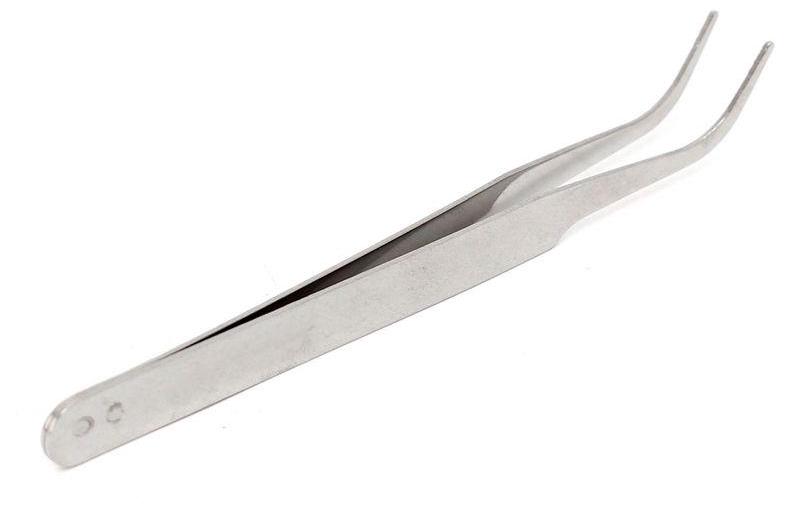 Best Watchmaker Tweezers
A professional watchmaker needs a large number of different tools in order to be able to work on a wide array of watches and parts of them. The most central part of a watchmaker's role is the assembly and reassembly of a movement. This is most often done when the movement is serviced. If a specific part of a movement has been damaged, broken, or worn out, the movement may not need to be disassembled completely. This is especially true if you are working on your watch yourself, more as a hobby, as you decide how much or how little work is done to the movement.
One of the most important tools in watchmaking when working on a movement is watchmaker tweezers. Watchmaker's tweezers are used to grip, remove, or reassemble the small and delicate parts of the movement. Watch parts can be extremely small, and therefore, a tweezer is the best tool for the job. Both to allow maximum grip, but also to avoid damaging the rest of the movement.
Watchmaker tweezer are small and have sharp points. But if you are on the hunt for a watchmaker tweezer, you may have found that there are countless of tweezers on the market, made in different shapes, and naturally also made for different purposes.
In this article, we share some of the best watchmaker tweezers on the market.
Best watchmaker tweezers
---
As mentioned, there are many different tweezers made in many different shapes and forms. With that said, depending on what you are going to do, and which watch you are working on, it can be a good idea to have a selection of several different tweezers. This is why this 10-piece tweezer set from Wiha is a great choice.
This set includes 10 different tweezers which are ESD, Safe Hypo Allergenic, Anti – Magnetic, and Acid Resistant.
The tweezers included in this set are universal fine point (130mm), flat round (120mm), fine round point, fine round shorter (110mm), fine tapered, curved extra fine (120mm), long rounded, curved extra-fine, extra-fine bent 30° (107mm), 40°, which is tapered to tip very fine point. With 10 tweezers of different shapes and forms, you are sure to have tweezers for all usage areas and purposes.
For easy storage and transportation, the tweezers are delivered in a metal storage box.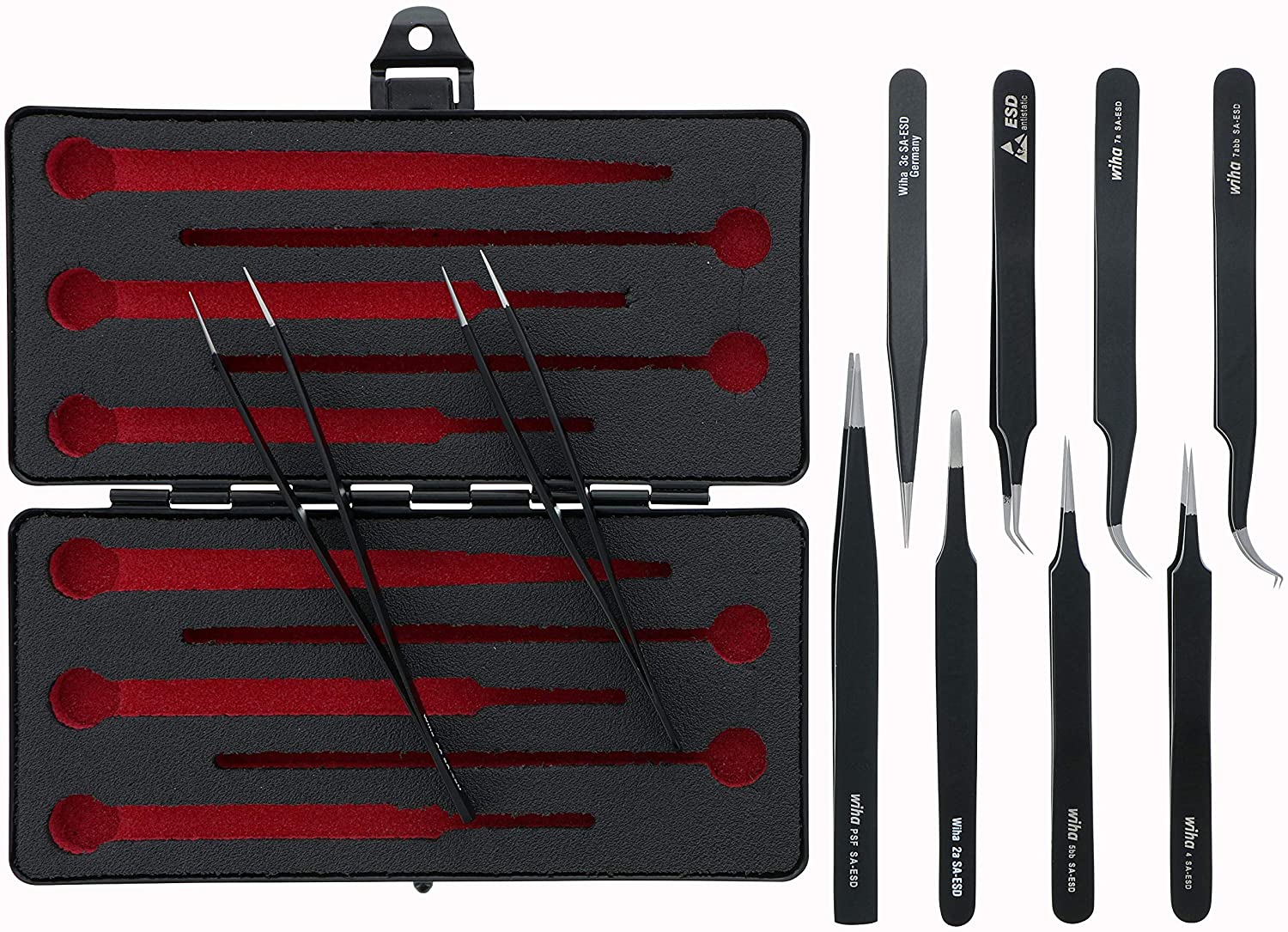 This is another tweezer set, which includes 6 different tweezers. The tweezers are made in anti-magnetic and anti-acid stainless steel. The tweezers included have tweezers pattern AA-SA, OO-SA, OOD-SA, 3C-SA, 5-SA, and 7-SA.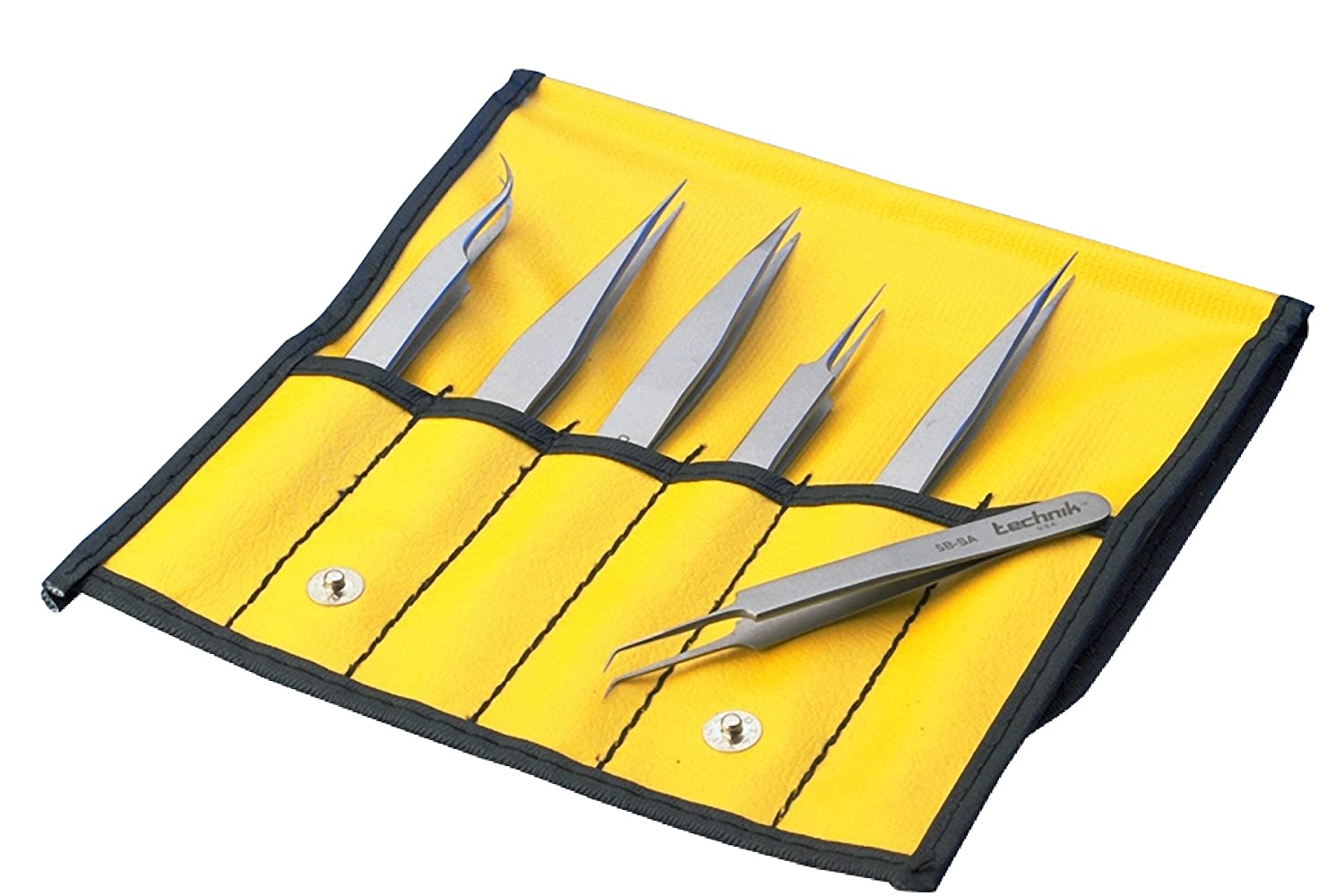 This Dumont high-tech watchmaker tweezer is made from raw steel and is anti-magnetic. It is 4-3/4 inches (120 millimeters) long and a great universal tool for many different usage areas. Dumont is a brand that is well-known for its products, which usually receive high ratings.
This Knipex precision tweezer is made in Germany and can be used for a wide range of usage areas. It is a great universal tweezer for anyone who is not in need of a full tweezer set.


This 12 piece tweezer set is made to include every type of tweezer you may need when working on a watch, or with other delicate parts, for that matter.
The set includes straight pointed tips, curved tips, and flat tips for different purposes. They are made in high-quality stainless steel which have been traded with  anti-static and non-magnetic paint on the surface, as well as acid-base protection.
This is a great beginner's kit for anyone who is looking to establish their skills and work on their watch.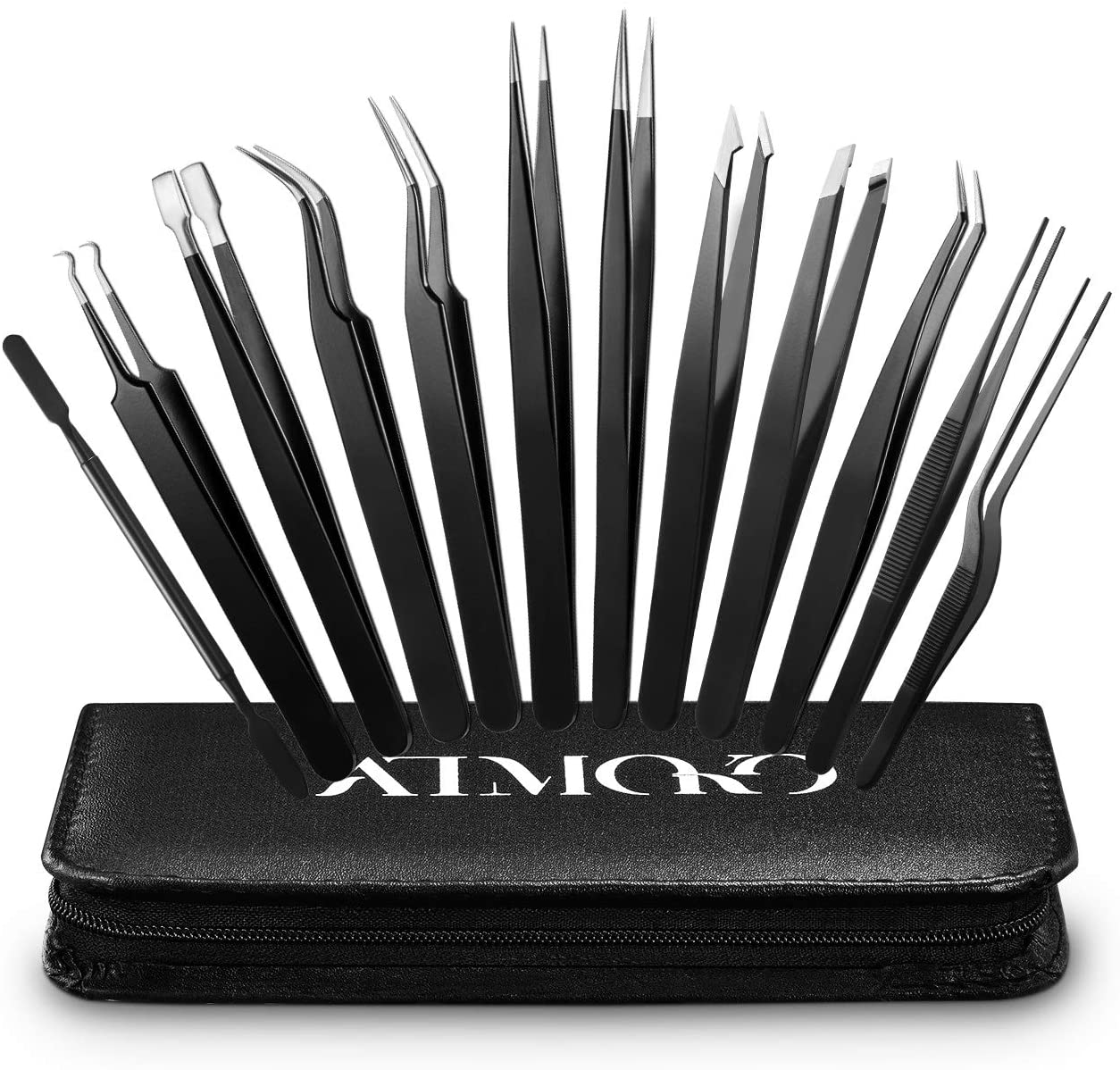 Bergeon is the most well-known and respected manufacturer of watchmaker tools, which means you can always expect high-quality products.
The tweezers are made in plastic which is great for preventing scratches or damaging the movement. Since it is made in plastic, it is particularly made for replacing batteries, but can also be used for other areas as well.
Generally, you don't want to use a metal tweezer when replacing the battery, so having a plastic tweezer in your collection of watchmaking tools is a great idea.
Another pair of tweezers from Bergeon is the 7024-A. As always, you can expect a quality product that has great quality and long-lasting durability.
The tweezer is 120mm.