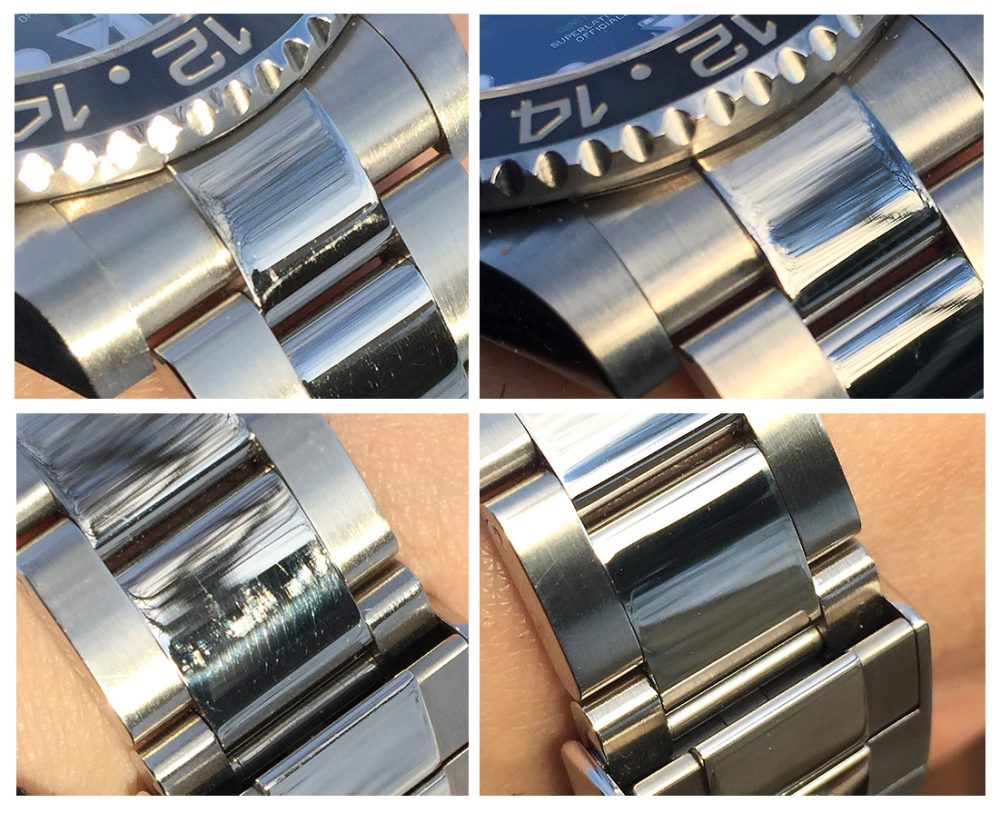 Best Watch Polishing Cloths
To polish or not to polish. That is the question.
The topic of polishing your watch is a highly debated one. There are pros and cons of polishing your watch, but at the end of the day, it comes down to your own preference. After all, it is your watch.
The argument against polishing your watch is that over time, after numerous polishings – in particular, if executed incorrectly – your watch can start to lose its original lines and shapes. Ultimately, this will decrease the value of your watch and make it less appealing to collectors. But at the same time, it's important to bear in mind that there are several catches to this idea. Firstly, the debate of polishing or not polishing will have the greatest effect on expensive collector's watches. If you have a watch for a few hundred, the potential issue of overpolishing your watch won't be as great. Furthermore, it also primarily applies to vintage watches where the condition is of utmost importance.
Furthermore, how a watch is polished also has a big importance. When a watch is polished by a professional watchmaker, it is polished using large polishing tools, where the goal is to remove all and any scratches and dents. If the watch has deep dents, it will need to be polished more heavily – thus removing more of the watch's material. This ultimately increases the watch's risk of losing its original lines and shape.
Then there is also a difference between a polisher and a polisher. Not all watchmakers are created equal. Polishing a watch properly requires great expertise and knowledge. A skilled watchmaker will be able to polish your watch to perfection, without compromising the original shape to a great extent. Other watchmakers, on the other hand, may polish it incorrectly the first time, causing it to change its finish and shape.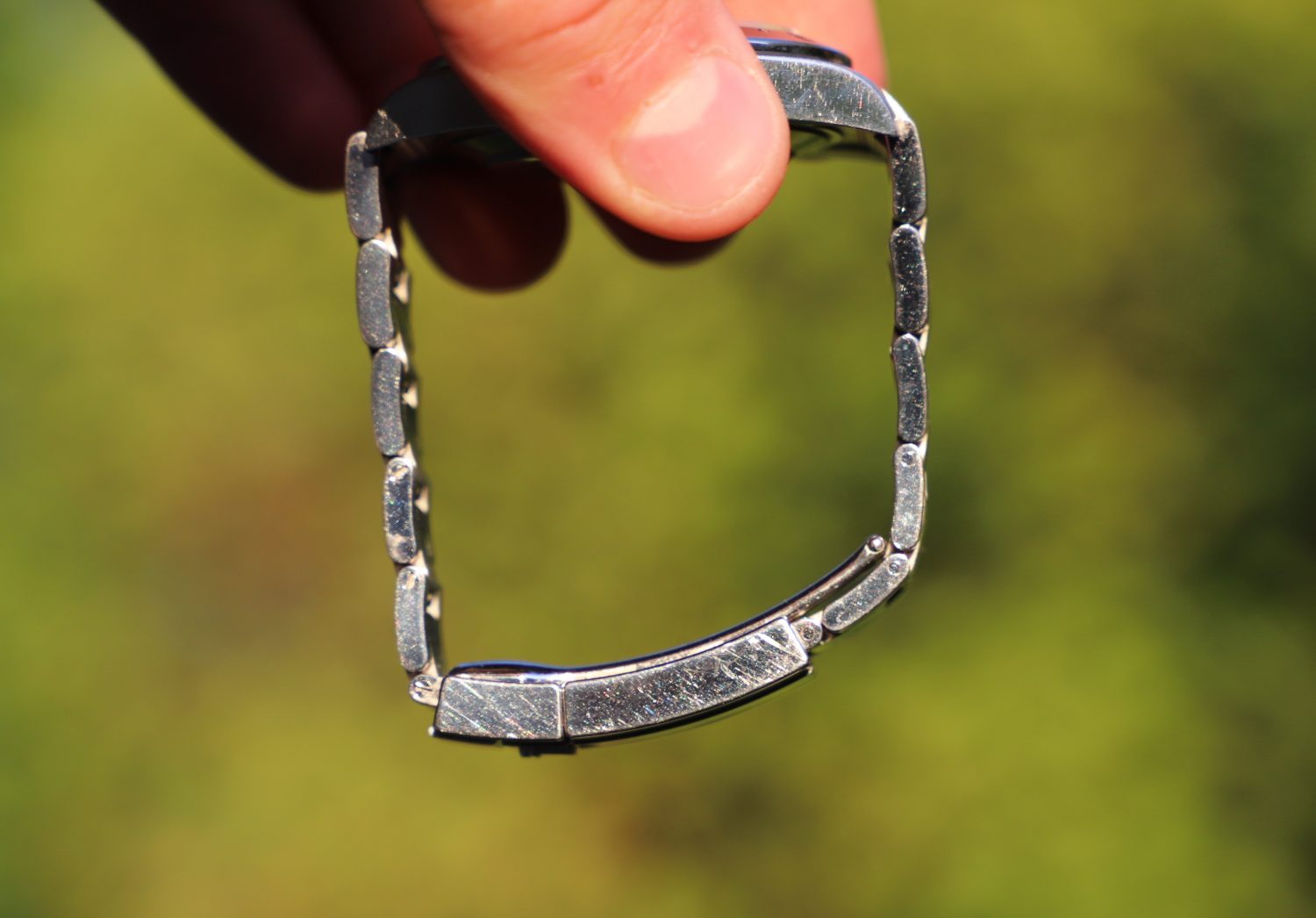 For collectors, the answer is often to not polish a watch. But for people, in particular, who are not obsessed watch nerds, the greatest importance is that the watch is in nice condition, in the sense that it is absent from dings and scratches. And as a matter of fact, there are also watch enthusiasts who dislike scratches and dents on their watches, and will naturally polish them occasionally as well.
One way to polish your watch is by using watch polishing clothes. With watch polishing cloths, you don't need to take your watch to a watchmaker but can instead polish it from the convenience of your home. You will also be able to decide how much or how little you want to polish it. You also decide how you are going to polish it.
What is a watch polishing cloth?
A watch polishing cloth, also known as a metal polishing cloth, is a fabric (or similar material) cloth that has been impregnated with chemicals that will be able to polish your watch. Note that this is not the same as a regular cloth that is used to clean off dirt and grime for your watch. A polishing watch will instead have a polishing effect that enables you to polish away scratches on your watch.
Before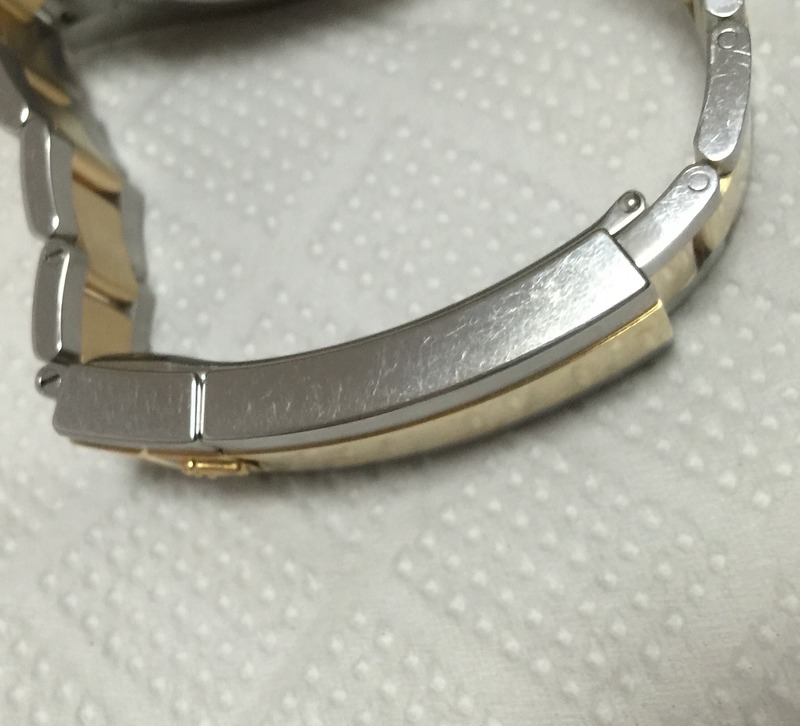 After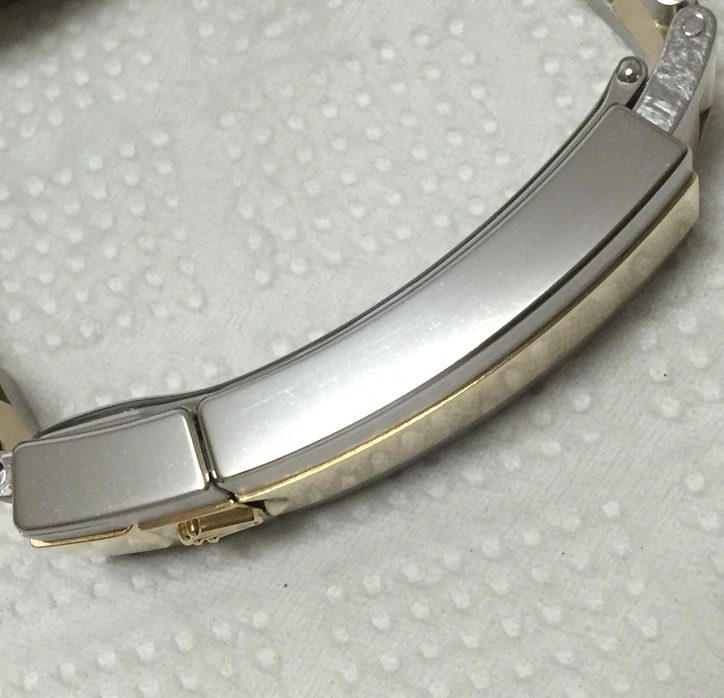 How to use a polishing cloth
Firstly, you need to understand that different cloths give a different finish. The primary difference is polished and brushed surfaces on a watch. A common mistake that we see people make is that they use a polishing cloth which will give a polished finish, onto a surface that is brushed. Yes, this method will remove scratches, but it will also make the brushed finish of your watch turn polished, thus changing its original appearance and how it should be.
The benefit of polishing cloths is that it is not as abrasive as polishing paste, which is what some people use to polish their watches. The benefit of the polishing cloths is that they are more gentle to the watch and don't remove as much metal from the watch as polishing paste does. If you are looking to polish your watch, but want to polish it in a safe way that won't risk over-polishing it, a watch polishing cloth is a way to go.
The easiest route to go when polishing a watch is to polish the polished parts. Polishing brushed parts of a watch is far more difficult, and should ideally be left to the experts, as it requires you to have the right grain size in order to make sure it has the right brushed finish. It is advised that when you begin, you start by polishing a hidden area of your watch just to make sure you are satisfied with the results – before moving on to the rest of the polished parts of the watch.
Best polishing cloths
There are a number of different polishing cloths available on the market. Their purpose is all the same – to bring your watch to a polished finish and to remove scratches and hairlines. But they are not all created equal. Below, we have listed the best and most popular watch polishing cloths that we recommend.
Cape cod polishing cloths are the most popular cloths on the market. The primary reason is of course that they do the job of polishing your watch really well.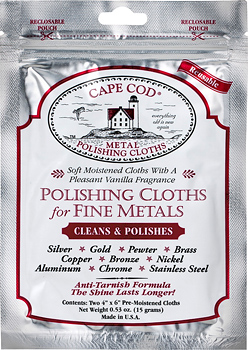 ---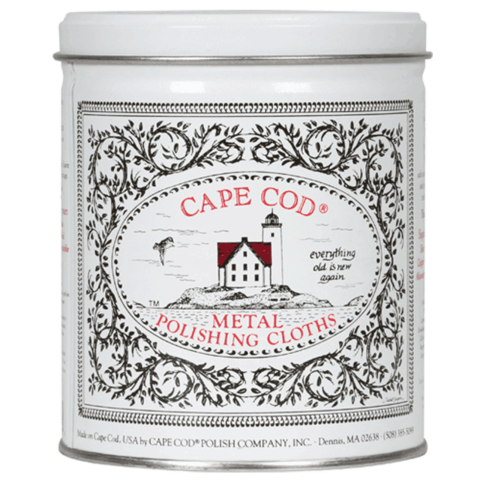 These are moist cloths that will polish all types of metals including steel, brass, gold, stainless steel, copper, aluminum, and more. The best part is that they are reusable. They have a pleasant smell of vanilla and will leave an anti-tarnish finish to the polished parts of your watch.
Using the cloths is easy. Simply take a cloth and start rubbing it carefully back and forth on the watch. If you have deeper scratches, you may want to apply more pressure or rub for a longer period of time. Wipe off the residue and see if you are satisfied with the results. If you haven't got rid of all scratches, you can polish another round. Just make sure that you do not come in contact with any of the brushed parts of the watch. If necessary, put tape on the brushed parts so you don't accidentally polish them with the cloth.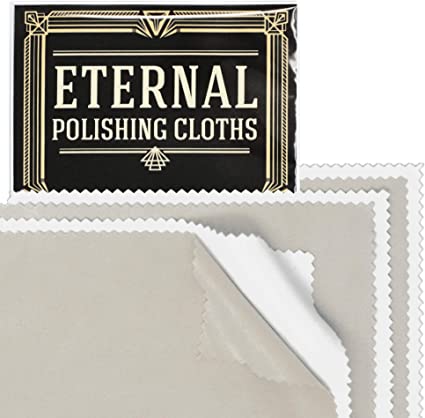 Another polishing cloth you can use is Eternal polishing cloths. These have the same approach to polishing as Cape Cod. The cloths utilize a proprietary nano-polish formula to remove tarnish, wear, and minor scratches, and polish to a beautiful, deep, and long-lasting shine.
The cloths clean, polish, protect, and shines jewelry and watches.
Connoisseur watch polishing cloths
The third watch polishing cloths you can use are from the brand Connoisseur. These cloths clean and polish all watches. It is easy to use and provides a high-luster anti-tarnish finish. It can be used on gold, platinum, silver, or steel. It is a bit different from the other cloths in the sense that you use the inner cloth to remove dirt and tarnish from your watch, and then use the outer cloth to buff and polish your watch to a high luster.