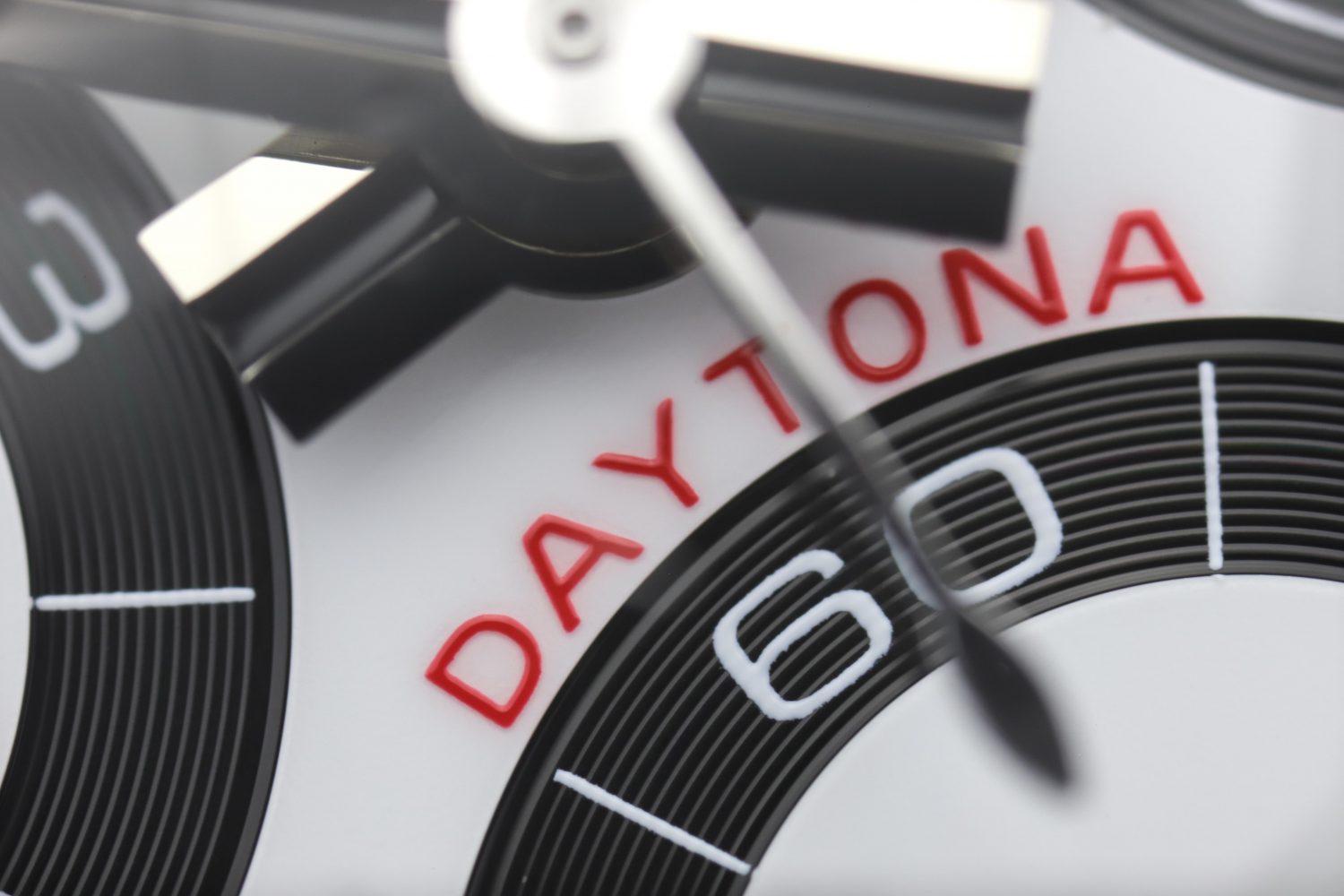 How Much Does a Rolex Daytona Weigh?
We regularly receive questions about how much different watches weigh, and one of the most common models is the Rolex Daytona. Since Rolex does not publicly disclose the weight of its watches in its product specifications, there is limited information about this online. To help you, we have therefore compiled a list of the weight of a number of different Rolex Daytona references.
Note that there are a number of factors that can affect the watch's weight and therefore, all weights are approximate. The number of links that are fitted on the bracelet will have an effect on its weight, the scale on which the watch is weighed can also have a slight impact on the indicated weight, and also the dial configuration may affect its weight.
Rolex Daytona weight
Rolex Daytona 16518: 121 grams

Rolex Daytona 16519: 123 grams

Rolex Daytona 16528: 158 grams (hollow links)

Rolex Daytona 116528: 192 grams (all links)

Rolex Daytona 116520: 140 grams

Rolex Daytona 116500LN: 132 grams

Rolex Daytona 116515: 159 grams

Rolex Daytona 116519: 161 grams

Rolex Daytona 116509: 222 grams (all links)

Rolex Daytona 116503: 161 grams

Rolex Daytona 116505: 282 grams