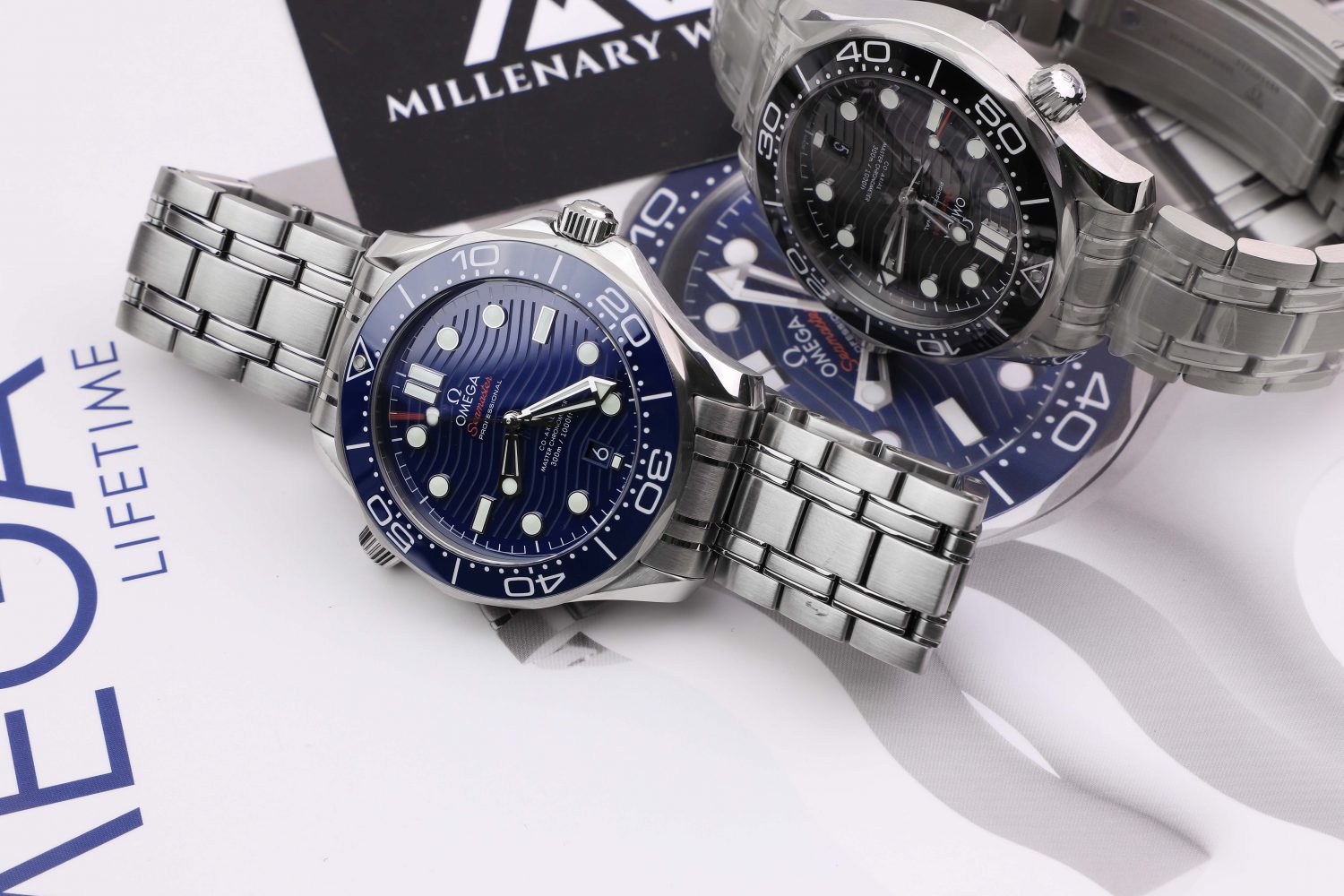 Are Omega watches good investments?
Omega is one of the oldest Swiss watch brands, and with that comes a long and great history. Over the course of its history, Omega watches have been to the moon, been in space countless times, been used for countless of Olympic Games, been featured in a large number of James Bond movies, and much more.
All of these things have contributed to making the Omega brand prestigious and well respected within the watch industry. Most importantly, of course, is the fact that Omega makes technically advanced and qualitative timepieces that last through generations.
With that said, are Omega watches good investments that can prove to hold their value, or even increase in value over time?
In this article, we will talk about Omega watches as investments.
Omega watches as investments
Buying wristwatches as investments is not an uncommon topic. A lot of people buy wristwatches as a good place to place their money in the hopes that their assets increase in value over time. Or at the very least, retain its value. 
It would seem like the perfect combination. Wear and enjoy a wristwatch that brings you joy, whilst at the same time knowing your money is securely placed, and hopefully grows over time.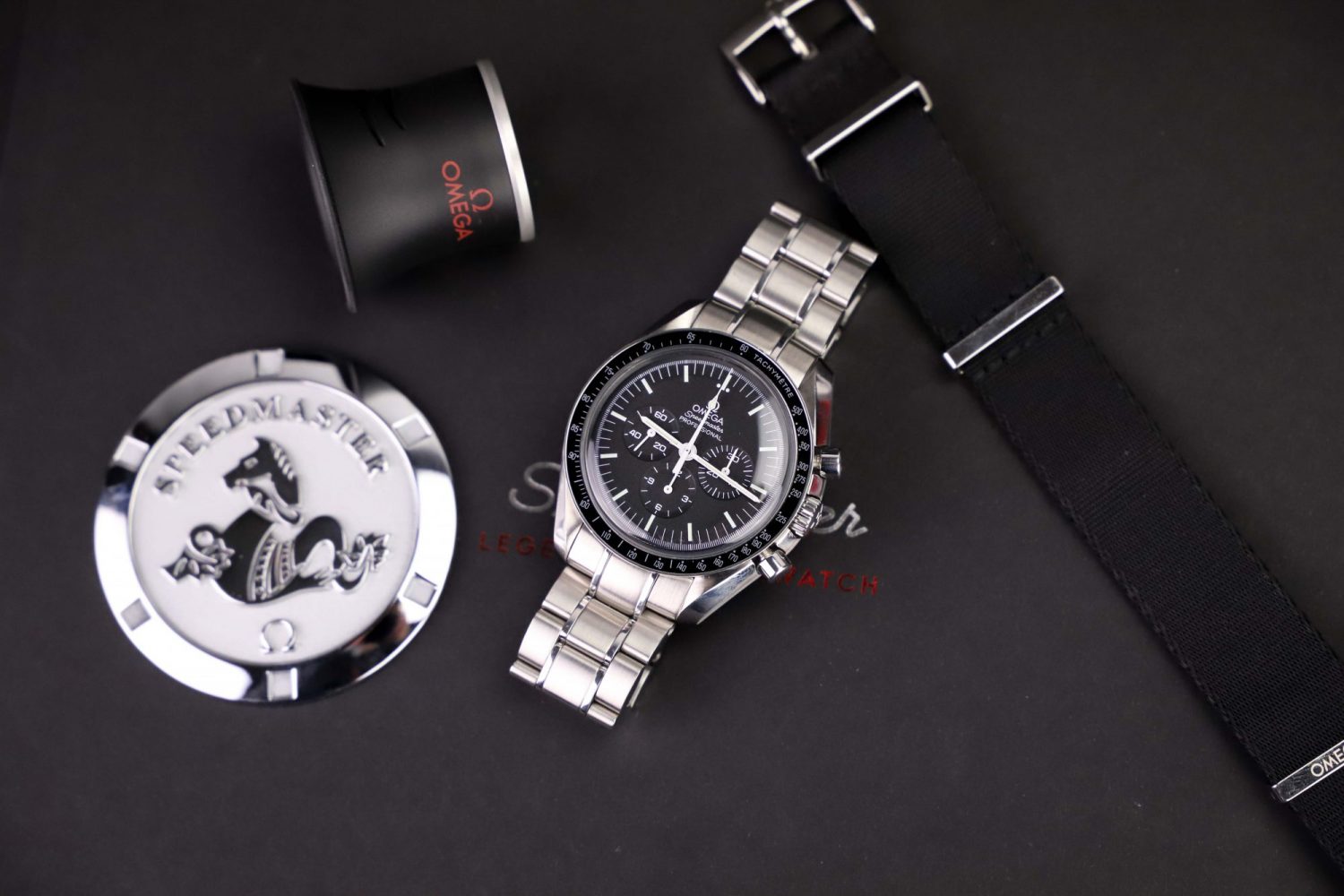 So can Omega watches prove to be good investments?
To answer this question, we first need to understand what makes a wristwatch appreciate in value and how a wristwatch can be a good investment.
The simple explanation is that the demand is greater than the supply, and therefore, the prices increase. This is particularly true if a model is not in production anymore, and the numbers that exist on the market are what is available. Omega will simply not make more of that model. For various reasons, the demand for that model may increase, and naturally, the prices increase as well.
Another factor is the retail prices. Omega has raised its recommended retail prices multiple times in the last couple of years, which means they are more expensive to acquire brand new. When this happens, the prices on the secondhand market tends to follow. Perhaps not at the same pace, but normally slowly but surely up.
Limited Edition Omega watches
This is particularly true for limited edition timepieces. These are usually made in small numbers, and when the production stops, the only way to get one is to look at the secondhand market. However, have in mind that just because it is a limited edition doesn't mean that it is an investment piece. For in order for a watch to be an investment, it needs to have a great demand in the secondhand market, and this is not always the case for all limited edition watches.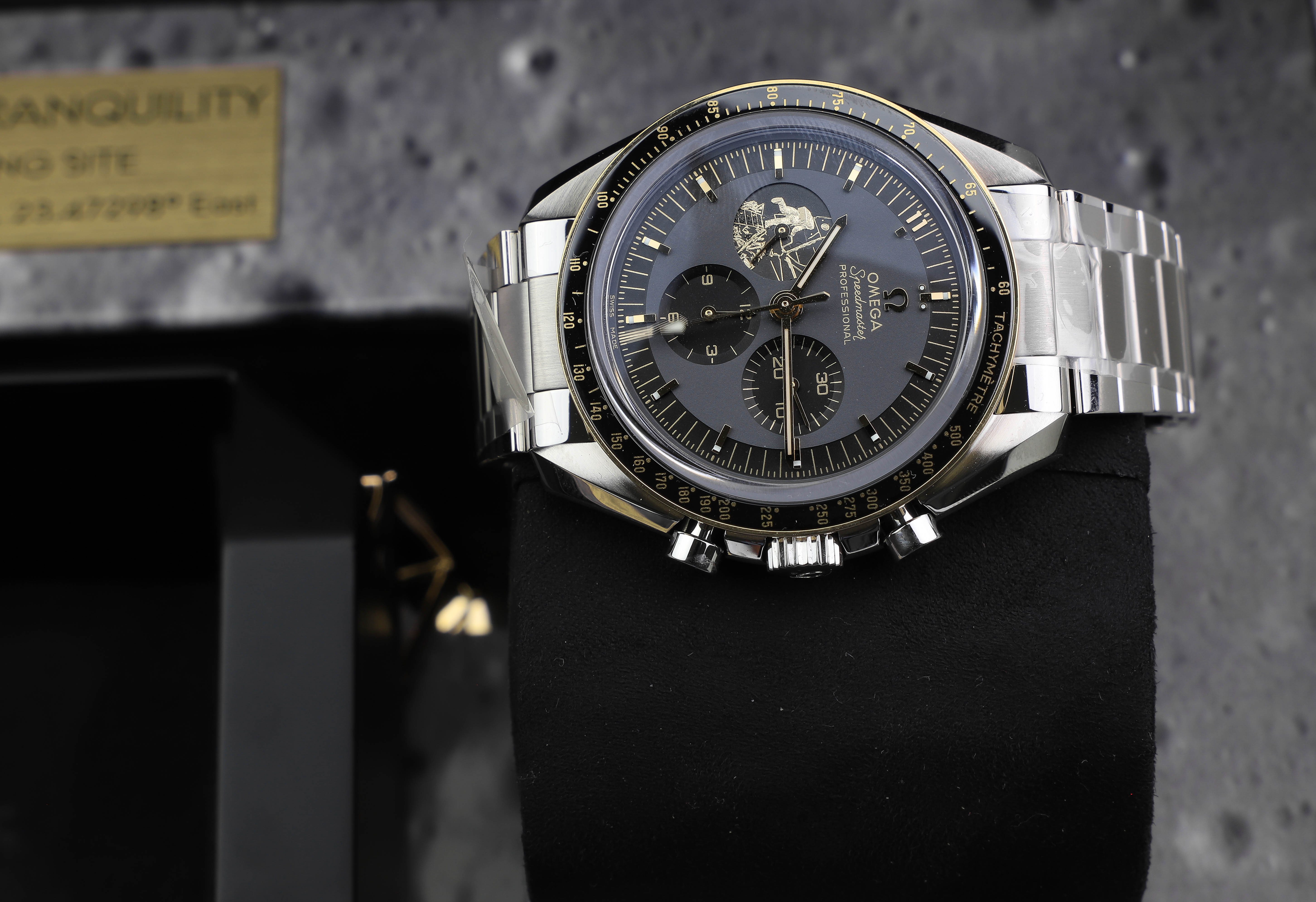 Don't believe that just because it is a limited edition that it will be an investment piece, because the majority of limited edition Omega watches are not. However, they can be if you buy watches that are popular and have a high demand. It's about understanding the market and what people like.
It is always difficult to predict how popular a limited edition watch will be – in particular in the long term, but if you know the market, they can prove to be a good purchase.
This brings us to the next point.
Omega for investment: most popular models
When buying an Omega watch for investment, the safest bet is always to buy one of the most popular Omega watches. You want to do this because these watches have a large audience and are always in demand. Since there is a large audience for them, the chances are also big that they will increase in value over time. In particular, if they are discontinued and go out of production – limited edition or not.
Furthermore, you want to buy an Omega watch of men's size. The secondhand market is considerably bigger for men's watches, and so it is for these watches that the demand will be the highest.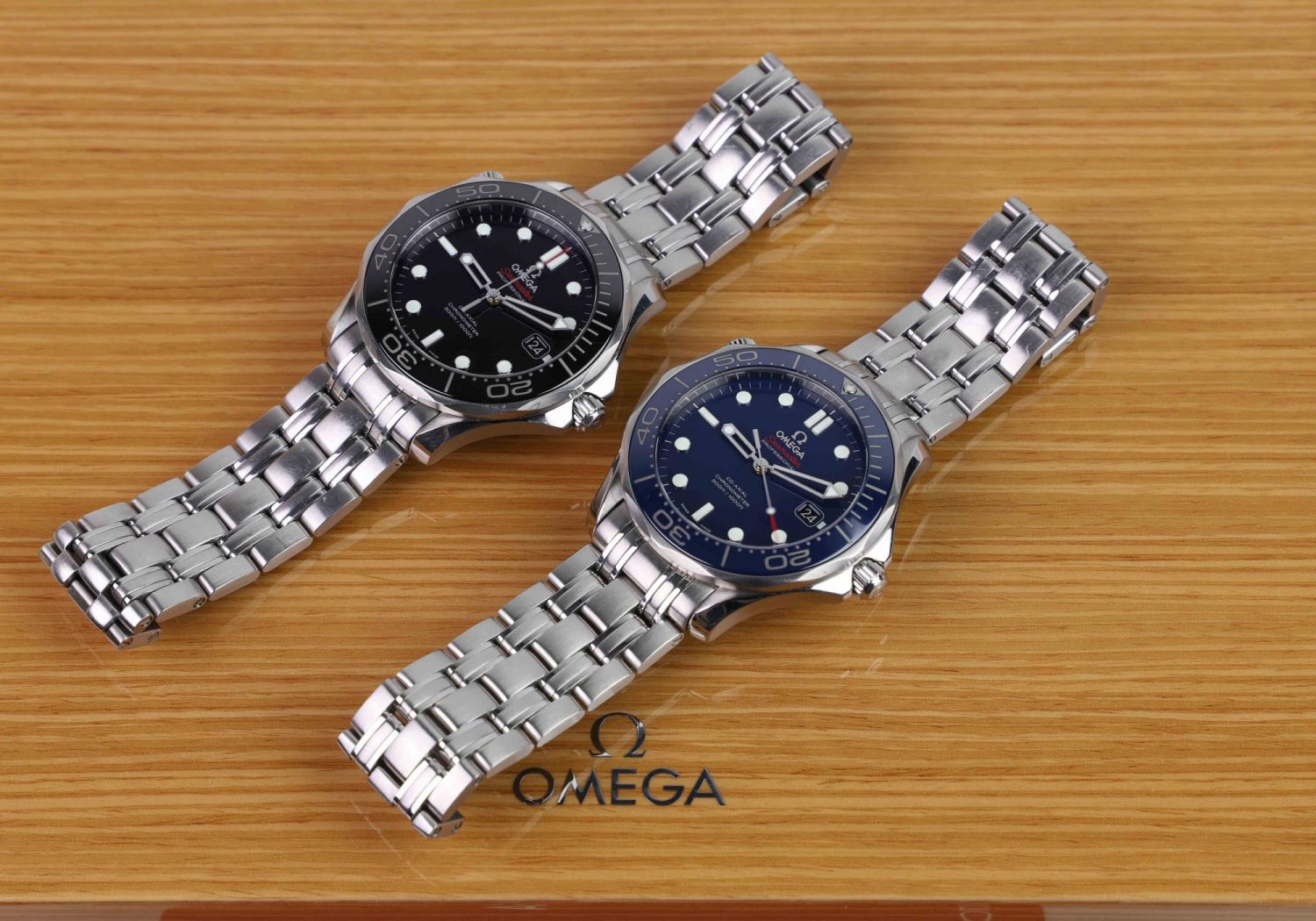 Omega's two most popular models are the Speedmaster and Seamaster. In terms of quantity, Omega sells most watches from the Constellation collection, but these are primarily women who buy a watch brand new then never sells it or even look at the secondhand market. This is why the secondhand market for them is relatively small.
With that said, the watches that have the best chances of being an investment piece are the Speedmaster and the Seamaster.
Now, within these two collections, there are countless of versions to choose from. But the general rule is that you should get the most popular and basic pieces that speak to most people. In the Speedmaster range, this means the standard black Speedmaster with hesalite or sapphire crystal, and in the Seamaster range, it means the regular dive watches in the standard color variations and with no additional functions such as GMT hand or a chronograph.
Omega Speedmaster investment
The Speedmaster is Omega's most iconic, legendary, and important timepiece.
The Speedmaster is known all over the world and has a huge audience. The demand for the Speedmaster is always high, but in particular for the standard Speedmaster models.
If you are looking to buy a Speedmaster for investment, the safest bet is always to go for the Speedmaster Professional Moonwatch. It's simply a classic that will always have demand, and which have proven to be a good investment. Furthermore, since Omega regularly increases its prices, the prices on the secondhand market for these have proven to follow as well.
Omega Seamaster investment
The Omega Seamaster is yet another iconic watch from Omega. It has been in production since 1948, although changed its design many times since then. When a lot of people think about an iconic dive watch, they think about the Seamaster.
It is the choice of watch for James Bond, so it should be good enough for us.
Opt for the classic and traditional Seamaster models.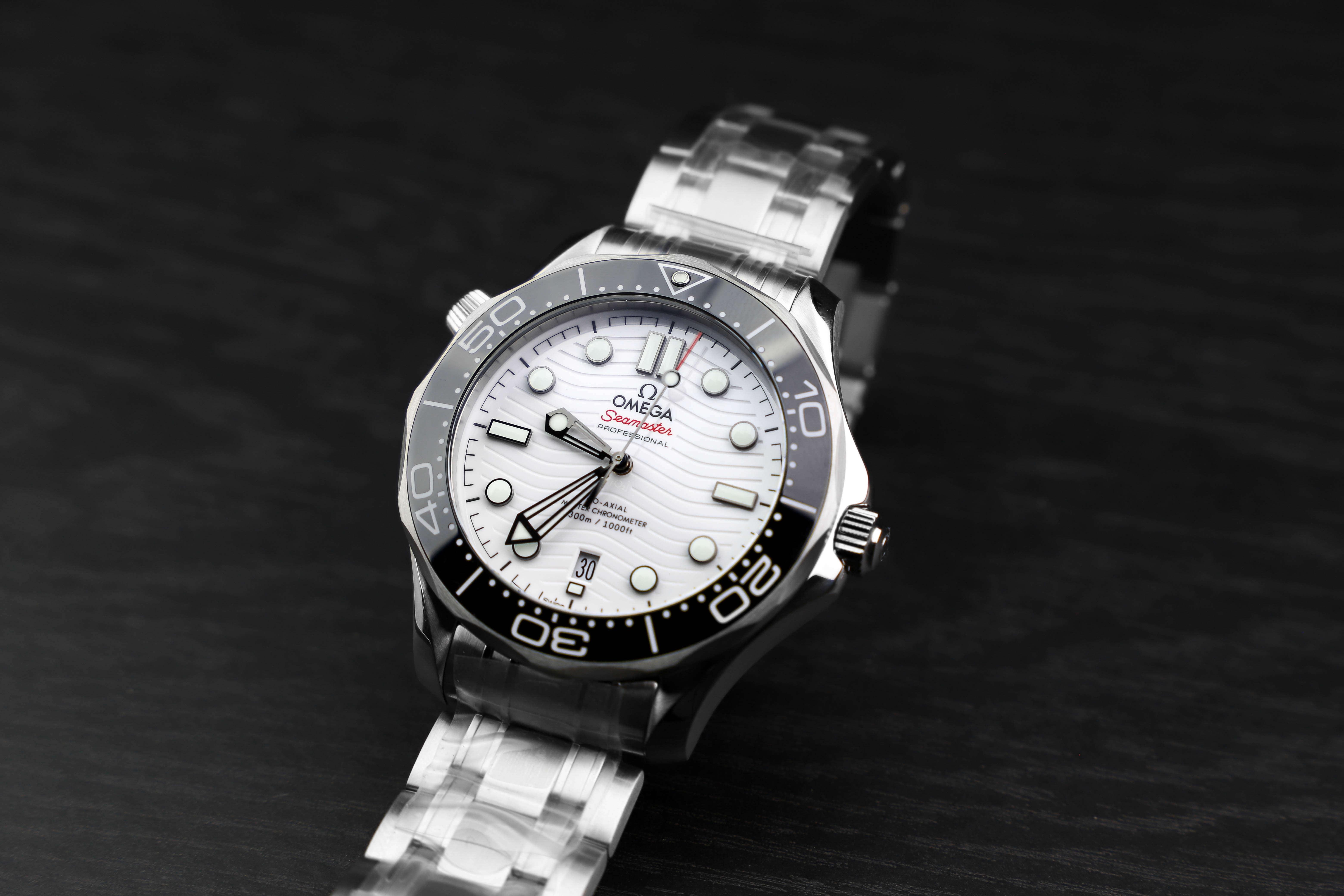 Omega watches for investment: materials
When buying an Omega watch as an investment, you want to consider the material.
As a general rule, you should only buy full stainless steel watches. Whilst some full gold, half gold, or titanium watches have proven to be good investments, the large market will always have a preference for stainless steel, so this is where you have the most upside. This will always be the safest bet. Be careful with gold watches in particular as the market is much slimmer than with steel, usually because the price for these is much higher, and because not everyone will like gold watches.
Omega watches for investment
An Omega watch can prove to be a great investment.
If you look at some vintage Speedmasters, you can see that they have increased in value by several hundred percents. The same goes for certain Seamasters as well, such as 1957, Seamaster 300, etc, but these are vintage watches and demand a little bit more expertise and knowledge to buy to ensure you buy a good example. When you have educated yourself a bit more in the vintage market of Omega, you can explore Omega's vintage alternatives that may prove to continue to be great investments.
Be careful with limited edition, because not all limited edition Omega watches will be great investments, although many of them can. Make sure you do your research to understand the market and the demand. Depending on how long you plan on owning your Omega watch, you may buy a watch that isn't as popular today but may become more popular further on.