Are you looking to buy Omega Watches tax free?
Do you want to buy an Omega Speedmaster tax free?
You have come to the right place!
Millenary Watches offers tax free sales to buyers outside the European Union, including Omega watches.
Because of our tax free prices for Omega, we are able to offer our customers unbeatable prices!
Please contact us with your inquiry for an Omega watch as our tax free Omega watches are not listed on the website.
Millenary Watches offers customers who live outside the European Union tax free-prices on some of our watches available for sale, which means extremely competitive prices for you!
Shall we not have the Omega watch you are looking for in stock, we are also able to source the watch for you. We can source an array of different Omega watches to our tax free customers, including the most popular Seamaster and Speedmaster.
Shipping
To our clients outside the European Union, we use our transport partner DHL Express to securely and quickly deliver the watch to you. All orders are fully insured.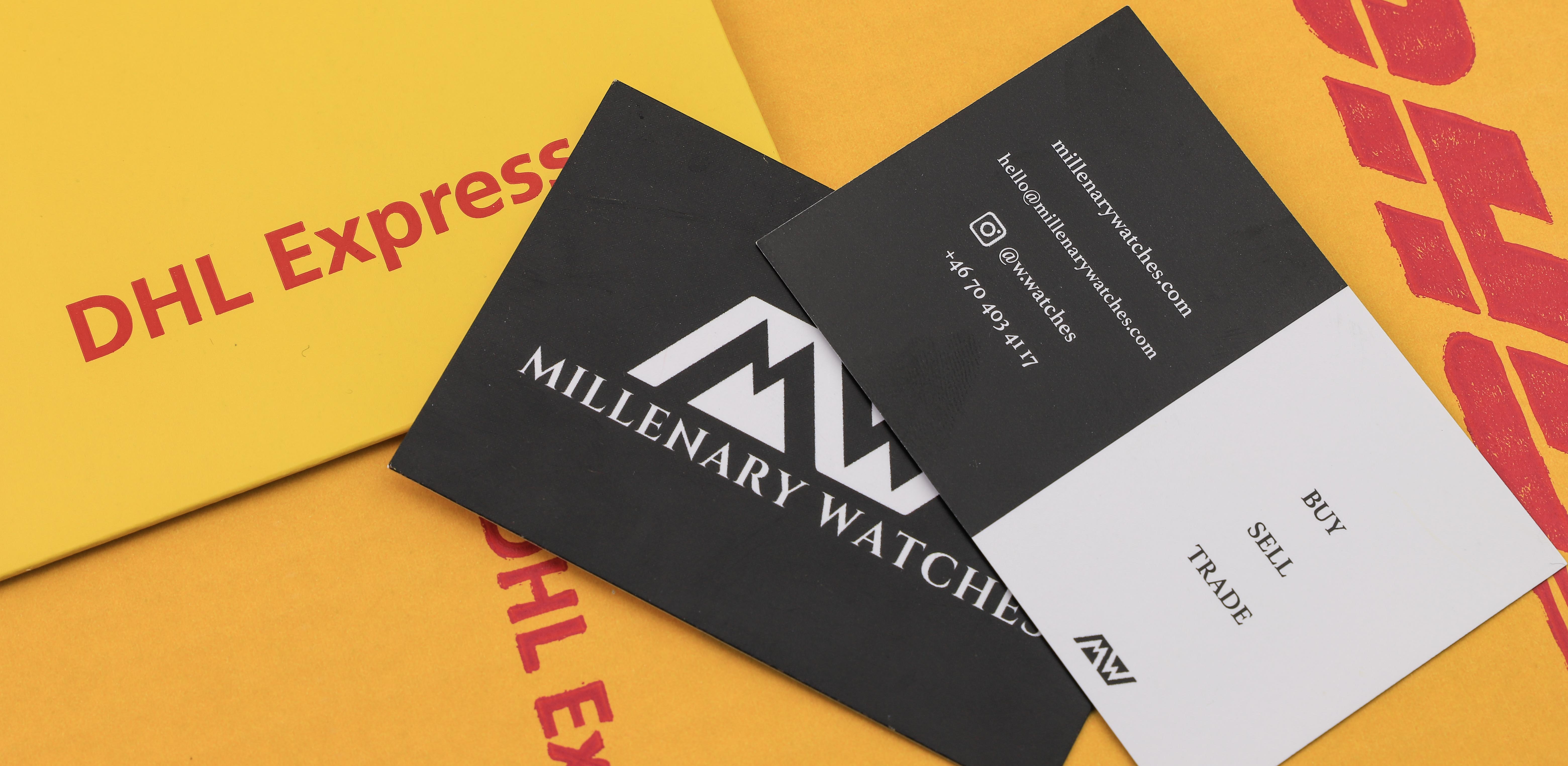 Shipping normally takes 2-3 days to most countries outside the EU.
Omega watches tax free
If you wish to purchase an Omega watch tax free, you are welcome to send us an email. You can also browse our current Omega watches in stock available for tax free purchase. The watches we offer tax free prices on have a "tax free" price in the description of the watch.
We will be happy to help you find your dream watch, and offer it to you for an exceptional price as well!