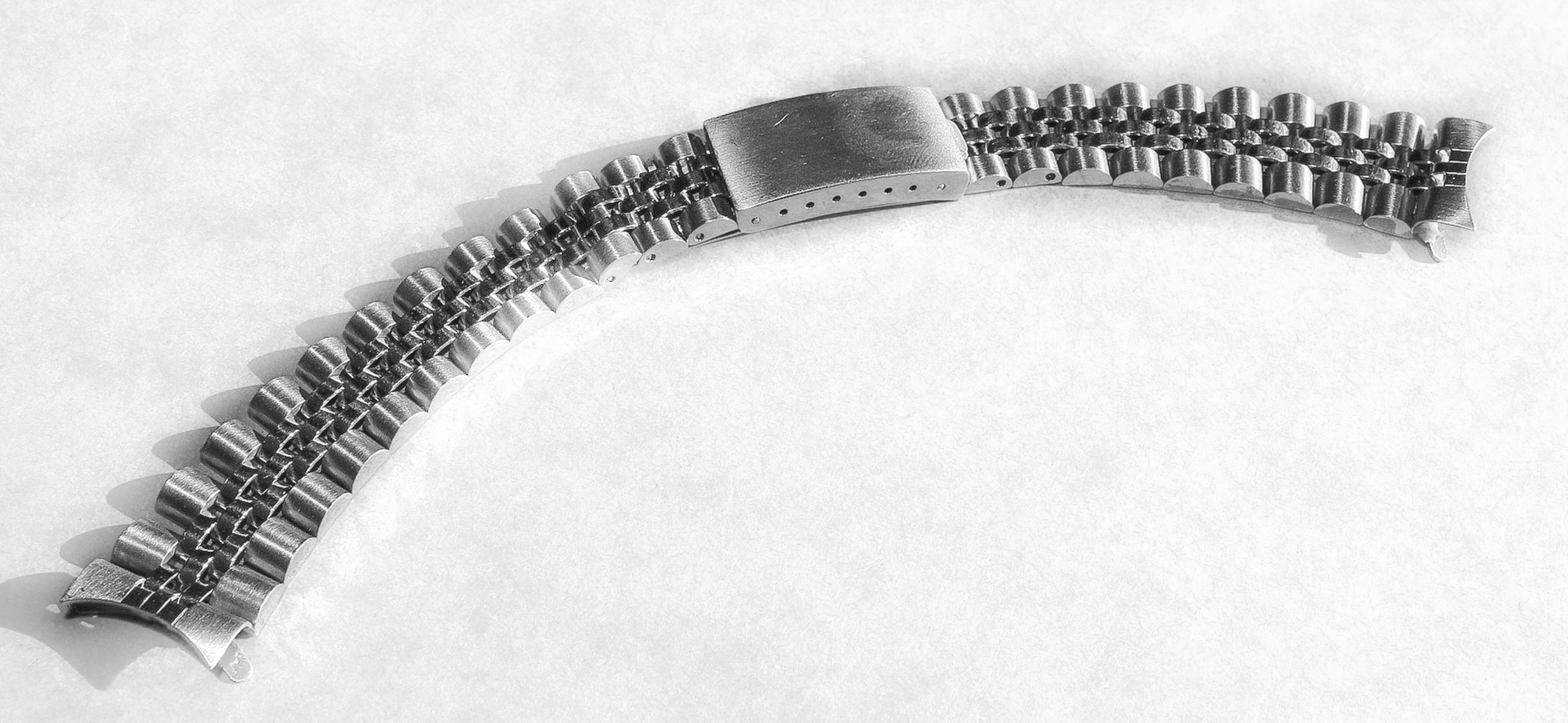 Rolex Bracelet Stretch Complete Guide
If you have seen or tried vintage Rolex watches, you may also have noticed that if they have a metal bracelet, it usually has a lot of stretch. Bracelet stretch is particularly common on older Rolex watches, but can also occur on modern Rolex watches.
In this guide, we talk about bracelet stretch, how to prevent it, and how to repair it if your bracelet has a lot of stretch.
Why do Rolex bracelets stretch?
A Rolex bracelet is made up of metal links that are attached to each other.
Stretch is, at its core, wear on the bracelet. What causes a bracelet to stretch is when the pins get thinner, and the drilled holes in the links get expanded due to wear and friction. This causes play between the links and the pins, allowing movement. Ultimately, you will be able to see on a bracelet that has stretch that there is room for play inside and between the links, which moves them farther away from each other, and allows for the bracelet to stretch.
When the holes get worn, it causes play between the links, causing the bracelet to lose its original rigidity and shape. It is particularly the center link pins that have the most impact on bracelet stretch when the metal becomes worn, but also the links that "expand".
In particular, vintage Rolex bracelets will come with some level of stretch from the factory because of the way they are built. But modern Rolex bracelets are built to be more robust thanks to a number of different bracelet improvements, refinements, and innovations, which minimize stretch and improve their rigidity.
Modern metal Rolex bracelets will naturally wear over time, but will not get anywhere near the stretch that a Rolex bracelet gets in the same period of time.
Two major changes to its bracelets have been when Rolex moved to solid links, and solid end links.
Originally, Rolex used hollow links for its bracelets. These are the most prone to stretching as the links are hollow, which means they have stretch already from the beginning, but they also do not have a lot of material to hold up the bracelet structure.
Eventually, due to their weak bracelet structure, Rolex changed to folded links. This meant that the links were no longer hollow, and consisted of more material. This allowed for a more robust structure, but since the links are not solid, the bracelet will wear faster, and eventually get stretch.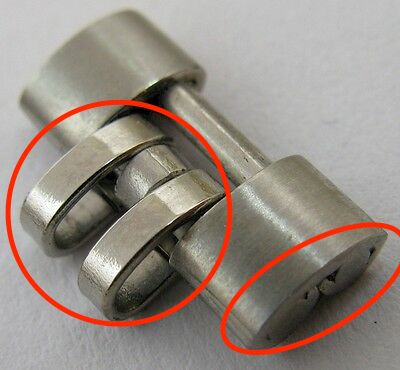 Rolex eventually upgraded its bracelets once more to use solid end links and solid links. This naturally was a much more robust and rigid bracelet construction compared to any previous Rolex bracelet construction. Because the links are solid, the links and pins sit closely together, allowing for close to zero play. However, with that said, this is not to say these bracelets cannot get stretch too. Bear in mind that steel, gold, or platinum, of which Rolex's bracelets are made, are not rock solid, and will get wear after prolonged periods of time. This is particularly true for gold bracelets as gold is naturally softer than steel.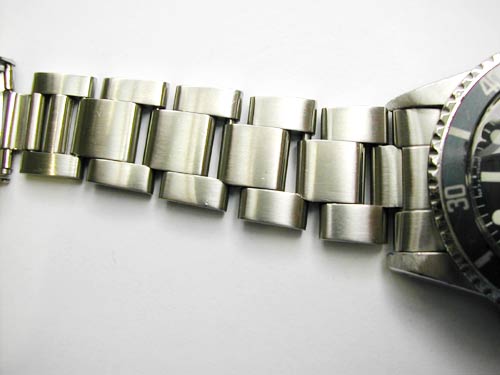 Rolex is, of course, aware of the issue of bracelet stretch and has gone to great lengths to minimize it. Some of the most important measures are mentioned above. In recent times, Rolex has also started incorporating ceramic inlays in the bracelet, where the pins meet the link, to reduce friction and minimize wear to the lowest possible level. With that said, the difference between Rolex's vintage bracelets and modern bracelets is huge. The modern bracelets come from the factory with essentially zero stretch or play, which certainly wasn't the case back in the day. This alone greatly helps against bracelet stretch.
How to minimize Rolex bracelet stretch
Naturally, when wearing your Rolex bracelet, it will get worn out over time. At the same time, there are ways you can minimize the stress on the links and pins in order to reduce the wear and reduce the stretch of your bracelet.
The best way to minimize bracelet stretch is to wear your Rolex tightly so that it doesn't move around on the wrist too much. Of course, you don't want it to sit too tight, as this will cause constant pressure on the pins, but you also don't want to wear it too loose so that the watch can move around too much on the wrist. A rule of thumb is to wear it so that the watch stays centered on the wrist at all times. When the watch flies around on the wrist, it leads to increased stress and thus speeds up the wear and tear.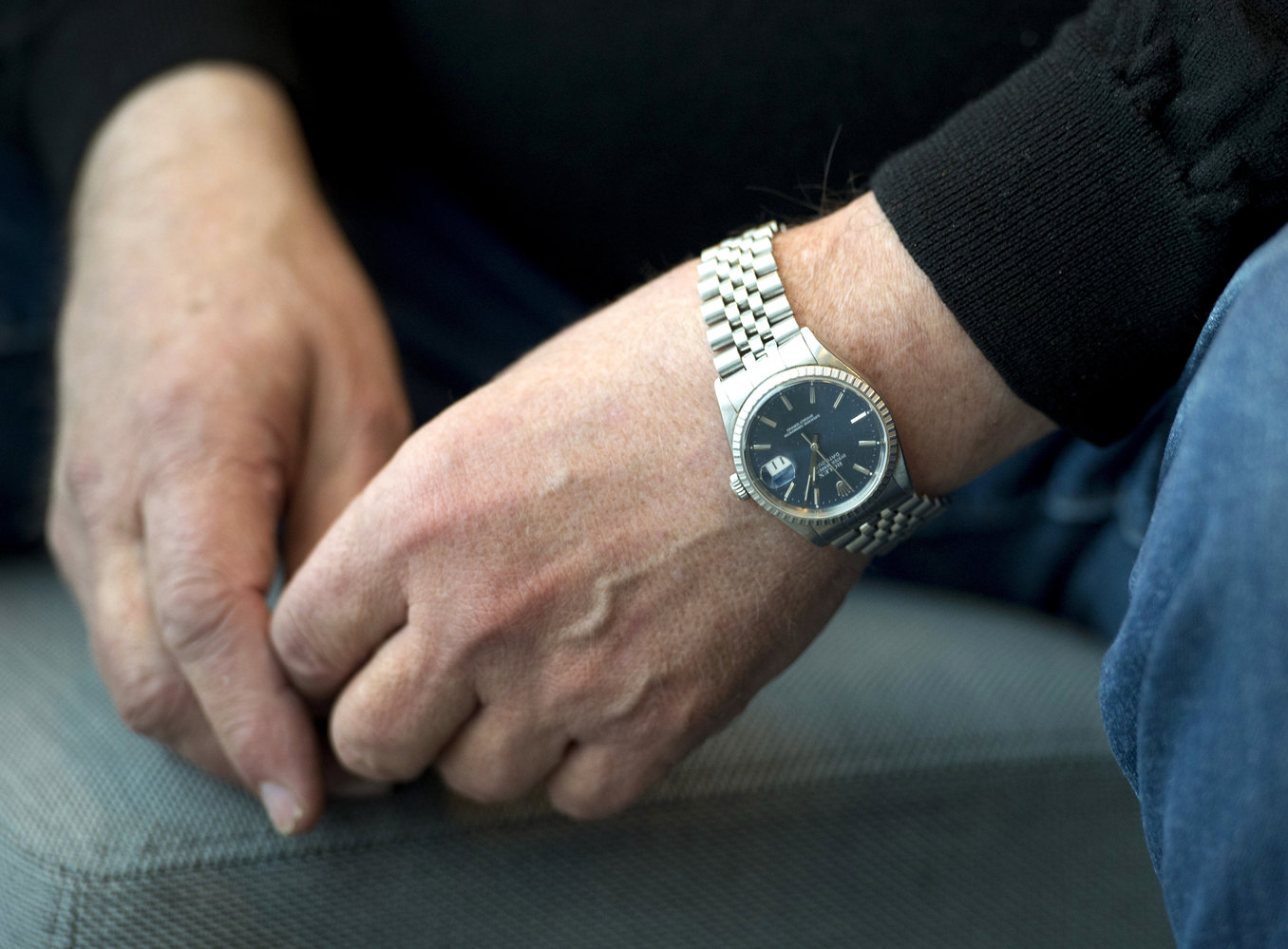 Another factor that speeds up the age and wear of your bracelet is dirt and grime. The issue is that the dirt that will build up between the links and pins creates more friction, but also work as an abrasive which wears the metal away faster. With that said, to minimize stretch, you should make it a habit to clean your Rolex bracelet regularly. If you do this on a regular basis, it is usually enough to rinse it every week or so, but occasionally, you also want to give it a more careful cleaning with soap and a soft brush in order to access all creaks and get rid of all dirt.
Naturally, the bracelet will attract oil from your skin, and this, in turn, attracts dirt. The dirt that is accumulated will work as sandpaper which substantially speeds up the aging and wearing.
Another simple tip is to check the screws on the removable links. Over time, the screws may loosen. This may cause additional stretch. Another tip is to replace the removable links in case these are subject to a lot of wear. The catch is that the majority of the links on a Rolex bracelet are not removable.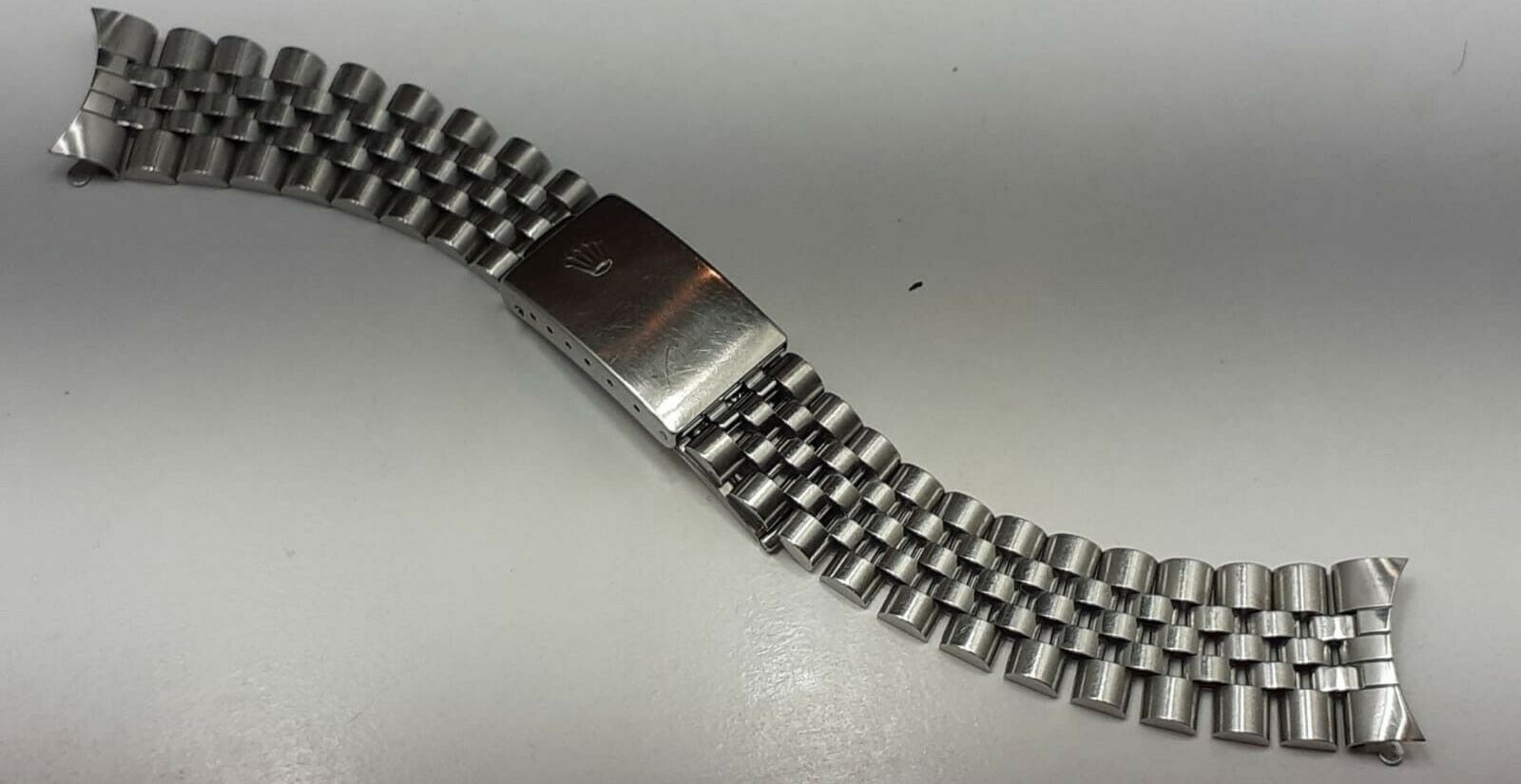 Rolex bracelet stretch repair
If you continue to wear your bracelet that has a lot of stretch, it can eventually lead to the pins breaking, as the more stretch a bracelet has, the more friction and pressure will be put on the pins. And eventually, they will break.
If you have a Rolex bracelet with a lot of stretch, there are a few things you can do. If you leave your watch to Rolex and it has stretch, normally, they will advise you to replace the bracelet altogether. This has to do with the fact that Rolex gives a warranty on its service work, but also because their goal is to bring the watch to a brand new condition. The catch is that you either may not want to replace the bracelet, but also that buying a new Rolex bracelet can cost up to several thousand dollars depending on the type.
Fortunately, there are many craftsmen and repair shops that have specialized in repairing Rolex bracelets and removing stretch in them. This is usually more cost-effective than buying a new bracelet. The benefit of having your bracelet repaired is that you get to keep your original bracelet, but will get it restored to a perfect condition without any stretch. If this is something you would want to do, you can research bracelet restoration companies online.