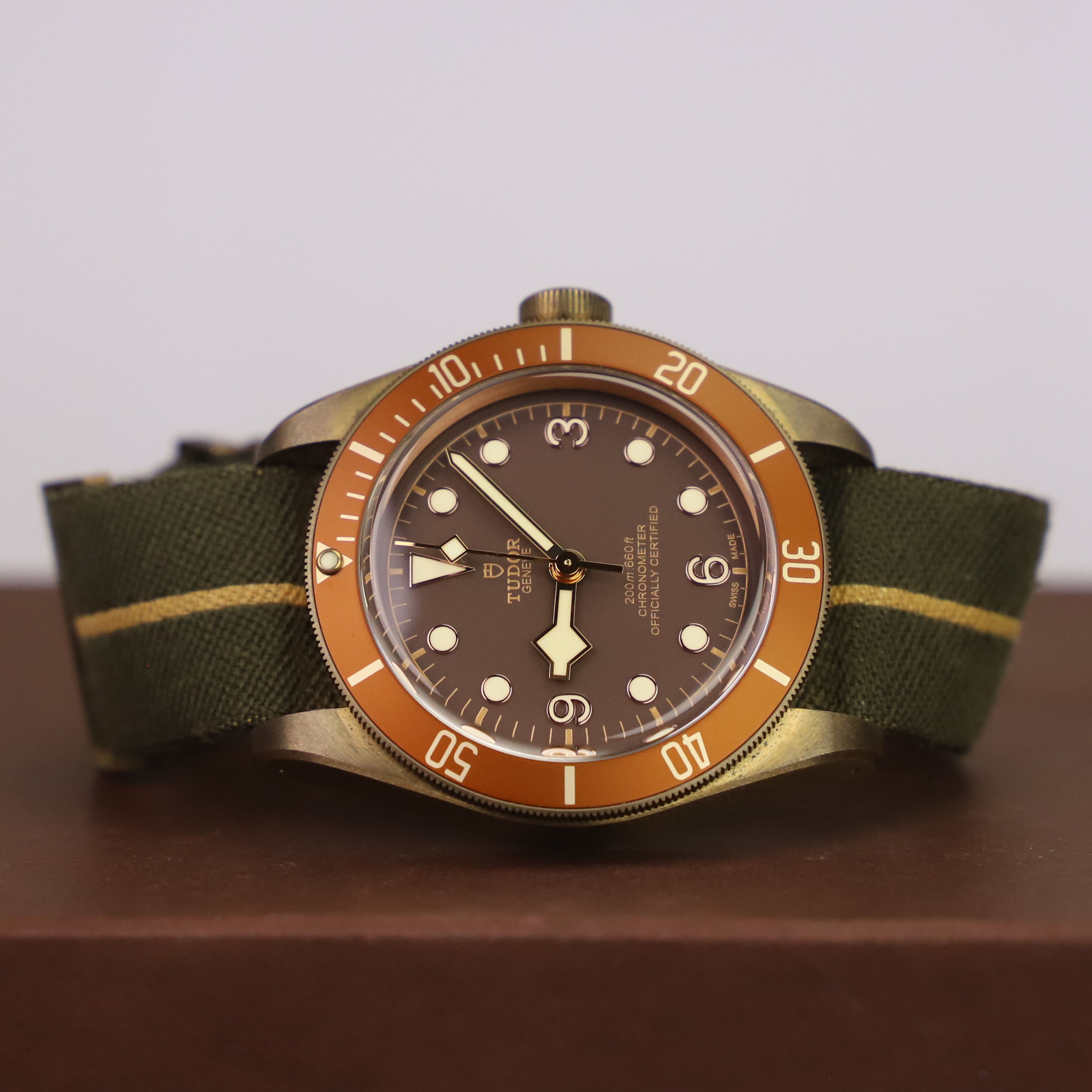 Just like most luxury watches, Tudor watches are equipped with a serial number. The serial numbers aren't there because of a coincidence or just randomly added there, but instead, they have a few very important functions.
Tudor serial numbers can be used to date the watch and the year of which it was manufactured.
You're probably aware of the fact that the founder of Rolex Hans Wilsdorf founded Tudor as a cheaper alternative to Rolex, and thus they have a lot in common and share much throughout its history, however, when it comes to Tudor watches, the serial numbers of Tudor watches are more complicated to date than the serial numbers of Rolex. Of course, this cannot be said about the modern Rolexes which have random serial numbers, but when talking about older Rolexes, that is the case.
The reason why it is more difficult to date Tudor watches through their serial numbers have to do with the simple fact that there is less information available about Tudor. Of course, this doesn't really come as a surprise since Rolex is considerably more established and much more famous than its little brother/sister.
But the fact that it is more difficult to date Tudor watches is the exact reason why we decided to create this article. Since Tudor is one of the brands we are especially specialized in, we saw it as our duty to create the most extensive and in-depth database and resource of Tudor serial numbers available to date, to help guide Tudor lovers and connoisseurs like yourself to easier date different Tudor watches and to help you get a better understanding of the watch that you're dealing with.
Since Tudor hasn't, just like most other luxury watch brands, created an official list and resource of their serial numbers, some serial numbers may not be 100% accurate, however, even if some of them may not be exact, they will give you a quite good estimate of the year of your Tudor watch.
About Tudor serial numbers
An interesting thing to point out about Tudor serial numbers is that at the beginning of the Tudor brand, and a long time into its history, Tudor used Rolex cases for its watches. As such, the serial number of Tudor watches are found in the same place as they would be found on a Rolex watch. This means that they are engraved between the lugs at the 6 o'clock position engraved into the case behind where the bracelet is attached.
If you're considering buying a Tudor watch, this list of Tudor serial numbers will be especially helpful since they will assist you in finding out whether or not the year of the watch, and if the Tudor you're considering to buy is displayed and described properly.
This list of Tudor serial numbers is a living resource that is consistently updated and improved to provide a better base for Tudor serial numbers.
For modern Tudor watch models, the H serial is produced in parallel with O and J serial. This means that the year of 2007 should correspond to H7 serial as well as the J1 serial. 
Tudor serial Number Year
40,000 – 140,000 1940 – 1956
240000 1956
170,000 1957
200,000 1958
280,000 1959
310,000 1960
340,000 1961
360,000 1962
390,000 1963
430,000 1964
460,000 1965
500,000 1966
570,000 1967
620,000 1968
680,000 1969
740,000 1970
750,000 1971
770,000 1972
790,000 1973
810,000 1974
830,000 1975
840,000 1976
860,000 1977
880,000 1978
900,000 1979
930,000 1980
950,000 1981
970,000 1982
980,000 1983
990,000 1984
Tudor began with serial numbers again in 1984 and restarted their serial numbers.
140000 1985
170000  1986
190000 1987
210000 1988
260000 1989
B330000 1990
B360000 1991
B390000 1992
B500000  1993
B560000 1994
B590000 1995
B790000 1996
B850000  1997
B990000  1998
H130000 1999
H170000 2000
H240000 2001
H300000 2002
Do you need help finding your Tudor Serial number or have any other questions about Tudor serial numbers? Don't hesitate to contact us with any questions at Hello@MillenaryWatches.com