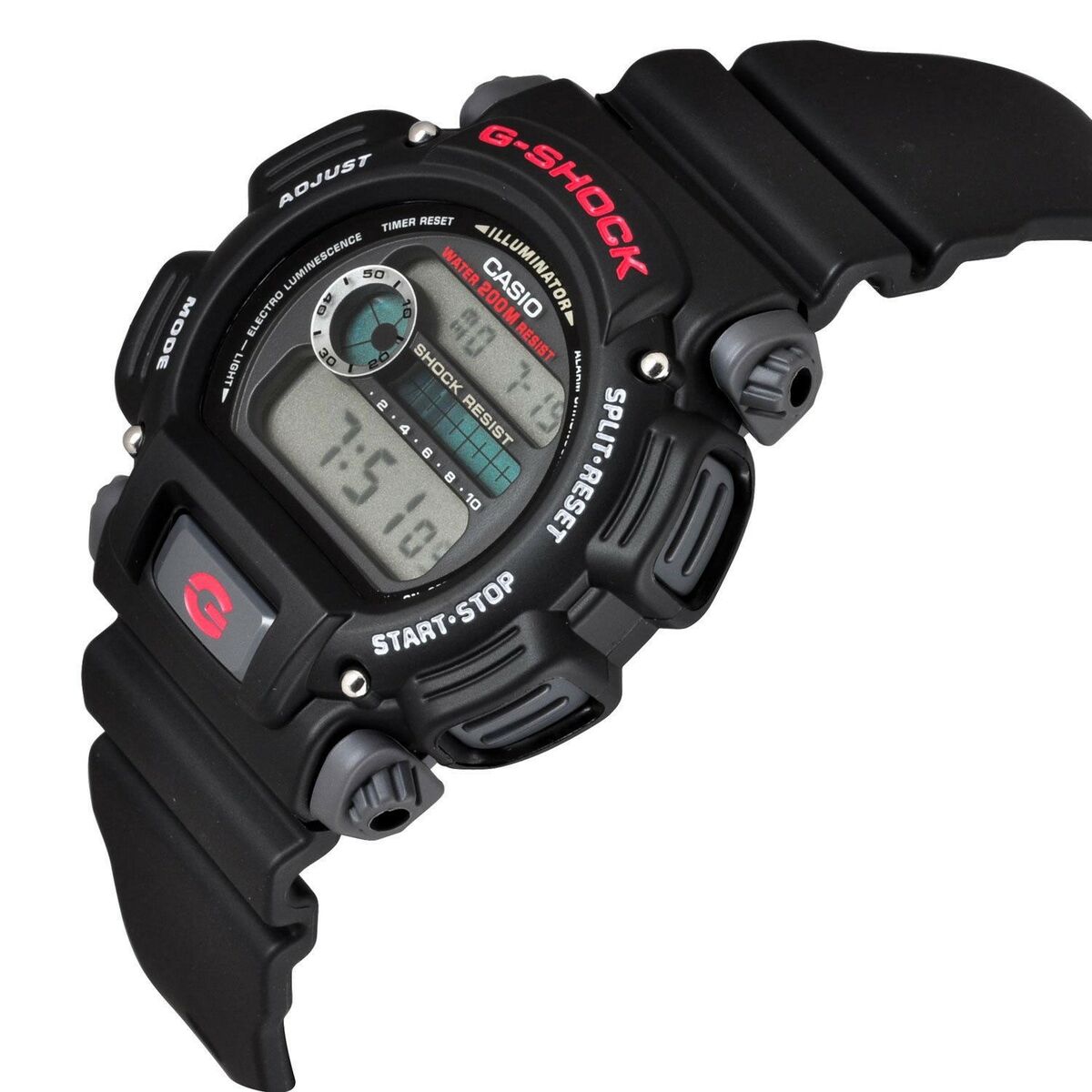 Casio G-Shock DW9052 Review & Complete Guide
The Casio G-Shock DW9052 is a watch that stays true to the ethos of the G-Shock and offers exactly what it is known for. Robustness, sportiness, functionality, and durability.
Because of the fact that the G-Shock is one of the most popular watches in the world, Casio has consistently released new models and iterations to cater to the wants and needs of its audience. With that said, countless G-Shock watches have come to the market with all kinds of different designs and functions. The Casio G-Shock DW9052 is, however, a watch without any fuss and functions. Instead, it is built as a traditional watch, equipped only with the standard functions, with a classic design, and offered at an affordable price.
Therefore, if you are looking for an affordable, durable, and classic G-Shock watch, the DW9052 is definitely a watch for you. In this article, we are reviewing and looking closer at this exact watch.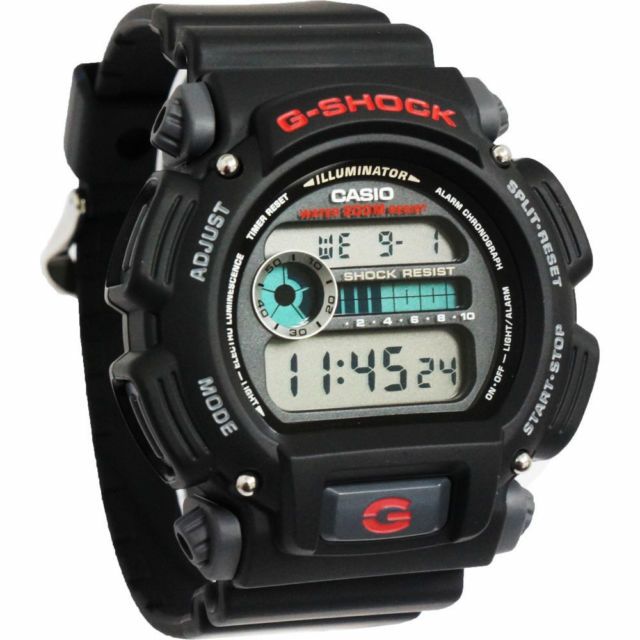 Casio G-Shock DW9052 review
The Casio G-Shock DW9052 is a watch that has been in production for about two decades now without any big changes to it. It remains mostly the same, and this is because Casio doesn't see any need for upgrading it. In terms of function and design, it is meant to be an entry-level version for those who want a durable and reliable G-Shock, but don't want a watch that is over the top. This watch is made to get the job done and stand up to all of the hardship you may subject it to, whilst being very reliable and accurate.
Because of this, it is known as a basic G-Shock, and it is part of the classic G-Shock line. However, with that said, this does not mean that its performance is nothing short of great.
Case
The watch is presented with the classic black resin case which the G-Shock is known for, giving it a sporty appearance, but also great durability. Thanks to the bumpers which the case has, it has an increased shock-resistance.
The case of the DW9052 measures 38.5mm and has a thickness of 14.7mm. With that said, it is, as we can expect, a rather large watch that has a presence on the wrist, but in the world of G-Shock watches, it is not huge.
If you like a watch with a presence on the wrist and have average-sized wrists as a male, you should have no issues wearing it. However, since this is, after all, a sporty tool watch, it's not really one that works very well on formal occasions.
The watch has an integrated strap design which is made in the same resin material as the case. It is comfortable on the wrist and is robust and durable.
The watch offers a water-resistance of 200m/660 feet which is dive watch specifications. This is rather good and means that you can take it swimming without any issues.
Dial/screen
As a classic G-Shock, it does not have an analog display, only digital ones.
This watch is presented with one large display at the bottom of the dial which allows you to see the time easily and quickly.
The top of the fact has another display on which additional information is displayed, such as the day and the date. In the middle of the face, there is a second-counter" bar.
Whilst the legibility is not 100% at all times as the contrast isn't perfect, the watch does have a backlight which helps with the legibility in low-lit conditions and can easily be activated.
Since it is a classic G-shock, we can't really talk about finishing and details, but that's not what this watch is about either. It is built for performance and to last, and that's exactly what it offers as well.
Functions and movement
The watch is powered by module 1659. This is a digital module that has an accuracy of +- 15 seconds per month. It is powered by a CR2016 which has a life of about 2 years.
It offers all of the standard functions that you can expect in a classic G-Shock, including one daily alarm, stopwatch, time, countdown timer with auto-repeat function, date, and flash display.
When the alarm sounds, the display flashes. Whilst the alarm is loud enough to work as a wake-up clock, people have reported that it is not loud enough to be heard in noisy surroundings. To make it easier to operate and give you reassurance, the buttons beep when you press them.
This model is offered in two colorways, either black and yellow or black and red, so you can choose which style suits you the best.
On the sides of the case, the watch features several buttons that do the following:
Change between alarm, countdown timer, stopwatch
Reset of functions
Backlight
Adjusting time, date, alarm
The buttons are easy to spot as they sit inside "protectors" which are visible on the case. The protection also avoids accidental presses as well as keeps the watch protected.
The stopwatch is a 1/100 second stopwatch with a measuring capacity of 23:59'59.99". It can measure elapsed time, split time, 1st-2nd place times. The countdown alarm has an input range of 1 second to 24 hours. It has a measuring unit of 1 second and an auto-repeat function. 
Specifications
Water-Resistance: 200m/660 feet
Crystal: Mineral glass
Accuracy: +- 15 seconds per month
Battery life: Approximately 2 years, using CR2016
Movement: Module 1659
Diameter: 48.5mm diameter
Functions: One daily alarm, Countdown timer with auto-repeat function, Stopwatch
Electro-Luminescent Backlight with Afterglow
Display flashes when the alarm sounds or the countdown timer ends
Thickness: 14.7mm
Diameter: 48.5mm
Conclusion
All in all, the Casio G-Shock DW9052 is a basic and classic G-Shock watch that offers everything that the G-Shock is known for. It is not packed with a bunch of functions and with a funky design like some G-Shocks, instead, it can be described as a simple G-Shock watch that is built to last.
The watch is extremely durable and tough and meant to handle any situation you subject it to. If you just want a trusted companion without a ton of different functions that some of the other G-shocks have, then the DW9052 is definitely a good alternative.
It's lightweight, comfortable, easy to wear, but built as a tool watch that is a perfect companion regardless of the situation and conditions.
The Casio G-Shock DW9052 is available to order on Amazon.