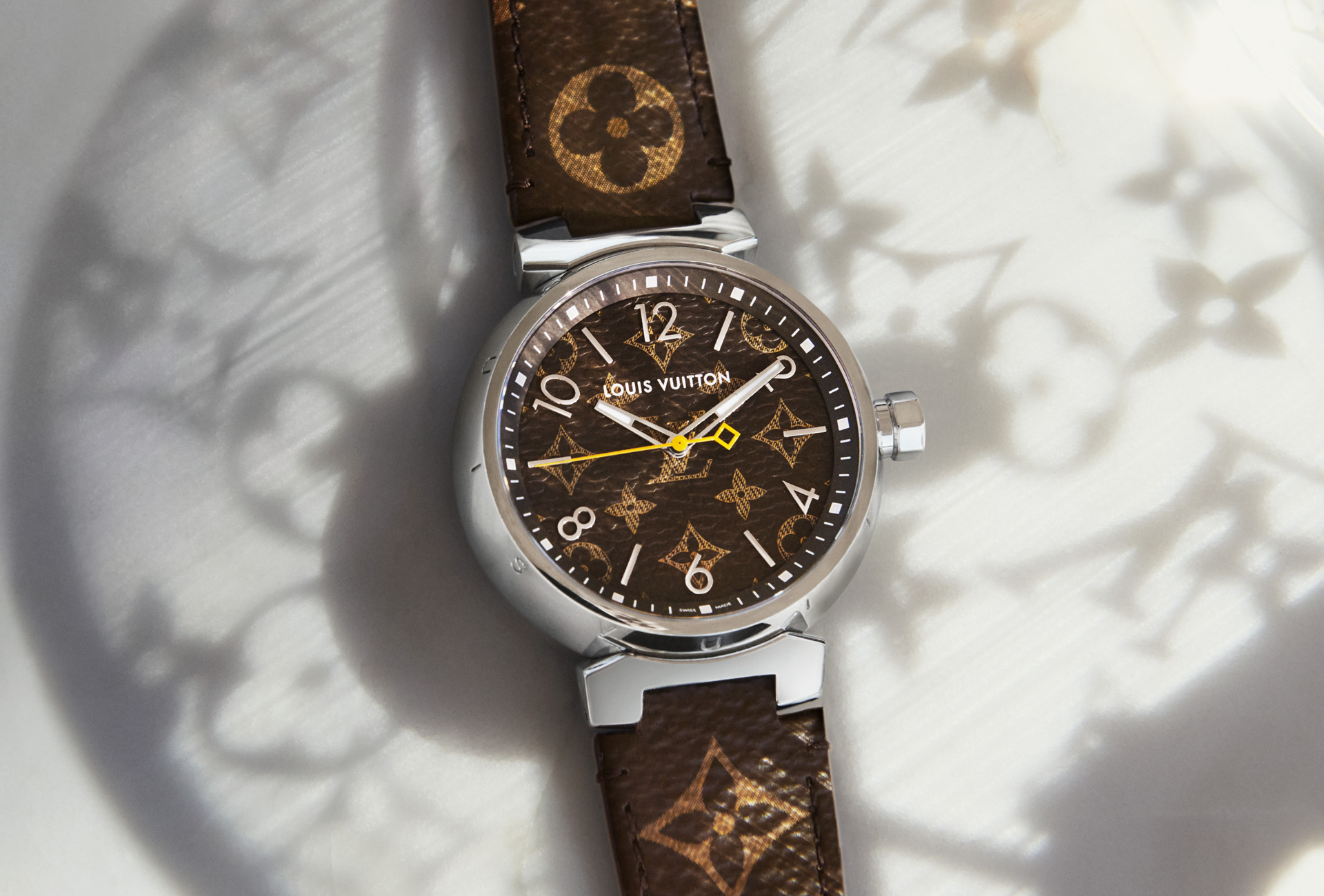 Top 26 Facts About Louis Vuitton – Interesting Things to Know
Louis Vuitton is one of the most iconic and well-known brands in the world. Moreover, it is certainly one of the most sought-after and prestigious luxury brands in the world.
Louis Vuitton is known as a leader in the luxury goods industry and is known for making stylish, exclusive, high-quality, and luxury products. The company has a long and rich history and is responsible for many important innovations and product creations over the years.
If you are curious about the Louis Vuitton brand, you have come to the right place. In this article, we're digging deep into Louis Vuitton, its history, and its products.
Top most interesting facts about Louis Vuitton
---
1. Louis Vuitton started out as a luggage company
Louis Vuitton is today a luxury company that produces many different products, from clothes to accessories, and most famously, handbags. But Louis Vuitton actually started out as a luggage company. Louis Vuitton is today synonymous with luxury and high-end but that was not the original intention of the company when it was started in the middle of the 1800s.
During this time, railway, boat, and car travel became more popular which gave birth to a new need: luggage. As people traveled more, the need for luggage such as travel cases, bags, and trunks increased. Vuitton saw this growing market and started to manufacture his own products to meet the demands of the market.
Louis Vuitton's products quickly grew in popularity and even established themselves as status symbols. Today, Louis Vuitton still makes trunks and other travel accessories but it is certainly not the only type of product that the company has in its offerings.
---
2. Louis Vuitton was a trunk-maker for Empress Eugénie de Montijo, wife of Napoleon III
Before starting his business, Louis Vuitton made trunks for Empress Eugénie de Montijo, wife of Napoleon III. During this time, he created the world's first pick-proof lock for his luggage and trunks.
---
3. The business was established at 4 Rue Neuve des Capucines in 1854
Louis Vuitton is a company with a long and rich heritage. The company was first established in 1854 and opened up at 4 Rue Neuve des Capucines.
He arrived in Paris in 1837 with the ambition to start building a name for himself. He had acquired a lot of skills in trunk-making as he worked as an apprentice for Monsieur Marechal, a successful Parisian trunk-maker. Already as a teen, he started to get a reputation of being a highly skilled trunk-maker, and at age 33, he opened up his first shop.
---
4. Several years after founding the company, he started making handbags
Several years after Louis Vuitton had started his company and built a name for himself by making trunks, he started to make handbags. Today, Louis Vuitton's handbags are well-known all over the world and are amongst Louis Vuitton's most popular products.
The handbag became a signature product from Louis and it quickly increased in popularity.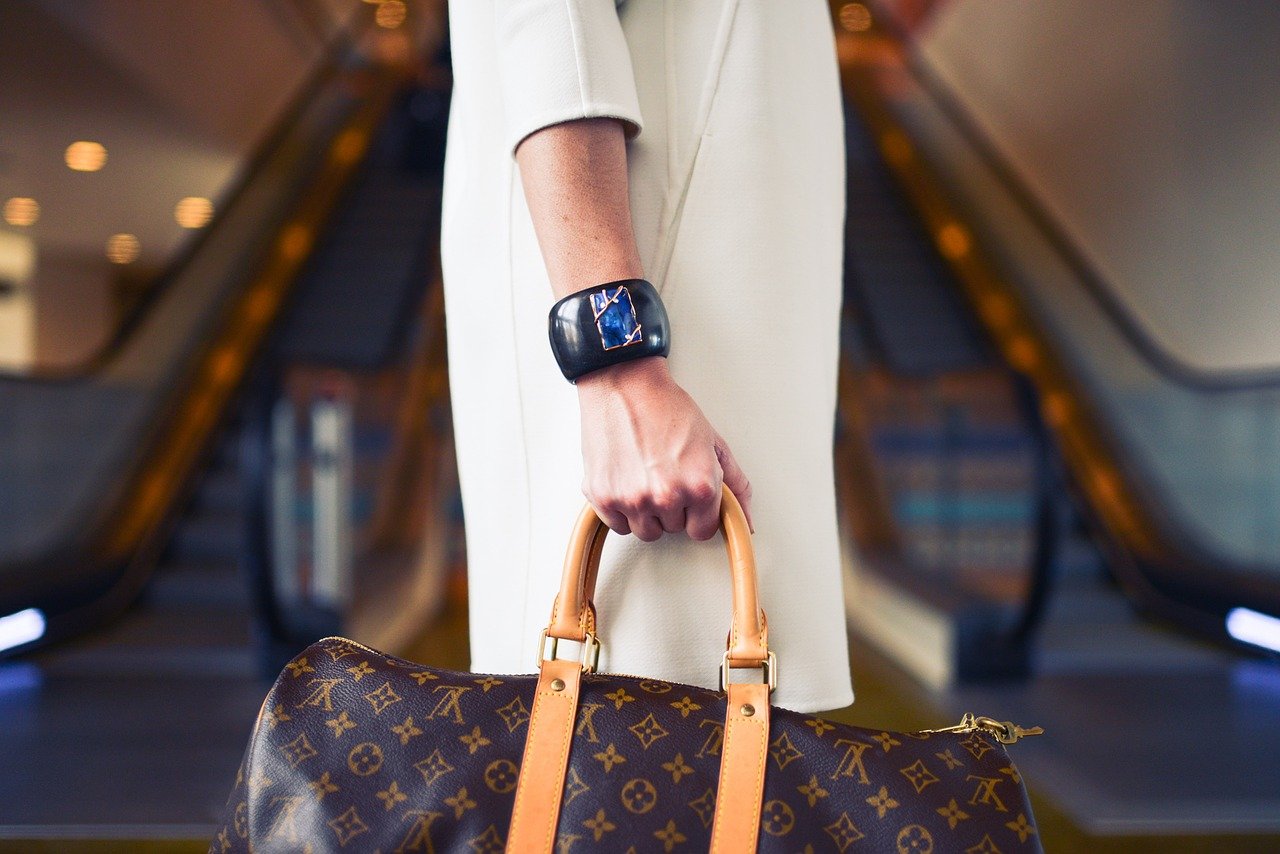 ---
5. All Louis Vuitton handbags are handcrafted and have a high quality
All of Louis Vuitton's handbags that are sold today are handmade and crafted to a very high standard. In order to build a reputation for itself as a luxury brand, you need to uphold the highest possible standards and that is exactly what Louis Vuitton does in every aspect of manufacturing. This naturally also explains the high price tags of the products.
Moreover, each bag is fireproof and waterproof and can last for generations with the proper care.
It takes approximately a week to create one handbag.
---
6. The iconic "LV" logo was designed by the son of Louis Vuitton
The interlocking "LV" letters are today synonymous with the company and recognized all over the world. The logo was created by Georges Vuitton, the son of Louis Vuitton in 1896, four years after Louis' death.
The introduction of the logo was a way for the company to start building its brand and reputation and evidently, it has proven to be a very successful idea.
---
7. The company has been managed by three generations of Vuittons
The company was founded by Louis Vuitton and named after him, But his relatives managed the company after him for two generations. Georges Vuitton, the son of Louis Vuitton died in 1936 and this meant that his eldest son Gaston Vuitton inherited the company. Gaston continued to manage the brand and became the third generation of Vuittons to operate it. Under his management, Louis Vuitton widened its product range and started to manufacture smaller bags as well as other luggage-related items.
Central in Louis Vuitton has always been the use of leather in its products.
---
8. Georges Vuitton challenged Houdini to escape a new safety lock
Since Louis Vuitton focused on making trunks, safe locks naturally play an important part in a great trunk. As such, Louis Vuitton put a lot of effort and focus into developing safe and robust locks that kept belongings safe. It was not uncommon for thieves to go through luggage bags and stole items in them.
Together with his son Georges, they developed a new, revolutionary lock system that was meant to be extremely safe and more difficult for thieves to break into.
Georges patented the locking system after several years and as he did, he also publicly challenged the great Harry Houdini to break out of a luggage trunk.
Unfortunately, Houdini did not accept the challenge but nevertheless, it was a great proof of Georges's confidence in the lock's performance that it helped further build the reputation of Louis Vuitton and the products.
---
9. Louis Vuitton was born in 1821- and not into wealth
No, not the company – the founder. He was born in a small village in the East of France. His mother was a hat maker and his father was a carpenter or farmer (the information from this period is limited). Both of his parents died when he was young so he had to quickly grow up and learn how to take care of himself.
With that said, he certainly wasn't born into luxury.
When his mother died, the father remarried a woman that Louis did not get along with. Subsequently, he left his home in 1835 at just 14 years old.
---
10. Louis walked over 470km over a period of two years to reach Paris
Louis left his home in 1835 and at just 13 years old, he needed to find a way to take care of himself. He walked over 470 kilometers for two years to reach Paris. On his journey, he took various different jobs to get some money and to get shelter.
This goes to show Louis's determination which ultimately would come to be reflected in his crafts as he started his company.
---
11. Louis Vuitton died in 1892
Louis Vuitton died in 1892. Upon his death, his son Georges took over the family business. The reasons for his death are unknown but we know that he died at age 70 which was quite a long life during that time period. During his lifetime, Louis Vuitton was popular and appreciated. People tended to like him.
---
12. Louis Vuitton became the first to create a new type of travel trunk
We now know that the popularity of Louis Vuitton's products increased as he started making trunks. But there are good reasons for this. Not only did they hold a high quality and looked great, but they were also, in a way, revolutionary.
Louis Vuitton's trunk had a different shape and style to them, different from everything else on the market. In fact, Louis Vuitton was the first to create travel cases with square corners instead of rounded corners. The benefit of this was that they allowed the trunks to be stacked and arranged more easily.
With a more efficient way of storing and traveling with personal belongings, it's easy to see why the trunks gained such huge popularity.
---
13. Louis Vuitton worked for Monsieur Maréchal for 17 years
As Louis Vuitton reached Paris after having walked for 470km over a period of two years, he became an apprentice to Monsieur Maréchal at 16 years old in 1837. Maréchal was a reputable craftsman who made various luggage boxes to be used for boats, horse-drawn carriages, and train transportation.
---
14. The Louis Vuitton monograms were created to combat counterfeiters
Today, Louis Vuitton products, in particular handbags, are amongst the most counterfeited products in the world. But the act is that the counterfeiting of the Louis Vuitton products actually started very early on as the company built a reputation for itself.
Both of Louis Vuitton's iconic prints, the Damier and the monogram prints were a way to make it more difficult for people to imitate his products.
---
15. The workshop of Louis Vuitton was destroyed
The road to success is never straight. One such example is when the workshop was destroyed. As a result of the violent and unstable time of the Franco-Prussian war, his workshop was destroyed and looted. During this time, the demand for his products also declined due to the unstable landscape.
After just a few months, Louis Vuitton decided that he would rebuild his business again. He set up a new workshop in a better, more luxurious location in the center of Paris in 1871.
---
16. The tan leather used in Louis Vuitton monogram products is all-natural
To create the leather that is used alongside Louis Vuitton's iconic monogram print, the company uses no dye or coloring. Instead, the leather is all-natural, achieved by decades and decades of expertise in crafting high-quality leather products. This explains why the leather of Louis Vuitton products naturally ages and develops a patina over time.
---
17. Louis Vuitton destroys unsold products at the end of the season
This is probably the most shocking fact about Louis Vuitton products. After the end of the season, Louis Vuitton's season-based collections are sent back to the factory in France to be destroyed, usually shredded or burned. This may sound absolutely insane, but the purpose is to maintain the exclusivity and prestige of the brand. After all, Louis Vuitton does not have any sales – everything to maintain its exclusivity.
---
18. The iconic Louis Vuitton Alma bag was originally custom-made for Coco Chanel
Today, the Alma handbag is one of the most popular and iconic bags from Louis Vuitton. Interestingly, this bag was originally custom-made for Coco Chanel.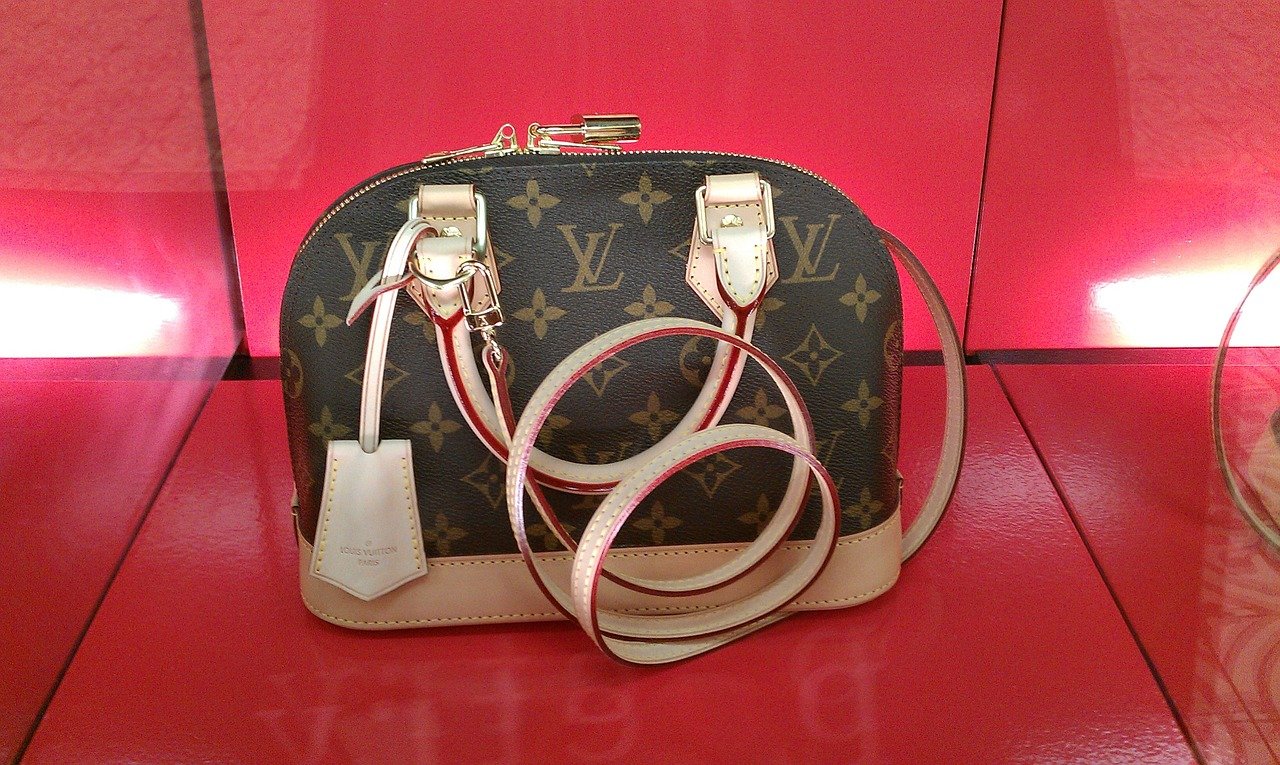 ---
19. Louis Vuitton never has discounts or sales
Louis Vuitton will never give discounts or arrange any sales. The purpose of this is to uphold the exclusivity of its products. Discounting and sales are good for short-term sales but they dilute and weaken the exclusivity of a brand long-term. Most luxury brands have the approach of never discounting their products because it is crucial for the brand's exclusivity.
---
20. Louis Vuitton Lived by his workshop
Dedicated to his craft and his life mission, Louis Vuitton and his wife built two houses in the garden that surrounded his workshop in 1878. This allowed Louis Vuitton to be closed to his workshop. The home still stands today and stays true to how it originally looked. Today, it functions as a private museum.
This goes to show just how devoted Louis Vuitton was to his craft and explains the level of success that he reached.
The home still stands today and stays true to how it originally looked. Today, it functions as a private museum.
---
21. The most expensive Louis Vuitton bag cost $150.000
The most expensive bag that Louis Vuitton has ever created is the Urban Satchel bag, released in spring 2008. It is also the seventh most expensive handbag in the world.
The purpose of this bag was to highlight sustainable fashion and it is more of an important art object than it is a practical bag meant to be used.
---
22. The Speedy was designed for Audrey Hepburn
The Louis Vuitton Speedy is one of its most iconic and popular handbag designs. And this bag was actually originally developed for the actress and model Audrey Hepburn. In the 1960s, she contacted Louis Vuitton and requested that they make a mini Speedy for her. The original design of the Speedy was introduced in the 1930s but it was designed and made as a travel case and not a handbag.
With her request, Louis Vuitton implemented the Speedy design into a handbag and it ultimately became one of the company's most popular designs.
---
23. Louis Vuitton had relations with the Nazi regime during WWII
Being based in France and more specifically Paris, Louis Vuitton was in a tight spot as the second world war broke out. When the Nazis invaded France in 1940, companies, including designers and fashion houses like Louis Vuitton, were set with the choice to either close or worked together with the new regime.
During this time, the company was led by Gaston Vuitton and he chose not to shut down the company but instead work with the new Nazi Government. As a matter of fact, Henry Vuitton, the son of Gaston even received awards for their support and loyalty to the Nazi regime.
---
24. Louis Vuitton handbags can last for generations
There are several reasons why some products get an iconic and almost legendary luxury status. One of the most important reasons is of course quality. Louis Vuitton handbags are known to last for generations and to have exceptional quality. Their durability and longevity is part of the reason why they are so expensive. Cheap bags often last no longer than just a few years and need to be replaced. When maintained, however, Louis Vuitton handbags can last for generations.
Their handbags are known to be able to withstand harsh environments, even water, and fire. In the research and development stages, Louis Vuitton tests its bags heavily. The bags are dropped repeatedly and the zippers are opened and closed 5,000 times.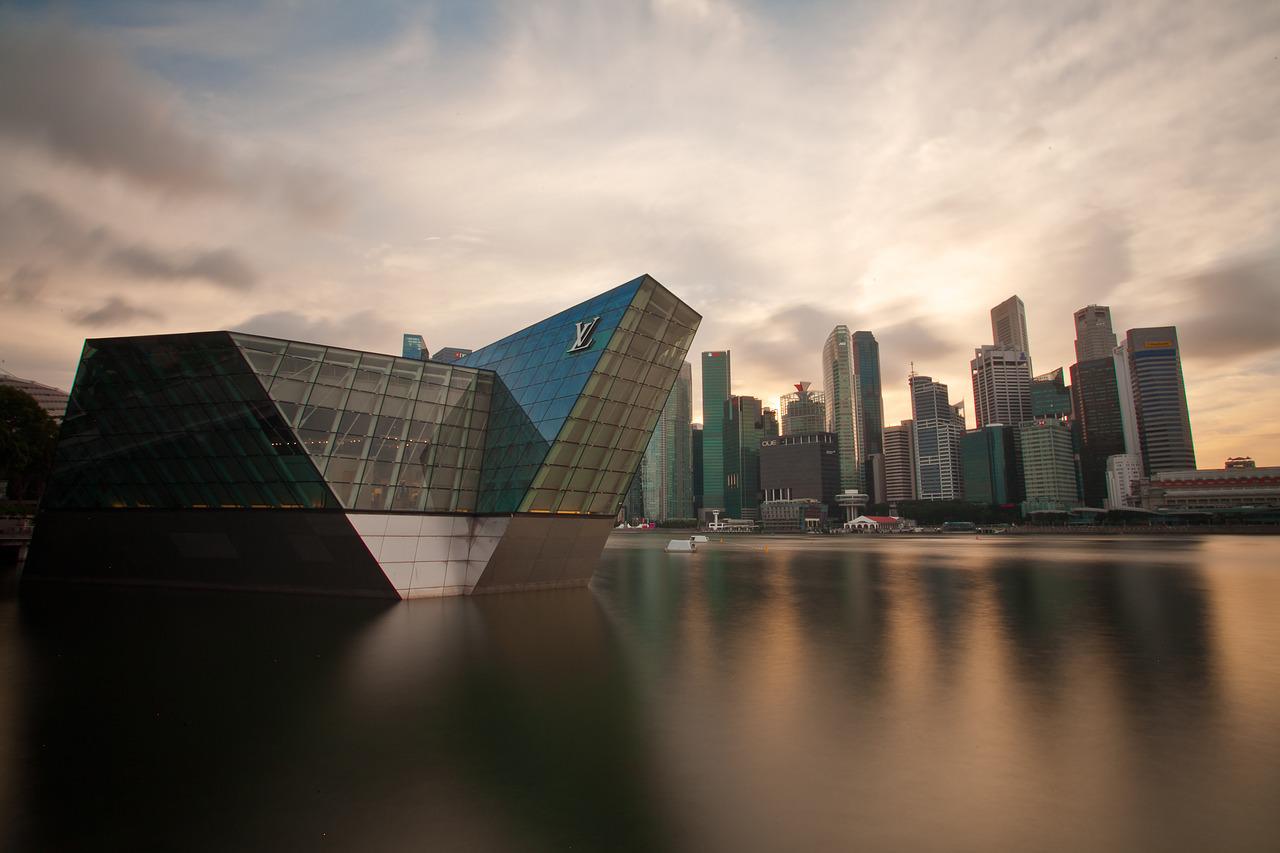 ---
25. Louis Vuitton had a brand value of approx. 14.86 billion USD in 2021
In 2021, the brand value of Louis Vuitton was valued at approximately 14.86 billion USD. In 2019, the brand was valued at 13.58 billion dollars, showing the continued growth and strength of the brand.
---
26. Louis Vuitton is the fourth most profitable luxury handbag brand in the world
Louis Vuitton has a profit margin of 35.4% which makes it the fourth most profitable luxury company in the world.