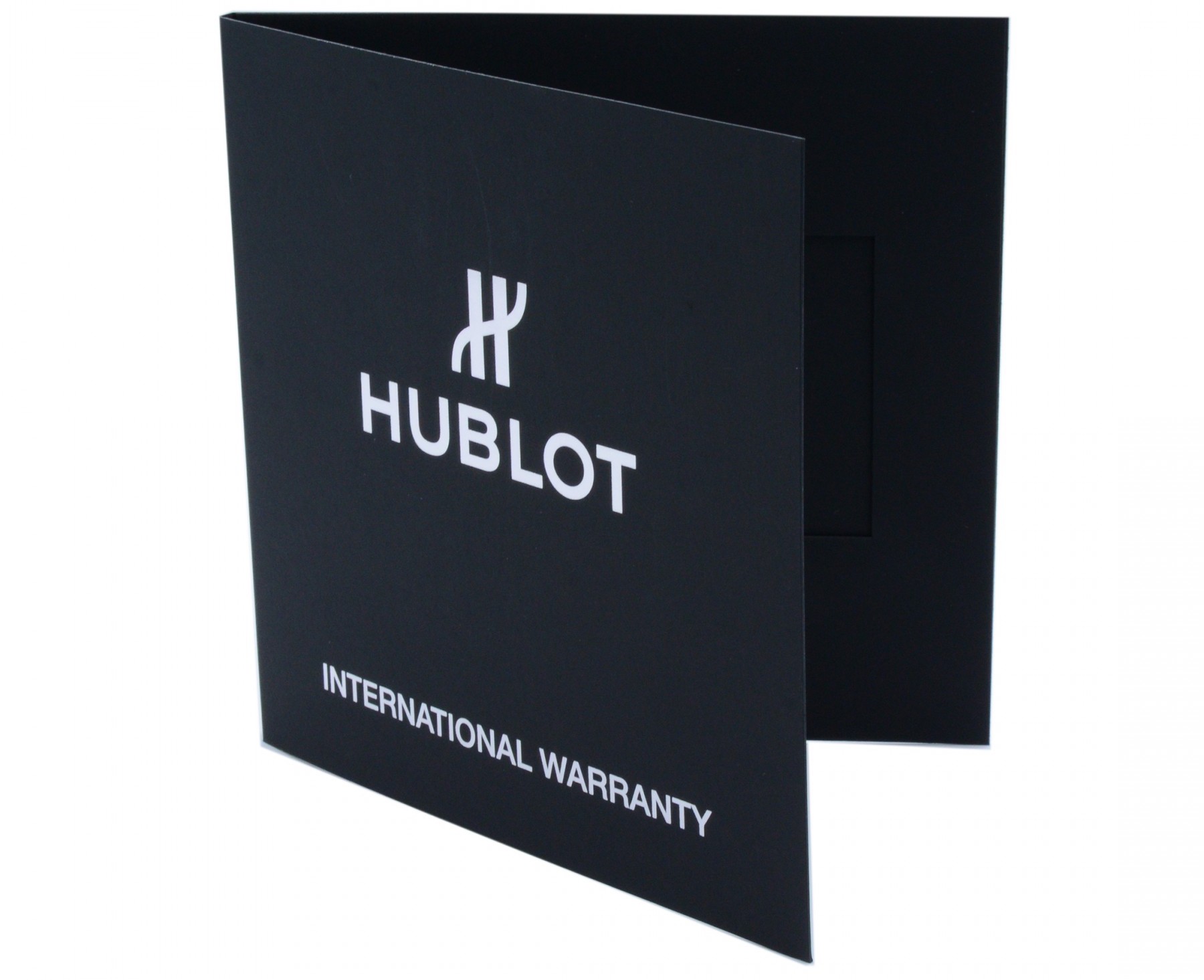 Hublot Warranty: a Complete Guide
Having a manufacturer's warranty is a comforting idea when buying a luxury watch.
Luxury watches are expensive items, often consisting of hundreds of parts, and manufacturing one is a delicate process that, in many cases, requires many hours of work by hand by a skilled watchmaker.
Different watch brands have different policies when it comes to the warranty and guarantee of their products. You would perhaps expect that the more expensive a watch brand is, the longer is its warranty, however, that is not the truth.
As a watch manufacturer, having a long warranty is dependent on the fact that you manufacture quality products that last at least the whole warranty period. For obvious reasons, you don't have a warranty period that is longer than the majority of your watches can operate perfectly within. At the same time, having a long warranty as a watch brand sends signals that you make qualitative products that you can proudly stand behind for a long time.
Hublot is a manufacturer that has focused on its warranty a lot in recent years. They have extended their warranty which goes to show that they can trust the quality of their products and that they have, over time, improving the quality and reliability of their watches.
So how does the Hublot warranty work and how long is it? Let's find out!
Hublot warranty
All Hublot watches are today backed by the warranty program which Hublot calls Hublotista.
Hublot opened the Hublotista program in 2010 which was established as a new way of providing Hublot owners with manufacturer's warranty of their timepiece.
All Hublots today come with a credit card style warranty card and these were issued starting December 2009. Prior to the Hublotista program, the Hublot warranty was two years, but the "new" program gives owners a chance to extend their warranty by joining their program.
How long is the Hublot warranty period?
Every Hublot timepiece is guaranteed against manufacturing defects and issues for a period of two years from the date of purchase, but the warranty period can, in some cases, be extended using the Hublotista program.
Like all watch warranties, the Hublot guarantee does not cover damage due to neglect, external factors, or inappropriate handling of the watch.
So how does the Hublotista warranty program work?
If you bought your Hublot before the credit card style warranty cards were issued, you are not able to join the Hublotista club in the same way as you do when you have it. However, there are ways to join it:
How to join the Hublotista program
If your Hublot didn't come with the card, the Customer Service Department would issue you a brand new card free of charge when you provided them with:
1.The reference number of your watch
2.The serial number of your watch
3.The limited-edition number if you have a limited edition watch
4.A scanned copy of the original stamped warranty card.
5.A clear picture of the back of the watch case.
When provided Hublot with all of this information, Hublot would make and send you a new card following a validation process. Once you have your warranty card, you can register on Hublotista.com in order to enjoy the benefits that the membership has. Bear in mind though, that getting a new warranty card only applied for buyers before the Hublotista program launched, and with warranty still remaining. Since Hublot's warranty is 2 years, this offer is thus not valid anymore.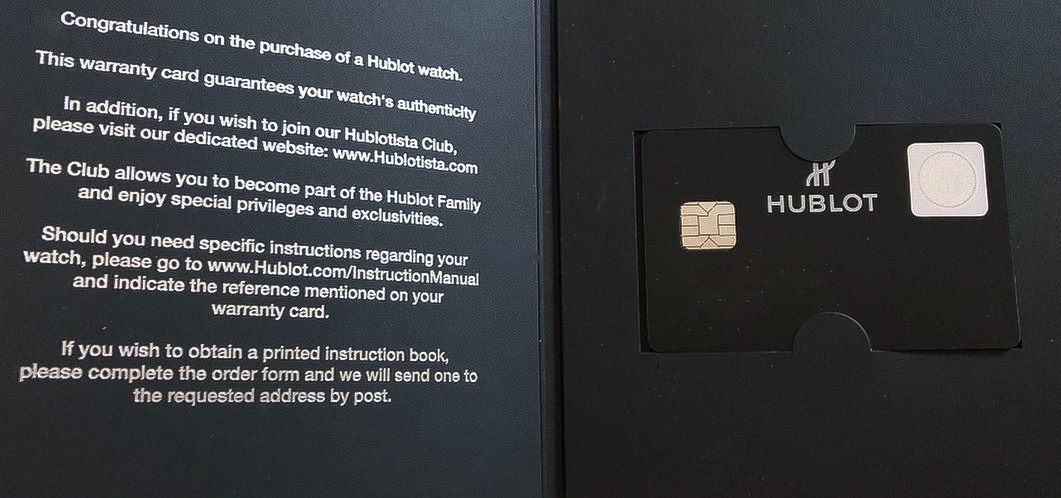 If your watch is no longer under warranty when you request the warranty card, Hublot will, instead, offer a service fee which includes a complete watch service which covers:
Normal wear & tear refreshing.
Complete movement revision.
A 12-month warranty after a performed service
New Hublotista owner card.
In other words, when you service your Hublot watch at an authorized retailer, your watch will get a one-year service guarantee as well as a new Hublotista warranty card.
Note that this service is only performed by official and authorized Hublot service centers
If your watch is serviced by a third party that is not authorized by Hublot, your warranty will be void.
What is Hublotista?
The Hublot Hublotista is a warranty and exclusive only community for Hublot owners.
With the Hublotista online "community", you can get up to one year of additional warranty for your watch, which means a total of three years of warranty.
Your warranty card is the only way to join the Hublotista club. Apart from the extended warranty, you also get exclusive access such as new information before the general public as well as access to special events and promotions. Note that you can only get an extended one year warranty if your watch is still under the two-year warranty.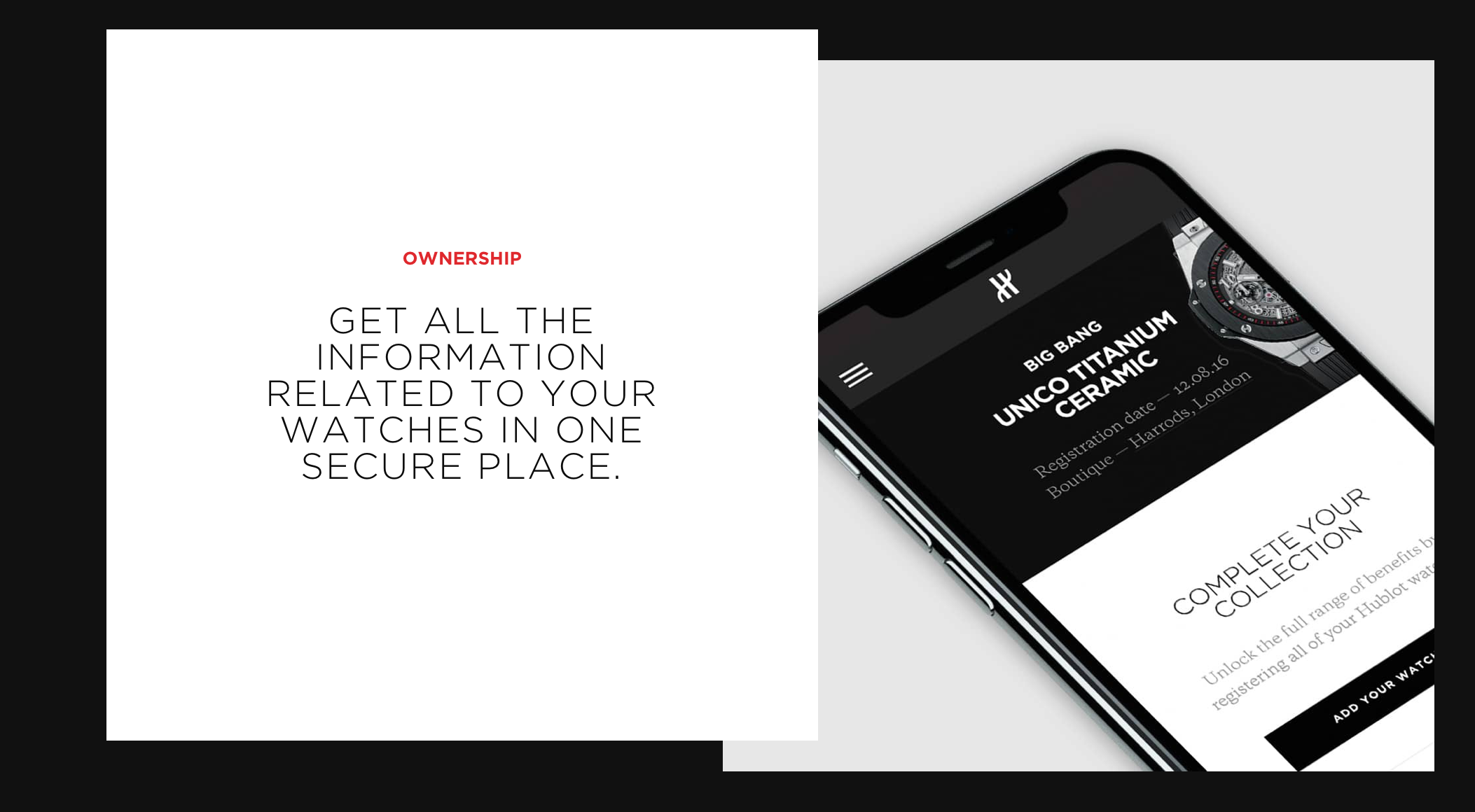 With the use of your Hublot warranty card, you join at Hublotista.com.
The purpose of Hublotista is, apart from an extended warranty, for Hublot to make its customers feel unique and enhance the exclusivity of its products.
Users will also be able to take part in discussions inside the Hublotista club.
For any help with your Hublotista membership, email support@hublotista.com.
Hublot has also developed a Hublotista app if you want easier access to the club.
How to repair your Hublot watch under warranty
If you have any issues with your Hublot watch under the warranty period, it will be covered by the manufacturer's warranty, as long as the issue is not caused by external factors.
To get help with your watch, bring your Hublot and its warranty card to an authorized Hublot retailer and they will help you. Any repair of the watch will then be performed free of charge.
Hublot warranty terms and conditions
Hublot has terms and conditions related to its international warranty. These are as follows:
The international guarantee card must have been activated by the dealer who sold the watch and must be signed and dated at the time of purchase by an authorized Hublot dealer. The guarantee will not be honored by Hublot if the watch is sold without a valid guarantee card that has been properly filled out and signed by an authorized Hublot dealer
The serial number engraved on the case must be perfectly legible and no part of the original case back or original serial number may have been removed, modified, falsified, altered, replaced, erased, defaced or made illegible.
The guarantee does not cover bracelets, crystals, and batteries, or any scratches, dents or damages to the case or movement which has been caused by improper handling.
Check the authenticity of your Hublot timepiece
Using Hublotista, you will also be able to check the authenticity of your timepiece with your warranty card. By tapping the contactless warranty card against your phone.
At the point of sale from an authorized Hublot retailer, the retailer will take the corresponding watch card and activate the watches warranty by placing the watch card on an NFC reader.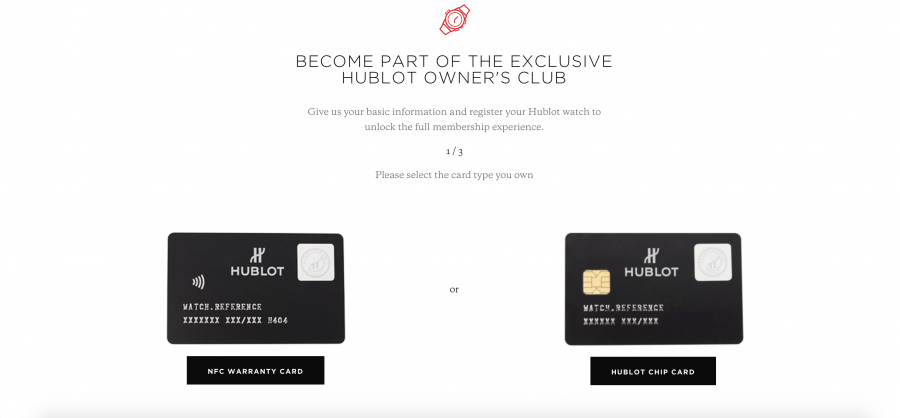 This will, in turn, allow you to then check the activated warranty and the authenticity of your Hublot watch via Hublotista.
Note that the authorized retailer must activate this electronically and apply its retailer stamp for the warranty to be active and valid.
The activation process is made possible through WISeKey, a cybersecurity company, which delivers the contactless authentication process based on Secure NFC technology. The NFC card acts as the watch's passport provided in every watch box. "Using the NFC card together with an App, the owner of a Hublot watch can check its authenticity online, download manuals and at the same time register on the Hublotista Club".
Wisekey states: "All Hublot watches are protected by WISeAuthentic®, the authenticity certification system based on WISeKey technology, and more than 75 Hublot boutiques and 750 points of sale across the world are equipped with the system for activating and reading this new digital certificate"
Main photo was taken by Chronostore.