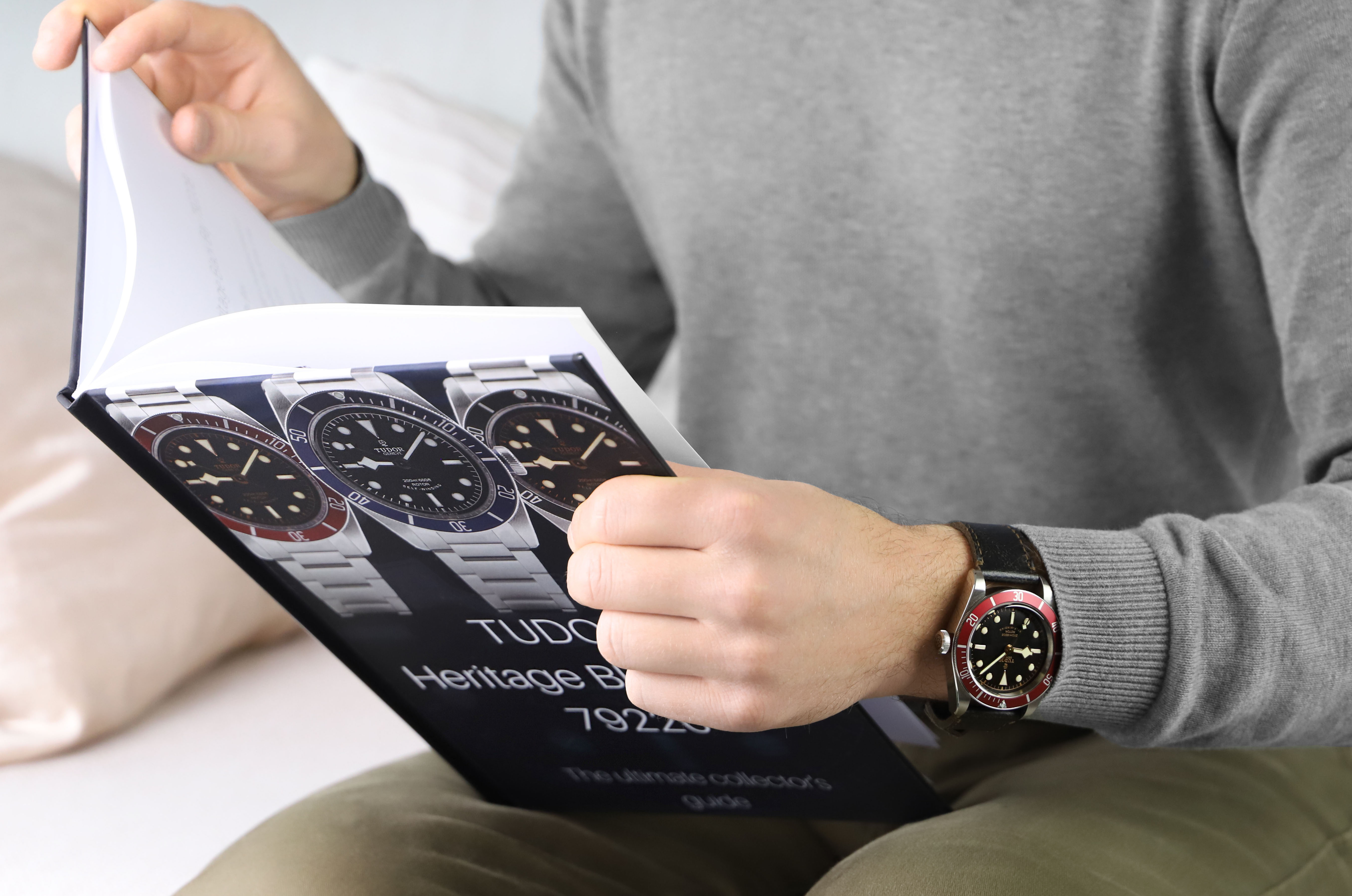 Millenary Watches Releases Tudor 79220 Ultimate Guide Book
We at Millenary Watches are proud to present our first book, specially dedicated to the legendary Tudor Heritage Black Bay "ETA" reference 79220. The Tudor Black Bay Heritage reference 79220 is perhaps the most important modern reference ever created by Tudor and it deserved to be highlighted in an extensive book.
The 79220 was THE reference that put Tudor back on the map after being absent from many watch markets and having been dormant for several decades. The Black Bay 79220 has come to become the most important model for Tudor in modern time and has been a central model for Tudor in re-establishing and establishing as a strong brand that is strong enough to stand on its own legs without having to rely on its bigger brother Rolex.
The 79220 can be found in three different configurations: Red, Blue, and Black. Although there are "only" three different configurations amongst the reference, there are several differences between the configurations, but also along the production line of the same reference.
We are proud to say that the Tudor Heritage Black Bay 79220 – The ultimate collector's guide is the most extensive and detailed review of this model ever released.
In this book, we cover everything that is observed and known about the Tudor Black Bay Heritage reference 79220, but also plenty of things that are not known to the general public. The book discusses the history, background, how this model came about, as well as an in-depth look at intricate important details and features of this model.
Some of the things you'll be able to read about in this book include:
History & background
Serial numbers and engravings
Dial details
Variations and changes throughout its production
Part numbers
Detailed caliber information
.. and much more!
Pick up your copy today! This is a must-have for any Tudor enthusiast who appreciates the history of the Tudor brand and who recognized the historical importance of the 79220 – the watch that put Tudor back on the map. The book is just as beautiful as a coffee table book as it is an enjoyable deep dive into the world of Tudor.