NEWS! Rolex Releases Yacht-Master 126658
Like every year, there has been a lot of speculation about which new watches would release in 2022 at Watches & Wonders. A lot of theories have been discussed, but one model that people have not paid attention a lot of attention to is the Yacht-Master.
Now, all focus is put on this model once more with the release of a first-ever model.
Rolex has officially released the Yacht-Master reference 226658 in 18ct yellow gold with an Oysterflex bracelet in 42mm. This is the first time that the Oysterflex Yacht-Master is made in yellow gold. The first Yacht-Master to be presented on the Oysterflex bracelet was the reference 116655 in rose gold that was presented in 2015. Rolex later expanded the Yacht-Master Oysterflex family by adding a 42mm Yacht-Master in white gold with an Oysterflex bracelet in 2019.
With this said, it would only be natural that Rolex would eventually add a yellow gold model to complete the family, and now, Rolex has done just that.
Enter the Yacht-Master 226658 in 18ct yellow gold!
Presenting the new Yacht-Master 226658
Rolex unveiled a sneak peek of the new Yacht-Master with a teaser video released on March 2022 which showcased the iconic profile of the Yacht-Master, made in 18ct yellow gold:
After this teaser, it didn't exactly come as a surprise that the watch that Rolex was teasing about was in fact the yellow gold Yacht-Master 226658 with Oysterflex bracelet.
The new Yacht-Master 226658 will feel very familiar if you have already encountered the white gold version reference 226659.
At their core, they are identical watches with the exact same dimensions and design. The only difference is that the white gold has been exchanged for yellow gold. This goes for the case, the clasp, and the metal used for the hour markers and hands.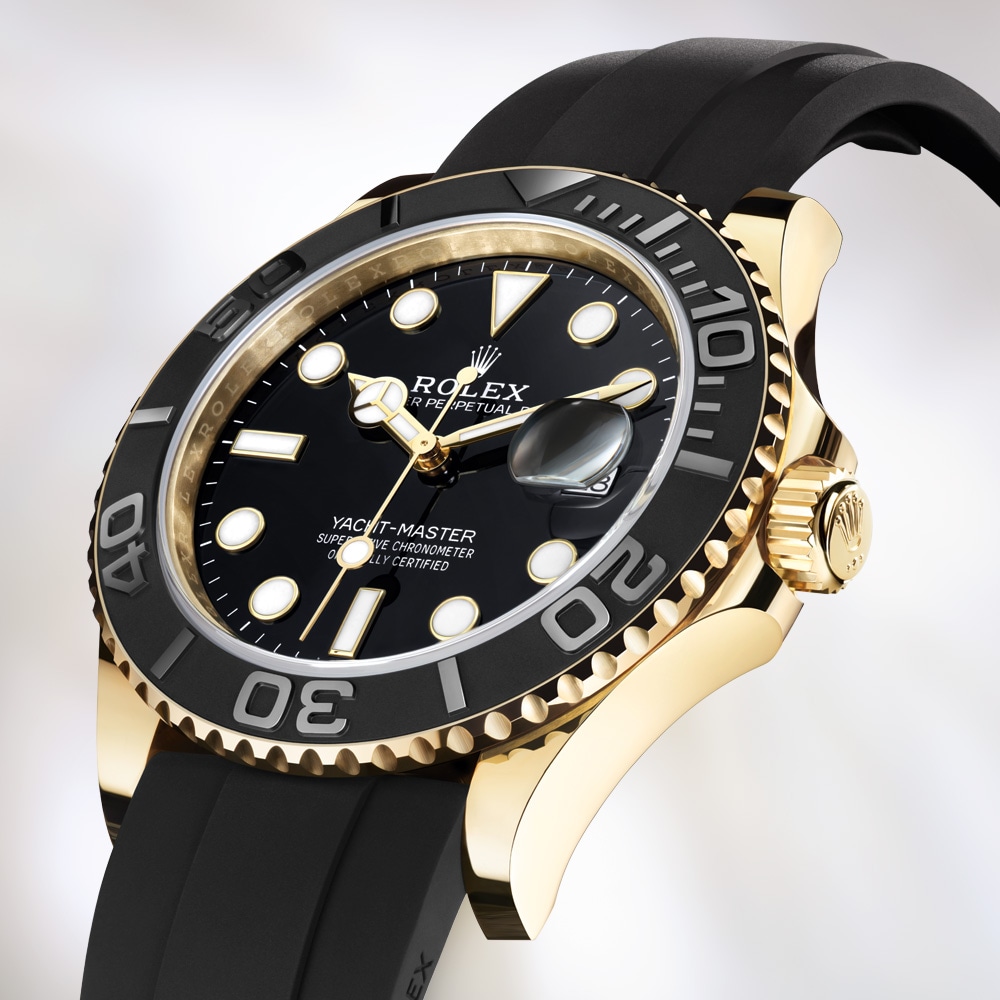 Yacht-Master 226658 specifications
Diameter: 42mm
Caliber: 3235
Bracelet: Oysterflex