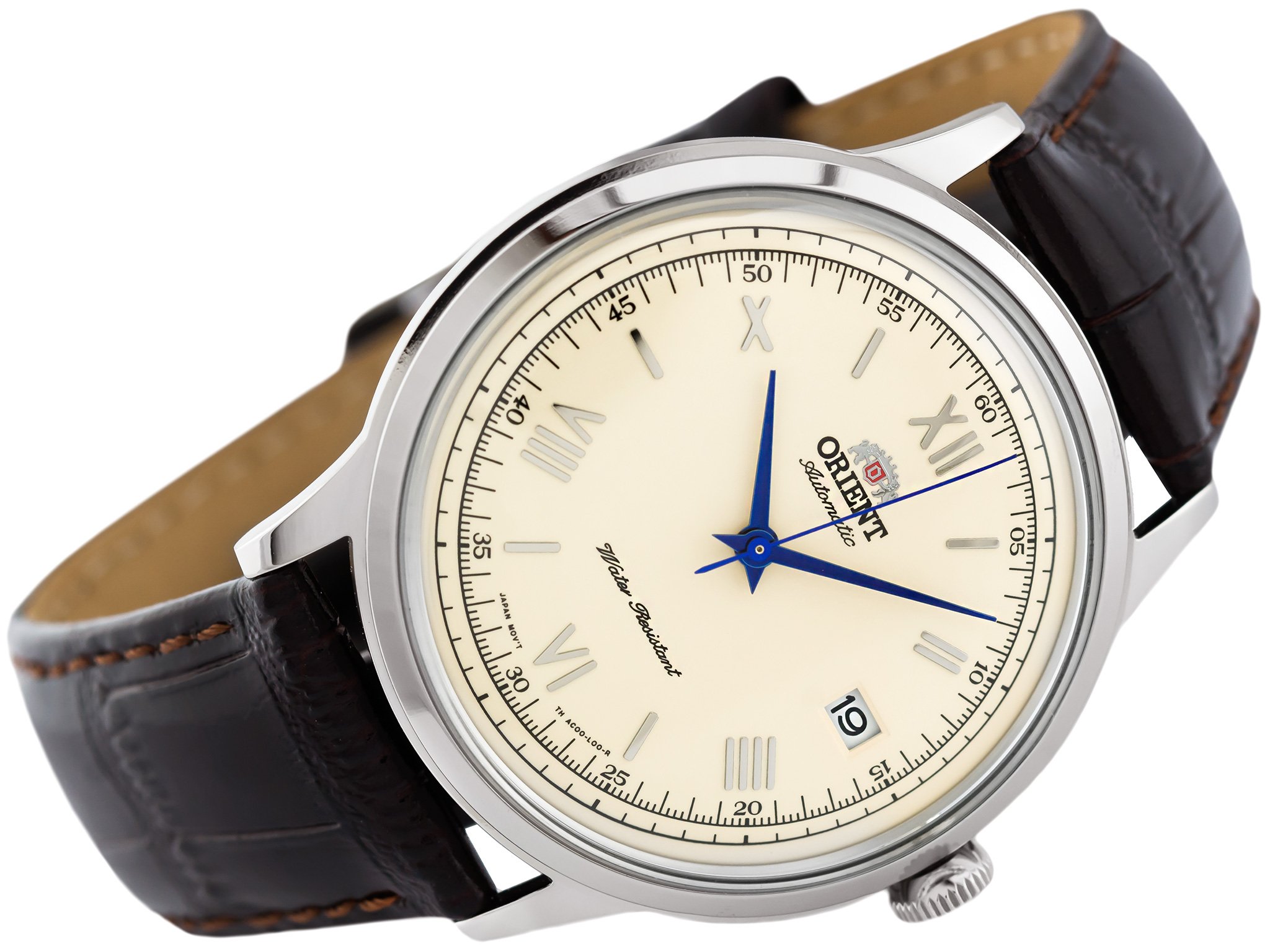 Orient 2nd Generation Bambino FAC00009N0 Review & Guide
The Bambino is one of the most popular models from Orient. And it's easy to see why. They are affordable in price yet still offer exceptional value for money if you consider the performance, functionality, quality, and finish.
Over the years, Orient has made numeral improvements and refinements to its Bambino collection in order to ultimately create better products. The Bambino collection has also been widened with more models and iterations to appeal to different tastes and preferences.
In this article, we are looking closer at one particular model in the Bambino family, specifically the 2nd generation Bambino Automatic reference FAC00009N0.
This is an elegant, timeless, and refined timepiece that combines minimalism with subtle and careful detail that results in a truly beautiful dress watch that works for a large number of different occasions.
Orient Bambino FAC00009N0 case
First and foremost, let's have a look at the case of this watch. Since this model is known for simplicity, don't expect anything extraordinary here. It has a stainless steel dial with a diameter of 40.5mm and a thickness of 11.8mm. The case design is slim, just like you would expect it to be, with a thin polished bezel and short, slim lugs. What stands out about the case is the slightly oversized crown at 3 o'clock which contributes to giving the watch character, but also makes it easier to set the time.

What does stand out about the dial, however, is its scratch-resistant mineral crystal. Instead of being plain flat and boring, it has vintage styling with a domed shape. This is very appropriate for a classic watch looking to achieve an elegant style. It also helps give the FAC00009N0 more character.
The water-resistance of this timepiece is not very impressive, which is not something we expect from a dress watch anyways. It is resistant to  30 meters / 100 feet which, in practice, means that it is resistant against water splashes but should not be submerged underwater.
This isn't strictly a full-on dress watch built for the most formal occasions, but rather, it is a versatile timepiece with an elegant and vintage-inspired style. It works great on formal occasions, but it can work equally well on more casual occasions too.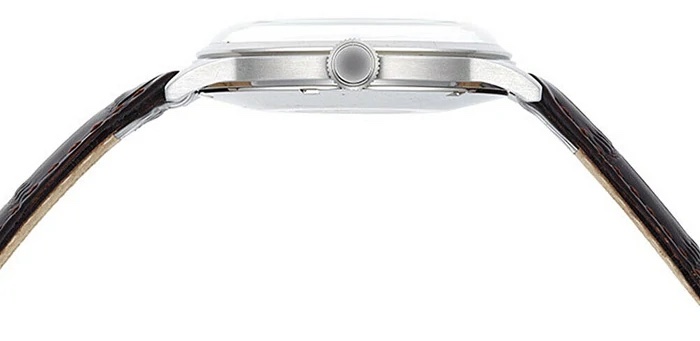 FAC00009N0 Movement
The 2nd Generation Bambino Automatic FAC00009N0 is an upgrade of the predecessor reference ER2400CN and the biggest upgrade of this timepiece is the movement.
The new movement is the Orient in-house automatic caliber F6724 which has a power reserve of 40 hours and incorporates both hand-winding and hacking seconds functions – two features that are seldom found in affordable automatic watches.
Apart from that, Orient's movement is in-house made, which is also very impressive considering its price tag. There are actually only a handful of watch brands in the same price category that is able to provide in-house calibers for their watches. Plus, whilst this is not the most accurate movement out there, it is both durable and long-lasting if you factor in the price (which you always should when comparing watches).
FAC00009N0 dial
Last but not least, we have the dial of the Bambino Gen 2 reference FAC00009N0. Orient has actually done a great job with the execution of the dial by creating a good balance between simplicity and details. This dial is simple and refined, but it also incorporates just enough details to make it interesting.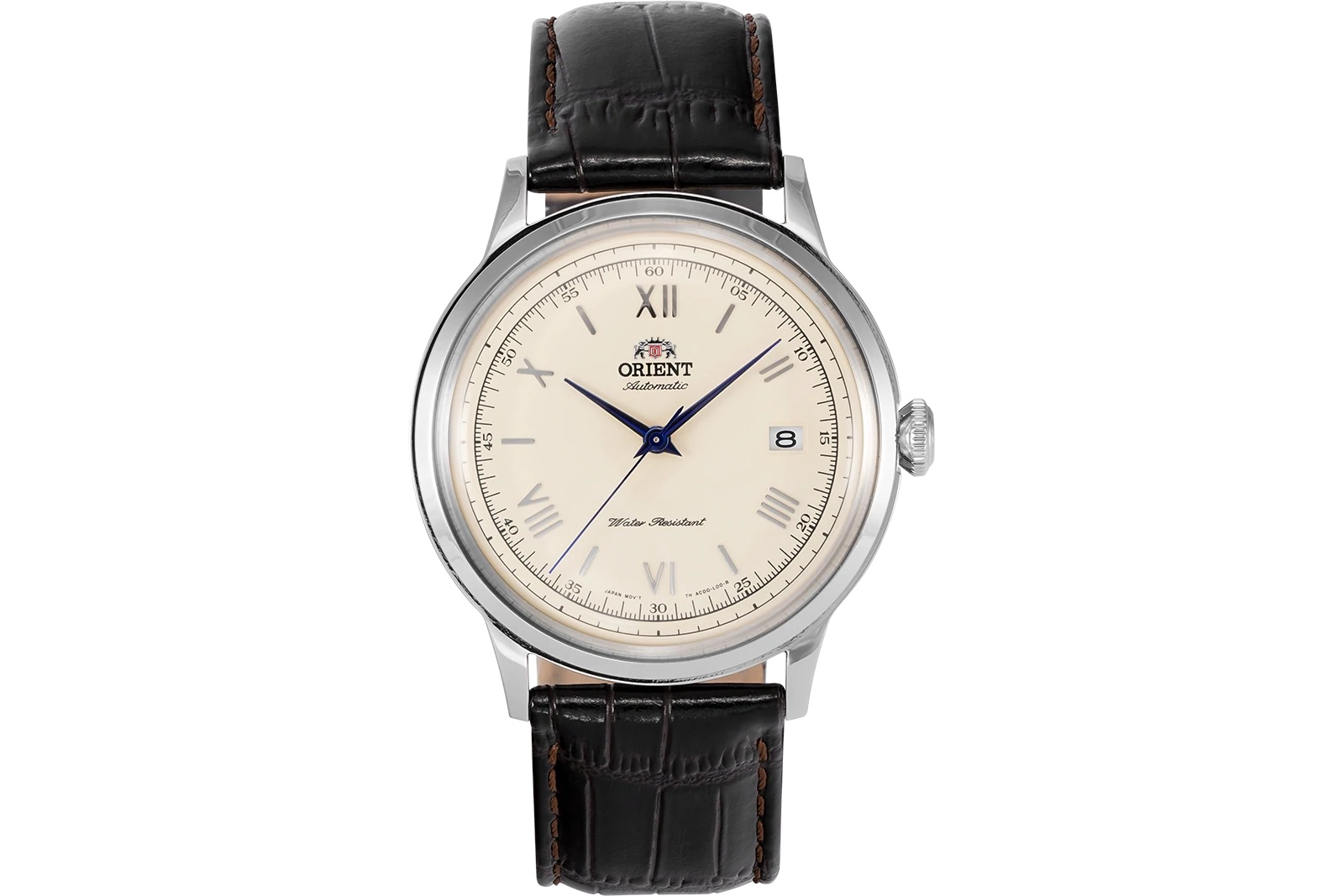 Firstly, it is presented with a cream dial, which obviously contributes to its classic, vintage style. To continue on this classic theme, it also has blued dauphine style hands which is the ultimate detail of a classic timepiece. On the outer part of the dial, it has vintage-style seconds markers printed in black 
For the hour markers, Orient uses applied metal markers, and alternates between Roman numerals and index stick markers. This is a nice combination and balance that ensures that it doesn't become too cluttered.
For the sake of functionality, it has a date window positioned at 3 o'clock on the dial. You really cannot go wrong with a date function, and especially if you'll be using this timepiece as an everyday watch, it's likely a feature that you'll get great use from.
All in all, there's really not much to complain about when it comes to the dial. It's not too minimalistic and plain, but it is also not too busy and cluttered. Orient has really found a great balance between these two. 
Specifications
Diameter: 40.5mm
Crystal: Mineral glass
Power reserve: 40 hours
Series: 2nd generation Bambino
Movement: Orient automatic Calibre F6724
Thickness: 11.8mm
Lug width: 21mm
Conclusion
To conclude this little review, it's easy to see why the 2nd Generation Bambino Automatic FAC00009N0 is so immensely popular. It is reasonably priced, but it also offers exceptional performance for that price. You get nice attention to detail and a well-thought-out dial design, a roust, and long-lasting in-house automatic movement, and simply a well-made elegant timepiece that works on many different occasions, both casual and formal.
The Orient 2nd Generation Bambino FAC00009N0 is available on Amazon