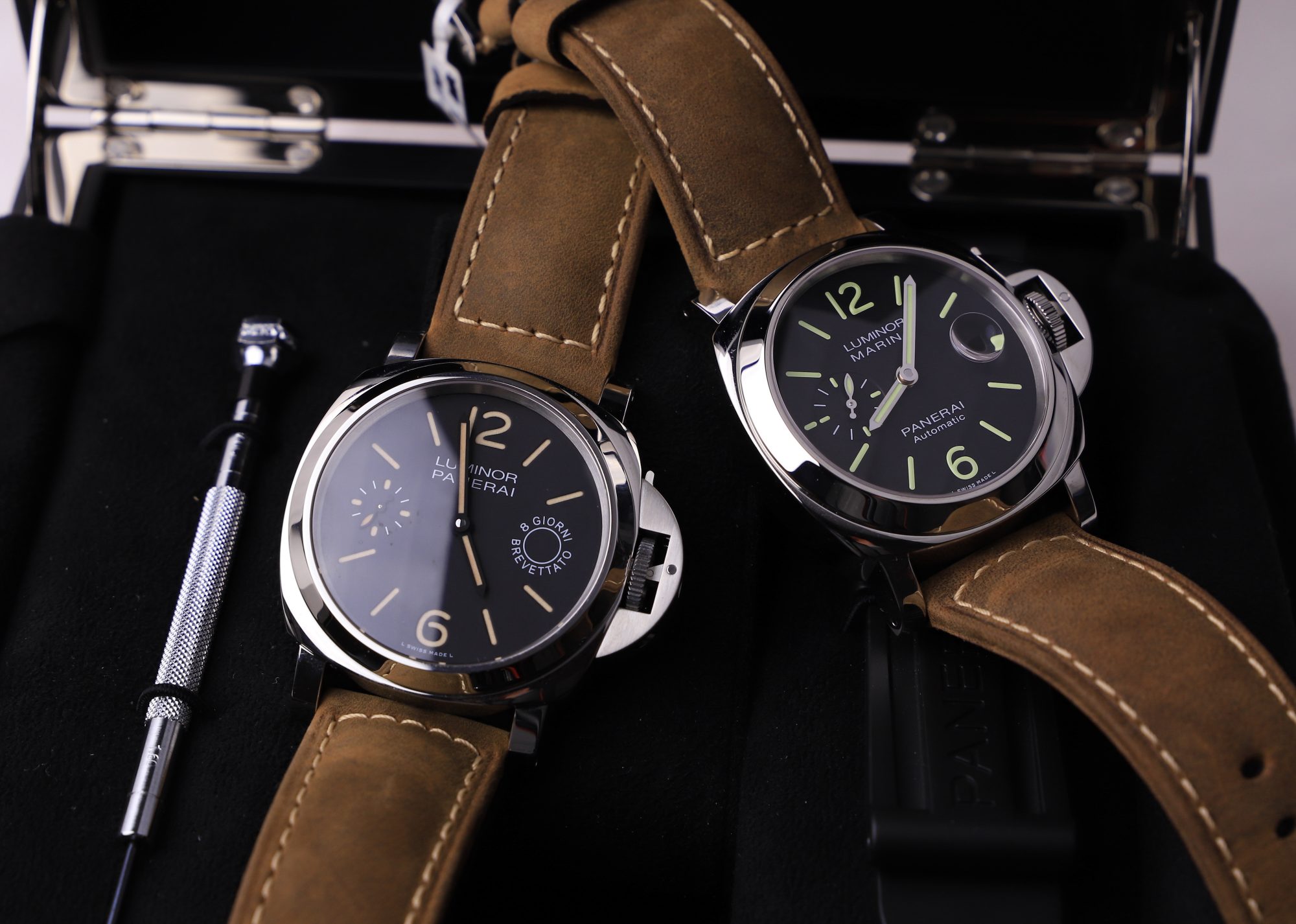 Panerai Serial Numbers: A Complete Guide
All watches have serial numbers. The only thing is that different brands use different types of serial numbers, and use different formats to come up with their serial numbers. Serial numbers are not to be confused with reference numbers, which is a way to refer to specific watch models, and similar to serial numbers, reference numbers are created using different formats across different brands.
Serial numbers are a unique number that each watch has, and each watch follows a specific serial number format depending on the production year. Panerai uses one format of creating serial numbers, and parts of these serial numbers can be used to identify the year of which the watch was produced.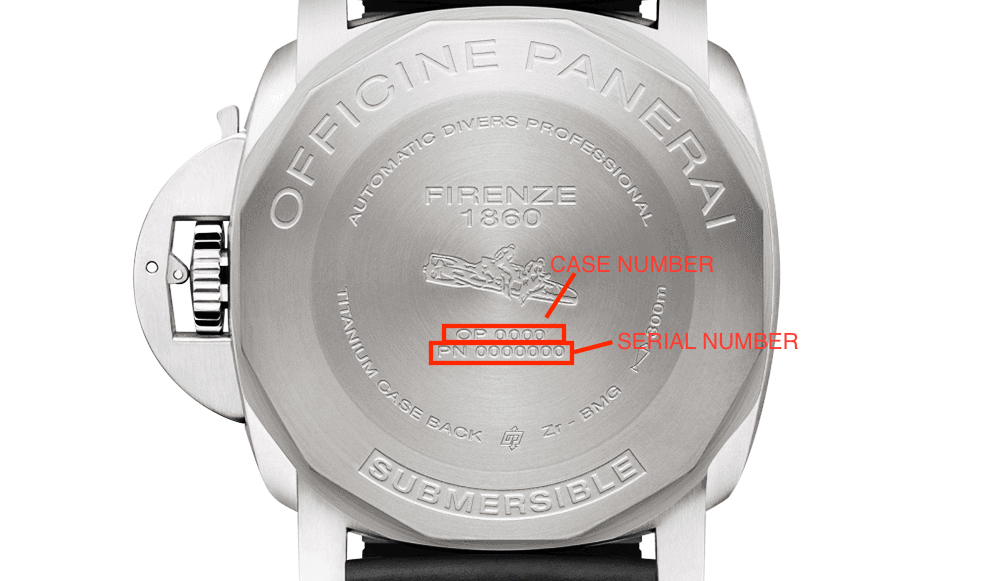 As such, serial numbers are used to identify a specific timepiece and can be viewed as a personal security number that no other watch than one specific piece has. Therefore, serial numbers have different usage areas, but they come specifically handy when leaving a watch to service, but they can also be helpful when a watch has been stolen, so you can know whether a watch is your specific piece.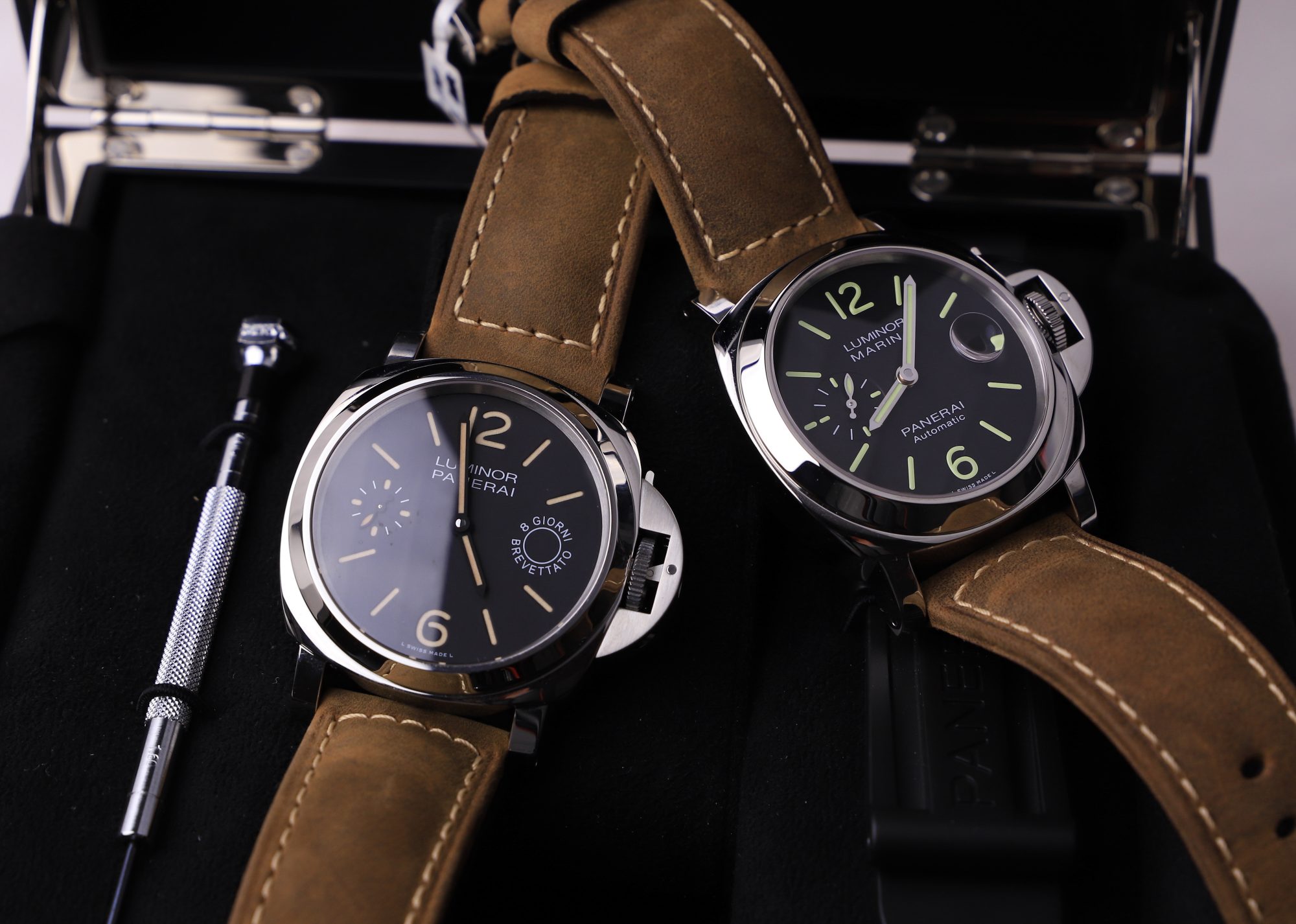 In this article, we'll present Panerai serial numbers, talk a little about the format that Panerai serial numbers, in particular, are structured, and maybe most importantly, list Panerai serial numbers to help you identify the year of which your Panerai watch was manufactured.
Do note that the serial numbers can only give an estimate of when your Panerai watch was made, and it can, of course, be a bit more difficult to identify the specific year your Panerai watch was made if it's an older (vintage) piece.
Panerai serial numbers
Panerai serial numbers consist of a letter, and with the help of this letter, you can match the letter with the years listed in this article. For example, letter "C" in the Panerai serial number indicates that the watch was made in the year 2000.
Where can Panerai serial numbers be found?
Like on most timepieces, most Panerai serial numbers can be found on the case back of the watch. Part of the reason that the serial numbers are engraved on the case back is to make them "hidden" from other people, thus making it more difficult for people who should not have your serial number to get access to them.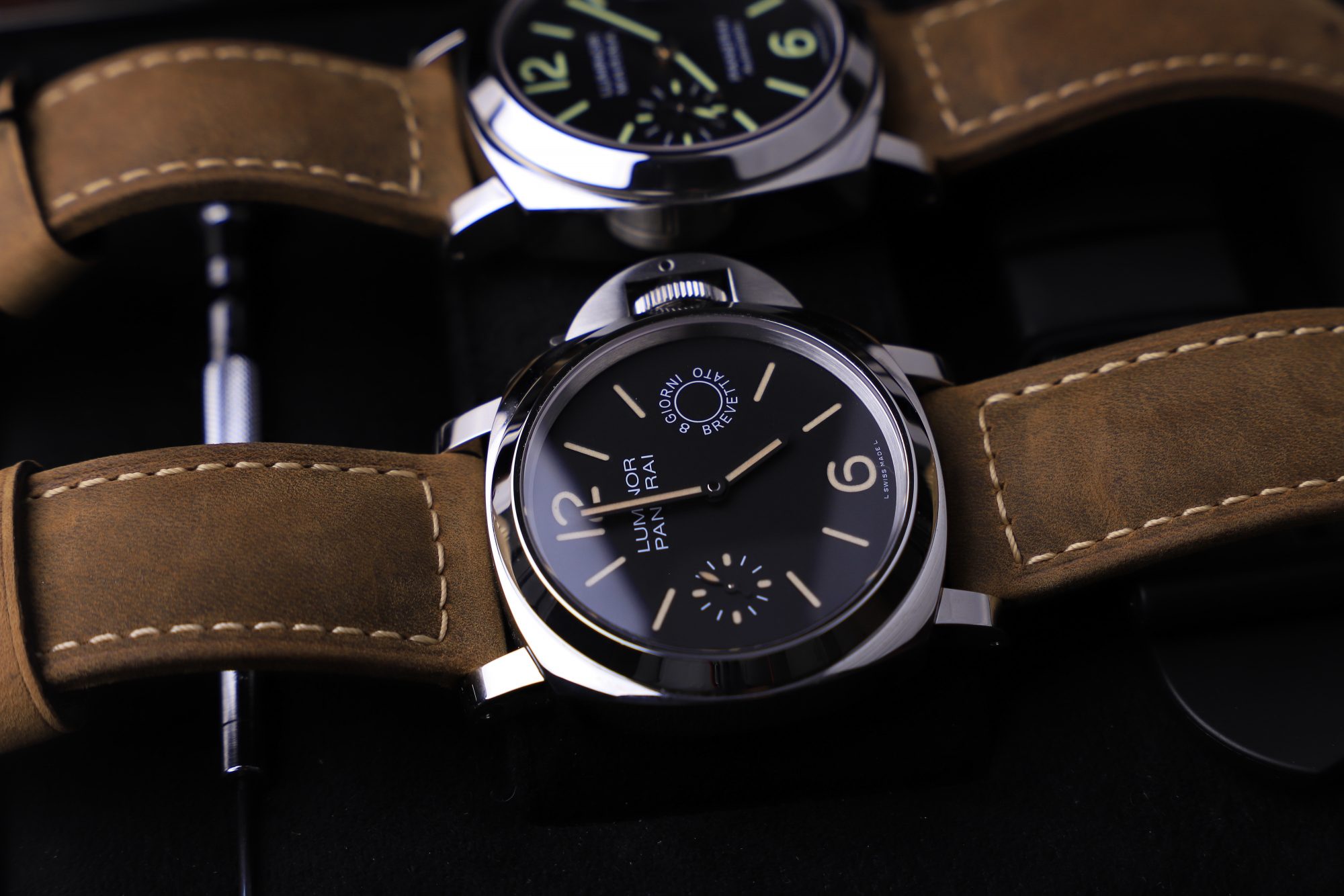 Panerai started with serial numbers in 1997 with the serial BB970001.
Panerai case numbers normally start with "OP'" and are then followed by 4 digits. The case number identifies the case used on the watch. Different Panerai models may share the same case and so have the same case number. Small changes in a case design over the years can see the case number change for its model. Since 1997, they have been ascending.
Panerai Serial Numbers by Year: Serial Letter Production Year
No letter: 1997
A: 1998
B: 1999
C: 2000
D: 2001
E: 2002
F: 2003
G: 2004
H: 2005
I: 2006
J: 2007
K: 2008
L: 2009
M: 2010
N: 2011
O: 2012
P: 2013
Q: 2014
R: 2015
S: 2016
T: 2017
Serial Number
The second number is the individual watch number that started in 1997 with BB970001, and is steadily increasing. For the year 2000, numbers of 101xxxx are not uncommon.
Production Number: Panerai serial numbers
The final letter in a Panerai serial number is the watch's number out of the total product for the year.
For example, if a Panerai has the number "150/1000, it indicates that your Panerai is number 150 out of a total production run of 1000 pieces.
These numbers are true for all Panerai watches, no matter the model or style. This can also be referred to as the edition number, even though these are technically part of your serial numbers.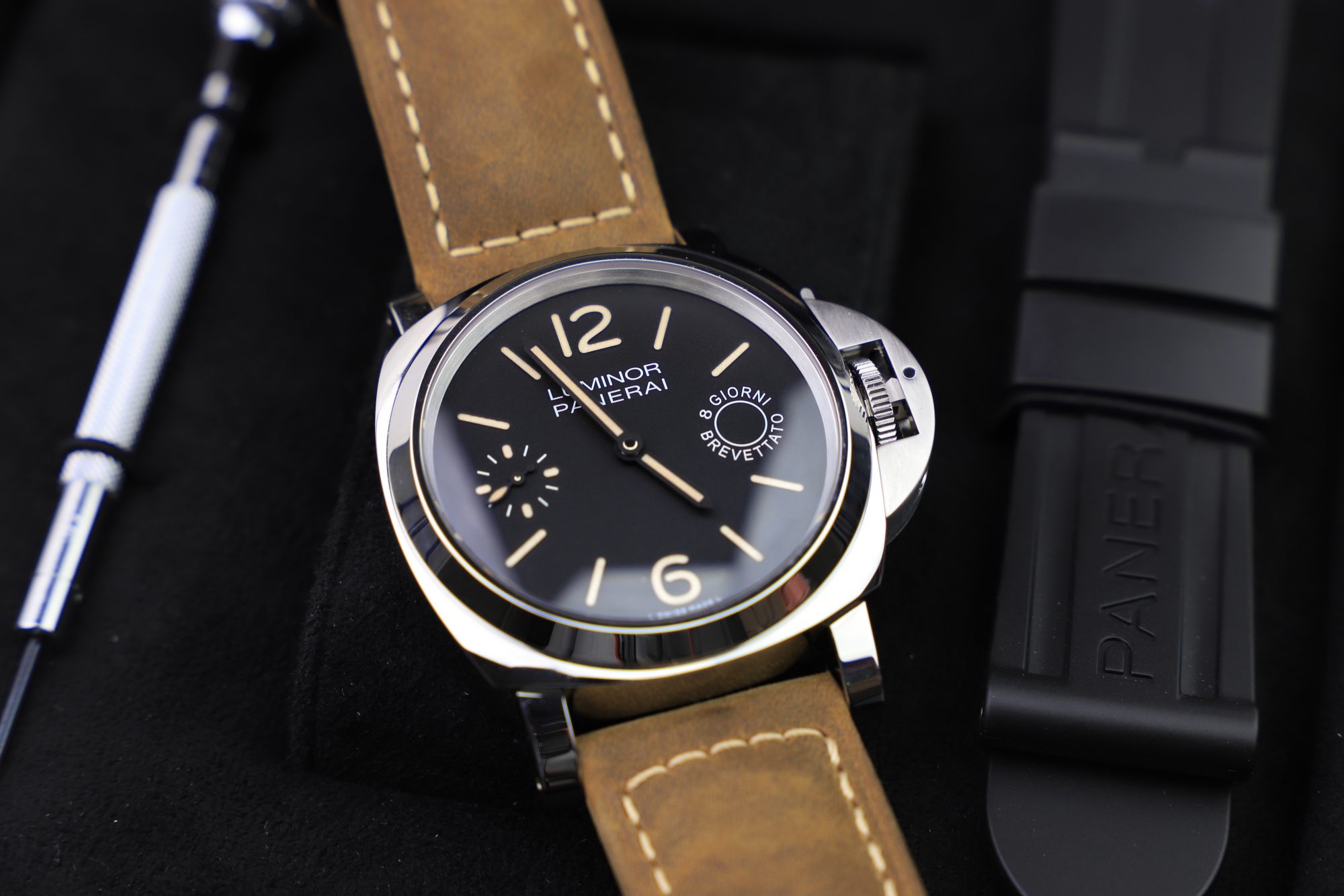 Panerai Serial number changes in 2002
In the middle of the year 2002, Some Panerai watches started appearing with serial numbers of PB50xxxx.
The serial number is equivalent to the identity card number. For each different watch, this number will be different.
Most Panerai serial numbers start with the letters 'BB' but 'PB' has also been used. The numbers following the letters increment with production. The newer the watch, the higher the number.
How to date my Panerai?
As mentioned, with the help of the serial number of your Panerai, you can date it and the year of which it was manufactured. To date your Panerai, look at the case back of your watch to identify the serial number, identify the first letter in this serial number, and then compare the letter with the list above. So if you are uncertain when your watch was made, this method can prove very helpful.
The serial numbers can also be helpful for deciding the provenance of the watch. These numbers started in 1997 and have been ascending since.
Please note that it is not uncommon that the year of your watch is different from the year it says on the warranty card as the watch can sit at an authorized retailer for a longer period of time before it is sold (and the warranty card is dated).
Do you have any additional specific questions regarding Panerai serial numbers? Consult one of our watch experts here!