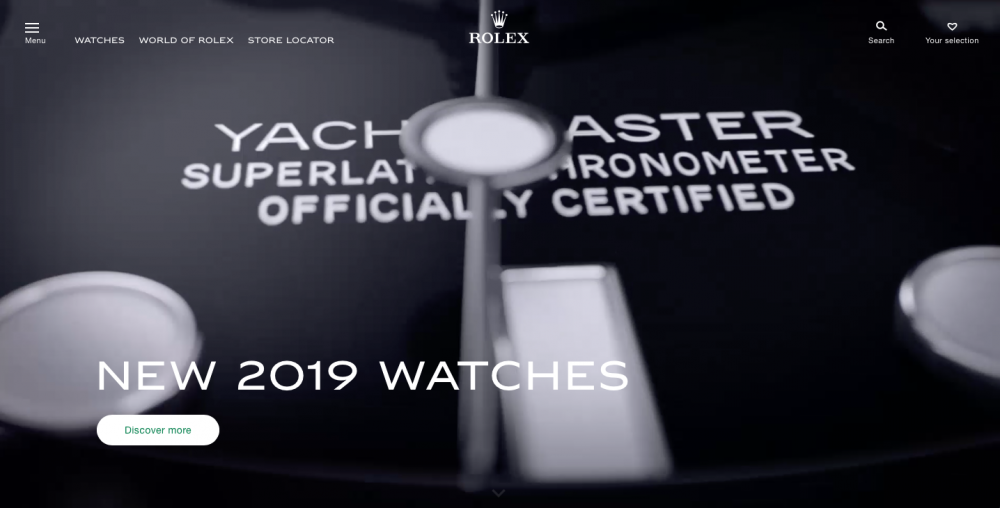 Rolex Basel  2019 Releases
Basel is the most important and most anticipated watch fair in the world. Not only is it an event that gathers thousands of watch-enthusiasts in one place, but it is also a time when some of the most famous watch brands announce their new models.
As you can expect, there is a lot of hype around the event, getting closer, as brands release teasers of what is about to come.
Arguably the most hyped brand at Basel world, the brand that receives the most attention, and the brand that most people are curious to see the novelties from is Rolex.
And what makes it even more exciting is that Rolex is very good at keeping their watches a secret, until they release them. This contributes to the anticipation of Rolex's releases.
But now, the time has finally come for Rolex Basel World 2019, and Rolex has finally announced their novelties. In this article, we share all Rolex Basel releases 2019.
Rolex Basel world watch releases 2019
At each Basel world, we can only suspect what Rolex is about to release. Unlike other brands, Rolex only release a few teasers before the event, and those teasers give us nothing more than an indication of what a new watch could potentially be.
Furthermore, before each Basel, people start making renderings of Rolex models that they wish to see, or Rolex models that there is a chance that we'll see. Of course, most of the renderings don't become a reality, however, over the years, some of the renderings have actually proven to become reality when Rolex release their new Basel novelties.
One example is the rendering of a two-tone Rolex Daytona with a ceramic bezel: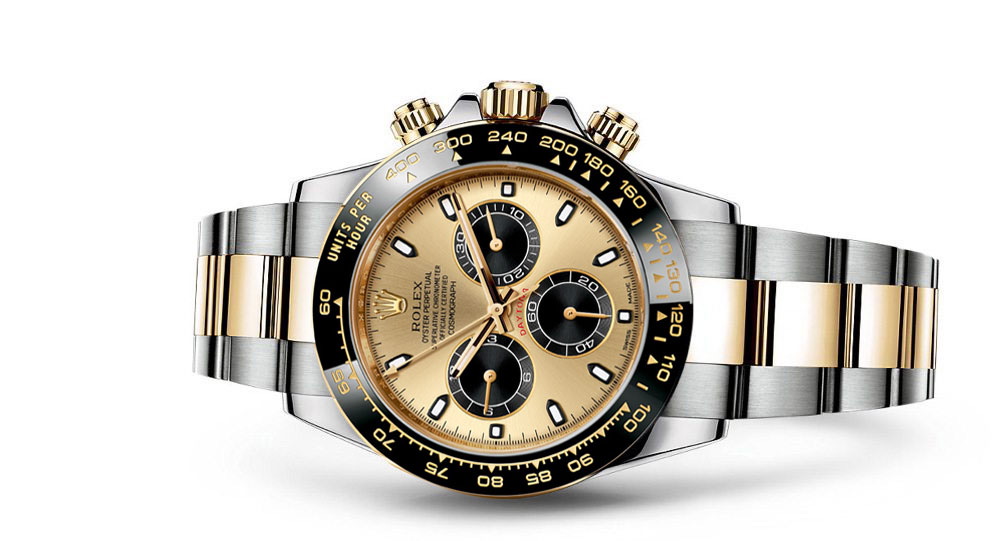 Rolex did, in fact, release the 116518LN, and while Rolex didn't release it on an Oyster bracelet, it was quite close still.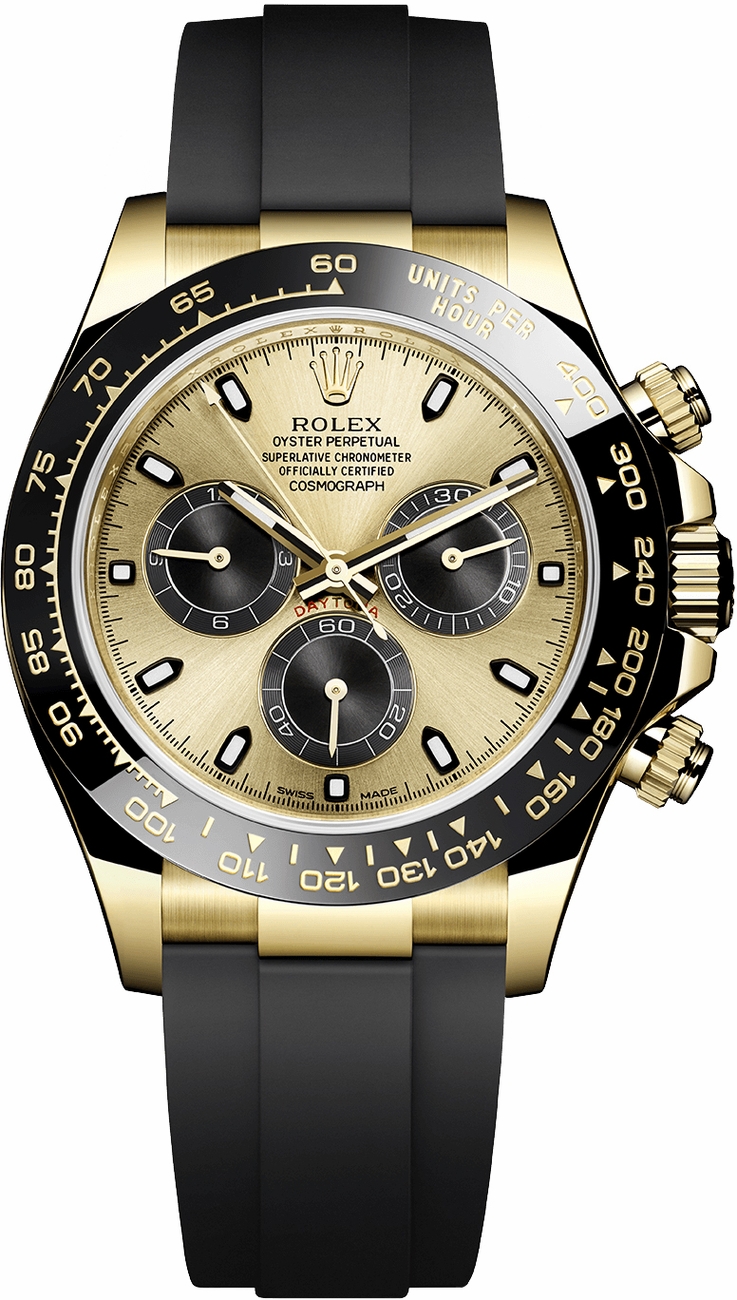 Now to the watches, we have all been waiting for! The Rolex 2019 Novelties just released at Basel world:
Rolex Novelties 2019 Basel world
Rolex Yacht-Master 226669 42mm, White gold with Oysterflex bracelet
A first for the Yacht-Master model. 42mm case. Made in 18K white gold.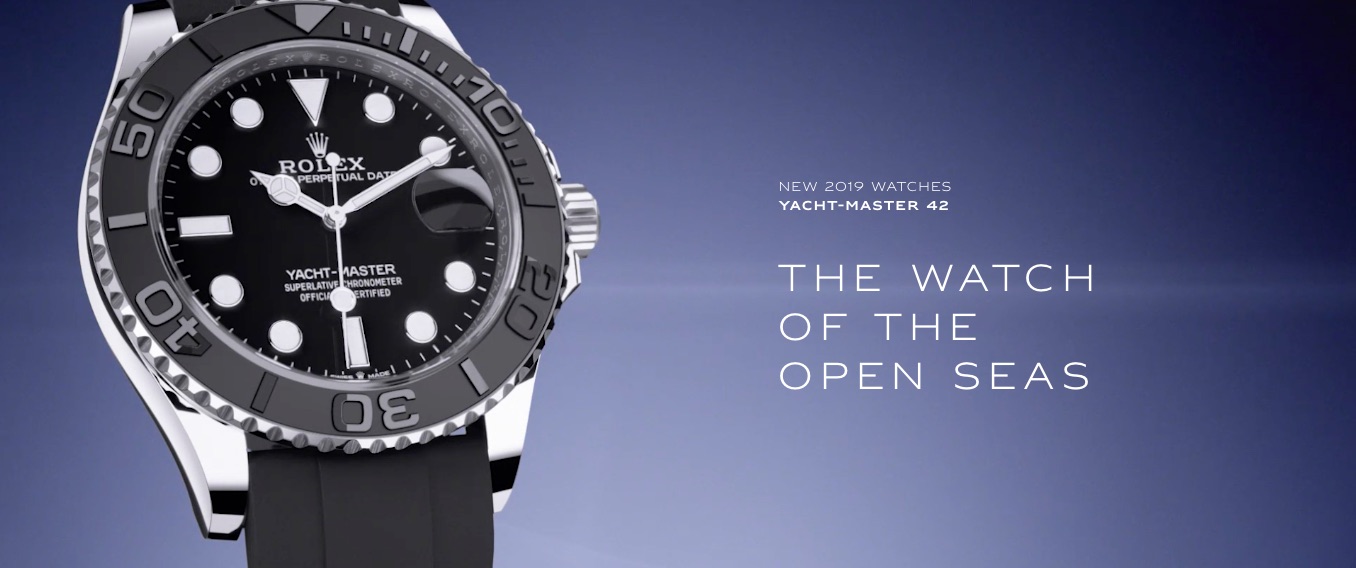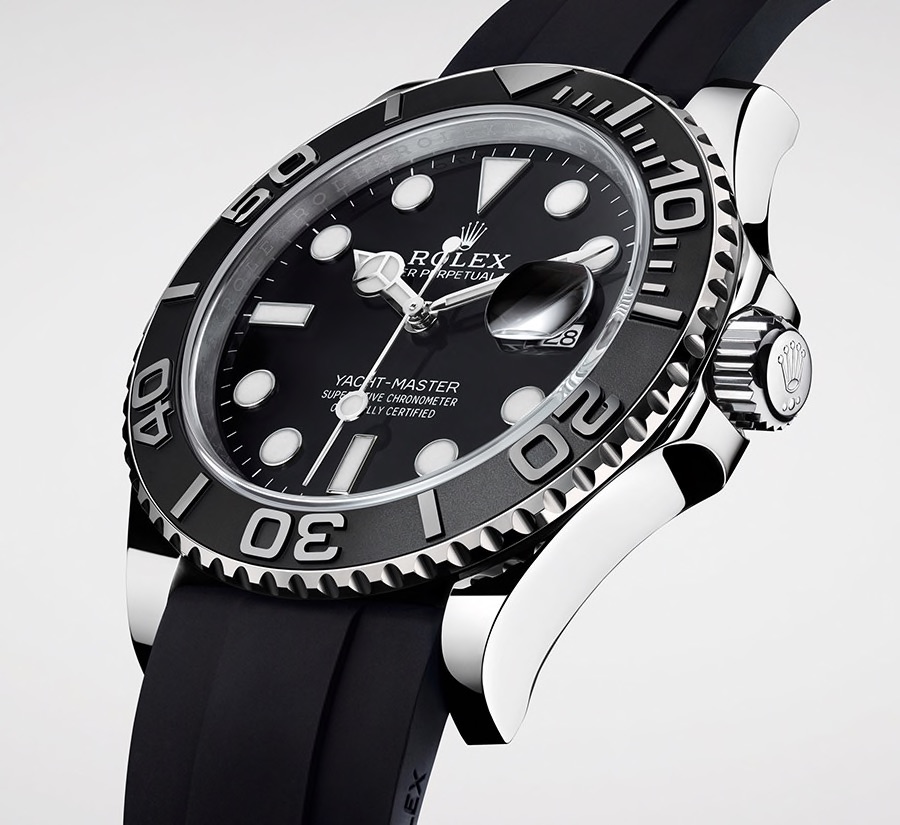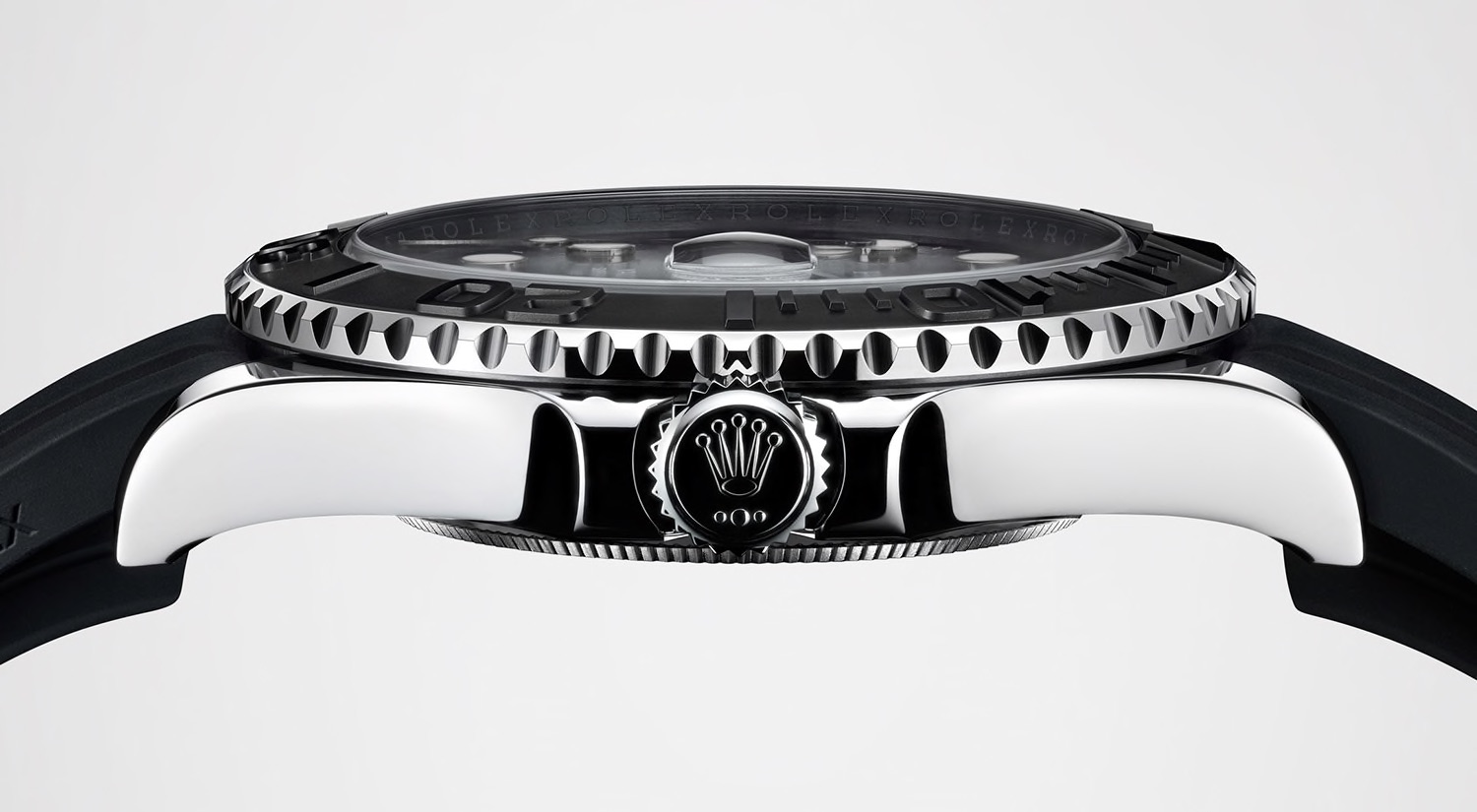 Rolex GMT Master II 126710BLNR "Batman" with Jubilee Bracelet
"Rolex is presenting a new version of the Oyster Perpetual GMT‑Master II with a bidirectional rotatable bezel and a two-colour 24-hour graduated Cerachrom insert in blue and black ceramic." Just like the Rolex GMT-Master II "Pepsi" reference 126710BLRO which was released in 2018 at Basel World, Rolex has now made the GMT with a blue and black bezel with a jubilee bracelet. As a result, the 116710BLNR with an Oyster bracelet has now become discontinued.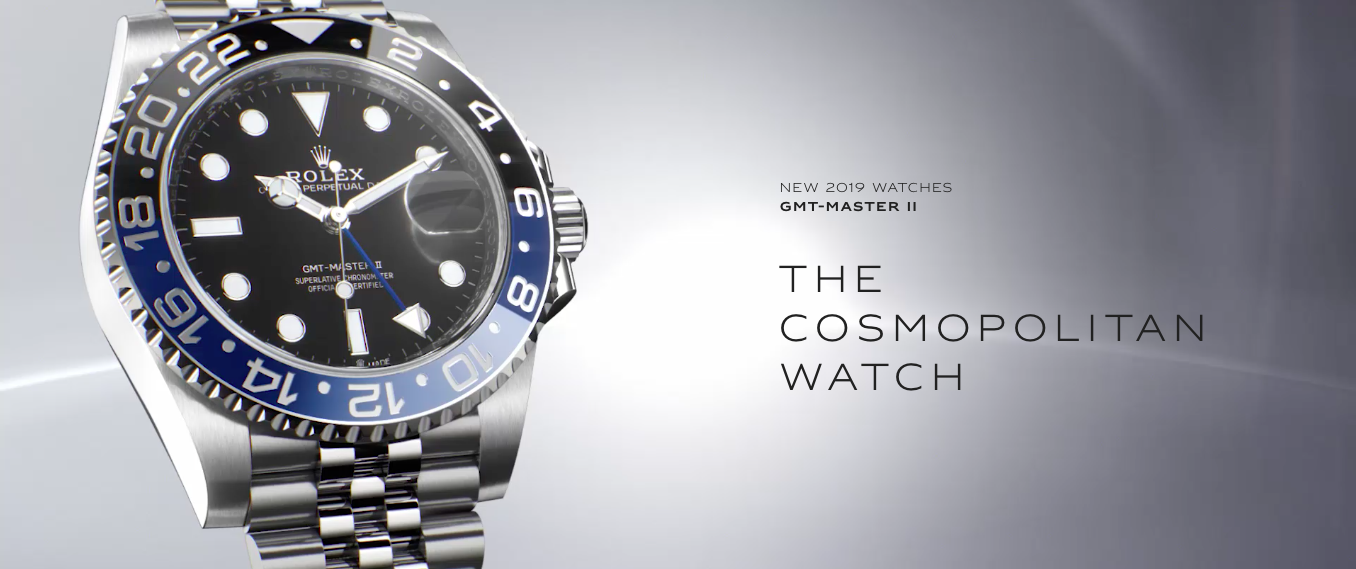 Rolex GMT Master 126719BLRO II in white gold, Meteorite Dial
Rolex has built on top of the existing white gold "Pepsi" GMT-master and added a meteorite dial to further enhance its appearance and make it more exclusive.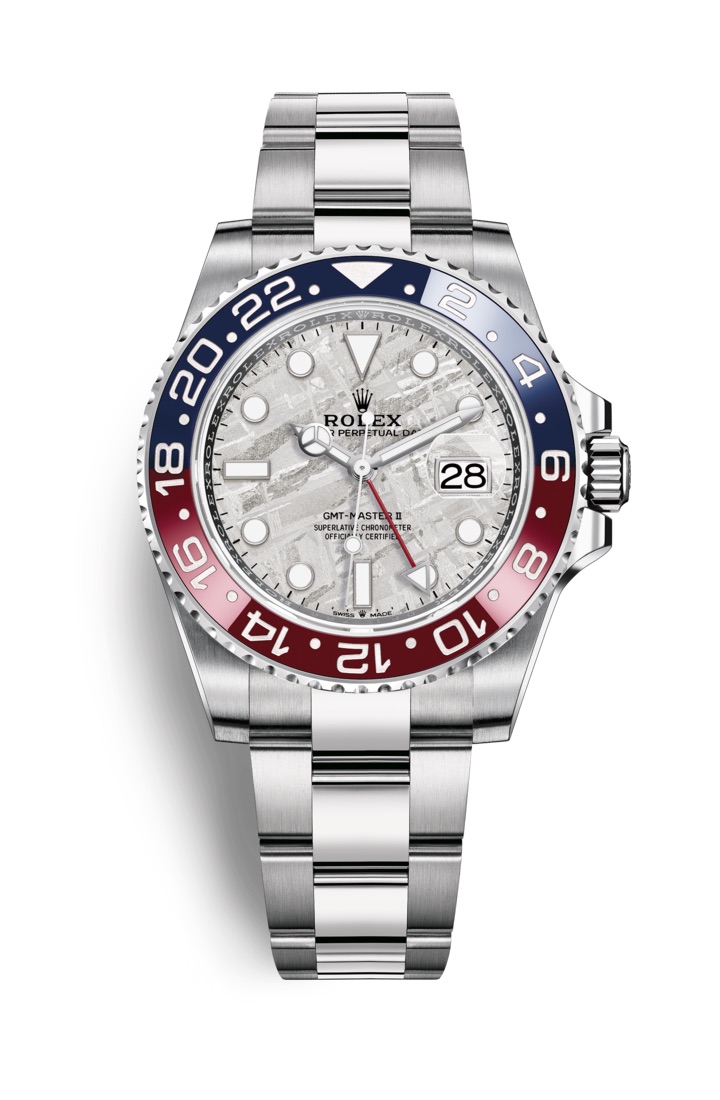 Rolex Day-Date 128238 36mm with green "fume" dial and diamonds 
"Rolex is introducing the new generation of its Oyster Perpetual Day‑Date 36, available in 18 ct yellow, white or Everose gold with distinctive new dials and gem-set bezels on some versions."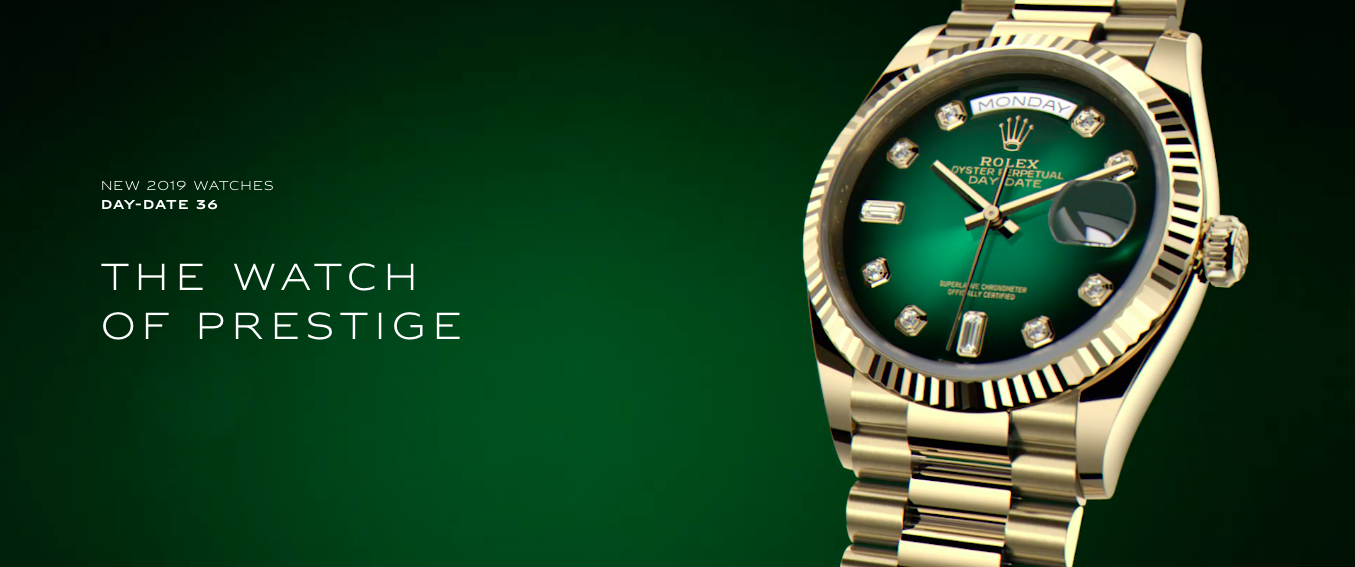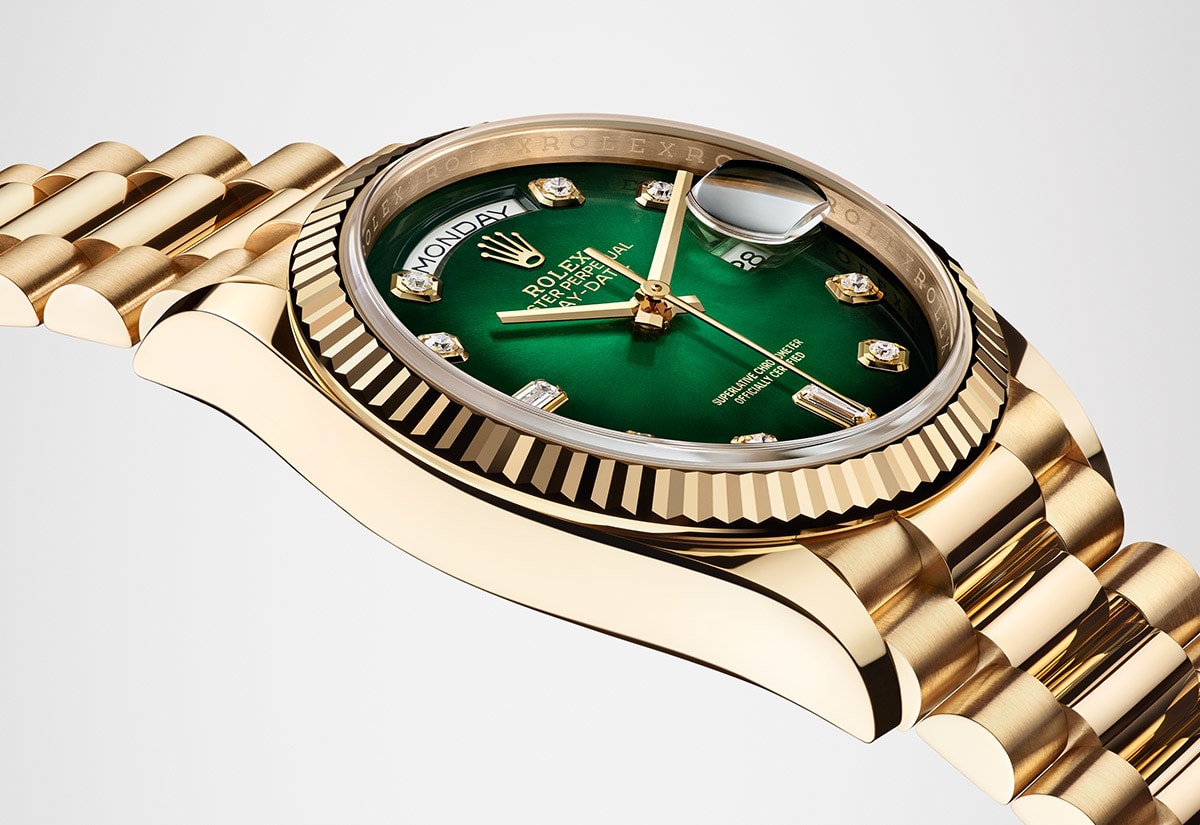 Rolex Day-Date 128348RBR 36mm yellow gold & diamonds turquoise dial
Turquoise marble dial with 18k yellow gold & President bracelet.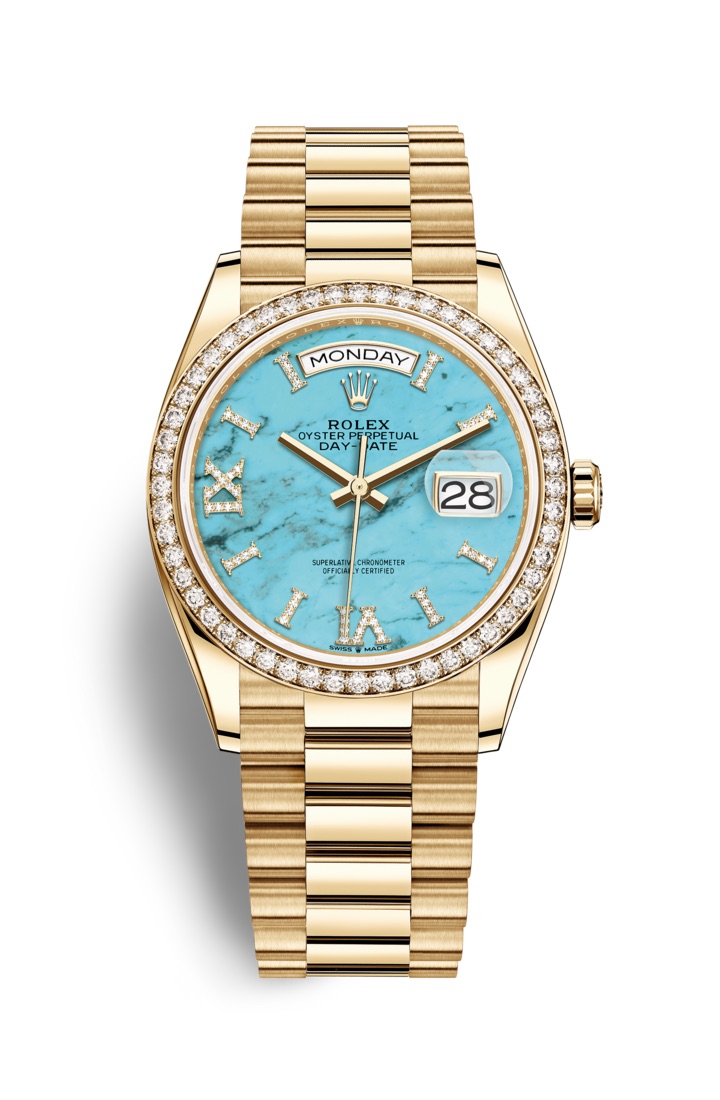 Rolex Day-Date 128239 white gold 36mm blue dial diamonds
Blue "fumé" dial with diamonds indices. Watch made in 18K white gold.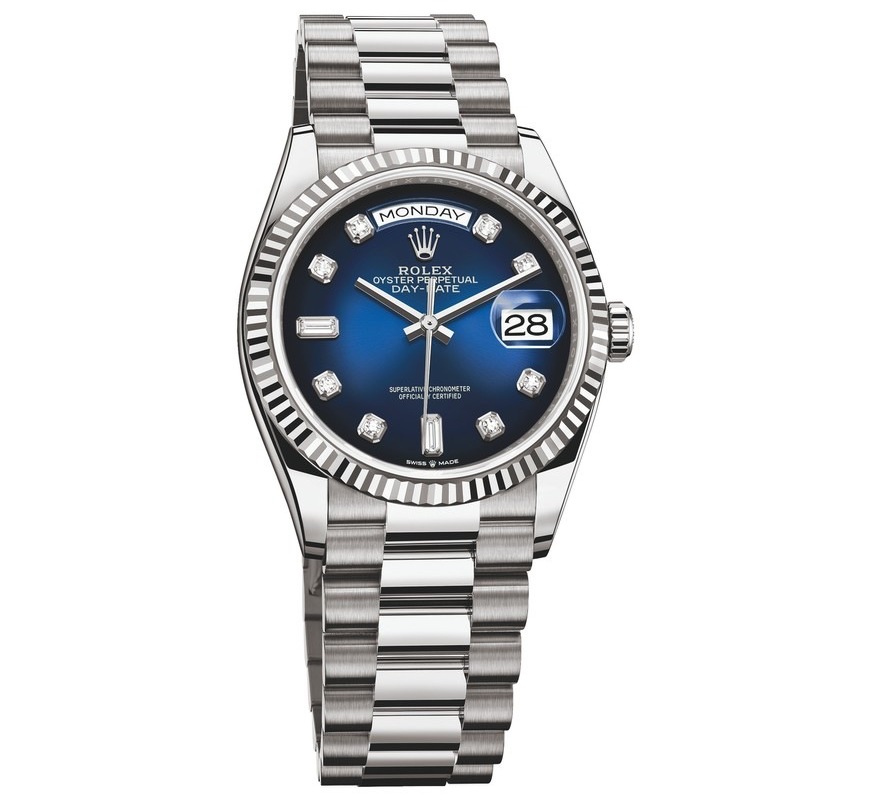 Rolex Day-Date 128349RBR white gold & diamonds pink dial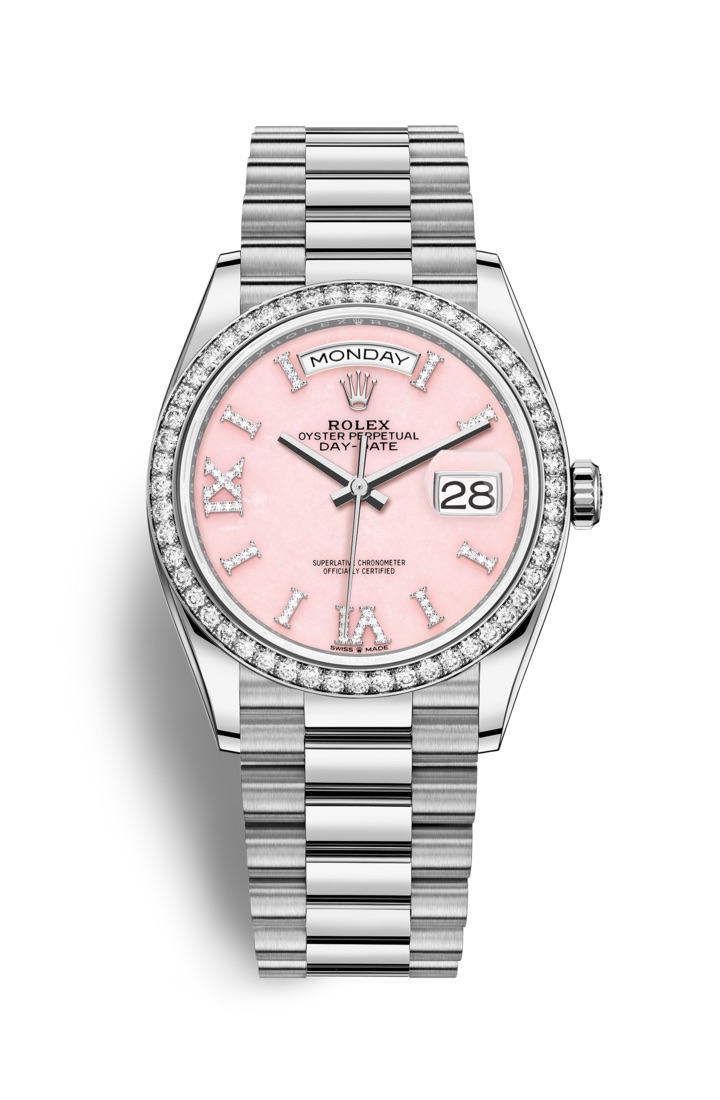 Rolex Day-Date 128235 white gold Everose gold & diamonds brown dial
Brown "fumé" dial with 18K Everose case and with diamond indices.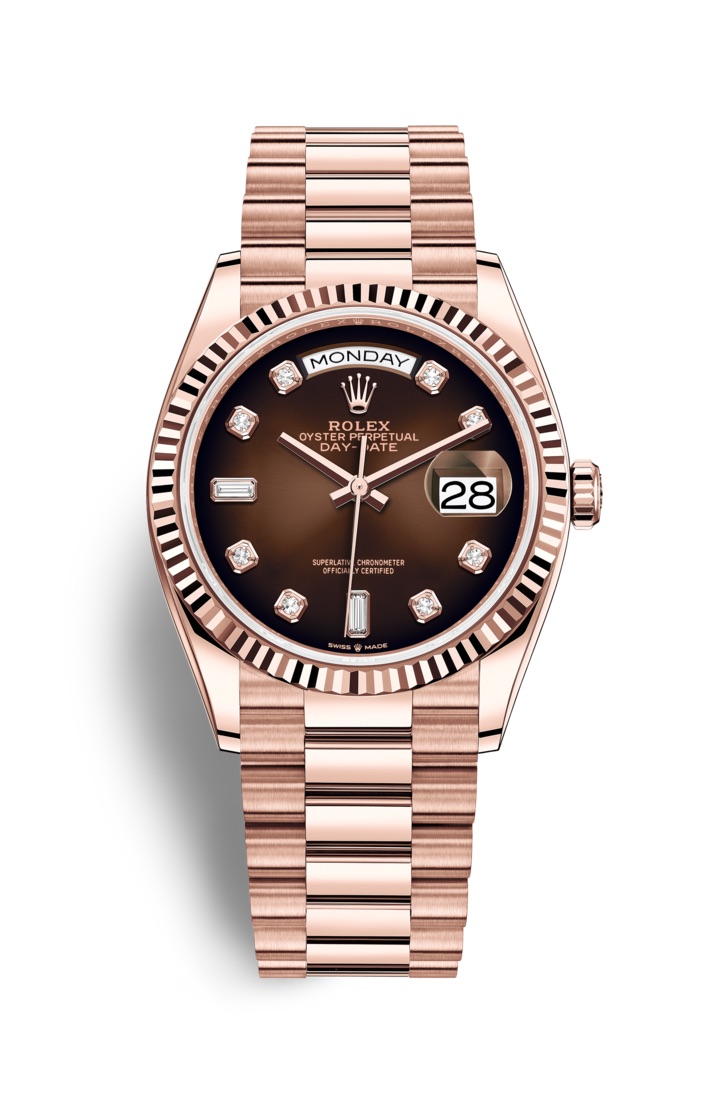 Rolex Day-Date 128345RBR white gold with diamonds and rainbow indices
Previously, this model was only available in white gold or yellow gold. Now also available in 18K Everose gold. Full diamond dial with "rainbow" indices and 18K Everose gold case and bracelet.
Rolex Sea-Dweller 126603 in Two-Tone
"Rolex is introducing an Oyster Perpetual Sea‑Dweller in a yellow Rolesor version, combining Oystersteel and 18 ct yellow gold. This new watch brings 18 ct yellow gold to the Sea‑Dweller range for the first time." Rolex has built on the existing 42mm Sea-Dweller and made it in two-tone steel and yellow gold. The Sea-Dweller print has also been made in yellow gold color.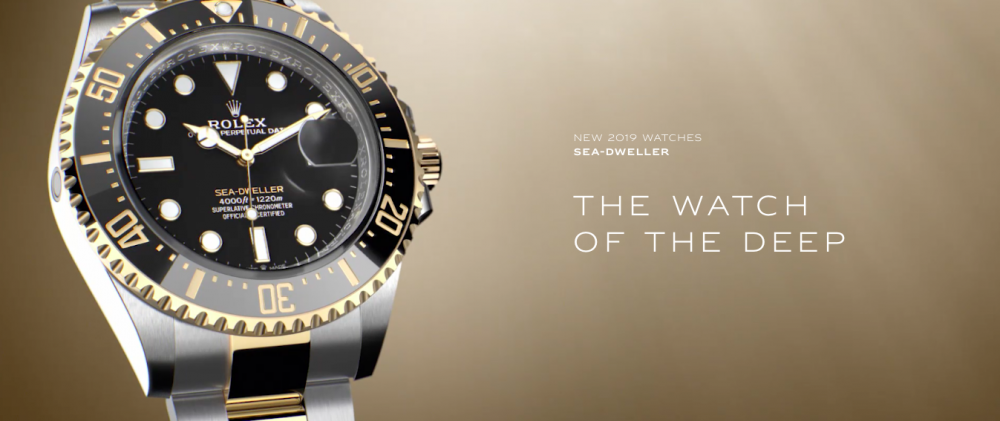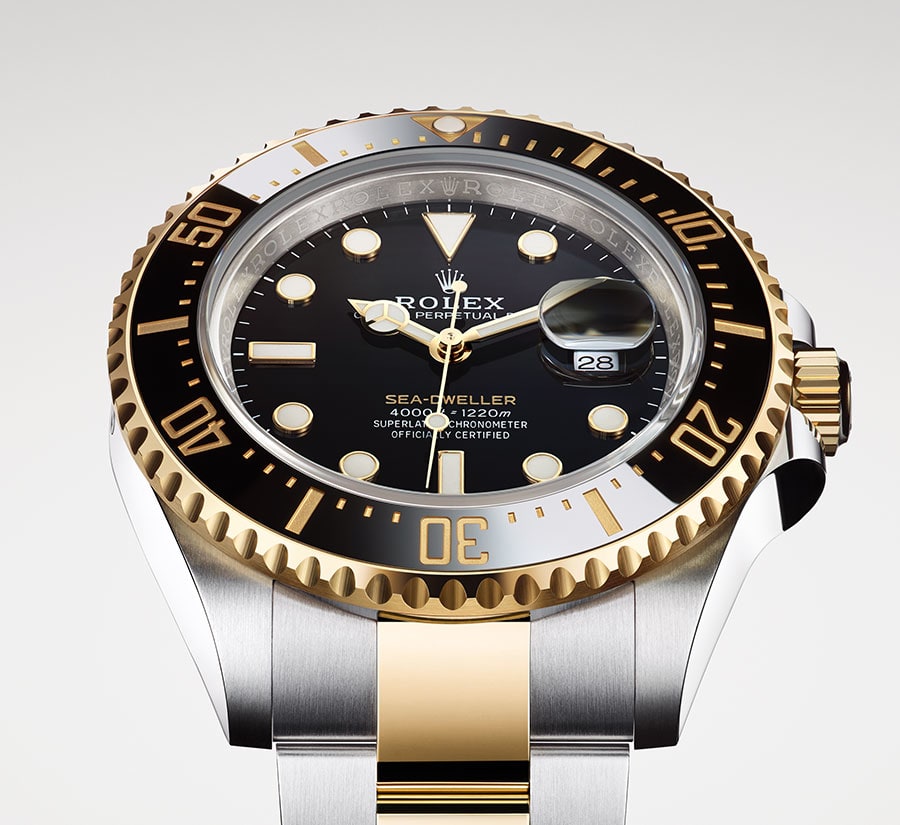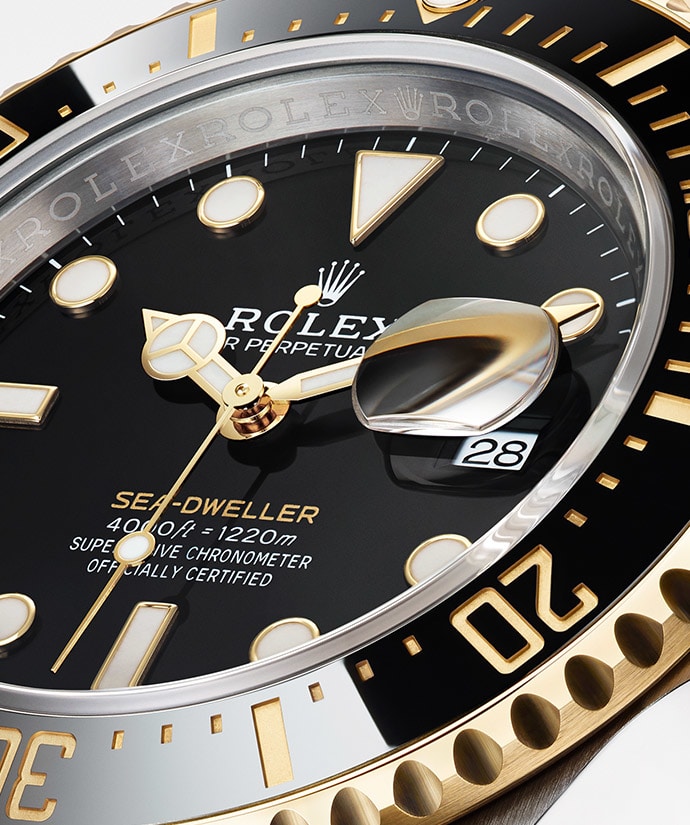 Rolex Datejust 126234 36mm with updated caliber 3235
"Rolex is introducing two new variants of the Oyster Perpetual Datejust 36 – both white Rolesor versions (combining Oystersteel and 18 ct white gold)." All 36mm Rolex Datejust models released at Basel 2019 are equipped with the new and updated caliber 3235.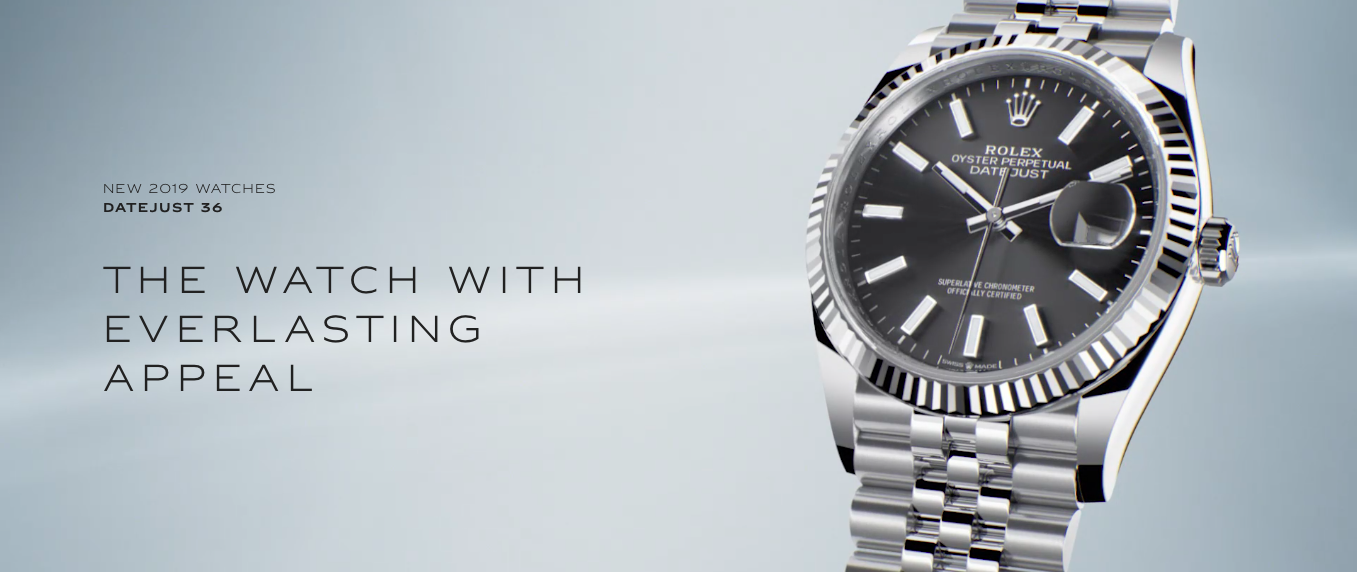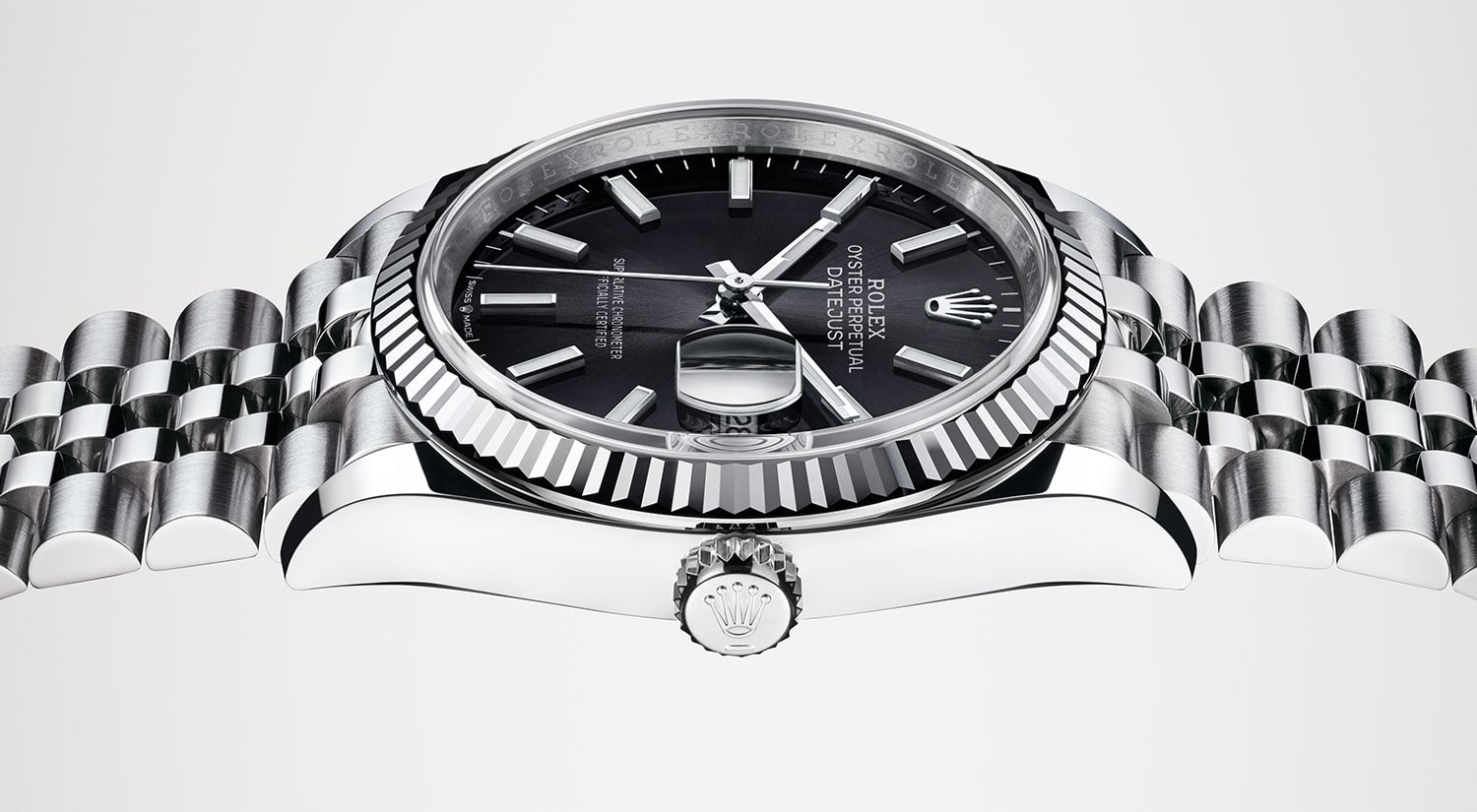 Rolex Datejust 126200 36mm Oystersteel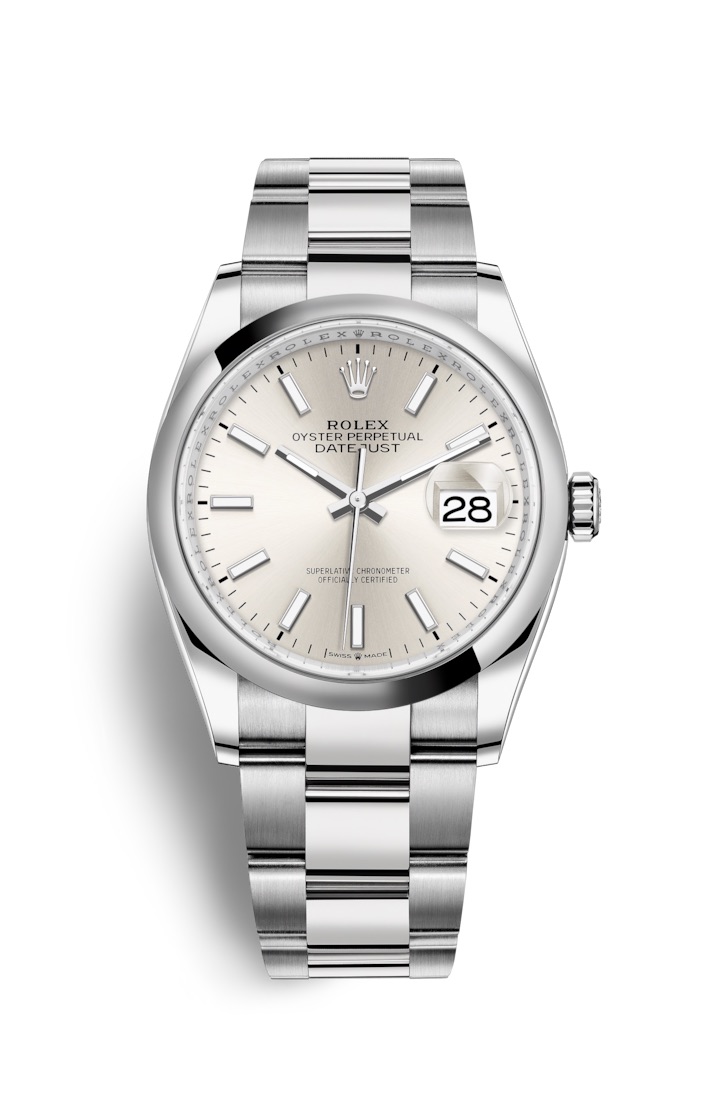 Rolex Datejust 126284RBR 36mm white Rolesor purple dial jubilee bracelet
Rolex Datejust 126284RBR 36mm mother of pearl & diamonds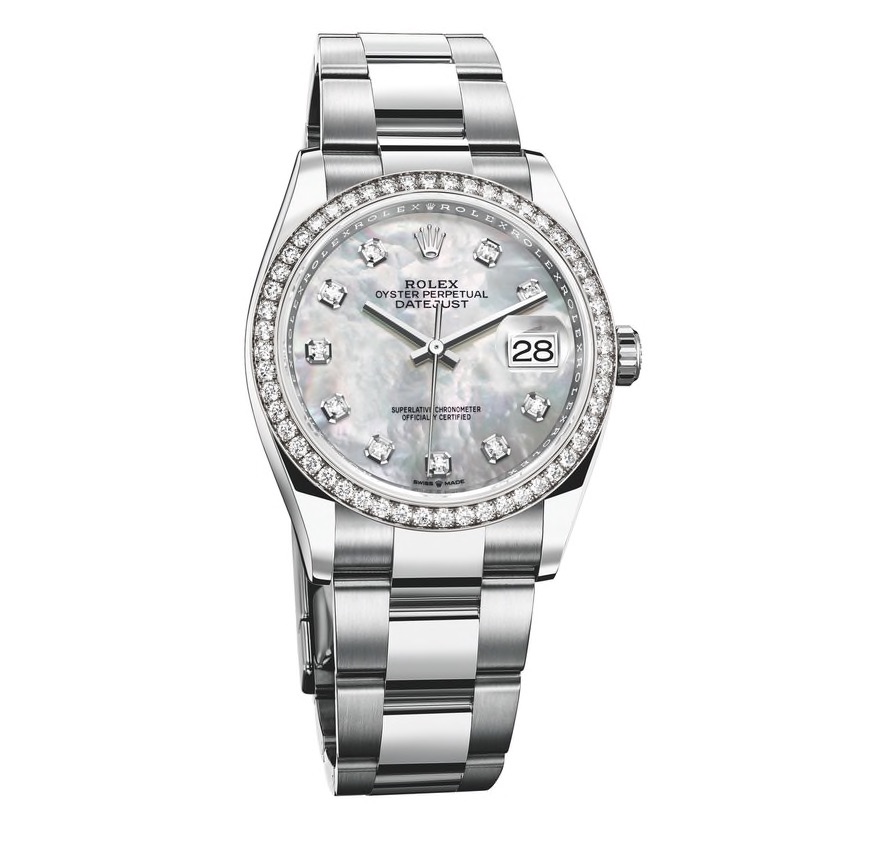 Rolex Datejust 278271 31mm Everose Rolesor roman indices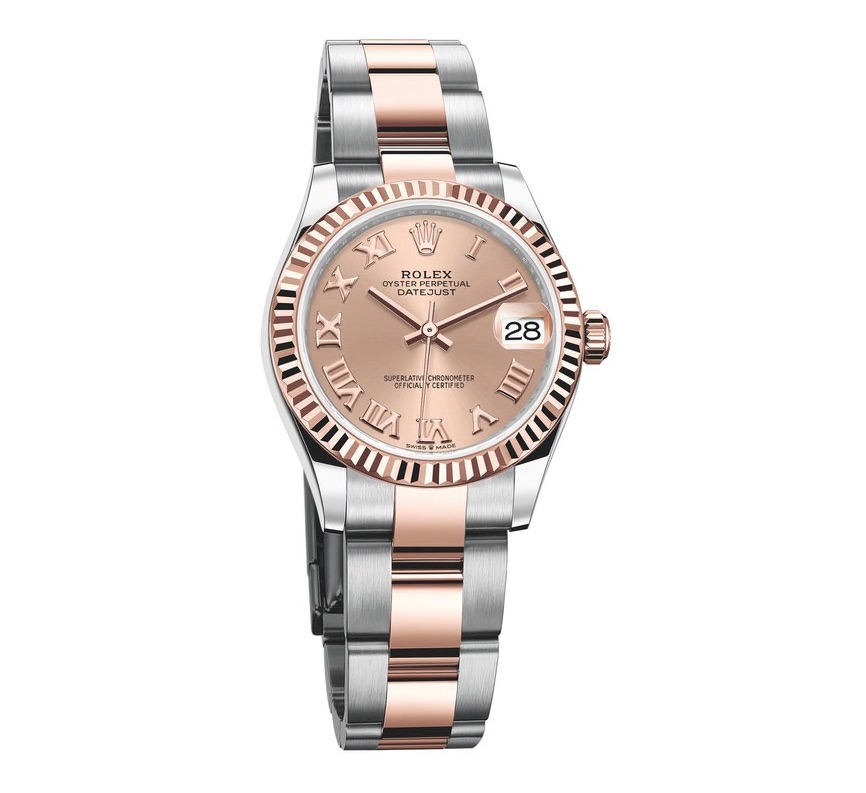 Rolex Datejust 278341RBR 31mm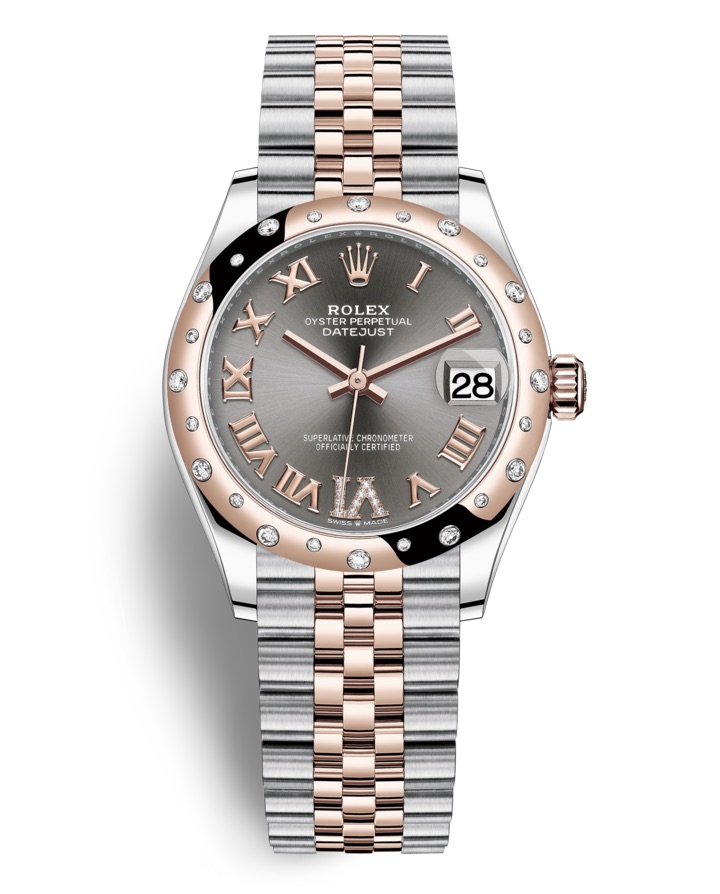 Rolex Datejust 278343RBR 31mm Yellow Rolesor
Rolex Datejust 278381RBR Yellow Rolesor with diamonds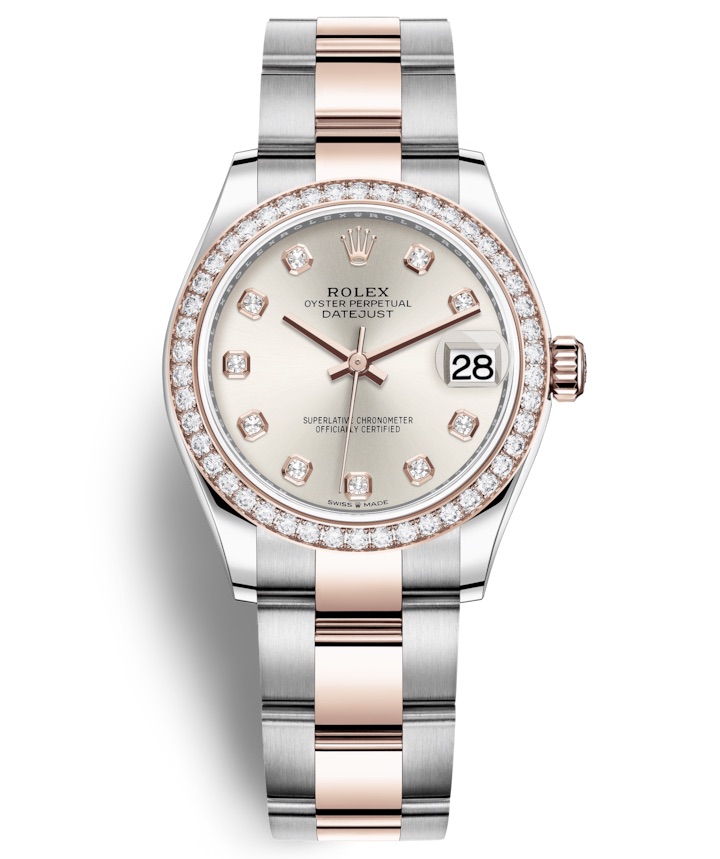 Rolex Datejust 278383RBR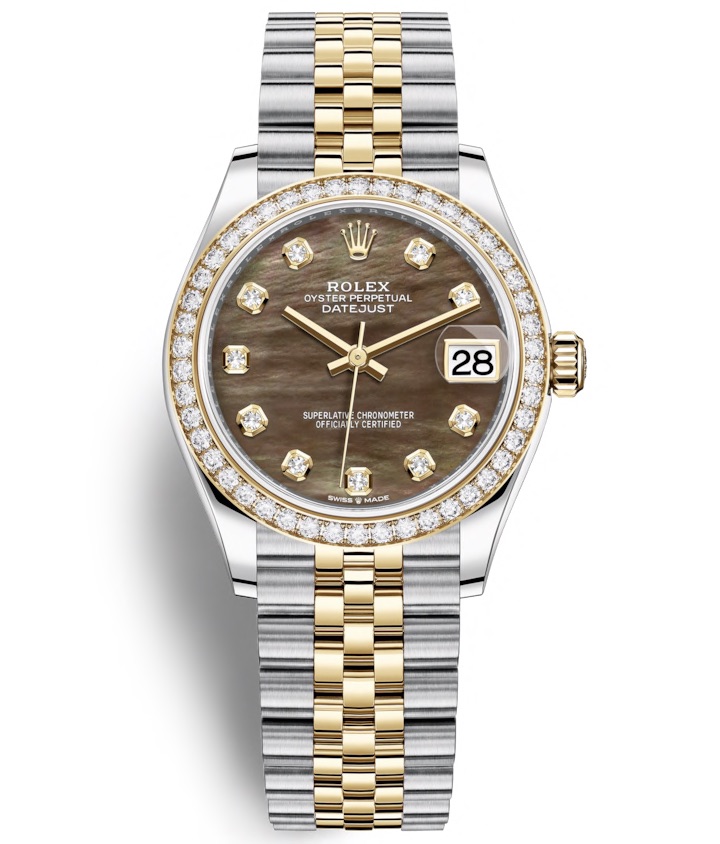 Rolex Datejust 278273 31mm with updated caliber 2236 Yellow Rolesor
"Rolex is introducing two new variants of the Oyster Perpetual Datejust 31 – one in a yellow Rolesor version (combining Oystersteel and 18 ct yellow gold), and the other in an Everose Rolesor version (combining Oystersteel and 18 ct Everose gold)."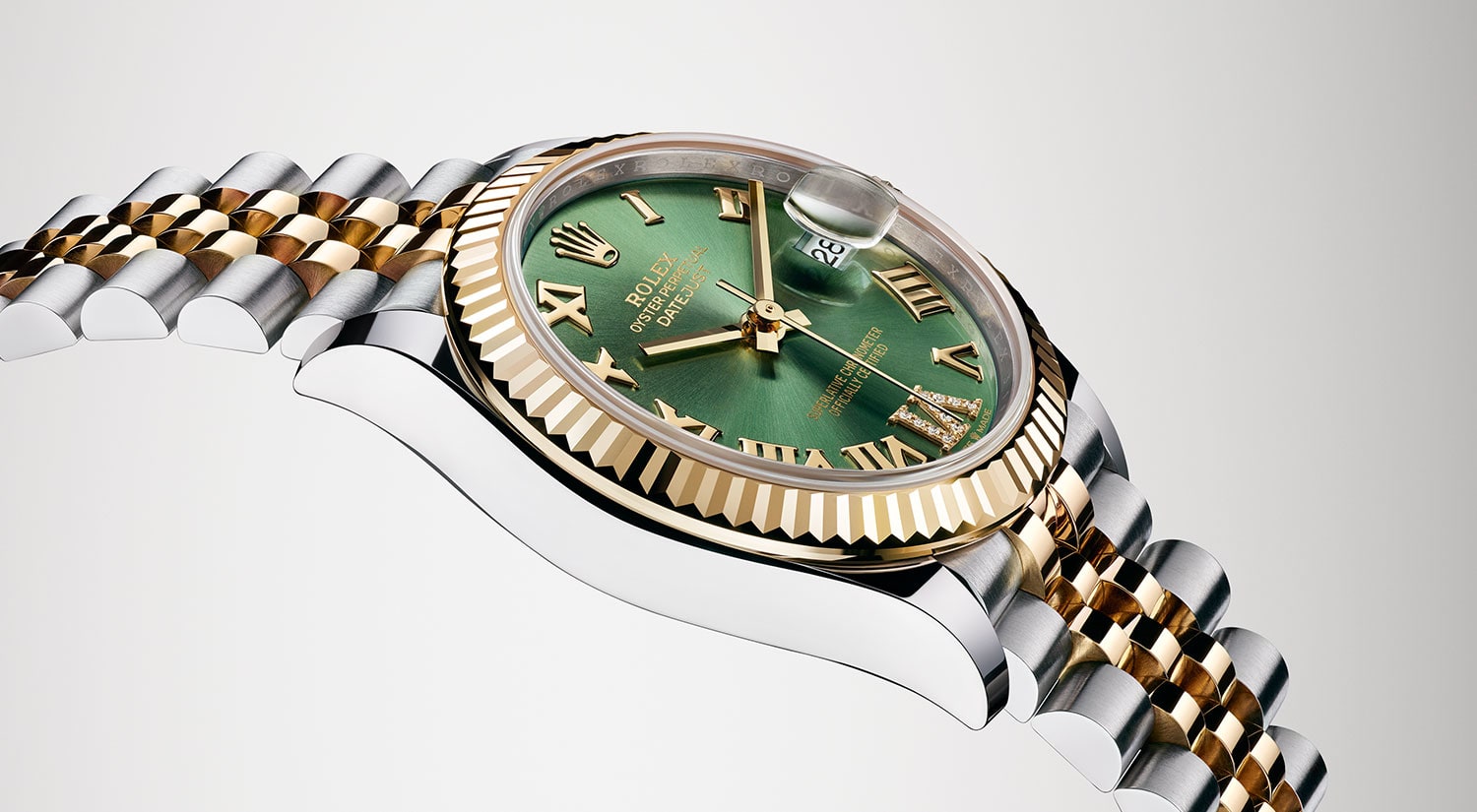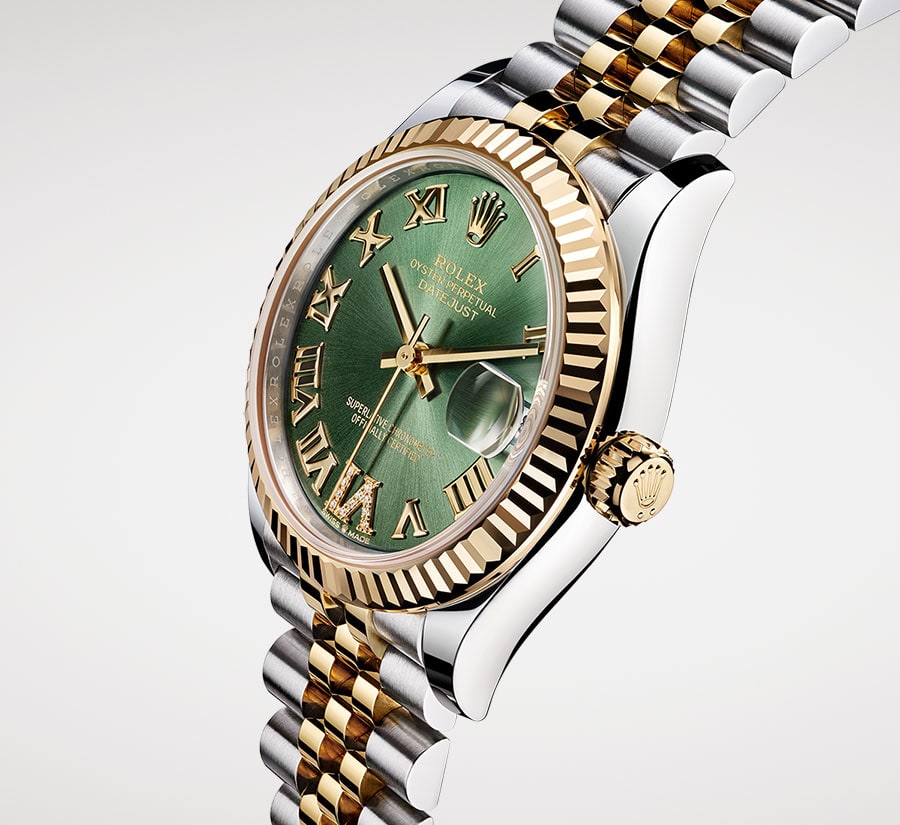 Rolex Cosmograph Daytona yellow gold Oysterflex with diamond dial & Baguette bezel
New Rolex Daytona Basel 2019 yellow gold case, equipped with en Oysterflex bracelet and diamond dial and indices creating a unique shape.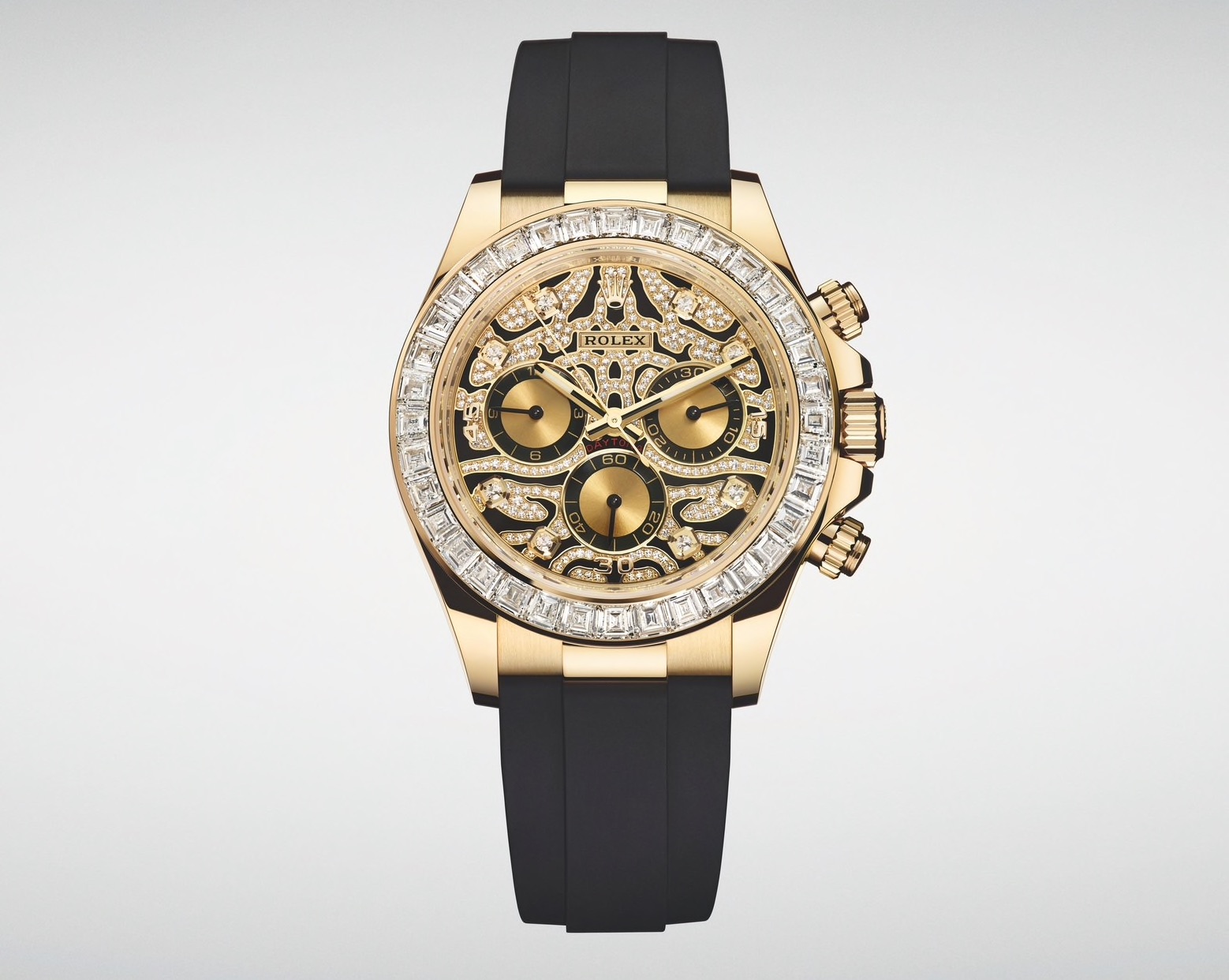 New dial option for Rolex Daytona 116515ln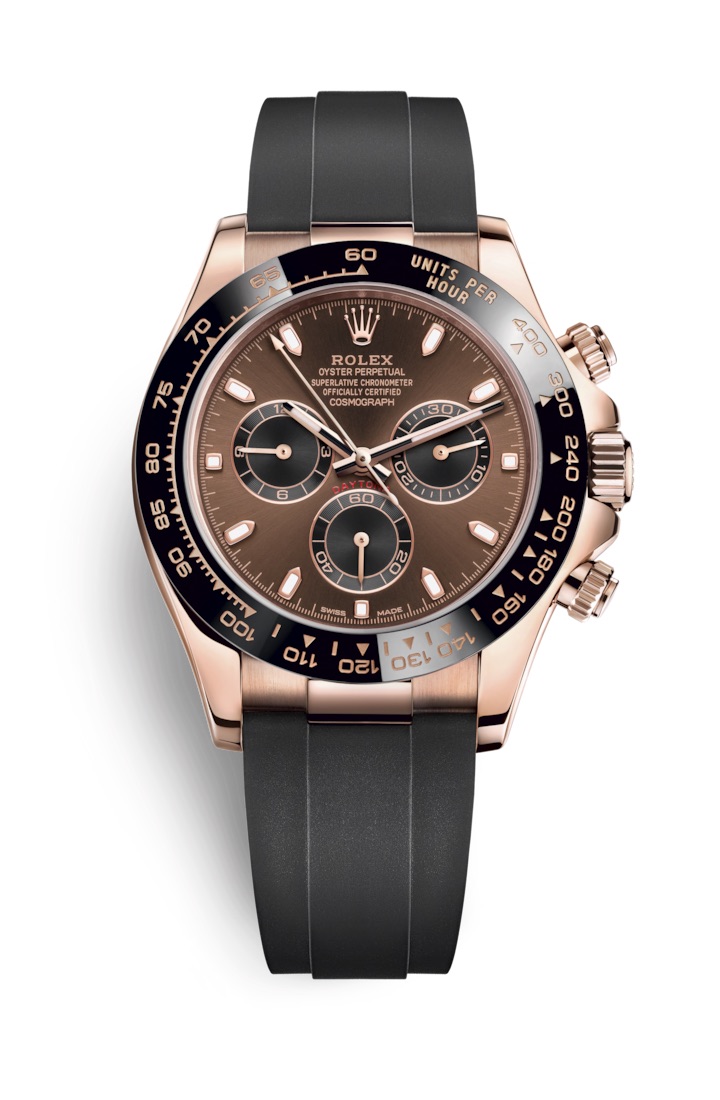 New Dial option for Rolex Daytona 116505

Rolex Datejust 36mm new movement
Last year, Rolex updated the movement for all 41mm Datejust watches. Rolex changed from the caliber 3135 to the 3235, and on this year's Basel world, it was the 36mm Datejust's turn. All 36mm Datejust models now come with the 3235 movement, and as a result, all 36mm Rolex have gotten a new reference number. Instead of beginning with "11", the reference numbers now start with "12", to show that it is equipped with the second-generation movement.
Discontinued Rolex Models Basel 2019
Like every year, Rolex has discontinued some models at Basel 2019, many times in favor of new variants and new models.
These are the watches that Rolex has become discontinued at Basel world 2019:
Rolex GMT Master II 116710LN 
Rolex GMT Master II 116710BLNR with oyster bracelet
Rolex GMT-Master II 116713LN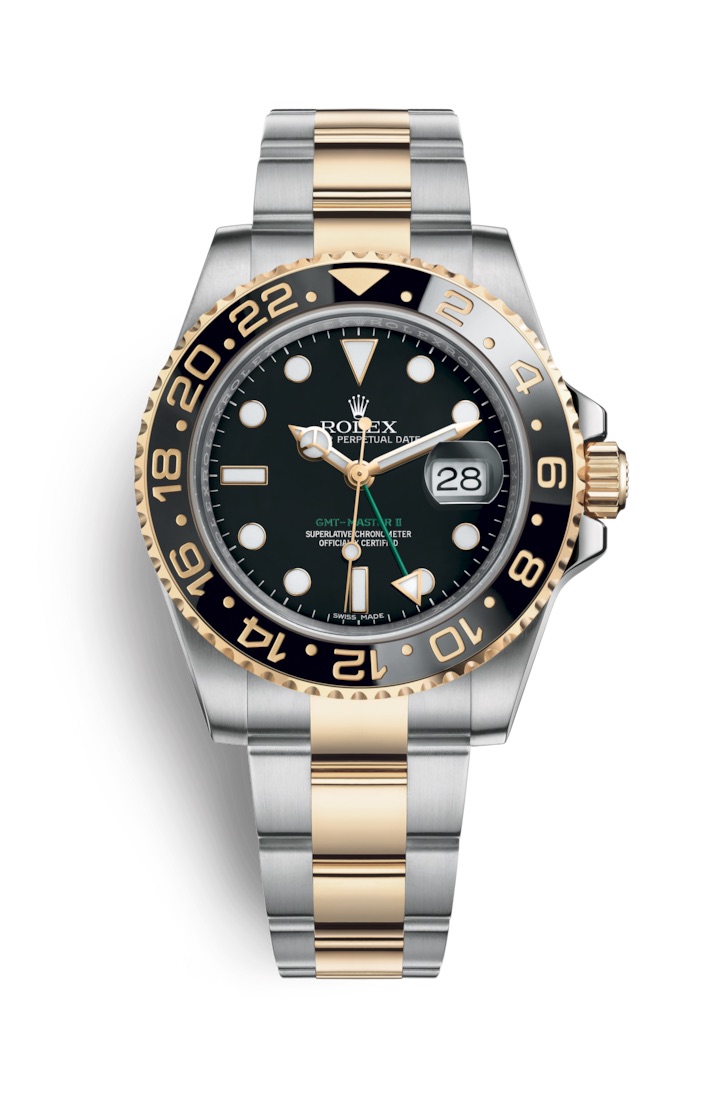 Rolex GMT-Master II 116718LN
Rolex GMT-Master II 116718LN
Rolex Yacht-Master 116622
This model is still in Rolex's collection, but it received a new, updated movement, moving from the caliber 3135 to the caliber 3235.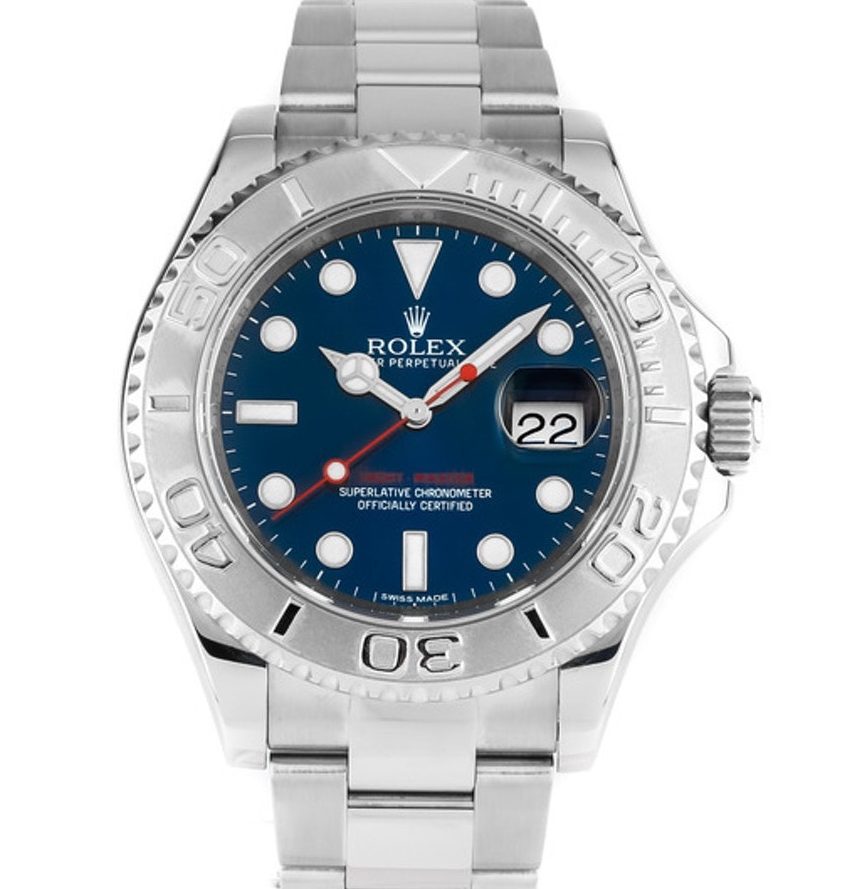 Follow the news about Rolex 2019 Basel releases at the Rolex press room:
https://pressroom.rolex.com/en.html
Note
The Rolex Basel world 2019 novelties have just been released, and therefore, the information about them is limited. The article will continuously be updated with new photos and information as more information is shared about these 2019 Rolex novelties.
All photos are ©Alain Costa & Rolex SA.