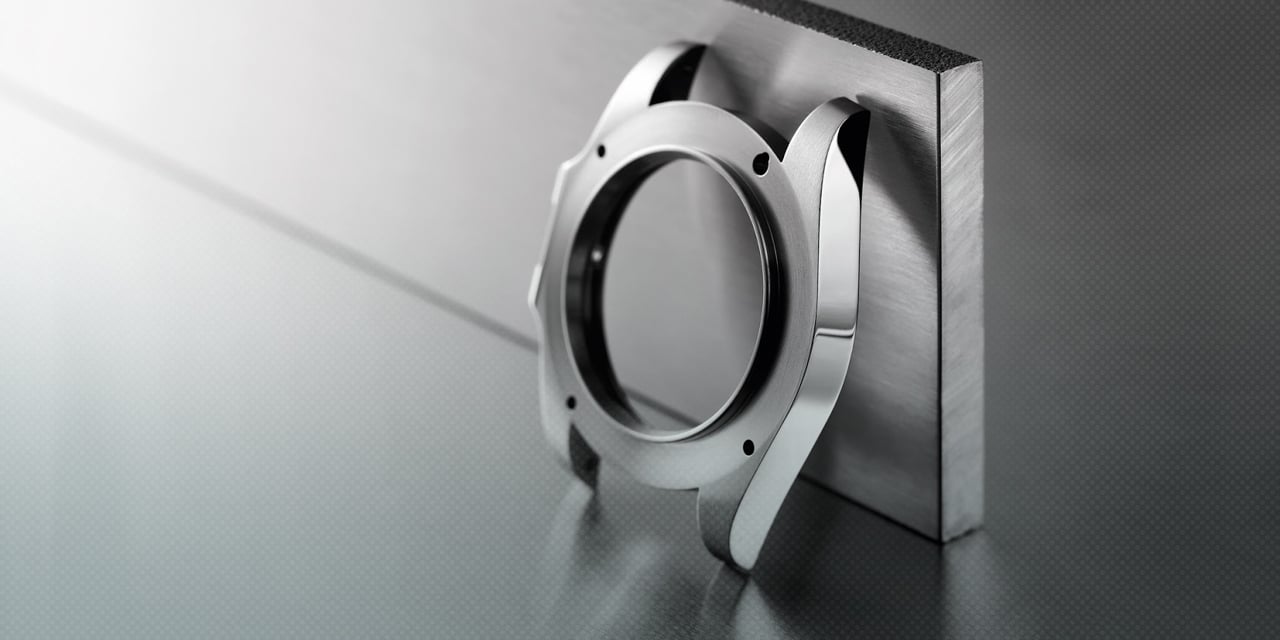 What is Rolex Oystersteel? Complete Guide
Most watches are today manufactured in stainless steel. It is the go-to material for most manufacturers for several reasons. Steel is cheap, it is easy to work with, and it is strong and durable.
Every day, your watch comes in contact with sweat and moisture from your wrist, and occasionally perhaps also water if you go swimming with it. If you look at some older Rolex watches, a common issue with these is that the steel has started to corrode on the inside of the case on certain parts.
Now, stainless steel is used by most watch manufacturers as it has great corrosion resistance, but the issue is that over time, as seen on some old Rolex watches, including many other brands, is that they can start to corrode.
The most common stainless steel used in the watch industry is graded 316L steel. This is the type of steel that almost all watchmakers use, but not Rolex. At least not anymore.
What is Rolex Oystersteel?
Here's the deal: Rolex, for most of its production time, has used the standard 316L stainless steel for its watches.
But then, Rolex started noticing that the steel could corrode and tarnish, which is something that they tried to find a solution to. Have in mind that Rolex makes its products to be "perpetual", and rust and corrosion will certainly not help that.
To give you an idea of what these can look like, here are some Rolex watches with corrosion/rust: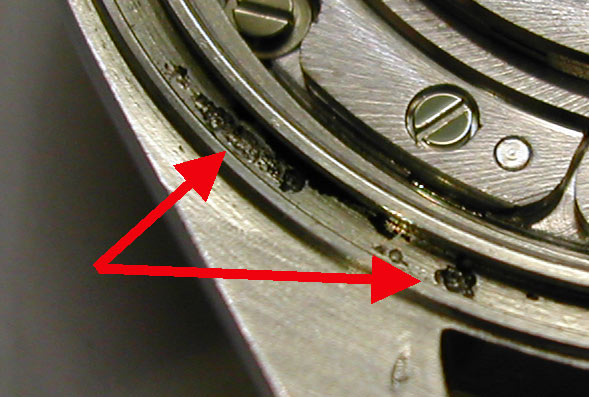 Photo: http://nickhacko.blogspot.com
What is interesting about the Datejust with corrosion above is that it has never been exposed to saltwater and only been worn occasionally.
But, rust and corrosion are fairly common with watches that are 20+ years old. And it is generally the middle case that is affected the most.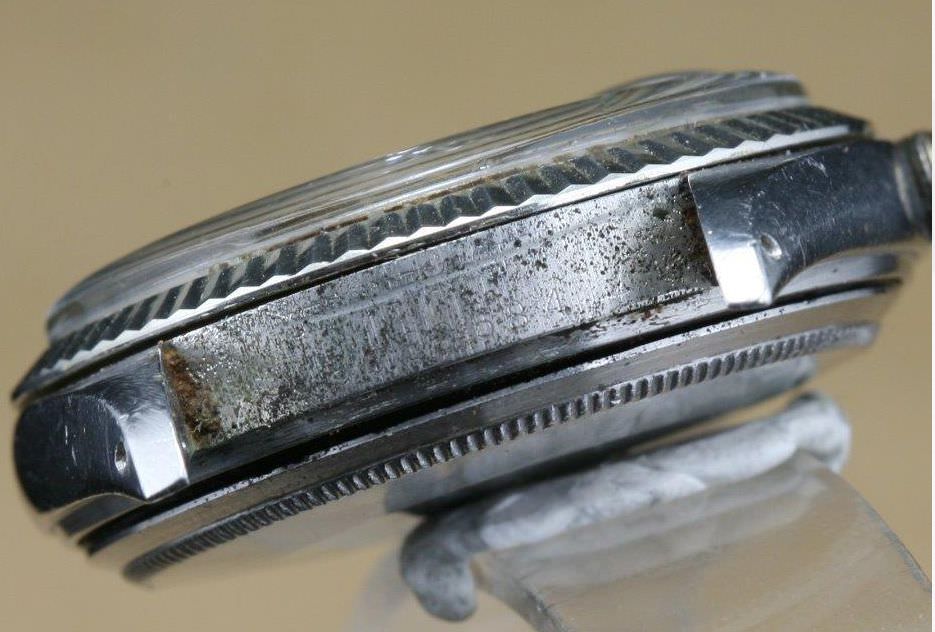 Photo: https://www.rolexforums.com/showthread.php?t=569414
Now, with the above in mind, Rolex, which is a very proud company, when it started realizing this could potentially happen to their cases over time, they quickly took action.
Today, Rolex doesn't use 316L stainless steel, but instead 914L steel. Rolex started using the 914L steel in 1985 and has since then solely used this steel for its cases.
The first watch to be made in that steel was the Sea-Dweller. Rolex then became the first wristwatch manufacturer to use the special steel on a large scale in their timepieces.
This, of course, makes sense considering that the Sea-Dweller is Rolex's line of ultra-professional diving watches, which means that many of them will be in contact with a lot of corroding salt-water during their lifetime. Perhaps not anymore, since most Rolex wearers don't even come close to the water with their watch. But back then, they were used as tool watches to a large extent. Plus, corrosion can happen to regular stainless steel even without direct contact with saltwater. As demonstrated in the image above.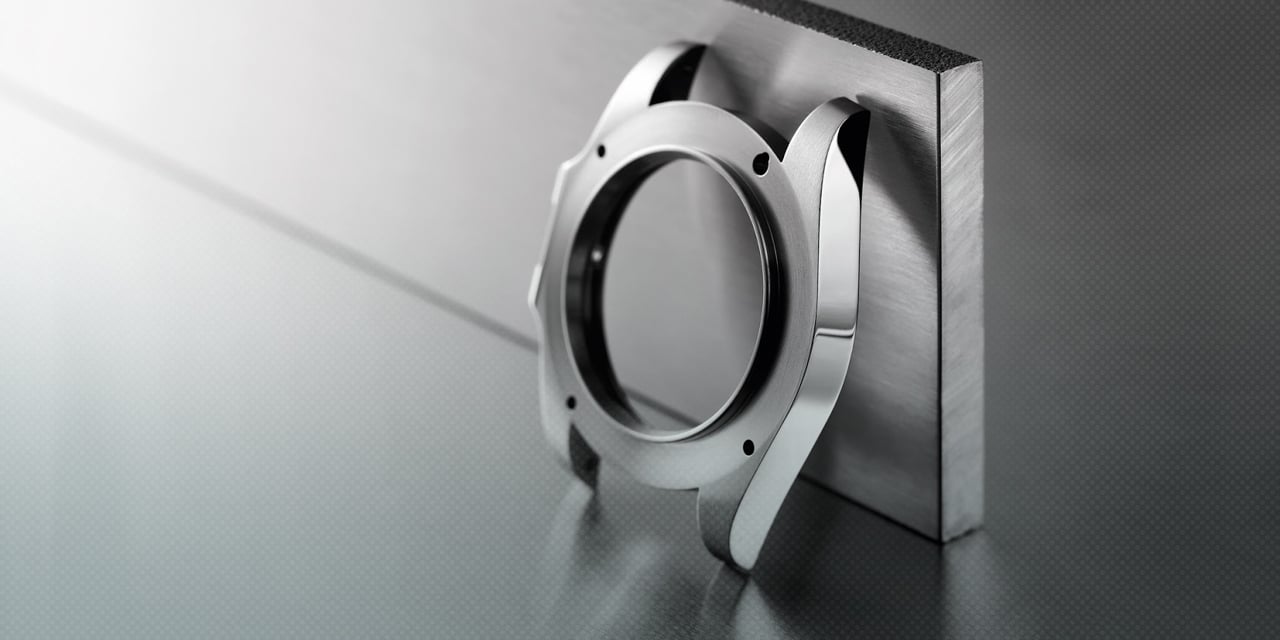 And considering how proud Rolex is, a corroding and rusting case is something Rolex just isn't proud of.
So, the Sea-Dweller used the 914L steel, whilst the rest of their steel watches still used the industry-standard 316L. But over time, Rolex started seeing with their own eyes what could happen to the 316L steel cases. As a result, in 2003, they shifted all of their steel watches to 904L. One of the reasons why almost no other watch manufacturer uses this steel is the fact that 904L steel is tougher and much harder to craft. This change in steel thus meant that Rolex had to change all the equipment used for their steel watches.
Did Rolex invent Oystersteel?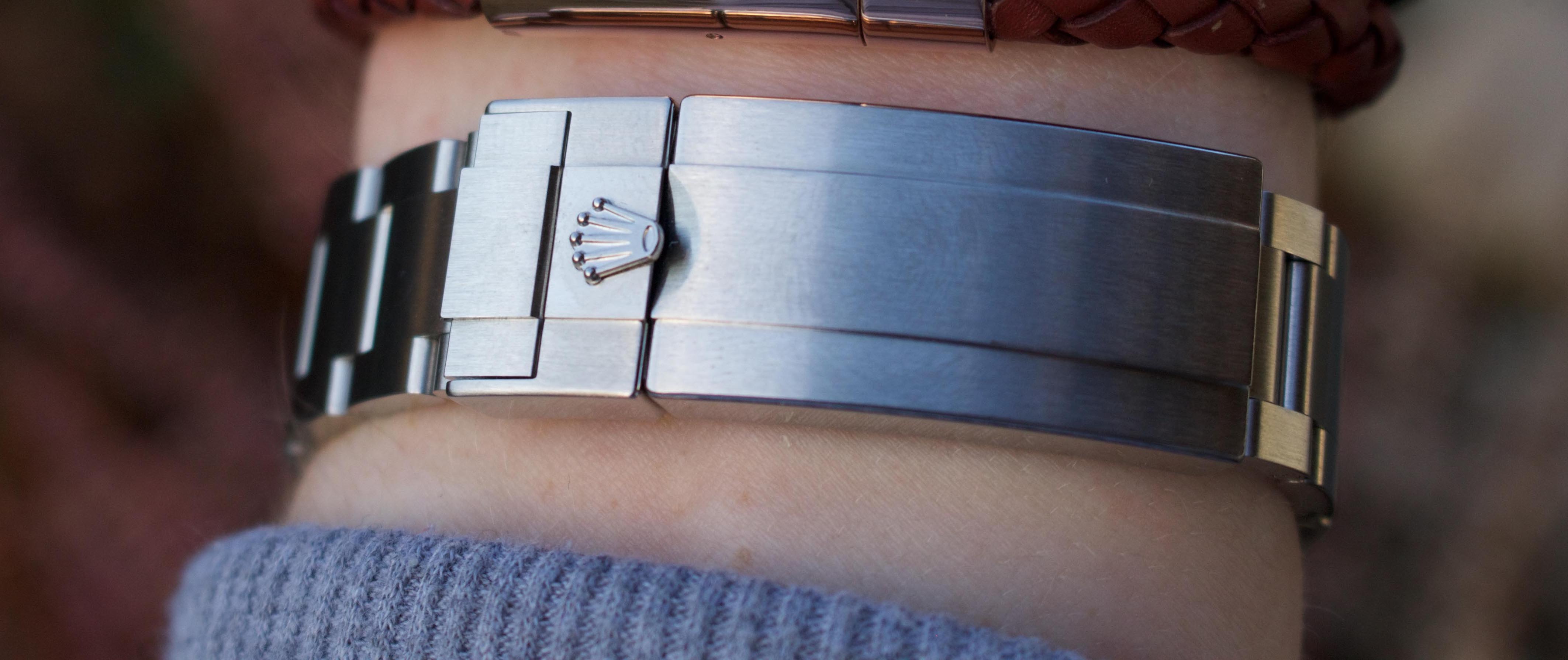 This is a really interesting part. Being Rolex, you have probably seen that they have given names to a lot of their elements and materials, such as Everose, Rolesor, and so on.
The name "Oysersteel" started being used by Rolex at Baselworld in 2018 when Rolex introduced its new generation/line of GMT-Master II watches. Previously, they used the correct term 904L stainless steel, but now this term has been replaced by Oystersteel. This is just Rolex's own name for 904L stainless steel, in order to differentiate itself from any competitors and to give the perception that they do things differently. But make no mistake, because they do. Rolex's own names give the perception that there's something absolutely special about Rolex's materials, and a lot of the time, there are subtle differences and changes – but not always. Giving the materials their own patented names only help Rolex come off as more exclusive as other manufacturers cannot use the same term.
Oystersteel also has other benefits than only being corrosion-resistant. 904L is a low-carbon, high-alloy stainless steel, with additives of copper, chromium, nickel, and molybdenum. The steel acquires an exceptional sheen when polished, different from 316L.
Rolex has its very own foundry where they make its 904L steel. This allows them to manage the entire manufacturing process and manage the compound.
But even though Rolex has its very own name for the steel alloy, it wasn't Rolex that invented it. 904L steels are commonly used in high-technology and in the aerospace and chemical industries, so, as you could guess, it was NASA that invented it.
Conclusion
What is Oystersteel?
Well, the boring answer is that it is just 904L stainless steel which Rolex has given a new name to in order to sound more exclusive and to separate itself from its competitors.
At the same time, Oystersteel is so much more than the regular 316L steel that its competitors use. It has superior corrosion-resistant characteristics, but can also be polished to gain an extraordinary sheen, and also has a slightly different hue from normal steel.
But while Rolex didn't invent the 904L steel, only the name Oystersteel, they do make all of their steel in their foundry, and this means that not only do they get full control over their production, but it also means that they have their own recipe for making it, which is optimized to perfection, and most certainly slightly different from the standard recipe that NASA uses.