Buy Tudor OEM fabric strap for Black GMT 79830RB – Guide
Tudor has established itself not only a watch brand that makes qualitative and stunning watches but also has great fabric straps.
In 2009, Tudor identified that collectors and enthusiasts used and appreciated nato straps for its sports watches, and took note. As a result, Tudor started including a complimentary fabric strap in its sports watches sets, which work as a nice complement with which you can change the look of the watch, but also mix and match depending on the occasion you are wearing it.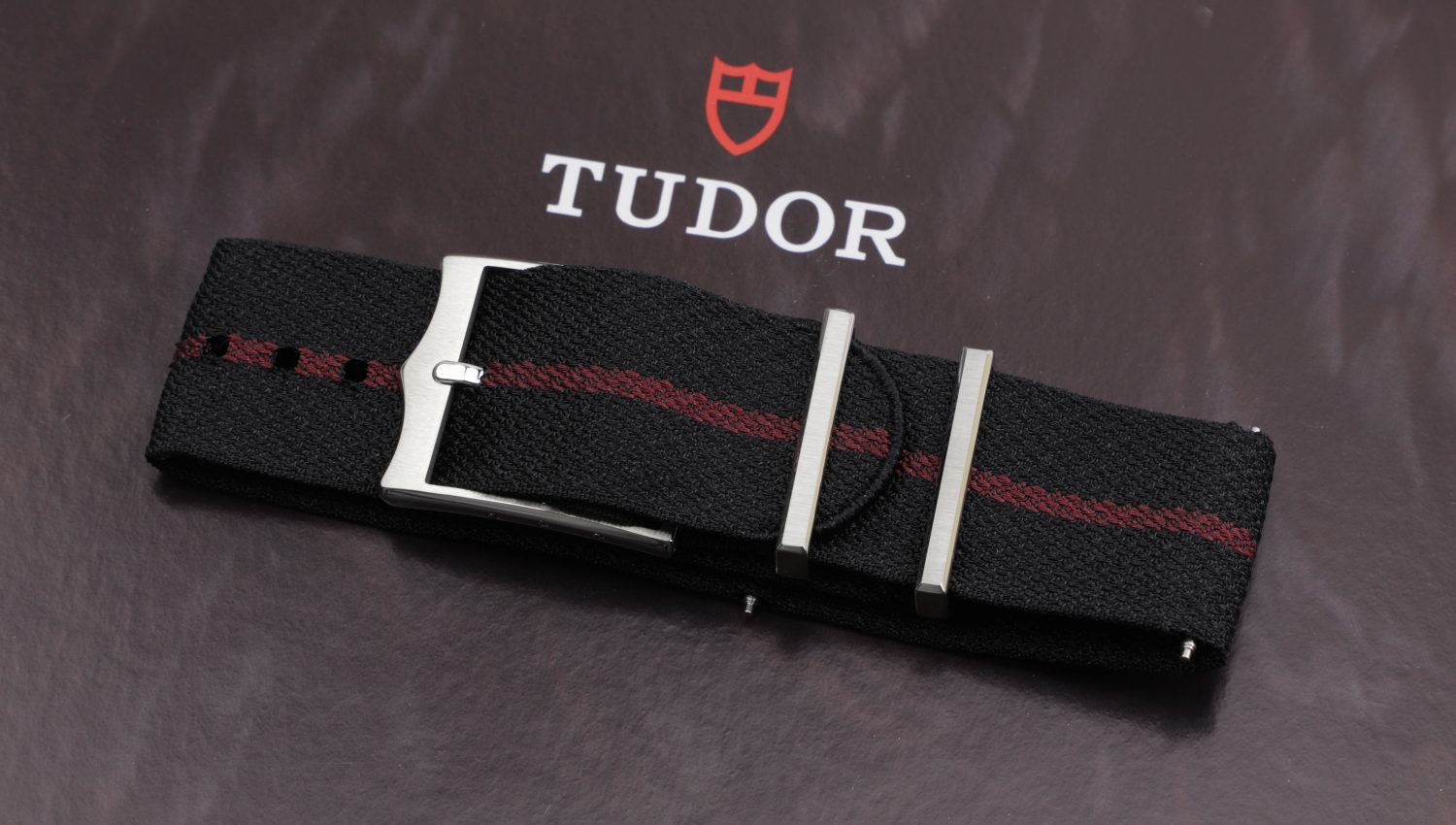 In 2016, Tudor started updating its fabric strap strategy. Now, Tudor started removing the complimentary straps from the sets and revising its lineup by making its sports watches available from the boutique with three strap options. Steel bracelet, leather strap, or fabric strap. Previously, their sports watches were only available with either a leather strap or steel bracelet. And both including a fabric strap.
According to some sources, the reason for this is that the French factory that manufactures the straps according to ancient techniques did not have the resources to manufacture that many straps. But today, unless you buy a Tudor watch originally on the fabric strap from the store, you will need to buy one separately if you want one. But the availability of Tudor fabric straps is surprisingly rather limited still, as many Tudor authorized retailers do not have a vast selection of them in stock, and back order times can be several weeks, sometimes even months.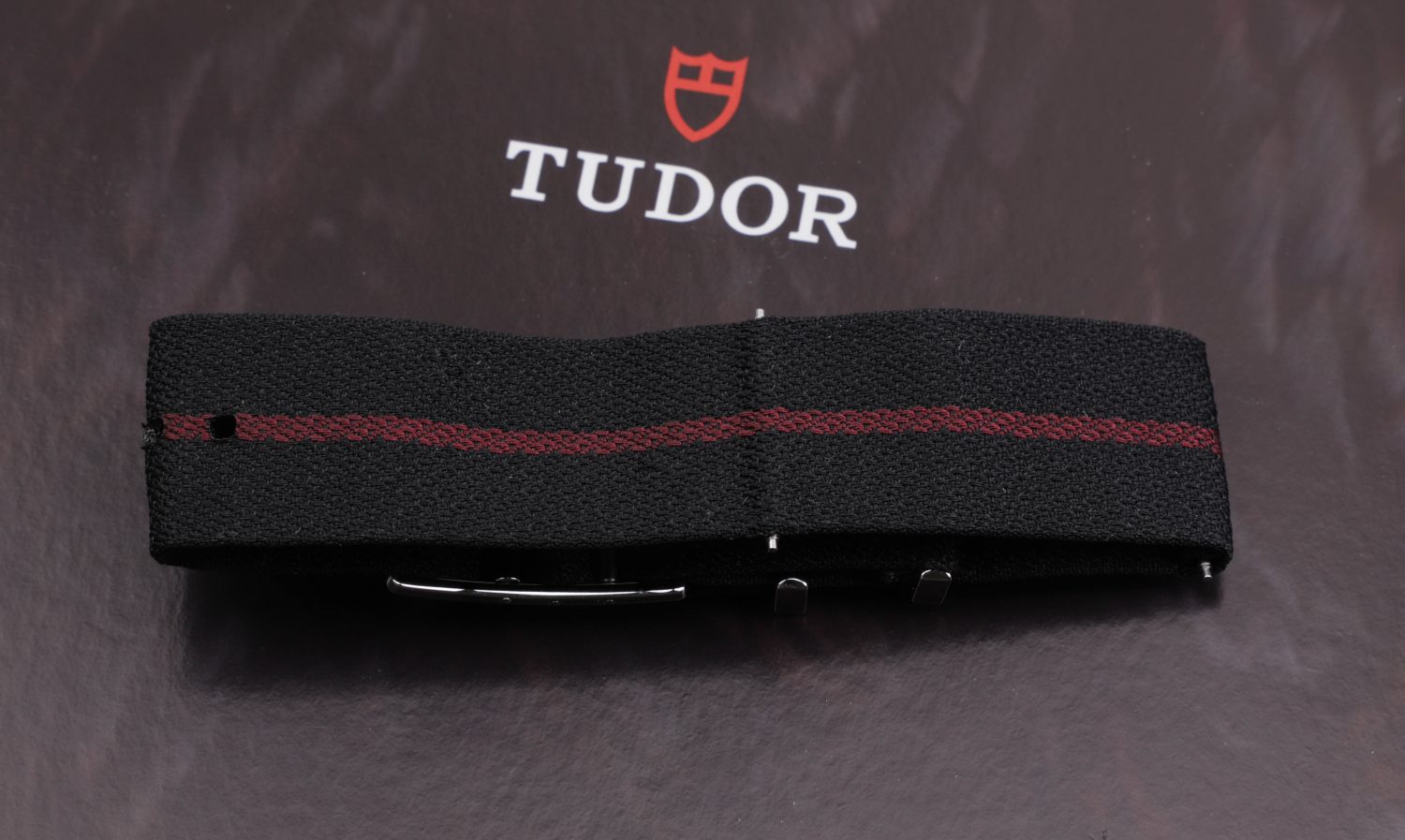 Buy Tudor OEM Original Black Bay GMT 79830RB Fabric strap
At Baselworld 2018, Tudor released the Heritage Black Bay GMT reference 79830RB. This watch has been met with a lot of praise for many reasons. Most importantly though is its stunning design with the vintage-inspired elements and its vibrant blue and red bezel. Its design is reminiscent of its bigger brother Rolex's first GMT watch, reference 6542, which, with its historical connections makes it even more special.
Just like all of Tudor's sports watches, the Black Bay GMT 79830RB is available to purchase either on the steel bracelet, leather strap, or fabric strap. All strap options have been developed specifically for this model, which makes, regardless of which you choose a great match. The strap has a diameter of 22mm.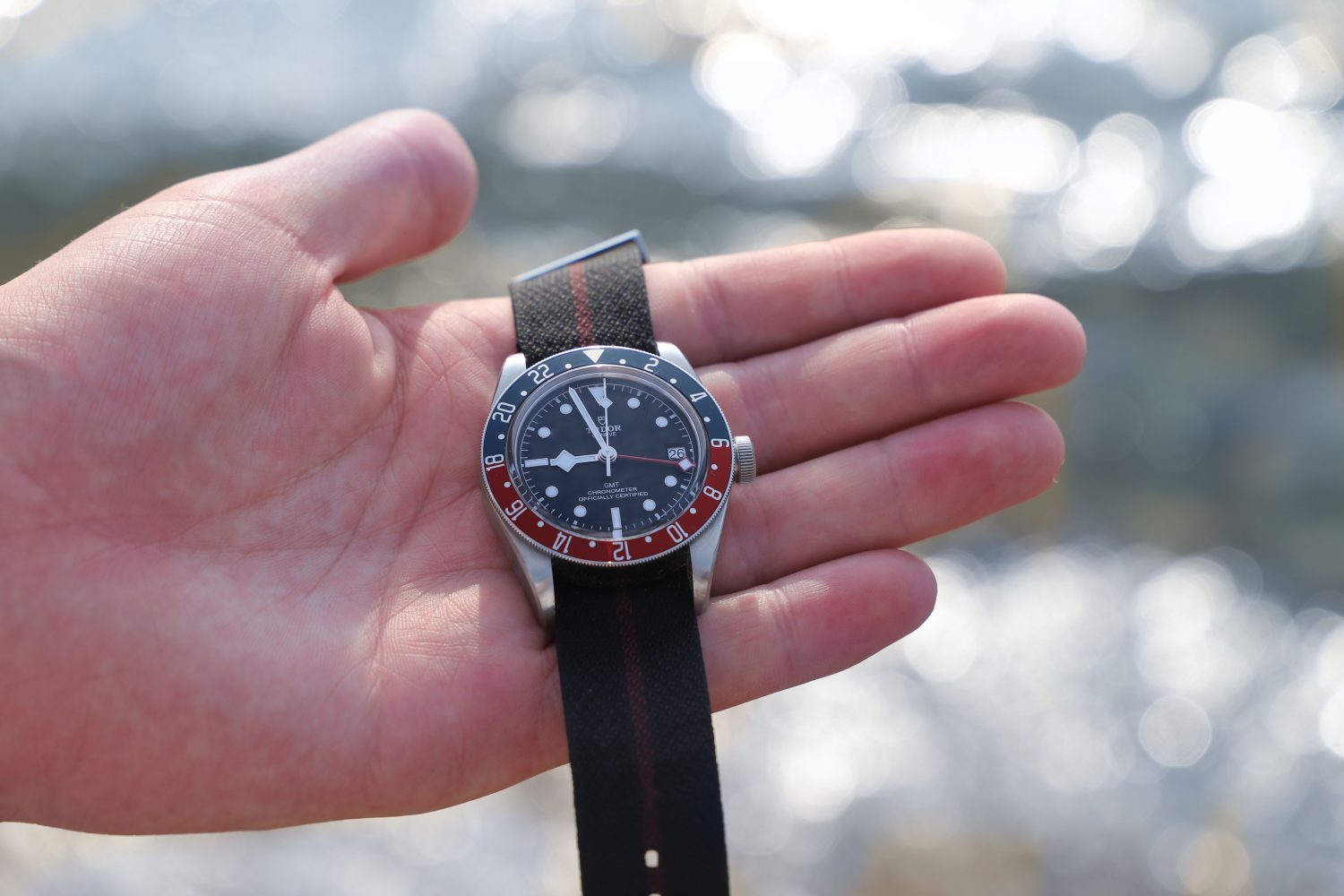 Normally, it makes the most sense to buy a watch that is available with different strap options, on the steel bracelet. The reason is that the steel bracelet is the most expensive to buy afterward, and the difference in price between the steel bracelet and other options is usually very small.
But what if you don't want to buy the Tudor GMT on the fabric strap originally, but want to buy the fabric strap separately? Surprisingly, Tudor official retailers generally have a relatively poor supply of fabric straps. And oftentimes, there is a backorder time of weeks, and sometimes months. But whilst the straps have proven to be relatively difficult to get a hold of, they can be found in different places online. We sell the original Tudor fabric strap for the Black Bay GMT. The part number for this Tudor GMT fabric strap is B240-101-q1.