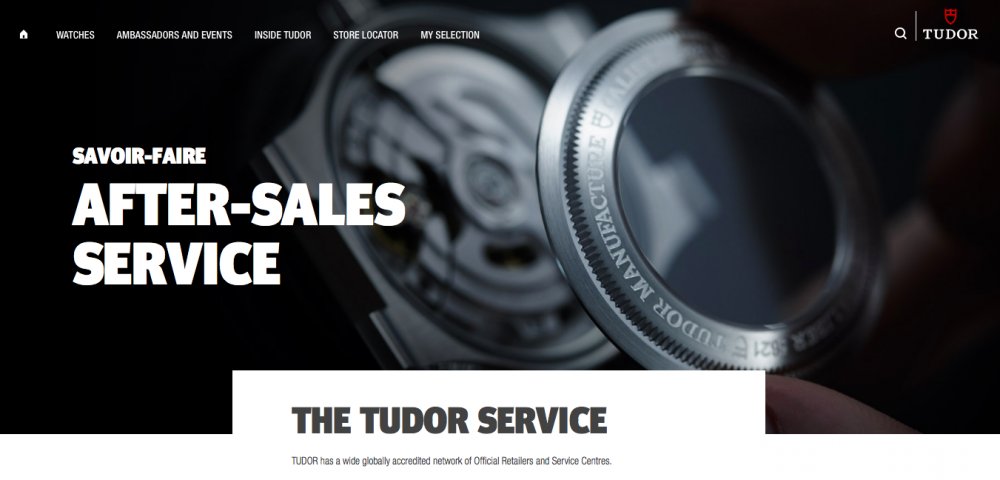 Rolex Holographic sticker: The Story About the Rolex Caseback Stickers
When buying something, it's always a comforting feeling to know that you are backed up by a warranty.
The same goes for when you are buying watches, and it is perhaps even more relevant considering that fine watches can cost a pretty penny.
If you are here, you are probably wondering about Tudor warranty and the guarantees that they offer to their customers. Offering warranty on your products as a brand is a great way to show that you stand behind your products proudly and that you are so confident in them that you can guarantee that they should be working properly for x amount of time.
And the longer the warranty, the more you signalize to your customers that your products are highly reliable and high-quality. A warranty/guarantee is also a great extra service to customers, as it gives them comfort in knowing that the brand will step in and make things right shall anything happen.
---
Raynald Aeschlimann, President, and CEO of OMEGA says this:
"For those who buy an OMEGA watch, the warranty provides the ultimate trust and customer care that you would expect."
---
Of course, it's important to remember that watches are small and fine mechanical objects, and as all production objects, mistakes and errors can be made. Especially if you are producing larger quantities.
Tudor makes fine watches that are known to offer both quality and quite good attention to detail, but at the same time, Tudor produces a large number of watches per year, and so it is understandable that errors can occur somewhere in the production chain.
Without further ado, let's learn more about Tudor warranty.
Tudor Warranty: How long is the Tudor warranty?
This is probably the most asked question when it comes to all watch brands and their warranties.
The answer is that right now, Tudor offers a 2-year warranty on all their watches.
Now, we have seen many watch brands over the years increase the length of their warranties, including Tudor's bigger brother Rolex, which increased from 3 to five years in 2015.
And in 2018, Omega increased its warranty to five years on all its watches.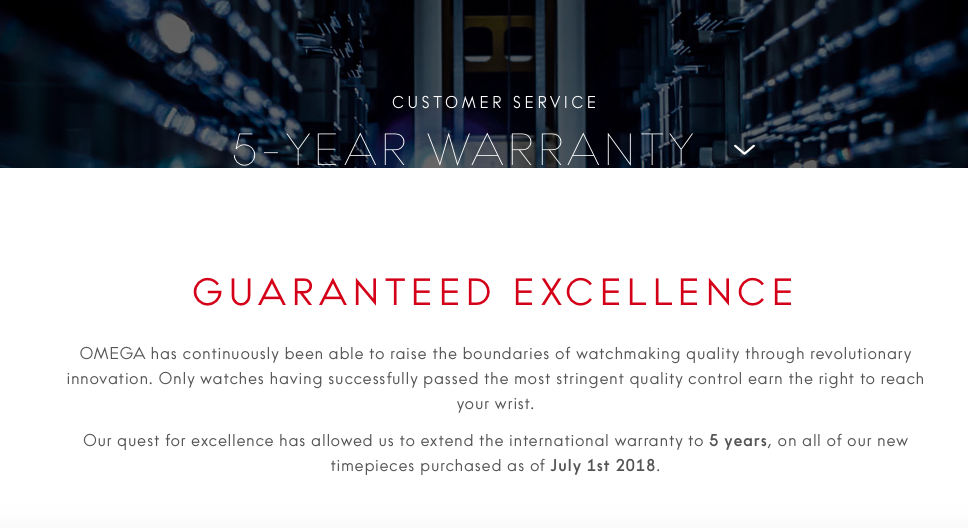 In that sense, it is highly likely that Tudor will increase its warranty in the future, however, in writing moment, Tudor offers a two-year warranty on all their watches from the date of purchase. The warranty starts ticking from the day it is sold by the Authorised dealer.
By looking at the certificate of your watch, you will find the date of which your warranty started, if your certificate is properly filled out. Also, because Tudor now uses the same electronic system as the bigger brother Rolex, Tudor certificates are now electronically activated, and so even if someone may get the idea to change the date of their warranty card in order to increase the length of the warranty, an authorized Tudor retailer will still be able to see the exact date of which the warranty became valid through their system.
Is the Tudor warranty transferrable?
Another common question about Tudor warranty is whether or not the warranty is transferrable between owners.
The answer is yes. The warranty for a Tudor watch is connected to the watch, not the owner. However, something that is important to point out is the fact that your warranty is only valid when you have the certificate plastic card/Tudor warranty card.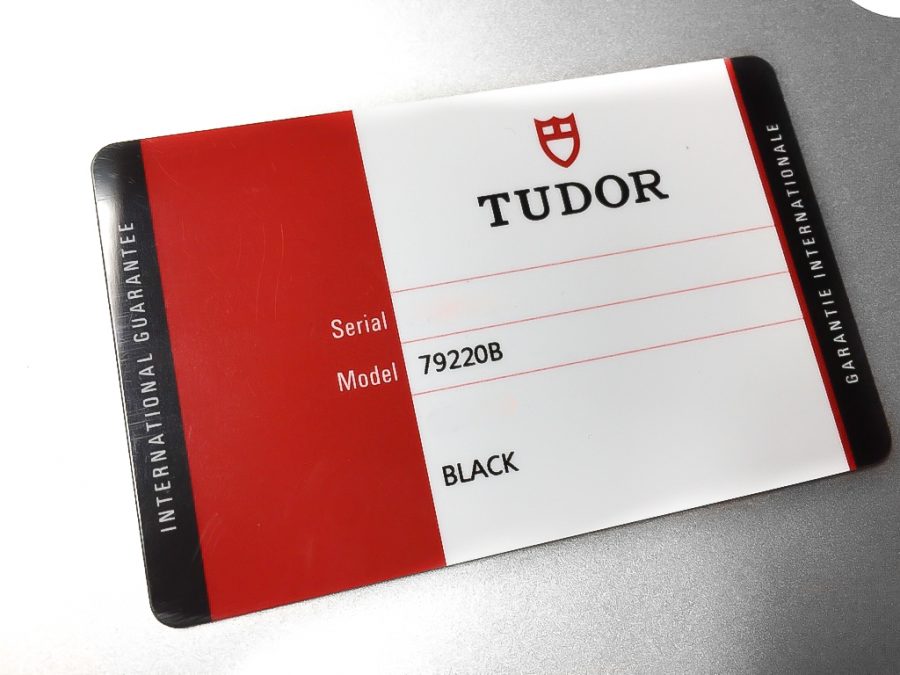 It is when you have the certificate card that you can take advantage of the warranty that Tudor offers – shall you need to. However, in order for it to be valid, the certificate needs to have been electronically activated by an authorized retailer, stamped by them and dated. On the certificate, it says "only valid when filled out and dated by the official Tudor retailer."
Most authorized retailers write the name of the original purchaser on the warranty card, but the name it says on the warranty card will not affect your Tudor warranty in any way.
Do you need to register your Tudor warranty?
There are some people that believe you have to register your watch or warranty somewhere in order for it to come in effect. However, that is not the case with Tudor.
Some brands, such as Audemars piglet have so that if you go online, you can extend your warranty, but this is not something that Tudor offers.
As an owner, you do not need to register your Tudor warranty. The authorized Tudor retailer is responsible for activating the warranty for the watch at the time of purchase when bought new.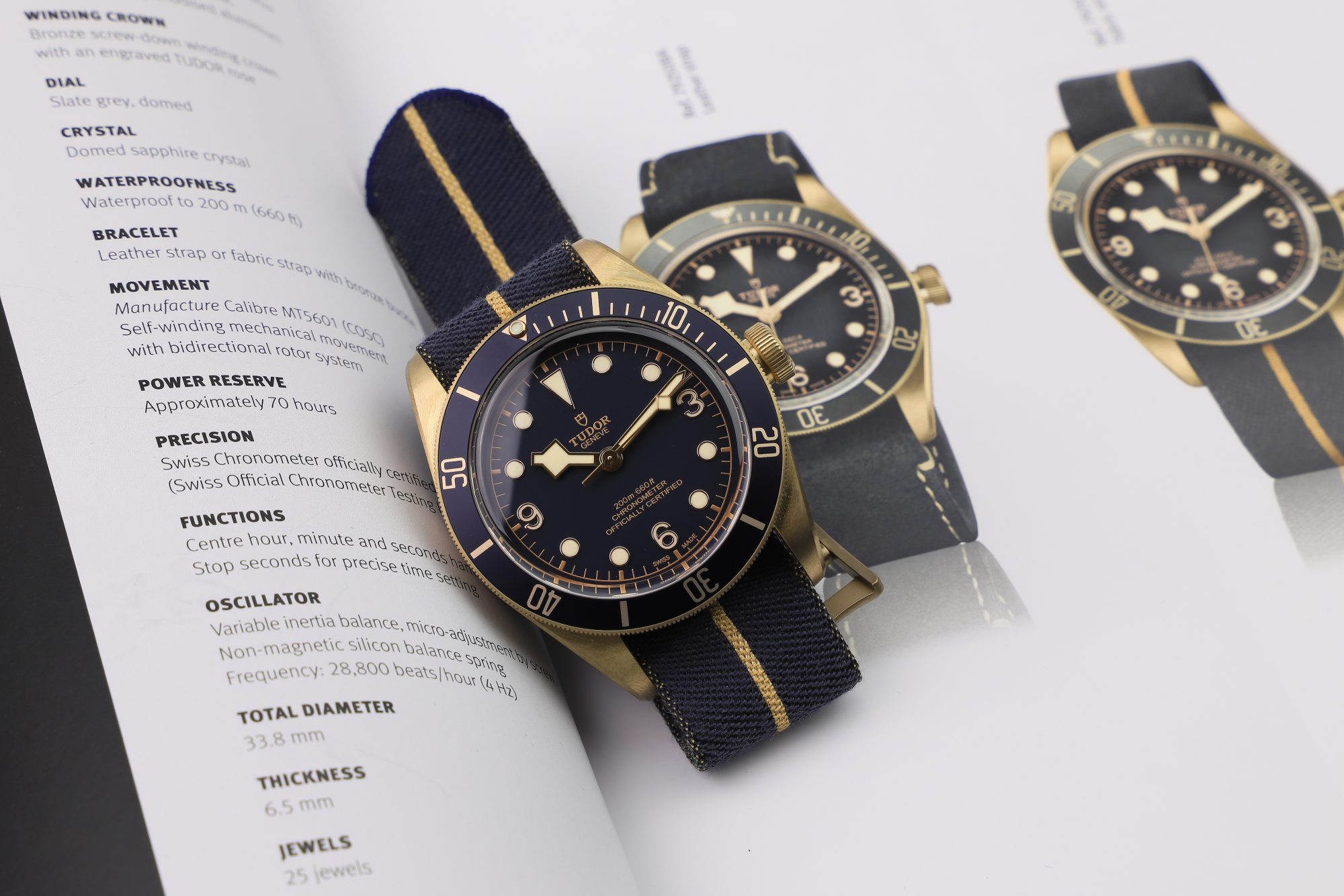 New Tudor in-house movement warranty period?
Some people believe that because Tudor has started introducing in-house movements to some of their ranges, they have also increased the warranty length for these movements, however, at least as for now, the warranty time of two years remain the same – even for Tudor's in-house movements.
In other words, there is no difference between the models. For the sake of simplicity, Tudor has set 2 years on all their watches.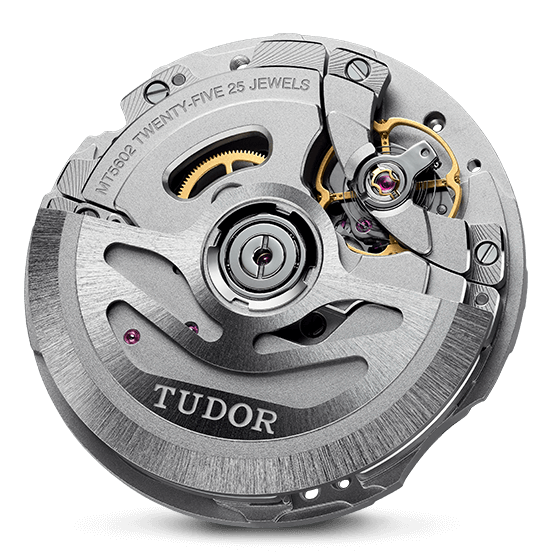 Do you need a receipt?
There has been a lot of debate and discussion of whether or not you need a receipt when you are going to use your Tudor warranty, however, the answer is no.
At the same time, some people report that certain authorized Tudor retailers have asked for the receipt of the watch, and this is very strange because it should be well enough with the watch and the certificate.
And if an authorized retailer demands to see the receipt, they are at wrong.
The bottom line is that no, in order to take advantage of the Tudor warranty, you should not need a receipt. Everything you need to bring is the certificate and your Tudor watch. And I am sorry to say, but if you have lost your certificate, you won't be able to take advantage of the complimentary warranty for your Tudor watch.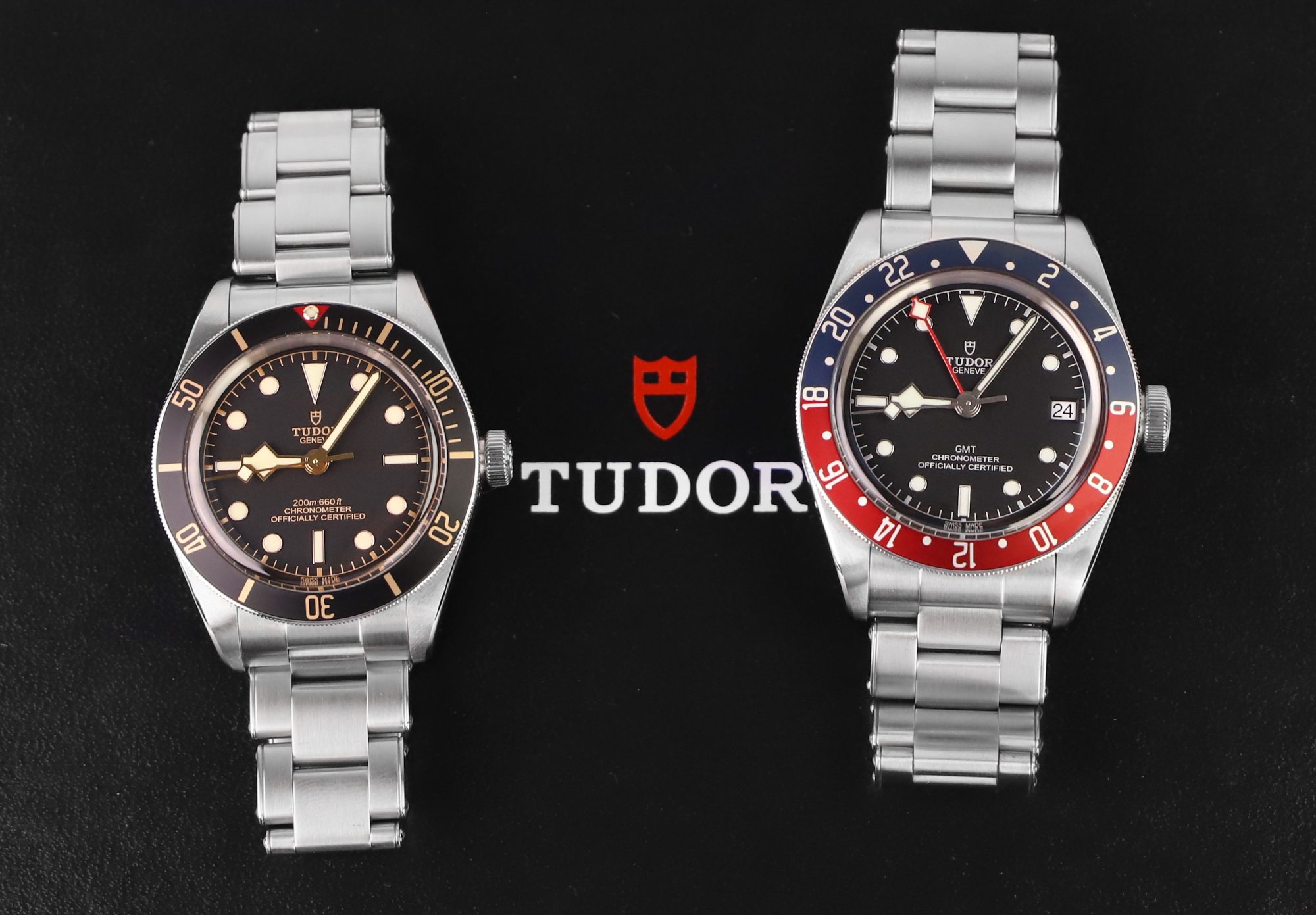 When do you need the Tudor warranty?
This is what Tudor has written in their warranty booklet that comes with each Tudor watch:
GUARANTEE: MONTRES TUDOR SA guarantees the proper functioning of this watch for a period of two years from the date of purchase. The guarantee excludes normal wear-and-tear (notably the wear-and-tear of non-metal bracelets and straps), loss, theft, or damage due to misuse. The substitution of components with, or the addition of, components or accessories not manufactured by TUDOR will invalidate the guarantee.- This guarantee is valid only if (1) the watch has been sold by an Official TUDOR Retailer, (2) the guarantee card has been completed in full by the Official TUDOR Retailer at the time of purchase, and (3) the guarantee card is presented with the watch, either to an Official TUDOR Retailer or to of the Official ROLEX or TUDOR Service Centres. Any work carried out by third parties will invalidate the guarantee.- event of any discrepancy between the linguistic versions included in the present guarantee the French text will prevail. Please visit TUDORWATCH.COM to view the list of Official TUDOR Retailers and Service Centres in your area.
OFFICIAL CHRONOMETER CERTIFICATION: MONTRES TUDOR SA hereby certifies that, for 360 hours, in five different positions and at three different temperatures, the movement of TUDOR Chronometer has successfully completed all the timekeeping tests carried out by the Swiss Official ENG Chronometer Testing Institute (COSC). This movement has, therefore, earned the title of Swiss Officially Certified Chronometer. For further information, please consult the COSC website: www.cosc.ch
With this in mind, the time when you need the Tudor warranty is when something is wrong with your watch, excluding normal wear of tear or careless use. Normally, as you can expect, most problems happen with the movement.
The moment in Tudor watches is complex things with lots of small parts that demand extreme preciseness. One small error in the production and your movement may not operate the way it should.
The most common reasons that people hand in their Tudor watch to use their warranty is because the watch isn't keeping good time. This means that it is losing or winning many seconds a day. All of their manufacture movements are COSC certified, and in order to get this certification, they need to keep time according to the COSC benchmark of -4/+6 average, which is the criteria of the COSC.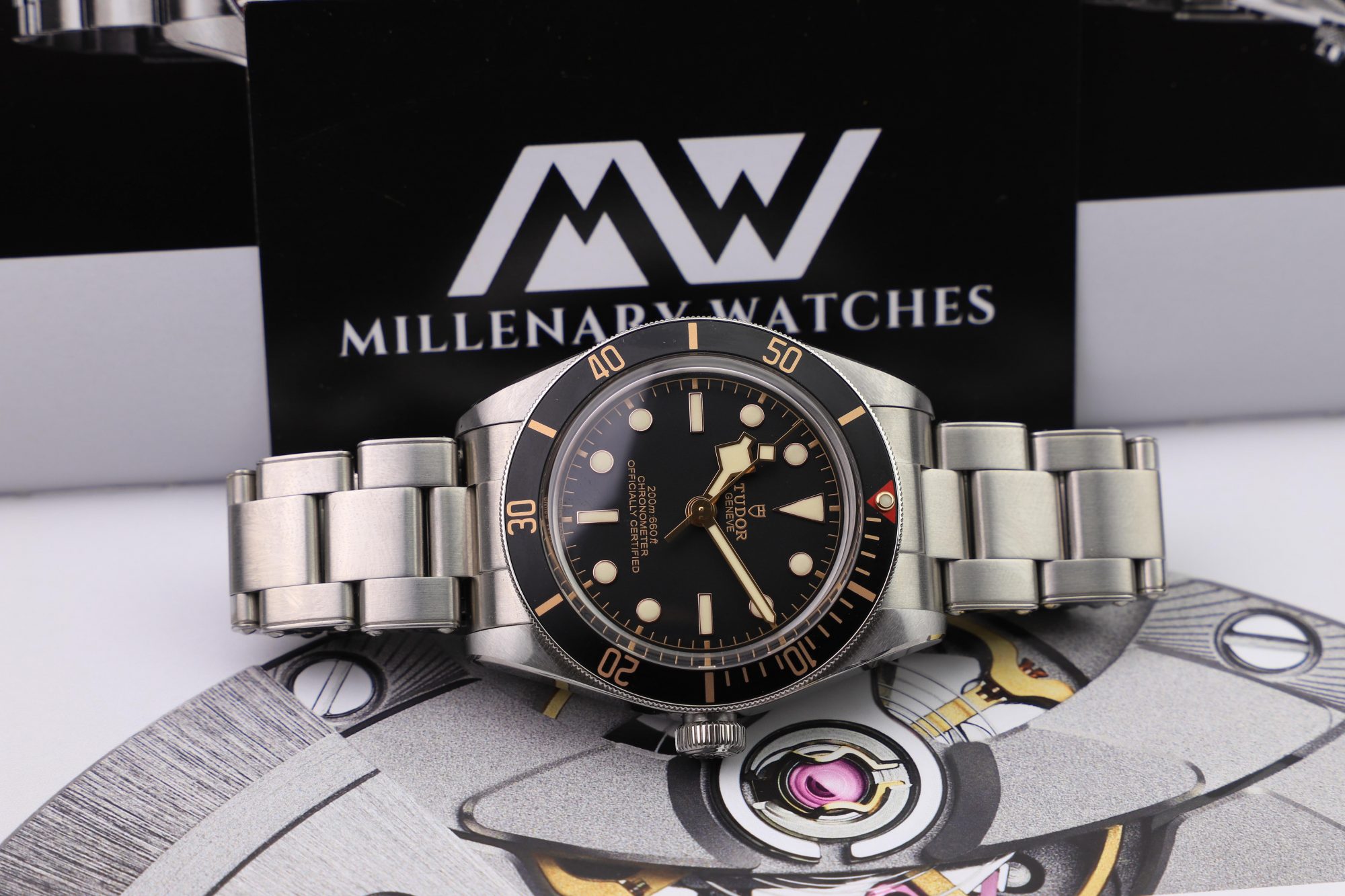 Since the warranty period is two years, this means that the watch should keep this accurate timing for two years. 
The warranty covers everything that can be considered a factory flaw/mistake. For example, you may notice that a marker is not perfectly aligned, that there is dust inside the glass, or that there's a scratch on the dial. All of these things are covered by the warranty
What happens when you send your watch for "repair"?
"THE TUDOR SERVICE"
This is what Tudor themselves say:
TUDOR has a wide globally accredited network of Official Retailers and Service Centres. During a TUDOR service, the movement of your watch is completely overhauled to ensure that its performance complies with its original specifications. You can also opt to have the case and bracelet cleaned and refinished to restore their luster. Timekeeping accuracy and waterproofness are always rigorously tested to guarantee the level of quality and reliability that TUDOR is famous for.
After a service, it is important to wind your TUDOR manually before wearing it for the first time. To do this, unscrew the crown to the winding position and turn it clockwise about 20 times. Please remember to screw the crown back down properly against the case in order to guarantee waterproofness.
This is mainly focused on servicing of a Tudor watch, but a repair according to the warranty does not necessarily include servicing of the watch.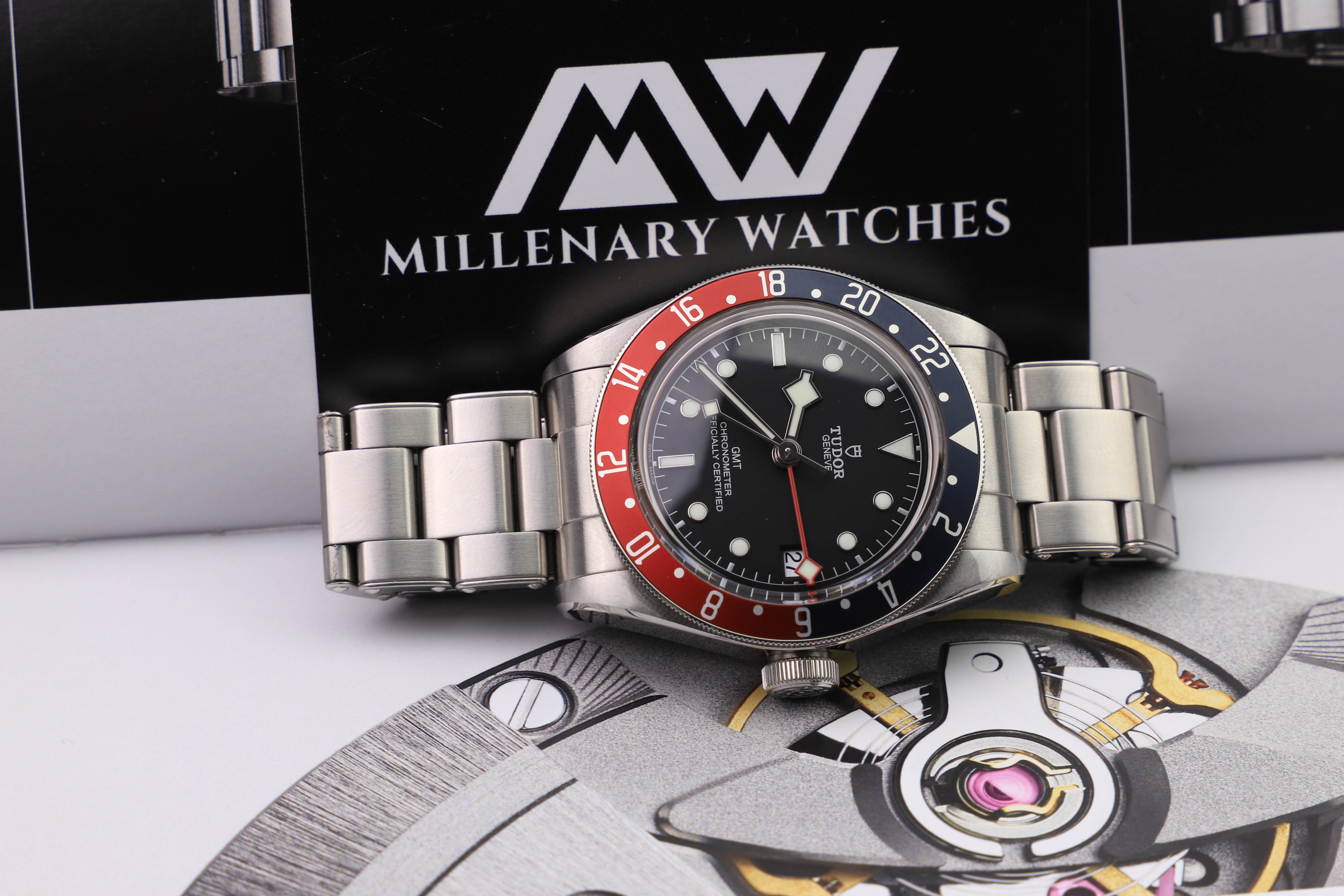 The international warranty covers material and manufacturing defects existing at the time of purchase of your Tudor watch. If you face any issue with your timepiece during the warranty period, Tudor will resolve it free of charge.
If there is an error with your watch that needs to be fixed, most of the time, your watch will be sent to Switzerland where the issue will be fixed. The problem with this, of course, is that if you hand in your watch due to an error, it can take weeks, sometimes even months to get your watch fixed and then returned to the authorized retailer to which you handed it in.
This is why it can be a bit frustrating to have a problem with your watch because even though you are protected, the repair will still take quite a long time, no matter how small or big of a problem you have.