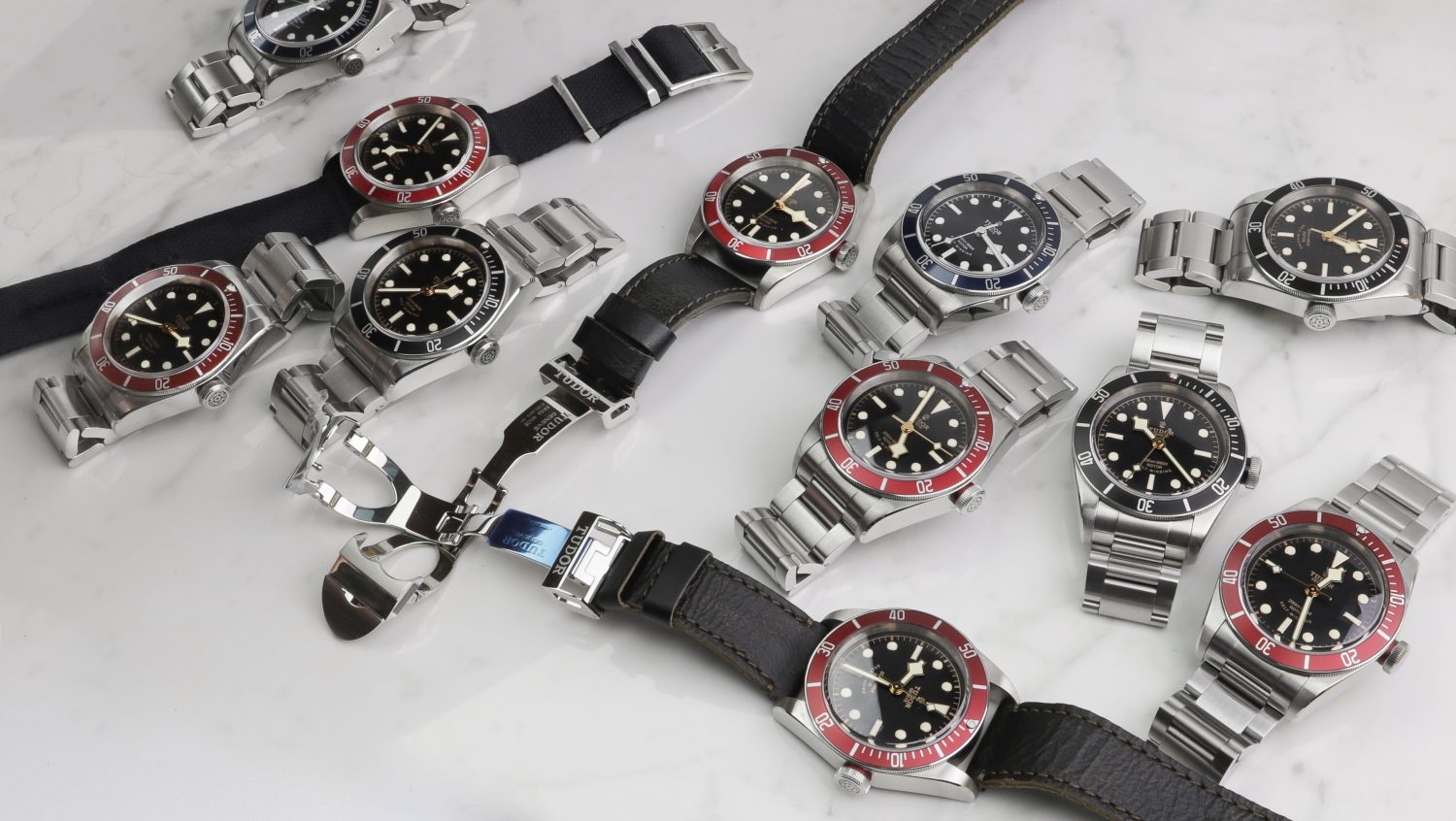 Tudor Watches Weight – List of Common Models
If you are considering buying a watch, it can be good to know the weight. The size is the most important factor that affects how a watch wears, but the weight is also something that can affect how a watch feels on the wrist.
Unfortunately, most watch manufacturers do not disclose information about how much their watches weigh, and therefore, the information about this is limited.
Therefore, we have created a list of the most common Tudor watches and their respective weights.
Note that there are a number of different factors that can affect the weight of a watch, but most importantly, it is dependent on how many links are on the bracelet. The scale on which a watch is weighed also plays an important role. Therefore, the weights presented below are approximate.
Tudor watches weight
---
Tudor Pelagos 25500TN: 157 grams

Tudor Pelagos 25500TB: 157 grams

Tudor Heritage Black Bay Chronograph 79350: 190 grams

Tudor Heritage Black Bay 79230N on bracelet:

174.8 grams

Tudor Heritage Black Bay 79220 on fabric strap: 94 grams

Tudor Heritage Black Bay ETA 79220 on bracelet: 172 grams

Tudor Heritage Black Bay GMT 79830RB: 188 grams

Tudor Pelagos LHD 25610TNL: 148 grams

Tudor Heritage Black Bay Fifty-Eight 79030N on bracelet: 145 grams

Tudor Black Bay 36 79500 on bracelet: 117 grams