Vintage Rolex advertisements – a Large collection
Having operated in the watch industry for more than a century, Rolex is the world's most well-known luxury brand, distinguished from its competitors through portraying and clever marketing.
Rolex is seldom compared with other watch brands because the brand has worked extremely hard at portraying it as a brand that has no real competitors, or no equals. There's Rolex, and then there's the rest.
And to a great extent, Rolex has succeeded in this, since there have been reports that have shown that Rolex has a 100% recognition all over the world, whereas other brands are far from that number.
But Rolex hasn't just achieved its prestigious reputation through clever marketing, but by creating top-quality products and never compromising on anything regarding the production process. 
Looking back in time, it's clear that a lot of things have changed. But what's particularly interesting is that there are a lot of things that actually haven't changed. What does this mean? Well, if you look at many of Rolex's old models, and then look at that current model today, say the Submariner or the GMT-Master, you can see that while they are indeed different, the modern watches are distinctively recognized and live and breathe the heritage of Rolex, since Rolex is very shy and modest in developing and building upon its historic and iconic models.
As such, the modern versions of old models are indeed improved and refined, but the core design of the watch is one that is instantly recognized, and this is also something that you're going to see in these vintage Rolex advertisements.
To take a trip down memory lane and explore Rolex's past, we've gathered the top vintage Rolex advertisements. Not only will this allow us to understand what Rolex's focus was on promoting its products at this time, but we'll also be able to discover how the design of the watches have evolved, and we'll also see some prices in the vintage Rolex advertisements which are extremely interested to look at since, price-wise of luxury watches, a lot has happened.
Some of the vintage Rolex advertisements in this article, you may be able to recognize since they've become icons and seen huge success. Others, you may never have seen, and some, you've definitely never seen, since the vintage Rolex advertisements in this article stretch far back all the way to the 1940s and even further than that.
Through these Rolex ads, you'll be able to see just how much has changed over the years, and how much Rolex has changed as a brand, while at the same time, how little they've changed, keeping its vision and the idea of being far superior all other.
Everyone who is passionate about watches and horology tends to be passionate about vintage watches and history. Vintage watches have skyrocketed in popularity, especially among collectors, and this is because vintage watches carry a rich, individual history that modern watches don't have in the same way. The signs of aging also add appeal and charm to the watch.
So, if you are a watch nerd like we are, you'll love this list of vintage Rolex advertisements even more, because these ads will show you watches in perfectly mint condition, which today have aged and become "vintage watches", thus allowing comparison between vintage and mint condition Rolex watches.
Vintage Rolex advertisements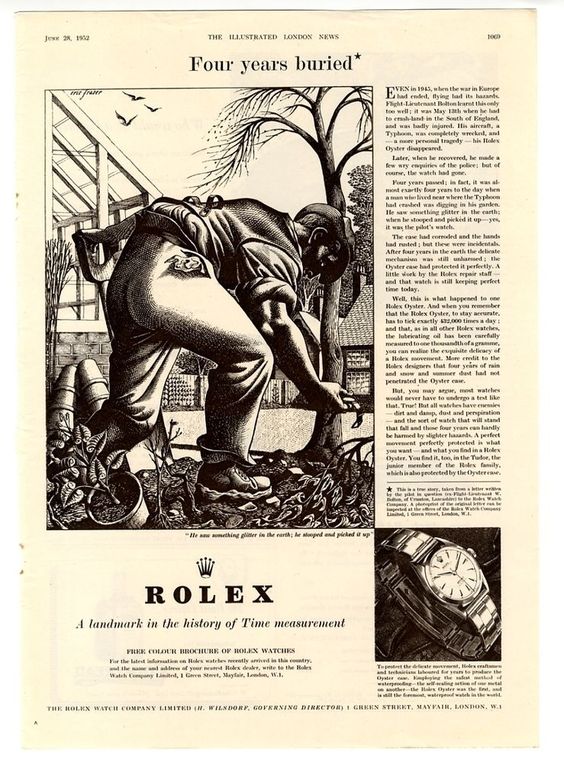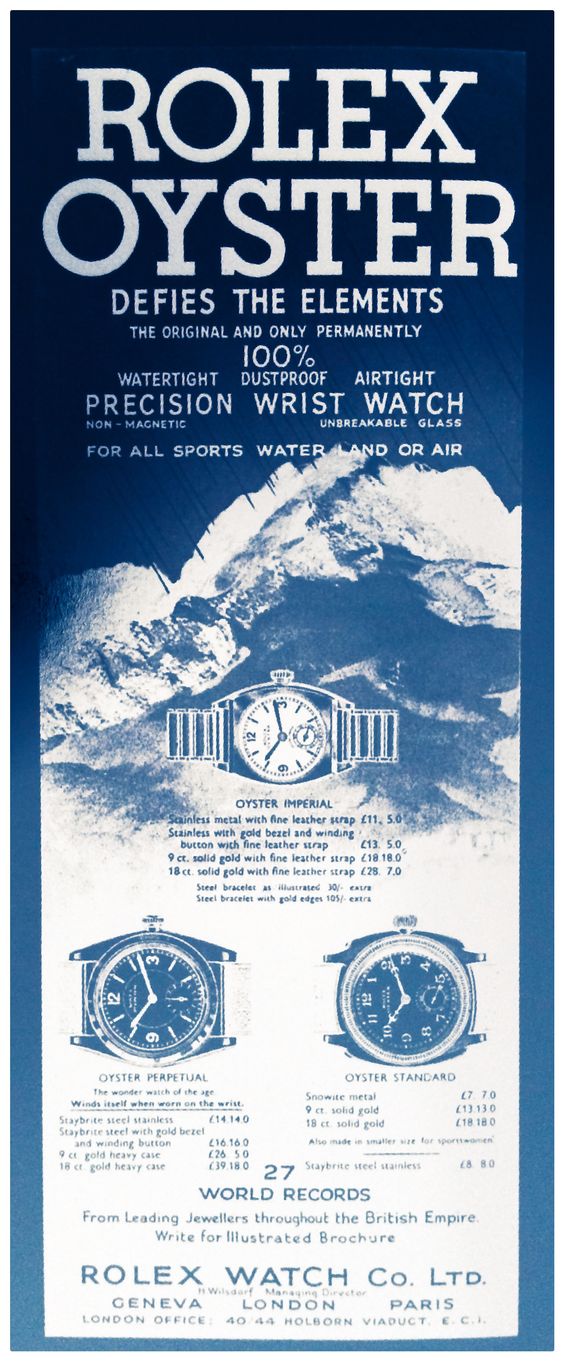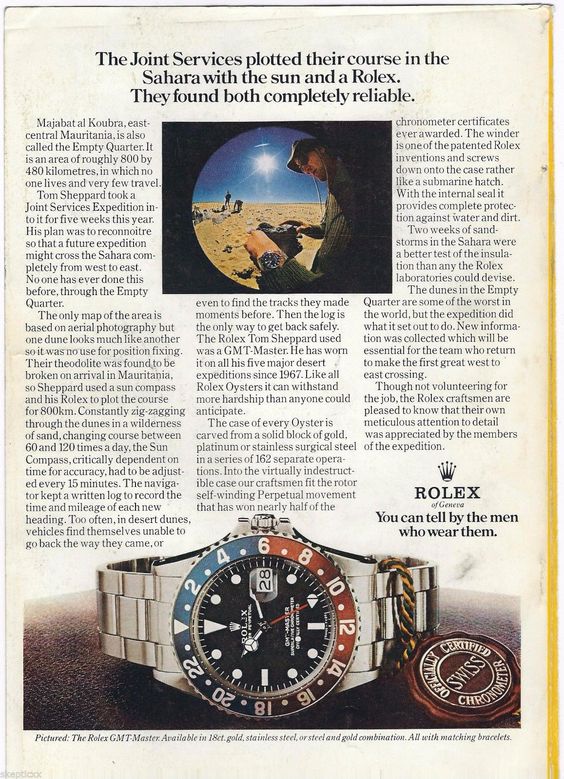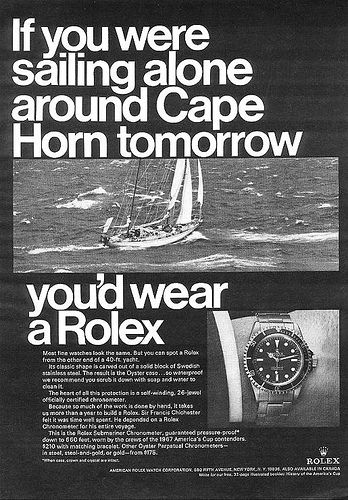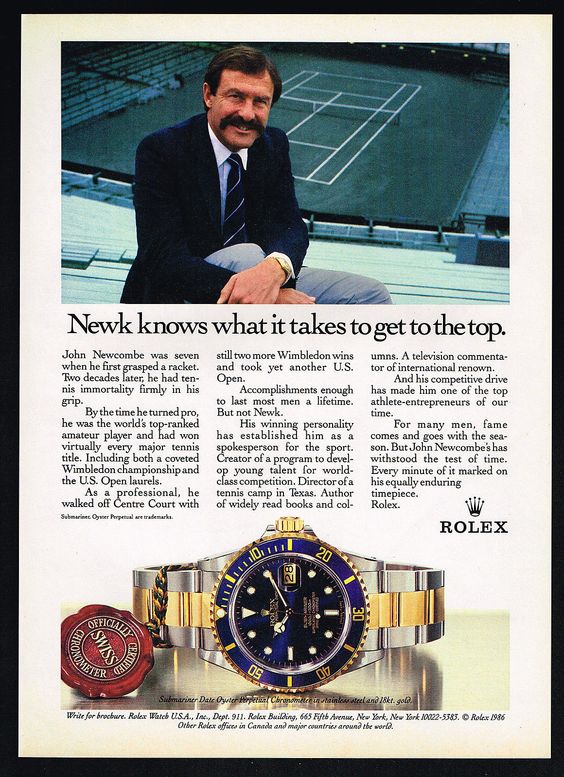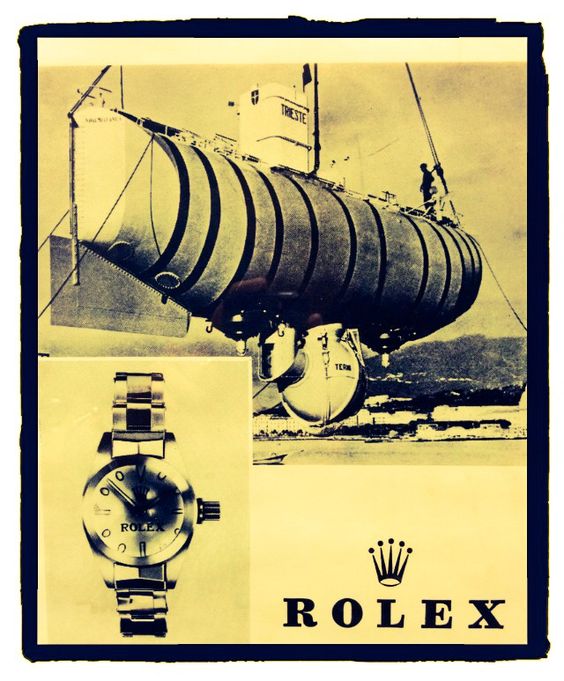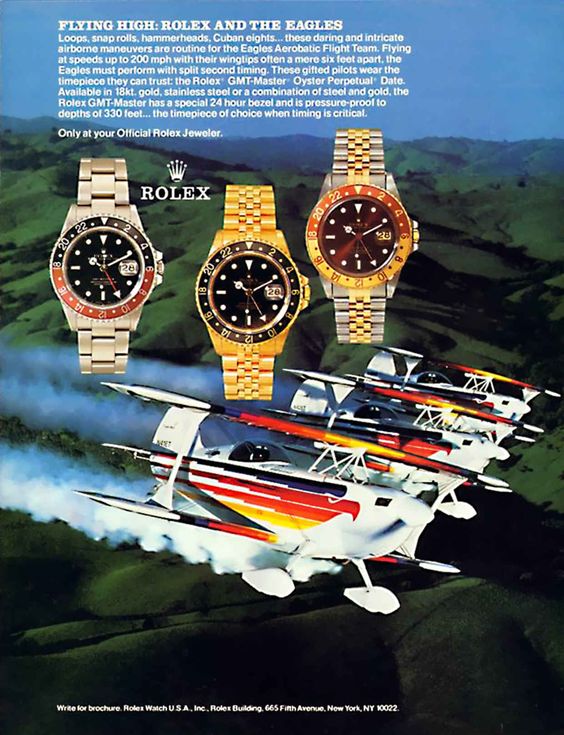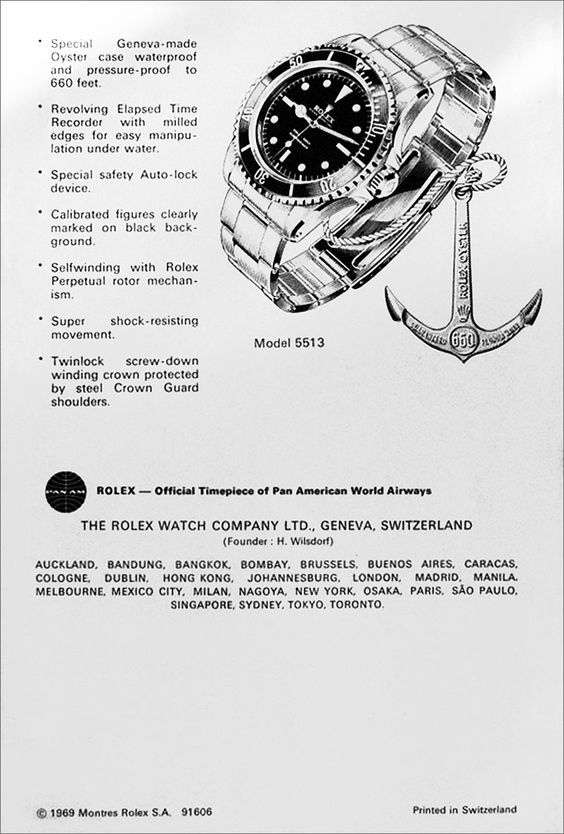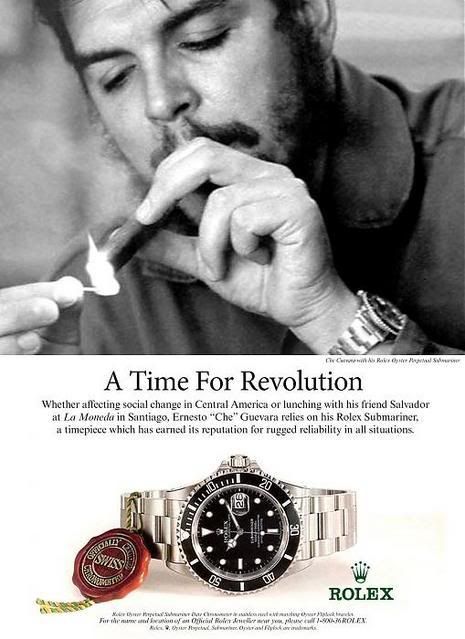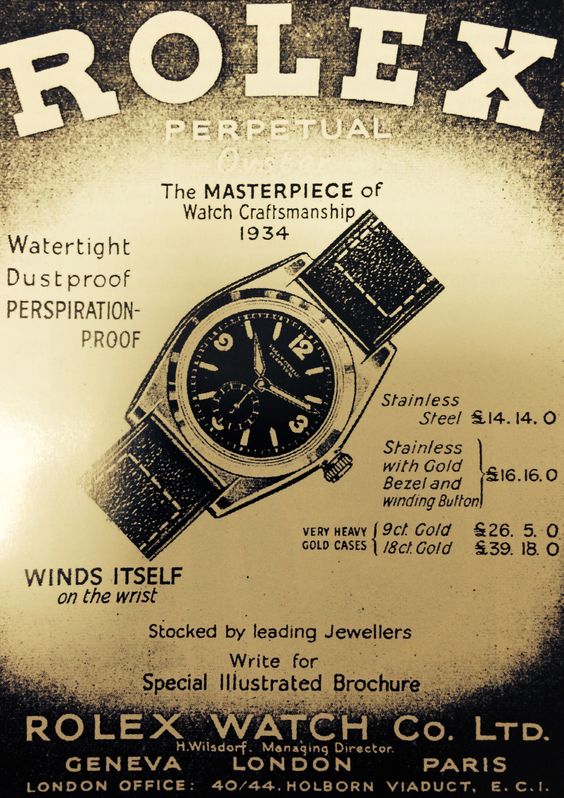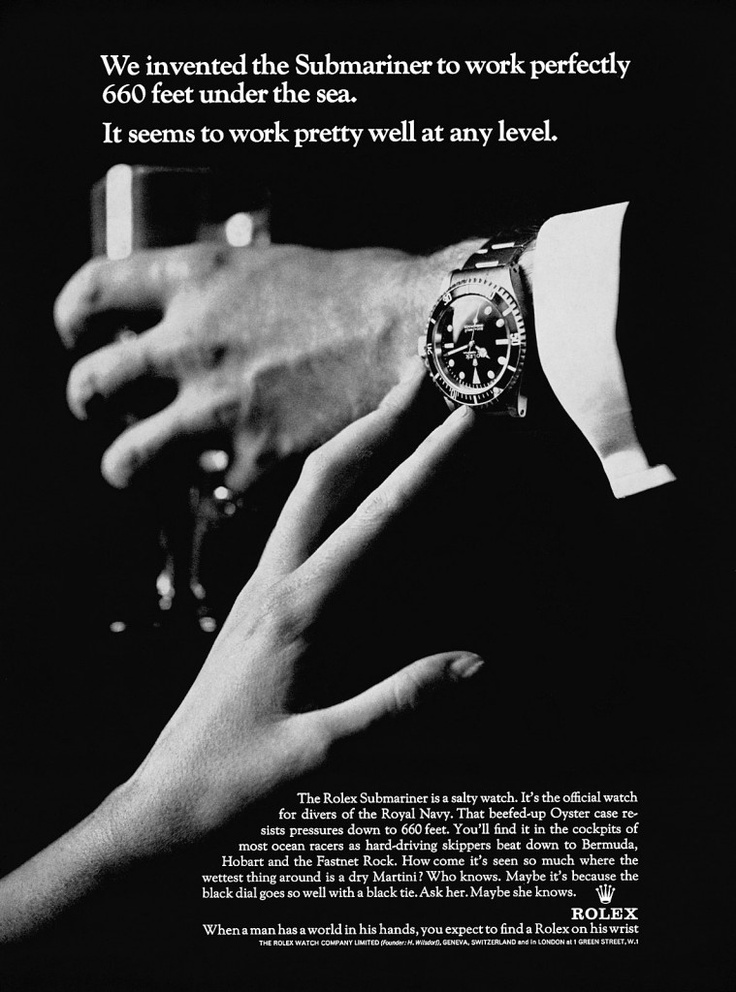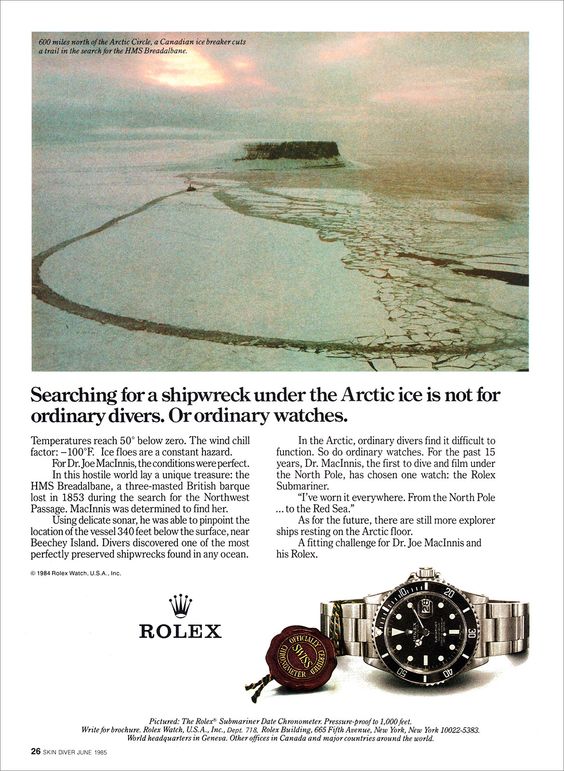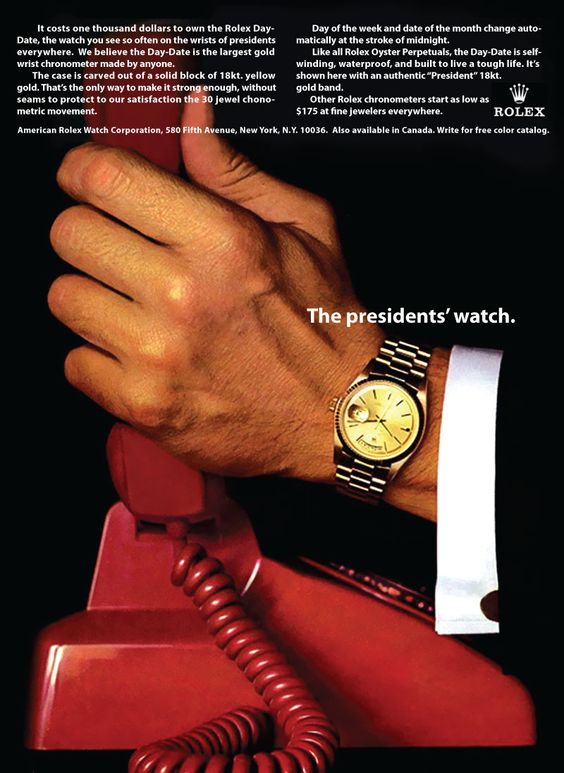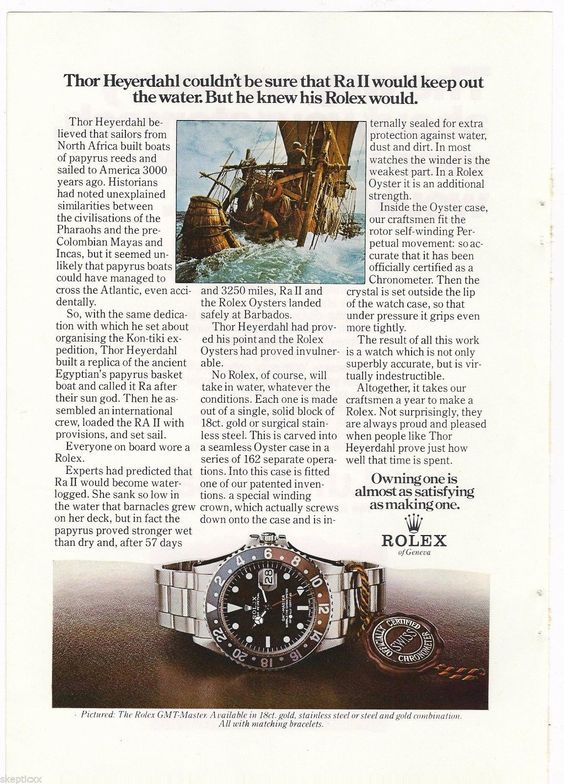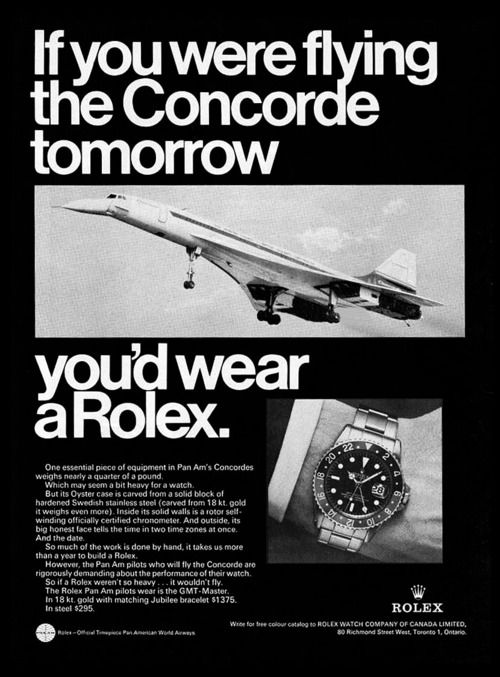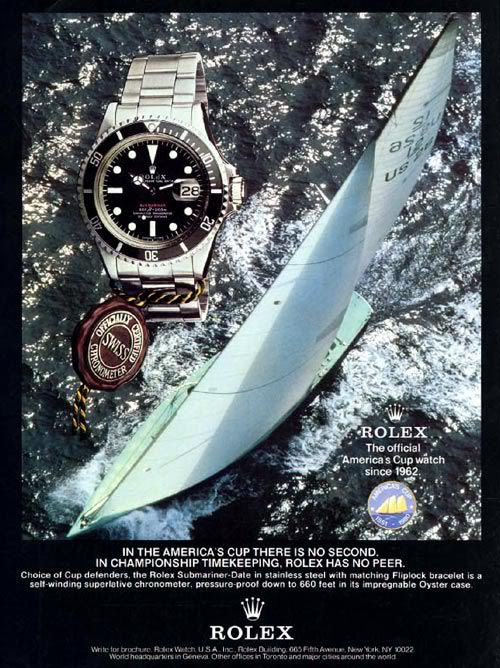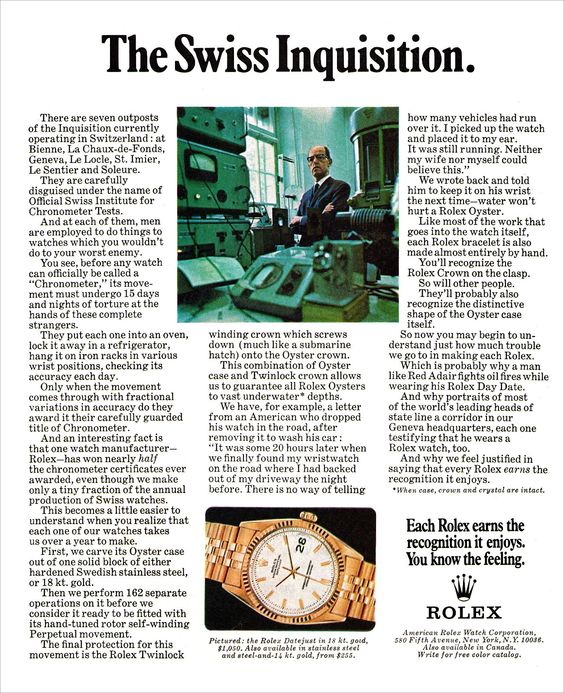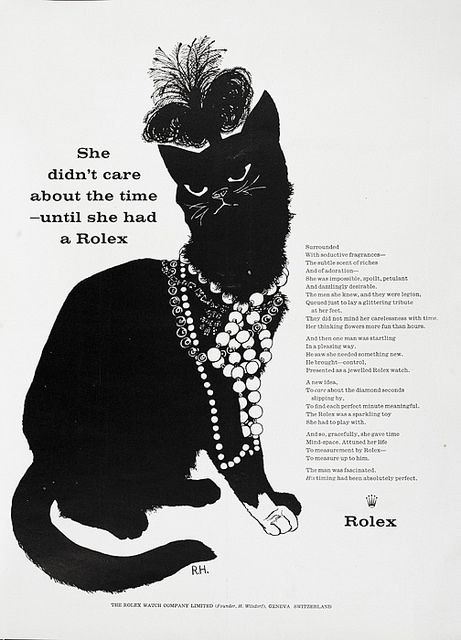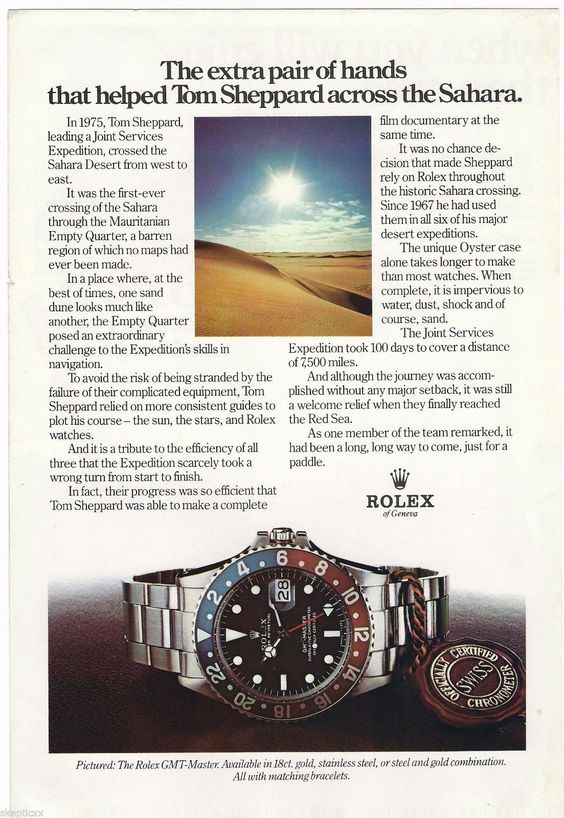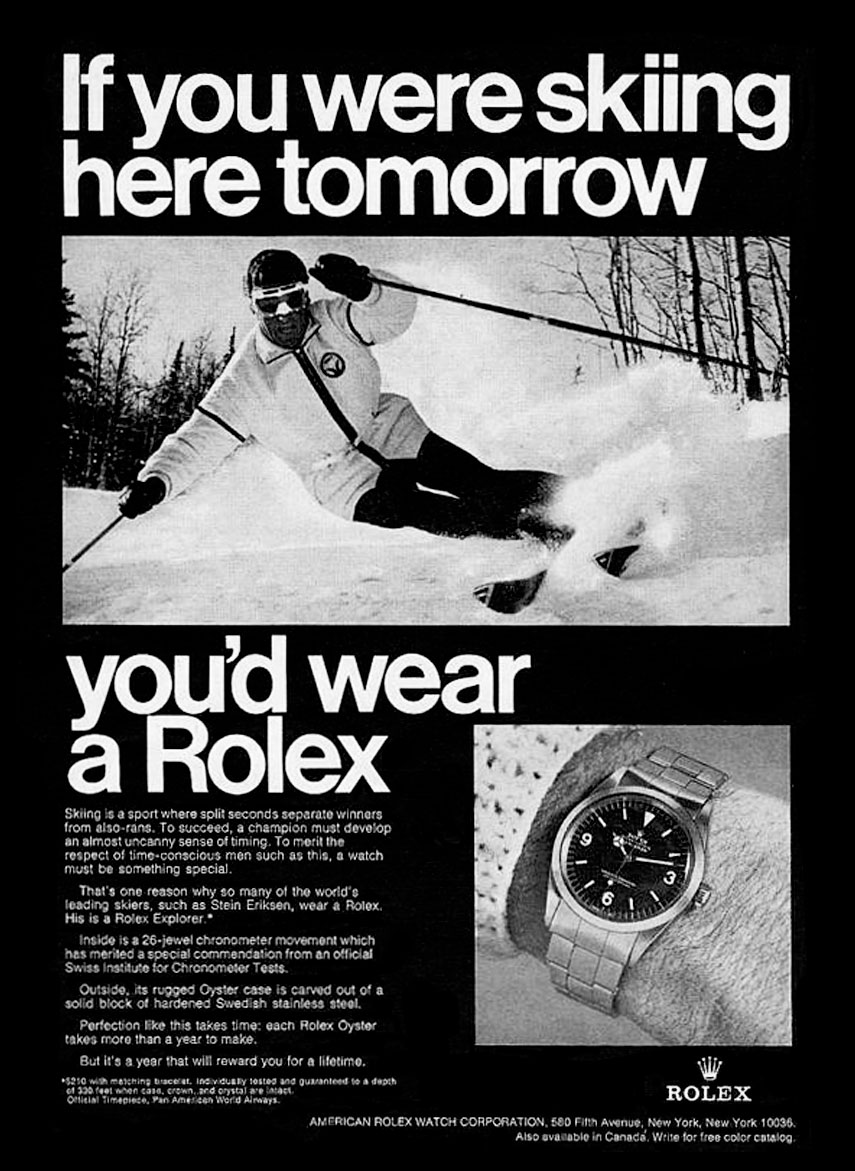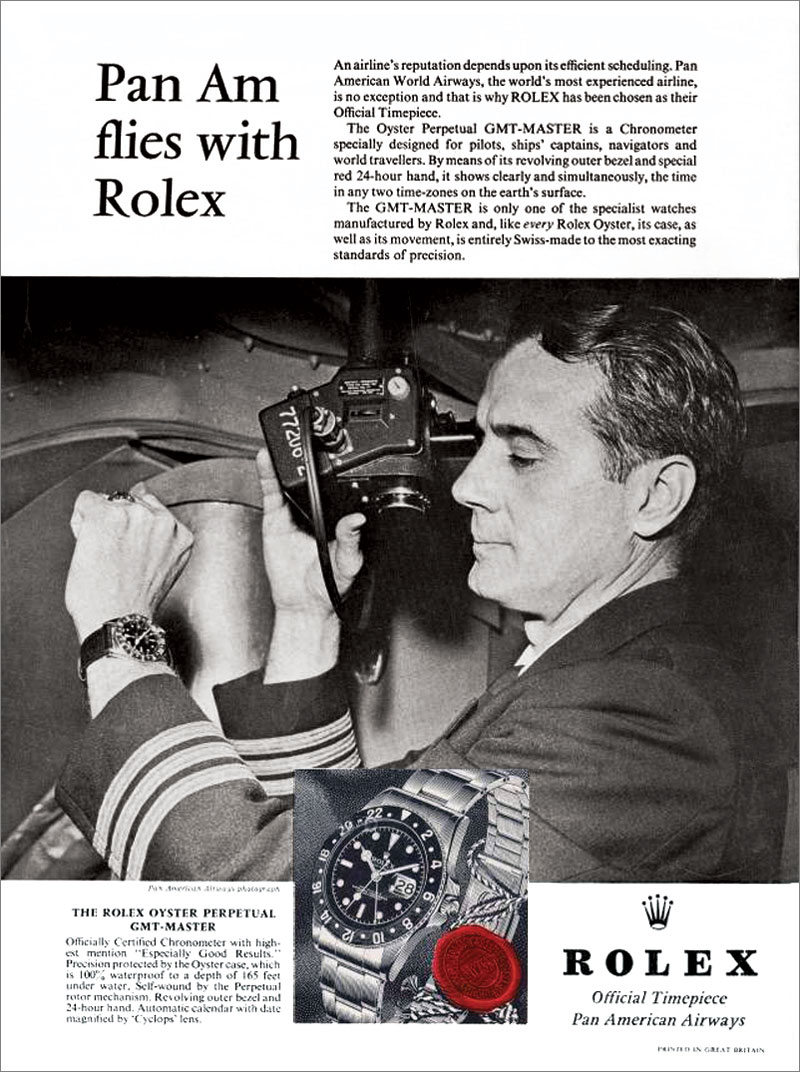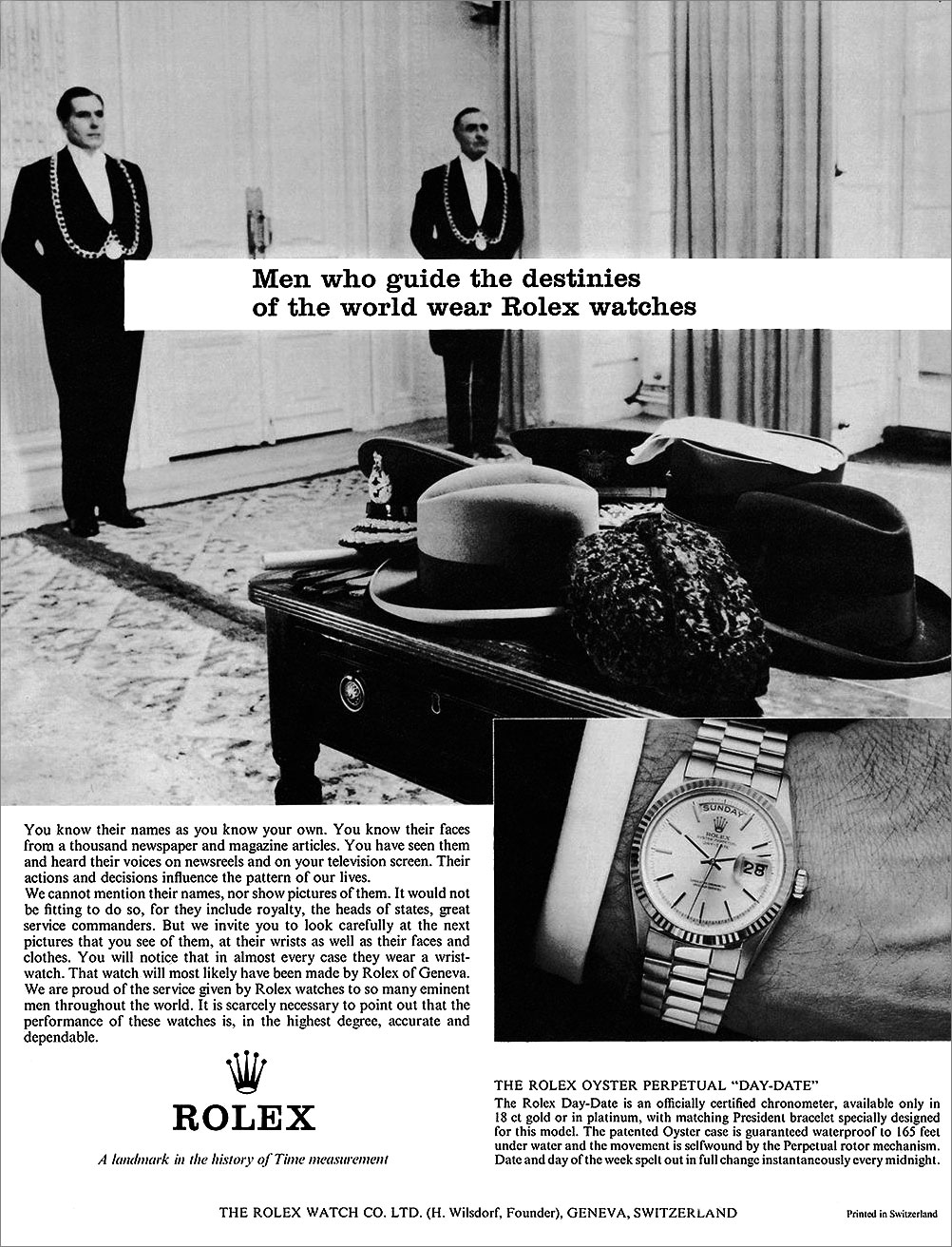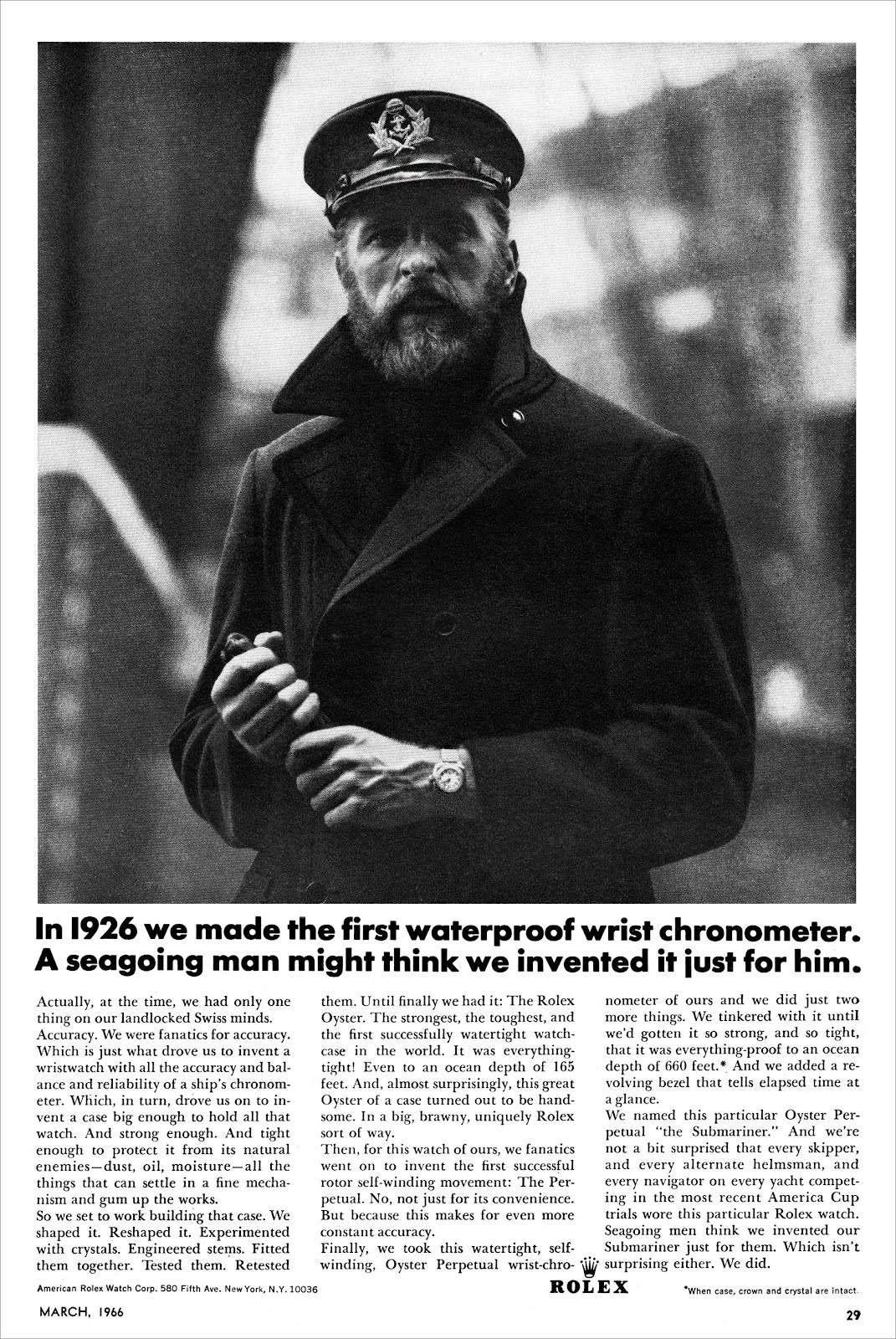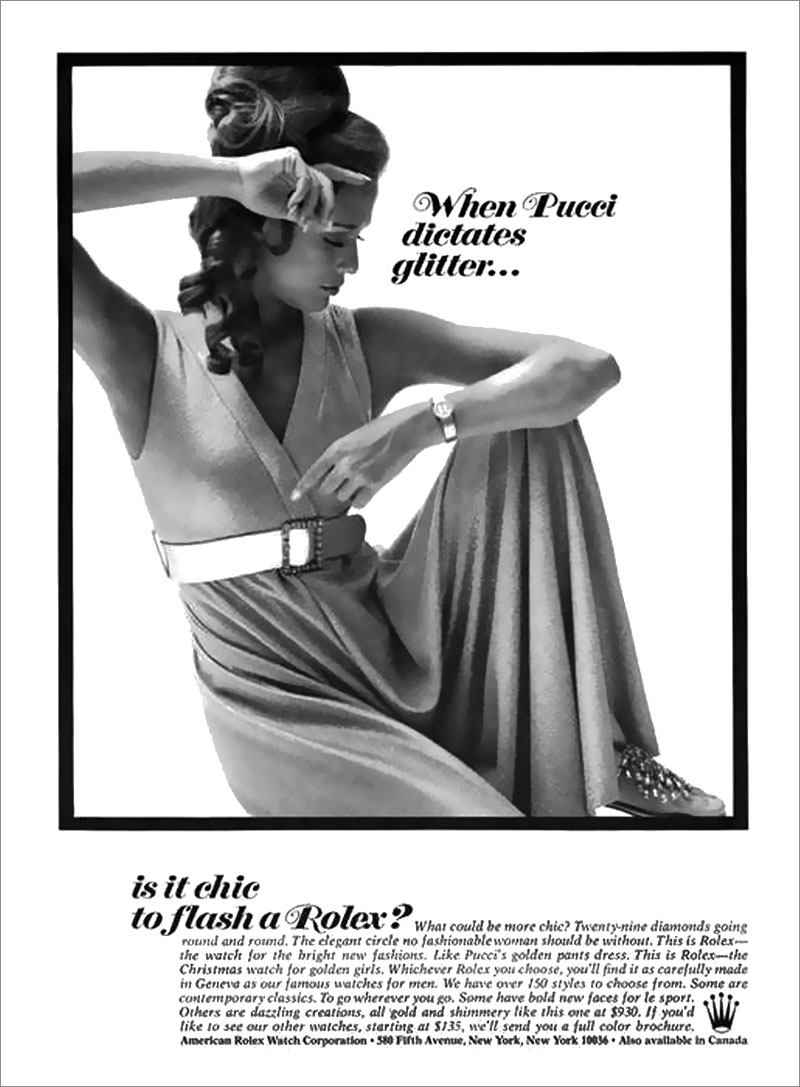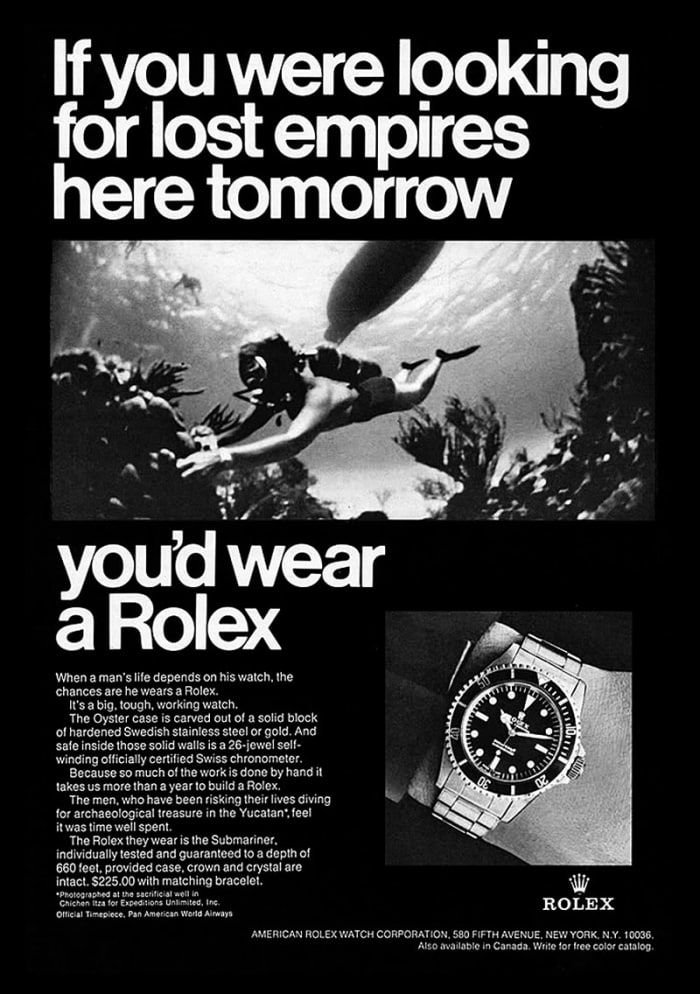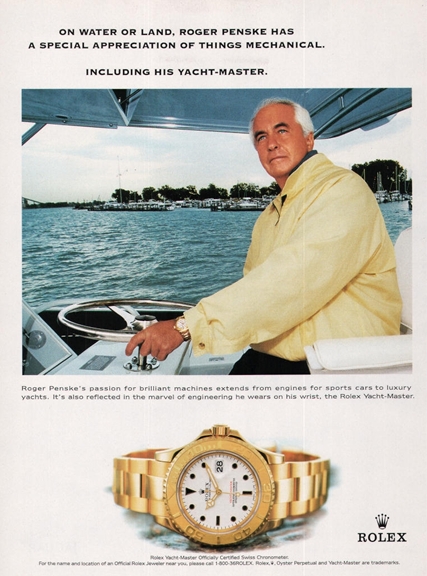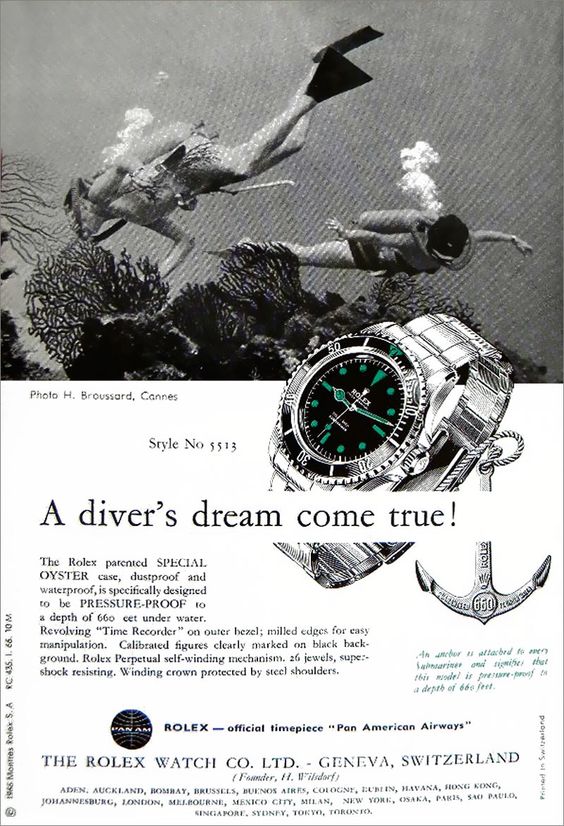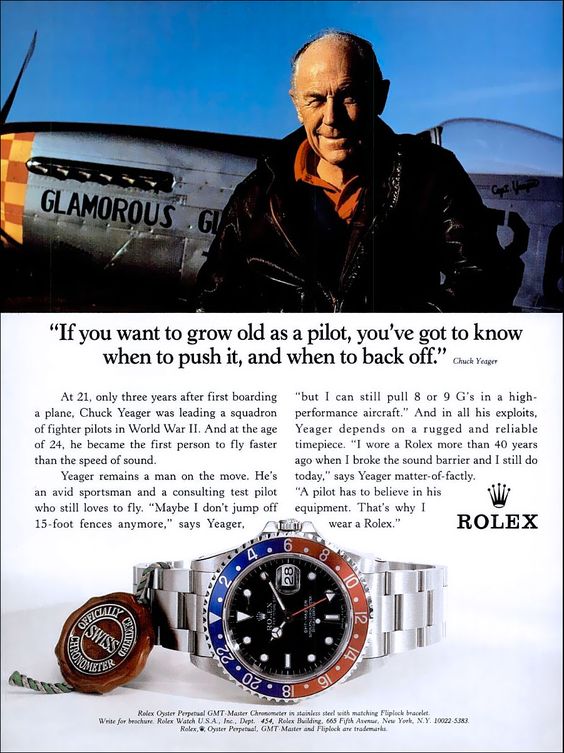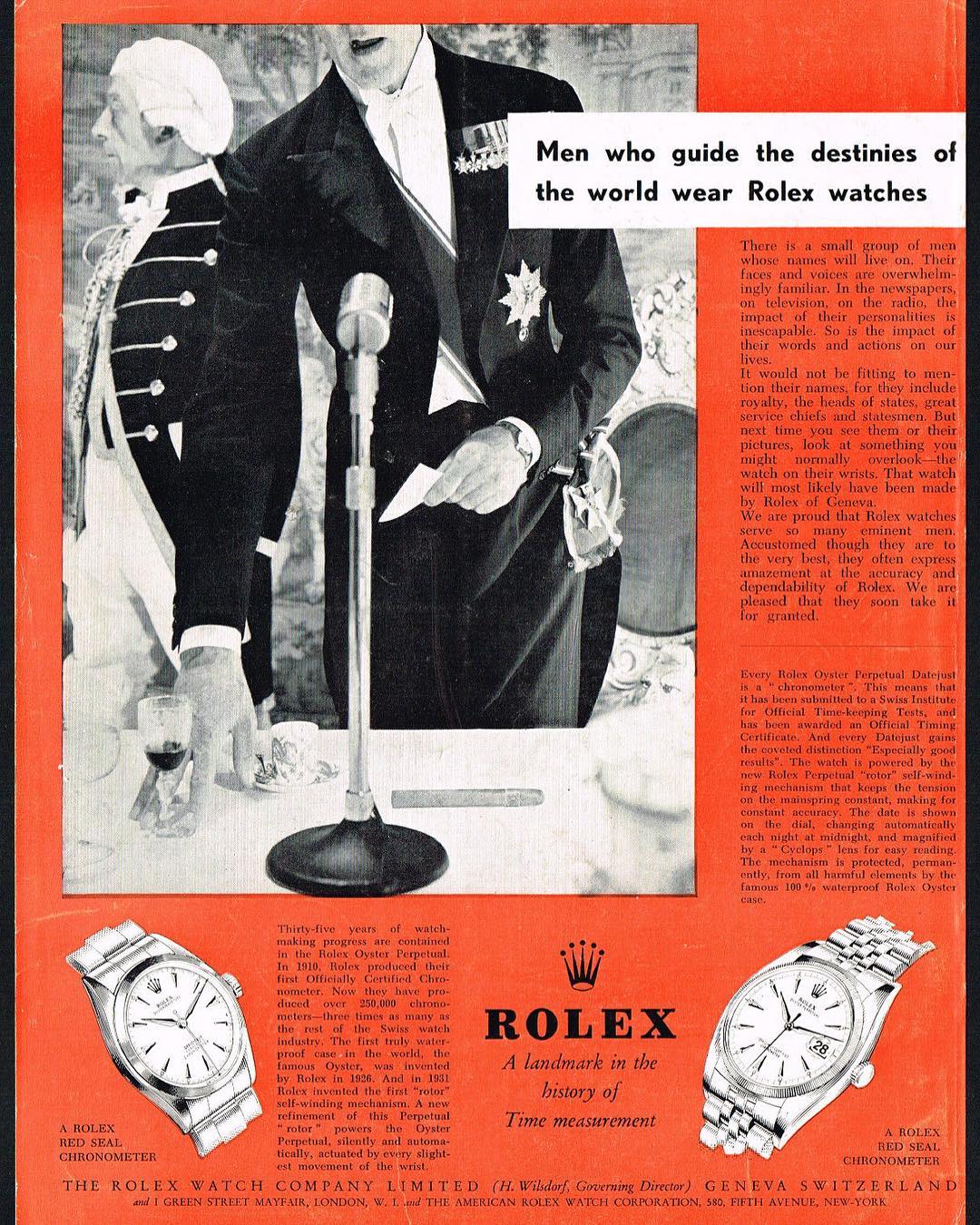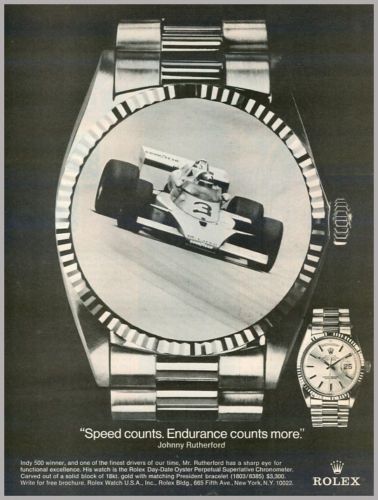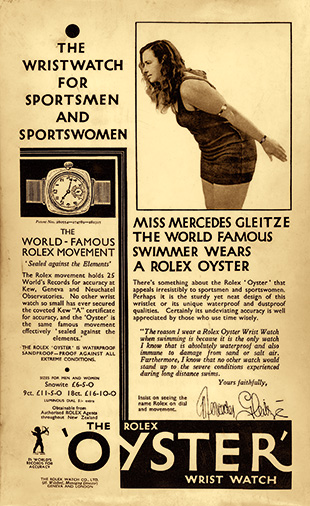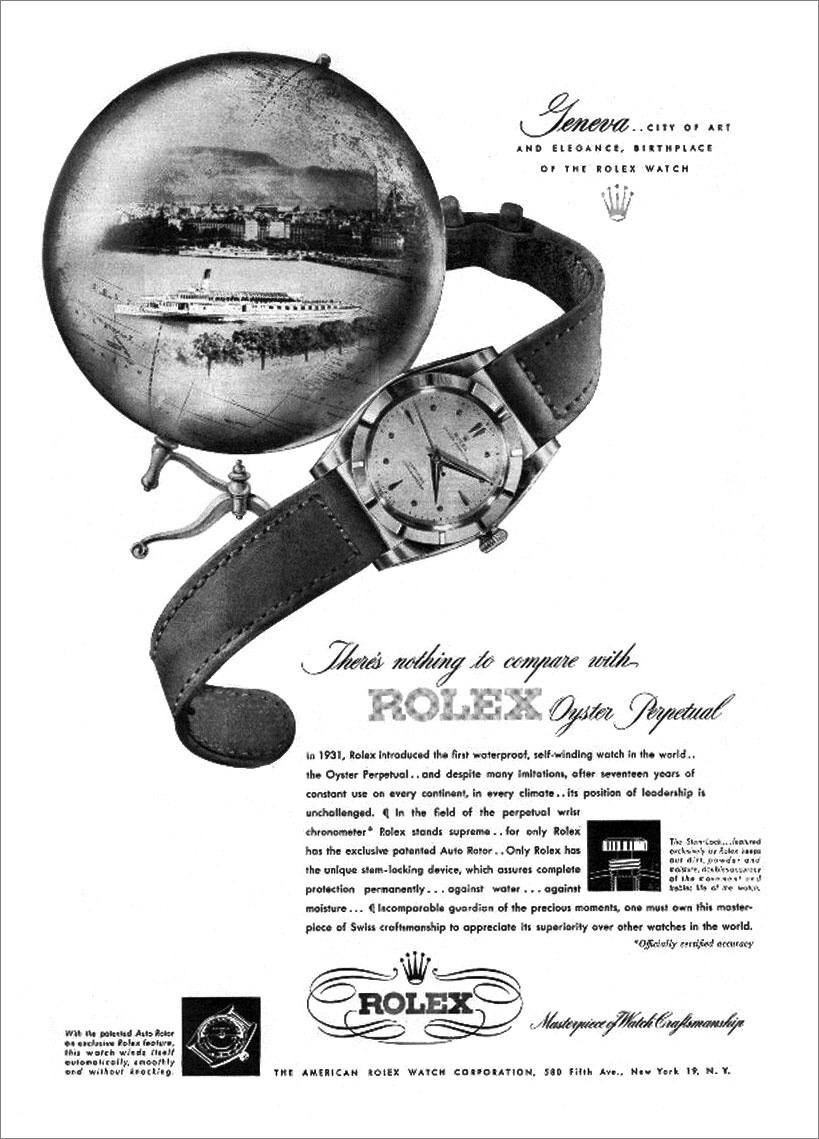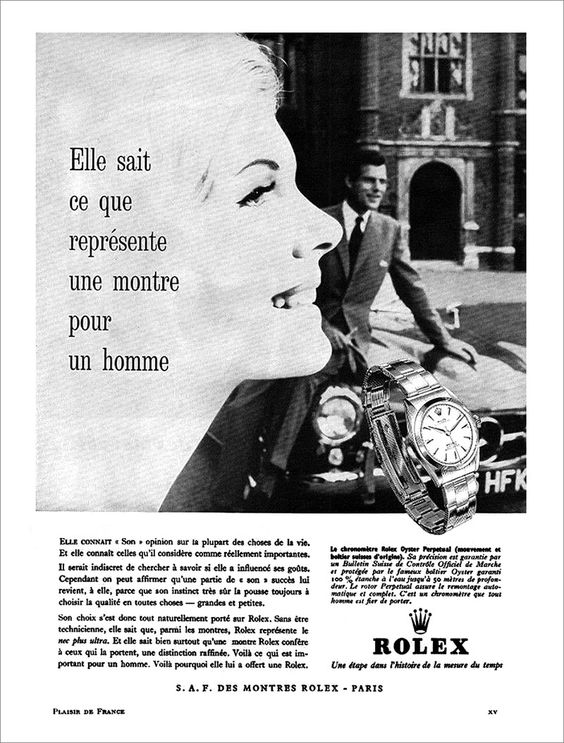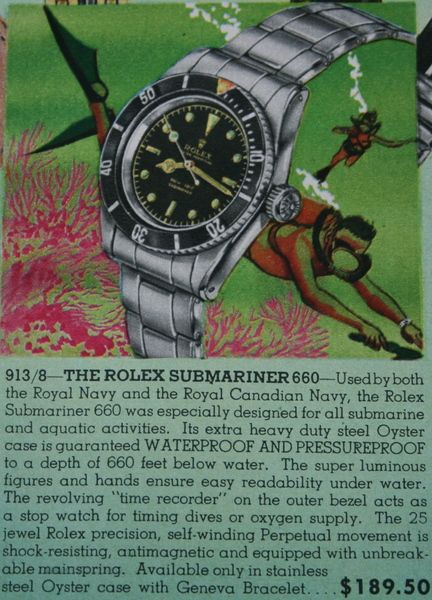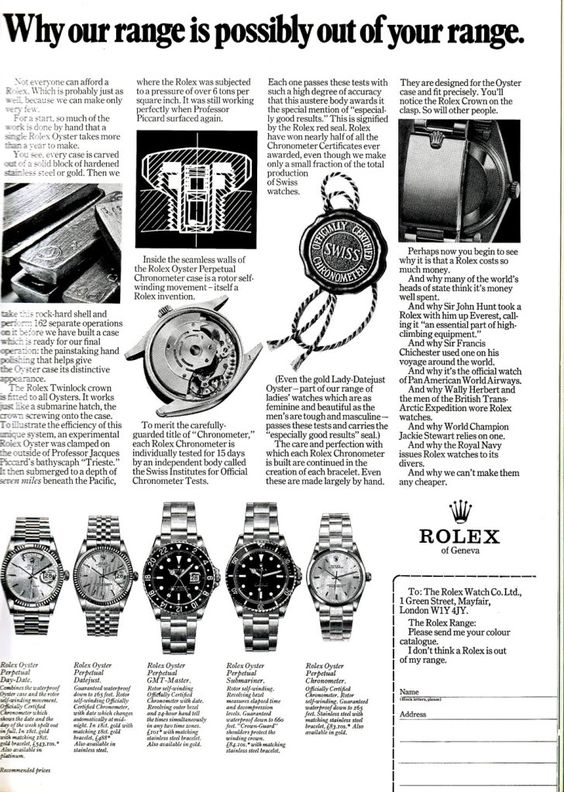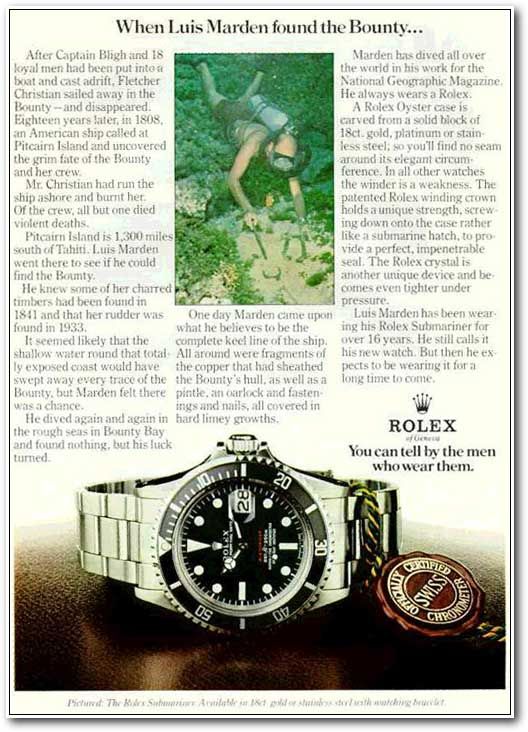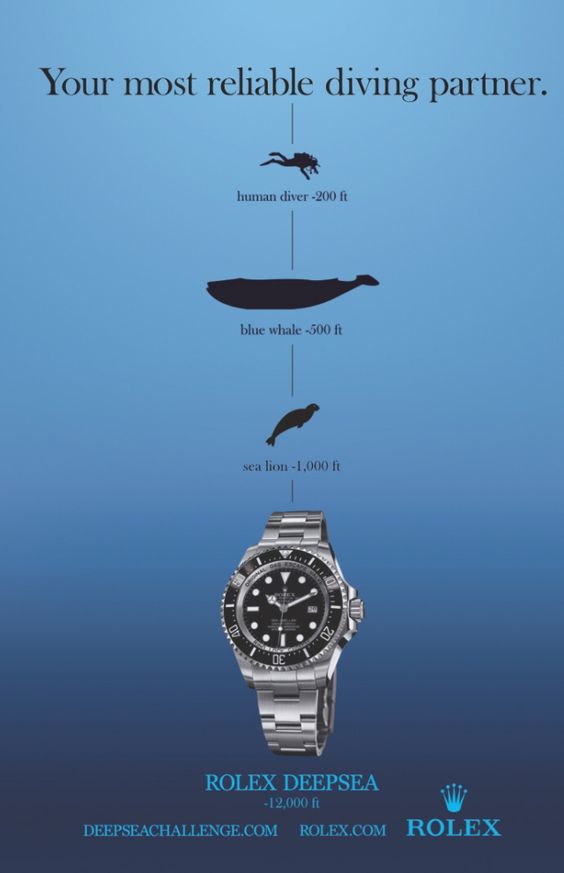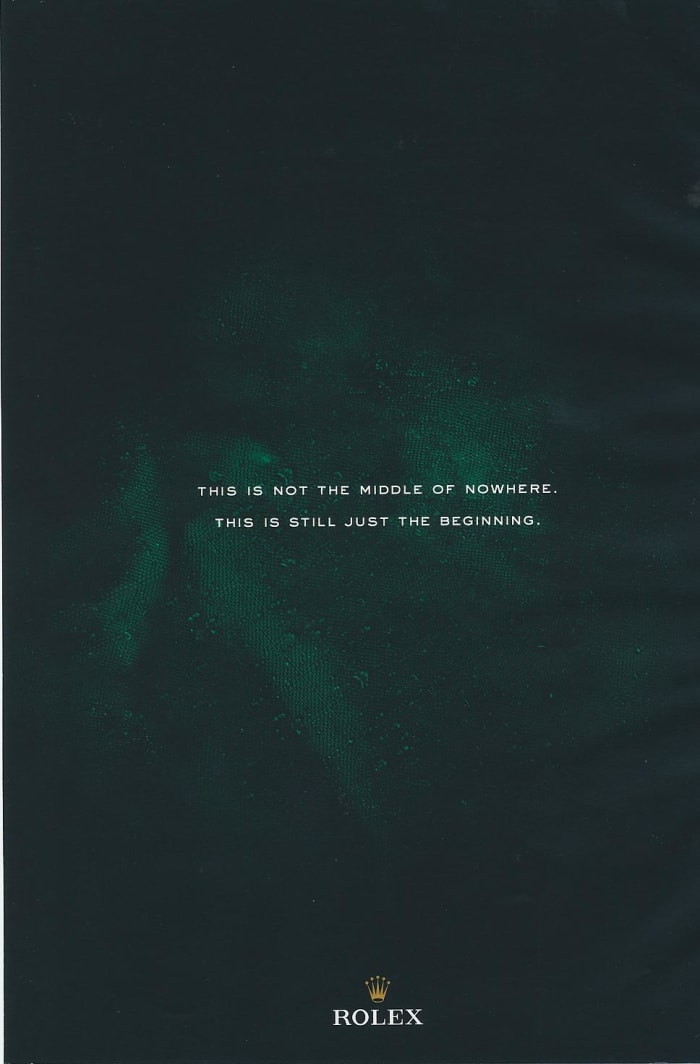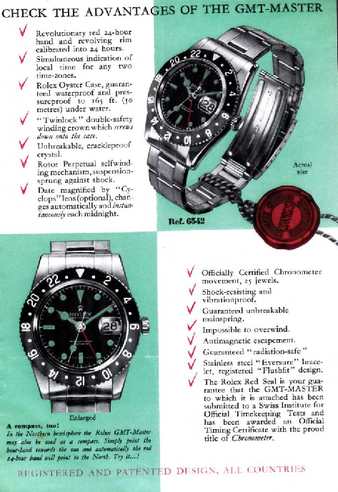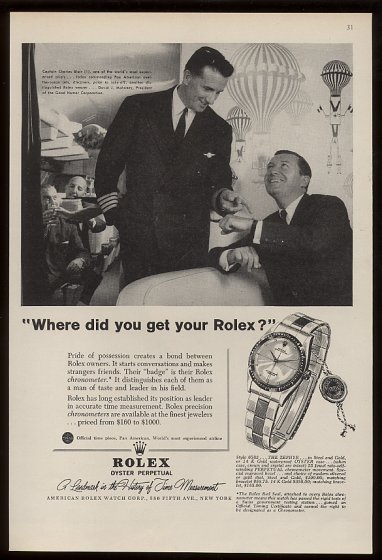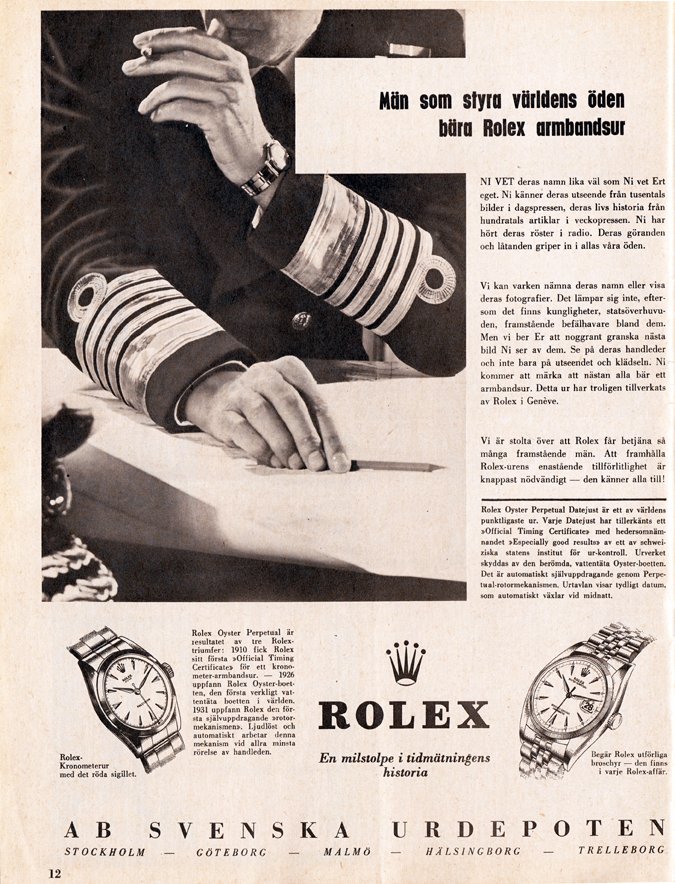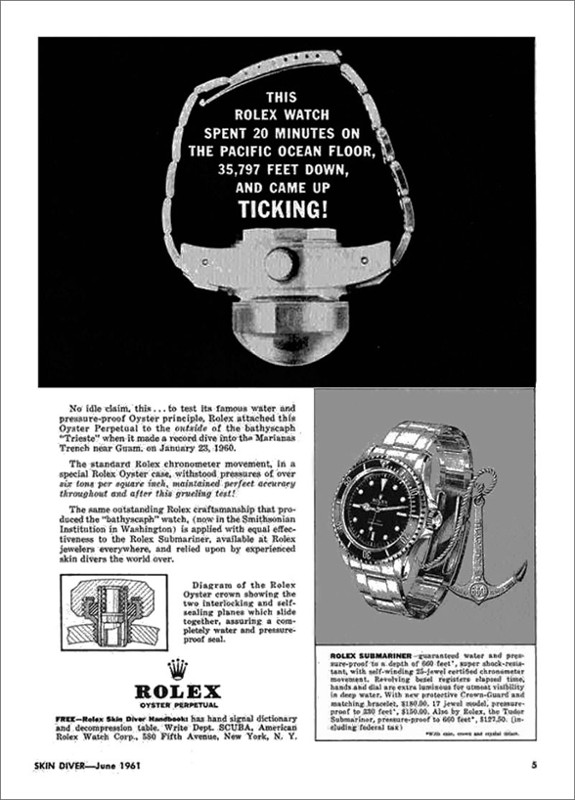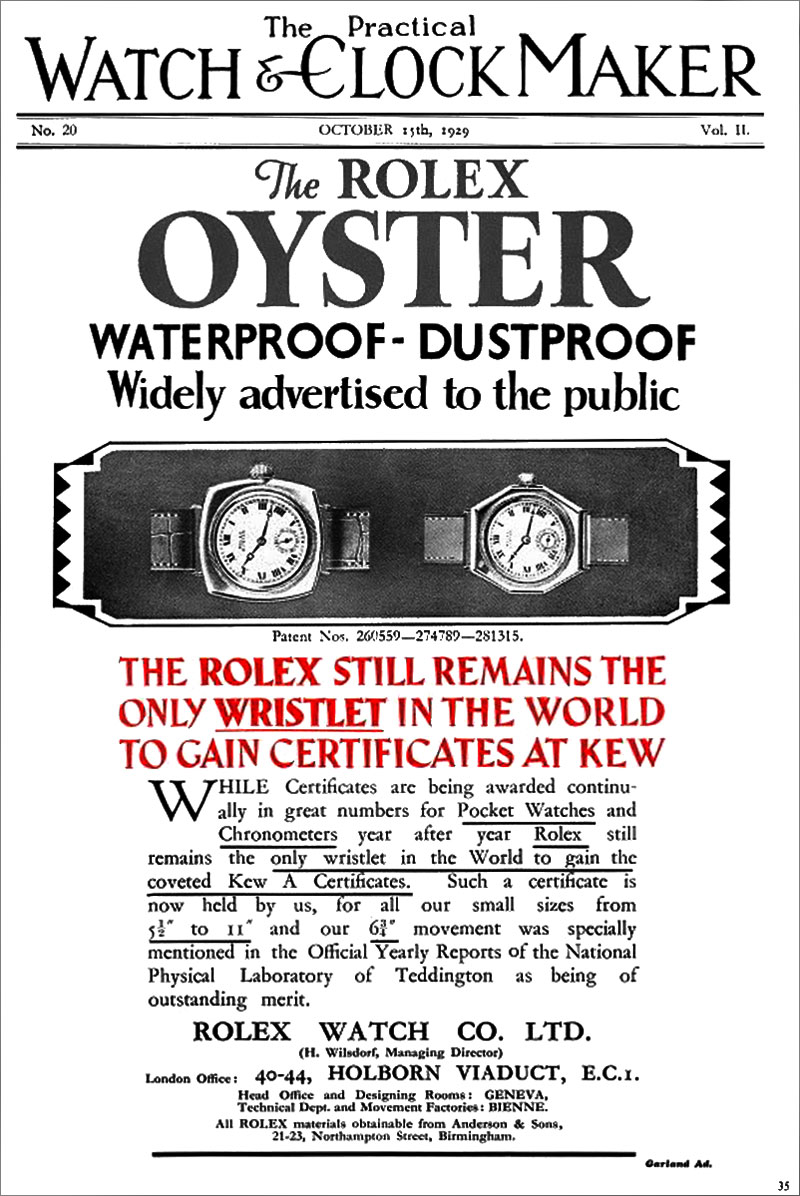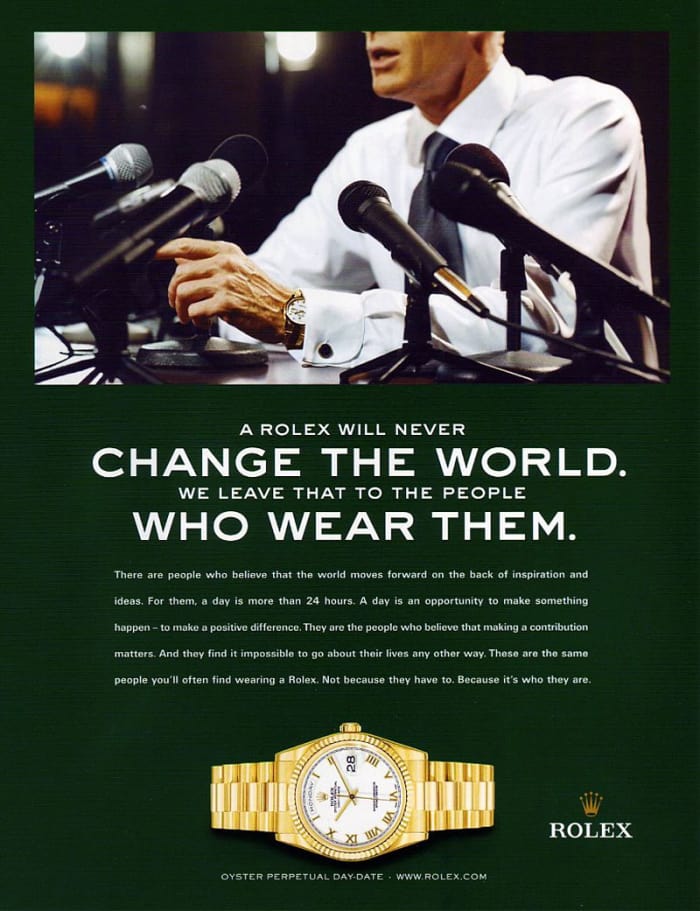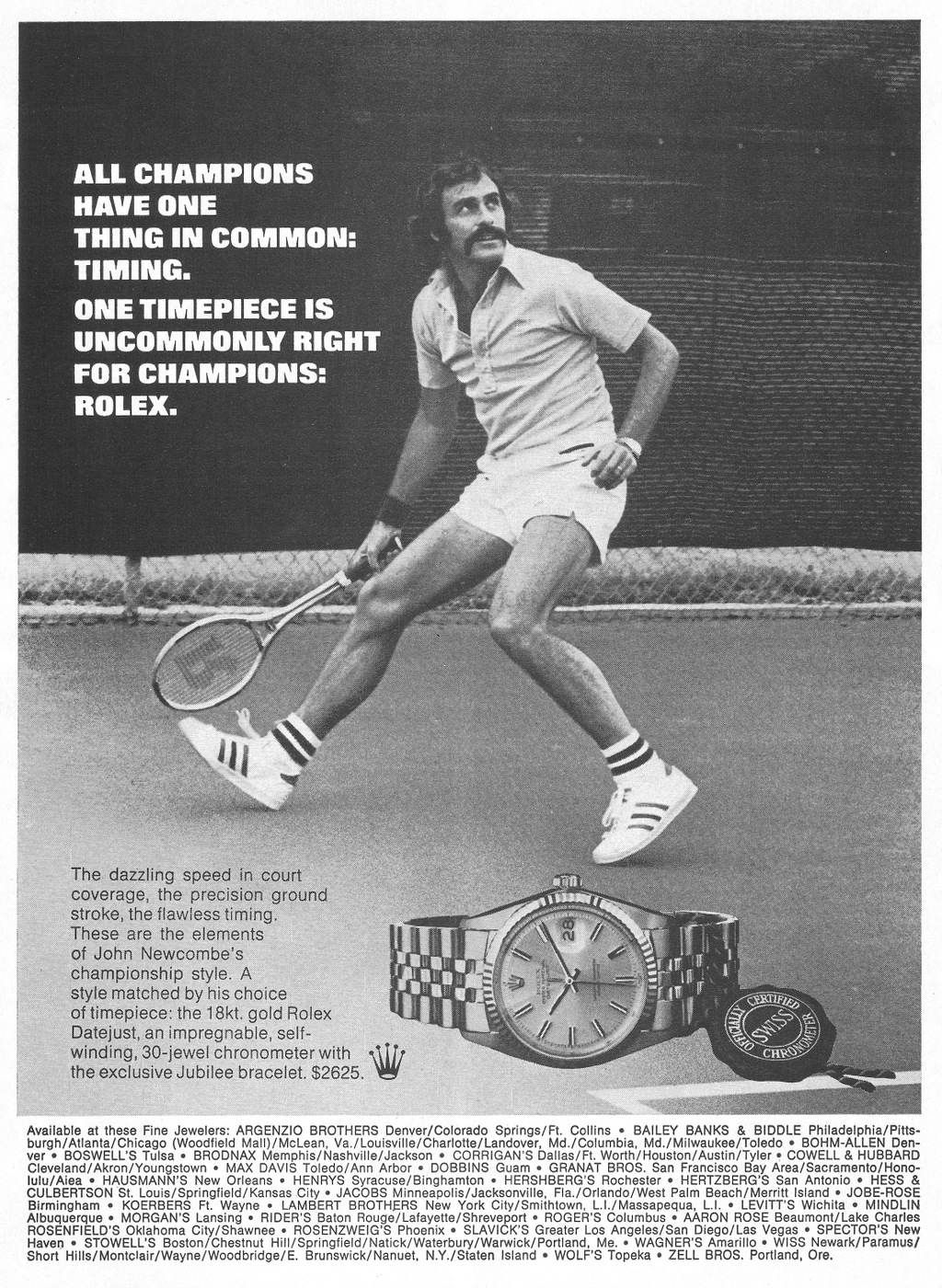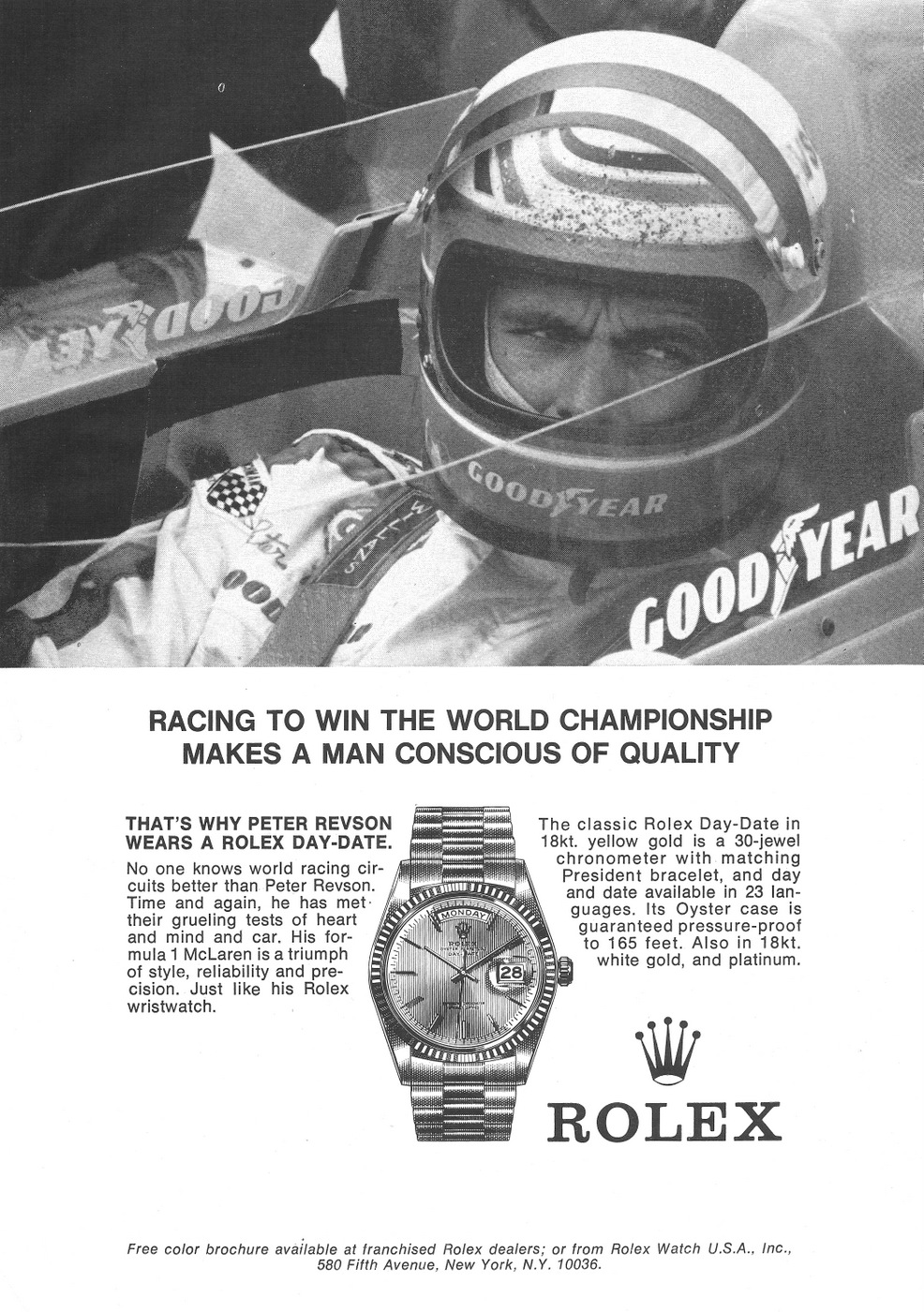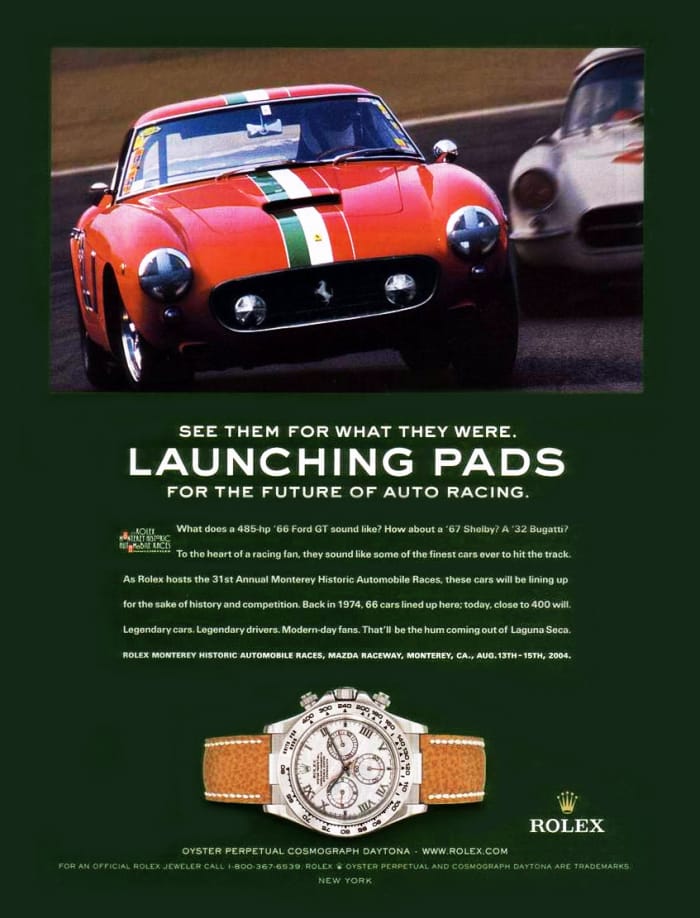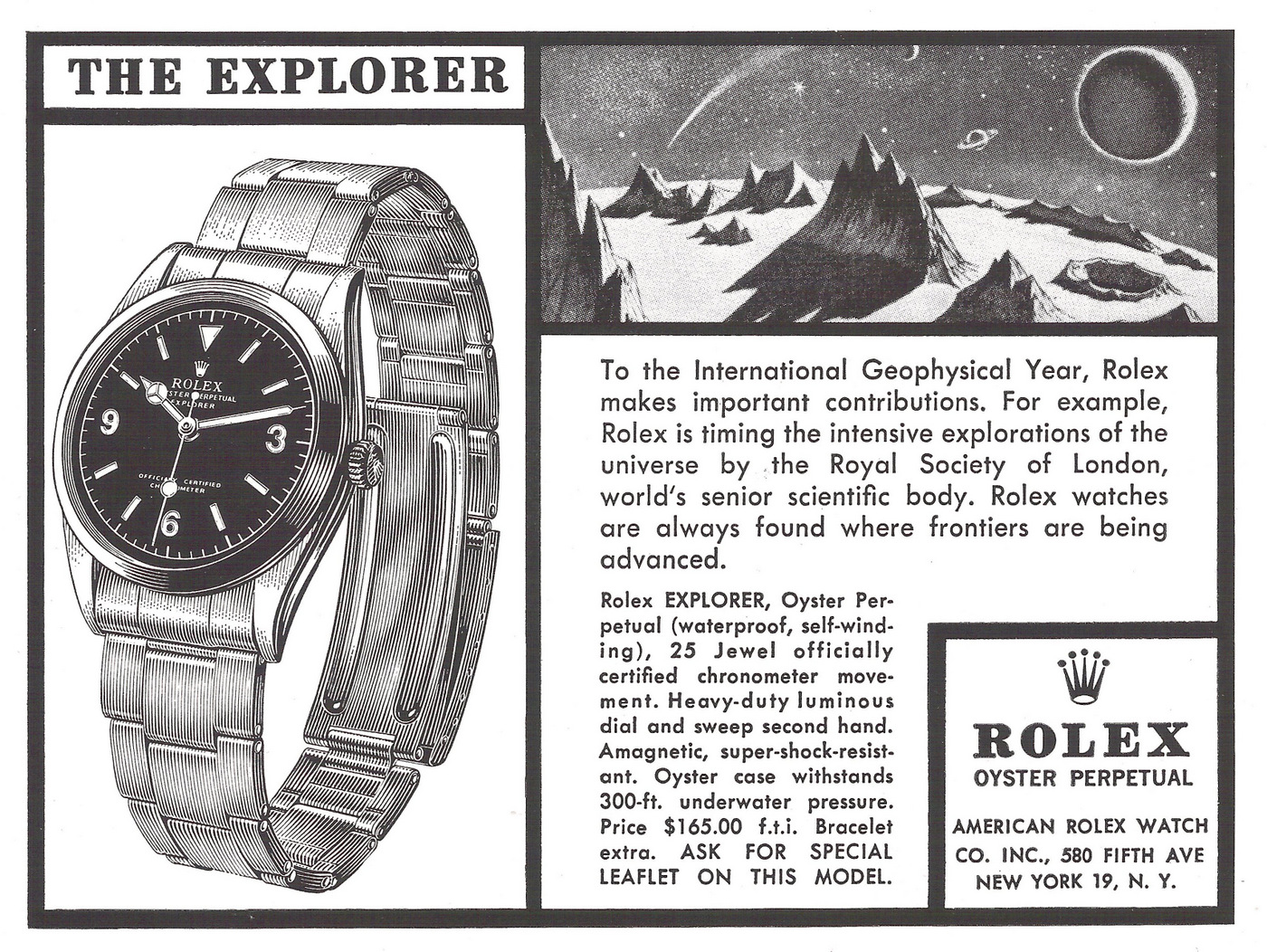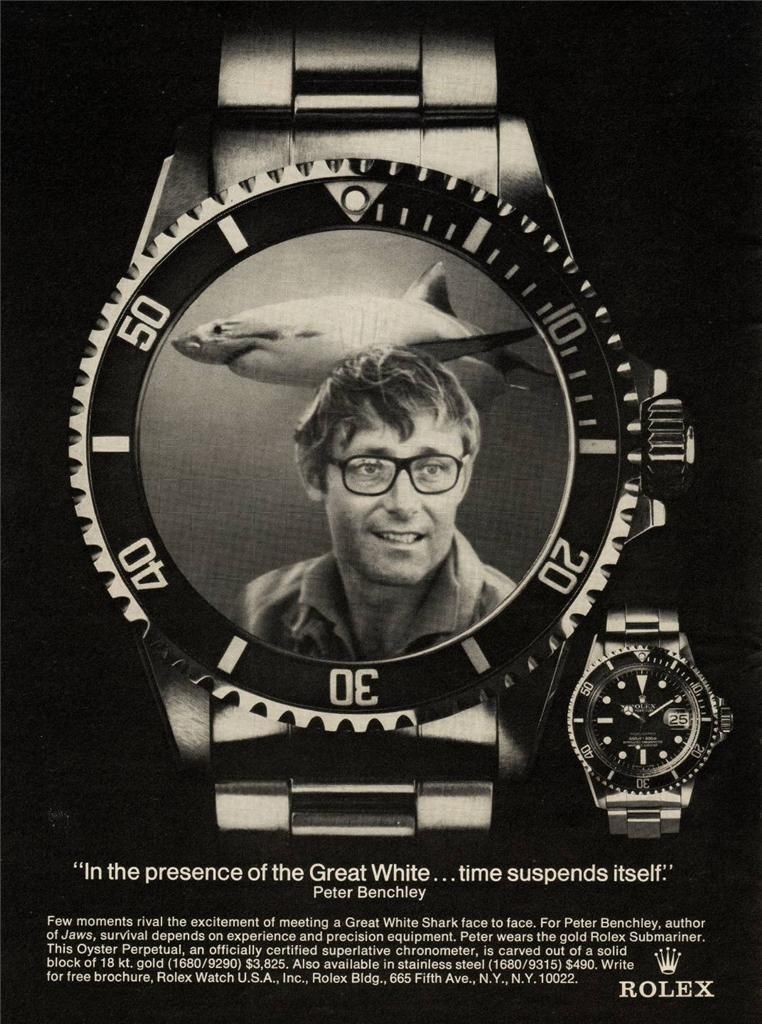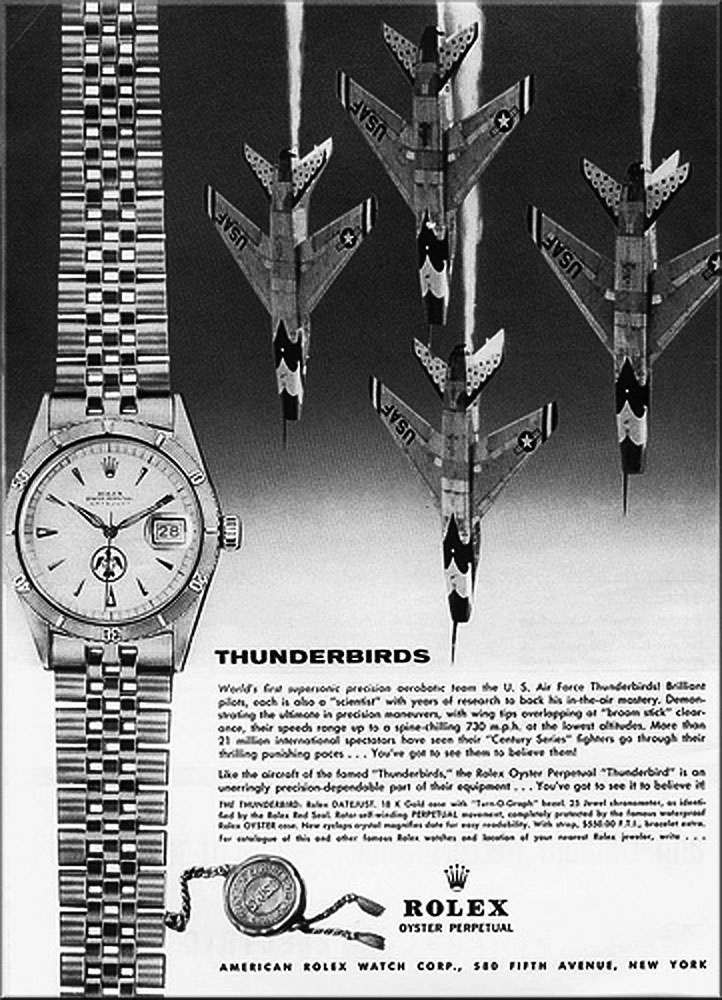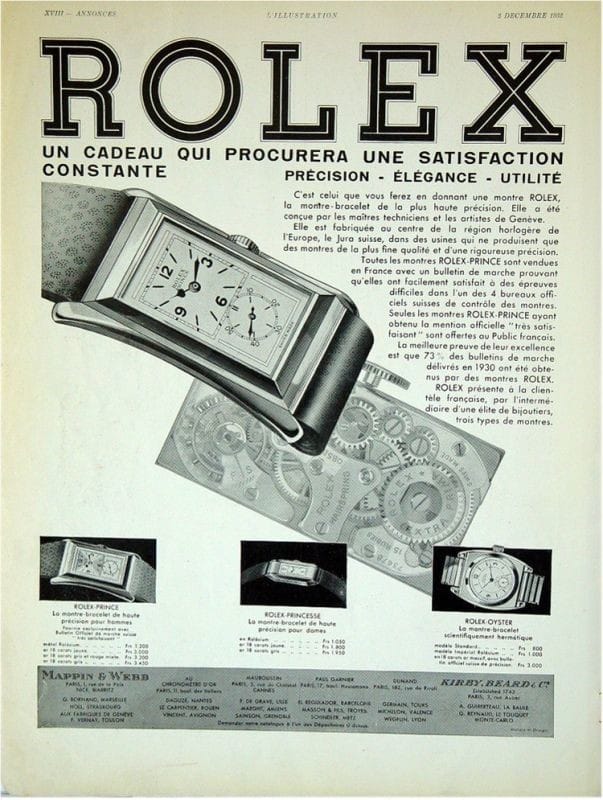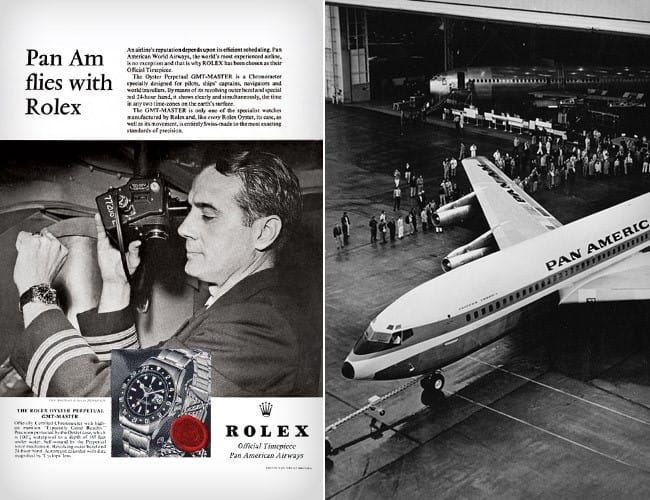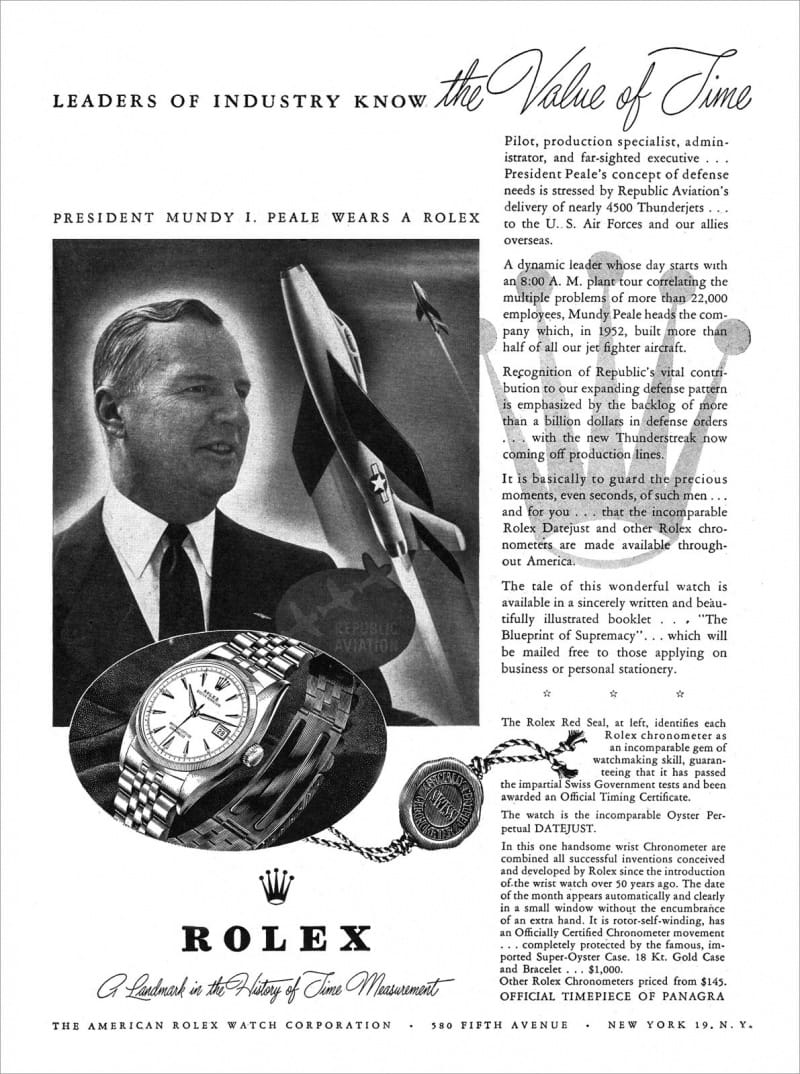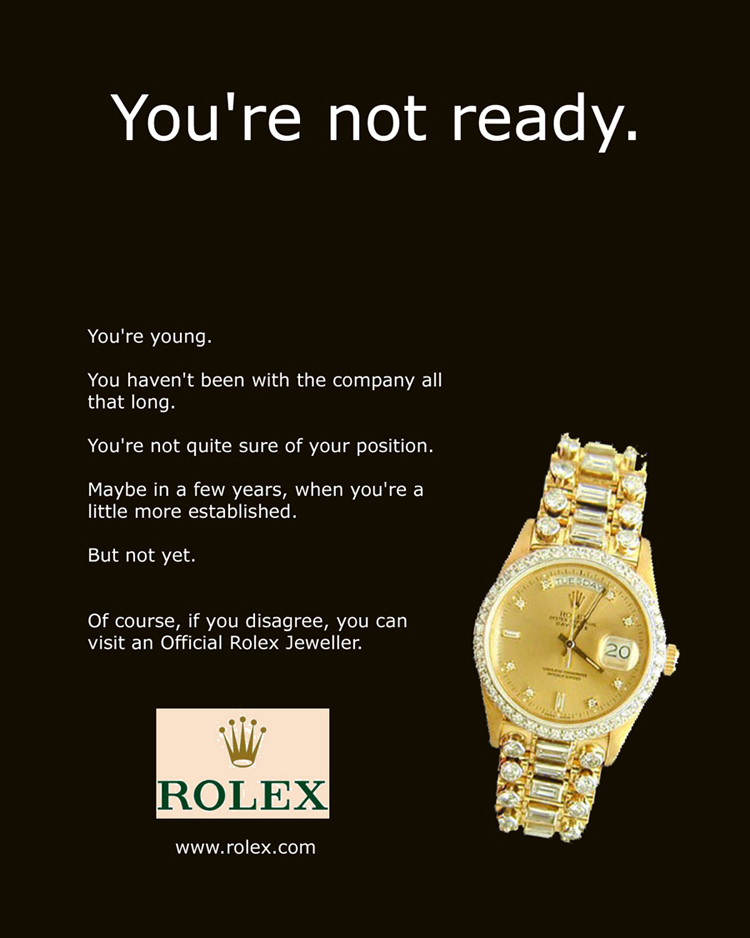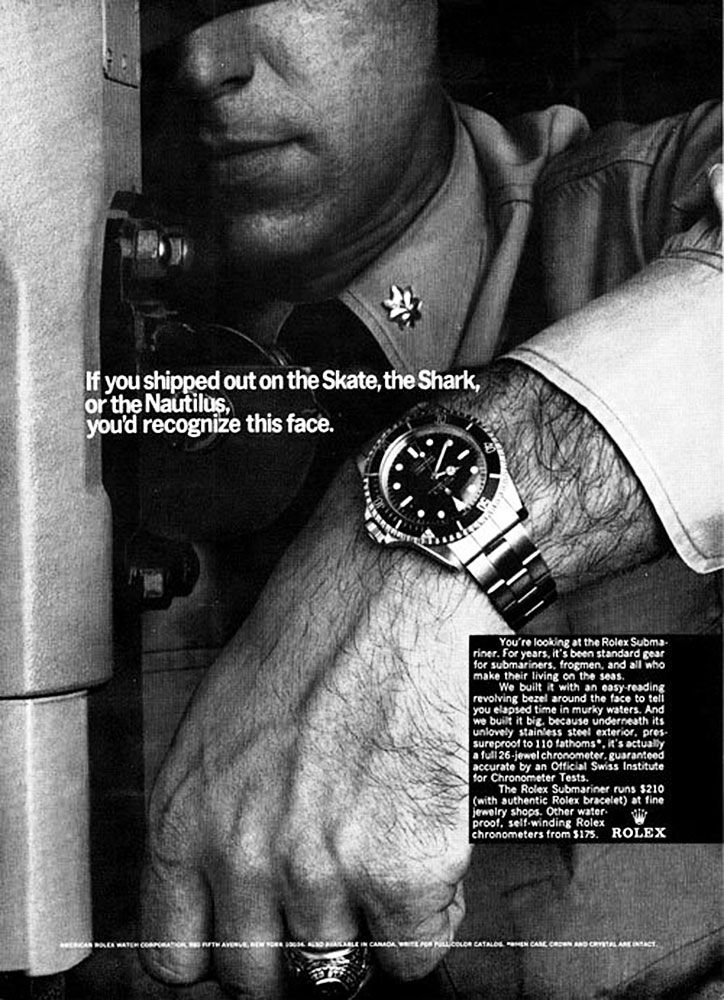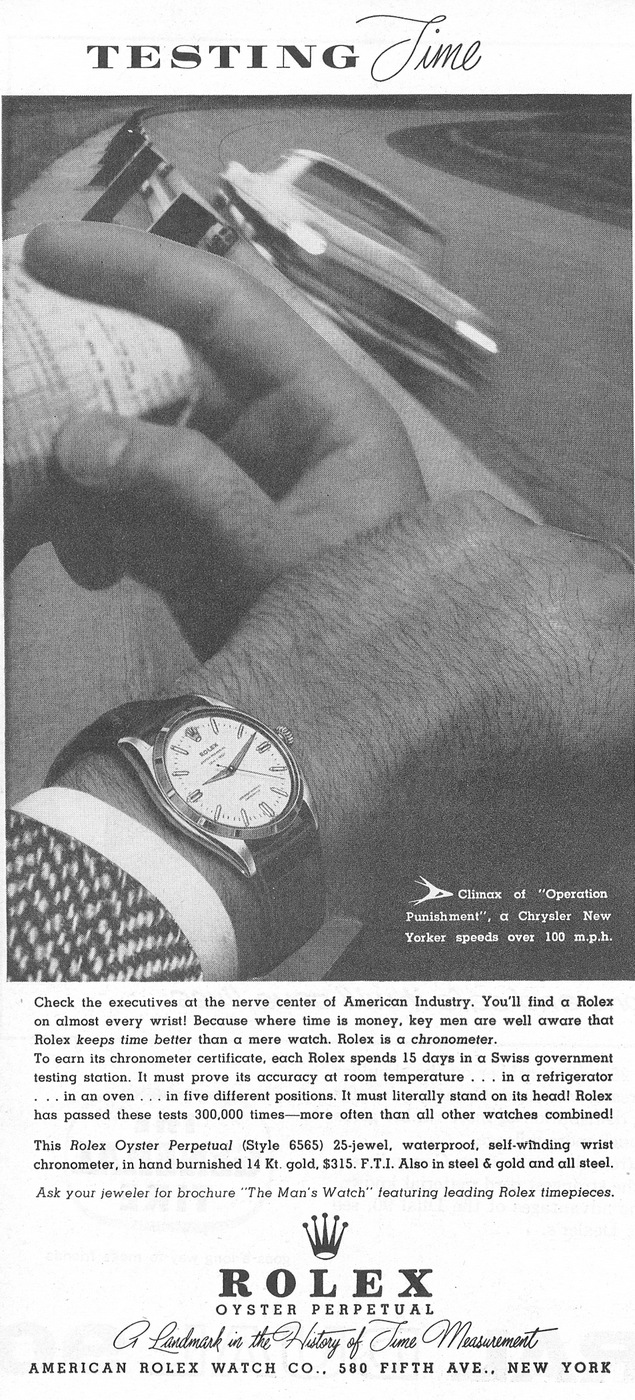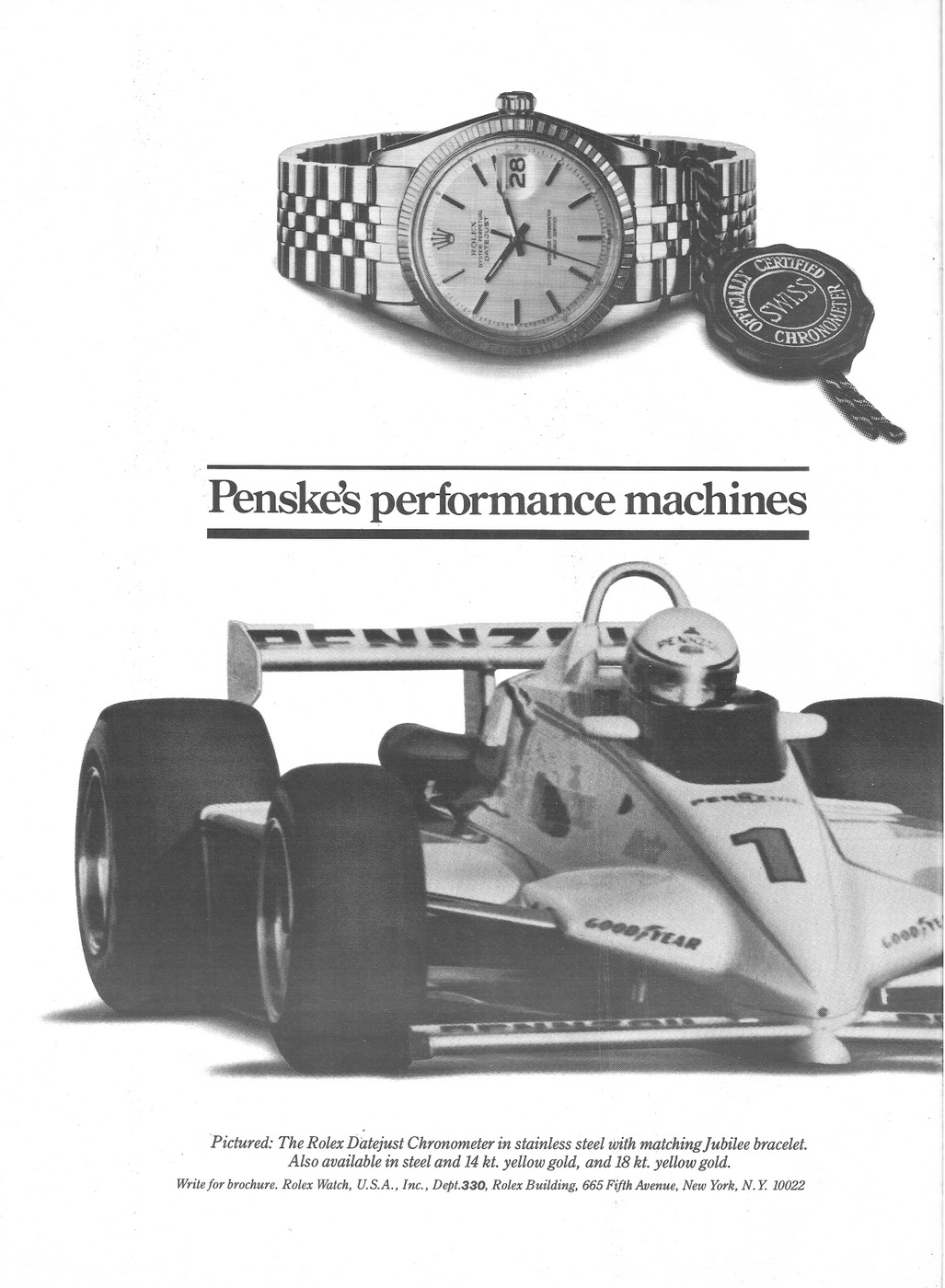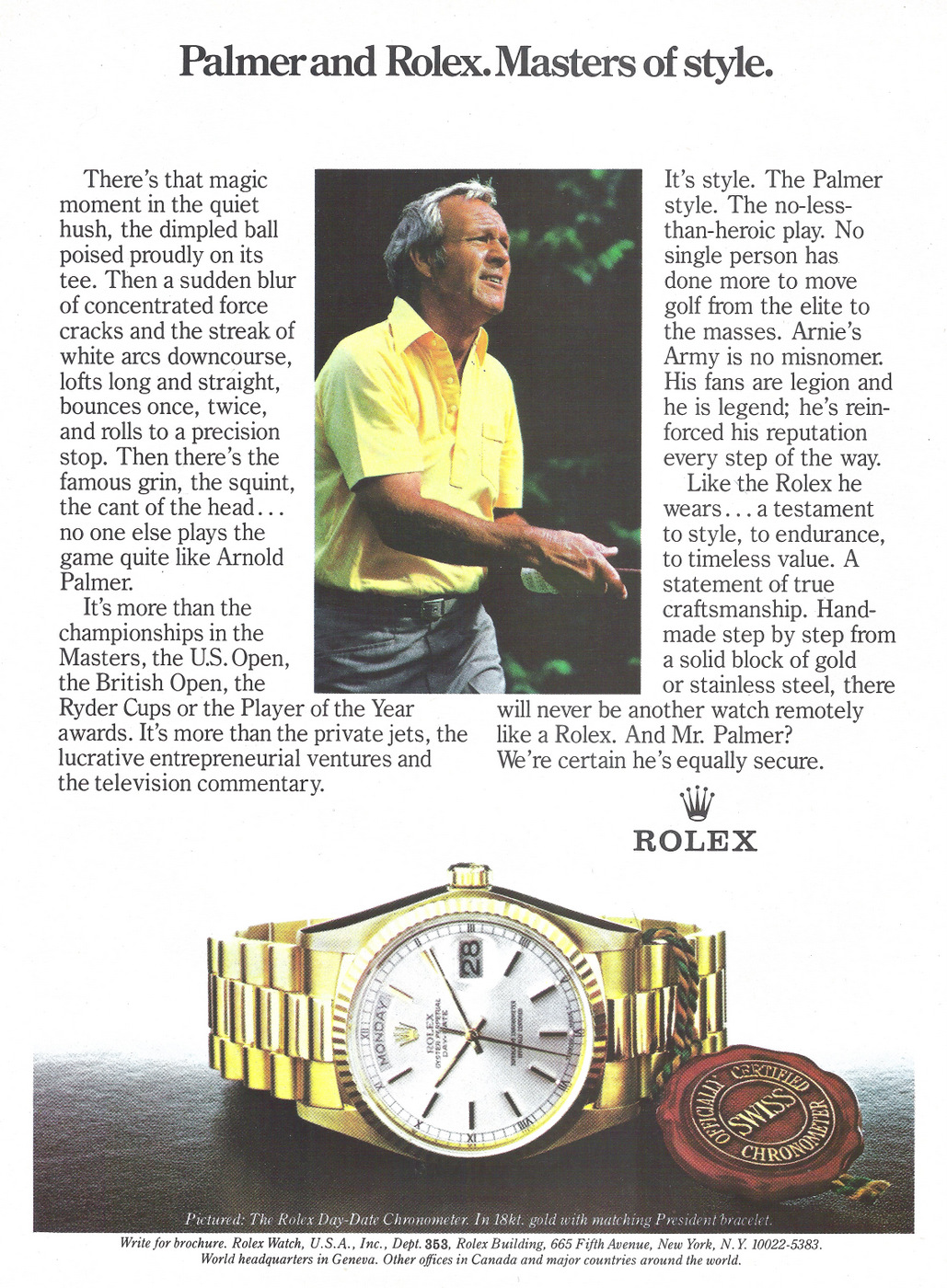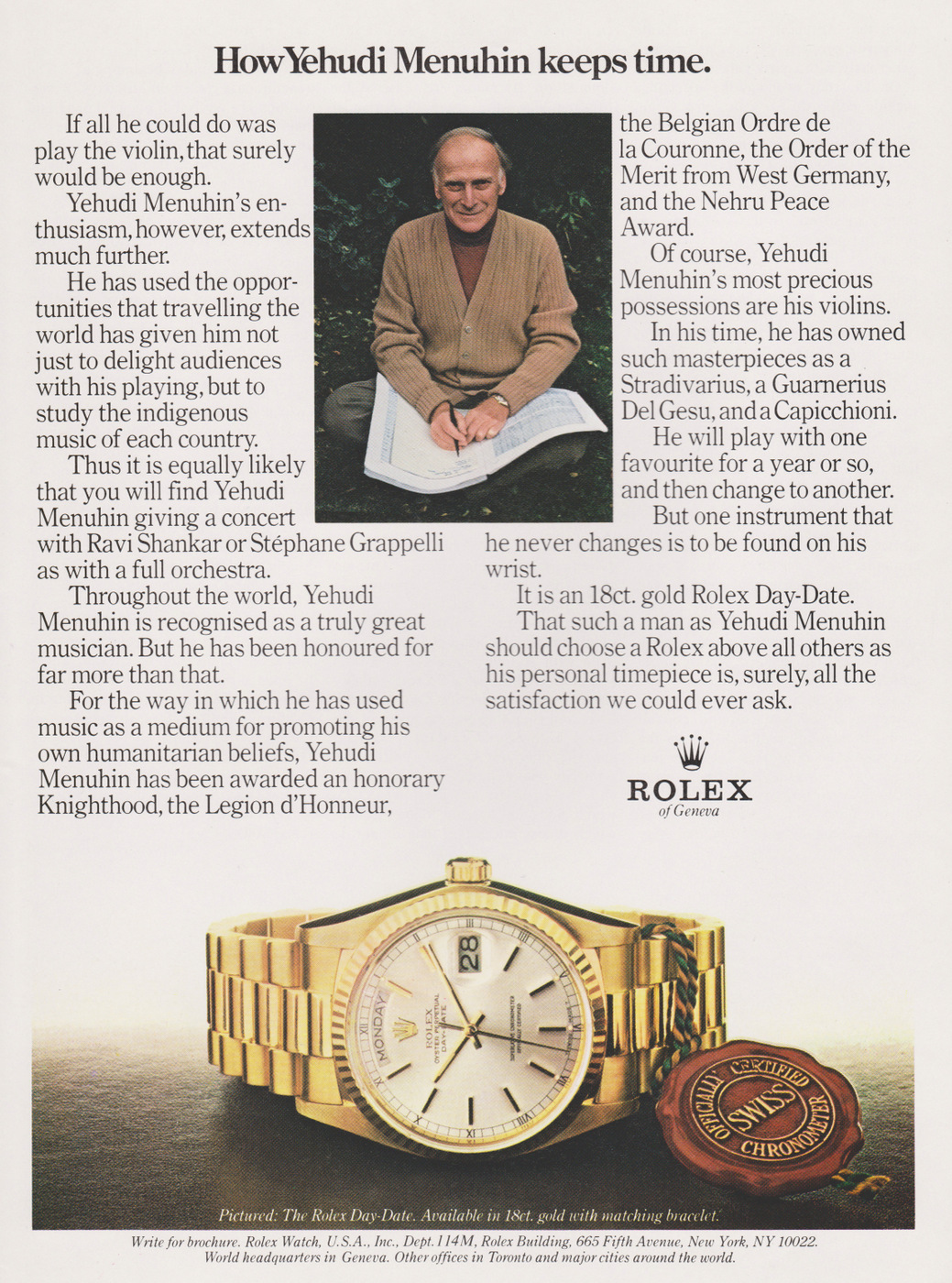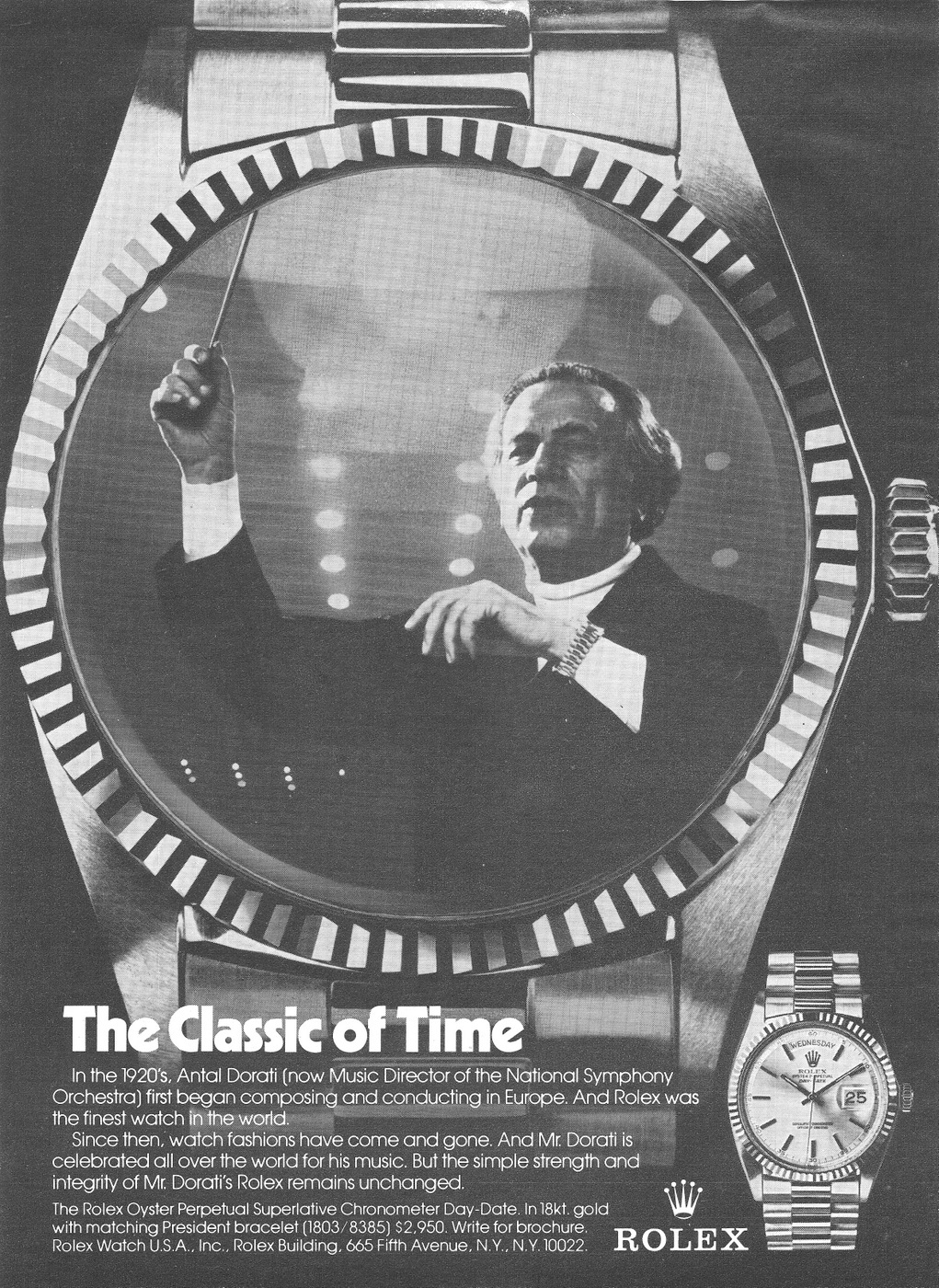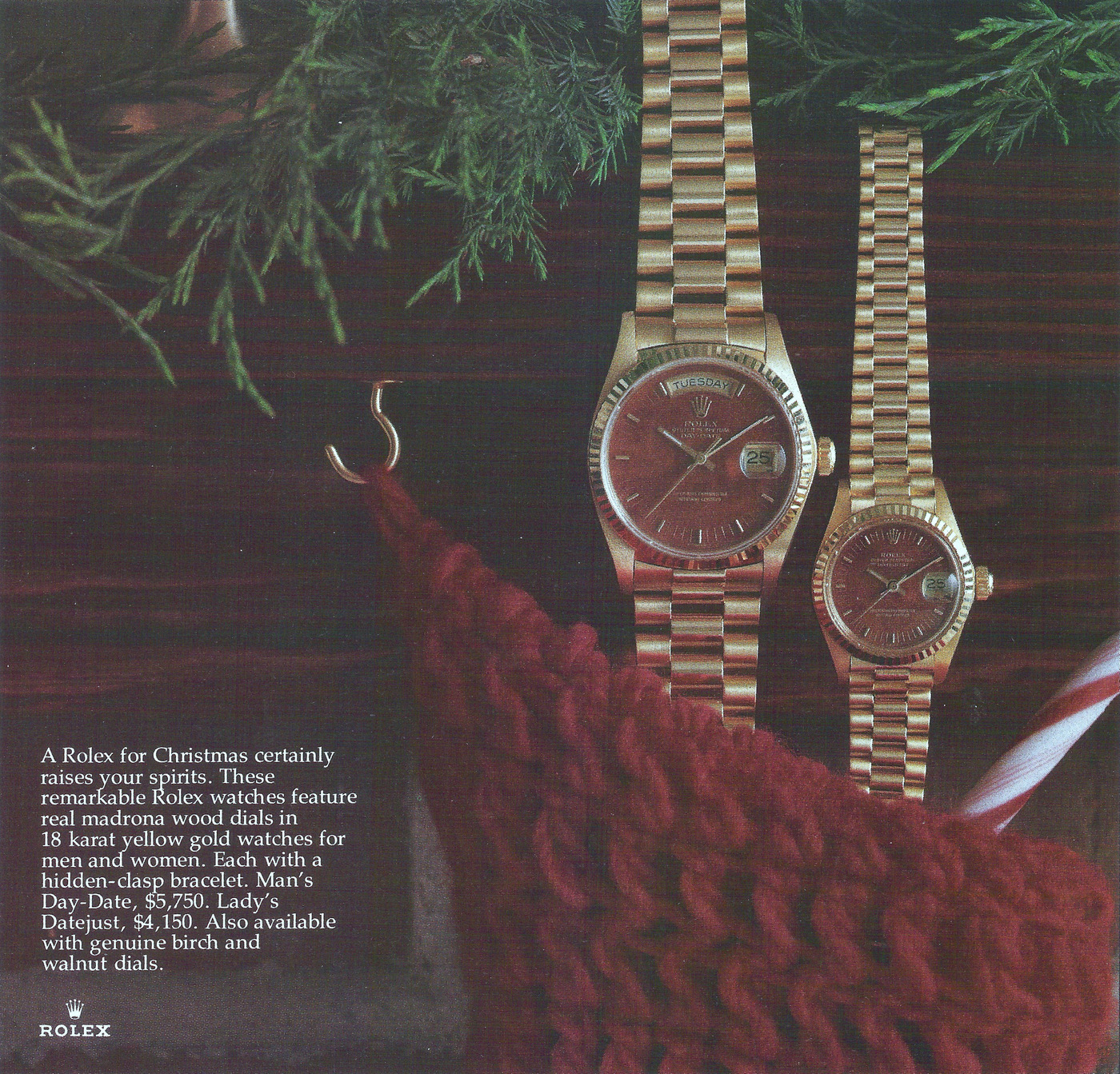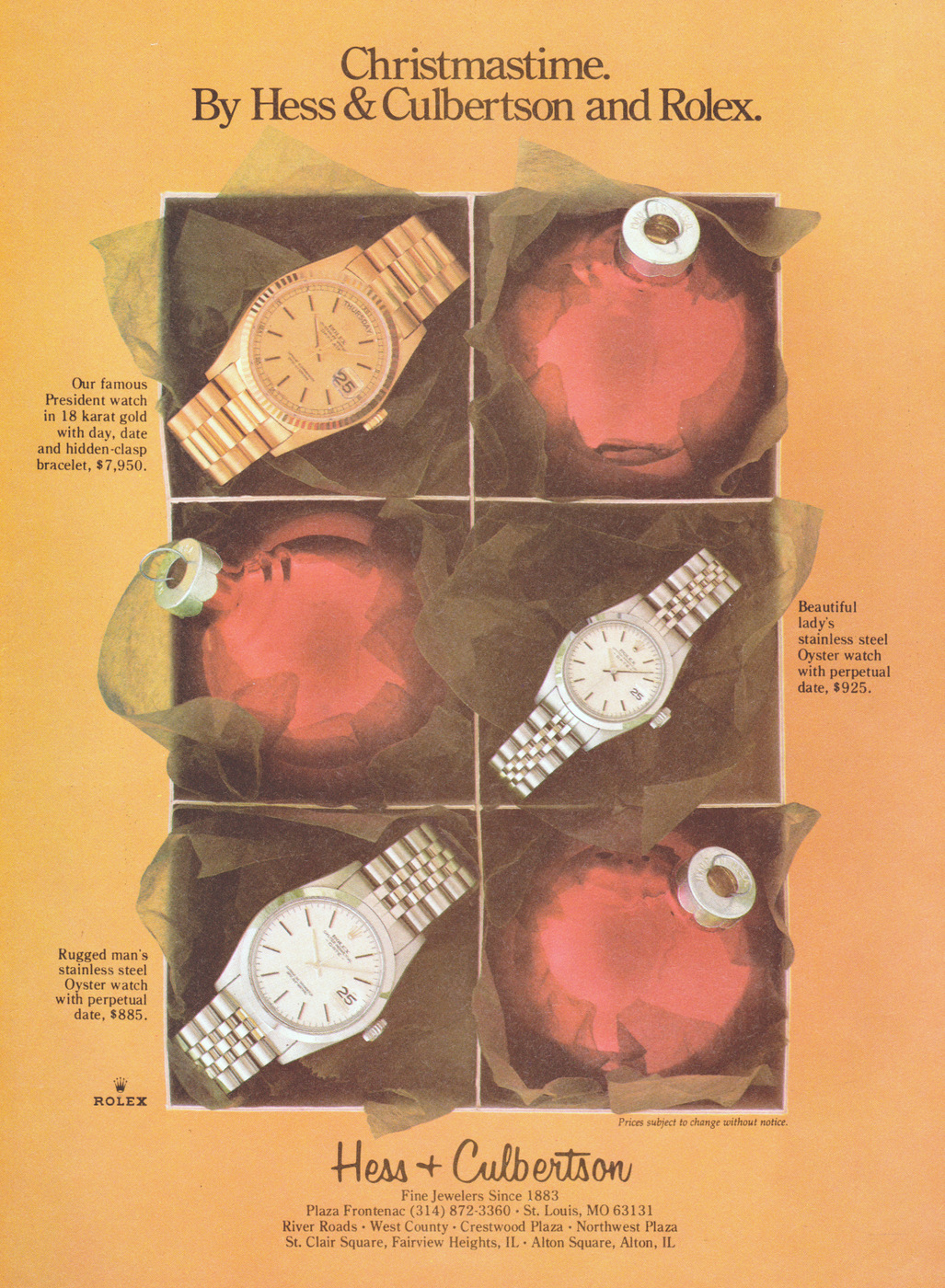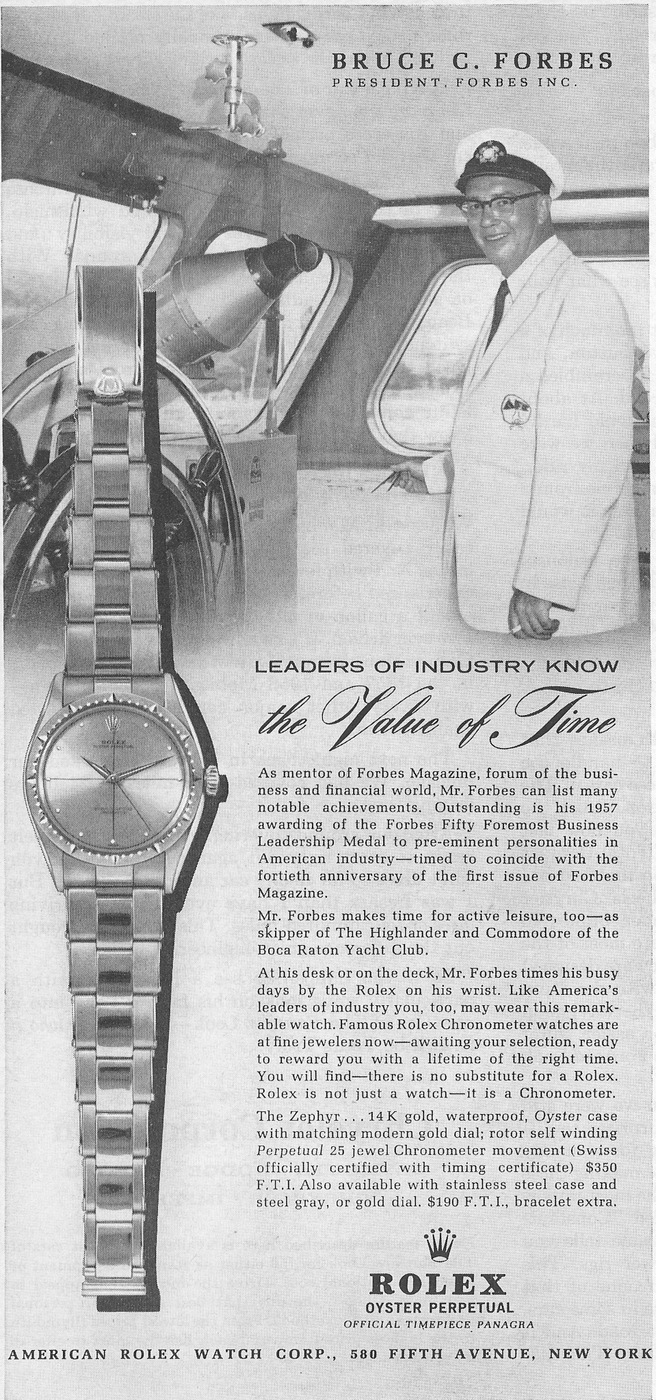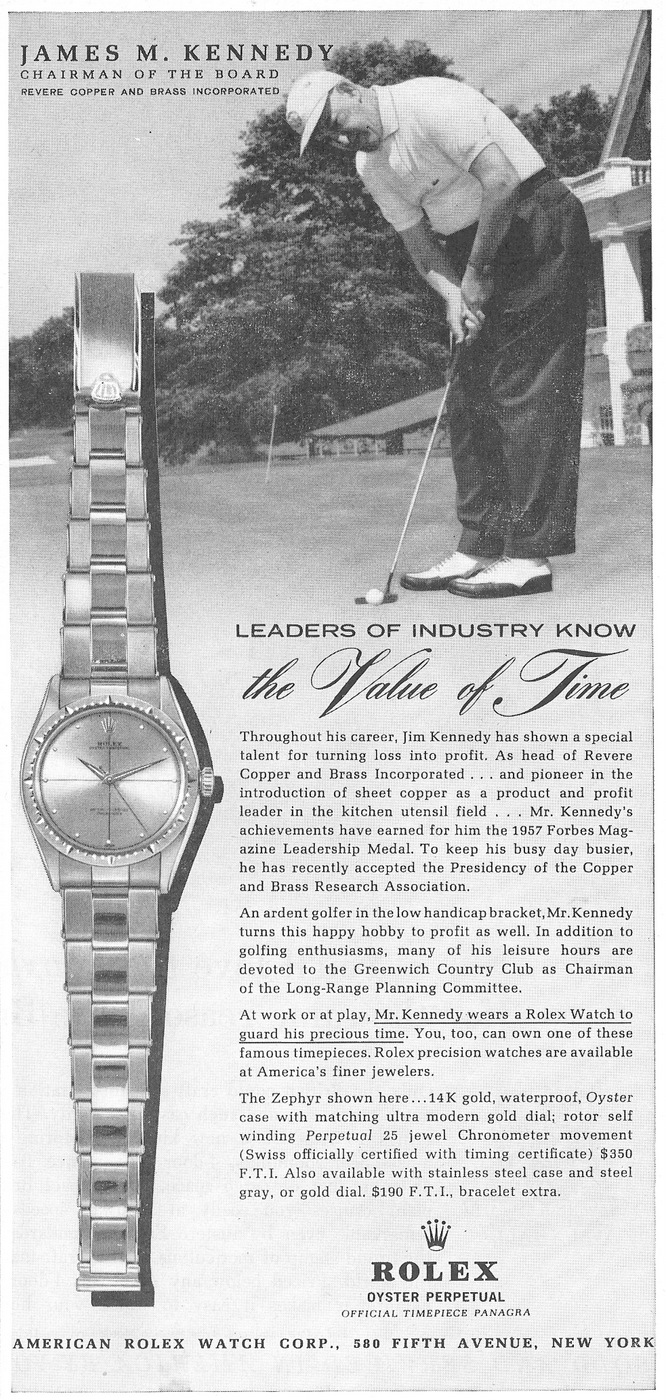 Note:
Millenary Watches is not affiliated with Rolex S.A. or any of its subsidiaries, nor endorsed by them. All logos, brand names, and more are the property of its owners.
These vintage Rolex advertisements have been scanned from old newspaper copies and other printed material since they are vintage advertisements, and thus enables the distribution of Rolex ads online. Only for informative and educational purposes.
Image credit to Rolex and the respective owners. Contact us for any credit.