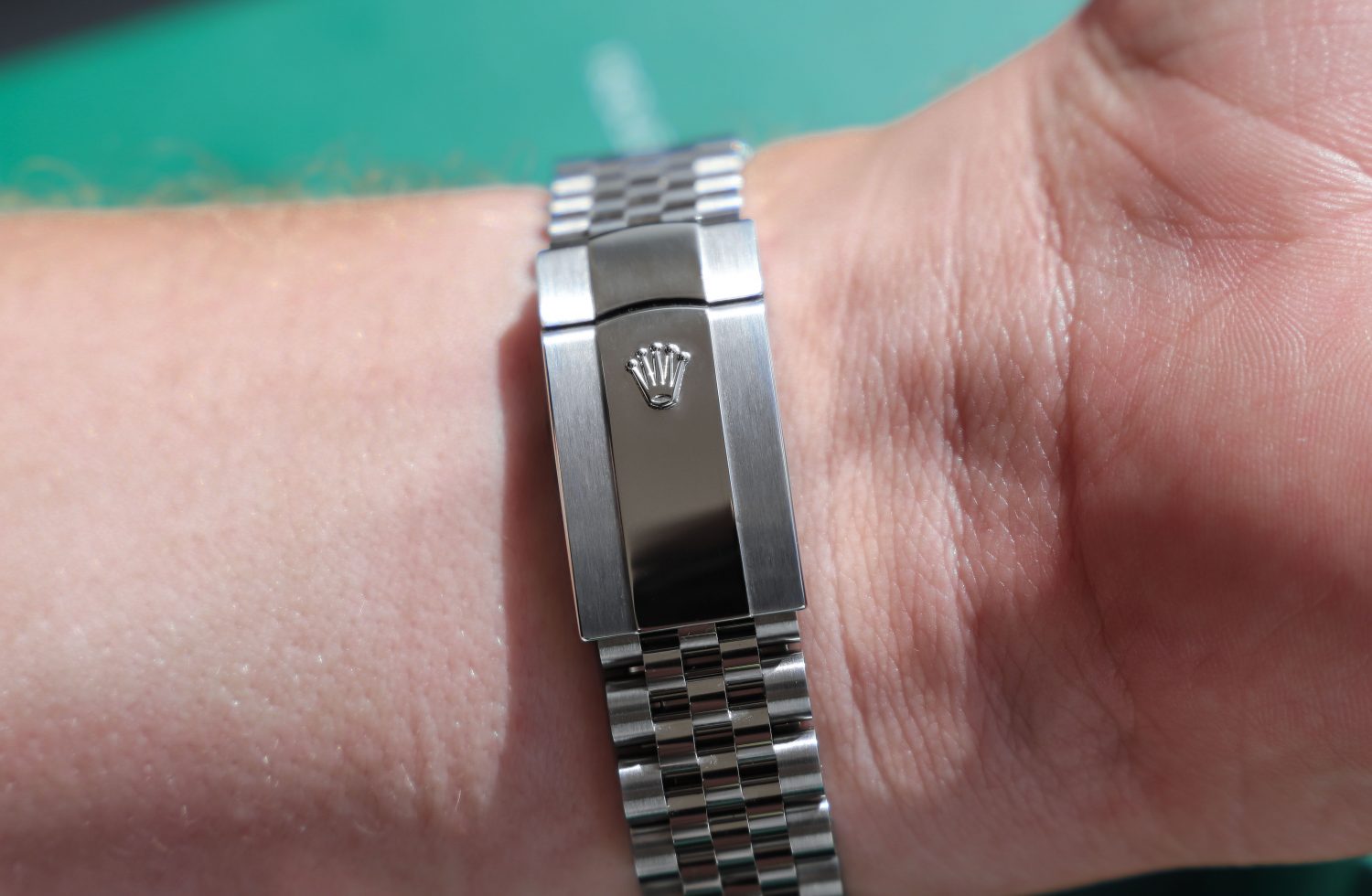 What Is Rolex PCL (Polished Center Links)?
Amongst all the Rolex terms in the inofficial vocabulary, one word, or abbreviation, you may have stumbled across is the term "PCL".
What is PCL? Which watches have PCL? What are the cons with PCL? Let's take a deeper look at the term "PCL" and what it means.


PCL – Polished Center Links- what is it?
PCL stands for "Polished Center Links" and refer to, as the name suggests, polished middle links on Rolex bracelets. Most professional Rolex watches have polished center links. And these can be found on many different Rolex watches, altough the term is normally used for Oyster bracelets. The Oyster bracelet with PCL is recognized with two outer links in the three-piece construction that are brushed, and just as the name suggests, has polished center links.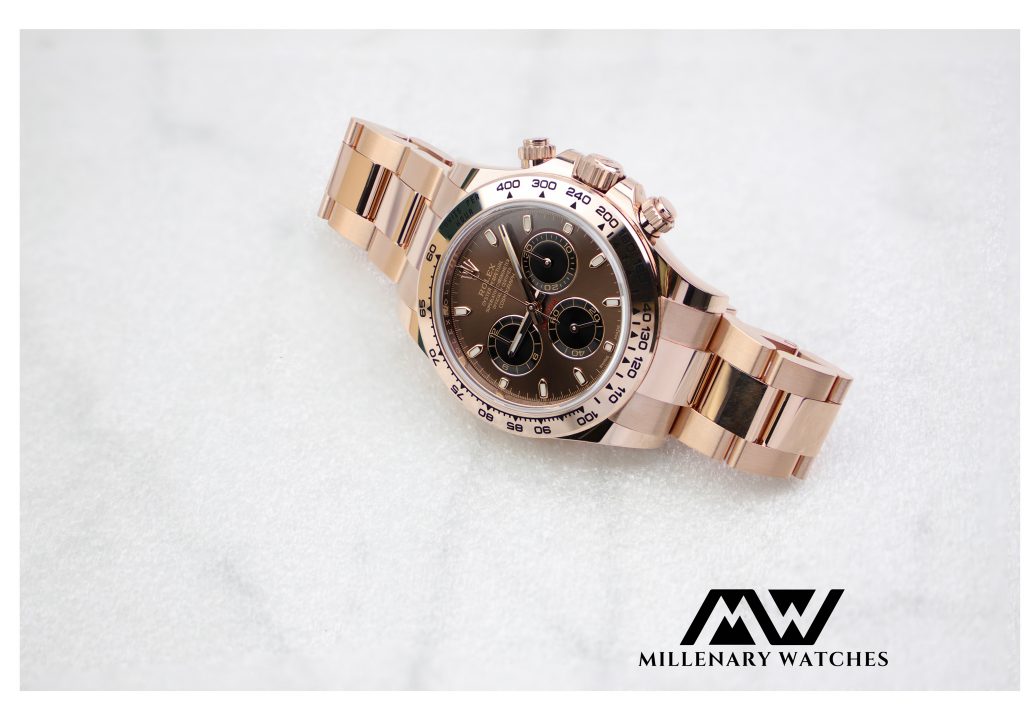 Does Only Stainless Steel Watches have PCL?
No, PCL can be seen on more than just stainless steel watches. In fact, in today's production, Platinum, White gold, Yellow gold, Rose gold, and two-tone watches can have PCL. For instance, the Daytona has PCL and is available in the mentioned configurations.
Does Only Modern Rolex Watches Have PCL? 
No, PCL has been around for some time and can be seen on precious metal watches as early as 4-digit references. However, only modern 6-digit references in stainless steel have PCL.

Which Modern Rolex Watches does not have PCL? 
Amongst the Rolex collection, there are some models that are only presented with completely brushed bracelets, which means they do not have PCL. Two examples of modern Rolex watches that do not have PCL are the Submariner or the Explorer. However, note that the Submariner is only available with an all-brushed bracelet in stainless steel. With that said, the two-tone version or any other Submariner in precious metal such as white or yellow gold have PCL. The simple reason for this is that a bracelet with polished center links gets a more elegant look, compared to a completely brushed bracelet which looks sportier.
I do not like PCL, can Rolex help me with this on my watch? 
The answer would be both yes and no. Some Rolex Authorized service centers can help you to brush the polished part of your bracelet if you prefer, while others refuse it as it would not be the original configuration that left the factory. A model that a few people prefer to have a fully brushed bracelet on is the Rolex GMT Master II, references 116710BLNR and 116710LN. The reason to have the bracelet fully brushed is a matter of preference, but to some, the brushed bracelet gives the watch a more sporty and "tool looking appearance", while the PCL style bracelet leans more towards luxury, elegance, and makes the watch shimmer.
I like PCL, can Rolex help me with this on my watch? 
Actually, this would be something that is not too hard to do yourself, by simply polish out the brushed surface until you achieve the polished finish of a PCL bracelet. You can do this by using a cape cod polishing cloth, as seen above. As mentioned above, some Rolex authorized service centers will gladly help you with this, while some won't as it modifies the look of the Rolex watches, to a look that deviates from the way it left the factory.
What are the Cons & Pros with PCL? 
What many people experience with PCL – Polished Center Links – Is that the bracelet easily gets scratched. Polished surfaces are more prone to scratches than brushed. The science behind this is not hard to understand, as the polished surface is shiny and easily picks up scratches, while brushed surfaces already are made by finishing the bracelet with a lot of fine scratches, that give the watch a brushed surface. However, as the surface on a PCL bracelet is polished, it is fairly easy to remove scratches that are obvious to the eye, by using cape cod for example. Worth mentioning is that removing scratches is easy, but it will be just as easy to pick up new ones.

Does Only The Oyster Bracelet Have PCL? 
When talking about PCL, in general, the Oyster Bracelet is the type of bracelet that the term refers to. However, the Jubilee bracelet and the President bracelet can be seen with PCL as well. On these bracelets, the outer links are brushed, whilst the center links are polished. Therefore, it is fair to say that both the jubilee and president bracelet have PCL.