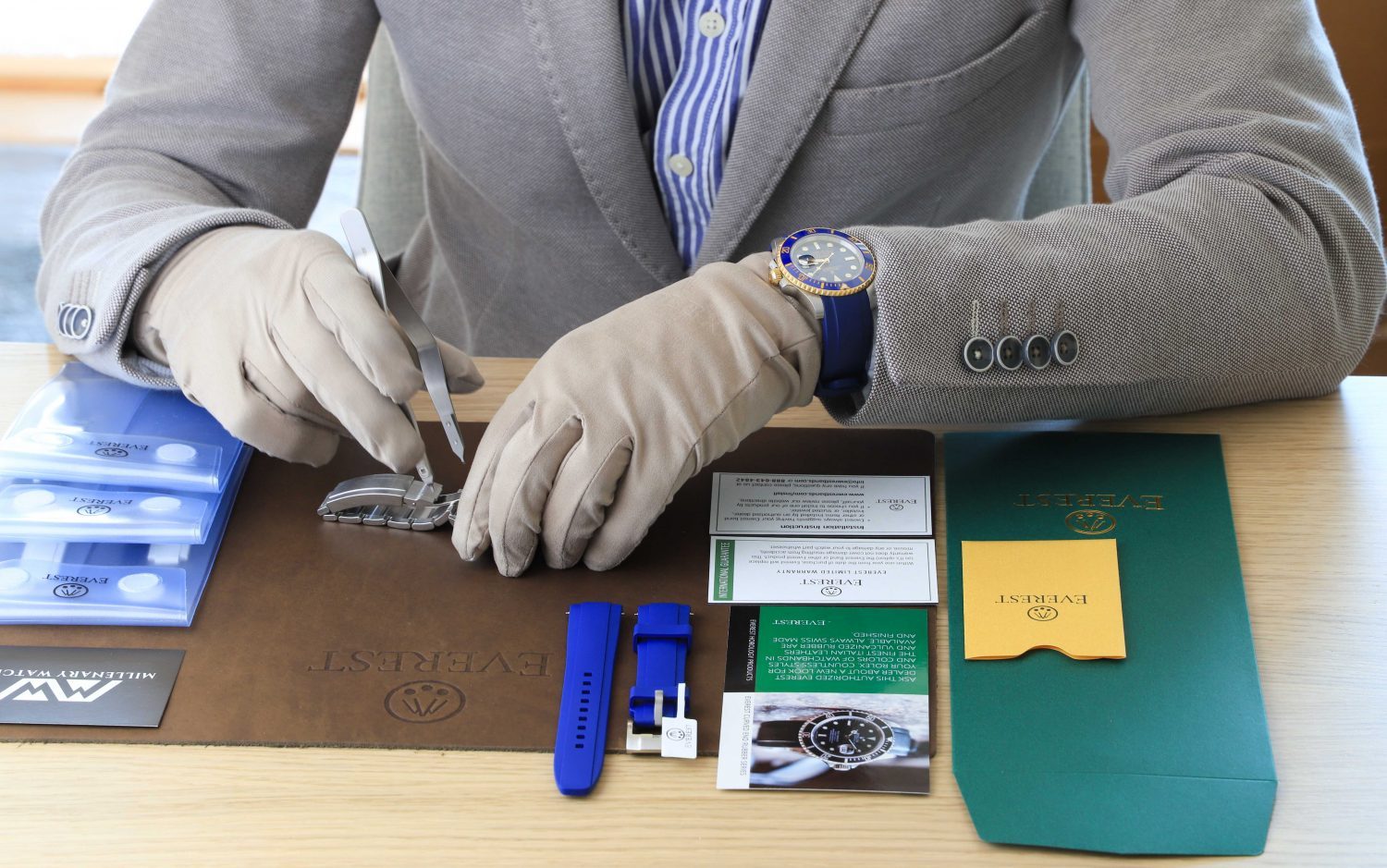 4 Top Best Gifts for Watch Lovers and Enthusiasts
Are you looking for gift ideas for a watch lover and enthusiast?
Buying gifts for someone can be a difficult thing. What should you buy?
Things get a whole lot easier if the person has a hobby or passion, and if you are looking for a gift for a watch lover and enthusiast, the good news is that there are a lot of different watch-related items you can give that they will love.
A watch is not the only gift you can give to a watch lover. There are many different gifts in all kinds of price ranges you can choose from.
To help you find the perfect gift, we have created this list of gift ideas for watch enthusiasts with items that they will love. Let's dive right in.
The best gifts for watch lovers
Watch winder
A watch winder is a perfect gift for any watch lover. Not only are they convenient and practical, but they are also beautiful and have nice interior detail. Everyone also loves big packages, and a watch winder is just that.
When it comes to watch winders, there is a lot to choose from. See our complete list of watch winders here.
A watch winder winds automatic watches when they are not in use. Automatic watches are wound via a rotor that rotates when the watch is worn on the wrist. But if the watch is not worn, it will eventually run out of energy, which means you have to set the watch when it is time to wear it again. To prevent the watch from stopping, the watch winder comes in handy. This clever piece of technology prevents the watch from running out of energy, and thus from the need of setting the watch when it is time to wear it again.
Apart from being practical, watch winders are a great place to store watches, regardless if they need winding or not. Furthermore, it is a nice way to store and display them.
When giving a watch winder, there are a few things you want to consider. Firstly, how many watches do they have in their collection? Watch winders are available with one slot, two slots, or even room for more than 10 watches.
Secondly, you want to consider the design of the winder. There are many different watch winders out there in an array of different designs. What colors does the person like? What type of design will they like, and what will fit well into their home?
Best watch winders
Below are some suggestions on popular watch winders.
---
Volta 31-560240 Signature Series
This Volta winder from their signature series collection has a high gloss carbon fiber finish and a luxurious black leather interior.
Inside is a white LED light that lights up the watches inside, which is a particularly nice feature in the dark.
It is equipped with a lock so the watches can be kept safe. The winders are powered by an ultra-quiet Japanese Mabuchi motor. The winders are controlled via an LCD screen placed on the front. You can select the speed and direction of the rotation.
This is a great place to store watches and make them easily accessible, whilst also looking great as a complement to the interior with its stylish gloss carbon fiber finish. And of course, keeping the watches running even when not using them.
This is a practical and stylish gift that any watch enthusiast will love.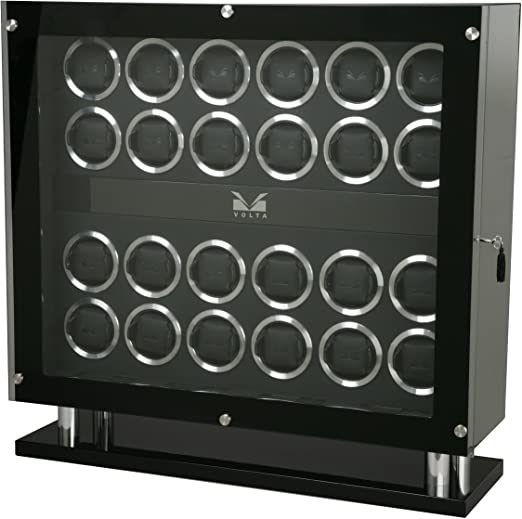 ---
BARRINGTON Automatic Watch Winder for 1 Watch
The Barrington single watch winder is a winder that can hold one watch. It is compact so it doesn't take much room, for example on a living room table.
The winder can rotate both clockwise and counterclockwise and can be set to a number of different operating modes. It is powered by an ultra-quiet Japanese motor.
It is available in a range of 7 colours and 6 special addition real wood finishes so you can find one that they will love. This is a qualitative and stylish single watch winder that will be highly appreciated.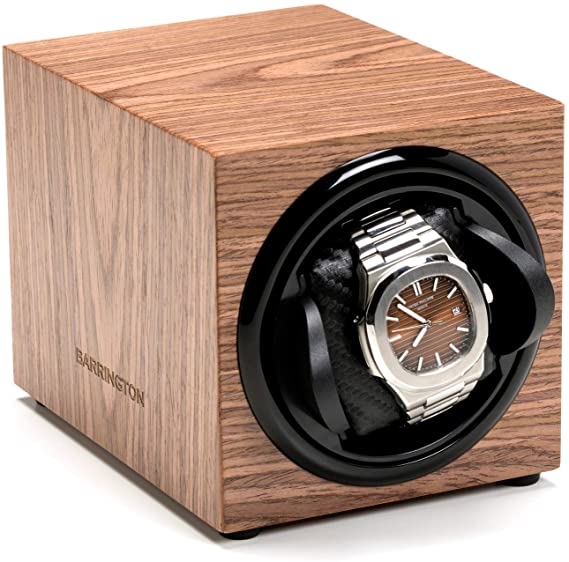 ---
Watch Winder for Automatic Watches, Carbon Fibre Exterior
This stylish watch winder has space for 8 watches as well as 6 additional storage spaces. The winder can also be locked in order to keep them safe. It is equipped with a strong acrylic glass so the watches can be admired even when the door is closed. This makes it not only a great piece of kit for the watches but also a nice interior decoration. The winder is equipped with an LCD touch screen with which you operate the modes of the winder. The motor that powers the winders is ultra-quiet and can barely be heard when operating. Like most winders, it has a number of different programs.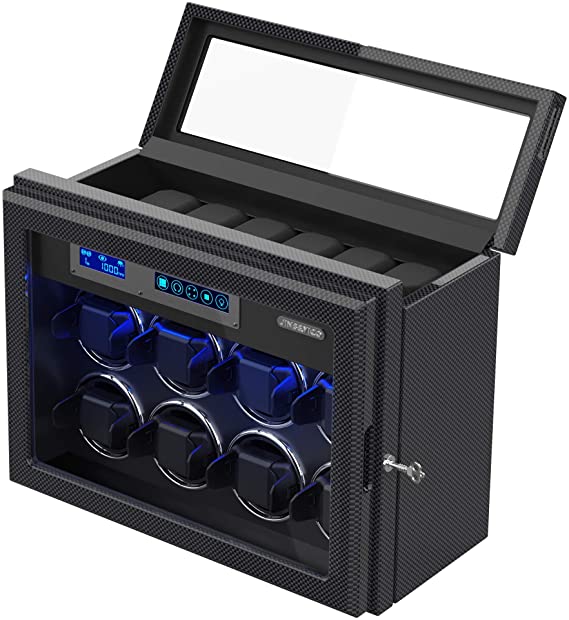 ---
WOLF Cub Single Automatic Watch Winder
Wolf is one of the most well-known brands when it comes to watch winders and accessories. With that said, this winder is qualitative and will last for a long time. It also comes with a 2-year manufacturer's warranty.
This winder is available in several different colors so you can find one that suits the receiver's taste.
It is made in a nice leather finish, is available in a number of different colors, and has a glass front so you can see the watch insde.
It can be powered either with battery or power. The fact that it can be powered with batteries helps reduce the need for wires, which makes it more practical.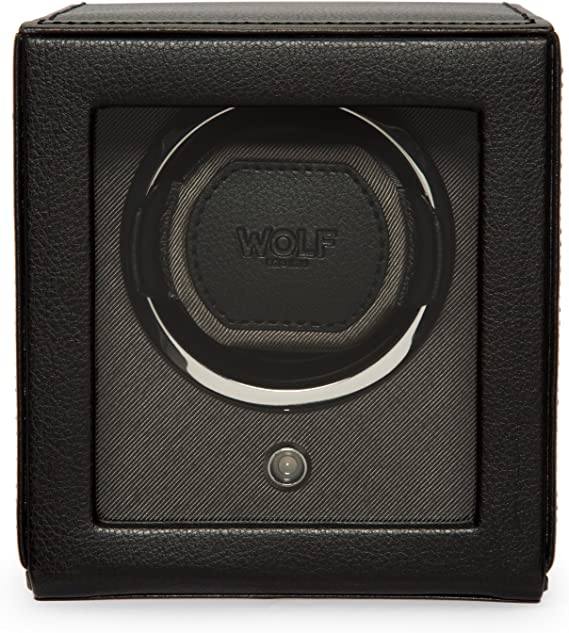 ---
WOLF 454011 Module 4.1 Watch Winder
Lastly is another single watch winder from Wolf. As with all their winders, it comes with a 2-year manufacturer's warranty and will last for many years.
What is special about this winder is that it has an interlocking functionality which means you can buy additional winders as the collection grows, and integrate the winders together.
It has a clean, modern, and sleek design and is made of aerospace-grade aluminum. It features a glass front cover so you can see the watch being wound inside.
The winder is operated via a backlit LCD Display screen that displays your current rotational settings.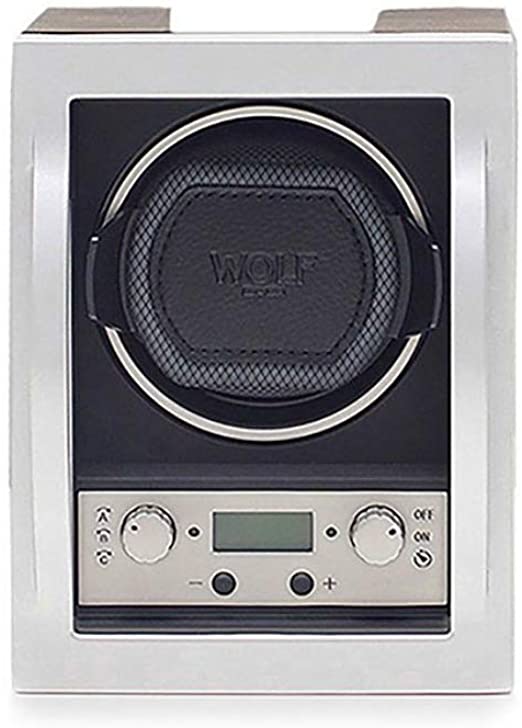 ---
Watch book
Watch books about watches are appreciated gifts by any watch enthusiasts. There are many books to choose from – from inspirational watch-related books to in-depth technical guides. You can't really go wrong with any watch book as even if they are well-educated in watches and know the information presented in a book, it will always be an interesting read. Plus, watch books are often packed with beautiful inspirational images.
Worth having in mind, however, if you buy a watch book, buy one that is focused on a topic or brand that they like. Are they especially fond of Omega, Rolex, or any other brand? Then you may want to consider a book that is dedicated to this brand. Or, if they love to study the technical details of watches, it can be a good idea to buy a book that goes into detail about the inner workings of a watch.
Best watch books
Below are some suggestions on popular watch books.
---
Rolex Encyclopedia
Rolex Encyclopedia is, as the title suggests, an in-depth book about Rolex watches. Or to be correct, this set includes three books that really go into detail about the world of Rolex. If you are looking for a gift for a Rolex lover, this is the ultimate present.
The Encyclopedia is a complete guide on vintage and modern Rolex watches and includes every Rolex produced from 1905 until today. It gives detailed information about Rolex watches – many of which are likely to be unknown even by the most devoted Rolex lover. This is the ultimate book for a Rolex passionist.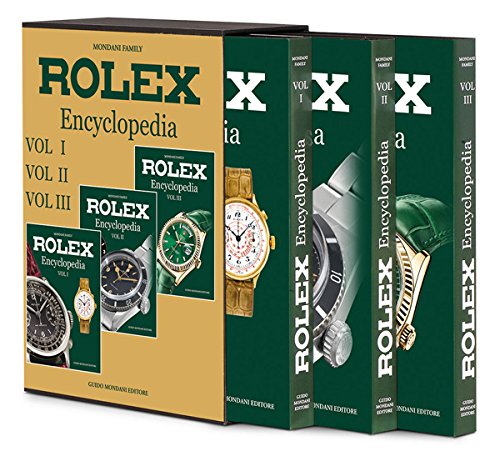 ---
A Man & His Watch: Iconic Watches and Stories from the Men Who Wore Them
A man & his watch is one of the most popular and appreciated books about watches.
The book goes into detail about, as the title reveals, specific watches and the stories of the men who wore them. It highlights important and influential individuals, and the stories of the watches they owned and how they came into their possession.
The book demonstrates that a watch is not only a means of telling the time, but an important part of a man's identity, and can have a great historical and personal meaning and importance.
It talks about Paul Newman and his Daytona, Franklin Roosevelt's Tiffany watch, JFK's Omega, and many more.
This is a really interesting book for any watch enthusiast.

---
The Watch Book Rolex: New, Extended Edition
This is the updated and extended version of this book. As the title reveals, it is focused on Rolex watches and written by wristwatch expert Gisbert L. Brunner.
This book goes in-depth about Rolex watches and the history of the brand.
Due to the extensive information about models and history of one of the most important watch brands in the world, this is a must-have for any watch enthusiast, making it a perfect gift for anyone who does not yet own it.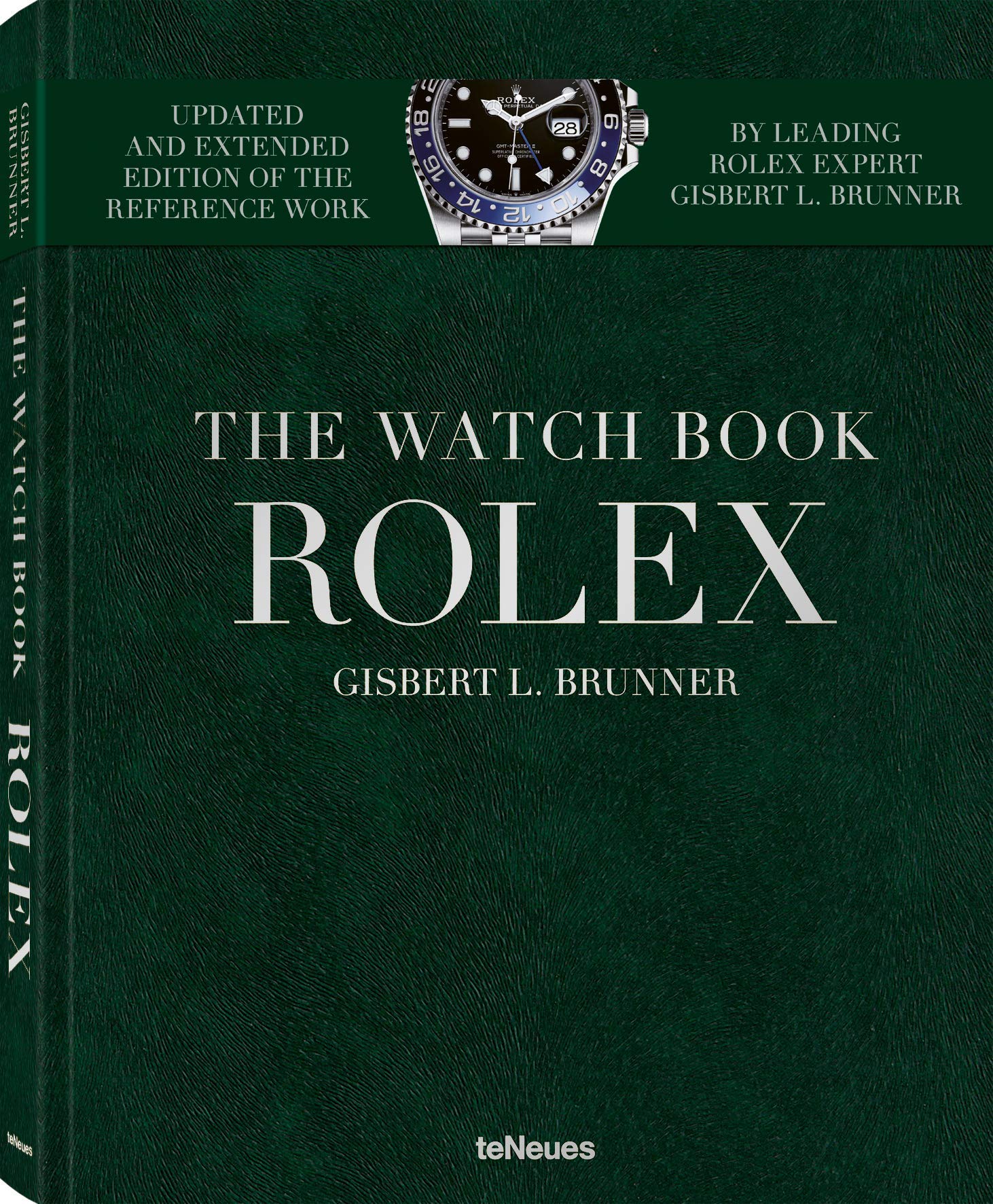 ---
Watch travel case
A watch travel case is a must-have for any watch enthusiasts. Watch travel cases are a great way to store watches and use them whilst traveling in order to keep the watches safe and well-protected.
There are different travel cases that can store a different number of watches. Do they only need to store one watch when traveling, or do they usually bring several watches with them? Consider this and choose a travel case accordingly.
Furthermore, also consider the design and type of case. They are available in a number of different colors and materials, so choose the one you think will suit your style, taste, and preference.
There are both watch travel cases and watch rolls to choose from.
Best watch travel cases
Below are some suggestions for nice and stylish travel cases.
---
Lucrin – Travel Watch case
This Lucrin watch travel case is high-quality, well-finished, and of course, looks great. Any watch enthusiast will love this travel case as it looks just as beautiful as the watches that will be placed inside.
Finished in genuine leather, it has room for up to 3 watches and will keep them well-protected when traveling. For further protection, it is lined in microfibre and is securely held together by a silvery buckle.
A watch travel case is a must-have for any watch enthusiast, and this one is definitely a good candidate.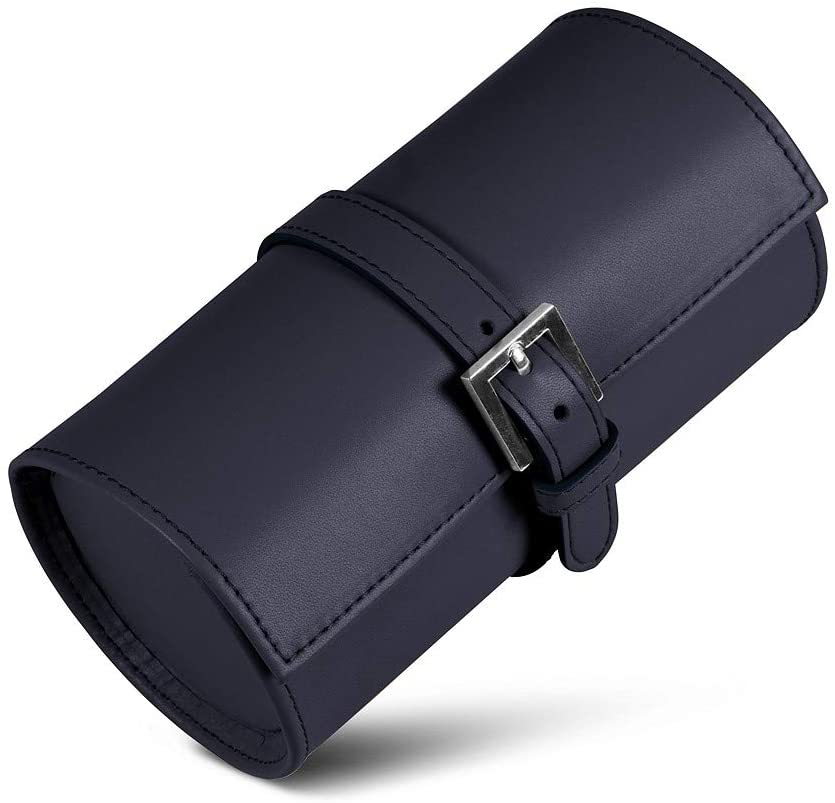 ---
Bey-Berk Black Leather 2 Watch Travel Case with Compartments and Zipper Closure
A simple and clean protective watch travel case for two watches. Unlike a watch roll, this one is more compact yet still keeps the watches well protected due to its hard outer case and leather exterior. It keeps watches in place and is small and easy to fit inside a briefcase.

---
Bey-Berk BB592BLK Black Leather 8 Storage/Travel Case with Form Fit Compartments
This is similar to the travel case above, but instead of one slot, it has room for 8 watches which is great if traveling with multiple watches.
It has a hard outer case and a nice leather exterior. Despite having room for up to 8 watches, it is small, compact, and easy to travel with.

---
Watch spring bar tool
Any watch enthusiast needs a good spring bar tool. With the help of a spring bar tool, you can remove the spring bar in order to remove the bracelet. This is usually done in order to change the bracelet or strap.
Note that not all watch spring bar tools are created equal, and there is a big difference between the cheapest alternatives and the more pricey ones. Just know that in this case, the quality is really reflected in the price. The more expensive versions will do the job better, and minimize the risk of slipping, causing scratches on the watch.
Best watch spring bar tool
Below are some suggestions on great watch spring bar tools.
---
Bergeon 7825 Spring Bar Tweezer Lug Removal Fitting Tool
Bergeon is one of the best in the game when it comes to watch tools. It is used by professionals and any watch enthusiast needs professional tools.
This is the springbar tool we use ourselves due to it being extremely precise and easy to use. This is one of the best yet easiest spring bar tools out there. If the person who you are looking for a gift to doesn't have this, it's a perfect present.

---
Bergeon 55-150 Spring Bar Tool Stainless Steel Watch Sizing Tool
This Bergeon spring bar tool is, like all Bergeon tools easy to use and offers great precision.
It is more basic than the spring bar tool above as it only grips the spring bar from one side at a time, but if you have been looking at other cheaper alternatives, don't believe that they are the same thing, because there is a huge difference between tools and tools.
This tool has reversible points and a spatula-shaped fork. It is nickel plated and features a knurled handle which prevents the tool from sliding in your hands.
One side has a reversible pointed pin which is 0.8mm on one side and 1.0mm on the other side. The flat spatula-shaped tool is 4mm wide. Replacement tips are available for purchase. The spring bar tool is very universal and can be used for most watches.


---
Bergeon 6767-f Micro Spring bar Tool – Extra Small Fork
This is a simple-to-use spring bar tool that is small and easy to carry. It is designed for watches with tight fits where other traditional tools do not fit.
The small fork gives easy access and makes it easy to remove and change spring bars.
Even if the person already has spring bars, this is a must have as well.