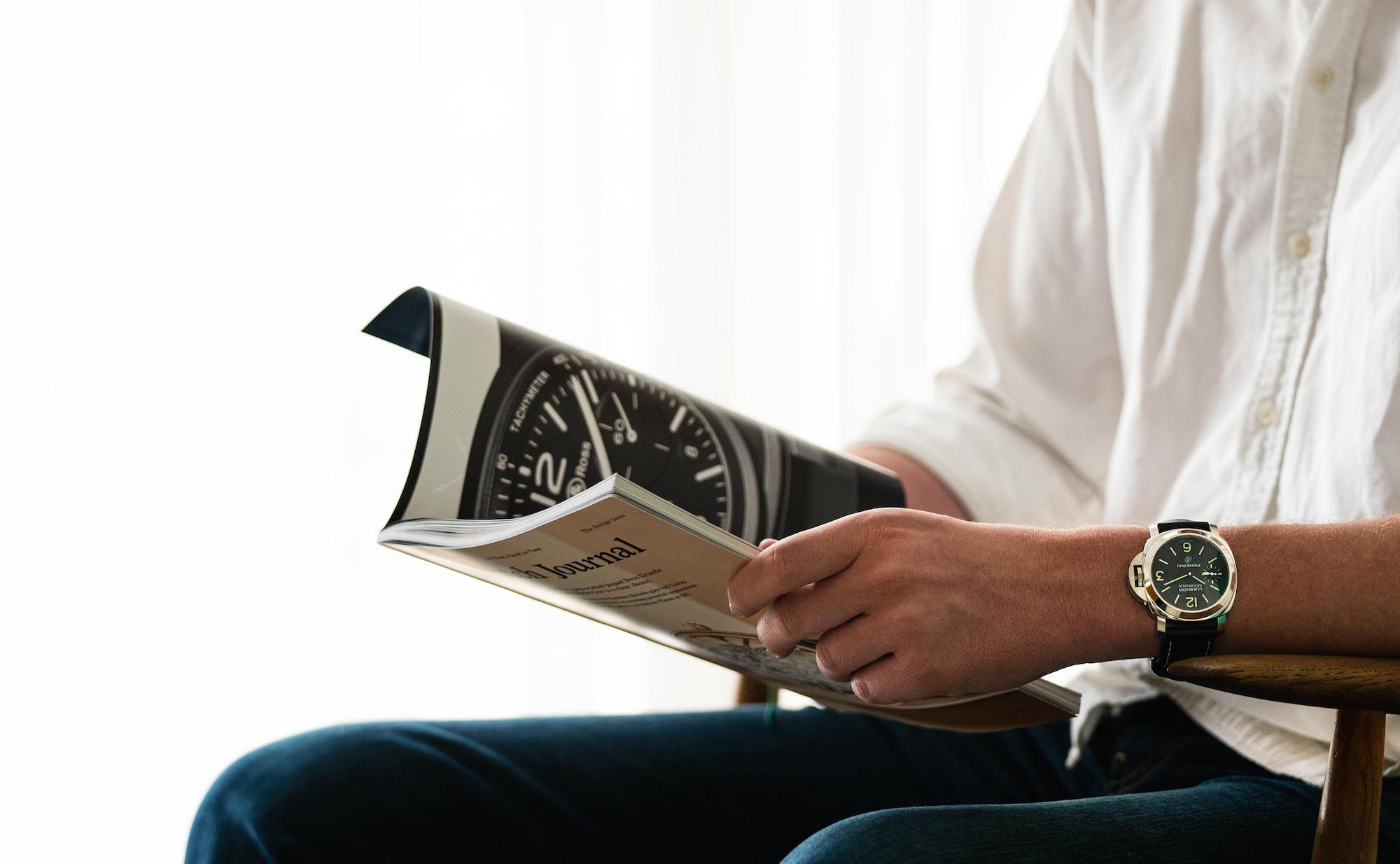 Top 5 Audemars Piguet Books
Audemars Piguet is one of the most well-known and prestigious watch brands in the world.
Founded in 1875, the company is also a brand with a long and rich heritage and history. The company has been family-owned since its founding, and has for a long time specialized in haute horology, with beautiful watches made to perfection with incredible attention to detail. Audemars Piguet also highlights its expertise by developing complicated wristwatches including annual calendars, tourbillons, grand complications, and much more. In fact, Audemars Piguet's created the world's first minute repeater wristwatch in 1892.
Today, Audemars Piguet is synonymous with the legendary Royal Oak which was originally released in 1972. It's safe to say that the Royal Oak is one of the most iconic watches in the world.
In this article, we will focus specifically on books about Audemars Piguet Books. Whether you are an Audemars Piguet collector looking to learn more about vintage watches, want to learn more about the brand's history, or just want a nice coffee table book with beautiful imagery of your favorite brand, you should be able to find a book that you will like in this list.
Without further ado, let's dig in.
Best Audemars Piguet Books
---
Audemars Piguet 20th Century Complicated Wristwatches Hardcover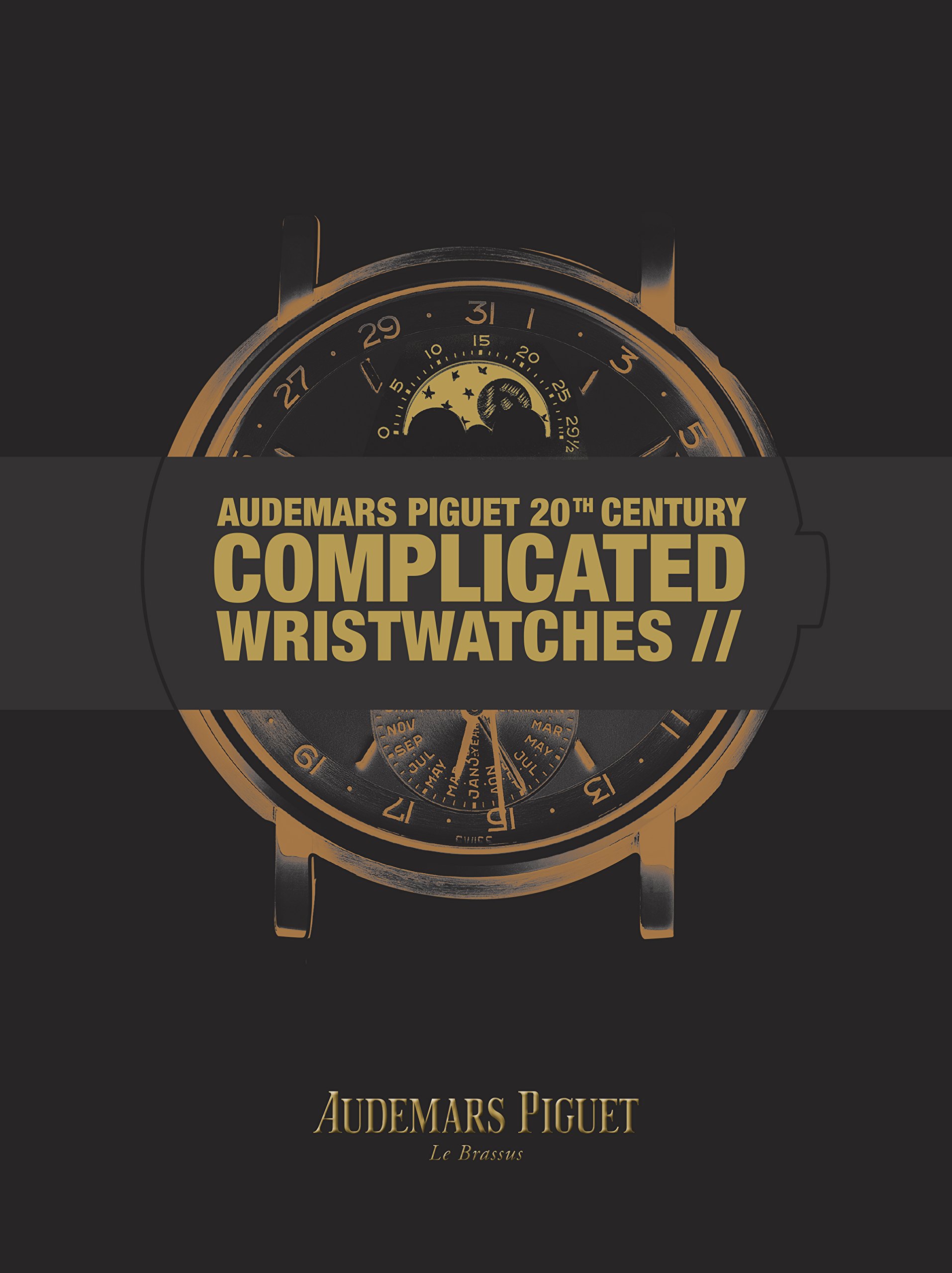 This hardcover book works as a great coffee table book, but it is its contents that are most important.
This book is focused on the history of Audemars Piguet's complicated wristwatches. It features thorough and in-depth research about its historic wristwatches. It provides valuable information that you'll unlikely are able to find anywhere else. It highlights the entire story of Audemars Piguet's complicated wristwatches, complemented with beautiful quality imagery. It also features archival images, product and technical specifications about a total of 550 rare and complicated timepieces.
With that said, it is simply a must-have for every watch enthusiast.
---
ROYAL OAK – Audemars Piguet Hardcover

Obviously, there has to be a book about Audemars Piguet's most important and legendary timepiece.
The Royal Oak book is launched by Audemars Piguet themselves to mark the 40th anniversary of the Royal Oak. With that said, it includes valuable in-depth information about the history and evolution of this model, and what better source than from Audemars Piguet themselves which has access to information that no-one else has.
The book has 300 pages, all dedicated to the history of this legendary model. It features beautiful illustrations, vintage Royal Oaks, testimonies, historical anecdotes, both from the present and the history.
This is why this is simply a must-have book.
---
Audemars Piguet: Masterpieces of Classical Watchmaking Hardcover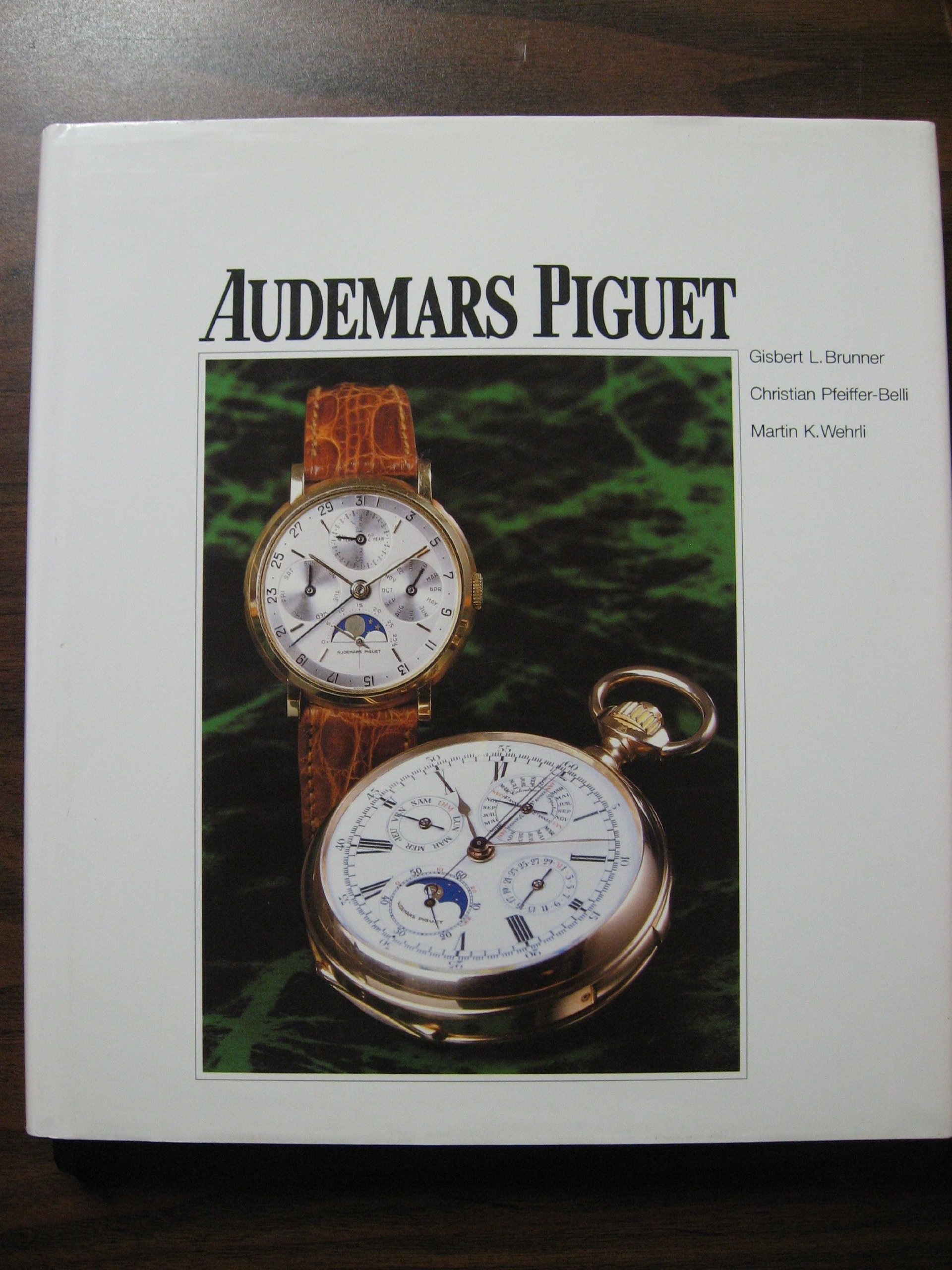 As the name suggests, this book is focused on Audemars Piguet masterpieces, in the form of rare and complicated timepieces. It consists of 285 pages with 466 stunning illustrations of Audemars Piguet timepieces.
This book is a true collector's piece with a focus on vintage Audemars Piguet timepieces which is perfect if you just want to look through beautiful images and get inspired or learn more about the brand's timepieces. It contains lots of interesting vintage photos and ads which allows you to really dig deep into the brand's very interesting history.
---
Audemars Piguet: Master Watchmaker Since 1875 Hardcover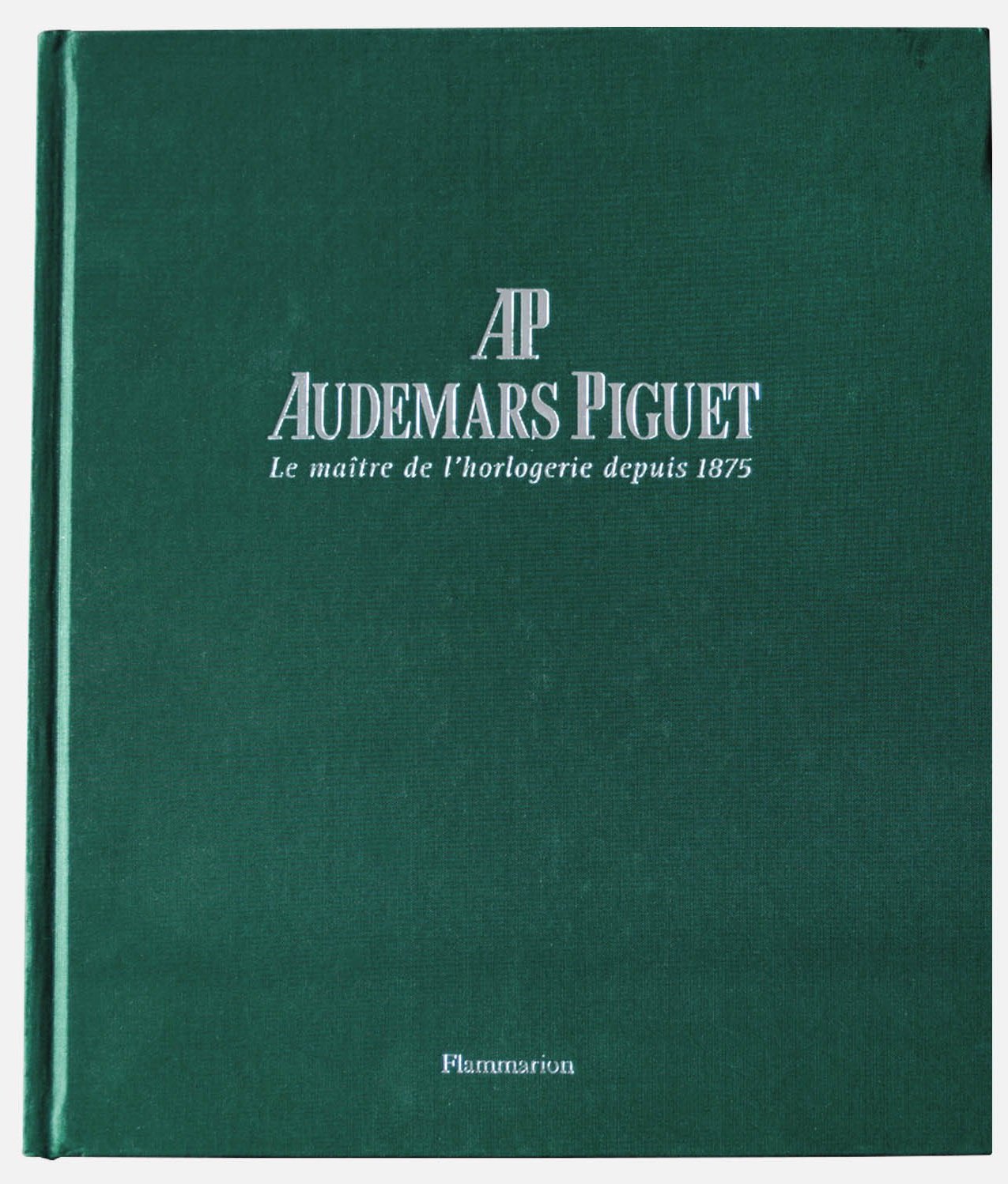 This stylish all-green hardcover coffee table book. It goes all the way back to the origins and beginnings of the brand up until modern day with beautiful imagery and great information.
On several pages, it focuses only on the Royal Oak and its history which is welcomed seeing it is the single most important timepiece from the brand. It is truly a valuable resource with great information, interesting historical details, as well as striking imagery. It offers everything you can expect in a book about a watch brand.
---
Audemars Piguet 2011 Collections: Le maitre de l'Horlogerie Depuis 1875 Hardcover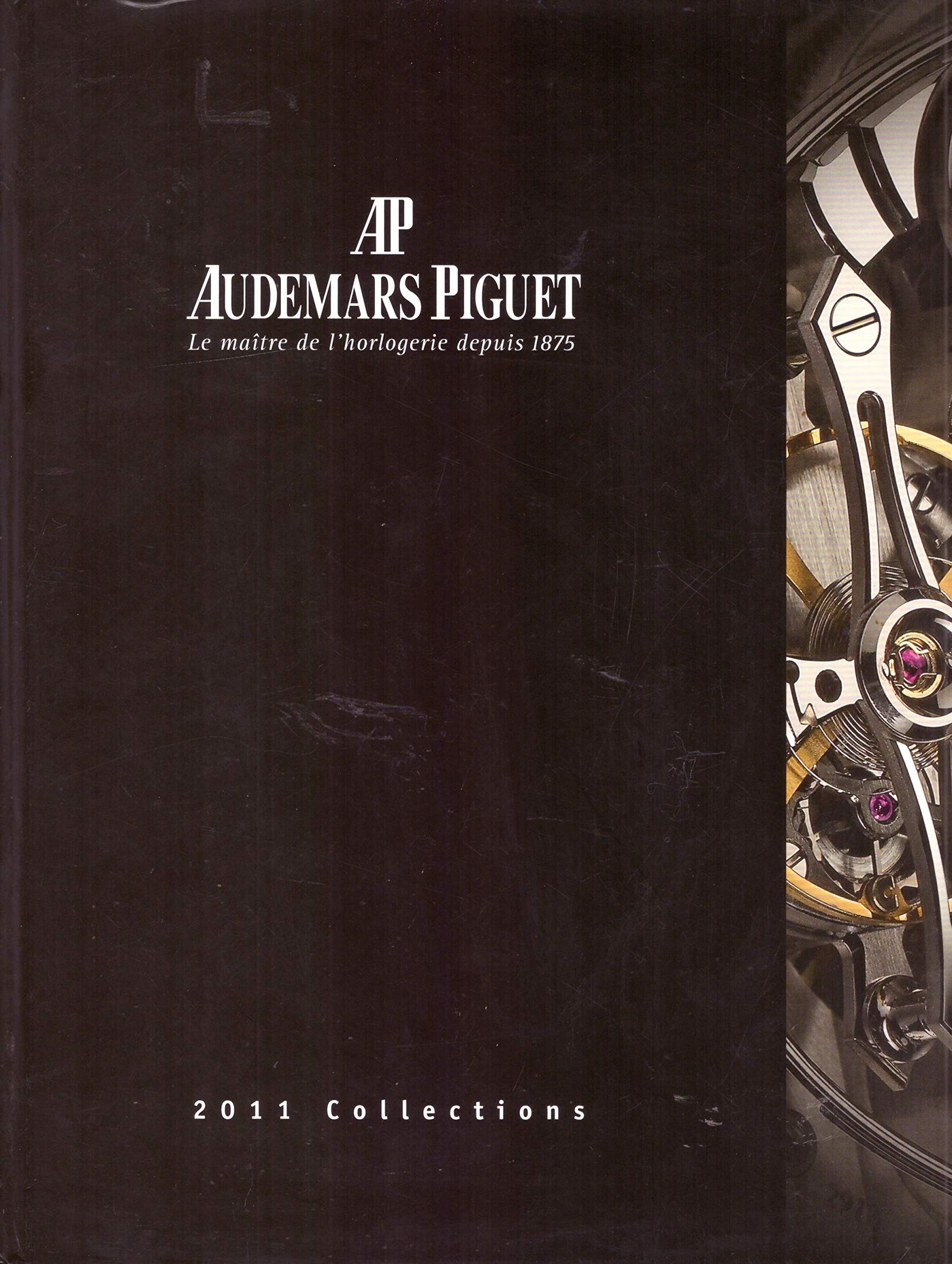 If we could list all the Audemars Piguet collections books, we would, but Audemars Piguet only makes one edition per year, and as time passes, they become more and more difficult to get a hold of. Every AP enthusiast should however at least try to build a collection of all the "AP collections" books over the years.
These books contain Audemars Piguet's full collection of timepieces on that particular year, which gives you a valuable insight into the different watches over the years, including novelties and discontinued pieces. They also contain specifications and details about each timepiece, apart from beautiful imagery as well.
If nothing else, the thrill of hunting all of them down is as exciting as hunting a specific watch and building your collection, so why not start with this 2011 edition?
---
Audemars Piguet books
If you're looking to learn more about Audemars Piguet and its watches, reading books is an excellent way to do so. These books are generally written by extremely authoritative and knowledgeable individuals who are able to share valuable and in-depth knowledge.
Unfortunately, there are not a ton of books about Audemars Piguet watches as there are about other brands, like Rolex. But the list above contains some of the most popular books on the market that share interesting and valuable information about Audemars Piguet watches and the history of the brand.
A good tip is also that you can consider what it is you want to have in a book. Do you want to learn more about the history of Audemars Piguet watches? Do you want to learn more about specific vintage watches, or something completely different? Look at what the book focuses on and choose accordingly.
Coffee table book or informational?
When making your pick, it is good to consider whether you're after a coffee table book or a book that is focused on providing in-depth valuable information. Coffee table books are a great complement and interior decoration to any home, and one that is focused on Audemars Piguet watches are especially great for enthusiasts about Audemars Piguet Watches. But it's also important to keep in mind that coffee table books generally primarily contain photos and not a lot of text. With this said, if you're looking for in-depth information, a coffee table book is probably not the best choice.