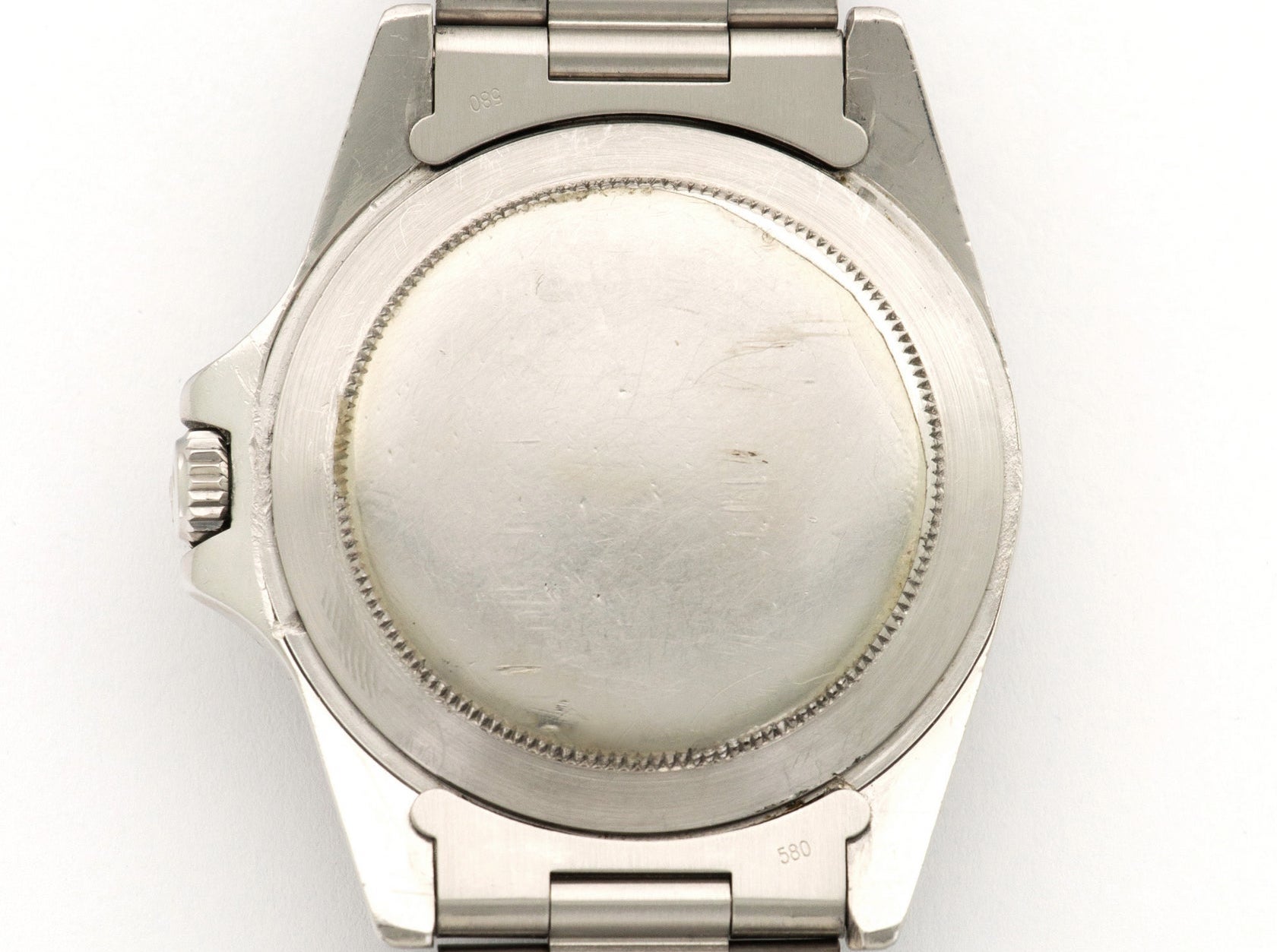 Do Rolex have Writing on the Back?
Many watch brands have writing, logos, icons, and other symbols on the backs of their watches. But what about Rolex? Do Rolex watches have writing on the back?
The answer to that question is no. Rolex watches do not have any writing at all on the case back and the designs of the case backs are virtually identical across all models. Neither do Rolex watches have see-through case backs, with the exception of one model, the Rolex Cellini Prince.
Rolex is a company that focuses on functionality, performance, and durability. Whilst they put utmost importance on design, Rolex tends to rarely do something that doesn't serve a real purpose. If something doesn't serve a purpose or doesn't improve a watch's performance, they will likely not do it. Of course with the exception of gem-set watches that are intended as jewelry, more than a tool.
As a matter of fact, Rolex case backs are very simple in design and combined a brush center circle with polished edges. Bear in mind that the case back is a crucial part of the legendary Oyster case in order to hermetically seal the case. Therefore, they serve a greater purpose than simply covering and protecting the movement.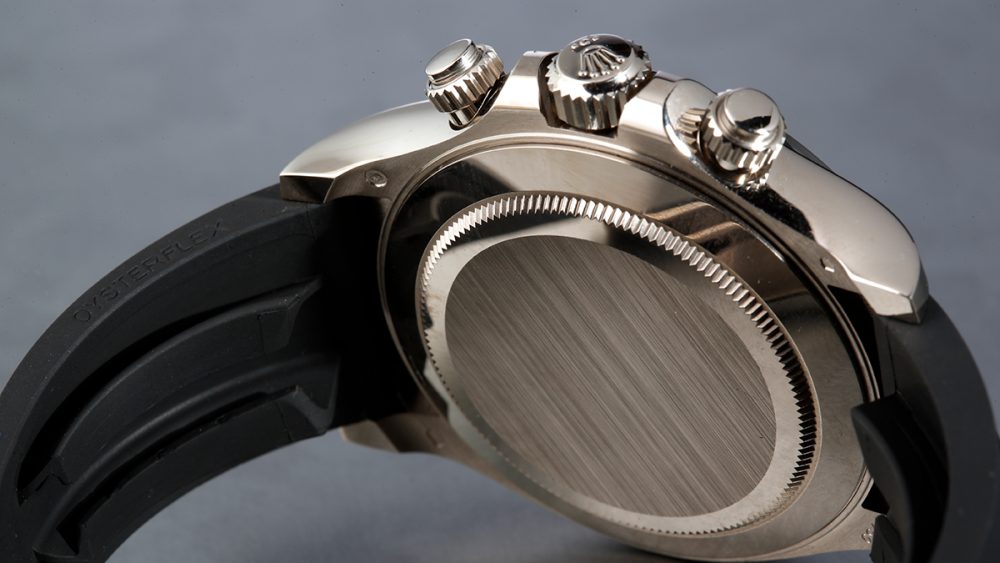 The exception to the rule
Whilst almost all Rolex watches have no writing on the case back, there will always be exceptions to the rules. Two of these exceptions are the DeepSea and the Sea-Dweller.
Both of these watches have engravings on the case back that state basic information like "Rolex Oyster" "Gas escape valve", "helium escape valve". The Sea-Dweller, and later the DeepSea Sea-Dweller have always had text on the case back, and that's perhaps why Rolex has continued with this up until today.
If you have text on the case back, it might be fake
In various guides that help you how to spot a fake Rolex, text on the case back is often mentioned as a tell. And this is indeed a way that could be used to identify a fake Rolex.
Unless your watch is a Sea-Dweller or Deepsea, you should be skeptical if your watch has text on the case back. Now, we are not talking about personal engravings that have been added afterwards, because these can be added by anyone with the help of a jeweler or watchmaker to personalize the watch. Instead, we are talking about text and engravings that are made to look like they came from the factory. If this is the case, and your watch isn't one of the two models discussed, it could be a sign that your watch is fake.
Writing on the lugs
Whilst Rolex watches in general don't have writing on the back, they may have waiting on the back of the lugs. Or, more correctly, stamps and egravings. In these cases, we are of course talking about solid gold or platinum watches. On the back of the lugs on these watches, you can find engravings that indicate gold, including "18k" as well as gold or platinum hallmarks.