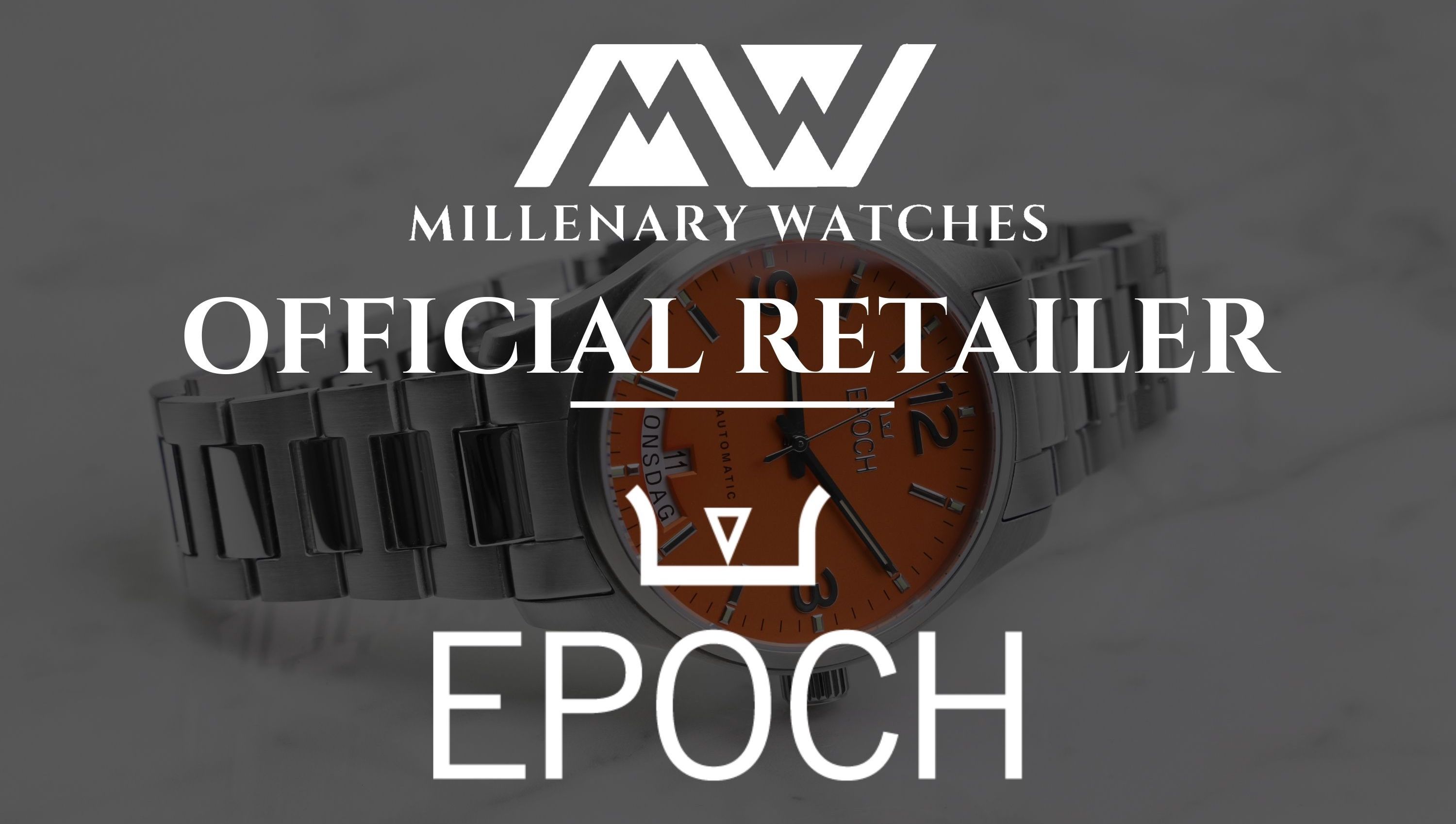 Millenary Watches Now Official Retailer of EPOCH Watches
Millenary Watches is proud to announce our latest retailer partnership with EPOCH Stockholm.
As a Swedish company, we are happy to announce a partnership with the Swedish watch company EPOCH Stockholm to become one of their selected official retailers for their in-house assembled and designed timepieces.
EPOCH Stockholm assembles all their watches in their factory just outside of Stockholm, Sweden in their very own workshop with their own skilled in-house watchmakers.
EPOCH Stockholm was founded by Mikael Sandström in 2004 and just recently announced that Christer Sjöö joined the EPOCH company. Christer Sjöö and Mikael Sandström are the founders of the watch brand Sjöö Sandström, one of the leading Swedish watch brands.
EPOCH Stockholm designs and assembles all their watches in Sweden and seeks inspiration from their timepieces from the Scandinavian design ideals.
Today, we are happy to announce that starting from now, you can shop the complete EPOCH collection from Millenary Watches.