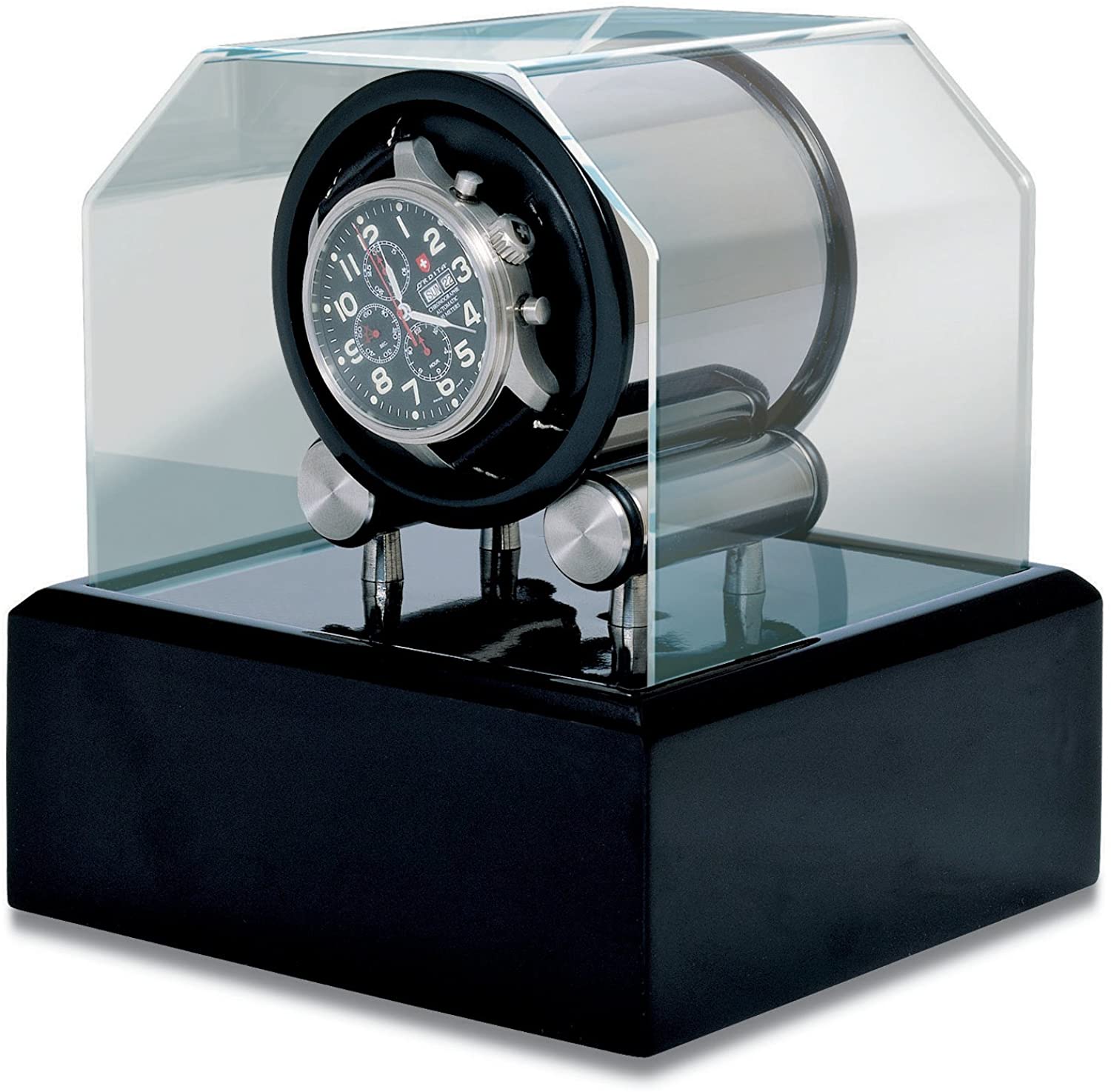 Watch Winder Orbita Review (Futura 1 Black)
Every watch enthusiast needs a good watch winder.
Watch winders bring the benefit of winding your watch when not wearing it to prevent it from stopping. This means you won't have to set the time, date, or other functions when it is time to wear it again. The watch is simply ready to go whenever you want to wear it.
But on the market, there are countless watch winders to choose from. Cheap, expensive, large, small. With that said, it can be difficult to know which to choose. When it comes to watch winders, the rule "You get what you pay for" certainly applies. No, not all watch winders are created equal, and whilst their function on paper may be very similar, the way they perform those functions varies a lot between the cheapest alternatives and the more premium products.
In this post, we are reviewing the Future 1 black from Orbita. This is a watch winder that is in the premium segment, but is it really worth the premium?
The difference between watch winders
There are a few key differences between cheap watch winders and premium watch winders. The most common are:
Long-lasting quality and durability
Materials
Noise
Motor performance
When it comes to watch winders, the discussion about whether or not a watch winder damages your watch is common. Generally speaking, a watch winder will not damage your watch. A good watch winder simply simulates the movements of the wrist to wind it. Cheaper watch winders, however, generally don't have optimized modes adapted to the running, yet preserving of your watch, which may cause it to be overwound and subject to higher wear and tear.
Furthermore, cheaper watch winders often have a higher noise level, and people often report that the noise increases over time. The last thing you want is of course a watch winder you don't want to turn on because it has too much noise. That would ultimately lose the whole purpose of a watch winder altogether.
And lastly, cheaper watch winders are naturally powered by lower-quality motors (hence the lower price), and these do not tend to last as long as the more premium watch winders out there.
These are all things worth taking into consideration, and whether they are worth it despite the lower cost.
Orbita Futura 1 Black Watch Winder
This watch winder from Orbita has room for one watch. What makes this winder so appreciated, apart from its quality, is its lovely design. This makes this watch winder not only practical in terms of function but also a lovely interior detail. Unlike some other watch winders which are only made for one purpose – to wind the watch, you won't feel the need to hide it because it's not very good-looking. Instead, it is quite the opposite actually.
The Orbita Futura 1 watch winder is made in the USA and has a stainless steel drum, acrylic cover, and black base.
The winder is designed to have an ironies core and a concealed micromotor, which has been concealed within one of the two ball-bearing fitted stainless steel support rollers. Fitted on the tubular rollers is a rotating stainless steel cylinder. The watch is mounted on a self-conforming cushion.
Moving on to the motor, the motor of the Orbita Futura 1 watch winder can easily be programmed for winding turns per day (TPD, Turns Per Day). Furthermore, you have
ON/OFF and HI/LO switch on the base plate. Here, you can set the motor. The HI setting provides 1300 TPD and the LO setting 800 TPD. This is a great function that allows you to adjust the frequency of the motor to wind only as much as you need, and it helps prevent overwinding or excessive wear. The motor can rotate both clockwise and counterclockwise. This is achieved by reversing the base plate 180°.
Another benefit of this winder is that it is powered by 4 "C" cell batteries which remove the need for annoying cords and cables. On the winder is a blinking LED light that signals when batteries need to be replaced. However, if you want, it is also supplied with an AC/DC adapter.
Apart from the quality, the main attraction of this watch winder is its design. Each winding module is mounted atop a mirror-finished stainless steel base plate which is then inserted in place on a Black Lacquer stand. The acrylic dust cover can easily be lifted off from the base, but at the same time allows you to see the watch as it is being wound (or simply displayed).
The watch winder is sleek, and modern, and will look great in any home.
Orbita Futura 1 Black Watch Winder
pros
Stylish and sleek design
Hidden motor
Different modes available
High quality
Orbita Futura 1 Black Watch Winder cons
Can only hold 1 watch
Limited motor modes
Expensive compared to cheaper alternatives