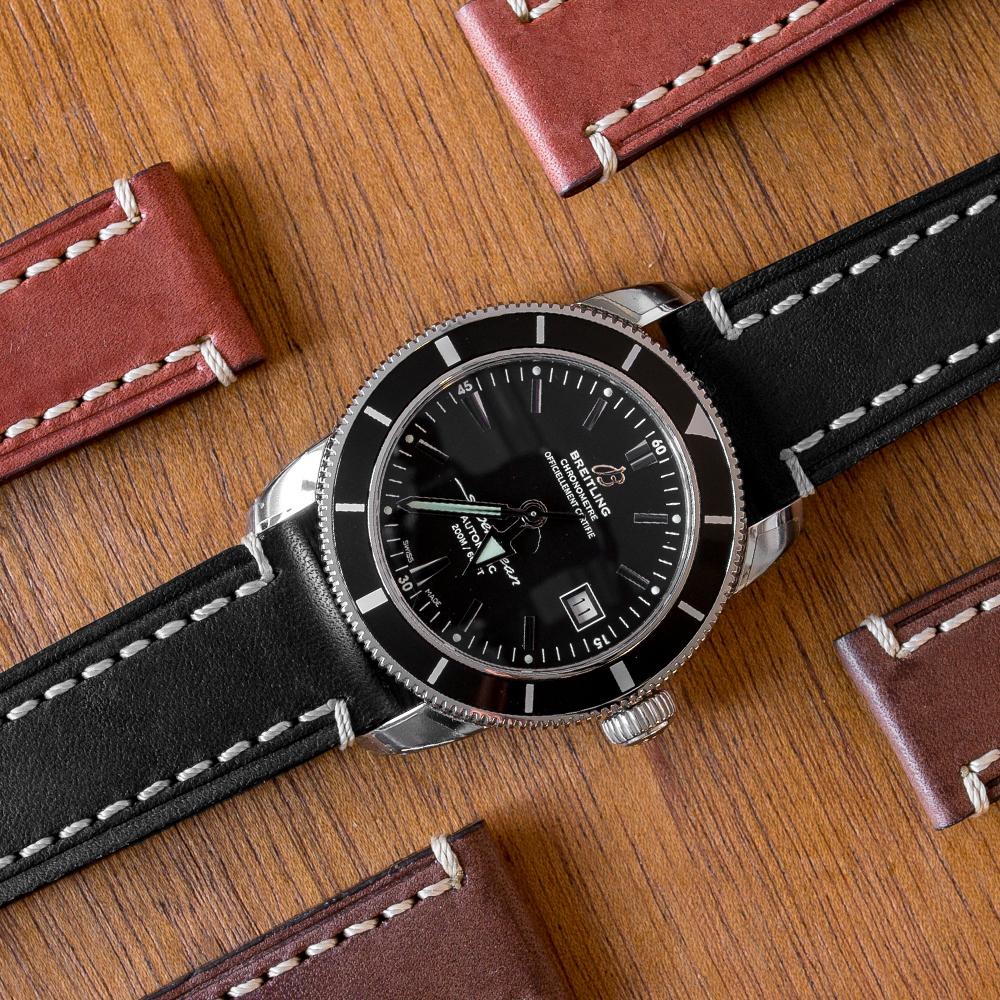 Hirsch Watch Straps Review
Recently, I was asked by one of our readers "What makes Hirsch watch straps so special?", and it got me thinking about the plethora of watch straps and brands on the market today.
Firstly, we need to sort out the obvious:
There is a big difference between watch brands (manufacturers) and watch strap resellers. There are many different watch strap brands, but there are even more watch strap resellers.
Hirsch is both a manufacturer and a brand of watch straps. This means they design, develop, and manufacture their own straps.
Hirsch may very well be the most well-known brand when it comes to watch straps, and their products can be found all over the world. It is only if you provide exceptional quality products that you are able to grow to the size that Hirsch is today. An important reason for Hirsch's growth over time has to do with its wide portfolio of straps. The brand has thousands of straps to choose from in an ungodly amount of different sizes, colors, designs, and executions.
Hirsch Watch Straps
Hirsch is based in Austria and was established in 1765 as a family-operated business specializing in leather and tannery. Over the years, Hirsch has worked hard to perfect and improve its straps, and as a result, come up with a number of innovations related to straps. One of which is the Rembordé construction technique which the brand patented in 1955, which means connecting the upper and lining of the leather without a seam, which results in a beautiful and seamless look.
Perfecting a craft and getting expertise within it takes time, and Hirsch has perfected its craft for more than two centuries, so it's no surprise that the company is great at what they do. As far as I know, it is the oldest manufacturer of watch straps today, although, obviously, the brand has not focused 100% on watch straps during all of this time.
Quality is everything, and as mentioned, Hirsch is a brand that certainly is not lacking it. The goal of Hirsch is to make long-lasting high-quality straps that are comfortable to wear and will last for a long time. In addition, Hirsch's wide selection of straps makes it easy to find just the one you need for your watch.
Hirsch's reputation for making high-quality watch straps is the single most important reason why it has become the go-to brand for people all around the world. And no, unlike what some people tend to believe, a 5-dollar leather strap is not the same as a 50-dollar leather strap from Hirsch, made to perfection in their workshop in Austria. If you put them side-by-side, the difference in quality becomes evident. It becomes even more evident when your 5-dollar strap starts breaking and getting worn out after having used it for x years, and the Hirsch strap continues to hold up and remain beautiful.
Unlike what many people tend to believe, although Hirsch's roots are in the leather space, the brand makes a ton of non-leather straps as well. This includes rubber straps, fabric straps, NATO straps, and much more. Having said that, I can't mention any other brand that has such a wide portfolio of straps as Hirsch, and this obviously makes it easy to find just the perfect strap for you and your watch.
Conclusion
With so many different straps and brands to choose from today, finding the perfect one for your watch can be difficult. But there is a reason Hirsch has become one of the most well-known and popular brands for watch straps in the world, and the main reason for this is the exceptional quality of their products.
Whilst Hirsch's straps generally cost more than many other straps on the market, I can still say without hesitation that they offer great value for money. Their quality ensures they will last (and continue to look good) for years, wear comfortably, and fit perfectly for your watch. And all of this is the reason why I can still say they are great value for money. But the most important thing that makes them special, and superior to most others is definitely their quality.
Main Photo: Hirsch Straps