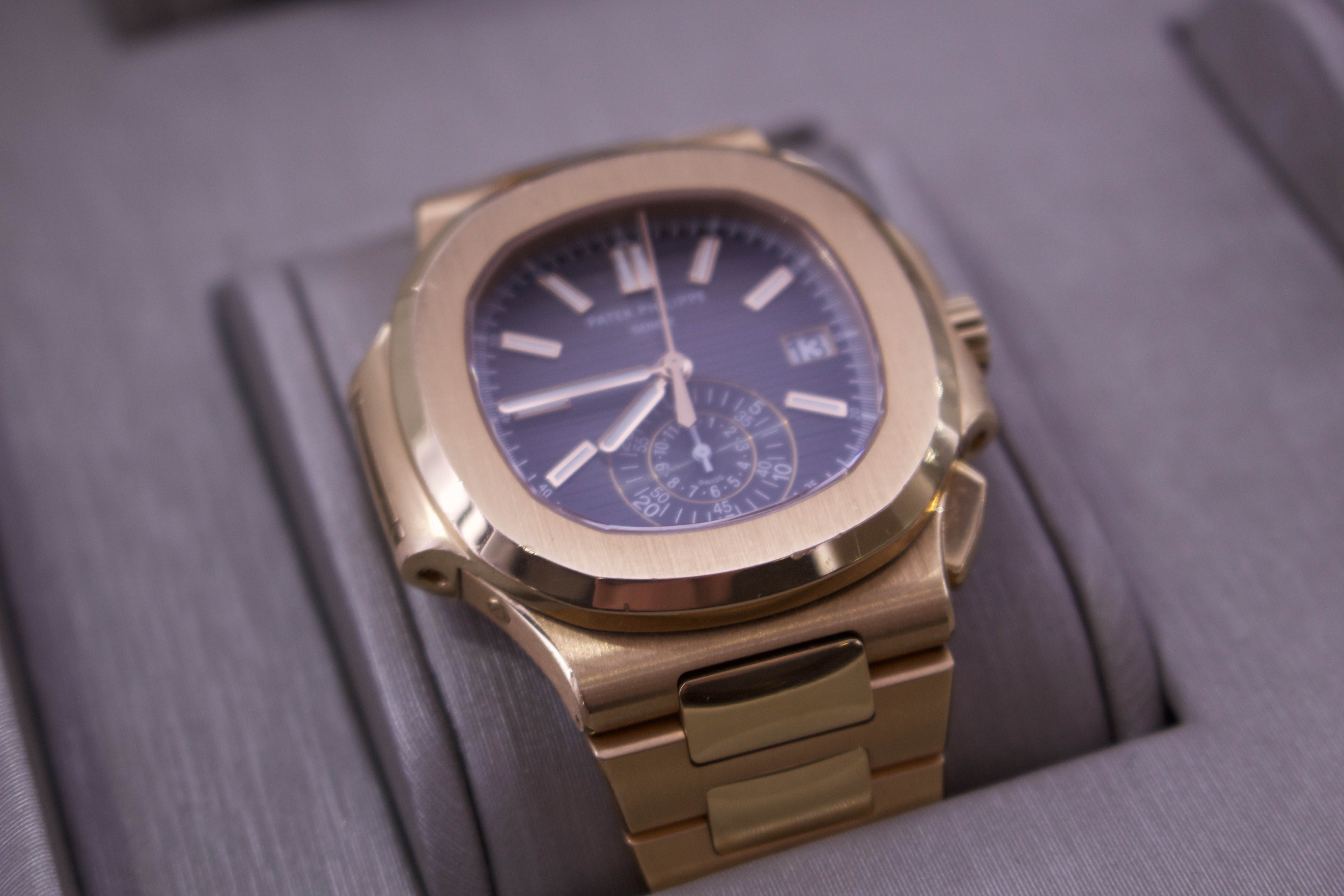 Patek Philippe reference number guide
Patek Philippe is today one of the most well-respected and prestigious watch companies in the world. The brand is known for pushing boundaries when it comes to fine mechanical watchmaking with advanced complications and has made several world-first mechanical complications in timepieces.
Like all other watch brands, Patek Philippe uses reference numbers for its watches. The reference number is the same as the model number and helps identify a particular watch without having to write the whole model name.
Different watch companies have different reference number formats that they use. But most manufacturers have a logical use of reference numbers, where each digit and each position means something. Just like Patek Philippe.
You regularly hear people use Patek Philippe reference numbers, such as 5711 or 7018. And with so many models from Patek, it may seem impossible to learn all of them. But as a matter of fact, when you understand how the reference numbers and digits are used to identify a model, it becomes a whole lot easier to learn a larger number of Patek references.
Patek Philippe uses a clearly defined reference number system, and in this article, you will learn just how it is built up.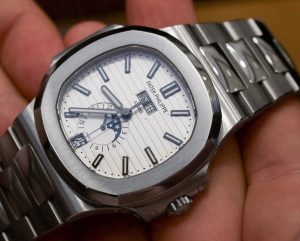 Patek Philippe reference numbers
Beginning of the reference
All Patek Philippe reference numbers start with either a 3, 4, 5, 6, or 7. This is a great starting point.
The references that start with either 3, 5, or 6 indicate that the watch is from the men's collection.
And of course, the references that start with 4 and 7 indicate that it is part of the ladies collection.
There are a few exceptions to this rule, but they are few. Follow this rule and you will get it right almost all the time.
The full format of a Patek Philippe reference number is xxxx/xxxxX-xxx but most commonly, you hear people use the first four digits when referring to a Patek model.
Patek last three digits
The three digits that follow are not as clearly defined as the first digit, but they still have some rules.
Most collections have the same first two digits. So, for example, the Nautilus has 57XX and the Aquanaut has 51XX. The first digit indicates that it is a men's watch, and the second digit, in this case, indicates that it is an Aquanaut or Nautilus.
Good to know about Patek Philippe's reference numbers
In addition, there are a few more tips that relate to Patek Philippe reference numbers. These are just general rules that are worth having in mind but are not necessarily always correct.
References that end with 96 is normally a Calatrava with a flat bezel
References that end with 30 is normally a Worldtimer
References that end with 500 is an engraved case
References that end with 1 indicates the watch comes on a metal bracelet
References that end with 600 indicate that the watch has a lacquered or enameled case
References that end with 400 indicate that it is a gem-set case.
References that end with 300 indicate that the case is set with baguette-cut gems
References that end with 50 indicate that the watch has a decorated dial in some way, for example, gem-set dial, enamel dial, or engraved dial
References that end with 300 indicate a gem-set case with brilliant-cut gems
References that en with 700 indicates that the case uses either gold or gemstones
References that end with 900 indicate that the watch combines some of the above, for example, engraving and gems.
Now, here comes the complicated part. The above numbers do not have to be complete and alone in the reference number. In fact, the numbers are combined, which gives more detailed information about the watch. For example, a watch with a metal bracelet can also have a gem-set case. Or a watch with an engraved case can also have an enamel dial, and so on.
Last three digits in Patek Philippe's reference number
The full Patek Philippe reference number format is, as mentioned xxxx/xxxxX-xxx. The last three digits are often neglected when mentioning a Patek Philippe reference number.
The last three digits refer to the dial of the watch. Patek Philippe has a different way of referring to the dial in the reference number which is unlike what we have discussed above. Since Patek can make different dial iterations of the same model, they use "001" for the first dial version, "010", "011", and "012" for the third iteration.
Patek Philippe reference number letterings
Apart from the digits in the reference number, you can also see Patek using letters after its reference numbers. Of course, the letters are there for a reason, and they refer to the material of which the case is made. Here is what they mean:
T – The letter T in the Patek reference number stands for "Titanium". As you may know, Patek makes no titanium watches, except for a few one-off pieces.
J – Jaune means yellow in French. This refers to the case material yellow gold.
R– The letter R refers to Rose gold.
G– The letter G refers to the word Gris and means "gray". In Patek's language, that is white gold.
A – The letter A refers to the word "Acier", which is French for steel. This letter is used for stainless steel watches.
P – The letter P refers to platinum.
Conclusion
Unlike many other watch manufacturers, Patek does not have a reference number system where each digit and each position give information about the type of part, as well as the material. Breitling, for example, has a very clear system for identifying its watches through their reference number. Each digit refers to a material or type of part, and each position in the reference number refers to the part of the watch, for example, the bracelet or case.
Whilst the reference numbers become very long and rather unmemorable when you learn the positions and what the digits mean, it makes it very easy to identify which watch it is.
As demonstrated above, Patek Philippe does use this to some extent, as demonstrated above, but far from the same extent as other manufacturers.
Note that for various reasons, the rules for the Patek Philippe reference numbers can have exceptions. This can include, for example, unique models, special pieces, or one-off watches.