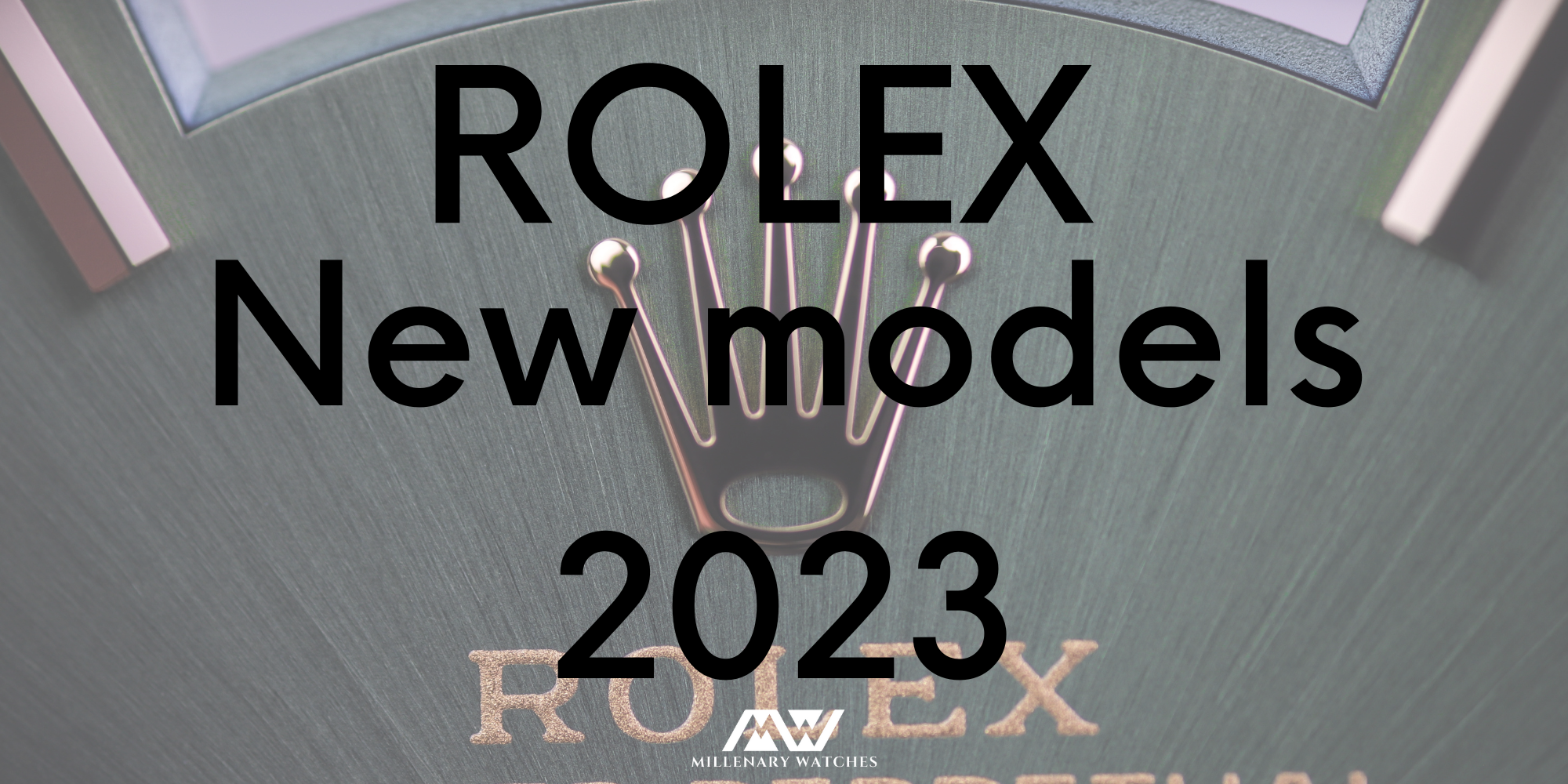 New Rolex Models 2023 Watches & Wonders [Complete List]
Rolex, the iconic luxury watch brand, has always been known for its exquisite craftsmanship, timeless designs, and uncompromising quality. Each year, the brand releases a range of new models, each one eagerly awaited by collectors and enthusiasts alike.
As we step into the year 2023, Rolex has once again unveiled a stunning lineup of new releases, showcasing their continued dedication to innovation and refinement. The new designs were presented at Watches & Wonders in Geneva on the 27th of March.
From updated classics to bold new designs, these new releases offer something for every taste and style. In this article, we'll take a closer look at the latest additions to the Rolex family, exploring the unique features and characteristics that make each one so special. So, whether you're a long-time Rolex fan or simply curious about the latest in luxury timepieces, join us as we delve into the world of Rolex's new releases for 2023.
Below, we have compiled a complete list of all new Rolex models for 2023. This also includes models that have been upgraded with new dials but where the reference number remains the same. Without further ado, let's have a look.
Let's begin by looking at the new references. Note that even though Rolex may introduce new dials for certain models, they may not necessarily get new reference numbers unless Rolex updates anything else about the watch.
Here is a summary of all new Rolex references for 2023:
Daytona 126503
Daytona 126508
Daytona 126509
Daytona 126505
Daytona 126506
Daytona 126519LN
Daytona 126518LN
Daytona 126515LN
Daytona 126500LN
GMT-Master II 126718GRNR
GMT-Master II 126713GRNR
Cellini 52508
Yacht-Master 226627
Sky-Dweller 336239
Sky-Dweller 336238
Sky-Dweller 336235
Sky-Dweller 336934
Sky-Dweller 336935
Sky-Dweller 336938
Sky-Dweller 336933
Explorer 40 224270
Off-catalog Rolex watches
In addition to the watches above, Rolex has rare and unique "off-catalog" watches that are not part of its standard collection and are primarily reserved for ultra-premium VIP customers. The new off-catalog Rolex watches for 2023 are:
Daytona 126599TRU – Bezel set with 36 rubies, 11 ruby hour markers. Middle case set with 54 diamonds
Daytona 126598TRU – Dial paved with 417 diamonds. Bezel set with 36 rubies. 11 ruby hour markers
Daytona 126576TBR – Bezel set with 36 diamonds. 11 diamond hour markers
126576TBR – Dial paved with 483 diamonds. Bezel set with 36 diamonds.
Yacht-Master 42 226668TBR -diamond-set case and bracelet
Yacht-Master 42 226668TBR – Diamond set case and bracelet with full pavé dial
GMT-Master II LHD -Bezel set with 16 emeralds, 18 black sapphires, and 12 diamonds. Middle case set with 220 diamonds. Bracelet set with 172 diamonds.
In addition, the Daytona rainbow has now been discontinued.
All new Rolex models 2023
Let's take a look at all new Rolex models for 2023, including new dials. If it's a new model but with the same dial that has previously existed, it is not included in the list below unless there were no added dial to the collection.
---
Daytona 126503
Daytona 126508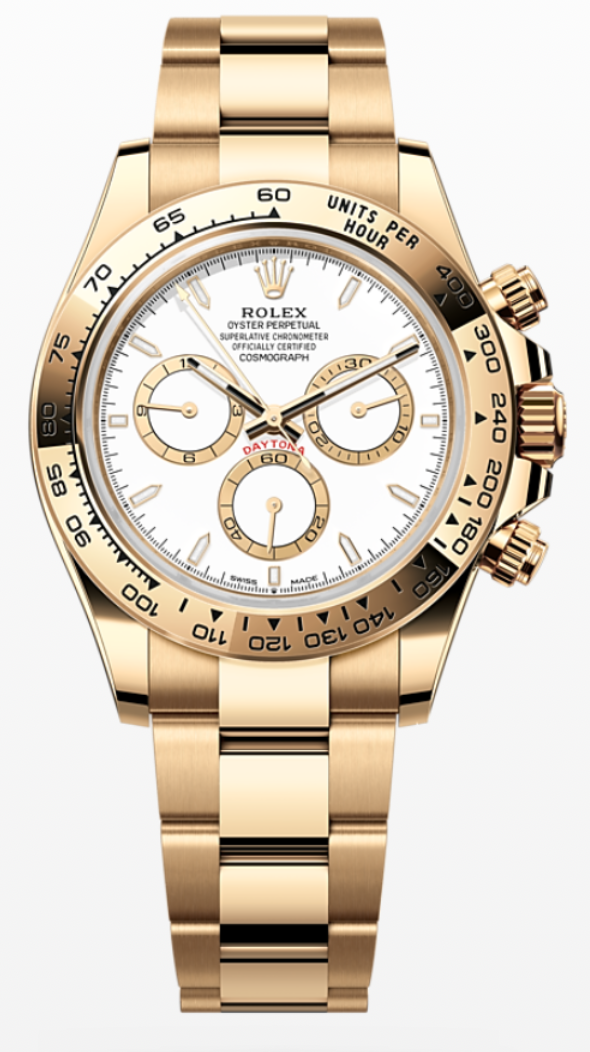 Daytona 126509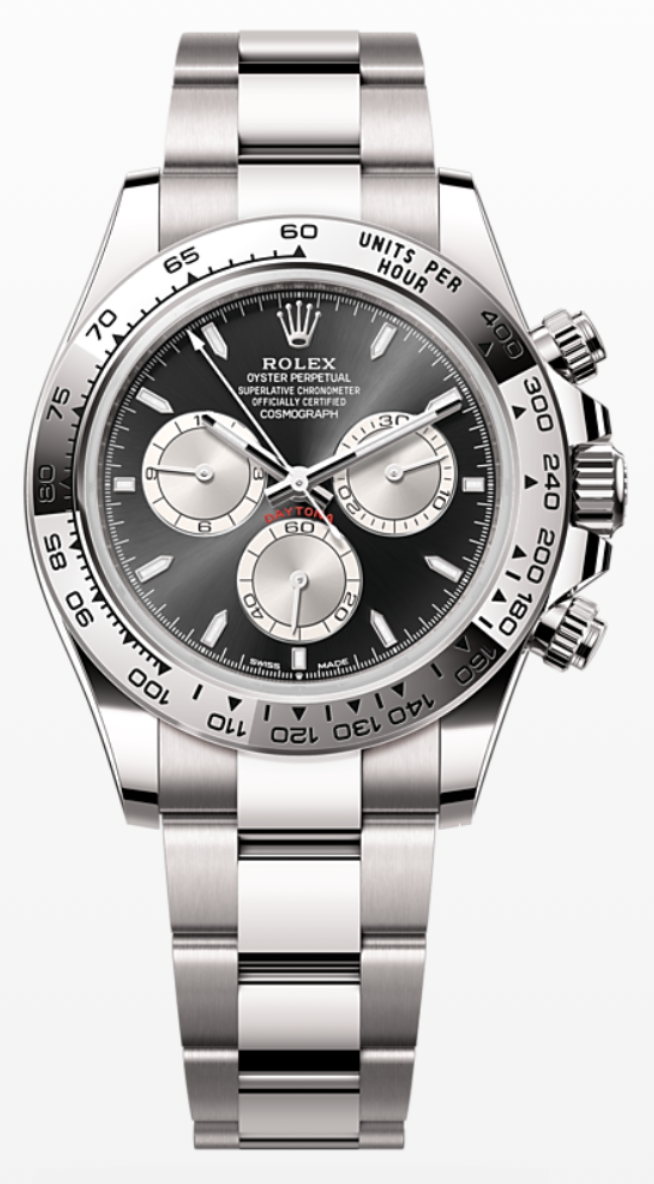 Daytona 126505
Daytona 126506
Daytona 126519LN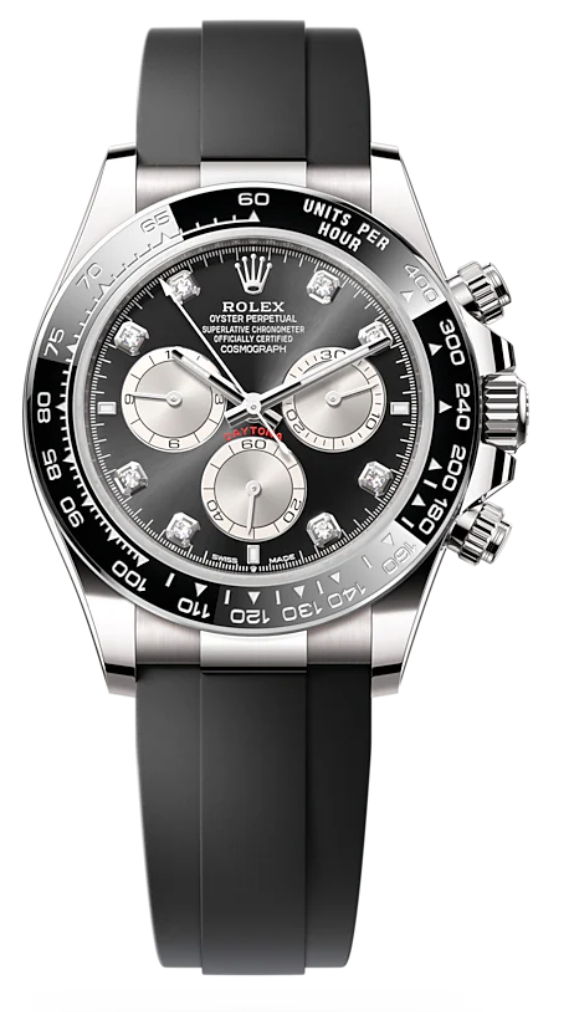 Daytona 126518LN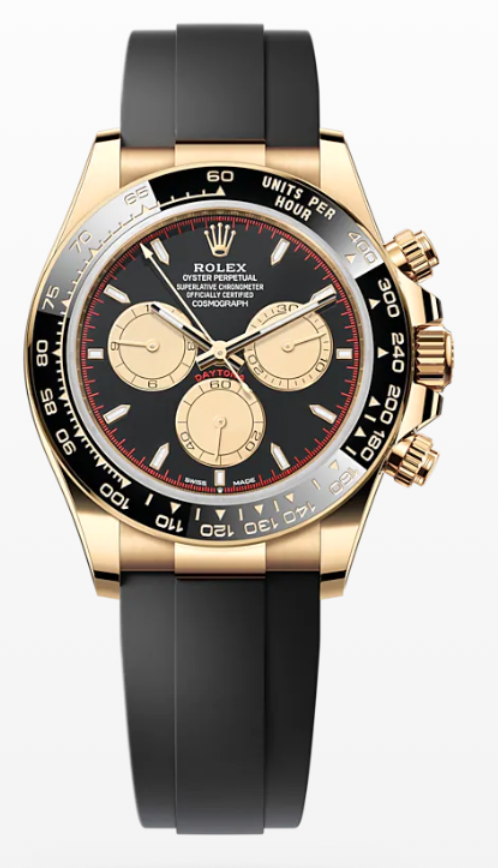 Daytona 126515LN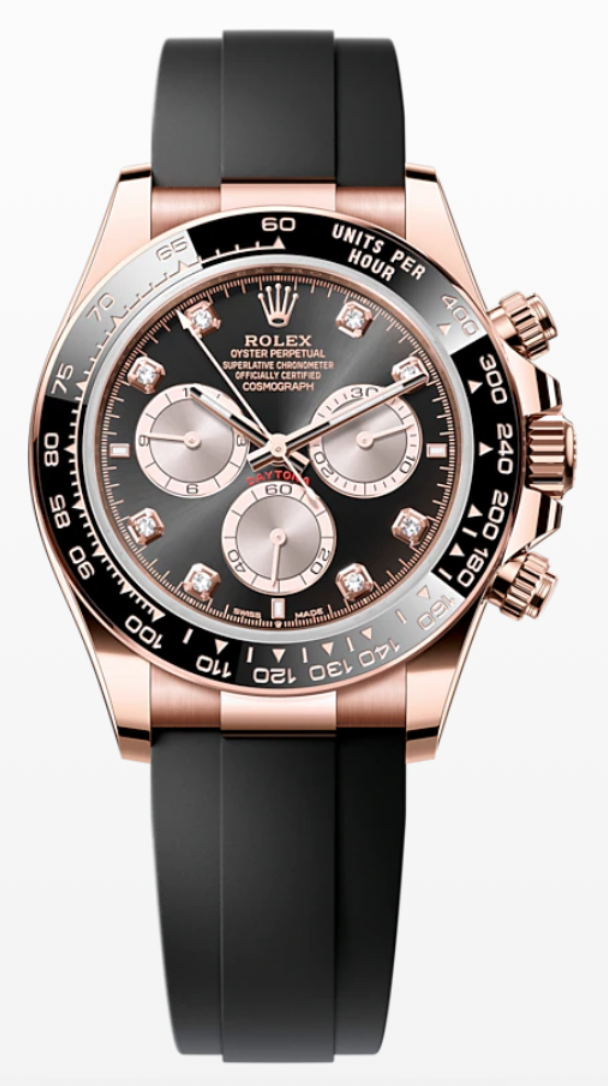 Daytona 126500LN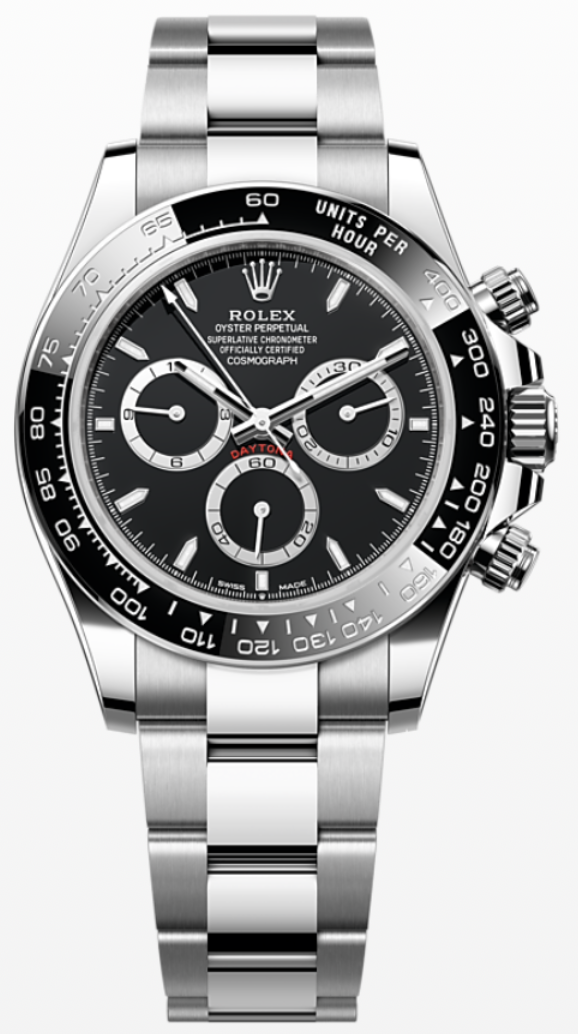 GMT-Master II 126718GRNR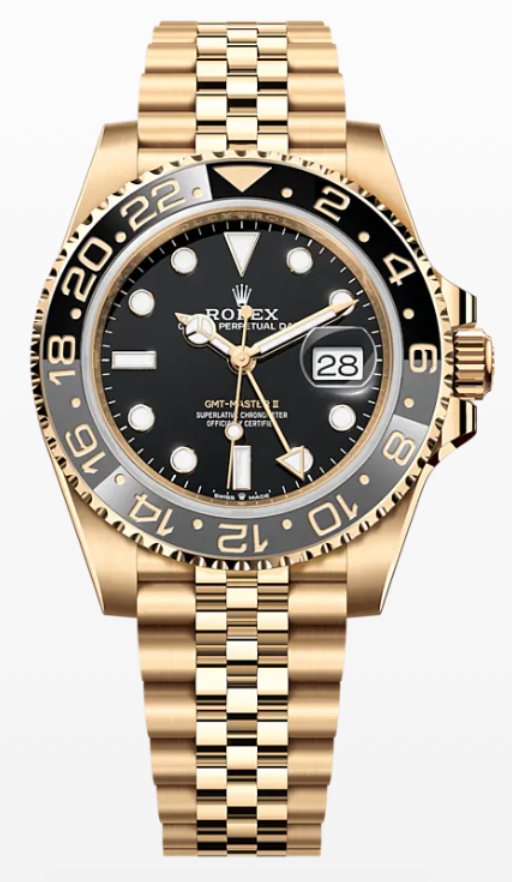 GMT-Master II 126713GRNR
1908 52508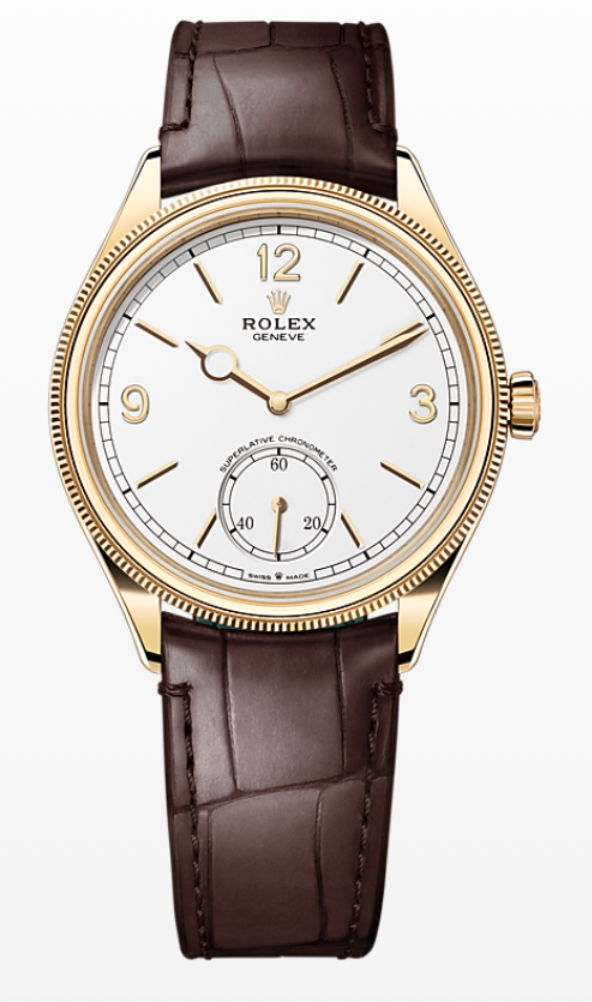 1908 52509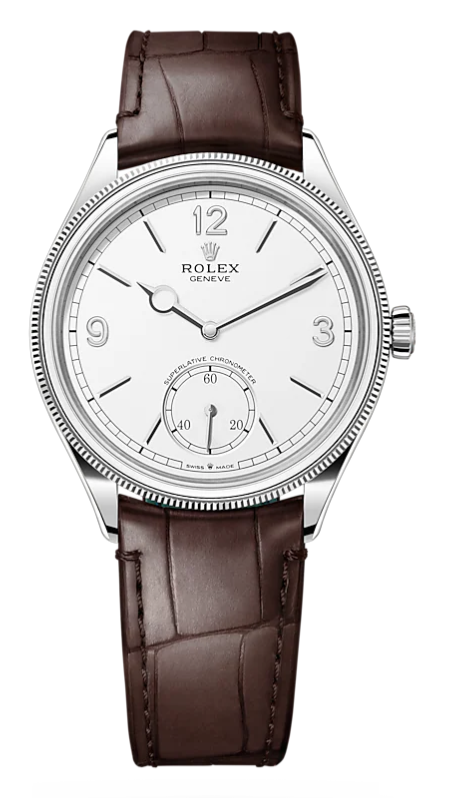 Yacht-Master 226627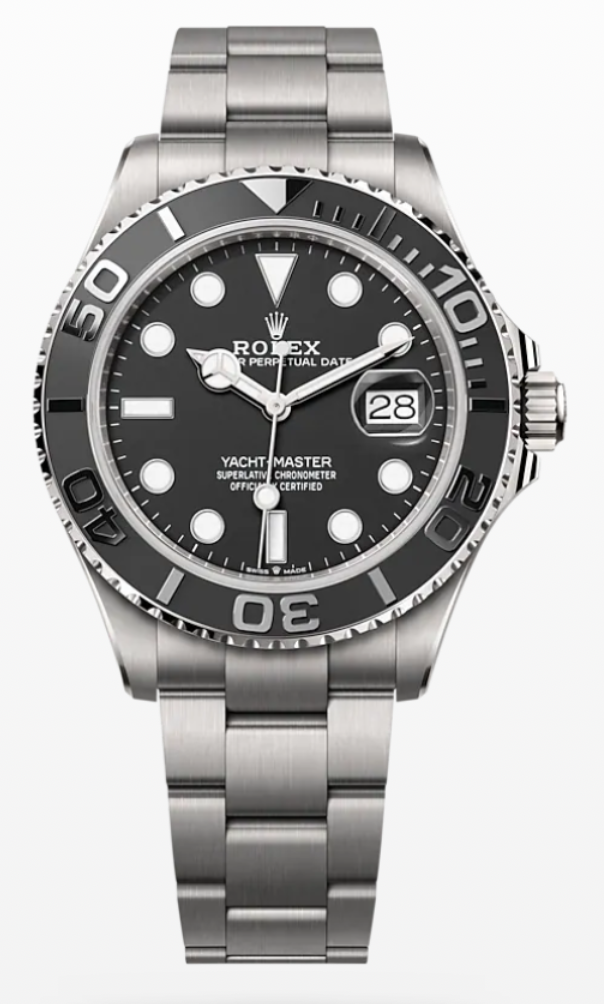 Sky-Dweller 336934 new model with new green dial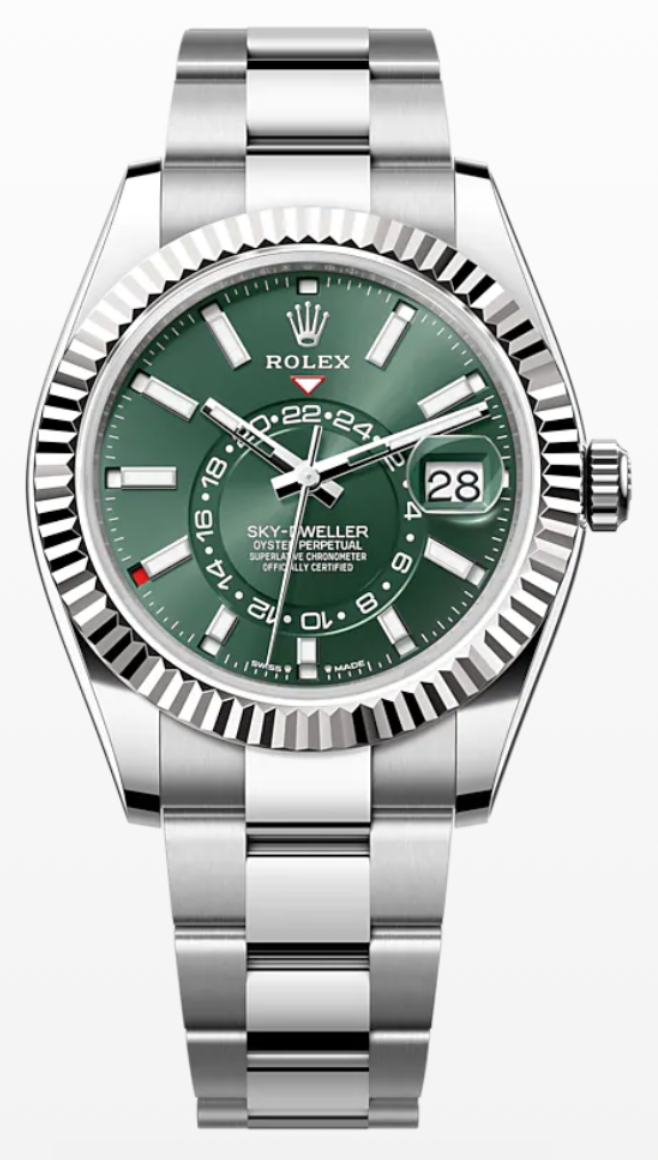 Sky-Dweller 336935 new model with new blue-green dial
Sky-Dweller 336239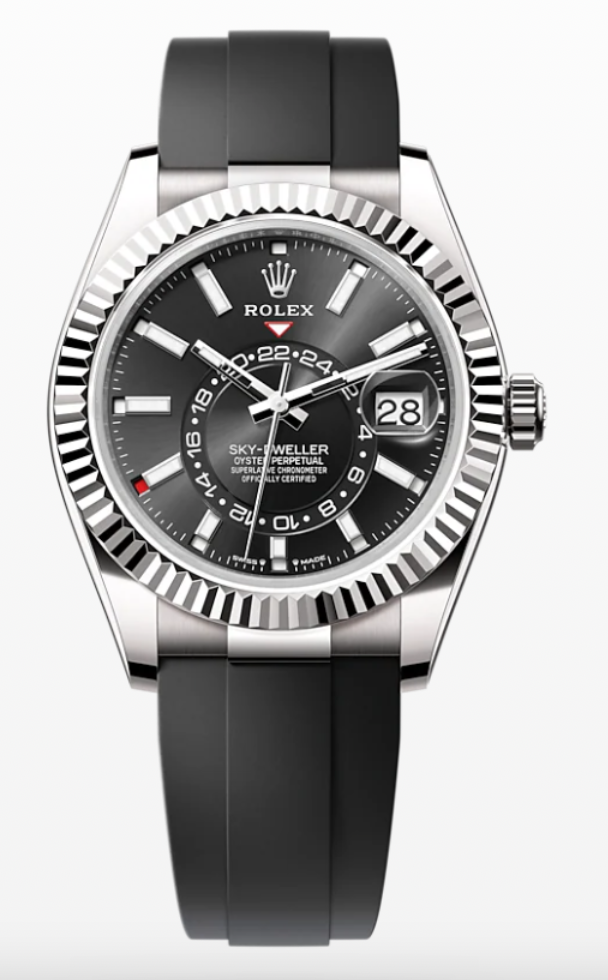 Sky-Dweller 336238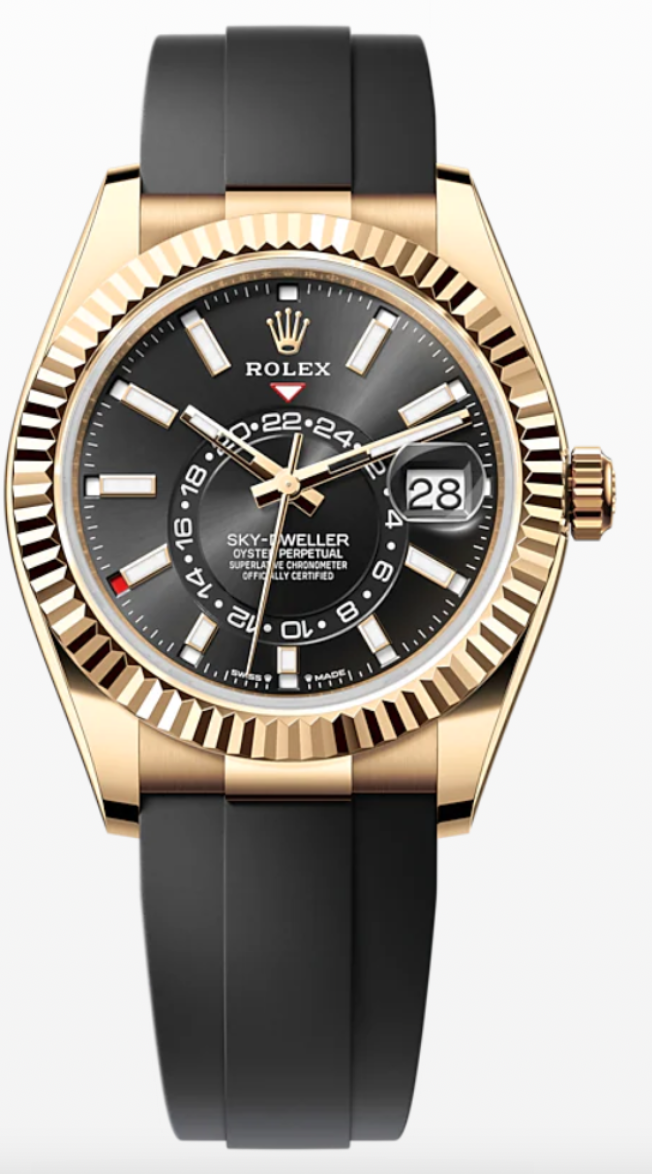 Sky-Dweller 336235
Sky-Dweller 336938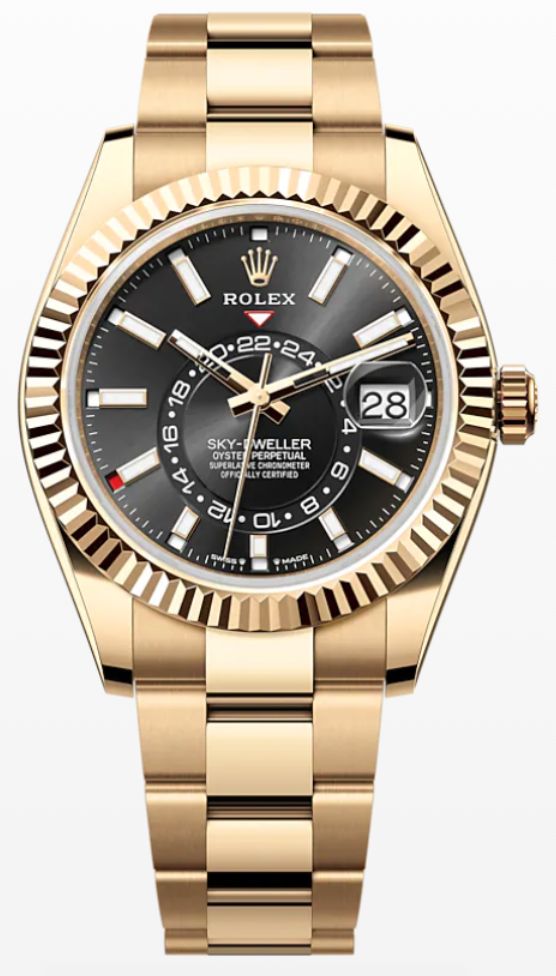 Sky-Dweller 336933 Oyster and Jubilee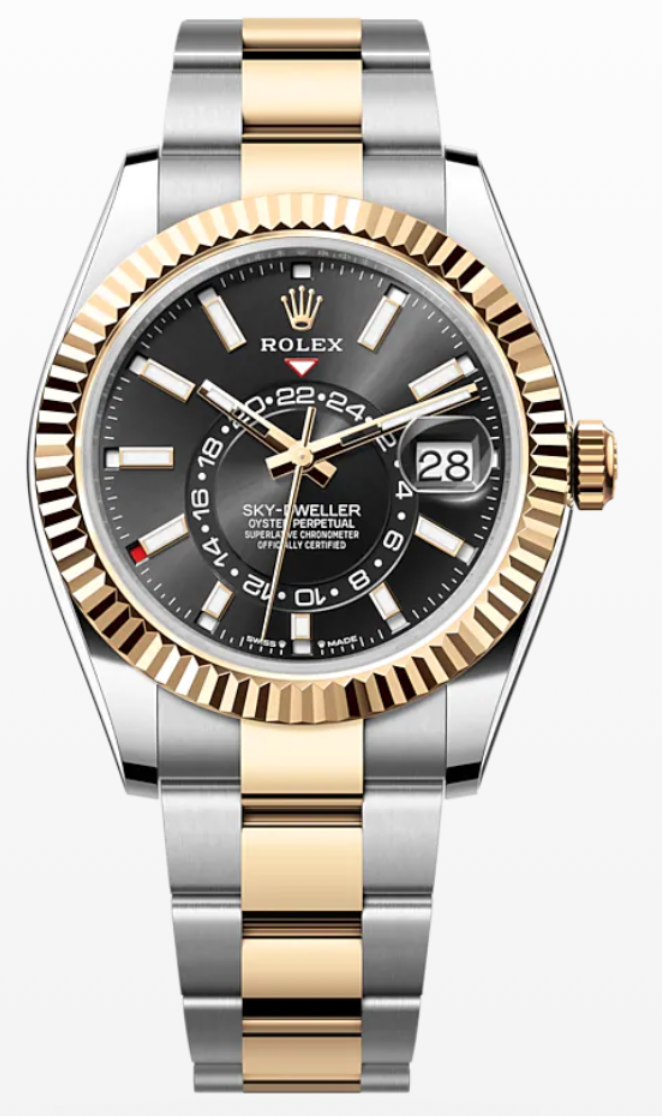 Explorer 40 224270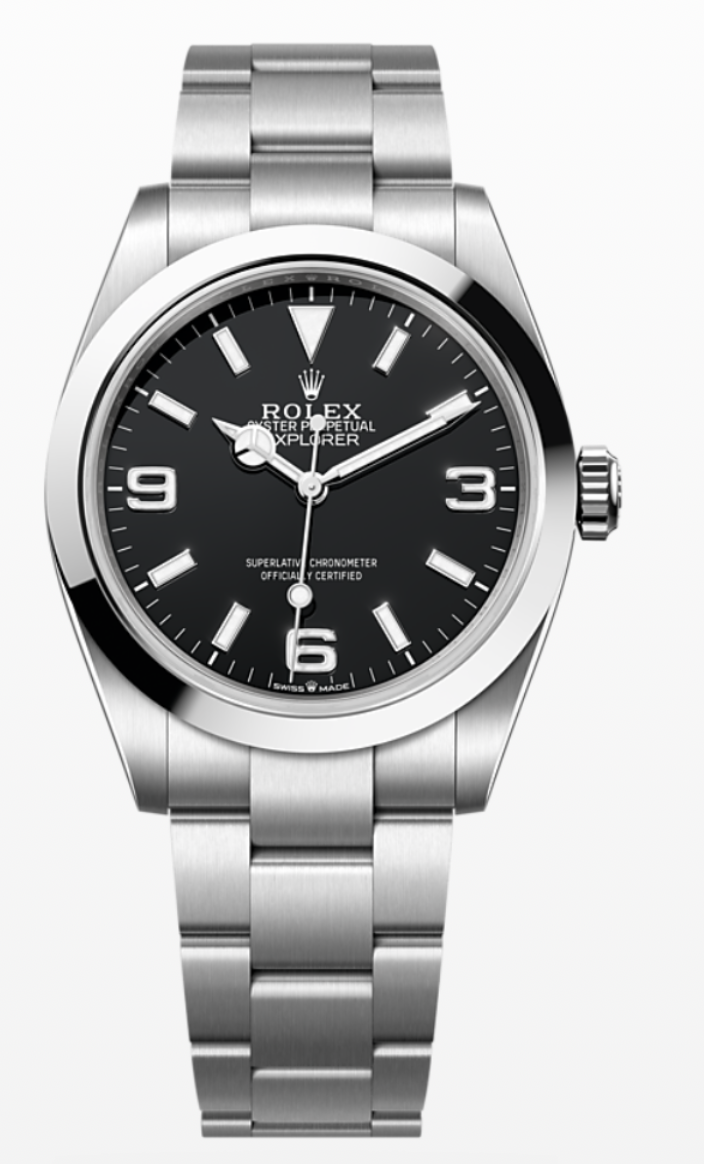 Rolex Watches with new dials but the same reference
---
Oyster Perpetual 41 124300 NEW DIAL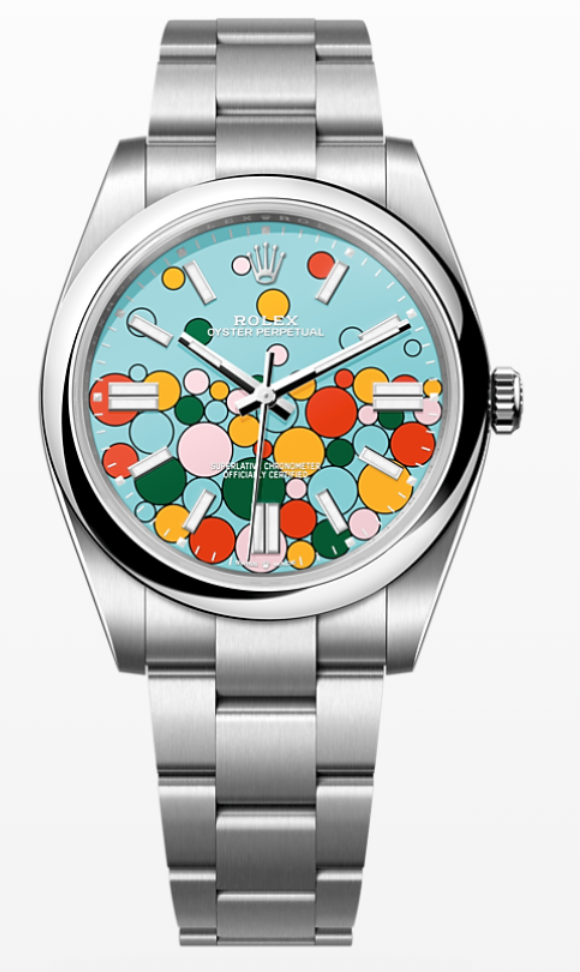 Oyster Perpetual 31 277200 NEW DIAL
Oyster Perpetual 36 126000 NEW DIAL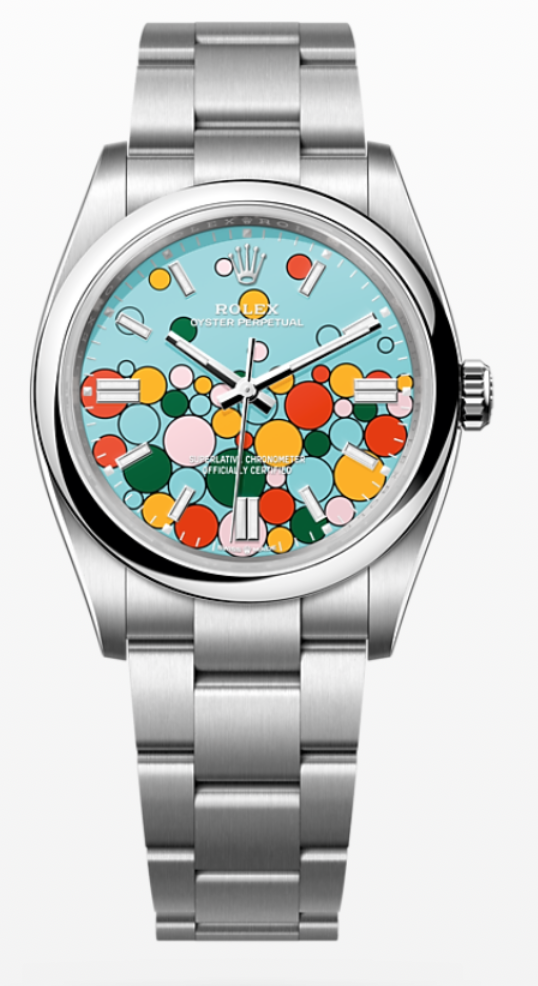 Day-Date 36 128238 with carnelian stone dial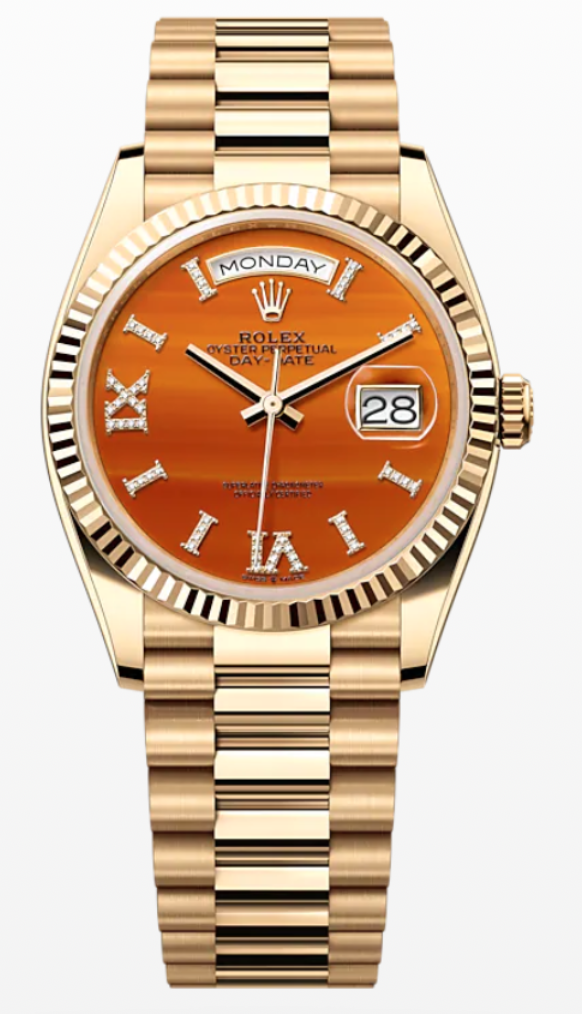 Day-Date 128235 green aventurine dial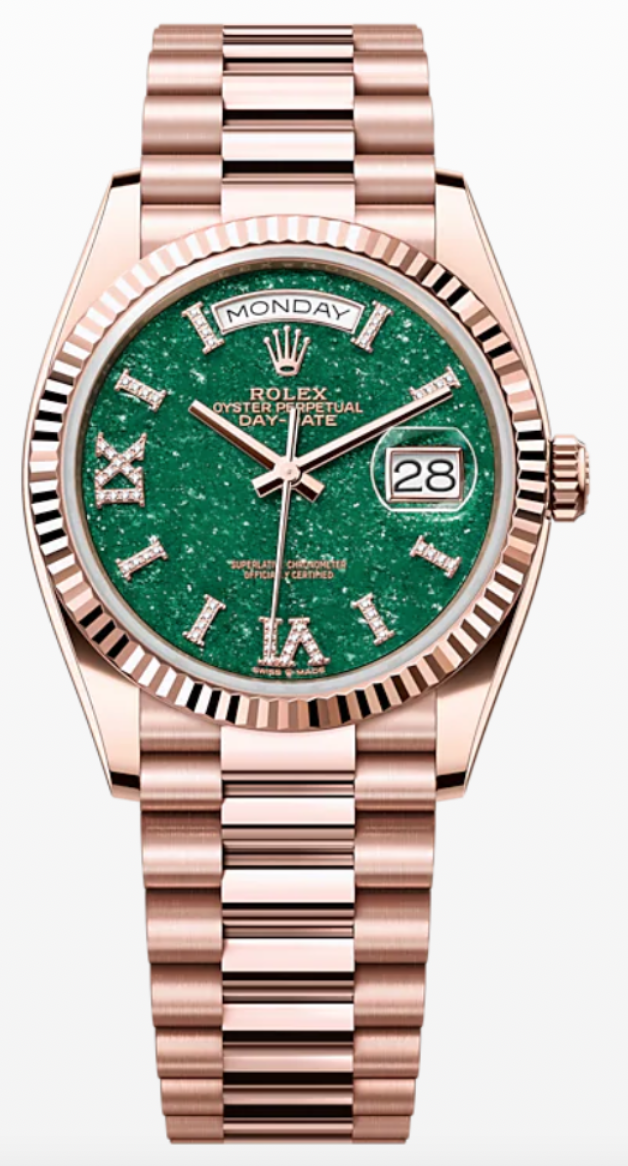 Day-Date 128235 turquoise stone dial (previously only available for yellow gold 128238)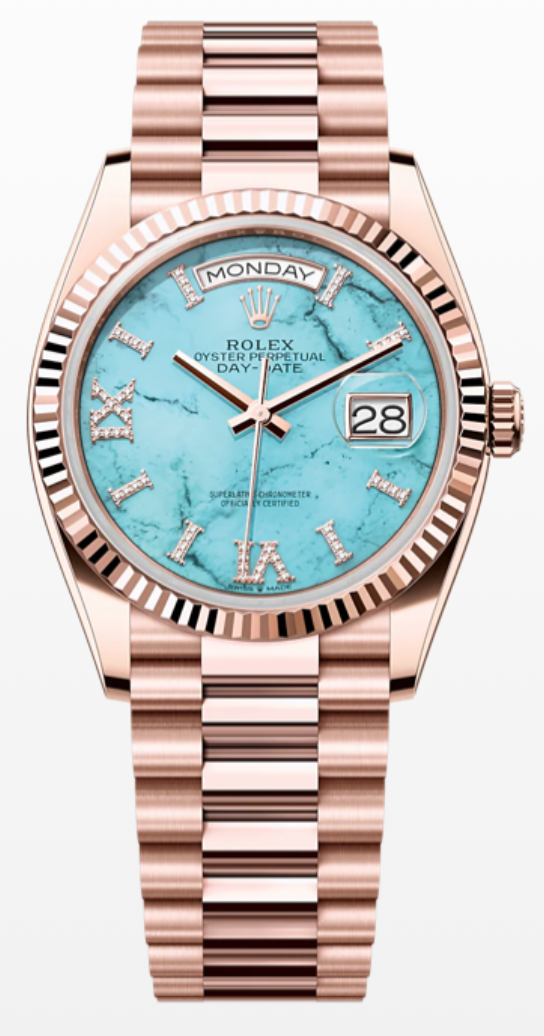 Day-Date 128236 turquoise stone dial (previously only available for yellow gold 128238)