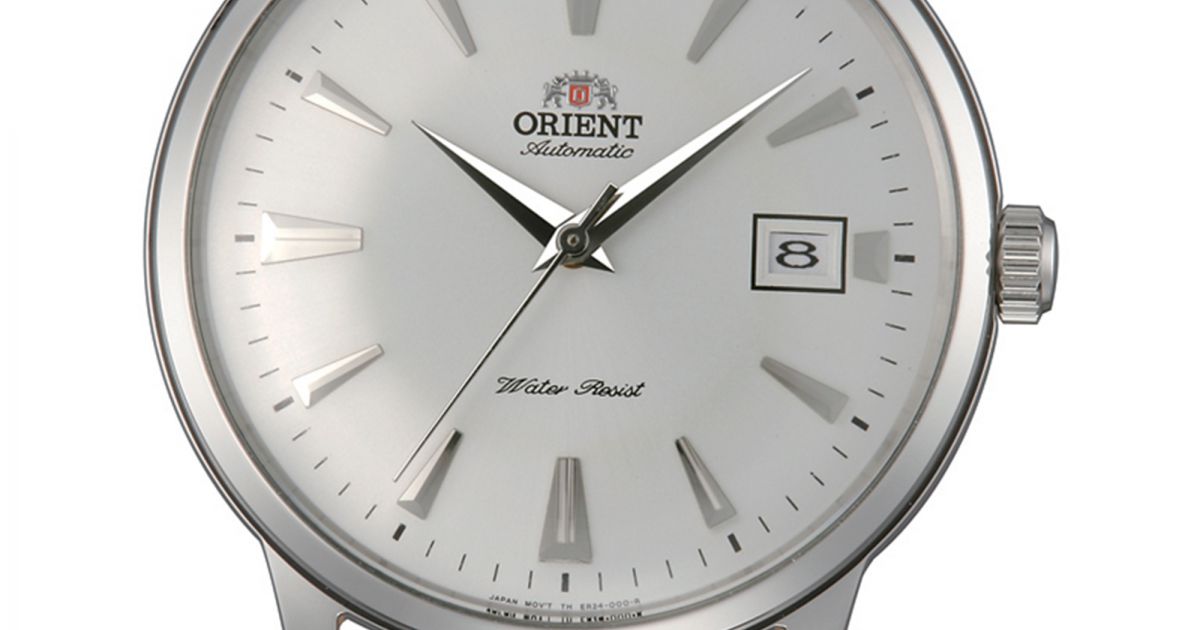 Orient 2nd Generation Bambino FAC00005W0 Review & Complete Guide
The Orient Bambino is one of the most popular collection of dress watch timepieces. And for good reasons.
If you are looking for an affordable, high-quality dress watch with a refined and elegant appearance, the Orient 2nd Generation Bambino FAC00005W0 is definitely a watch worth considering. This watch truly highlights the beauty of minimalism and shows that sometimes, less is more. It has a perfect balance between functionality, class, and affordability. In other words, there are few competitors on the market that can meet everything that Orient's Bambino offers at this price point.
This is the 2nd generation of the Orient Bambino, and this is because Orient regularly updates, improves, and refines its watches to improve their performance, appearance, and looks. The reference FAC00005W is the upgraded version of the previous version reference ER24005W.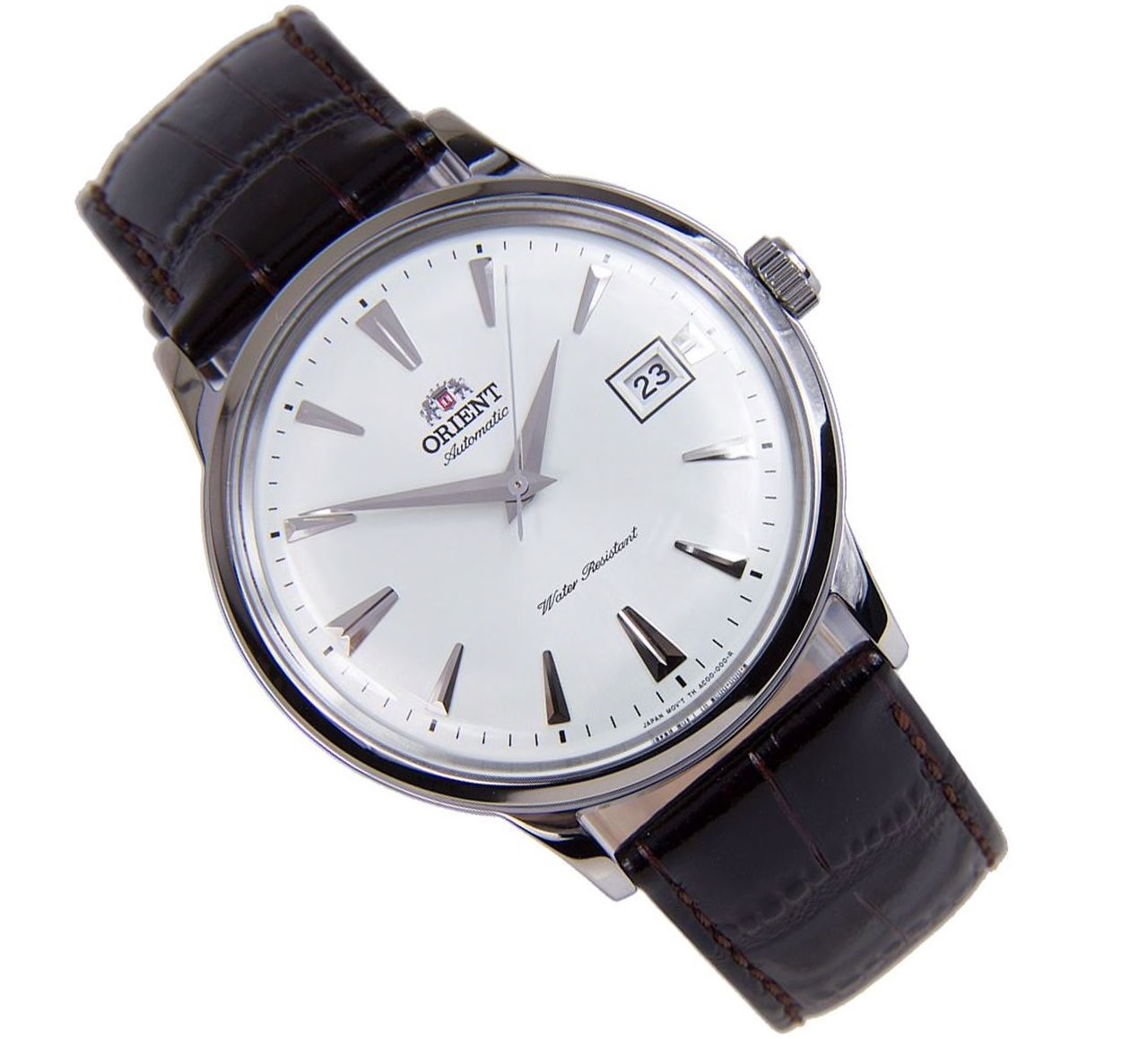 This particular model, the FAC00005W0 is a watch with a vintage-inspired styling that is meant to offer beautiful minimalism. If you are a person who enjoys these dressy and classy watches, or just want to add a dress watch to your collection, keep reading.
As an Amazon Associate, we may earn from qualifying purchases, at no extra cost to you.
Case
The watch is presented with a stainless steel case with a diameter of 40.5mm. The thickness measures 11.8mm. With that said, it is a watch with a slim and elegant profile that slides under a cuff easily and works great for everyday wear.
Despite its affordable price, Orient has done a great job with the case finishing of this timepiece. The top of the case has a polished finish, and this is contrasted by brushed sides. This creates a really nice contrast that shows Orient has paid attention to the details, and it also enhances its impression of quality, making it look more premium than its price suggests.
The cashes a polished finish that blends in nicely with the design and is rather thin which puts all the focus on the dial. The lugs have a slightly rectangular shape and are somewhat curved, blending in perfectly with the overall case design.
At the 3 o'clock side of the case, the watch has a push/pull crown. The water resistance isn't great at 30m/100 feet, but we don't expect it to be when it comes to this type of watch. In practice, it means that it is splash-proof, but this isn't a watch that you'd go diving with anyways.
On top of the case sits a domed mineral glass which goes very well together with the vintage and classic styling of this timepiece.
As a dress watch should, it is presented on a classy and stylish leather strap with a metal buckle. The lug width is 21mm.
Dial
As a dress watch should, the 2nd generation Bambino has a minimalistic and classic dial.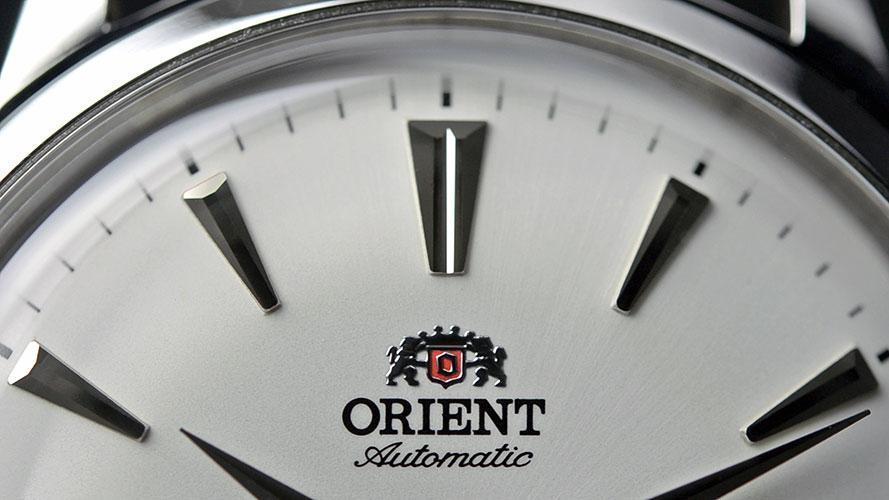 The watch has a classic and beautiful silver dial with a textured finish. To add to the vintage-inspired look, it has a slightly domed profile to it. To beautifully compliment the classy appearance, it has stunning beveled polished dauphine hands.
When it comes to the dial, it is really all about simplicity, and the result is a striking and classy dial. In addition to the hands, it has beautiful applied triangle-shaped hour markers with a polished finish. Apart from showing that Orient has paid great attention to details, they provide depth to the dial and make it more interesting. There's nothing like a stylish silver dial for a classic dress watch.
For convenience's sake, the watch features a date window positioned at 3 o'clock. Since many people will wear this as an everyday watch, it is a nice addition that makes it more practical.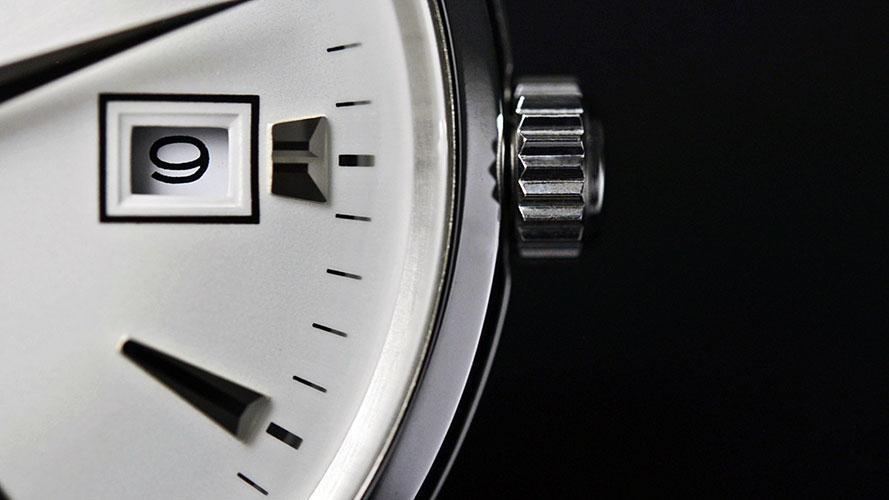 Movement
Since this is the second generation, there has of course been a first-generation. Apart from a few visual tweaks, the main difference is its heart, the movement.
The FAC00005W0 is powered by the in-house automatic caliber F6724. Unlike the predecessor, it has both a manual-winding function and hacking seconds.
The movement is automatic which means it is self-winding and does not have to be wound, nor do you have to replace its batteries.
This is a movement that is often found in more expensive Orient watches, and it is also a movement that has proven to be a great workhorse. This movement can continue to tick for years without any service or maintenance. It is simply a solid and durable automatic movement. And as a matter of fact, there are few watches at this price point that have in-house movements, so this is a great value proposition.
Specifications
Diameter: 40.5mm
Thickness: 11.8mm
Water resistance: 30m/100 feet
Power reserve: 40 hours
Case back: screw-down
Movement: In-house automatic Orient Caliber F6724
Diameter: 40.50mm
Thickness: 11.8mm
Crystal: domed mineral glass
Water resistance: 30m/100 feet
Strap: Dark Brown Leather Strap
Functions: Date, Hour, Minute, Second
Lug width: 21mm
Conclusion
All in all, the Orient 2nd Generation Bambino FAC00005W0 is a stylish and high-quality timepiece that offers exceptional value on so many levels. This watch has a durable automatic in-house movement which is something that few dress watches in this price range have.
In addition to this, it has a beautifully finished case and a stunning dial that has been beautifully finished too. Looking at every single aspect of this watch, it's evident that Orient has done an exceptional job throughout and not compromised on anything.
In conclusion, this is a perfect dress watch for formal occasions and also for everyday wear when you wear more classy attire. It is a watch that beautifully complements your outfit rather than steals the show. Just like how a dress watch is meant to.
The Orient 2nd Generation Bambino FAC00005W0 is available to order on Amazon.