Is Patek Philippe waterproof?
Is a Patek Philippe waterproof?
It may feel very distant to want to come in contact with water with a 10K, 20, 30K wristwatch. But the fact of the matter is that many of the watches in this price range are built to be waterproof and be able to withstand water. But what about Patek Philippe?
The first thing people think about when thinking about Patek Philippe is perhaps not exactly sporty tool watches made to endure deep saturation dives. 
So the question is, are Patek Philippe watches waterproof and what advice do Patek Philippe themselves give regarding their watches and water?
Are Patek Philippe waterproof?
Patek Philippe states that "The water-resistance of watches is assured with seals that protect them against the ingress of moisture and dust. We recommend having the water-resistance of your watch checked once a year by an authorized Service Center or a Quick Service dealer. The check takes only a few minutes."
Furthermore, they highlight that leather straps can age prematurely if they are in contact with water or when exposed to excessive sunlight. They advise that leather straps should be allowed to breathe during the night and also that leather straps are not covered under the terms of the warranty due to their wear and tear nature.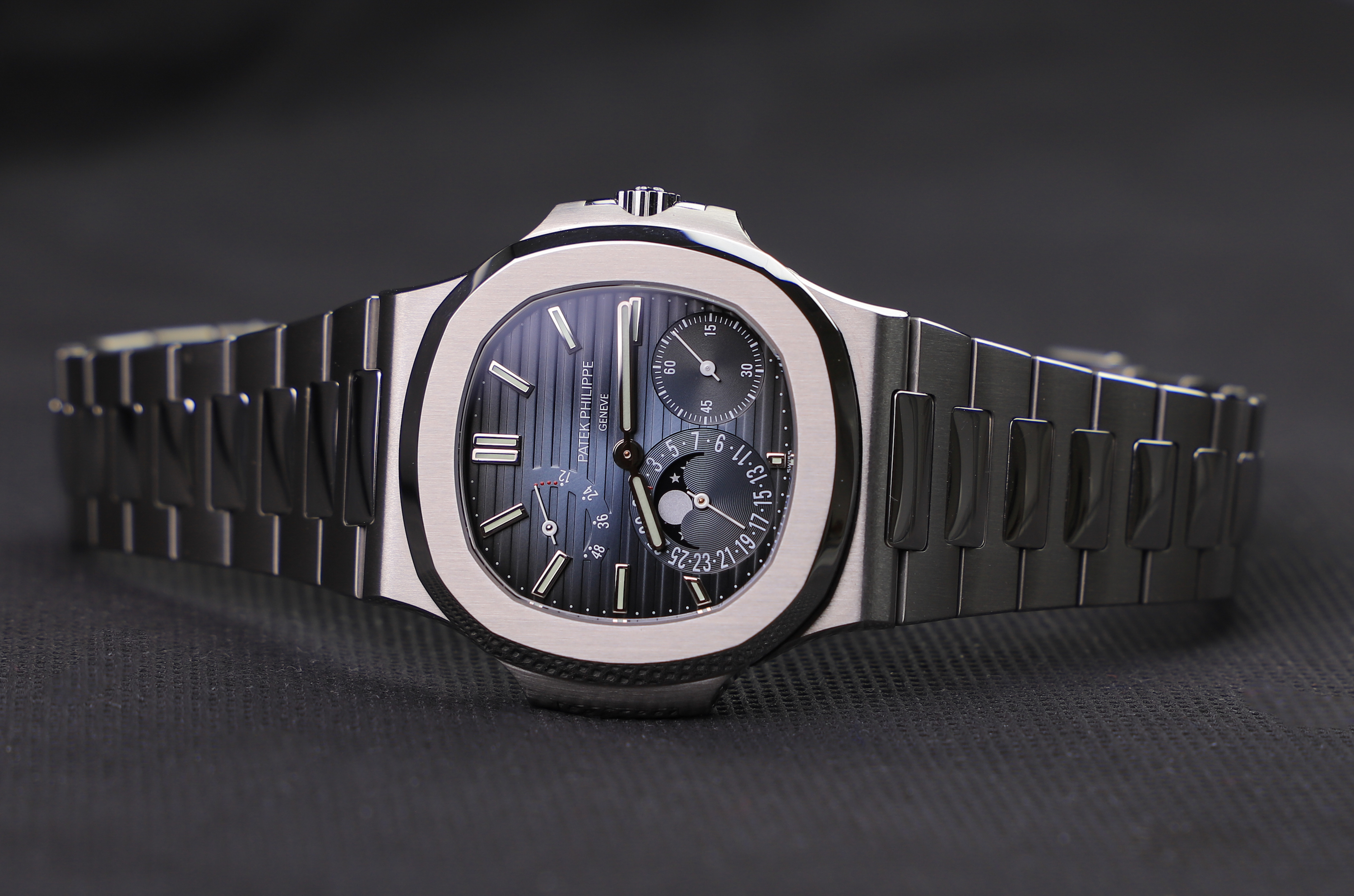 A large part of Patek Philippe's watches are offered with leather straps, and this is perhaps the reason why their watches are not exactly the first thing that comes to mind when talking about watches and water.
Also, Patek strongly advises that you refrain from using functions such as actuating pushers or correction push-pieces or setting the time with the crown, while the watch is underwater or still wet. When these functions are operated, the watch case may leak in. But with that said, since Patek Philippe mentions that you shouldn't use these functions when underwater or wet, it means that most Patek Philippe watches are indeed waterproof and can be in contact with water.
After the watch has been in contact with water, make sure that you rinse the watch so that any residue of saltwater or chlorinated pool water is washed away. Otherwise, it can cause oxidization or corrosion.
However, bear in mind that the majority of Patek Philippe's watches are not sports watches. A dress watch is not built to be in regular contact with water, however, as demonstrated above, Patek Philippe watches will be able to manage splashes of water, but it is not recommended to go diving or swimming with Patek Philippe watches (especially leather band versions), unless for the exception of two collections. In fact, it is generally not advisable to go swimming or similar with any dress watch.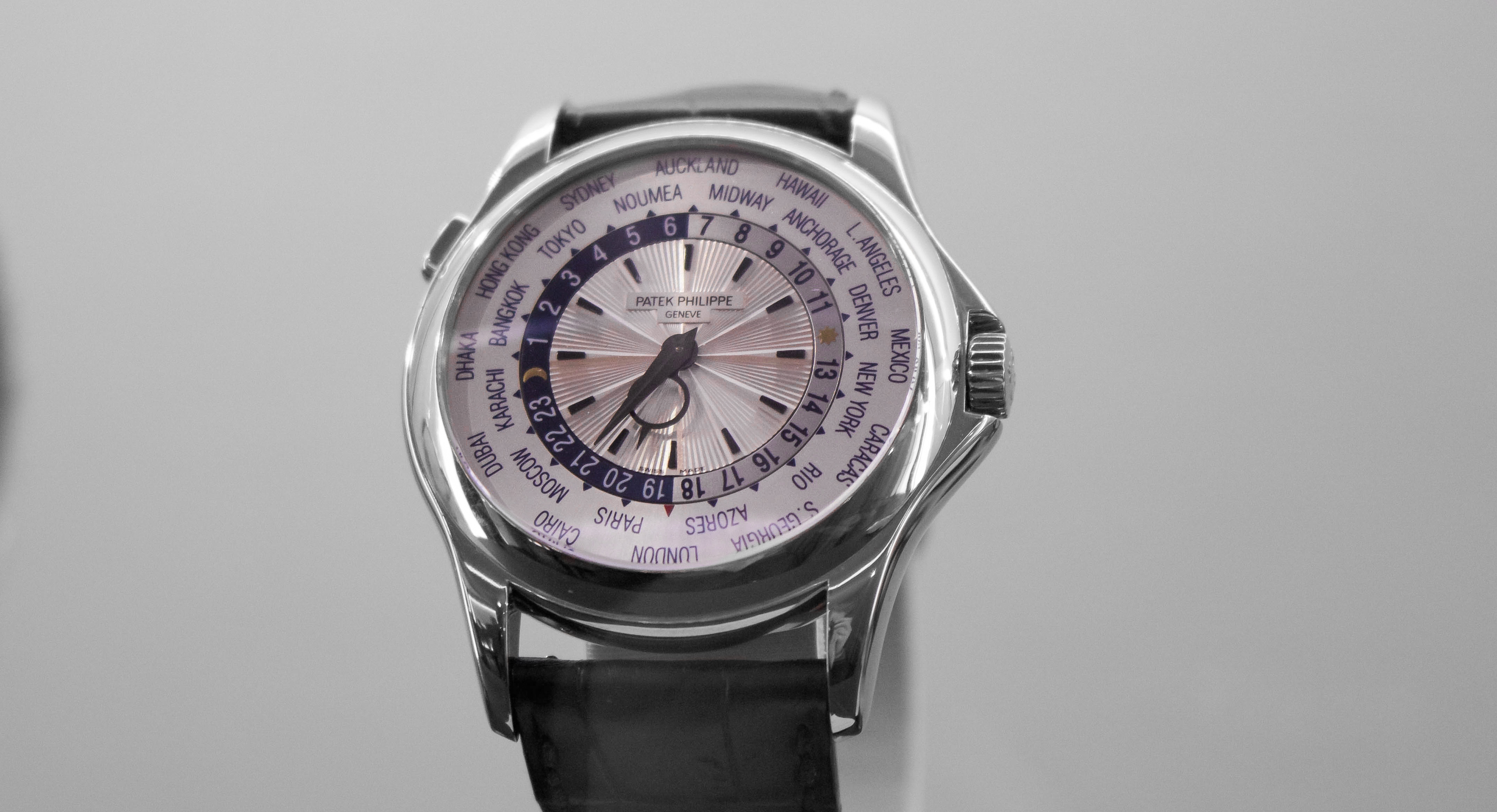 Patek Philippe has two "sport watch" collections. The Aquanaut and the nautilus. These are the only watches from Patek Philippe that are not a bad idea to go swimming with.
Both the Aquanaut and Nautilus are water-resistant to 120m. Now, this is not a lot compared to some of its competitors but bear in mind that these watches are not meant to be sporty tool watches for professionals. Instead, they are meant to be elegant and sporty watches that can handle everyday wear and activities. This may, of course, involve swimming.
As shared from a watch forum, an individual asked Patek about the water-resistance of the Nautilus, and they wrote that swimming and bathing are okay but not jumping from 3m or above.
With that said, you can swim and bathe with an Aquanaut or Nautilus without any issue, but make sure you do not operate any functions whilst doing that. Additionally, ensure that the crown is properly secured before entering the water.
Pressure test your watch
If your Patek Philippe timepiece is in regular contact with water, it is advised that you pressure test your watch every year. This is to ensure that it is perfectly sealed and won't leak in any water.
The story of Patek Philippe's first waterproof wristwatch
On a side note, let's look into the first waterproof Patek Philippe wristwatch.
The Borgel company filed a patent for a waterproof case in 1892. Borgel was later acquired in 1924 by Tabert & Fils. Following this, the company became a leader in the making of waterproof watch cases.
Patek Philippe worked with the company and had them manufacture cases for them. In the beginning, Patek Philippe designed the cases. But in 1935, the first case entirely designed by Taubert & Fils for Patek Philippe was released.
The first Patek Philippe case made by Taubert was used for the reference 438 and is 28mm.
Patek Philippe released an important watch in 1938, reference 565. The importance of this watch lies in the watch case. In fact, this reference uses a two-body case made by Taubert & Fils. This case has a decagonal screw back as well as a dust cap. The case is 35mm. This case structure made the reference the first waterproof wristwatch by Patek
Conclusion
To conclude this question, yes, the vast majority of Patek Philippe watches can handle water. Most Pateks are recommended to not be in more contact with water than the splash from a sink when washing the hands, but with the Aquanaut and Nautilus models, it is completely fine to go swimming. 
Patek Philippe has never been known to make robust tool watches that can be submerged to hundreds of meters, simply because that is not the company's ambitions.