What is PVD Coating on Watches?
PVD coating on watches is a trend that has only grown in popularity in the last couple of years. More and more watch manufacturers have hopped on the trend of PVD coating their watches, but what exactly does it mean, and how does it work?
What is PVD coating on watches?
PVD coating is applied to steel, which adds a layer that turns the steel black. This process has then been implemented into watches, although it can be used for many different areas.
Turning the steel of a watch black gives it a sporty, unique, and robust look, which appeals to some, but not all.
So what exactly is PVD coating?
PVD stands for "Physical Vapor Deposition".  PVD is the chemical process where you bind tiny particles to a surface – in this case, watches. More specifically, the process bonds a small layer of metal compounds to the watch. The metals are vaporized, and in that way bound to the surface in layers, using a heated vacuum.
The result is a thin layer on top of the steel, which makes it black. The layer is extremely thin, normally only a few microns.
The particles used for the coating varies depending on who is doing it. Furthermore, most commonly, manufacturers coat stainless steel, but any material can be coated. Titanium is also a relatively popular material to PVD coat due to its lightweight.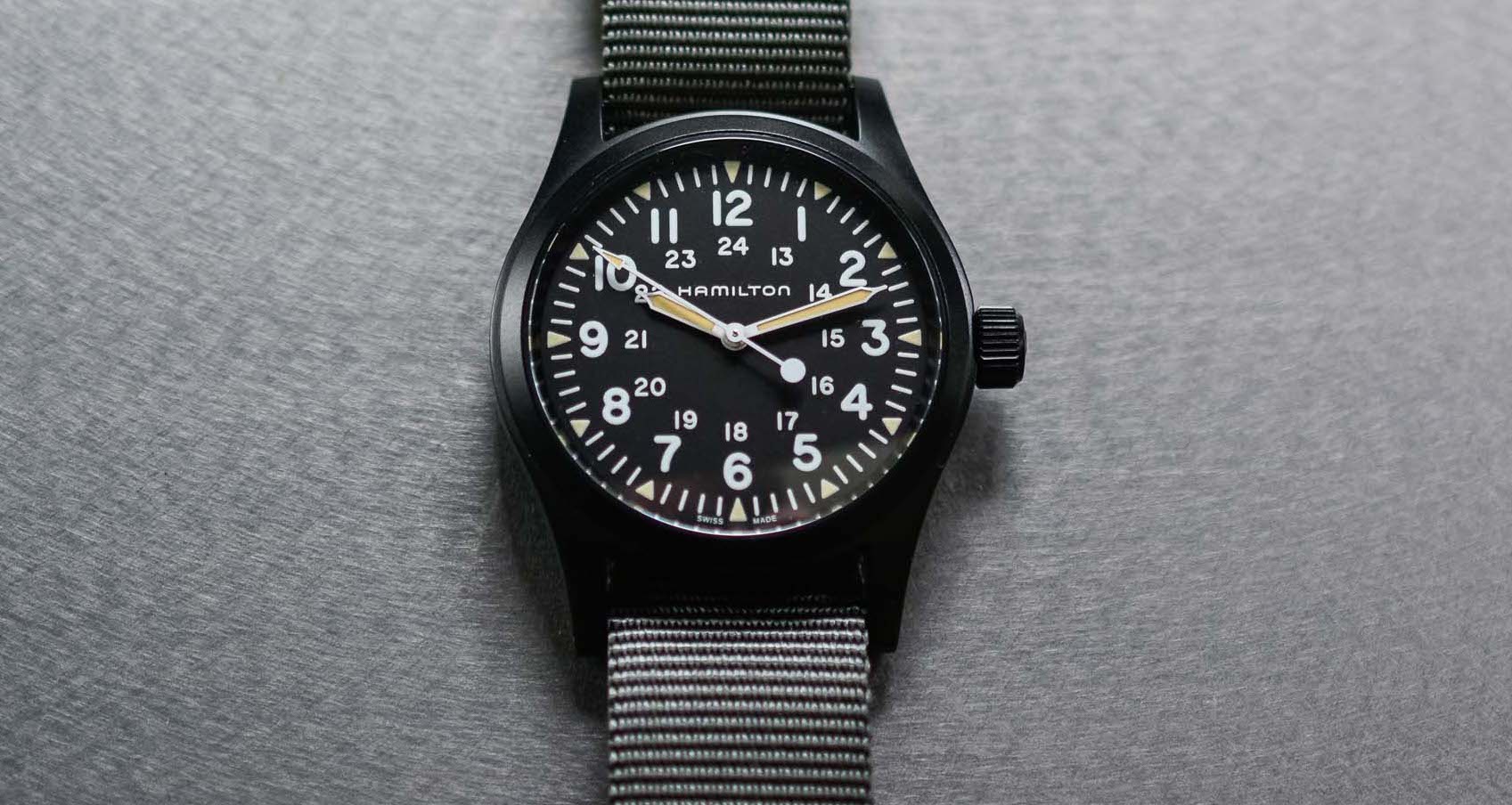 Note that PVD is not to be mixed up with DLC.
DLC stands for Diamond-Like Carbon and is applied using a PVD process, however, instead of spraying on a group of metals, carbon IS been blasted onto the surface and then cooled down at a rapid pace.
DLC tends to be the tougher coating of these two.
Does PVD coating scratch or fade? – PVD Coating durability
You may like the sporty and robust look of a PVD coated watch, but may be afraid that it will wear off over time. The issue is that the PVD coating is black, and applied onto the steel. As such, if the PVD coating would come off, the bright white steel would stand out very clearly.
Naturally, everything will eventually wear and tear over time, and equally so PVD – but not necessarily. If the watch is subject to knocks and scratches, there may be a risk that the coating will come off. But this also depends on who is doing the coating, as not all coating is made equal.
But yes, bear in mind that over time, the PVD may come off in some places, but bear in mind that the PVD coating is very durable, both against corrosion and scratches.