Rolex Daytona 116500LN dimensions and Lug to lug size
The Rolex Cosmograph Daytona is one of Rolex's most popular models. And in turn, the reference 116500LN is the most popular of them all. Extremely difficult to buy from an official Rolex retailer, and commands a huge premium on the secondhand market, there is just something special about the Daytona.
With that said, you may consider buying a Daytona 116500LN, but since there are rarely any opportunity to try one on at a retailer, you may never have gotten the chance to try one, and thus felt how it sits on the wrist.
To help you with that, we have gathered all the important dimensions for the Daytona 116500LN, including the lug to lug measurement, which tends to be one of the most important dimensions that affect how it sits on the wrist.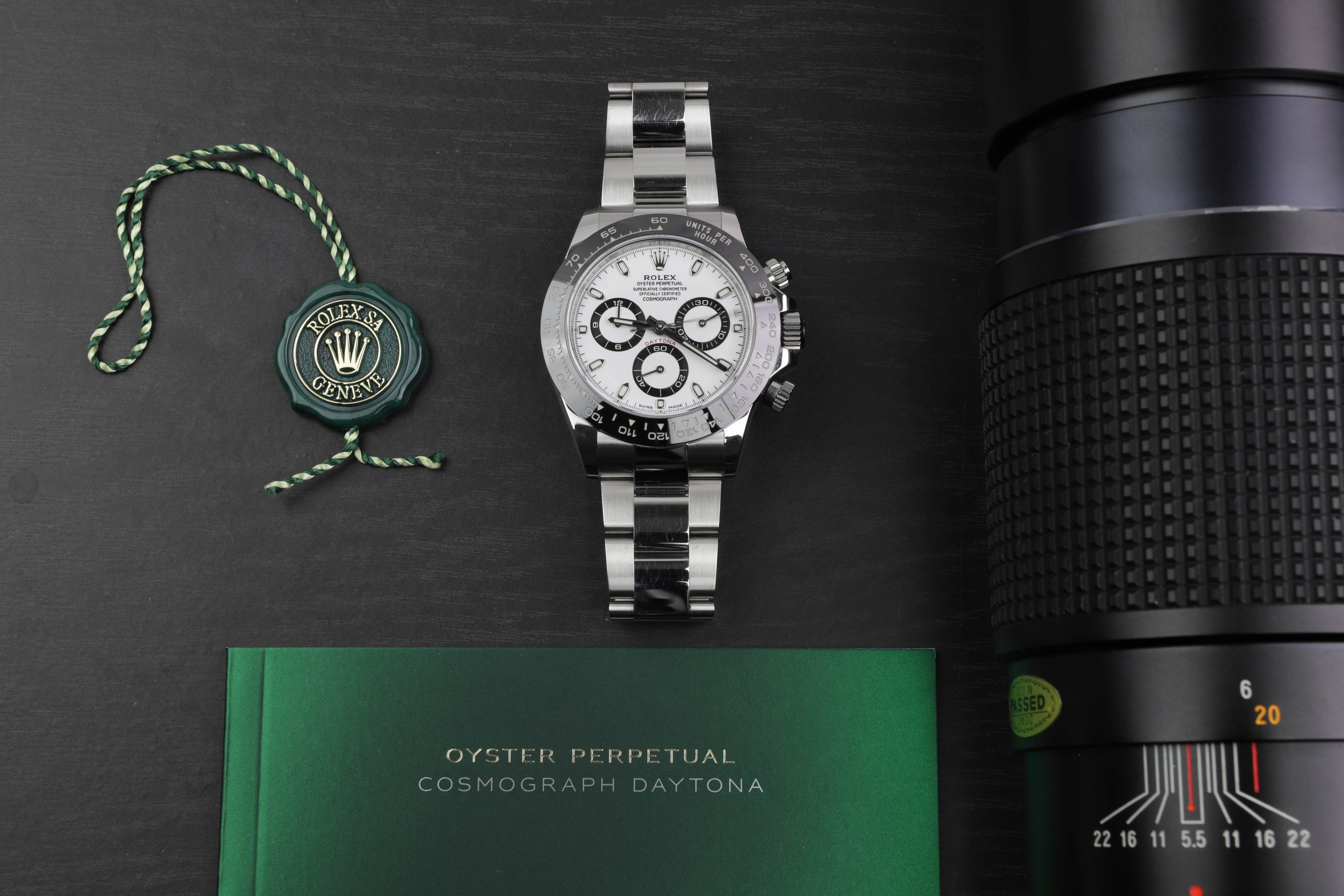 Rolex Daytona 116500LN dimensions
Width: 40 mm (not including the crowns)
Height: 46.5 mm
Thickness: 12.5 mm
Lug width: 20 mm
Daytona 116500LN lug to lug: 46.6mm
What is interesting is that common feedback about the 40mm Daytona (all modern steel Daytonas have the same dimensions), is that it wears surprisingly small. For example, in contrast to the Submariner ceramic, which also has a 40mm case, there is clearly a huge difference in the way they wear. Parts of this can be attributed to the slimmer lugs, but also due to the fact that the Daytona has a flat caseback, which allows it to sit slimmer on the wrist.
Note that the measurements of the Daytona 116500LN may vary some 0. millimeters, depending on how you measure.
Watch the presentation video of the Rolex Daytona 116500LN and how it sits on the wrist: