Rolex Fluted Bezel Complete History
The Rolex fluted bezel has become an iconic element of many Rolex watches. A detail that makes a Rolex watch instantly recognizable.
With its fluting, it catches the light beautifully and creates a stunning sheen, enhancing the watches' appearance. But did you know that originally, the fluted bezel was not used for aesthetical purposes, but rather functional?
Rolex Fluted bezel history
The fluted bezel was first seen on the Rolex Oyster which was released in 1926.
This watch was the first waterproof wristwatch, and this was made possible thanks to the Oyster case structure which hermetically sealed the case. The Oyster featured a middle-case to which the bezel and casebook were screwed down against. In order to screw down the bezel, Rolex designed a bezel for the oyster which would eventually become the fluted bezel which we know today.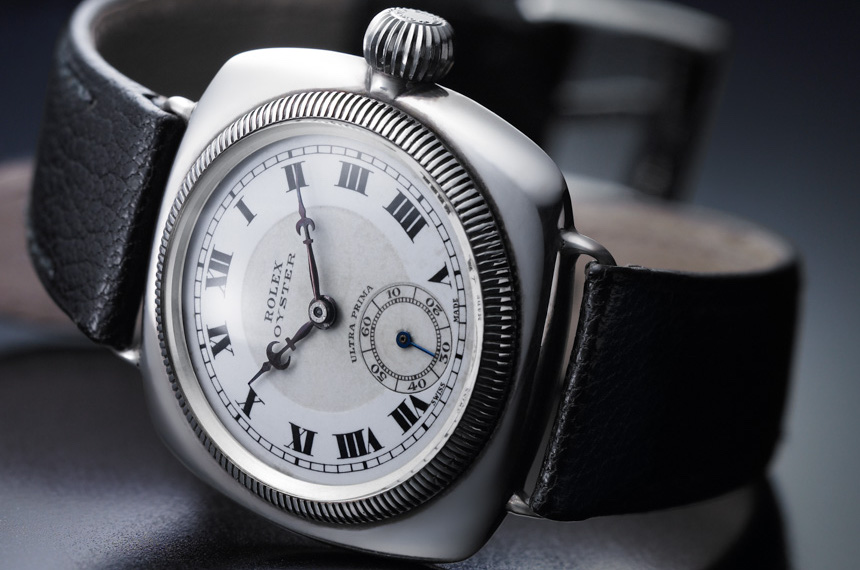 With that said, the fluted bezel was originally solely designed for function – to ensure a waterproof case. Today, Rolex can achieve this without having to have a visible screw-down bezel. But the fluted bezel has still stuck around. Although having been revised and refined from the original.
The fluted bezel came to become used in more and more Rolex watches, as Rolex introduced the waterproof Oyster case in more of its watches. It was with the first Rolex Datejust, released in 1945 that the bezel really started looking more similar to what we know it as today.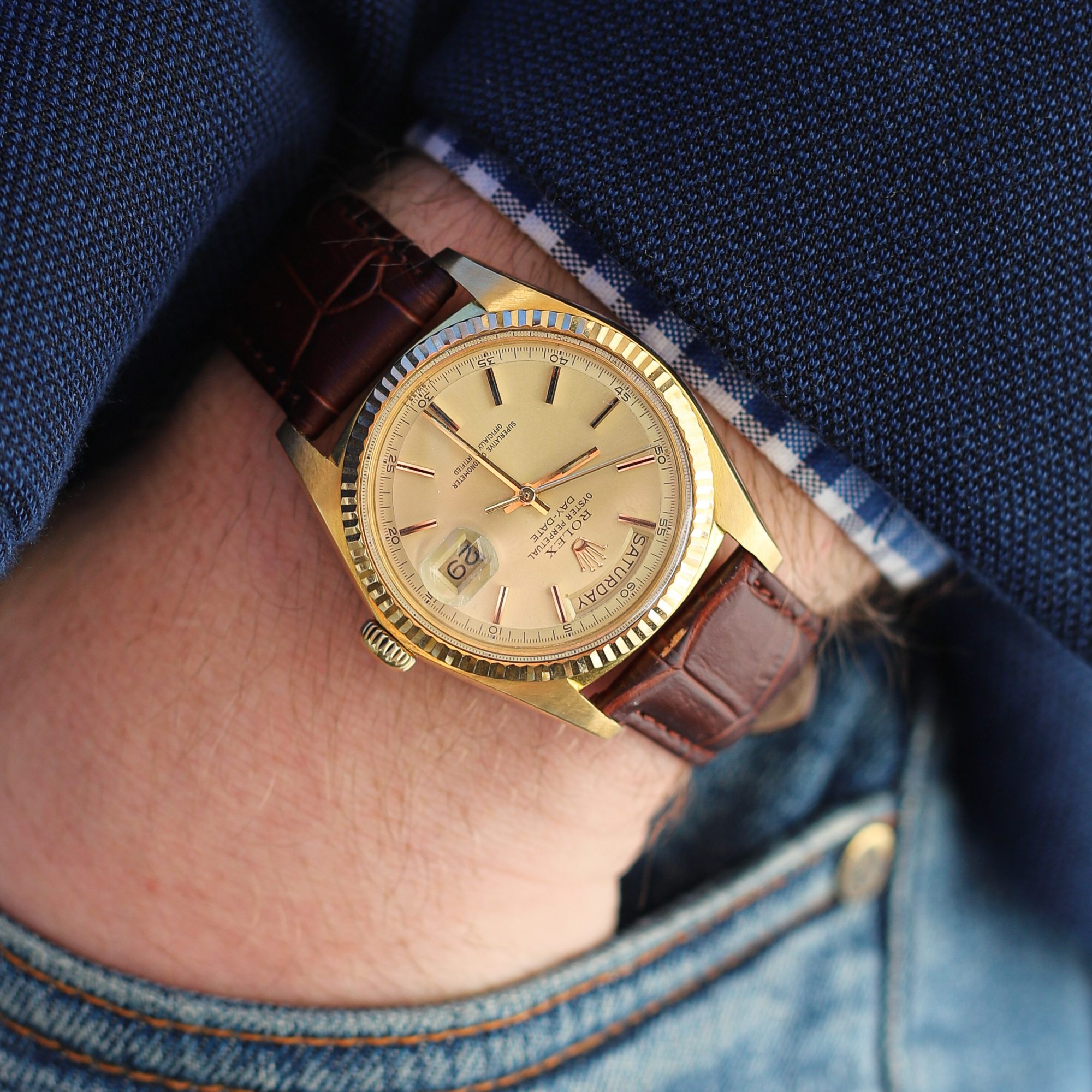 Today, the fluted bezel is a distinct trait of many Rolex watches – as iconic as the Oyster bracelet itself.
The fluted bezel is always made of gold. It can be found made in all gold types including white gold, rose gold, and yellow gold. Rolex makes the bezel in white gold rather than steel as it gets a completely different sheen and luster.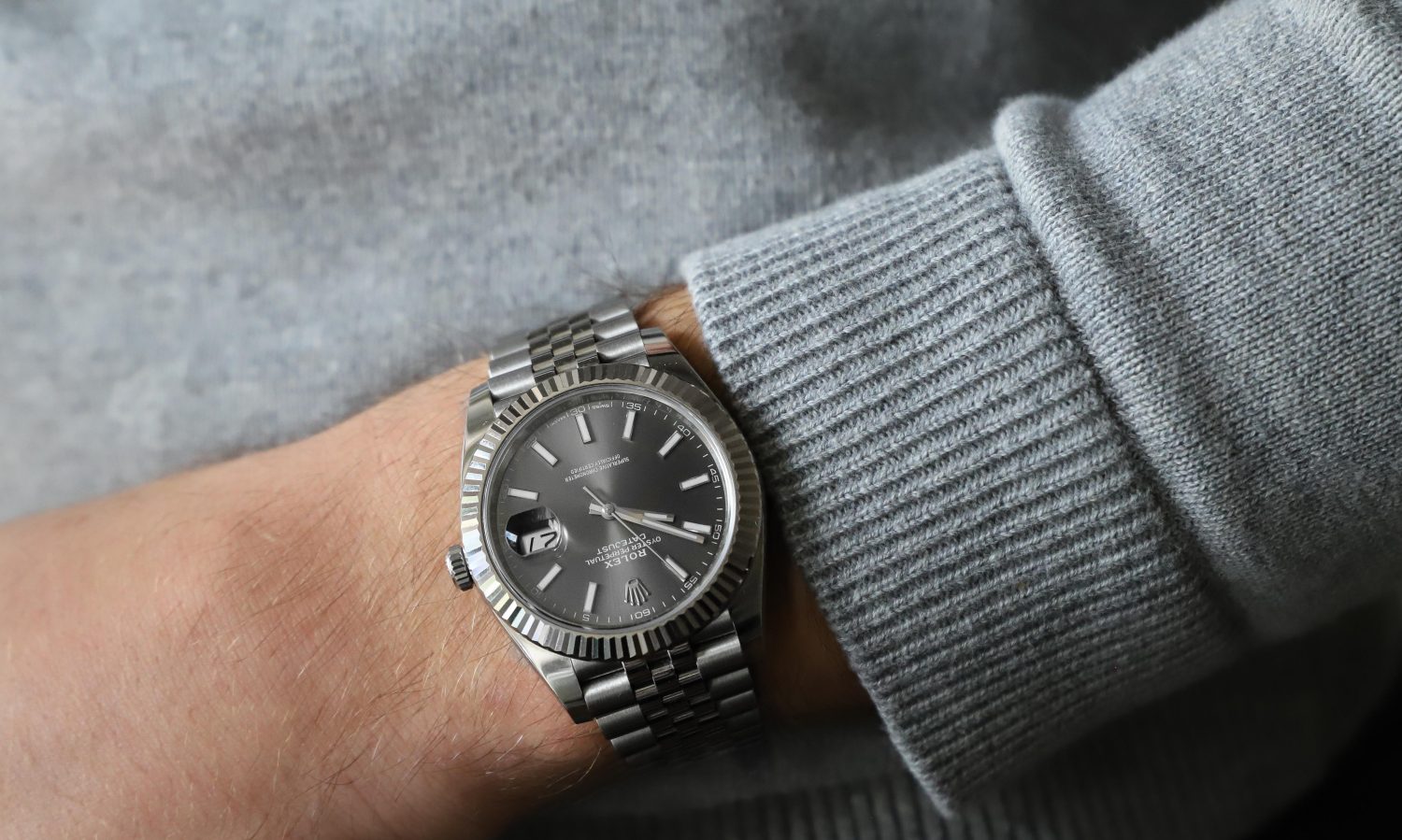 Which Rolex models use the fluted bezel?
Today, the fluted bezel is widely used in a large number of models from Rolex, including the Datejust, Day-Date, Sky-Dweller, and the Date. The Cellini also uses a variant of the fluted bezel.
It has also previously been used for models such as the Air-King.