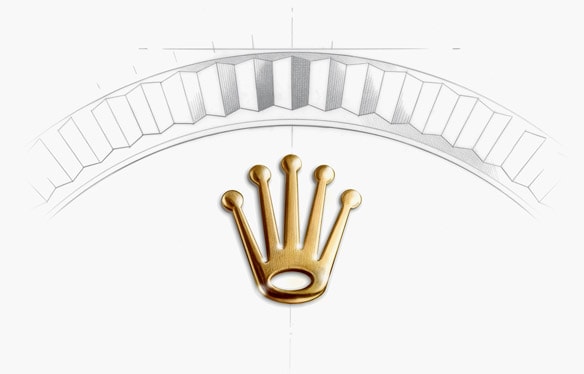 Rolex Logo: The Complete History
Rolex is arguably the world's most recognized and well-known luxury watch brand in the world.
Known across the world for its prestigious and luxury timepieces, there's a general idea among many that if you have "made it", and succeeded in life, you own a Rolex.
No matter how you view Rolex, whether it is a luxury item of extreme precision and perfection that you can appreciate for its fine craftsmanship, or it is a symbol of success, Rolex is a brand that has a long and interesting history.
How did Rolex start, and how did it become what it is today?
That's exactly what you'll learn in this article.
In this article, we will go through the complete history of Rolex – one of the most iconic and recognized luxury watch brands in the world.
The history of Rolex – from the beginning
Rolex was founded in In 1905 by Hans Wilsdorf and with the help of Alfred Davis. And unlike what most people think, it was founded in London, England, Not Switzerland. When Wilsdorf was 24, he founded a company in London specializing in the distribution of timepieces. What is particularly interesting is that Hans Wilsdorf was neither Swiss nor a watchmaker. Together with Davis, they imported Hermann Aegler's Swiss movements to England and placing them in watch cases made by Dennison and others.
In other words, they assembled very early wristwatches, and these were sold to many jewelers, who then, in turn, put their own names on the dial. On their early watches, you can find "W&D" inside the caseback. Hans Wilsdorf was born in Germany but then moved to Switzerland as a young man. He worked at a watch-exporting company in La Chaux-de-Fonds and then moved to London, where he came to establish his business.
The brand was originally registered as Wilsdorf and Davis, and it would take until 1908 that the company became Rolex Watch Co. Ltd. in 1915. In 1908, they also opened an office in La Chaux-de-Fonds, Switzerland.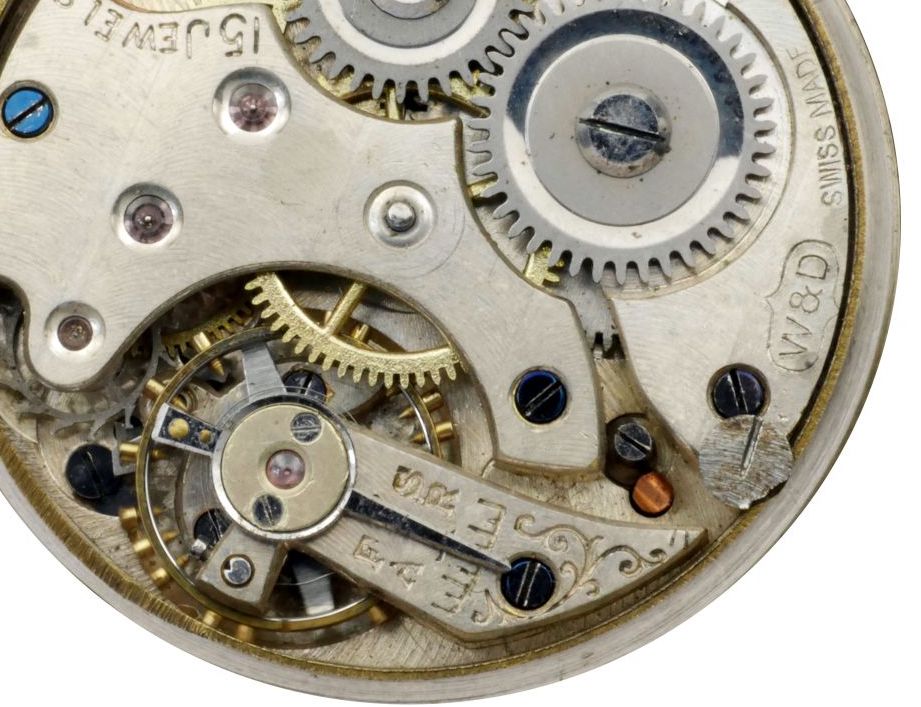 As you can understand, Rolex has received a lot of awards, gotten many patents, and broken several world records over the years. The start of Rolex's big success was when a Rolex watch in 1914 was awarded a Class A precision certificate, a distinction normally granted exclusively to marine chronometers by Kew Observatory.
Eventually, he started considering watches that you wear on the wrist, but wristwatches were undeveloped and not very precise. As such, Wilsdorf had a vision that he could make them both more elegant, and also more reliable.
After World War I, Rolex moved its base from London to Geneva, both because it was and still is the capital of fine watchmaking, but mainly to avoid heavy taxation from a recovering post-war Britain. At this time, the government imposed high export duties on the case metals – silver and gold, which drove up the price of the watches. Wilsdorf wanted his watches to be affordable, but the taxes prevented this. Of course, this is a lot different from how Rolex is viewed today, as it is hardly associated with the word affordable. Also, the name Wilsdorf caused anti-German prejudice in Great Britain during World War I.
In 1920, Wilsdorf registered Montres Rolex SA in Geneva as the new company name. Today, that has become Rolex SA.
Hans Wilsdorf Foundation
Who is Rolex owned by? What is particularly interesting about Rolex is the fact that it is owned by a foundation. Rolex has been owned by the Hans Wilsdorf Foundation since 1960 which is a private family trust.
At the death of Hans Wilsdorf's wife in 1944, Wilsdorf established the Hans Wilsdorf Foundation, a private trust, in which he left all of his Rolex shares, making sure that some of the company's income would go to charity. Wilsdorf died in 1960, and since then the trust has owned and run Rolex SA.
Forbes ranked Rolex as the world's 71st most valuable brand in the world.
History of Rolex – what's in a name?
There has been a lot of debate and theories about where the name Rolex comes from and how it came about, but Hans Wilsdorf wanted his watches to bear a name that was short, easy to say and remember in any language, and looked good on watch movements and dials. In Rolex's own words:
---
"Hans Wilsdorf wanted his watches to bear a name that was short, easy to say and remember in any language, and which looked good on watch movements and dials. He said, "I tried combining the letters of the alphabet in every possible way. This gave me some hundred names, but none of them felt quite right. One morning, while riding on the upper deck of a horse-drawn omnibus along Cheapside in the City of London, a genie whispered 'Rolex' in my ear."
---
The great thing about the name "ROLEX" is that all its upper-case letters have the same size and can be written symmetrically. Plus, it's short enough to be printed well on a dial.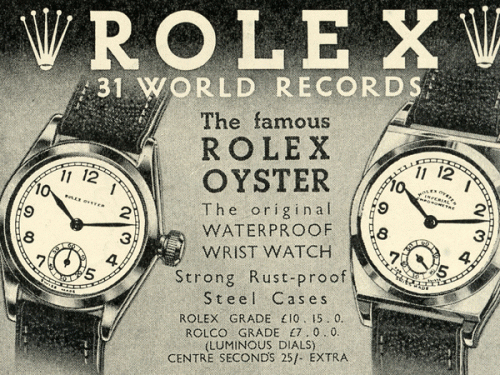 Some theories argue that the name Rolex was borrowed from the French phrase "horlogerie exquise" which translates to "exquisite watchmaking." Other theories suggest that the name Rolex comes from the sound of a watch when winding it.
The most common idea about the derivation of the name Rolex is, however, that the founders Hans Wilsdorf and Alfred Davis liked the crisp sound of Rolex, and that it could be pronounced and understood in any language. And it is. The name "Rolex" is effortlessly understood in any language, no matter if you're speaking Chinese, Swedish, or French.
In 1908, Wilsdorf came up with the name Rolex, and there is a quote from the founder who said "I tried combining the letters of the alphabet in every possible way. This gave me some hundred names, but none of them felt quite right. One morning, while riding on the upper deck of a horse-drawn omnibus along Cheapside in the City of London, a genie whispered 'Rolex' in my ear."
History of the Rolex Logo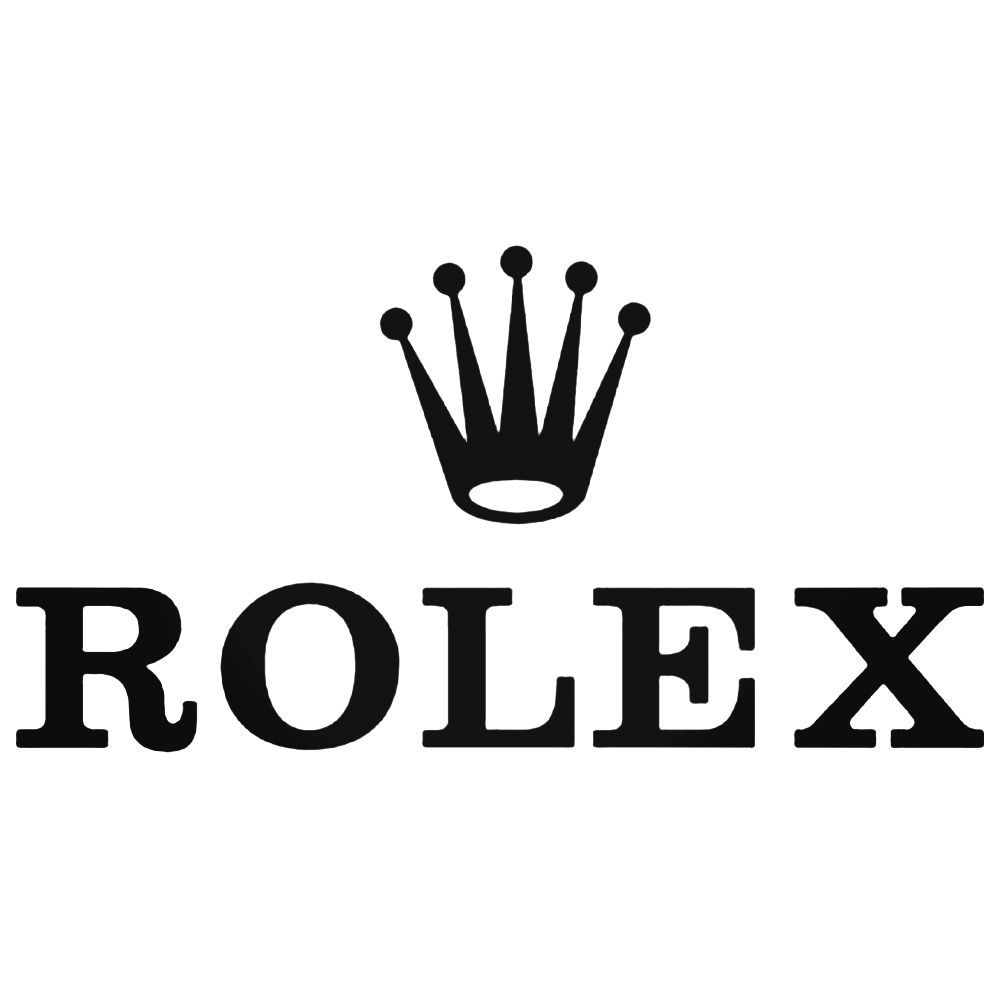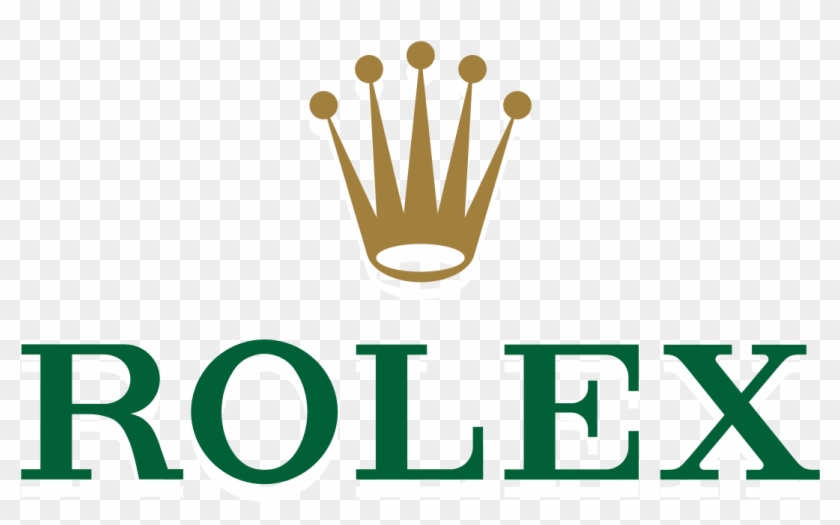 The Rolex crown logo is definitely one of the most iconic and recognized watch logos in the world.
Dare we even say that the Rolex crown logo is among the most recognized logos in the world? That would perhaps be stretching it a bit too far.
If you said no, think again. In fact, In terms of international, widespread recognition, the Rolex crown ranks among the most iconic logos of all time, along with the logos of Apple, General Electric, Target, and Mercedes Benz.
The Rolex crown was designed by Hans Wilsdorf and Alfred Davis, and in 1925, the logo was trademarked. Since this time, the logo has changed very little, and still remains very much similar to the first crown logo. Regarding the logo, there is a theory that the five points in the crown represent the fingers on a human hand, while others argue that they represent the five letters in the Rolex name.

What you may notice if you have a look at different Rolex watches is that the color of the crown on the dial of Rolex watches can be in an array of different colors depending on the watch. However, the format that Rolex always follows in advertisements, displays, and so on is to have the crown in gold, and the "ROLEX" text printed in green.
First of all, the Rolex crown is gold because it makes sense to have a crown in gold. Secondly, the gold color in its logo symbolizes the precious metals that the company uses to make its watches and portrays an image of luxury and prestige. Furthermore, the shape of the crown is a symbol of prestige and royalty. This can be viewed as a symbol that wearing a Rolex is the same as wearing a crown. It can also be viewed that Rolex is the king of all watches.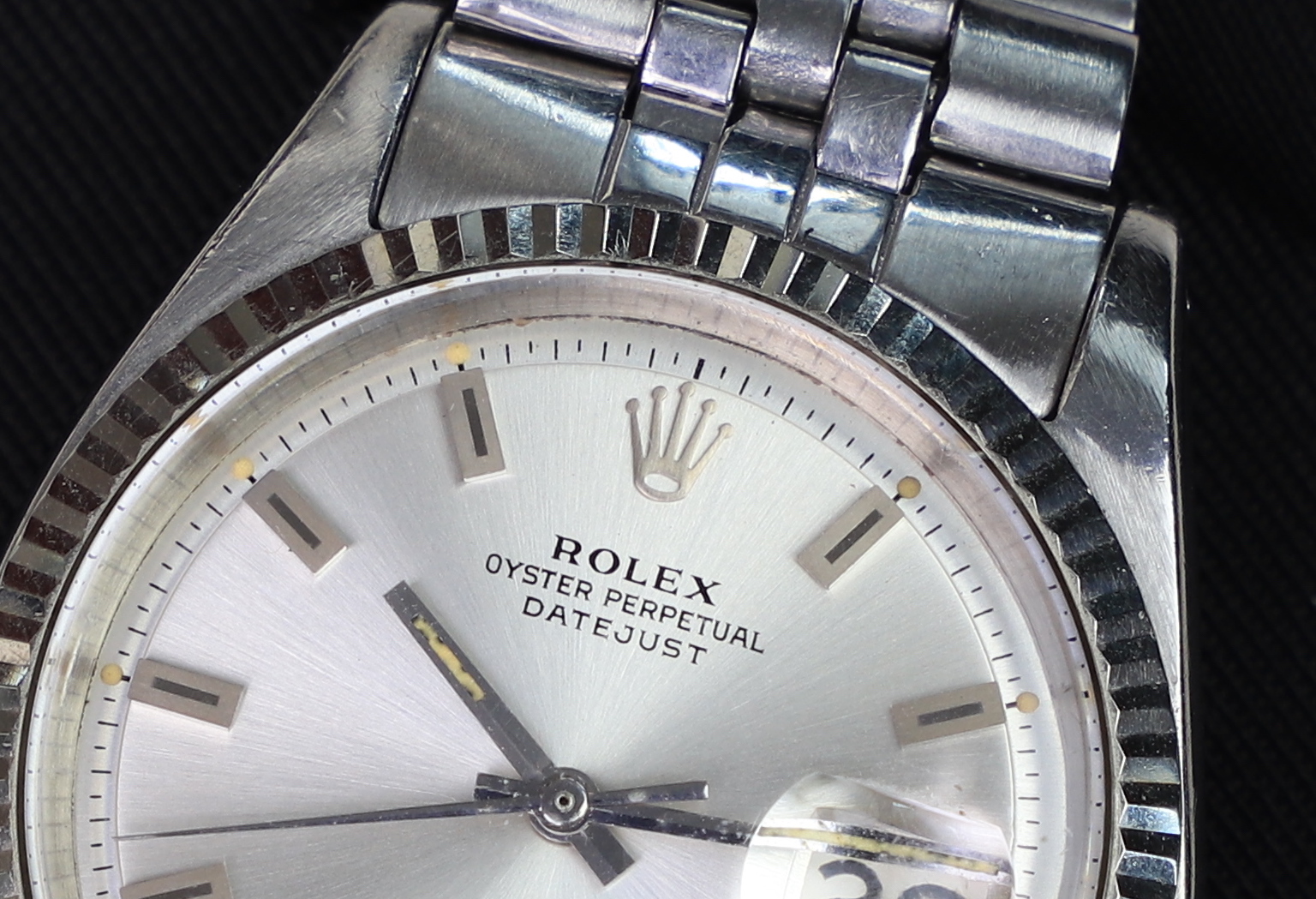 In the case of Rolex, green is used to stand for ambition, richness, uniqueness, and prosperity. It is also meant to represent the color of money, combined with the gold of the crown to create a color scheme that symbolizes wealth and status.
The Rolex crown appears in a number of different places on a Rolex watch, both on the front and on the back. Even on the side.
To take it one step further, Rolex has also incorporated its logo into its slogan. That is "A crown for every achievement". People can relate to this as it is common for people to buy Rolex watches, and luxury watches, in general, to commemorate and celebrate special achievements in life.
Over the course of Rolex's long history, the logo has only changed twice. This was in 1965 and in 2002.
In its first incarnation, the Rolex logo had a golden crown and green text with a golden outline. In 1965, the crown was made more bronze-ish, the text was made a grayish blue, and the green outline was fully removed. The current version of the Rolex stems from 2002. The crown was changed back to gold, and the font was made the same shade of green as the one in the first logo.
Rolex Font
What font does Rolex use? Rolex uses a slightly modified version of the Garamond typeface for its logo. But the font in which the Rolex watches logo is written has gone through a few minor changes over the years, mainly related to the serifs present in the font.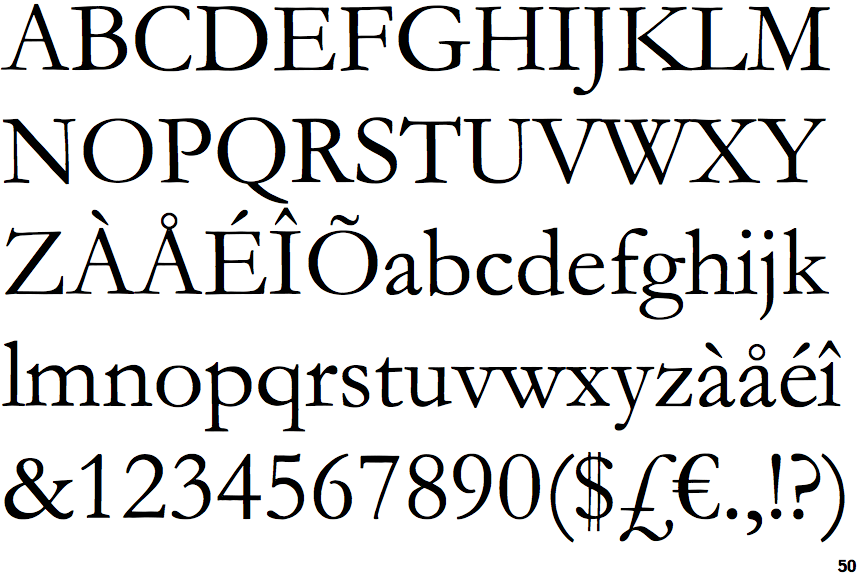 Rolex production and innovations
Today, Rolex produces about 1 million timepieces per year. This number has of course grown significantly in particularly the last decade.
Over the course of its history, Rolex has come up with countless innovations and patents, as mentioned earlier.
Rolex innovations
Rolex is a watch company that is continuously known to push the limits and come up with new innovations. Rolex is thus responsible for many important inventions in the watch industry, such as being the first company to offer a wristwatch that would automatically change the date and day on the dial, producing the first watch case that was waterproof up to 100 m, the first wristwatch to display two time zones at once, and much more. Here are some very important years for Rolex, which of course also contributed to making the Rolex logo as recognized as it is today.
1910 – A Rolex watch becomes the first wristwatch to receive the Swiss Certificate of Chronometric Precision
1926 – Rolex produced the first waterproof wristwatch. This came to be known as the Rolex Oyster, thus the Oyster collection, which is still in production, was born.
1927 – A Rolex Oyster crossed the English Channel, worn by a young English swimmer named Mercedes Gleitze. The watch remained in perfect working order after the swim which lasted 10 hours.
1931 – Rolex produces the First Self-Winding Automatic Mechanism. Rolex invented and patented the world's first self-winding Automatic mechanism with a Perpetual rotor. Today, all Rolex watches are self-winding.
1945 – Rolex produces a watch that becomes the first watch to have an automatic date on the watch dial.
1954 – Rolex launches the first timepiece to display two timezones
1956 – Rolex releases the Day-Date, which becomes the first watch to display both day and date on the dial
2012 – Rolex releases the first wristwatch to have a command bezel designed for multiple uses