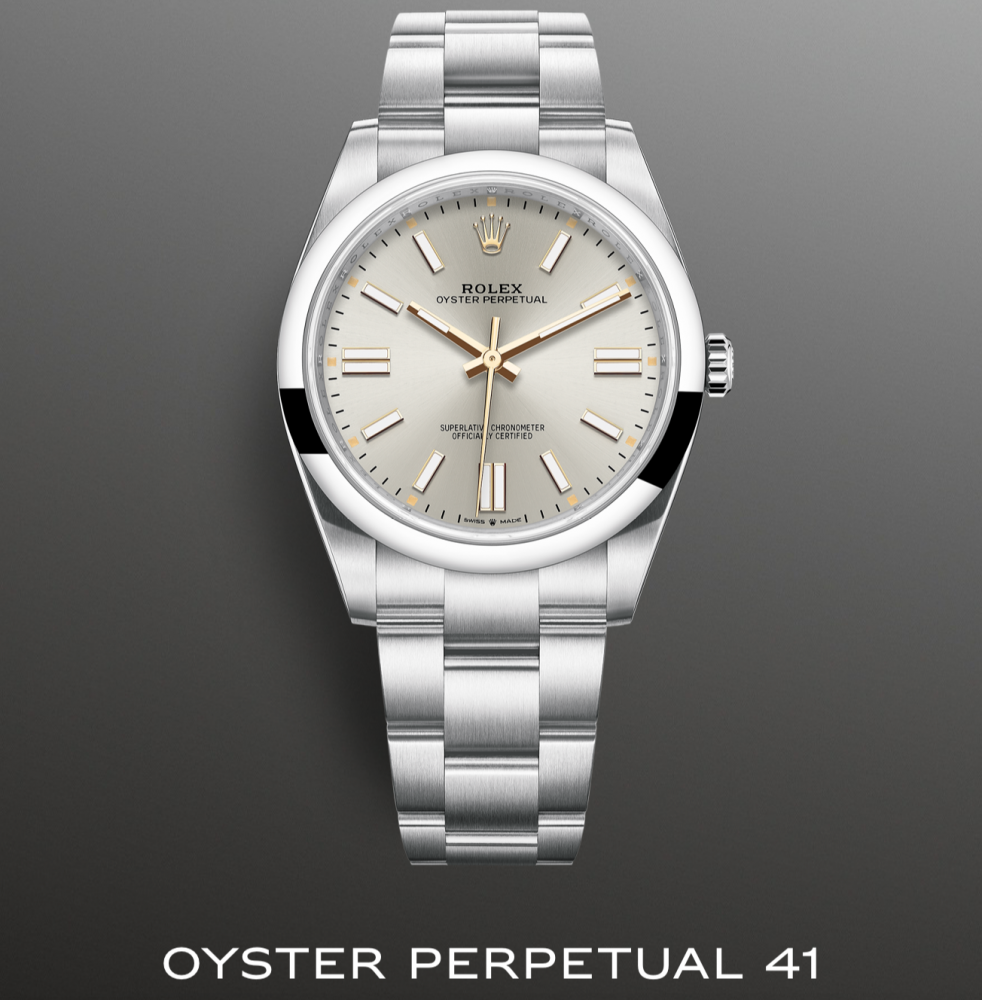 NEW Rolex Oyster Perpetual 41 124300
It's now official! Not unsurprisingly, Rolex has presented an update to its Oyster Perpetual collection. Rolex has officially discontinued the Oyster Perpetual 39mm and gone all-in on 41mm. With that said, Rolex has now presented the Oyster Perpetual 41mm reference 124300 with a ton of new bright and bold dial colors! This new movement features the new generation caliber and also a long-requested upgrade to the clasp to feature the Easylink extension system! To mark this, Rolex has slightly upgraded the design and fitted it with the in-house caliber 3232.
When Baselworld 2020 was officially canceled, many people thought we would get no new watches from Rolex this year. Thankfully, this proved to be wrong. On the 1st of September, Rolex has treated us with a number of watches and news. Including Oyster Perpetual 41.
New Rolex Oyster Perpetual 41MM 124300
The predecessor 114300 is now officially discontinued and has been replaced by the new reference 124300. Apart from only updating the design, Rolex also upped the size from 39mm to 41mm.
All of the official Rolex retailers we have spoken with have told us that during 2020, they practically received no Oyster Perpetual 39 114300. Some have received only one piece, whilst others have gotten just a few pieces. This can be further confirmed by the fact that what is normally a watch that can be found in essentially all AD windows, has been nowhere to be found for the most part during 2020.
The Oyster Perpetual 39 has not been a "waitlist" watch that is hard to get, but in recent times, they have become more and more difficult to find. This is not necessarily because the demand for them has increased, but rather that the supply has more or less come to a full halt.
With that said, this has been an indication that Rolex has been up to something with the Oyster Perpetual 39, and now, it has been officially confirmed. Rolex has been working on a new generation Oyster Perpetual. Of course with the new generation movement 3230.
The Rolex Oyster Perpetual 39 114300 was originally presented in 2015. More recently, in 2018, Rolex also presented two new colors for the model – black and white. But this watch has, since its launch been equipped with the 3130 calibers, and with Rolex's continuous pursuit of introducing the new "32" calibers into all its model lines (in 2019, it was the GMT-Master II with the caliber 3285), 2020 is the year when it is the OP 39's time to get an upgrade.
Rolex presents the new Oyster Perpetual 39 with the new reference 124300, which unsurprisingly follows the same format for the new reference number by replacing the 11 in the beginning with a 12 to indicate the latest generation.
Since Rolex is about evolution rather than revolution, the updates and changes are not huge. But the biggest upgrade is indeed the new caliber which boasts a 70-hour power reserve as opposed to the previous 48 hours.
The upgrade of this model was due, so it is nice to see a substantially improved technical aspect of this watch. The Oyster Perpetual is a true classic that doesn't need a whole lot of visual changes or refinements, so Rolex has chosen to play it safe.
Rolex Oyster Perpetual 41MM 124300 dial colors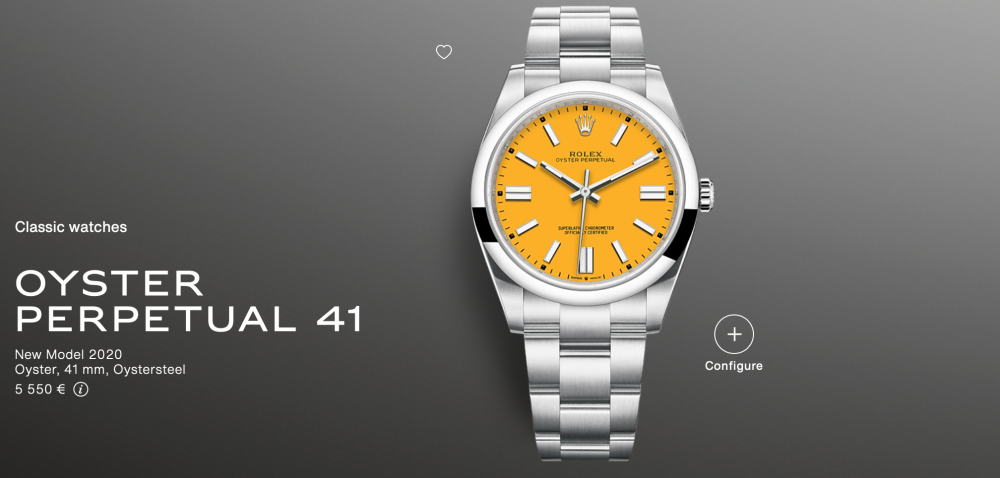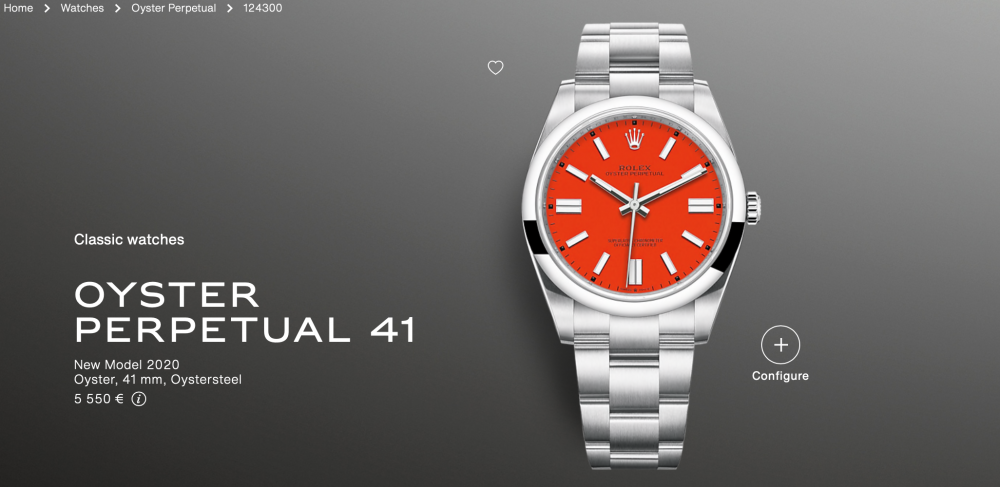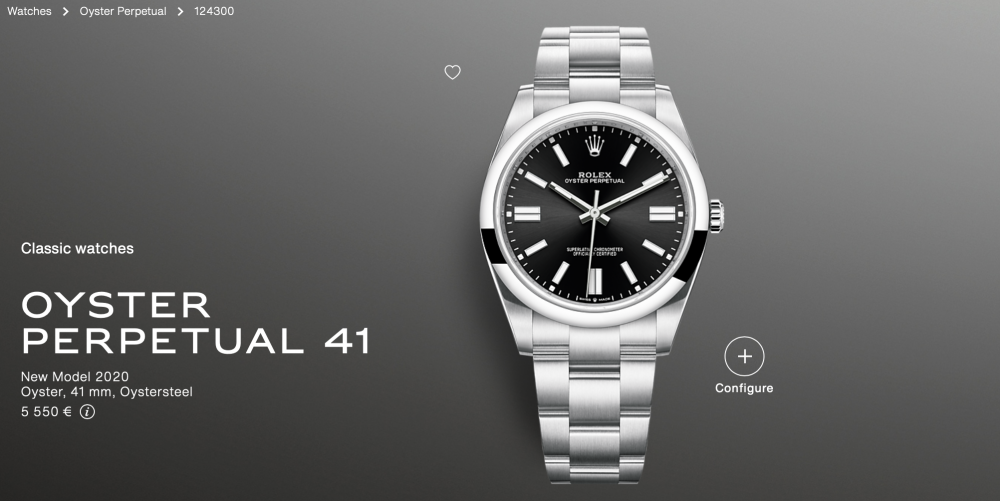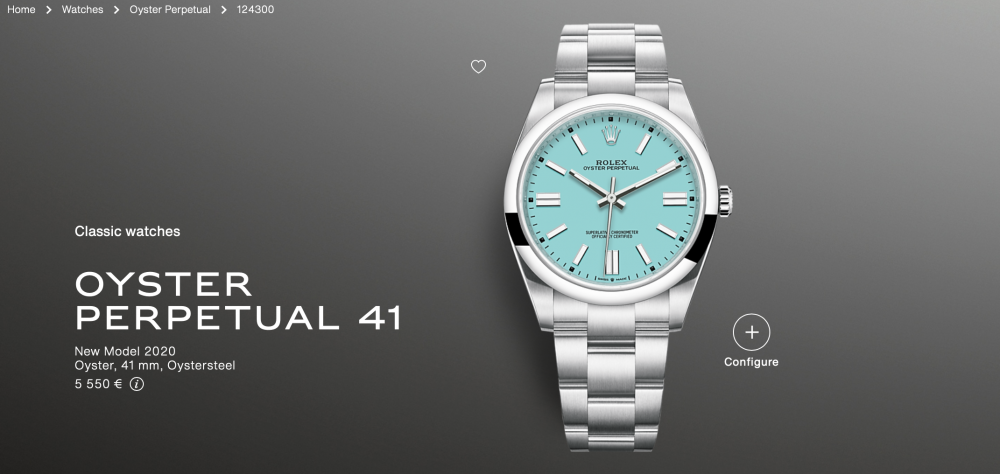 Specifications
Movement: Rolex caliber 3230
Diameter: Caliber 3232
Water resistance: 100 meters / 330 feet
Power reserve: 70 hours
Available dial colors:
Diameter: 41mm
Bracelet: Easylink extension system