Rolex Solid End links Guide
If you have read different discussions about Rolex watches, you have probably come across the terms SEL and solid end links. But what does it mean, what is it, and how Does Rolex use them?
Let's look closer at Rolex's solid end links and when they were introduced.
What is SEL Rolex?
As you may have figured, SEL stands for "Solid end links". Starting in the early 2000s, Rolex started using solid end links for its watches. The end links are the last links on the watch bracelet that connects the bracelet to the watch, and as the name suggests, these metal pieces were beginning to be made in solid steel.
Prior to the solid end links, Rolex used folded end links. Today, solid bracelet end links are found on all of Rolex's watches in production.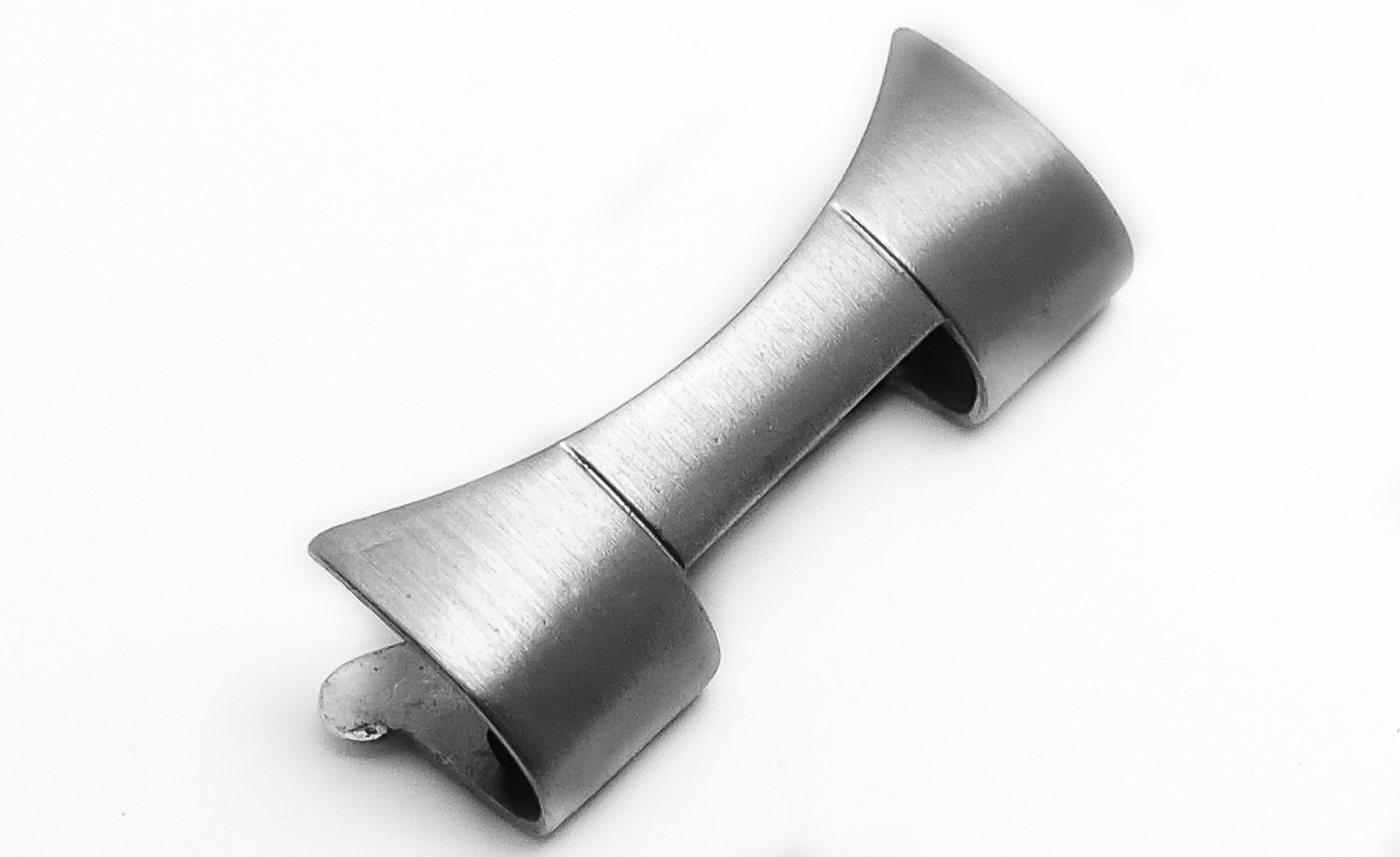 Whilst the solid end links make the bracelet feel heavier, the solid end links have major practical benefits over the previous folded end links.
The issue that Rolex had with the folded end links was that they lead to the bracelet getting a lot of stretch and play over time. They didn't give the impression of robustness and quality.
The solid end links are much more robust and are less likely to get dirt into the pins holding the links together, which reduces the wear. Naturally, a folded (and hollow) end link will rattle and not provide optimal stability for the bracelet to which it is attached.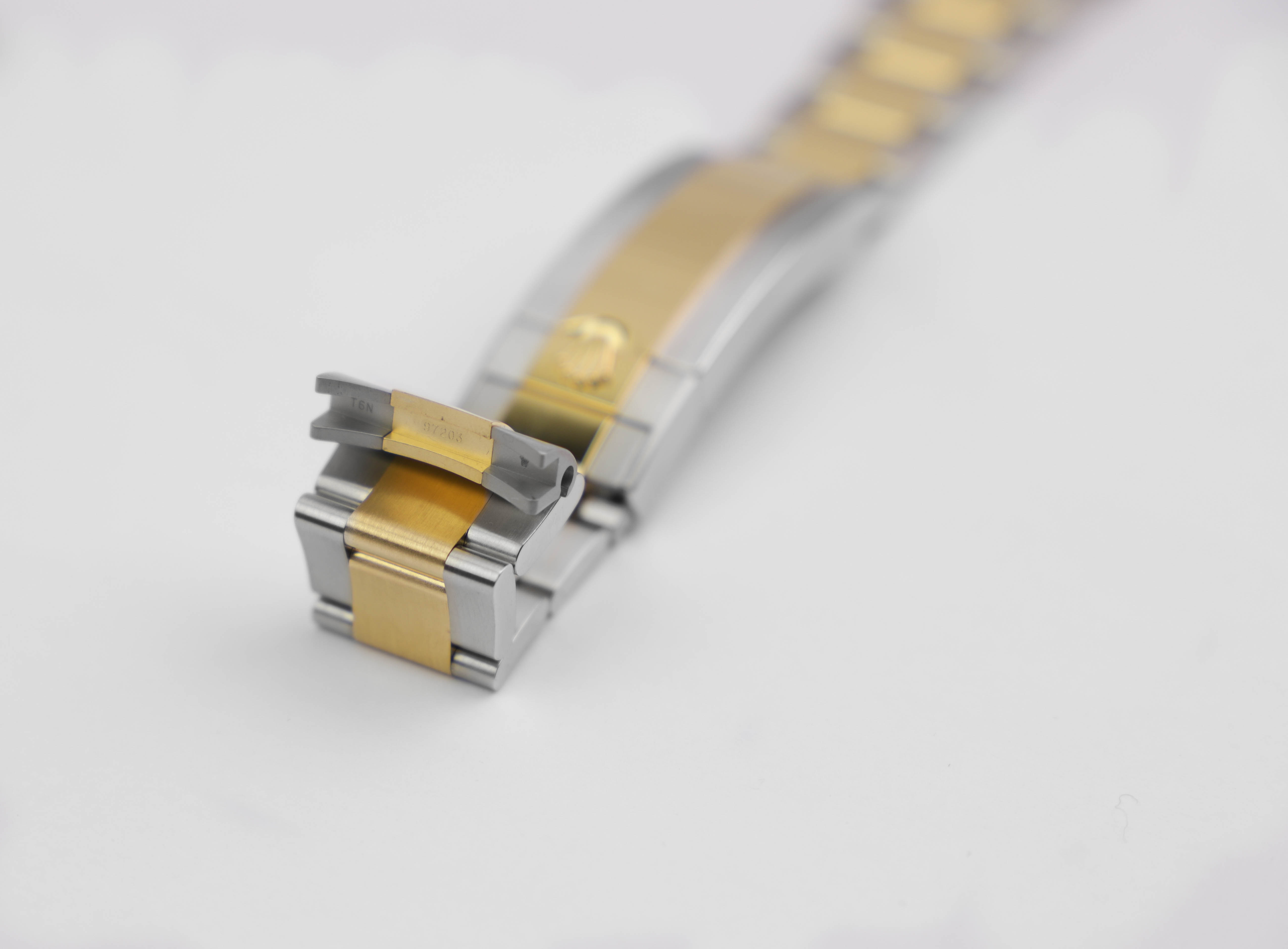 When did Rolex change to solid end links? (SEL?)
Rolex started changing to solid end links in the early 2000s. It started with the Rolex Sea-Dweller and the Submariner – two of the most sporty timepieces from Rolex which requires ultimate robustness. But the folded end links were around for quite a while. The Submariner 14060M, for example, used the folded links all the way up until 2010.
Due to the benefits of the solid end links, Rolex eventually introduced them as standard in all its watches.
The solid end links are used for all of Rolex's watches, including gold and platinum.
The folded end links you could remove from the bracelet by pulling out the spring, but the sold end links are actually integrated into the rest of the bracelet as a one-piece construction.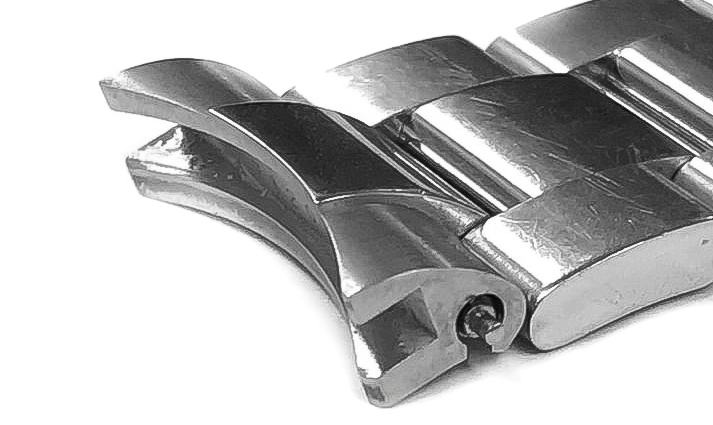 Since introducing the solid end links, Rolex has never looked back. Rolex is notoriously known for having bracelets that gained a lot of stretch and rattle over time, and the introduction of the sold end links was an important step in the right direction for the brand. The main benefit is of course that the bracelets last a lot longer, and will also remain much of their original robustness and stability without getting too much play and rattle over the coming decades.
Some people think that the folded end links give Rolex watches charm, but there is no denying that the solid end links are practically a much better option.