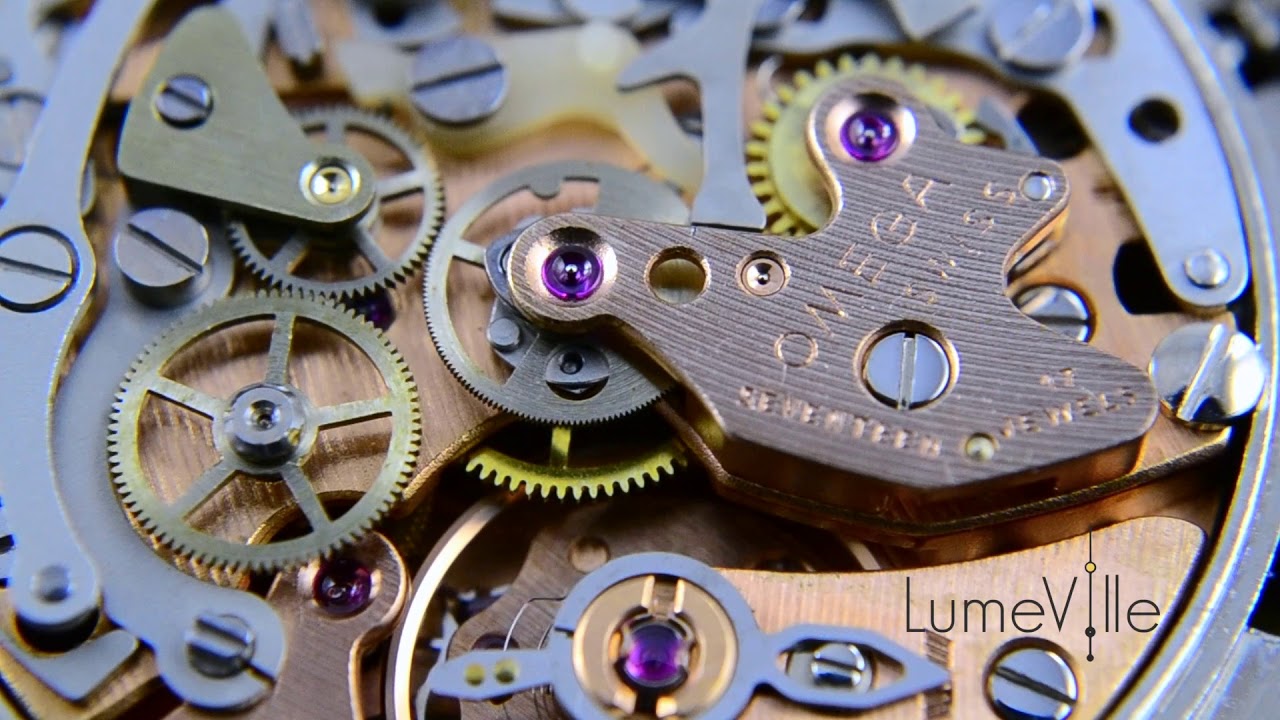 Omega Caliber 861 Complete Gude
Throughout the years, Omega has used a number of different movements for what has become its most iconic model – the Speedmaster.
In this post, we will look closer at the Omega caliber 861, a movement used in the Speedmaster towards the end of the 1960s.
Omega caliber 861
Omega introduced the caliber 861 in 1968. Over the course of its production, Omega also updated and revised the movement whilst carrying the same caliber number which is rather unusual. The movement used 17 jewels until 1992, and from the year of 1993, it used 18 jewels.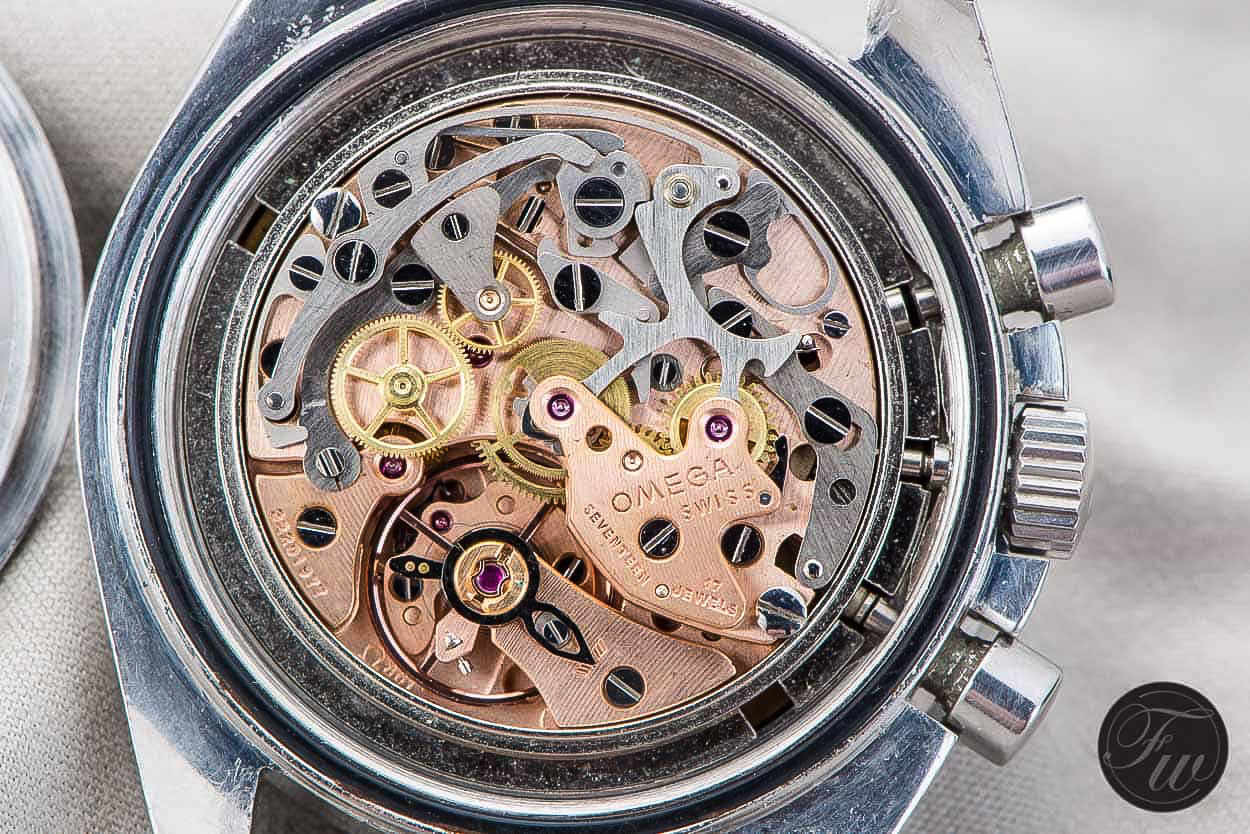 The Caliber 861 was released as Omega moved from using its 321 for its Speedmaster. In releasing the 861, the company also discontinued its now-legendary 321 movement – which also happened to be released in a modern iteration by Omega in 2019.
Many people argue that the Speedmaster lost a lot of its character and value proposition when Omega abandoned the iconic 321 movement. Whilst the 321 was tried and true, and based on a Lemania chronograph caliber which has been used in some of the most important chronograph watches in the world, the 861 was at the point of its release unproven.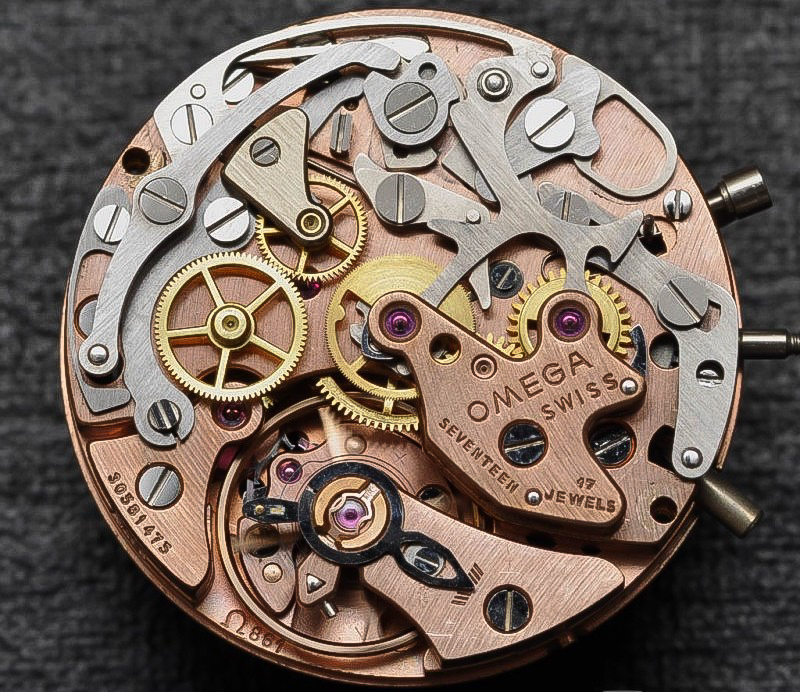 The Caliber 861 was, during the course of its production changed and iterated slightly, as mentioned. These movements are the caliber 861L, 863, 864, and 866. All of these are versions of the 861, but the differences are as follows:
861L: For watches with a see-through case back
864: Chronometer version
866: Moon phase version.
The Omega caliber 861 is based on a Lemania movement, just like the 321. What is unique about the movement is that it uses a cam / shuttle system for operating the chronograph, instead of the more common column-wheel structure.
Perhaps as the name suggests, the 861 is the base for the movement which has been used in many of the Speedmaster models during the 2000s, including the most iconic Speedmaster Moonwatch hesalite, Speedmaster Moonwatch sapphire. We are of course talking about the caliber 1861.
The caliber 861, on the other hand, was used on second-generation moon watches.
Omega caliber 861 specifications
Base: Lemania 1873
Power reserve: 48 hours
Jewels: 17 & 18
Movement: Hand-wound
Functions: Chronograph, Small Seconds, Hours, Minutes.
Caliber 861 used in the watches:
ST 145.0022 AS
DA 145.0022
ST 145.014 Racing
MD 145.034
TI 145.0022 Alaska
BA 145.022 XI
3595.52.00 W
DD 145.0022 CHAMP
DD 145.0022
3595.52.00
ST 145.0022 Alaska III
3896.50.00
Header image by LumeVille.