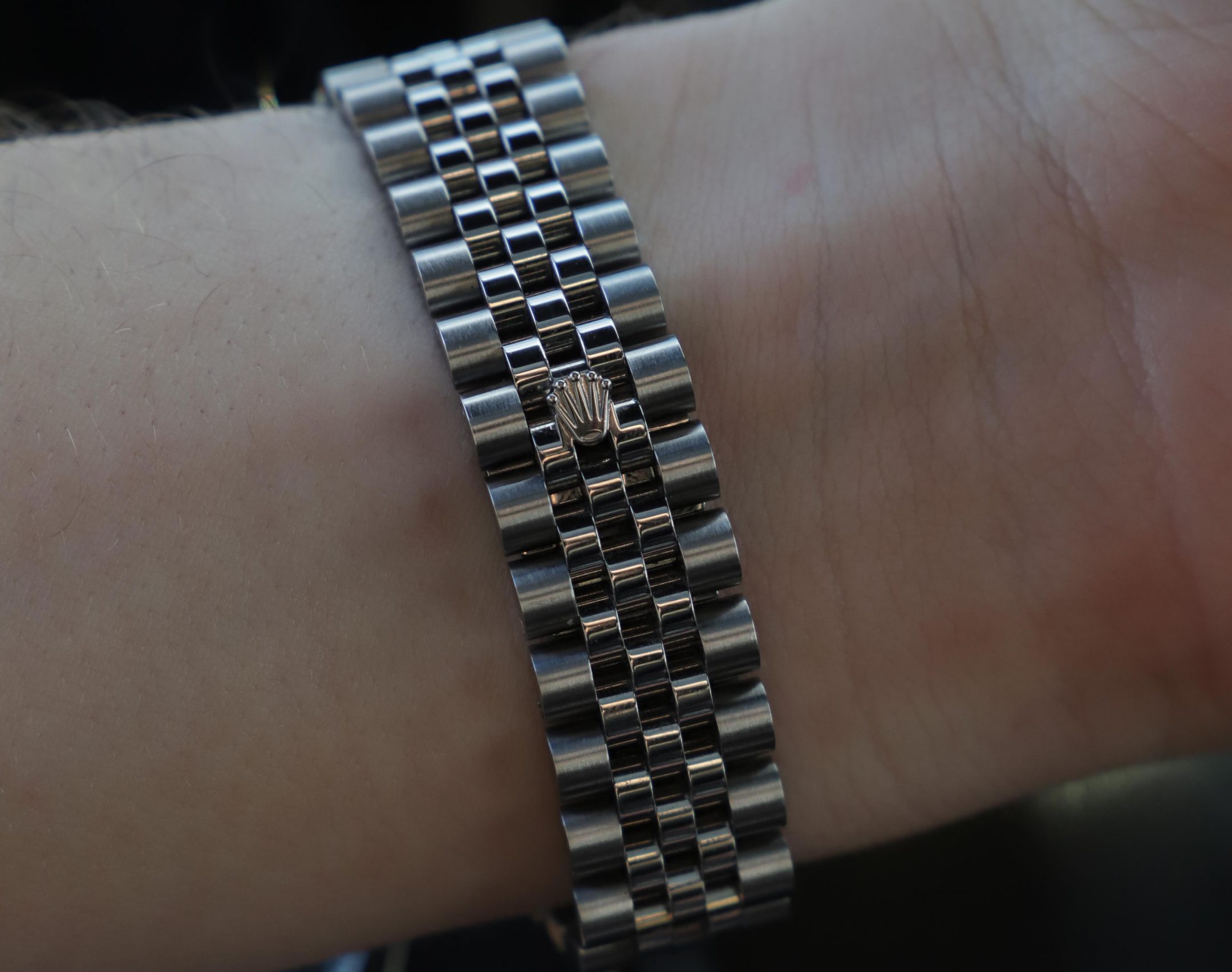 Rolex Superjubilee 63600 Complete Guide
The Rolex Superjubilee reference 63600 has in the last two years become a highly sought after bracelet for many Rolex owners. The bracelet was originally sold on the Rolex Datejust 36mm reference 116234 and 116200 and is a special jubilee bracelet, often known as "superjubilee", because of its hidden crown clasp.
But what makes this particular bracelet so special and why is it so highly sought after? Let's take a closer look at why the Rolex Superjubille Bracelet Reference 63600 is the best jubilee bracelet on the market.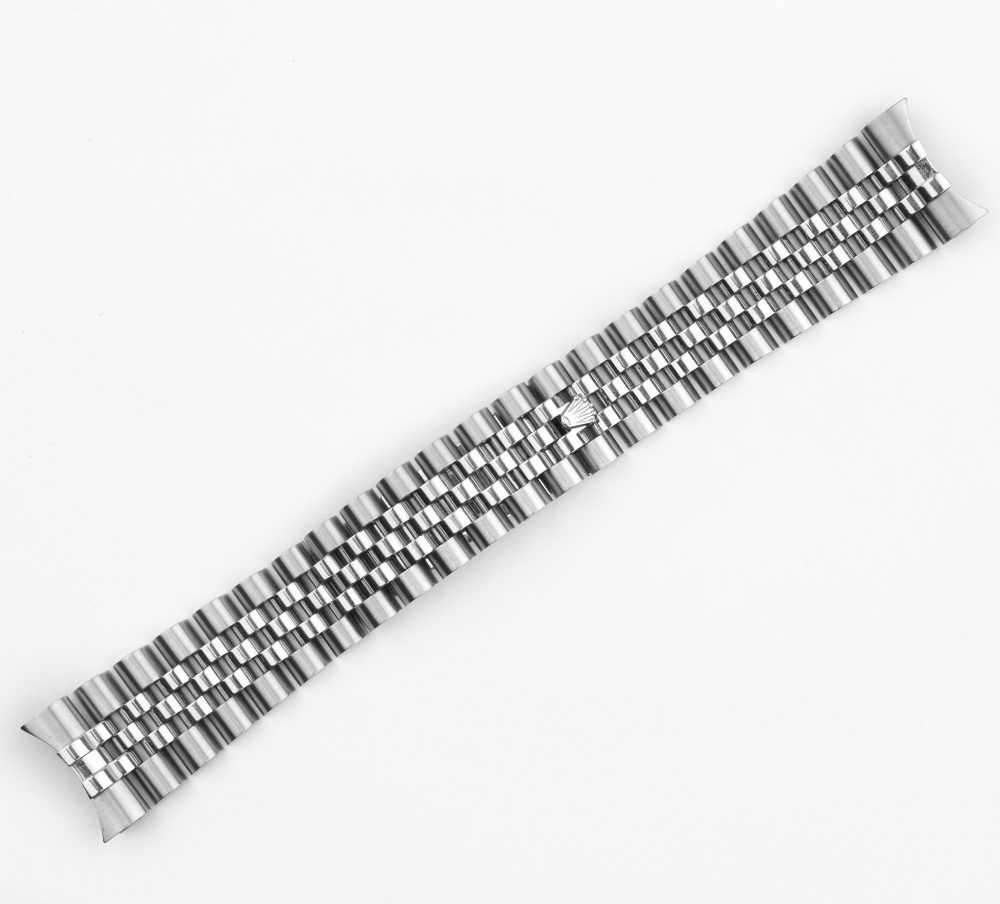 Rolex Datejust 36mm Reference 116234 & 116200 
The 36mm Datejust with the superjubilee bracelet first came in 2007 and was the first 6-digit reference Datejust on the market. Until now, the Jubilee bracelets that were previously used was the jubilee bracelet which we today recognized for being famous for the stretch which tends to come naturally after a few years of wear.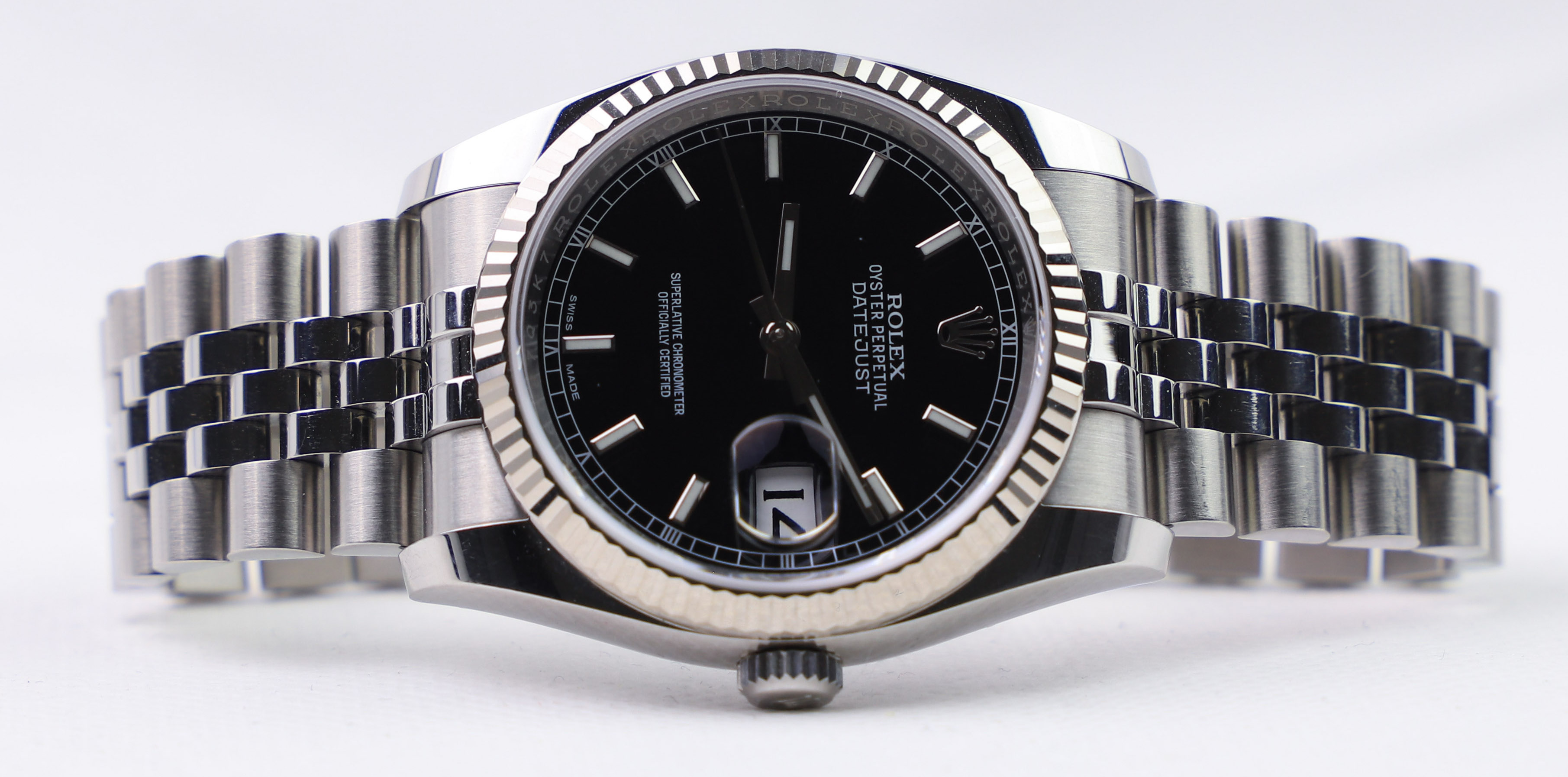 The previous reference Datejusts in stainless steel 16234 or 16200 were equipped with the jubilee bracelet reference 62510. When the first 6 digit reference Datejust was presented, a huge improvement was of course the bracelet, which for the first time for a stainless steel watch had a hidden clasp construction, but also a construction which was enormously more rugged and well-constructed than the previous. The focus for Rolex was of course to make it more durable and long-lasting. In other words, to minimize stretch over the years.
One small downside of the hidden clasp function of the Rolex Superjubilee bracelet reference 63600 is that it does not offer any micro-adjusting in the clasp, which the previous generation jubilee bracelet could. When the Rolex Datejust 116234 & 116200 was discontinued in 2018 and replaced with the new Datejust reference 126234 and 126200 (in stainless steel) the bracelet was once again given a new construction, similar to the superjubilee bracelet, but now instead had an "ordinary" Oyster clasp which was improved with micro-adjustments but also an easy-link extension function.
This meant that the elegant construction of the Superjubilee bracelet reference 63600 which had a hidden crown clasp no longer existed. When this was announced in 2018, Rolex at the same time decided to give new guidelines for Authorized Retailers of how they were allowed to sell spare parts.
This resulted in a strict policy that made it a lot harder to purchase spare parts such as dials and bracelets, for a watch that you did not own, or, for watches that were not meant to have certain parts.
This meant, that if you wish to purchase a Superjubilee bracelet reference 63600 from a Rolex Authorized Dealer you would be required to bring the model with you to the Authorized Rolex Dealer and have them to install the bracelet on your watch. This might not seem like a big issue as it might sound completely normal, why would you want to have a bracelet, in this case, a superjubilee reference 63600, if you do not own the watch it was meant for?
Obviously, the policies regarding sales of spare parts from Rolex authorized dealers vary a lot. Some stores will not sell you a spare bracelet, others will require you to bring your watch (which has to be correct for the bracelet), and a small portion will sell the bracelet downright without any questions.
What this restriction of Rolex parts and bracelets does is make it more difficult to get access to them. Both if you try directly from an official retailer, but also if you look at the secondhand market.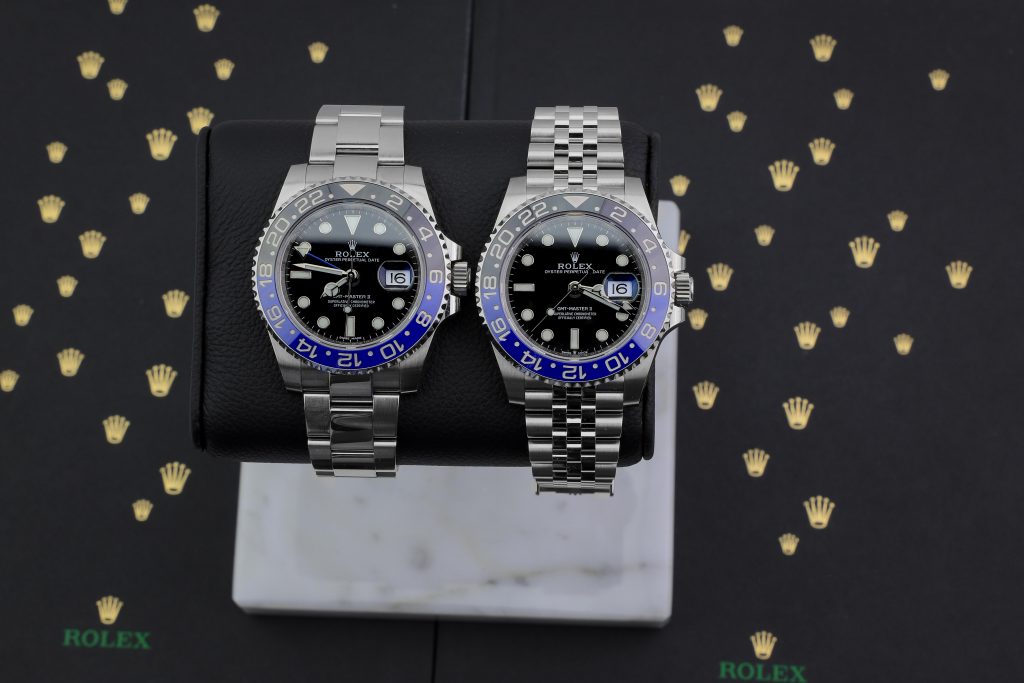 Superjubilee Reference 63600 Fits Almost Any Rolex 
What's so special about the Rolex Superjubilee is that it fits almost any Rolex, no matter if it's a 5-digit or 6-digit reference, which makes it possible to have the bracelet installed on a GMT Master II reference 116710BLNR for example. In some cases, you just need to change the spring bar in order to get a perfect fit.
In 2018 when Rolex presented the GMT Master II reference 126710BLNR, commonly known as batgirl/batman with jubilee bracelet, the thought of just equipping the previously GMT Master II 116710BLNR which was sold with an Oyster bracelet onto a jubilee bracelet was appealing to a lot of owners for that model.
This small change would make the GMT master II look like the newest model at first glance, and the process of doing so is very simple, just swap the Oyster bracelet for a Jubilee bracelet. If you were to have the same construction of jubilee, the only appropriate jubilee bracelet which you could install would be the Superjubilee reference 63600.
This caused the bracelet to be trendy, and the demand for this particular spare bracelet became huge. What happened to the bracelet, is similar to what's happening with all the popular sports model which sells over retail as the demand for this particular bracelet is more than the supply, and with the difficulty of buying one directly from an Authorized Dealer, the only possible place to get this bracelet would be at the second-hand market.
Some of the watches that the Superjubilee 63600 fits are:
116610LN
114060
116610LV
116710LN
116710BLNR
16570 (without lug holes)
116500
16710
214270
116520
16610
14060
16610LV
(And of course gold/gold and steel variants of the above, if you prefer.
NOTE: as mentioned, you may need different spring bars to make the braclet fit.
Are you a fan of the Superjubilee Rolex 63600 bracelet? Let us know below!