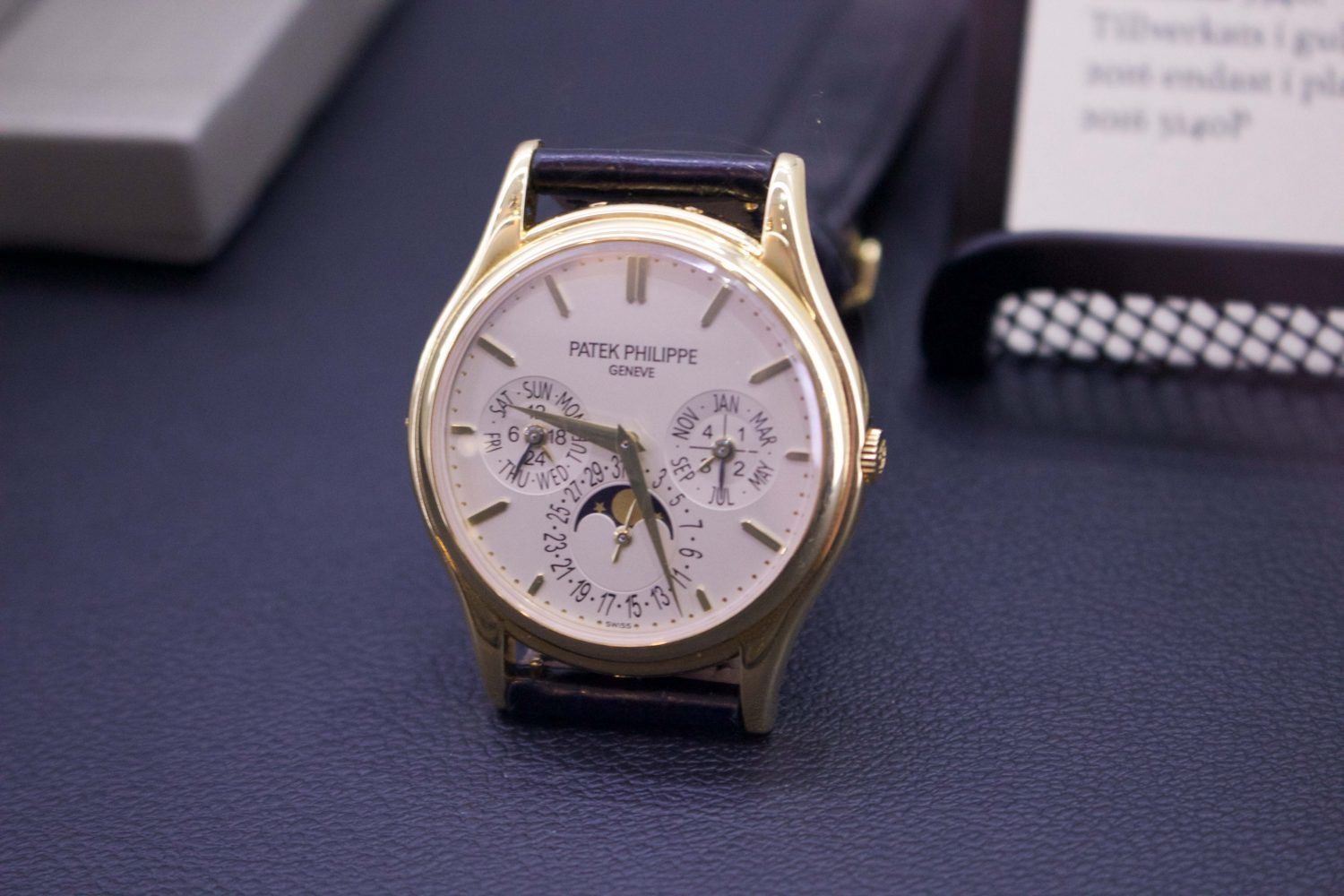 Is it Safe to Buy Watches online? Buying Watches Online VS Retail Stores
Is it safe to buy watches online?
This is a question that we see and hear all the time. Now, you may think that we'll be biased in this answer, but we promise – we won't!
But with the question of if it's safe to buy watches online, another question that's asked is if you should buy watches online or in a store?
To answer the question, let's start by saying this:
There are, just like anything, two sides to buying watches online, but one thing that is sure is that online shopping has increased dramatically over the years, and never before have people bought so much online – both luxury watches but also other things.
But where there is money, there tends to be crime, and this is the concern that people have with buying online – whether it be their dream watch or a pair of socks.
Buying online has many benefits, but before you buy watches online, there are a few things you want to consider.
With millions of people already buying watches online, the online watch industry is big, and certainly not something that you shouldn't avoid because of fear, however, you want to have a few things in mind before buying watches online.
Benefits of buying luxury watches online
There are many reasons for buying online.
First off, you can order watches and have them show up at your door within a few days. All from the comfort of your own home.
Doesn't that sound amazing? When buying watches online, you save lots of time not having to run around going to the watch store, and so on. Instead of having to travel to your watch store and purchase watches, you can save time by buying watches directly online.
Furthermore, buying watches online gives you a completely different overview of the watches available, and allows you to look at them in peace, and carefully make up your mind.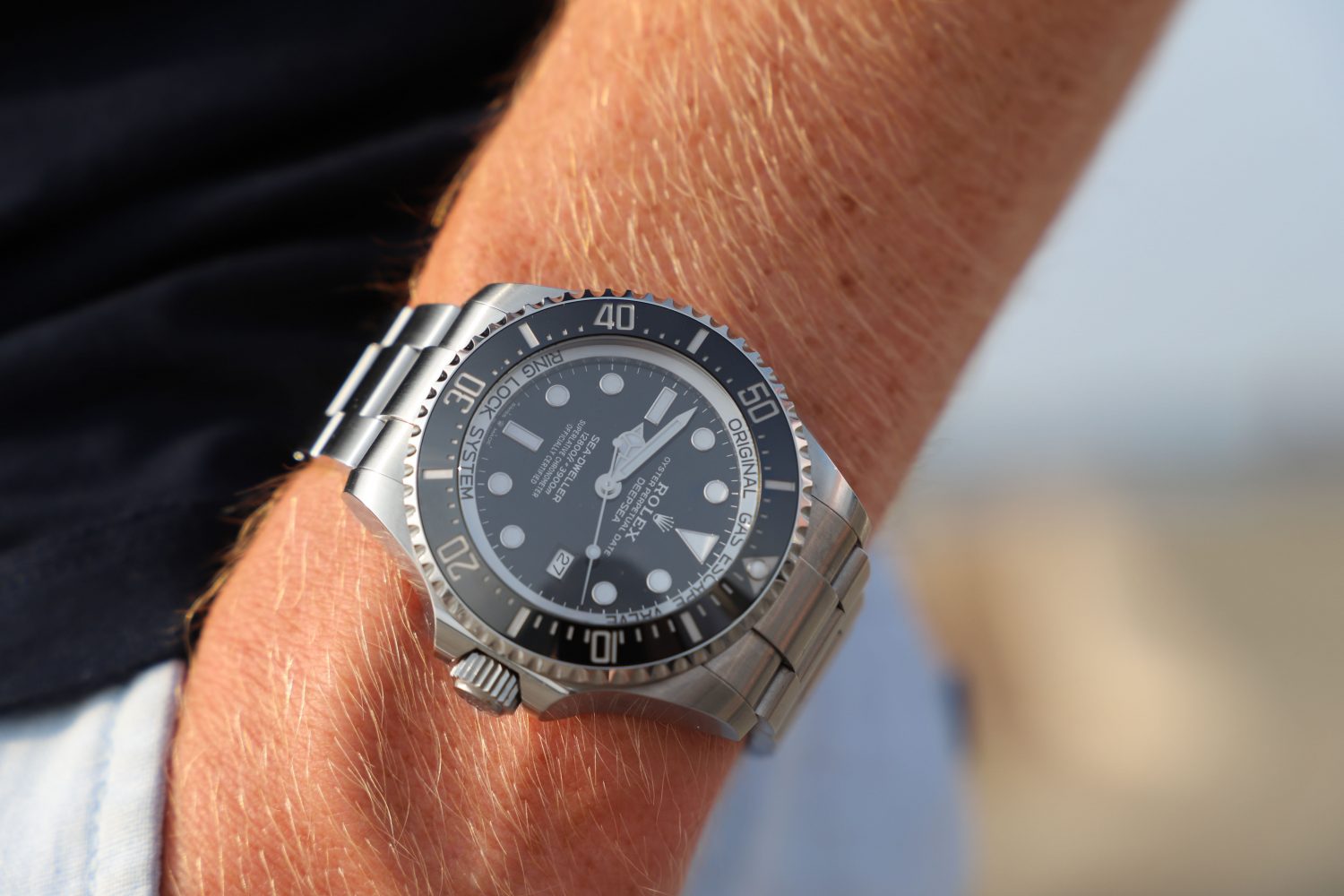 A survey commissioned by Royal Mail reported that convenience was the key reason that people buy online, and this is a huge benefit of buying watches online.
Furthermore, the study also found that 54 percent and 53 percent of respondents said that choice respectively price comparison was the key reason they go shopping online instead of in-store.
With online watch retailers not needing a physical store and having to invest a ton of money into a high-security store, they can instead focus on providing better prices to their customers, and this is what most customers prefer anyway.
As such, the prices of watches online tend to be lower than in physical stores, and buying online all gives you a better overview of the prices of the different watches as well.
Online, you have a huge selection of watches available, and you can now purchase watches from all over the world. You can now buy watches from the comfort of your own home within a matter of minutes. Maybe the most interesting is that many watches online can be hundreds and even thousands of dollars cheaper than in a physical retail store.
But while online shopping is skyrocketing in popularity, and the benefits prove to be many, there is still a need for a level of caution when buying online.
Buying Watches Online VS Retail Stores: advantages and disadvantages
As with anything, there are both benefits and downsides to buying watches online respectively buying them in-store.
Which of these alternatives you choose tends to depend on which way of buying makes sense to you at the time. For example, are you only looking for the absolute best price or are you want to try the watch on in real life?
Both of these will continue to have a place in the market, and they're both demanded and asked for by the customers. Both watch store types fill a need among customers, and therefore, there's not a question of whether or not brick and mortar stores will still exist, but rather, they co-exist and allow for a better overall experience and a wider range of options among customers, so they can choose to buy watches in a way that suits them. Online watch purchases have increased significantly over the years, as the internet becomes more accessible, and as buying things online becomes even more natural for people.
If everything runs smoothly and as it should (which it does most of the time when buying from a reputable online watch store), your online watch-shopping experience will be seamless. You'll sit in your home, order the watch, and get it home after a few days. Everything perfect.
One of the most commonly occurring problems with buying watches online (and buying anything online for that matter) is that there's a risk that the watch is defective upon arrival.
Of course, this is more about the careless treatment of the package by the shipping company, but it is still a problem that affects you.
Furthermore, if you wish to return your watch, it is easier to do with a brick-and-mortar watch store. You simply go to the store, leave your watch, and most retailers will take care of the rest for you. This also goes for when you are going to send your watch in for servicing or warranty to the watchmaker when physical stores often take care of sending the watch for you.
If you buy online, however, you yourself have to wrap the watch and send the watch away. While it is not commonly occurring, watches may be broken upon arrival, and this also creates a lot of work for you, and a disappointment of not being able to use your watch.
The appeal that many people find with physical stores is that they can try the watch on. At the same time, there are many people who try the watch on in the store, and then go home and order it at a lower price and with greater comfort. The benefit of buying in-store, though, is that you can inspect the watch more carefully as well as negotiate, however, as mentioned, some people do that still, but then go on buying the watch online.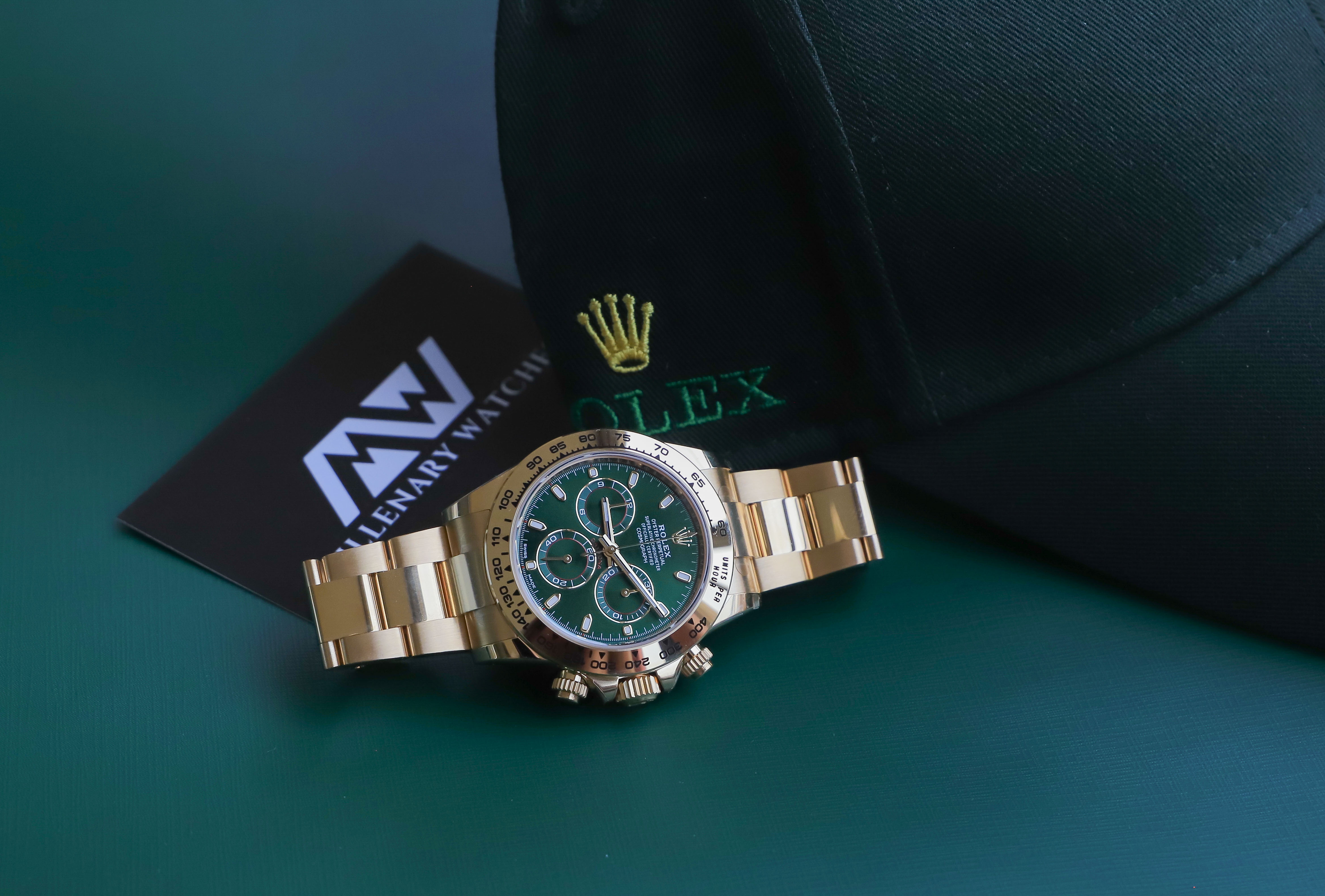 The fact is that some watches will only be available online, and this proves that online watch stores have an important role in watch retailing. In fact, watches such as the Tag Heuer Skipper made in collaboration with Hodinkee.
Furthermore, buying watches online can be a good alternative when the boutiques don't have the model you're looking for in-store, or when there are no retailers available for the watch you're looking for.
What tends to make the price for watches online cheaper than when buying a watch in a store is that online watch shops tend to get by with less staff, they don't need to keep large inventory which costs money, and they can easily and quickly adjust their prices whenever suited. Furthermore, since there is no store, the insurance cost is just a fraction of what the physical watch stores pay since many online retailers keep their watches in safe places, oftentimes in bank vaults.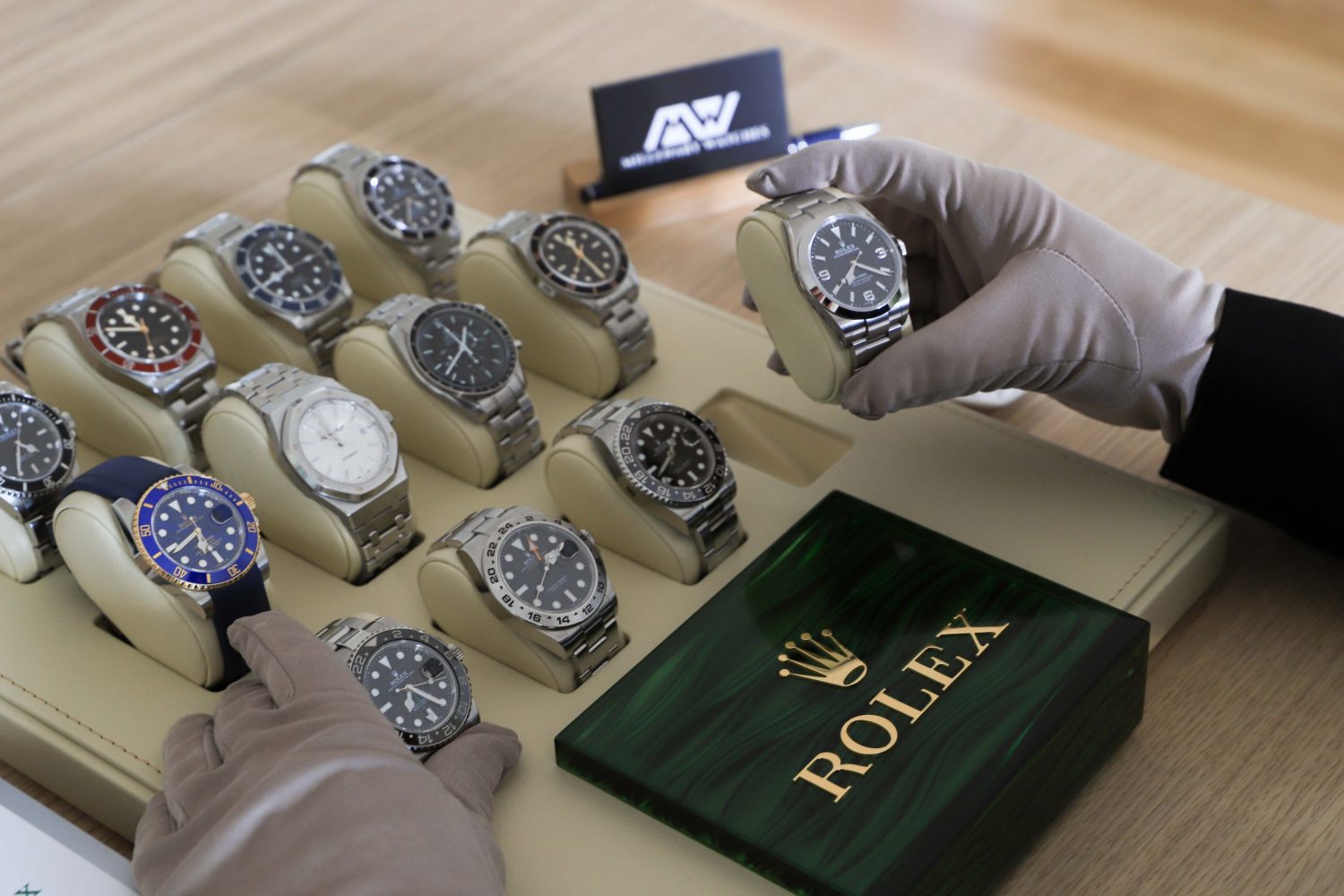 All of this results in significantly lower operational costs for physical stores and thus enables online watch stores to keep lower and more competitive prices.
Also, most online watch stores are not official retailers for the brands they sell. This can be both negative and positive in several ways, but the best part is that it allows for cheaper prices. Official retailers of luxury watch brands are only allowed to change the RRP (recommended retail price) x percent, but non-official retailers can set whichever prices they want, giving them a huge competitive edge.
On the flip side, some people are willing to pay a premium for shopping at watch stores since they get a personal service, get to sit down in the boutique, try on the watches, and get a more personal service. Furthermore, especially when it comes to new and hard-to-acquire models, it may or may not be easier to acquire them by going to the official retailer. While it may be a more expensive alternative, some people prefer it because they want a personal touch to 5their purchase, and they also want to be 100% certain that what they get is the real deal, even though you can be sure that it is if you buy from trusted online retailers as well.
Buying a watch is an experience, and some people are willing to pay extra in-store for the experience that it brings but it always comes to a point when you have to consider if the premium that you pay is worth it, or if you're just looking to get the best deal possible by buying online.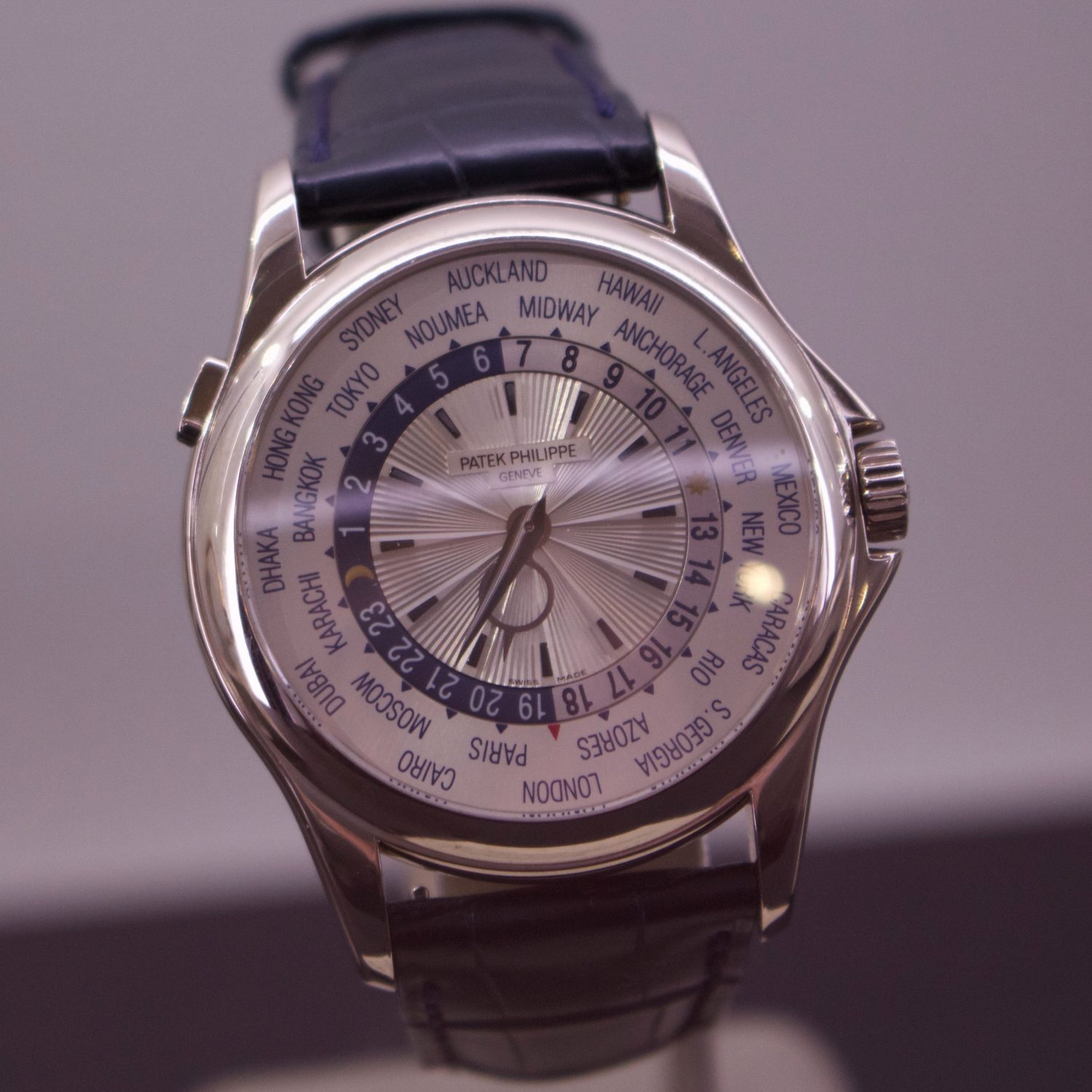 The physical location of a store
The advantage that physical luxury watch stores have over online stores is that they are often situated in very strategic places, which means that there are plenty of people passing by every day.
People will stop in the window to look at the watches displayed, and some people who pass by will go in without any plans of buying something. In fact, many times, many of the people who buy watches in a watch store are people who happened to pass by the store without any plans of buying a watch, but went in and found a watch they fell in love with, and that they just had to get.
This is an advantage that physical stores have over online retailers since the people who come to online watch stores are individuals who are looking for watches, oftentimes a specific timepiece.
Let's break down the upsides and the downsides of buying watches online versus buying watches in a store.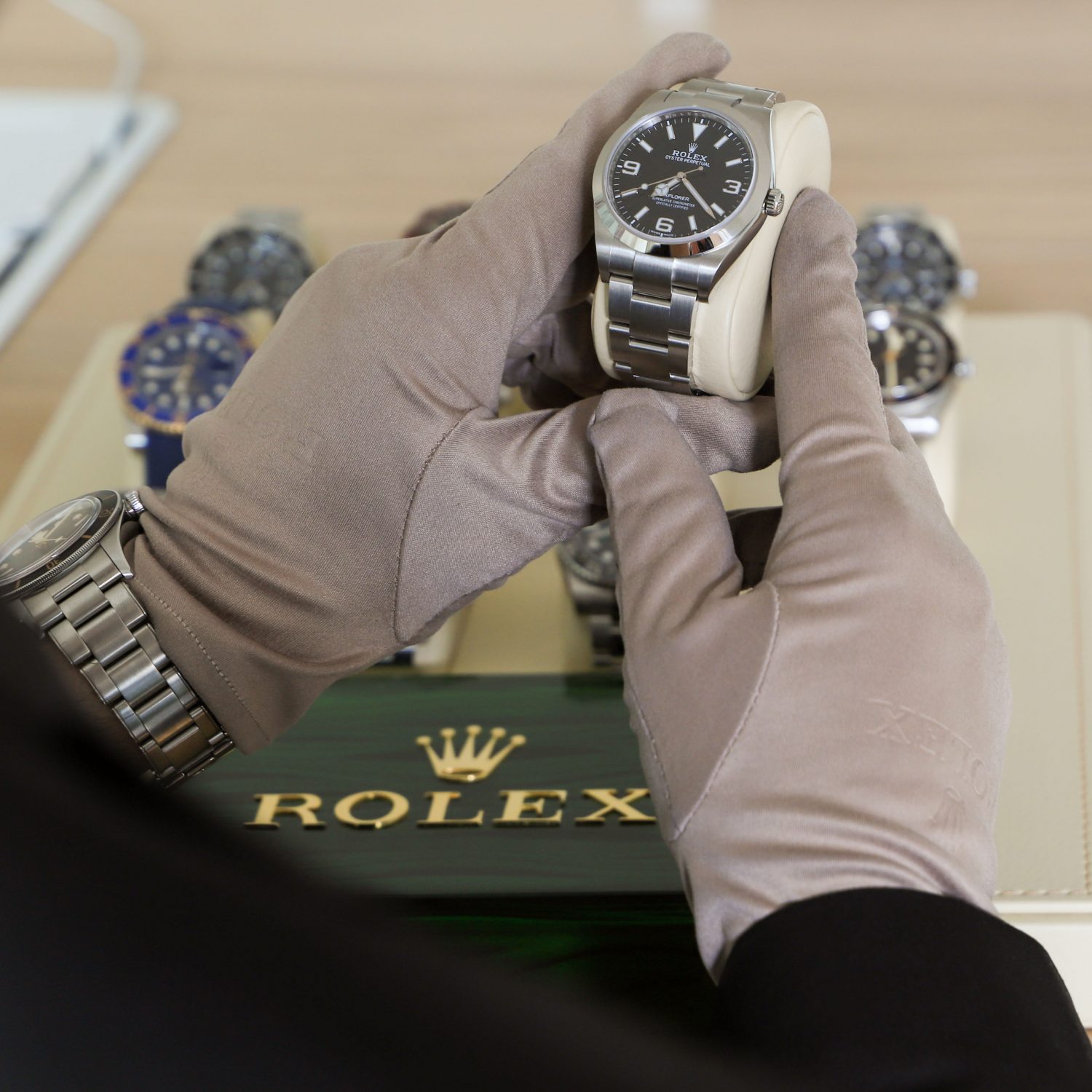 Advantages of buying watches in a physical store
Get to try on the watches
A competent staff that can help you (oftentimes)
Compare and try on different models
Quick answers
Fast after-sales help
Easier communication
More personal buying experience
Disadvantages of buying in a physical store
Pushy salespeople
Have to go to the store to buy
Often more expensive than online
A limited selection of watches
Watches have often been tried on by numerous people
Bored or unengaged salespersons
Salespeople without any knowledge about what they're selling
Hidden price tags
Treated poorly and disrespectfully by the staff
Advantages of buying watches online
Watches tend to be less expensive
International shopping
No pushy salespeople
Access to a better overview of models, brands, and prices
Ability to better research and learn about the company
Effortless shopping from the comfort of your home
Less friction and a more seamless shopping experience

Get the watch right to your door without having to go from your own home.
Disadvantages of buying watches online
Returns tend to be more of a hassle than when returning in-store
Unprofessional sellers
May take a long time for answers to questions
Popular watch models tend to be sold out rapidly
Can't try on the watch
Can't inspect the watch

The photos may not display the watch properly
Generally more expensive
Narrower selection
Inaccurate descriptions of the watch
Poor quality photos (or few photos)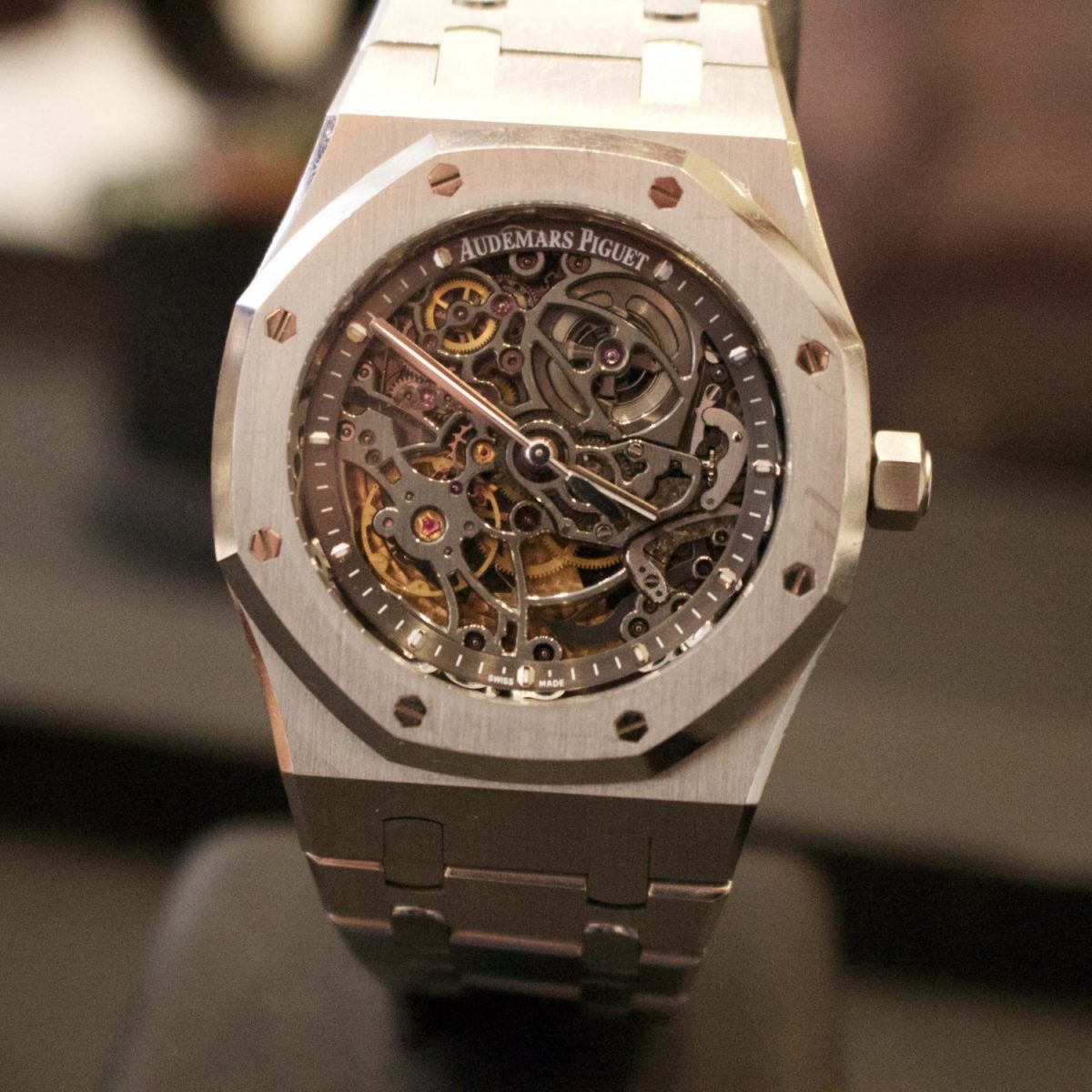 Tips when buying watches online
Normally, buying watches online is no problem, and your experience will be amazing. But as with everything, there are people who don't have your best interest in mind when shopping online, and this may be true for physical stores as well.
As such, to ensure the best possible online watch purchasing experience, have these tips in mind:
Is the shop an authorized dealer? This is not a necessity, but it can give you a certain level of comfort, at least when it comes to the warranty. On the flip side, most watch stores online are not authorized dealers, and this allows online stores to have more competitive prices.
Know which watch you want. It's ideal if you've tried on the watch you want before buying it online. Returning a watch is not something you want to do as it takes both time and money. Make sure you know exactly what you want before ordering so you don't have to return it.
Ask the company to inspect the watch before shipping it to you. This helps you ensure the watch's authenticity and that it works flawlessly when it reaches you. This includes things like making sure the date function is centered (if you have such), the bezel rotates correctly, there are no cosmetic damages that aren't seen on the images, and the watch is in the state that they say it is.
Buy from trusted and reputable sellers. This is the absolute best tip for when buying watches online. Of course, every now and then, people will have negative buying experiences, and this goes for both online and offline purchases. But by buying from reputable companies that have built a track record, you'll minimize the risk of this, and can be sure that you t least won't be ripped off. Some websites will try to scam you, but it's generally quite easy to spot these. If you only buy from reputable and trusted sites, you can be calm and feel safe in your purchase.
Carefully look at their website before buying. Does it look serious and professional?
Understand the return policy of the company you're buying from.
What is the warranty policy? How does it work?
What happens if there's a problem?
Do they seem like they genuinely care about their products?
Are the team and owner active within the watch community? Are they established and experienced within the industry? (Millenniumwatches is part of Watches which is one of the largest watch blogs on Instagram, and we've been part of the watch community online for many years)
Check reviews. What do the reviews say? Have people had positive experiences before? Have in mind that some company uses fake reviews. Understand the feedback to better understand the company.
The prices aren't too low. As with everything, when buying watches, if the deal is too good to be true, it most likely is. Don't fall for a website that offers unbelievable prices, because there is most likely something fishy about it.
Opt for more famous watch brands.
Look at how long they've been in business.
As you can see, there are both advantages and disadvantages to buying watches online or in a physical store, and when it comes down to it, it's about preferences.
To answer your question if it is safe to buy watches online, generally yes, but just like anything else, there are bad sellers and good sellers.
When buying watches online, make sure you buy from a trusted and established seller.
If you buy from trusted sellers online, it is absolutely safe to buy watches online.
But as mentioned, which you should choose depends on your preferences. Generally, online stores offer cheaper prices, whereas physical stores can offer a more personalized experience for obvious reasons.