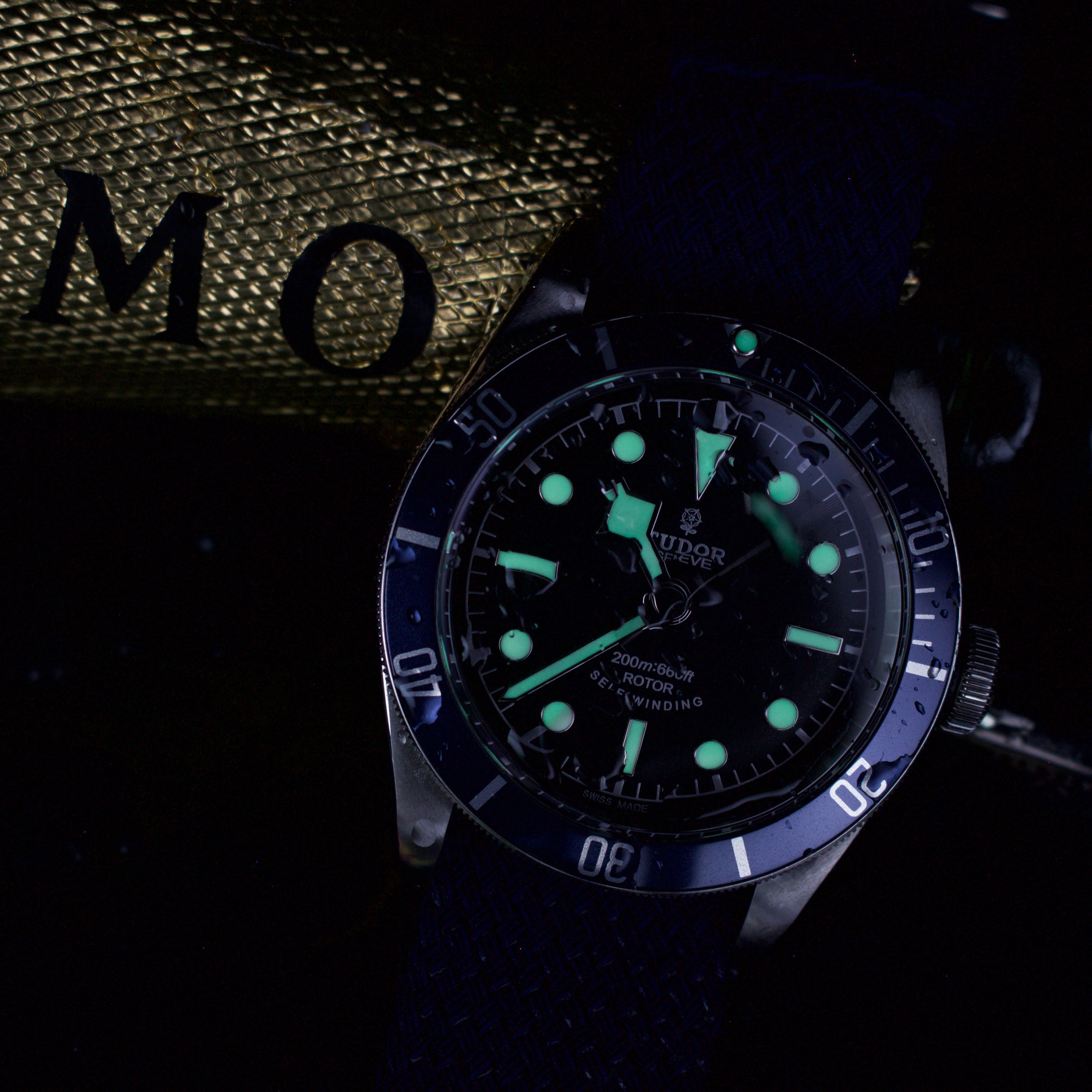 Tudor is a watch company with a long and rich history, yet one that is many many times underestimated. Tudor was founded by Hans Wilsdorf, the founder of Rolex. Originally, Tudor watches were, to a large extent made using the same parts as Rolex, only fitted with different off-the-shelf movements, and this has also contributed to making Tudor's vintage watches highly sought-after collection pieces which have skyrocketed in value over the years.
On the web, we saw a huge lack of resources of Tudor reference numbers, and this is why we decided to take it upon ourselves to create our own extensive resource of Tudor reference numbers.
This list of Tudor reference numbers won't focus on each and every single model made by Rolex, but instead, it will focus on the most iconic and important models of Tudor, which is their collection of vintage (and new) chronographs, their modern Black Bay collection, their modern Pelagos collection, and maybe most importantly, their vintage Submariners.
As such, this list of Tudor reference numbers will list both vintage and new models, these are the models that have been most important for Tudor and the watches that have contributed to making Tudor a popular and prestigious watch brands among watch collectors and individuals passionate about watches alike.
Tudor reference numbers are used to define Tudor's models, and each and every model of Tudor have unique serial numbers. The Tudor reference numbers have been used for their old models as well as their new models, and for the models that are built on previous models, you can see similarities between the old and new reference numbers.
Tudor reference numbers: Chronographs
79280
79260
79260
9430/0
9430/0
9420/0
79160
7169/0
7149/0
7031/0
7032/0
7033/0
70330N
M70330B-0001
Tudor reference numbers: Submariners
7016
7021
9401/0
79090
79190
7922
7924
7928
7923
75090
94110
9411/0
94400
75190
76100
Tudor reference numbers: Black Bay
79220B
79220R
79229N
M79230R-003
M79230N-0002
M79230B-0001
M79030N-0001
M79580-0003
M79580-0001
M79500-0004
M79500-0007
M79540-0004
M79540-0006
M79830RB-0001
M79350-0001
M79730-0001
M79733N-0004
M79733N-0002
M79250BM-0001
M79230DK-0005
Tudor reference numbers: Pelagos
M25610TNL-0001
M25600TB-0001
M25600TN-0001
Tudor reference numbers: Ranger
7992
7934
7995
7965
90330
90220
7964
7966
7990
7996