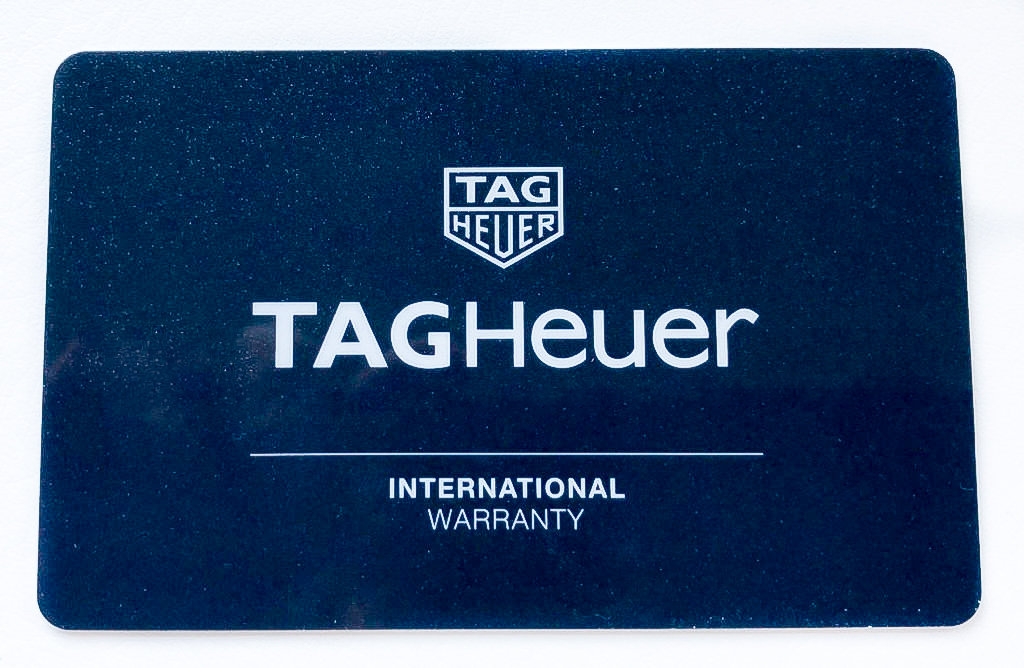 How Does the TAG Heuer Warranty Work?
How does the TAG Heuer warranty work?
In TAG Heuer's own words:
"Your TAG Heuer has been manufactured in the strict tradition of Swiss watchmaking and has been individually tested to ensure that it is water-resistant and functions perfectly. Nevertheless, it is covered by a limited International guarantee against any manufacturing defect for a period of two years from the date of purchase,  under the conditions below."
This means that a TAG Heuer watch has a two-year warranty from the date of purchase from an authorized TAG Heuer retailer, under the condition that some criteria are met.
What exactly the warranty cover and how you claim it is what we are going to look at in this article.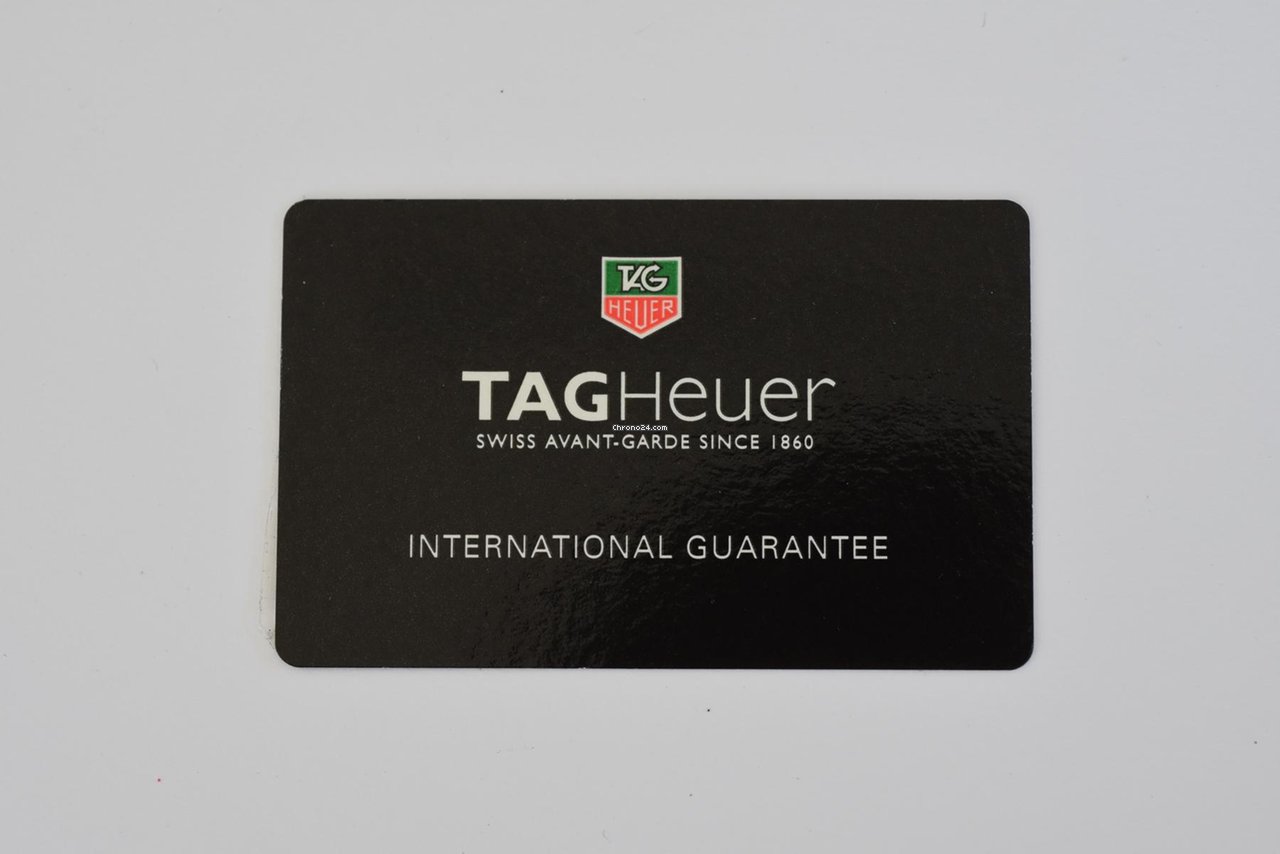 What is covered in the Tag Heuer warranty?
TAG Heuer undertakes to repair, free of charge, any problem with the functions of the watch that result from defective manufacturing.
This means that any issues with the watch that is the result of the manufacturing will be repaired by TAG Heuer.
The guarantee is honored in official TAG Heuer service centers which can be found in more than 100 countries. This is why you need to identify the closest service center if you have any issues with your TAG.
TAG Heuer warranty restrictions
The following requirements need to be met in order for your warranty to be valid:
The serial number needs to be perfectly legible. No part of the original case back or original serial number may have been removed, modified, falsified, altered, replaced, erased or rendered illegible.
The international guarantee/warranty card must be enclosed with the watch. The card needs to be signed and dated at the time of purchase by an official TAG Heuer retailer or TAG Heuer boutique.
If you do not have the warranty card, or if it is not filled out properly, TAG Heuer will not honor the guarantee for the watch.
All of the requirements above need to be met, otherwise, the warranty will be void.
What does the Tag Heuer warranty not cover?
As with all warranties, there are some things that the TAG Heuer warranty clearly states it does not cover. These are as follows:
Any defects that appear from actions that are carried out by someone else than an official TAG Official TAG Heuer Service Centre will not be covered by the warranty. Furthermore, the warranty will be void if a non-authorized part opens up the watch and works on it.
The TAG warranty does not cover the bracelets, crystals, and battery, as these are parts that are worn due to natural circumstances.
The warranty does not cover any deterioration of the case or movement due to humidity that has entered the watch as a result of improper handling.  The warranty does not cover improper handling of the watch in any way. TAG Heuer does not exactly specify what exactly improper handing of the watch means.
If Tag Heuer watchmakers find evidence of misuse or abuse when inspecting the watch, the warranty will be void, since any inaccuracies may have been the cause of improper and misuse.
Shall there be any issues with your watch, only TAG Heuer and its service centers are entitled to repair or perform any actions of repair on the TAG Heuer timepieces.
You can find a complete list of Official TAG Heuer Service Centres here.
Have in mind that the TAG Heuer warranty does not limit your right as a customer. As a customer, you still have your legal rights, applicable in the country where you purchased the watch.
Save guarantee booklet and international warranty
Your TAG Heuer watch comes accompanied by a guarantee booklet. Make sure you save these booklets and carefully read them through.
Furthermore, your international warranty card should accompany your booklets, so make sure you do not lose your warranty card since it will mean that you miss your warranty.
Digital Tag Heuer Warranty
TAG Heuer has started using a digital warranty card and system that is digital.
This allows TAG to better keep track of the watches that are sold and when they are sold. Previously, all warranty cards were a card made in paper, but now, the warranty cards are made in plastic and are digital.
In the top white box is a code and then a matching QR Code in the bottom square box. The warranty card matches the watch's serial number and records the model of the watch and the seller. The digital warranty also allows you to check the validity of your watch's warranty online on TAG Heuer's website. There, you will be able to see when the warranty was activated and how long. Note that TAG Heuer has worked on developing this digital warranty database so it may not work perfectly at all times.
To check your watch, you can visit TAG Heuer warranty checker. On the page, type in your watch's serial number and you will get your own record of the warranty and when it's valid until. Note that in the recent year, TAG Heuer has been working with updating their online warranty checker.
This new digital TAG Heuer warranty is much more detailed and advanced than the old paper warranty. Not only does it allow it to be more exact, but it also allows you to avoid buying a counterfeit TAG Heuer as you can easily confirm its validity by looking up its serial number online.