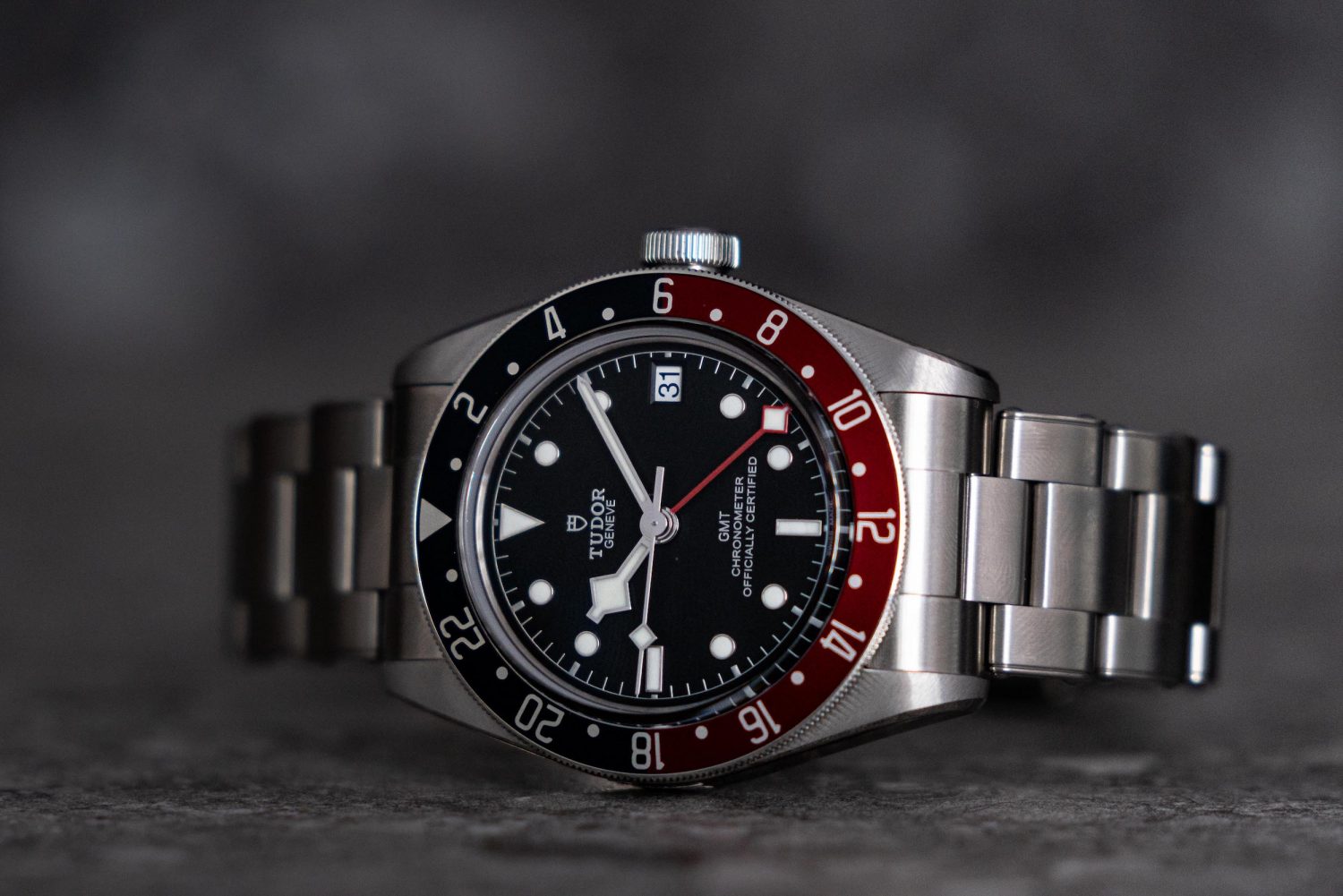 Is Tudor a Poor Man's Rolex?
Is Tudor a poor man's Rolex?
Every now and then, we receive this question and see people asking it online.
But is there any truth to this question, and what is the reason people ask it?
The reason why some people have the perception and idea that Tudor is a "Poor man's Rolex" is that Tudor is owned by Rolex. It also happens to be founded by the same man who founded Rolex, Hans Wilsdorf.
In 1946, Wilsdorf founded the Tudor Watch Company as a sister company to Rolex. In founding it, he said:
"For some years now I have been considering the idea of making a watch that our agents could sell at a more modest price than our Rolex watches, and yet one that could attain the standards of dependability for which Rolex is famous, I decided to form a separate company, with the object of making and marketing this new watch. It is called the Tudor Watch Company".
And so that's exactly what he did.  
The idea was to leverage the Rolex design patents, expertise, and parts, and sell them at a cheaper price point. Tudor watches were originally sold for two-thirds of the price of a Rolex, and there is still a significant price positioning between Rolex and Tudor.
The main reason that Tudor watches have been viewed as poor man's Rolexes is that Tudor used to make their watches from Rolex parts, and then equip them with off-the-shelf ETA movements instead of in-house in order to keep the price down. So originally, Tudor watches were, to a large extent Rolex watches with different dials and different movements. This is why you can find Rolex markings on vintage Tudor watches.
Tudor watches offered the design, the same build quality, and the same finishing. So yes, some people who wanted a Rolex but couldn't afford or justify the price tag may hay chosen Tudor instead since you got a very similar product.
However, that is certainly not the case today.
With Tudor's relaunch starting in 2009, the brand started to evolve a lot. Most importantly, it took steps in a different direction, yet still backed by Rolex's expertise and know-how. Most importantly, Tudor started designing watches that are different from any of Rolex's watches. With that said, Tudor watches should no longer be seen as just a poor man's Rolex, but rather a completely different brand that is strong enough to stand on its own legs.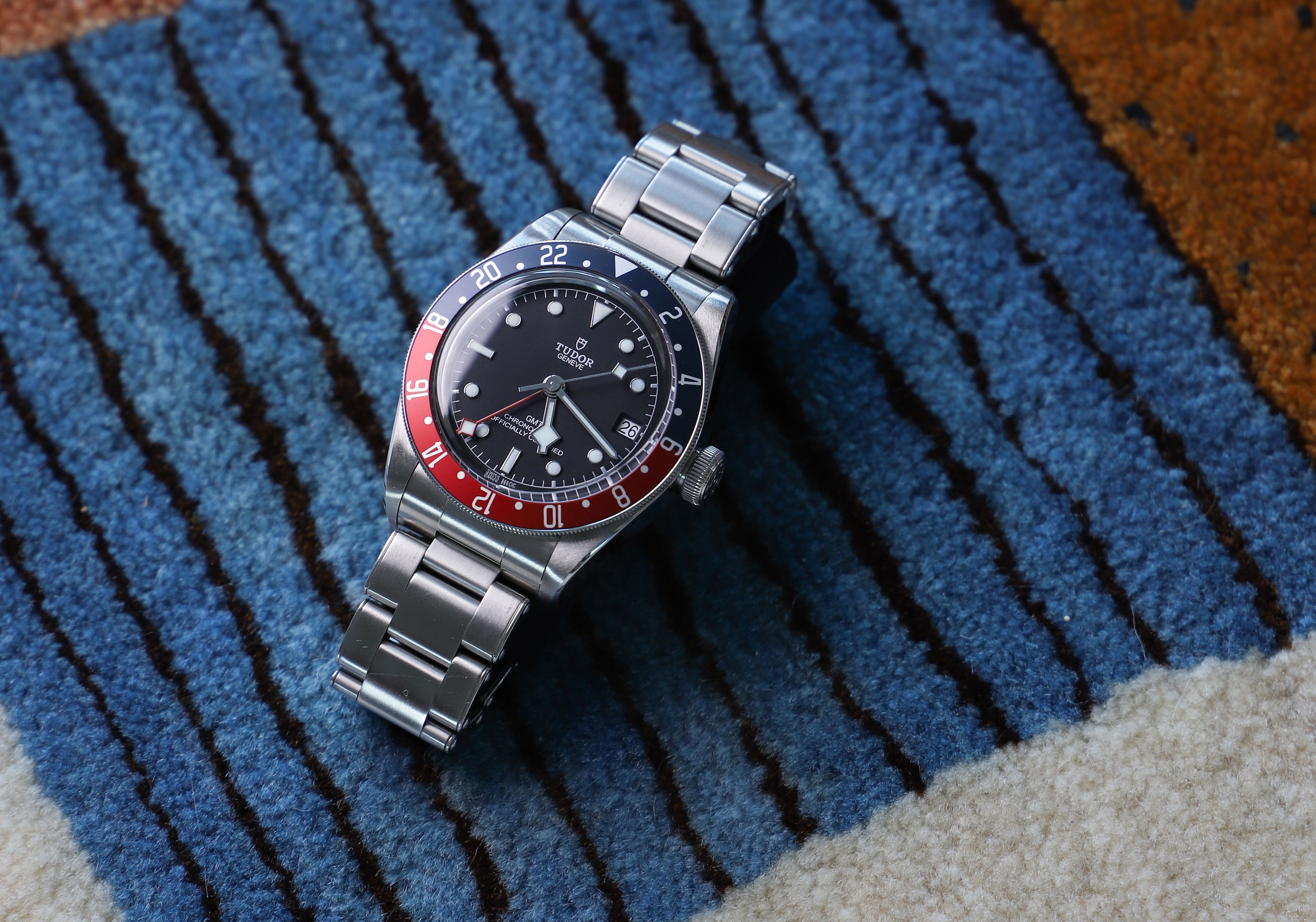 Tudor relaunch
Since the relaunch, Tudor has released a large number of collections which helps set the brand apart from its bigger brother. Many of the designs are built on Tudor's heritage, which is the reason you can see a resemblance with Older Rolex watches. However, with Rolex and Tudor watches being so different in design today, it is with no solid ground that they are rightfully compared today.
Tudor watches have since gained more and more traction and respect within the watch community. But it still takes a bit of understanding of the Tudor brand, its watches, and its heritage to understand that Tudor is not just a "poor man's Rolex" anymore.
Since it wouldn't make sense for Rolex to have Tudor compete in the same segment, Tudor competes in the mid-level/entry-level luxury watch segment, with a primary focus on sports watches.
At the same time, what helps Tudor in competing on the market is its story and heritage they continue to build on, and which has proven to the perfect recipe for success, in particular with the Black Bay model.
In recent years, the Tudor brand has done a lot to distance itself for and more from Rolex.
Previously, the easy way to differentiate Rolex and Tudor was to say "Rolex uses in-house movements and Tudor uses ETA movements", but this description doesn't fit in today either. Apart from the fact that Tudor also has its very own designs and models, Tudor has, over the years rebased a number of in-house movements. And if you have followed  Tudor's development, you will know that it is in this direction that Tudor is heading.
More and more Tudor watches have been released with in-house movements, and perhaps the biggest change is when Tudor incorporated in-house movement in its flagship model Heritage Black Bay. This is a model that was previously fitted with ETA Movement when it was first launched in 2012.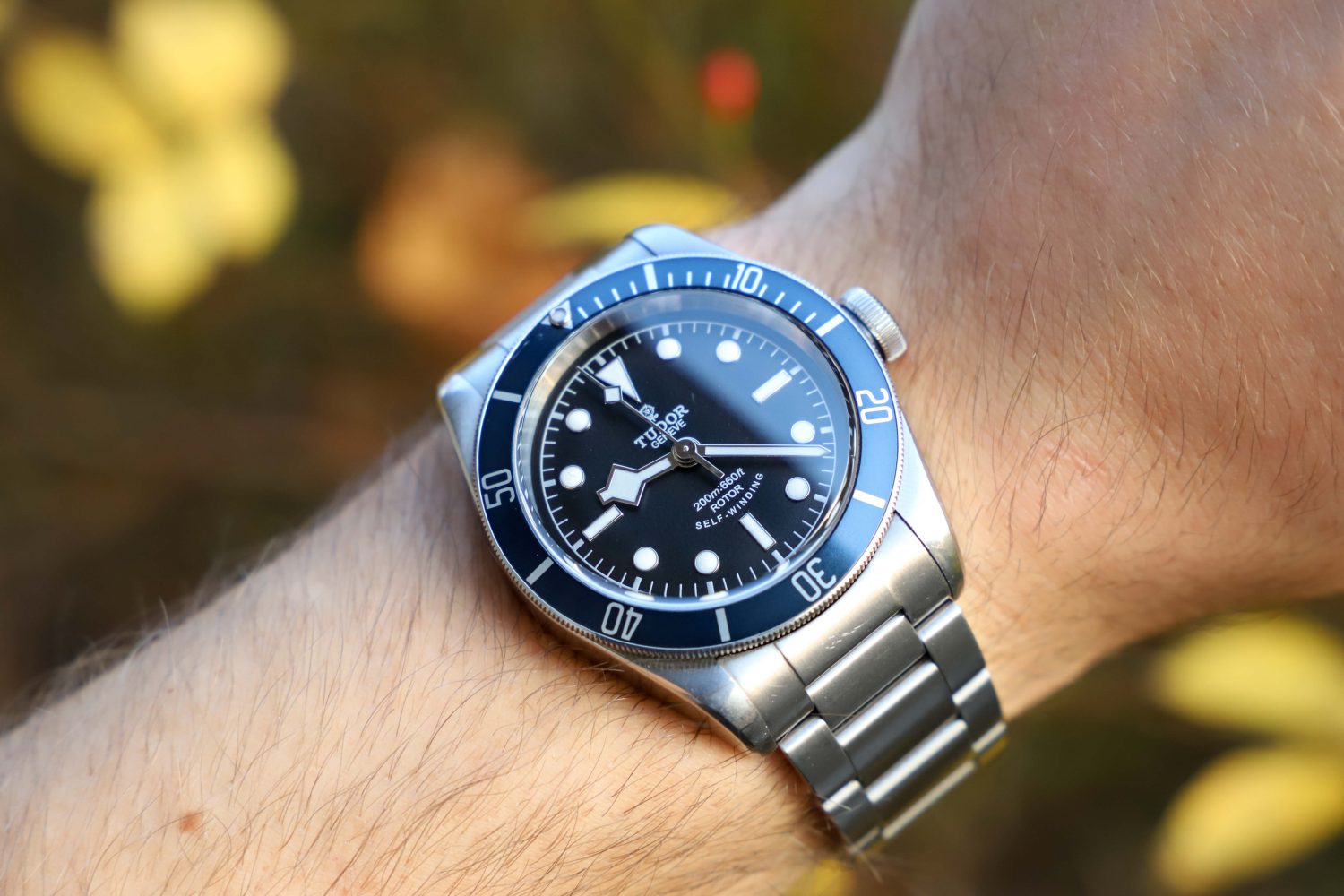 What does Tudor say?
A man behind Tudor who has played an important role in distancing Tudor from Rolex is Philippe Peverelli. He has lead Tudor since 2010 and in an interview with Bloomberg, he said "Today, we try to make our own watches with our own designs. We need to have our own personality. Before we were an underbrand. We are starting to have a real life. We've never been so young."
And factoring in everything that we mentioned previously, it's safe to say that they have succeeded. 
The brand has started developing its in-house movements, released its very own models, and developed a successful formula of the design ethos. This includes iconic and instantly-recognizable design traits such as the snowflake hands, big crown, and hour markers, to name a few.
Tudor Black Bay and Pelagos
There are particularly two models that have helped Tudor distance itself from Rolex and prove the brand is strong enough to stand on its own legs.
The Black Bay range incorporates all the design features that collectors have come to love and appreciate about Tudor's vintage watches. It then includes those in timepieces that feature modern tech and build quality.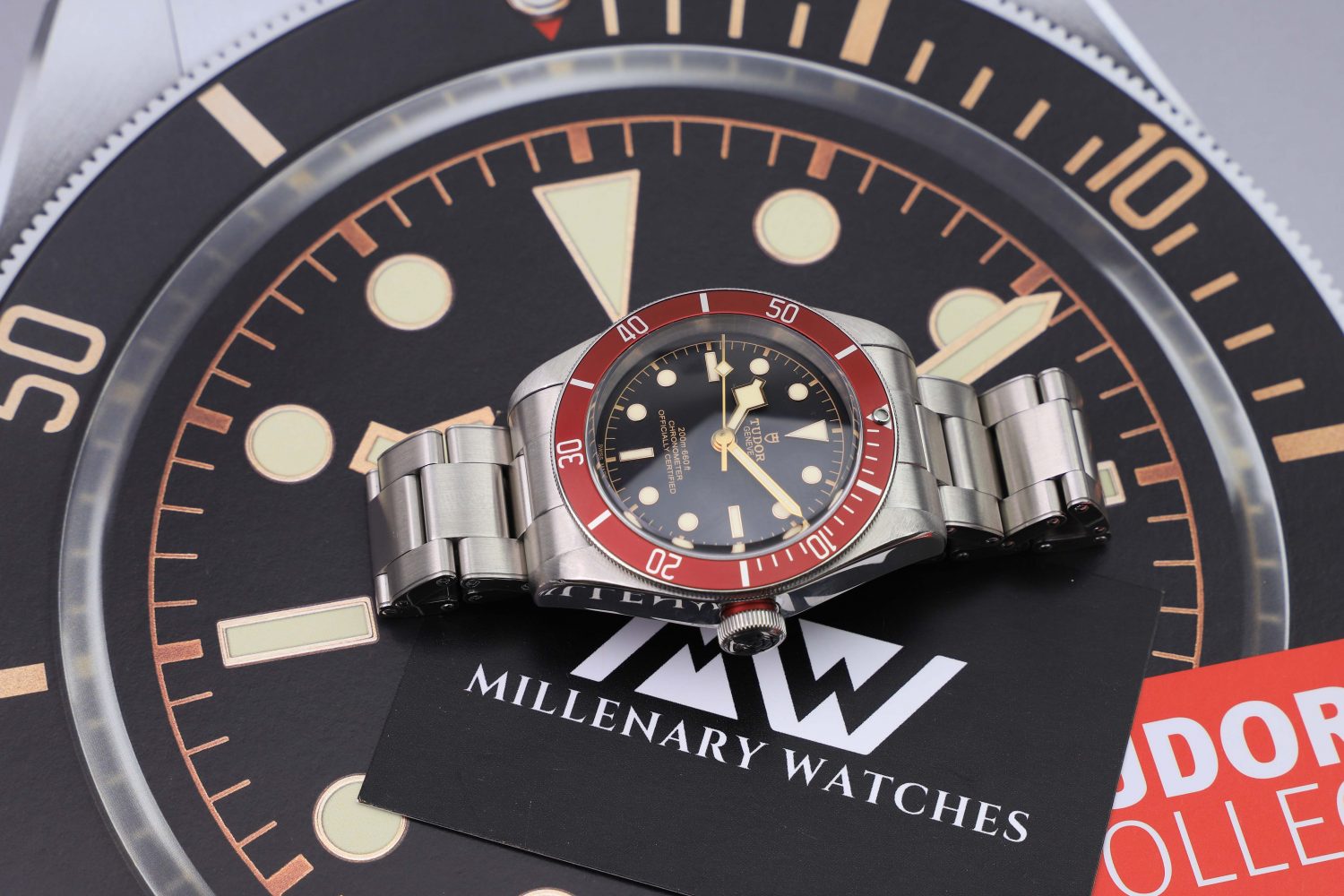 The Pelagos is more of a modern interpretation of a dive watch, but it's still a unique design Tudor that incorporates some of the design traits that vintage Tudor has, such as the painted snowflake hour markers and snowflake hands.
When Tudor introduced the Black Bay and Pelagos dive watches, they became instant hits and overnight sensations. These new creations felt like true "vintage" Tudors but they weren't carbon copies — a smart move by the company. Watch fans now had access to highly affordable, and exquisitely Swiss-made, robust and durable diving watches — with all the right pedigrees. It was the perfect ratio of desirability to price.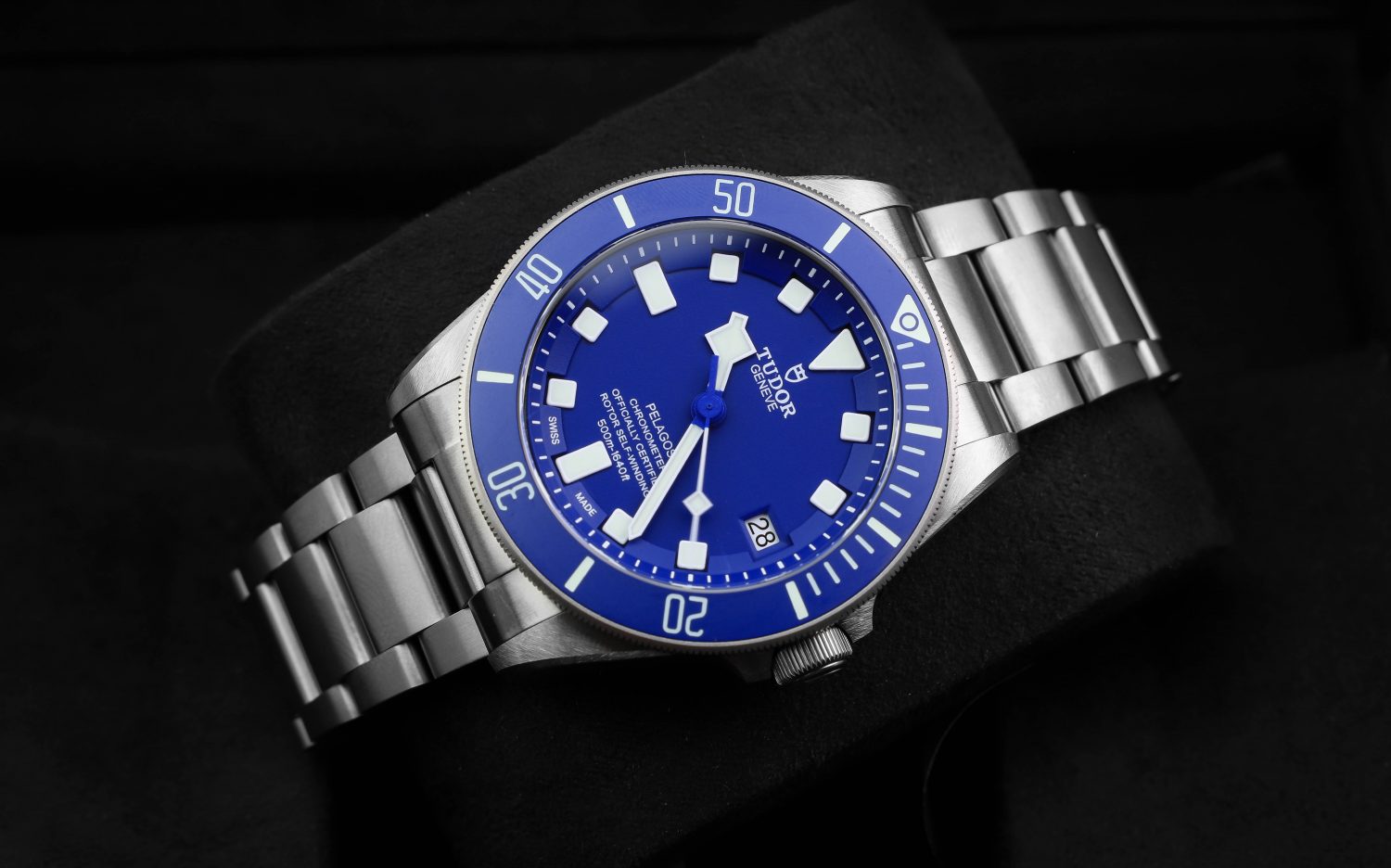 Both of these watches became huge successes at their launches, and have both been praised with multiple awards.
Tudor in-house movement
As mentioned, Tudor has started to develop and use more and more in-house movements for its watches. A positive thing about this is that Tudor is backed by Rolex's expertise and resources in watchmaking and caliber innovation, which means that the calibers developed by Tudor are reliable, robust, and of great quality. This is, of course, a huge positive as it means that you get movements developed with Rolex expertise, but at a significantly lower price than a Rolex watch.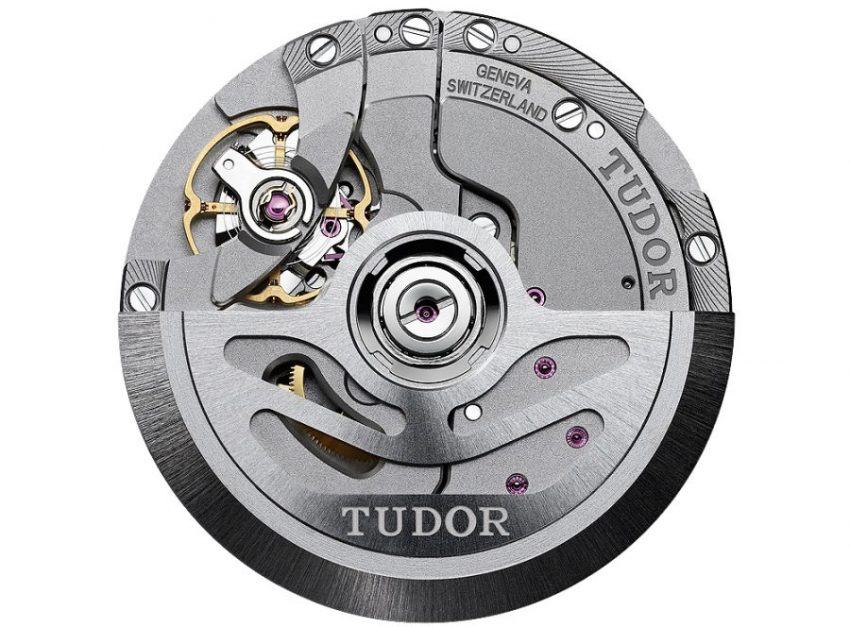 In 2015, Tudor its first step into the world of in-house, when it released its first in-house caliber. The first watch to feature a 100% Tudor developed movement was the Tudor North Flag, featuring the caliber MT5621 movement. With the introduction of its first in-house movement, Tudor became a unique brand in its own right, and it was a sign that the brand was going in the 100% right direction. It also adds yet another value proposition to all of the Tudor watches with their own movements, since there are a lot of brands in the same price segment with ETA and other off-the-shelf movements, but only a few with in-house movements.
Bold and daring designs
Tudor's slogan is "Born to dare". This goes perfectly in line with the brand's design philosophy. Over the years, Tudor has released a number of bold and daring timepieces. This includes releasing all-black DLC-coated watches, as well as cases made in full ceramic.
Rolex, on the other hand, is very conservative, and mostly plays with safe cards and with what they know works. In terms of design, they neither change nor update too much about its watches. 
To some extent, Rolex uses Tudor to test the market for different design features and elements. If it goes in line with Rolex's philosophy and what it stands for, Rolex can then incorporate whatever design features Tudor released, but for their own watches. It seems like the perfect partnership.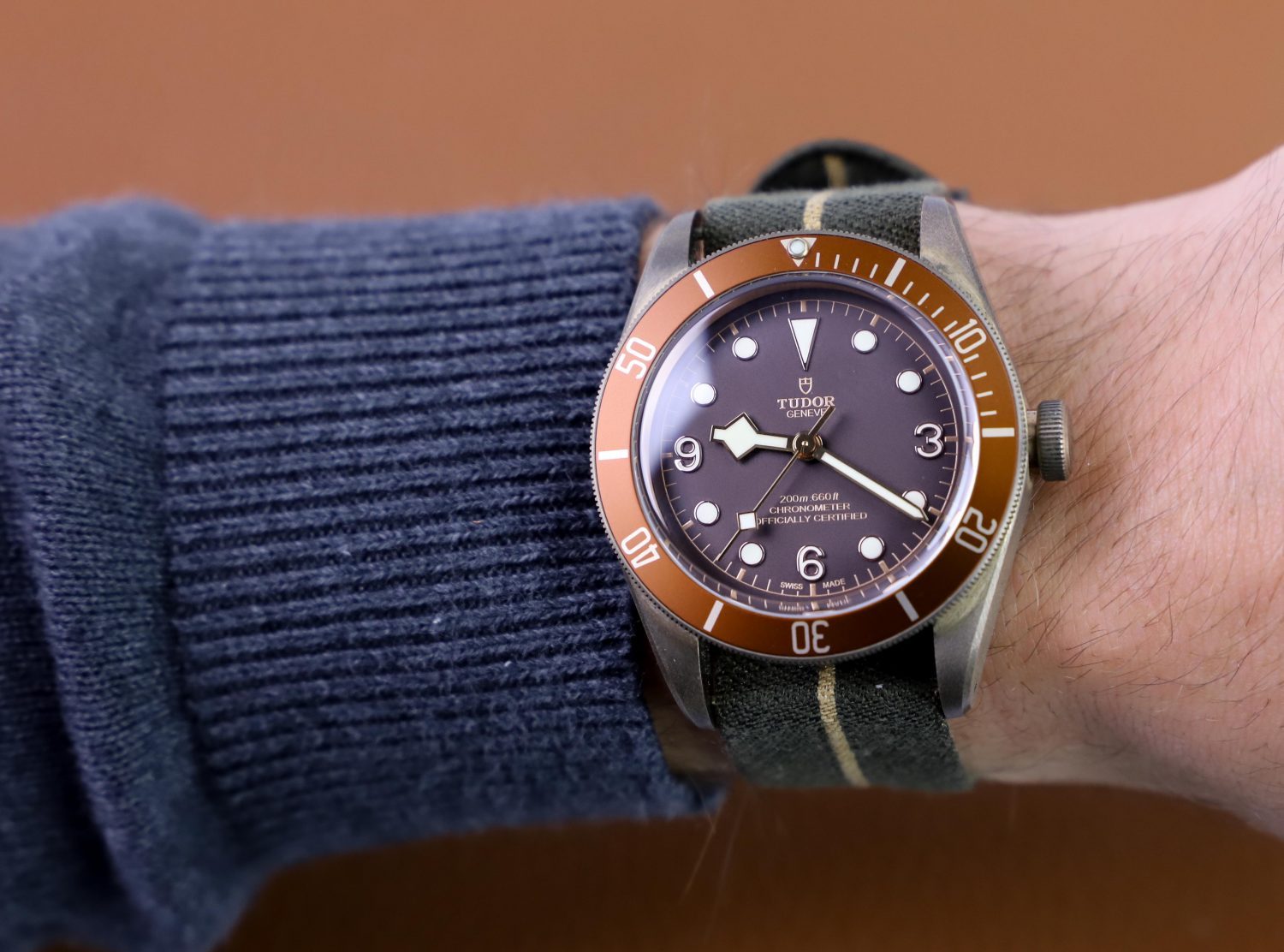 Tudor is willing to experiment more with its design than Rolex and take risks. Tudor's more risky design ideas allow them to build an identity of taking risks. Because those willing to try new things that have a high chance of failure, but also chance of great success.
In a sense, Rolex doesn't need to take the same level of risks or experiment as much, because they already have decade-old designs that have proven to stand the test of time. At the same time, it can sometimes get a little boring when seeing Rolex's releases as it's seldom anything revolutionary in terms of designs.
Conclusion
Tudor has certainly been able to differentiate itself from Rolex and set itself free from the stamp "Poor man's Rolex". With all of its efforts since its relaunch in 2009, the brand has proved it is powerful enough to stand on its own legs.
Back in the days, Tudor solely used off-the-shelf movements with Rolex parts. This gave the Tudor watches the label "poor man's Rolex". But as Tudor has developed and innovated new and unique models, as well as its own in-house calibers, it is now a high-end watchmaker in its own right. Plus, it also has a long and interesting history that makes the brand so much more interesting.