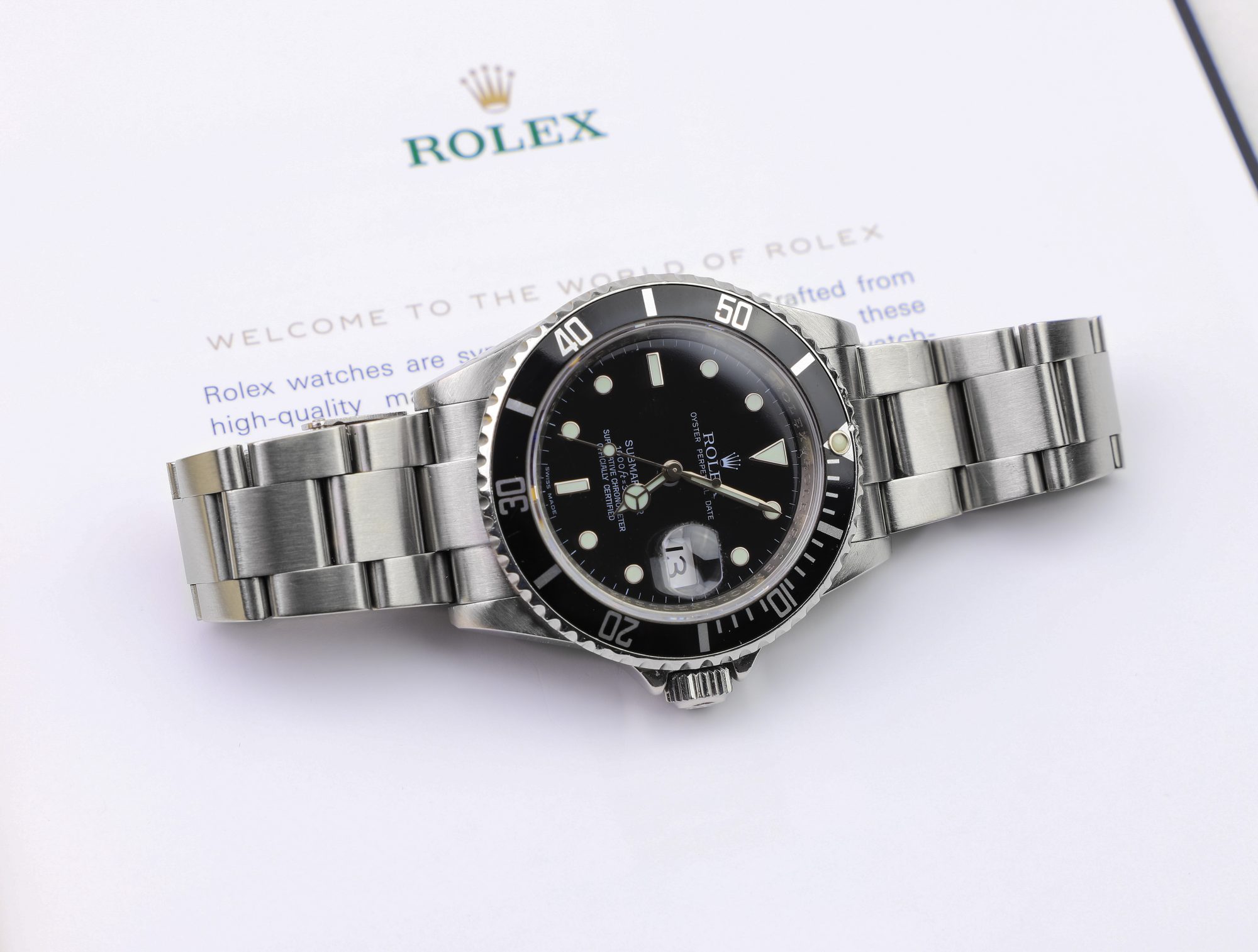 How Long Will a Rolex Last? Rolex Through Generations
If you pay thousands of dollars, maybe even tens of thousands of dollars for a Rolex watch, you obviously expect it to last for a long time.
But how long will a Rolex watch last?
That's what we will answer in this article.
A Rolex watch is not cheap when you compare it to the wide spectrum of prices when it comes to wristwatches. Rolex is somewhere at the top when it comes to prices, even though there are of course much more expensive alternatives.
With the price tag of a Rolex watch, you naturally expect it to offer impressive build quality and long-lasting durability. And it does. Rolex is a watch brand that consistently has strived for perfection over the years. It's not a company about revolution, more so evolution.
Rolex takes small but consistent steps in order to improve and perfect its quality and luster over the years, you can definitely say they have done a good job doing so.
Something that is evident with Rolex is that in recent decades, they have focused on improving their watches so that they look just the way they do when they are brand new, many years later. Or, at the very least, as similar as possible.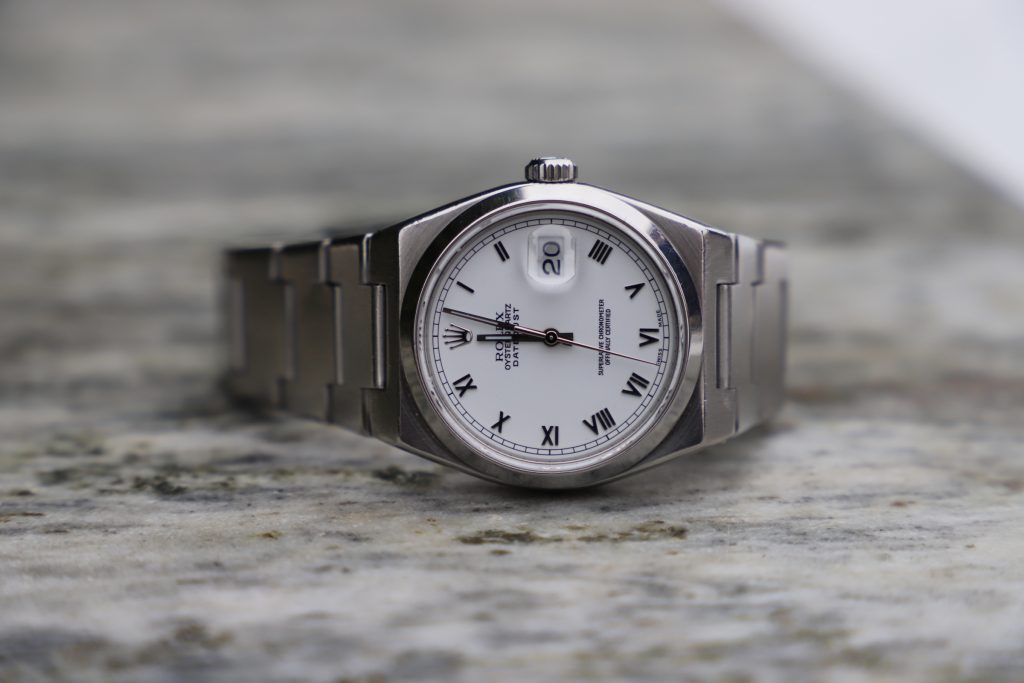 When you look at the models that Rolex has released, you will see that the brand has released different versions of the same models. The Submariner, for example, has been produced in a bunch of different references, including 6528, 5512,5513, 16610, 114060, and many more.
While the design can vary more or less between new references and their preceding versions, each reference has been improved in one way or another. And if you look at the whole picture, the Rolex watches of today are built to look just the way they do today, 50 years from now. This is thanks to materials such as ceramic inserts, robust 904L stainless steel, and Superluminova.
How long will a Rolex last?
There is no exact answer to this question, but one thing is sure, and that is that a Rolex watch can last for generations.
There are many vintage watch enthusiasts who collect vintage Rolex watches, and what you will find is that many of the popular vintage models are from the 1940s, 1950s, or even older than that. And these are of course perfectly functioning.
Sure, these old Rolex watches have many signs of aging such as discolored lume plots, potential rust, aged dial, faded bezel inserts, and worn case and bracelet, but they are very much still in working condition. Especially after service by a skilled watchmaker.
And worth having in mind is that all of these signs of aging are what vintage watch collectors appreciate about a vintage Rolex watch as it is what gives them character and appeal.
This brings us to the next point, which is servicing
How long will a Rolex last? Servicing
A Rolex watch will last forever, really. But there's a difference between simply having the watch or having a functioning watch that is still performing by keeping good time.
A Rolex watch is a mechanical piece of engineering, and like all mechanical things, it needs looking after in order to function properly.
When it comes to movements, Rolex is known for making robust workhorses that continue ticking year after year. We have had many customers who have had a Rolex for ten, or even twenty years on the wrist and never had it serviced, yet still, it is keeping perfect time. This is impressive, to say the least, but eventually, your Rolex watch will need a service.
A Rolex movement can continue to tick for a long time without a service, but if you want to make sure that your movement is in perfect operating condition, it is good to have it serviced occasionally.
The movement is the thing that is most delicate about a Rolex watch, and normally what people discuss when they ask how long a Rolex will last. A Rolex is a watch meant to tell the time, and when it doesn't anymore, it is not doing its job.
There are always repairs & servicing
What is so amazing about a Rolex watch is that if your Rolex watch has stopped working, you can take it to a watchmaker who gets the watch fixed, and up and running again. Regardless if it is close to 100 years or if it is 20 years. A Rolex movement can almost always be fixed unless it has severely rusted, where it would be cheaper to simply replace the whole movement.
A Rolex watch can be fully functioning with a faded bezel, an aged dial, and yellowed lume plots, but if the movement is not serviced when it needs it, the watch will ultimately stop working.
But the bottom line is still that if you service your Rolex movement regularly, or when it needs it, there really is no limit to how long a Rolex will last. It can last forever. This is also what makes a Rolex watch such a great heirloom that can be passed on from generation to generation.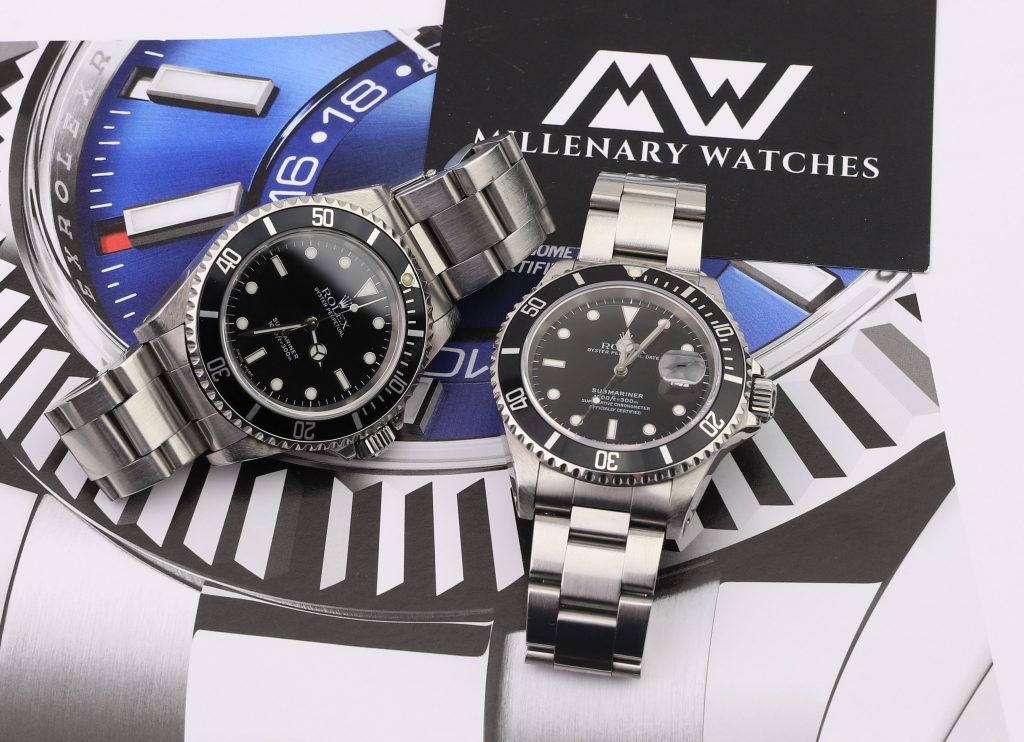 Each new Rolex watch that is sold has a five-year warranty, which means that Rolex guarantees that your watch will be running perfectly for five years. Furthermore, if you have your watch serviced at an official Rolex service center, then you will get a further 2-year warranty on the watch.
Conclusion
So how long does a Rolex last?
The answer is that if it is properly serviced when it needs it, it will last forever.
If you do not do anything with your watch, but simply use it, your Rolex watch will most likely be in working order for ten years fifteen years, twenty years, or even longer. What affects how long a Rolex watch lasts is how you use it. The more stress you expose the movement to, the faster the movement will be worn. If you wear your watch a few times a week and don't expose your watch to shocks or extreme temperatures, it is possible that your watch will continue to work for several decades. However, if you wear your watch while swimming, bicycling, or even playing golf, then naturally the movement will be worn faster.
What happens with a movement over time regardless of how you wear your watch is that the mainspring will wear out and the lubricants will dry out. When the lubricants dry out, the movement will suffer damage as there will be more friction on the parts. This can mean that a watchmaker will need to replace parts when it is finally serviced as they have worn out.