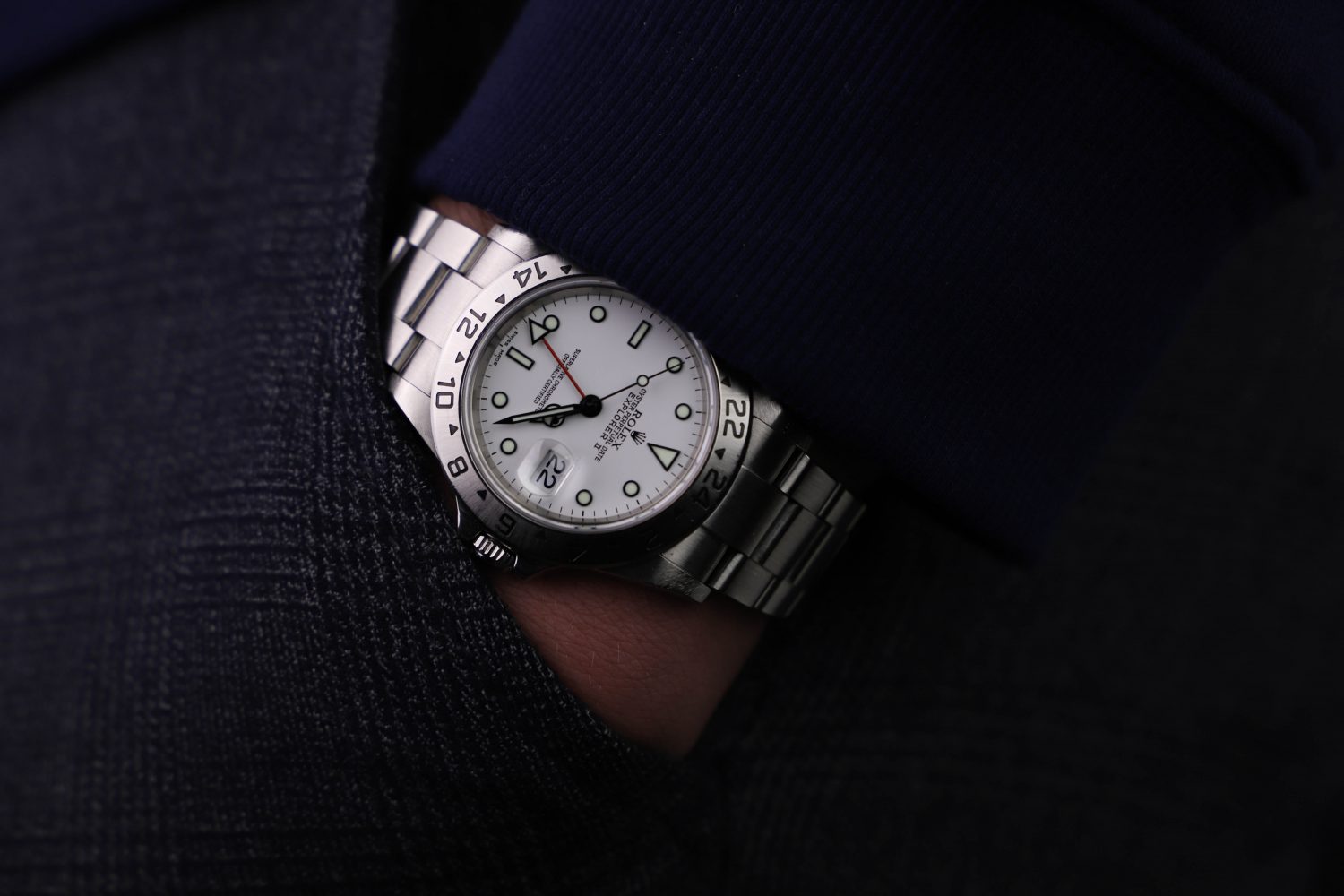 Knowing which watch you should get can be a tricky thing. Especially if you're not very knowledgeable or new to watches. There are so many different brands, so many different variants, and designs that it can feel overwhelming to know where to start.
But one thing is certain, and that is that it's ideal to have a few different watches in your collection because different watches are designed for different occasions. This is especially important since life is full of different events and occasions, and therefore, you want to look at getting a few watches which are different in design and nature.
Therefore, in this article, we share the 5 types of watches every man should own. Now, do note that we aren't going to share specific watches or specific brands, but rather designs of watches, which are the most common and most popular today, and talk a little bit about why you should own them.
Let's dig right in.
Dress watch
Every man needs to have a dress watch in their collection.
Normally, a dress watch is a timepiece which is generally quite thin and thus sits well under the cuff. It's not seldom that a dress watch is made in gold – but certainly not necessary, and normally, their design is quite simple, with a round case and lugs. Dress watches tend to be the most ideal watch to wear when wearing a suit – both because it sits well and doesn't stand out too much, but also because they're very classic looking and don't steal the show, more so compliment the look.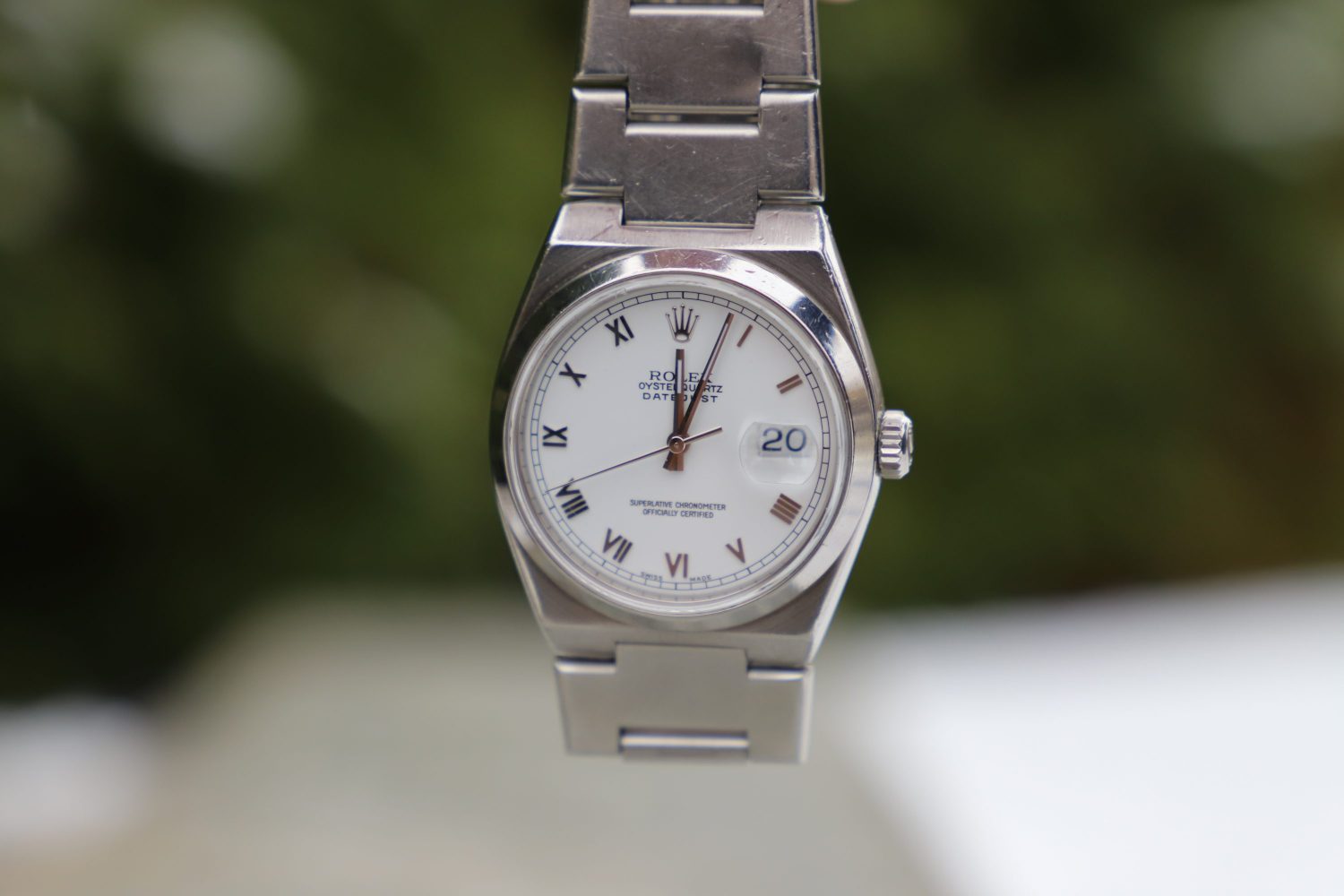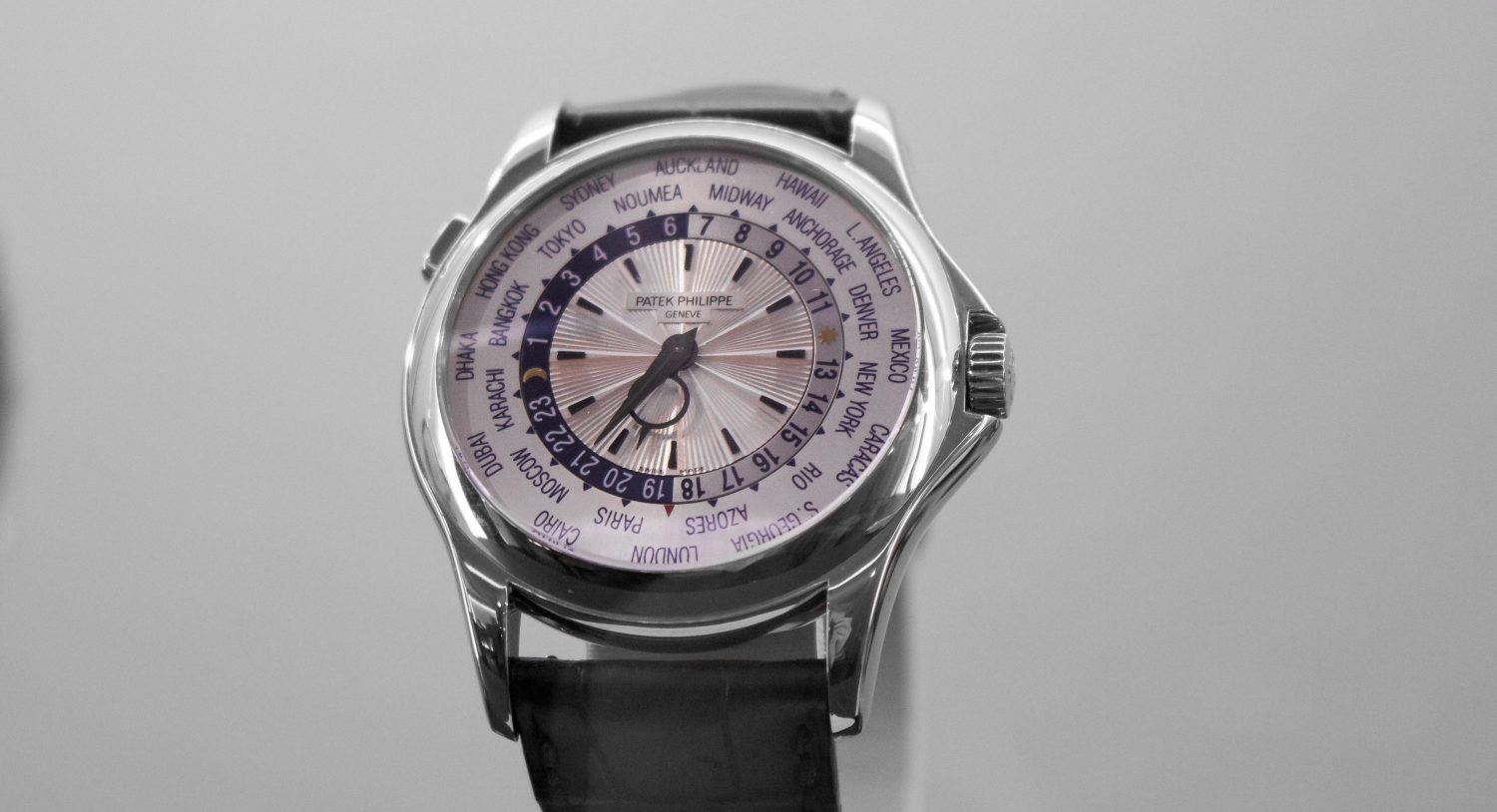 With that said, there are also more complicated and advanced dress watches for the watch enthusiast. Today, you can find dress watches with all types of complications, but it's not completely uncommon to see things like moon phase, power reserve, sub-seconds, etc.
A dress watch is a must-have in every mans' watch collection, to be worn for the more dressed-up occasions. There are plenty to choose from, so just decide which you like. Omega and Patek Philippe are two popular brands when it comes to dress watches.
GMT
Every man needs a GMT watch in their collection.
A GMT watch is a watch that can keep track of multiple time zones simultaneously thanks to an additional GMT hand and a 24-hour bezel.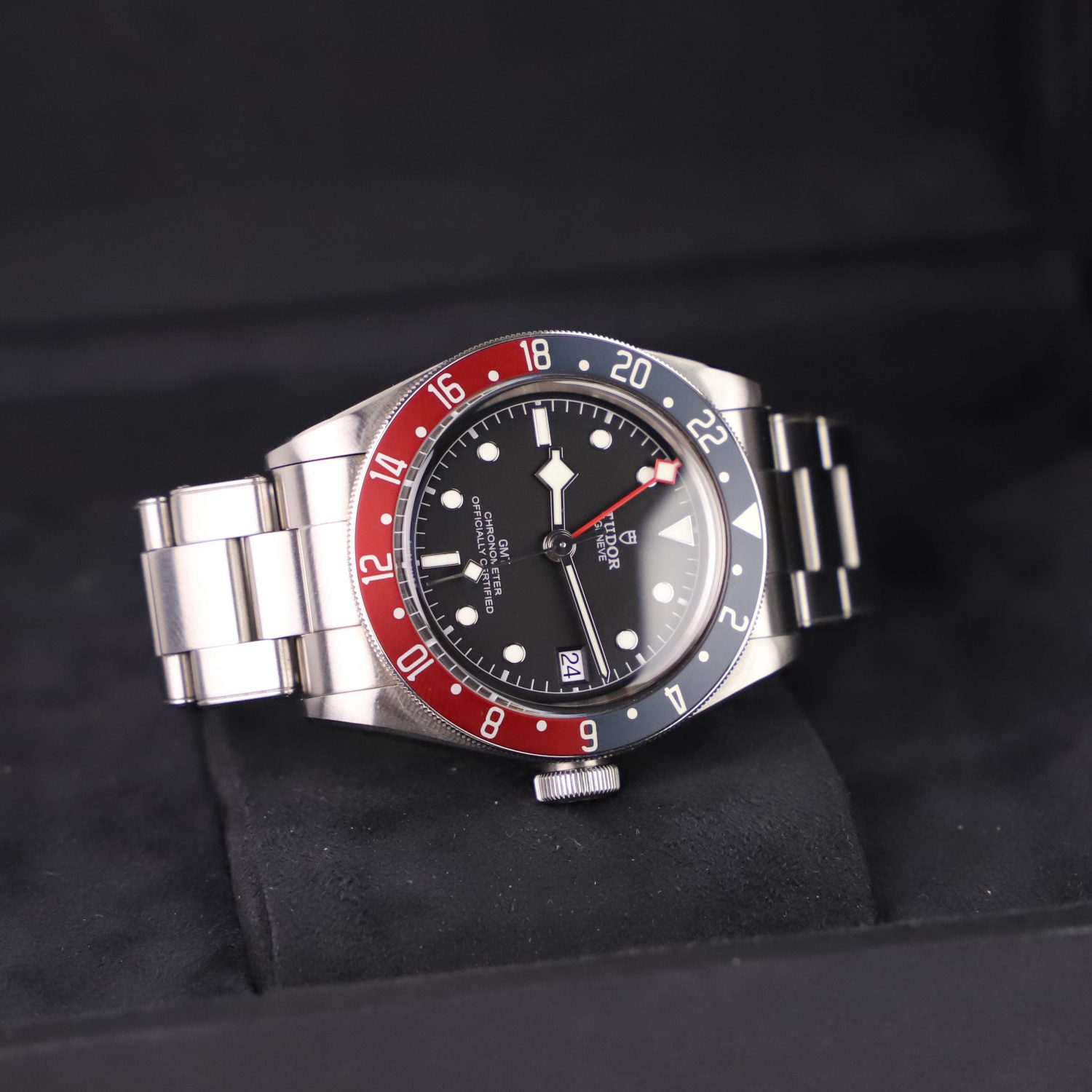 As a matter of fact, today's GMT watches can read three time zones simultaneously, whereas the first GMT could only read two.
The first GMT watch was developed by Rolex upon the request of Pan American airways whose pilots needed a way to keep track of two time zones simultaneously when starting to fly across time zones.
As such, Rolex developed the first GMT watch ref 6542 and the GMT watch was born.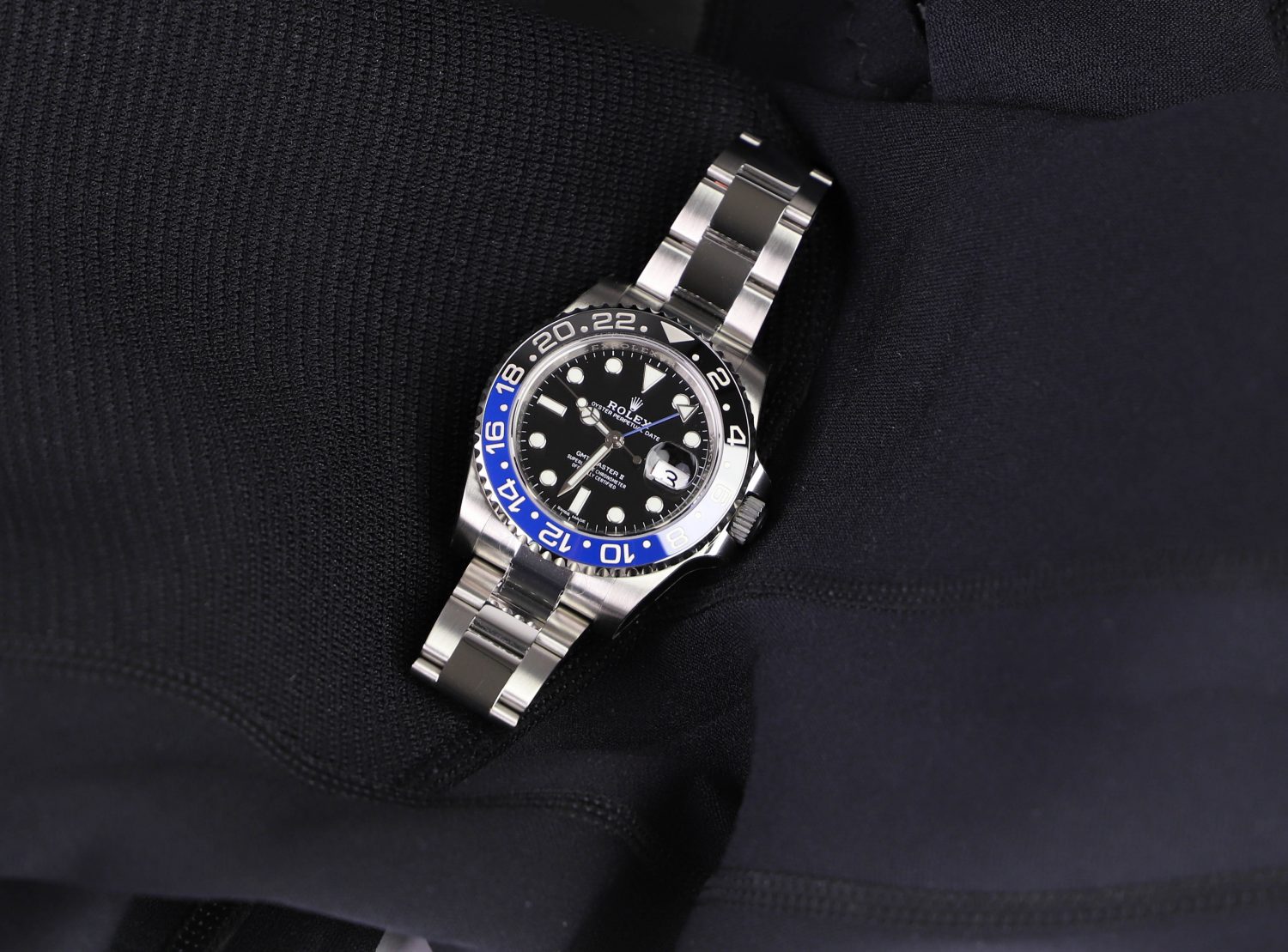 Apart from the fact that a GMT is a seriously cool watch which has a long and appealing history, a GMT can actually be a truly helpful tool. Many people choose to wear their GMT watch when going traveling as it allows them to keep track of the local time and the time at home (if traveling across time zones).
Many years have passed since Rolex introduced the first GMT watch, and since then, many brands have created their own GMT watches. As a result, GMT watches are available in all price ranges, in many designs, and from many different brands.
Dive watch
Now, is there anything more iconic than a dive watch?
And the most iconic dive watch is, of course, the Rolex Submariner.
Initially, the dive watch was developed by Rolex for professional divers as a tool watch which would be seriously helpful for professional divers underwater.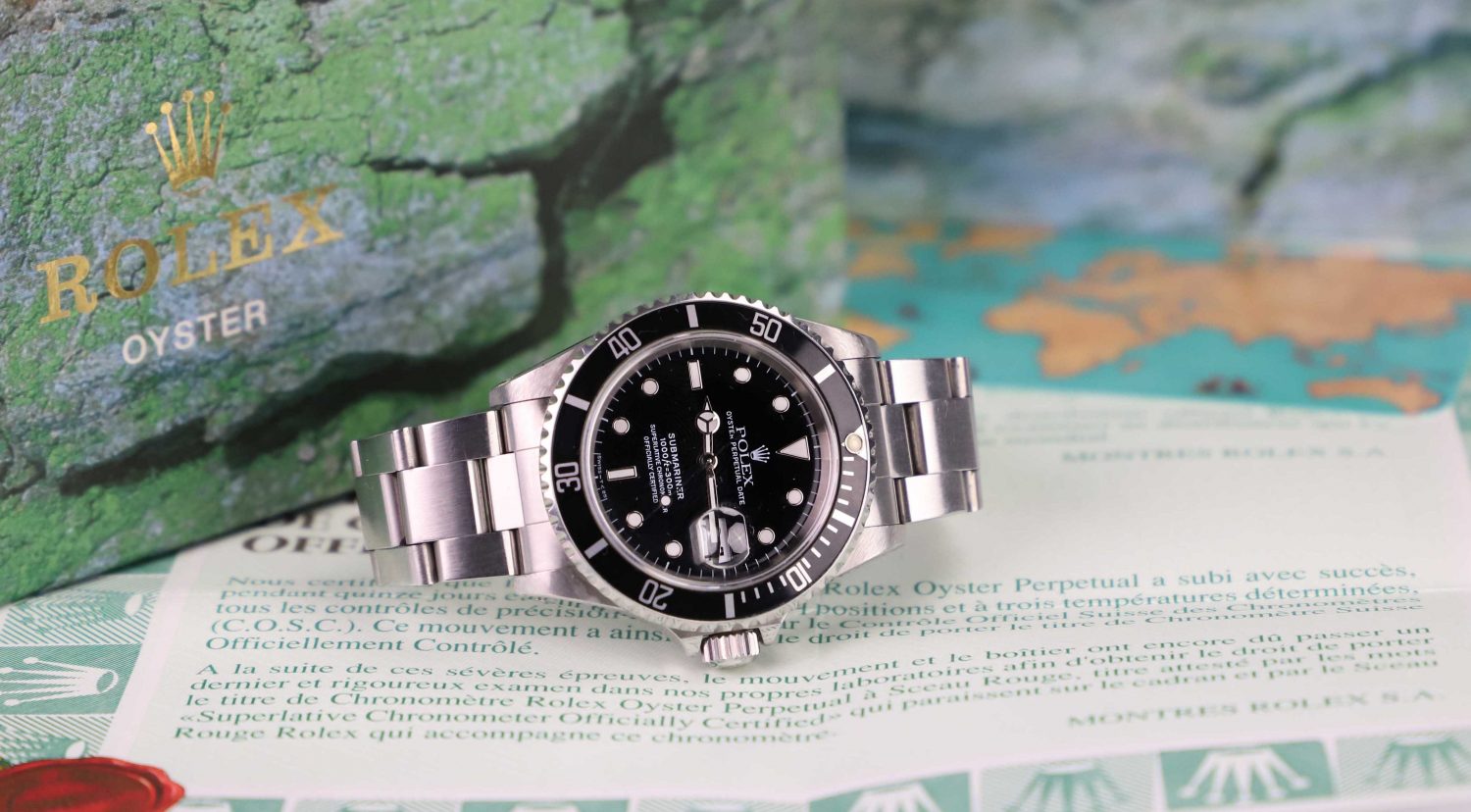 And indeed it was. Apart from the fact that the Rolex Submariner had a great water-resistance and offered good legibility underwater, the most defining and helpful feature of the Rolex Submariner – and the defining factor for any dive watch for that matter is its rotatable bezel.
The bezel is the defining element of a dive watch and the thing that allows you to instantly recognize one. What the bezel does is allow the diver to keep track of how much oxygen is left in their oxygen tank.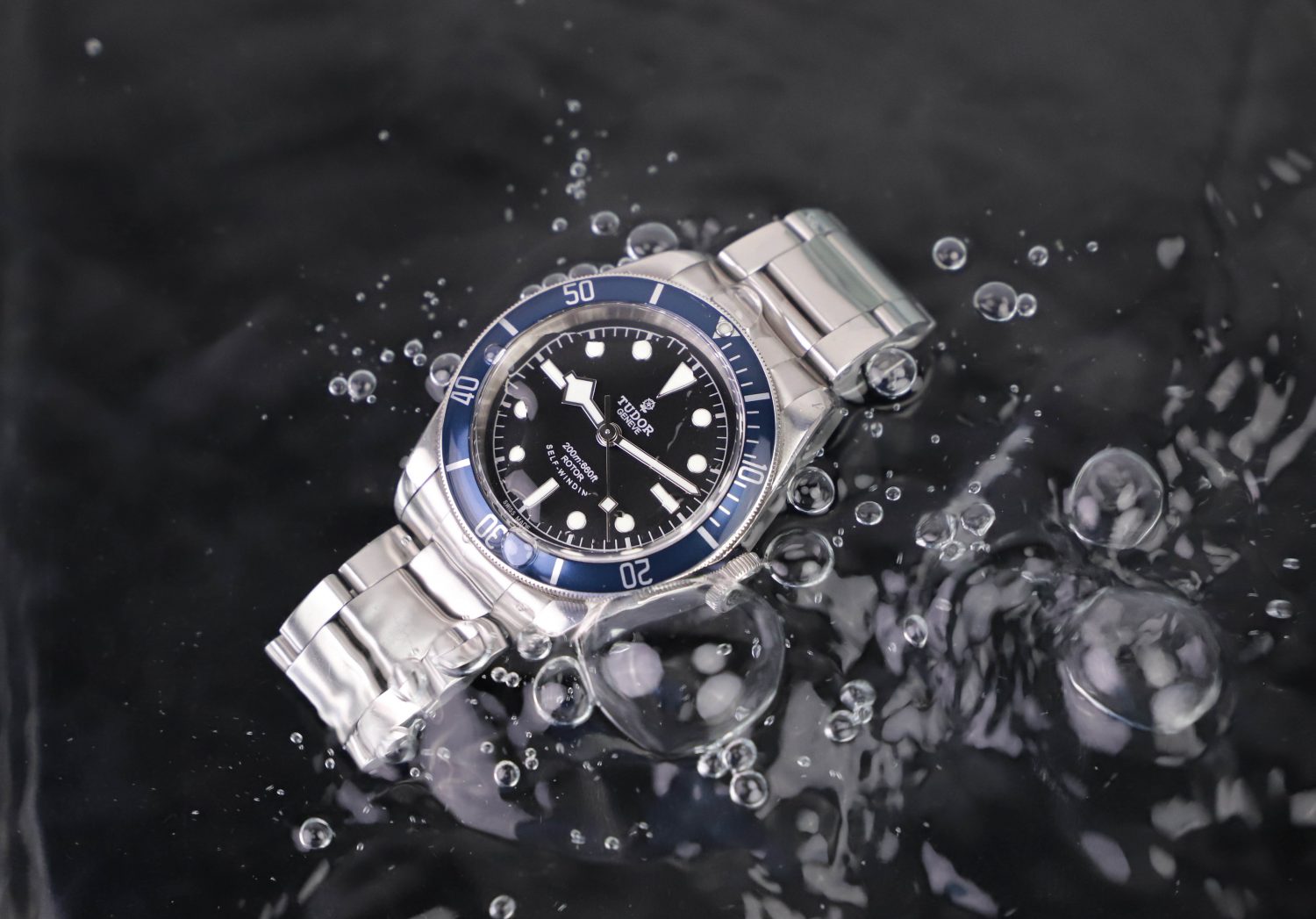 Now, many years have passed since Rolex released its first dive watch, and a lot of things have happened. First off, with more and more advanced diving tools and equipment which has become available on the market, professional divers don't really need diver watches the way they needed them back in the days. This is quite interesting, because today, diver's watches are commodity watches which plenty of people wear – most of which are not divers.
In fact, most dive watches which people wear never even come in contact with water. Many people even tend to remove their watch before swimming.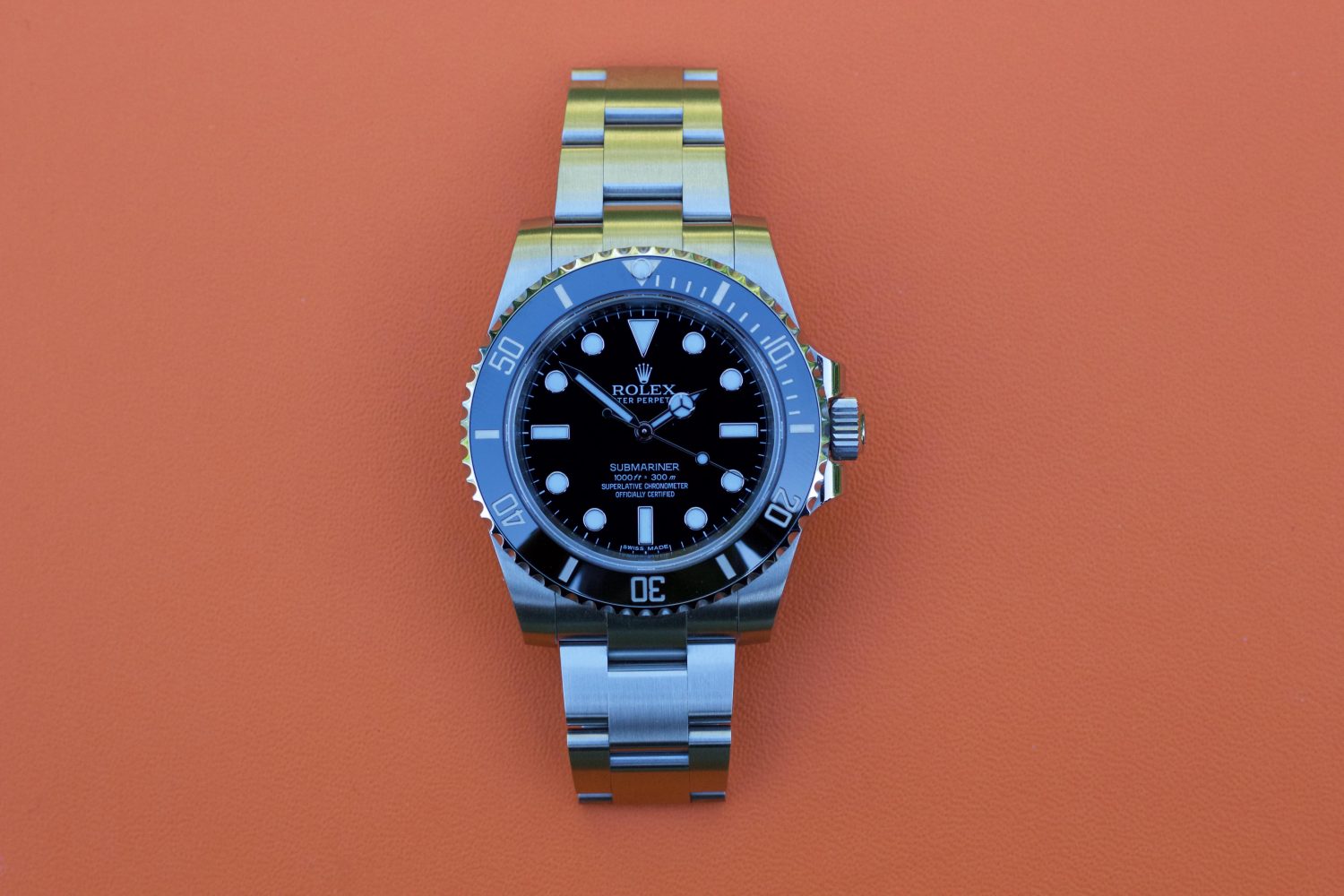 First off, the dive watch is a watch every man should own because of its historic importance and its iconic nature. The most natural dive watch to get is, therefore, the Rolex Submariner.
People simply love the characteristics of dive watches, and what's so great about them is that they are – believe it or not – very universal, and can be worn for most occasions.
They're sporty and elegant at the same time, and as time has shown, they're truly timeless.
Another thing to point out is that you need a watch when going swimming etc, and here, a dive watch is the perfect companion. You want a watch which is robust, water-resistant, and sporty in your collection.
Chronograph
The chronograph watch is a watch that is very popular and which every man needs in his watch collection.
The chronograph was (and is) developed with a tachymeter scale which allows the wearer to measure how fast on average a car has driven 1 kilometer.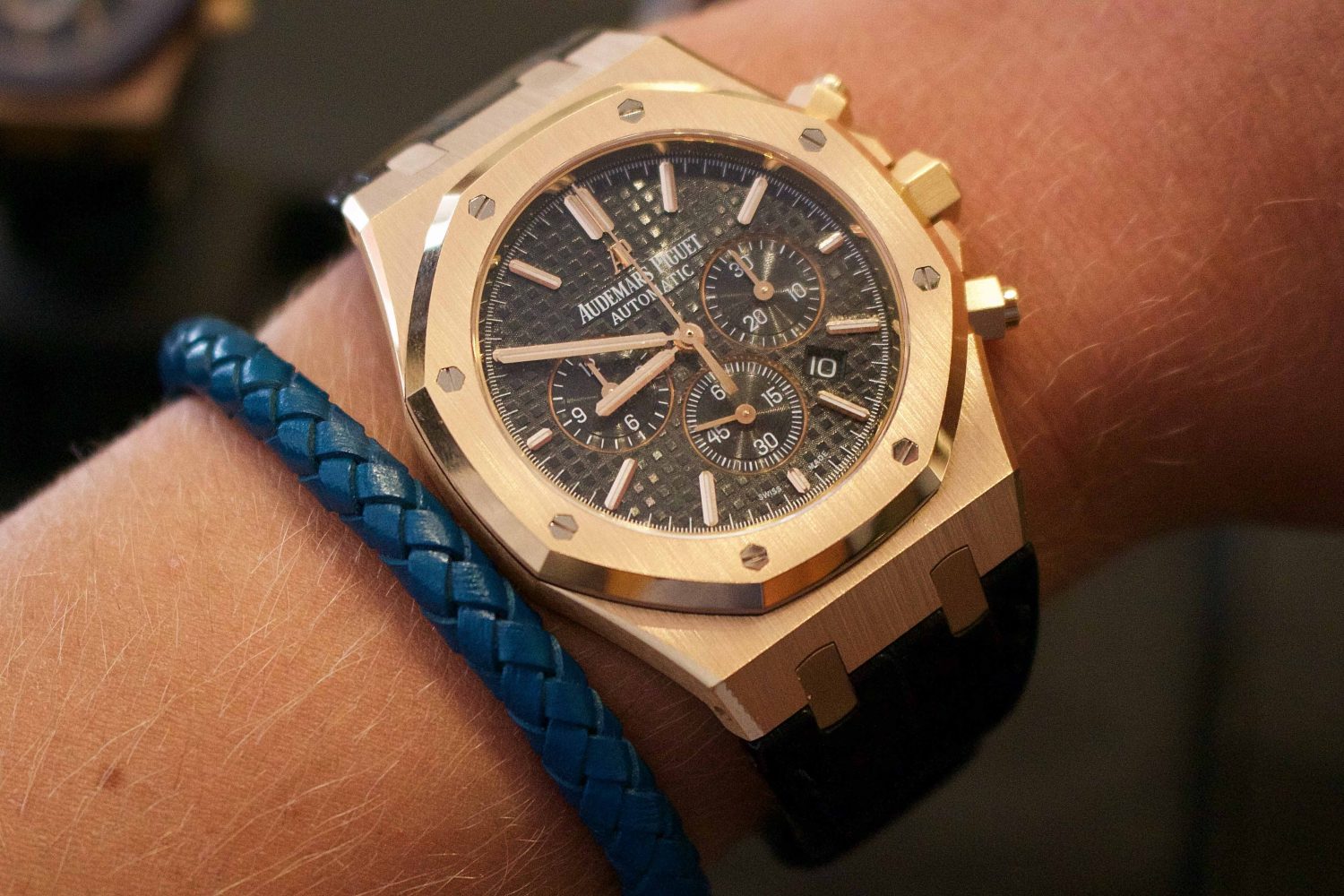 Apart from that, a chronograph watch also features a chronograph function – often with three chronographs that allows you to time various things more exactly.
First off, the chronograph is a very iconic watch. The most famous and maybe most iconic is the Rolex Daytona, but other people would argue that the Omega Speedmaster is more iconic.
Either way, the reasons these two watches have become famous – moon landing and racing – has obviously contributed to making chronograph watches cool and popular, and while the chronograph function will come in handy every now and then, let's be honest and say that you won't use it most of the time since there are other, more accurate ways to time and measure things nowadays.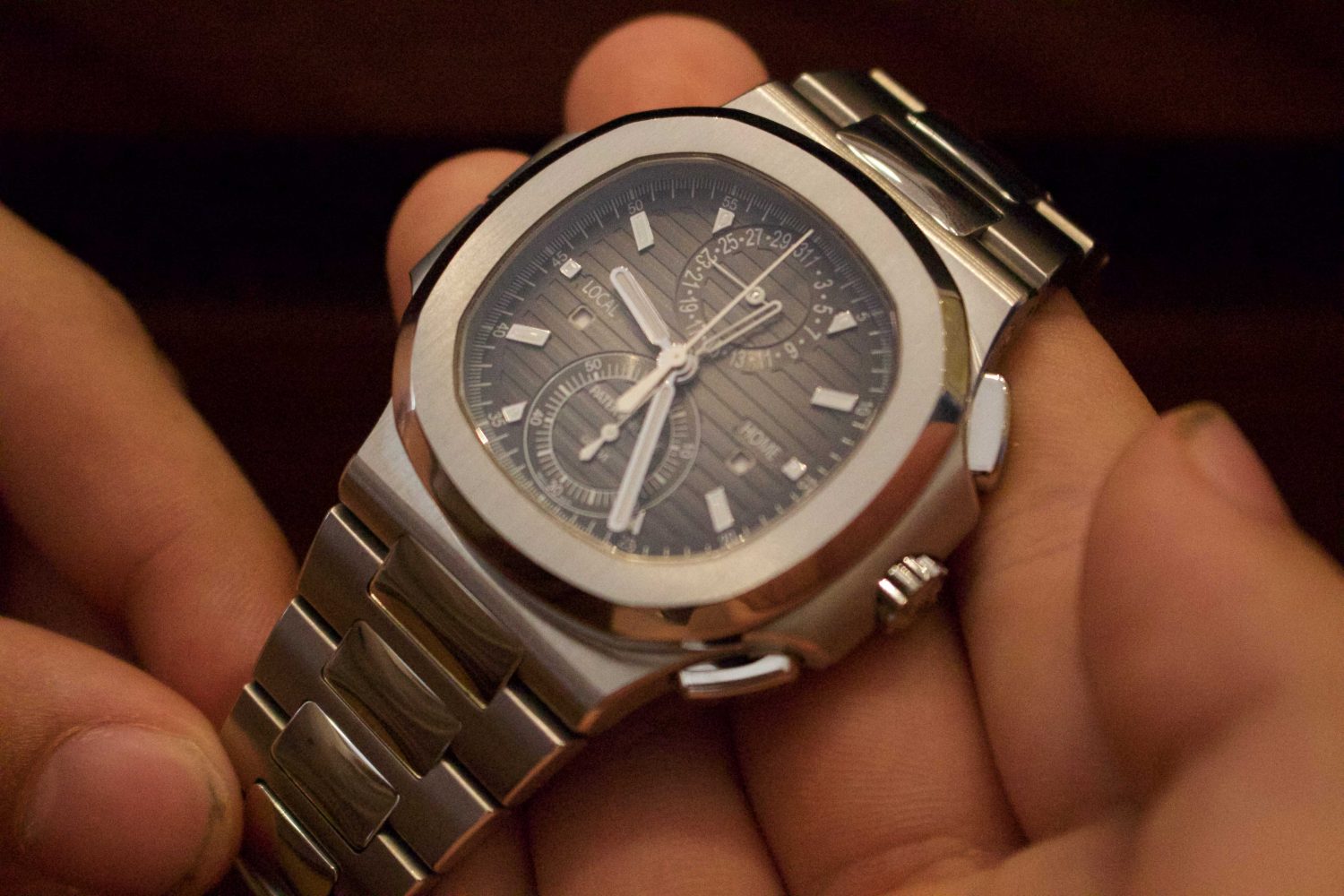 On the flip side, chronograph watches tend to be quite sporty, and they are also quite universal. They were initially "race" watches, but today, they can be worn for most occasions.
A chronograph is simply a must-have in your collection.
Just like most watches, there are many to choose from, but as mentioned, the Rolex Daytona and Omega Speedmaster is unarguably the most iconic which you simply cannot go wrong with.
Everyday watch
This is a quite broad point, especially since we've mentioned that several of the watches we've spoken about are universal and can be worn on most occasions.
An everyday watch is a watch that can tackle everyday life, and handle every situation that is thrown at it. An everyday watch should be a watch that if you had to choose only one watch to wear all the time, you'd choose it.
Now, this, of course, comes down to preference, but here are a few criteria that can be helpful for an everyday watch:
Water-resistant
Can be worn with many different outfits (universal)
Sporty and robust yet still discreet
In a neutral color which doesn't stand out too much.
Preferably in steel.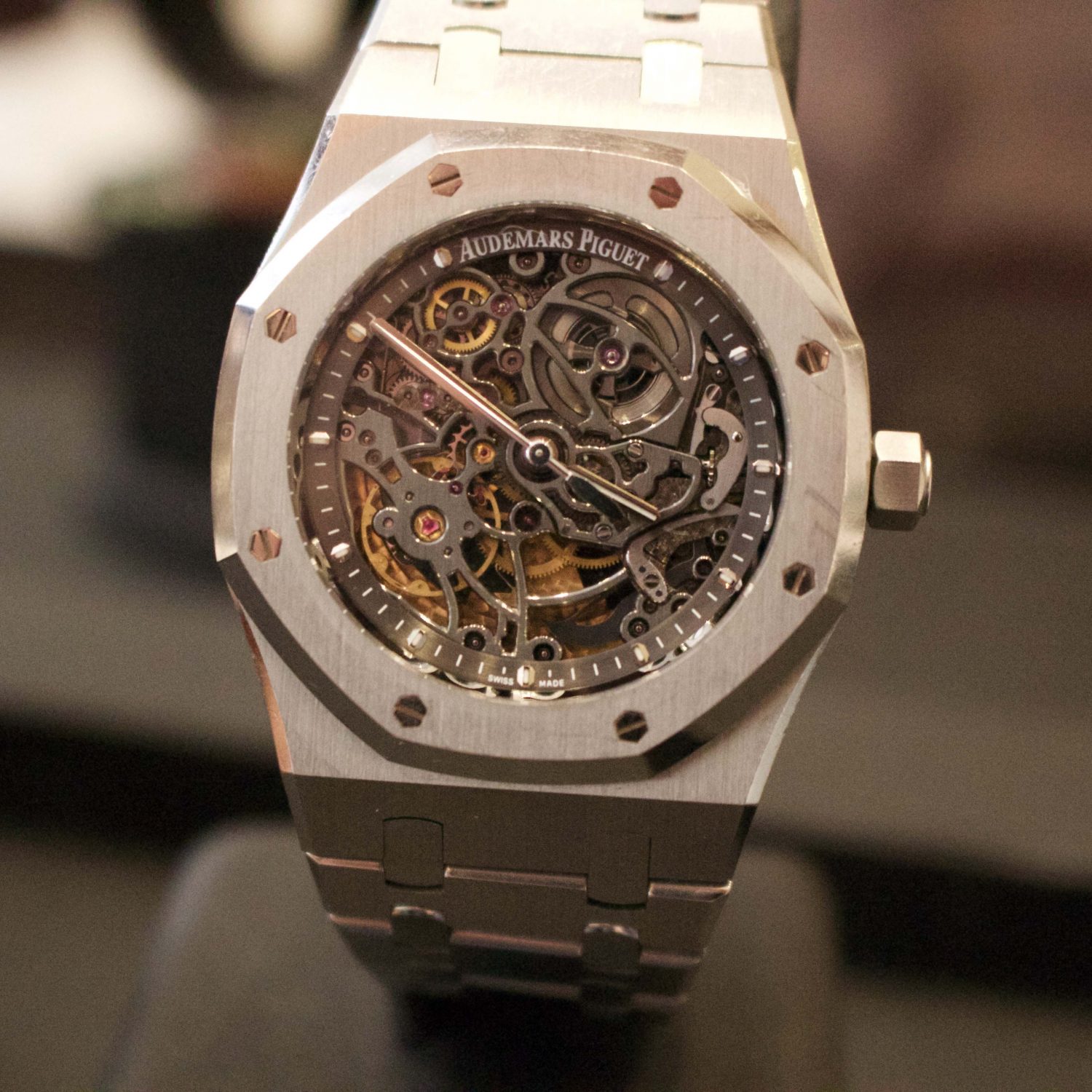 Now, with that said, it all comes down to preference, but with all of the points mentioned in mind, you need a sporty yet elegant watch that is a bit robust as well.
A watch that meets all of these requirements is an Audemars Piguet Royal Oak in steel, but watches like the Rolex Datejust can also be a good alternative.