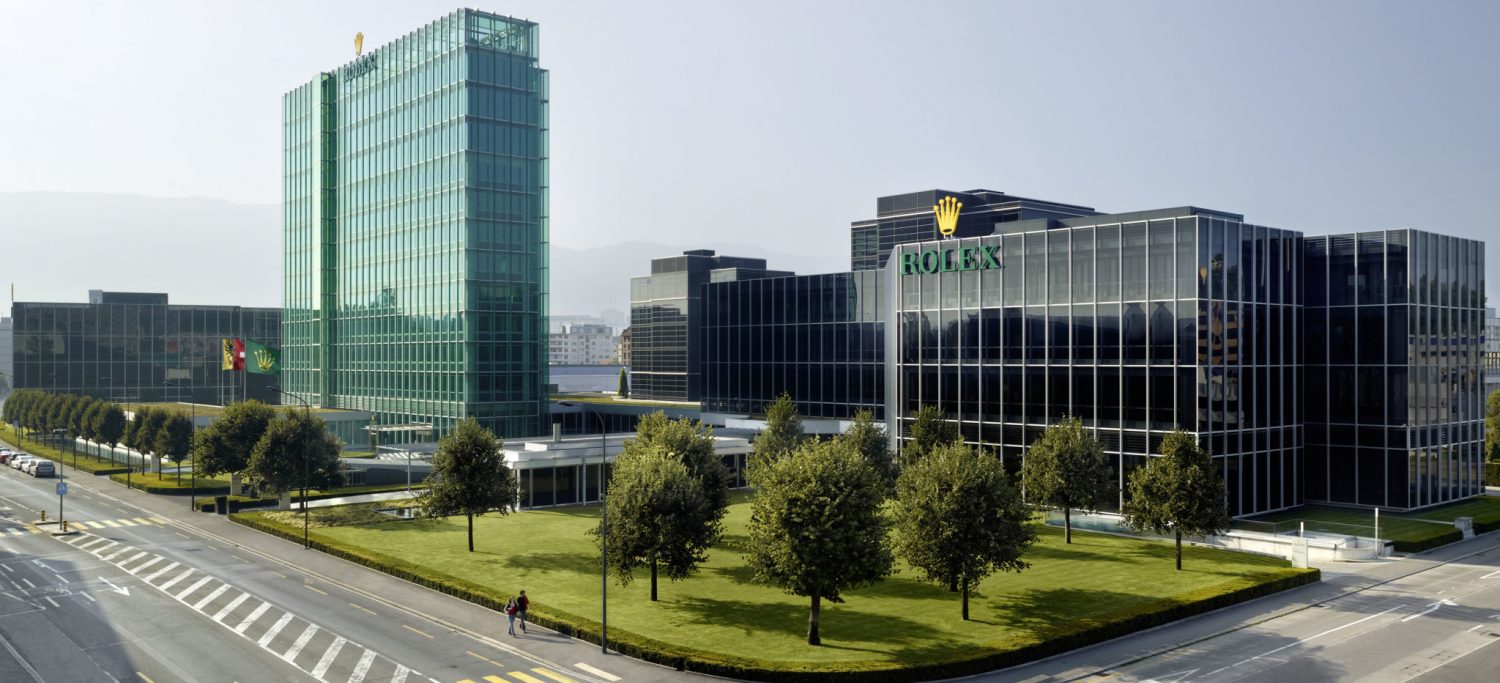 Where are Rolex Watches Made? [Complete Guide to Rolex Factories]
Like most luxury watch companies, Rolex manufactures its watches in Switzerland. This can be seen by the small printing at the bottom of each Rolex dial, as well as most other swiss-made watches. On the dial, you will find the small yet important print "Swiss Made"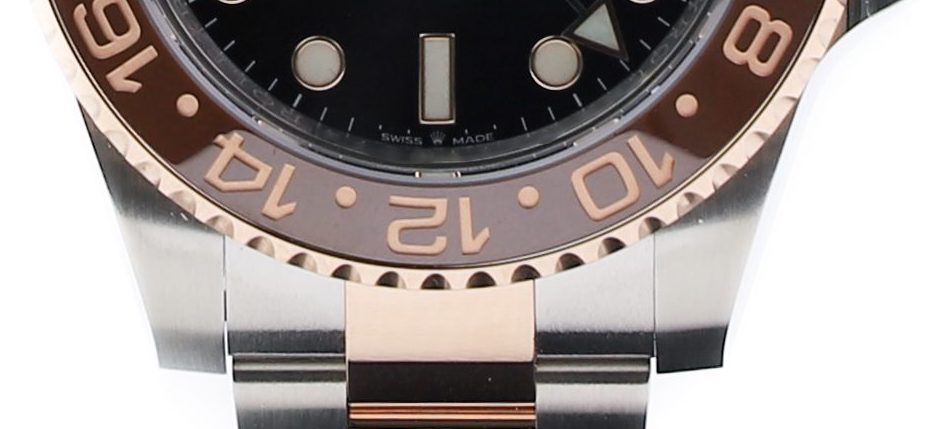 Where are Rolex watches made?
Rolex SA is, as the two letters after the name suggest, a Switzerland-registered company, more specifically based in Geneva.
Rolex was originally founded in 1905 by Wilsdorf and Davis and started out in London, Great Britain, but the company registered Rolex as the brand name of its watches in 1908 and became Rolex Watch Co. Ltd. in 1915.
Following World War 1, Rolex moved its operations to Geneva, Switzerland in order to avoid heavy taxation which was a result of poor post-war Great Britain. The new company was registered in 1920 as "Montres Rolex SA", which eventually became Rolex SA.
Rolex produces about a million watches per year, and with such a huge production, you need enormous and well-planned facilities.
But as a matter of fact, Rolex does not just have one factory where they produce its watches. Remember that Rolex is a watch company that makes essentially each and every part of its watches. This is to allow them to gain full control over the production chain. In Rolex's constant pursuit of moving everything in-house, they have acquired numerous companies that were previously external companies to Rolex. One of which was the company that previously manufactured Rolex's movements. But more on that further on. The only parts that Rolex does not manufacture themselves are the hands and sapphire crystals.
Rolex has four factories from which they manufacture all the parts for their watches as well as manage their operations.
The four Rolex factories are:
Les Acacias: situated across the Arve River from Geneva.
Plan-Les-Ouates: The Central Laboratory, Case Making, A Gold Foundry
Chêne-Bourg: located to the northeast of Plan-Les-Ouates

Bienne: Where Rolex Movements Are Made
Rolex Les Acacias: the most iconic facility
Les Acacias
The most iconic and probably well-known Rolex facility is the one located in Les Acacias. The reason is that this building serves as the headquarters for Rolex, and it is also where all the senior executives are. It is in this building that Rolex's developing, marketing, research, and communications take place, however, some production also takes place here.
Rolex Acacias headquarters in Geneva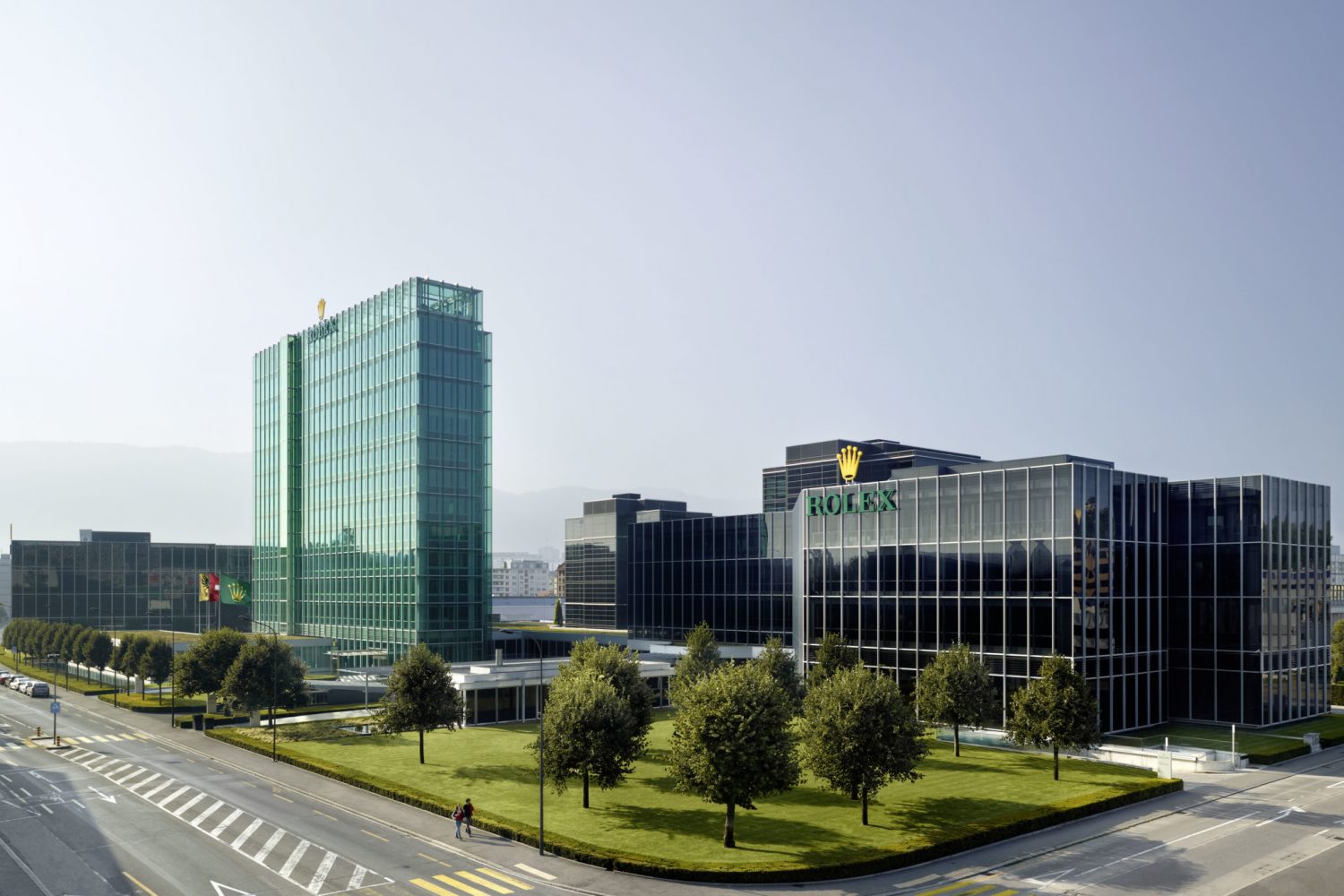 The building was inaugurated in 1965 and refurbished in 2002 and 2006. The building consists of two 10-floor production units, and perhaps the most special thing about the building is the fact that the glass on the facade is made in a Rolex green color.
In Les Acacias, the work that is done in terms of production is the final assembly and final quality control. To a large extent, it is here that the components from Rolex's other factories come in order to be assembled.
The factory consists of groups, and each group in the final assembly facility is totally autonomous. Furthermore, they work under two to three-month rotations. Things done here include things like dial & hands assembly, crystal assembly, and ensuring no dust is inside the watch, and lastly of course, stringent and touch tests to ensure each watch is up to par.
Rolex has three goals with its tests, which are precision, waterproofness, and self-winding.
When the watches have been pressure-tested, they are tested for accuracy for 24- hours. A before and after photo is taken, and if the watches are not showing the exact same time as they did the first time they were photographed, they will receive an additional adjustment.
Plan-Les-Ouates: central laboratory, cases, bracelets, gold foundry
The next Rolex factory is the Plan-Les-Ouates. This is the factory where the less delicate things take place. Les Acacias is more about the delicate final assembly and quality control, but Plan-les-Ouates is a more "industrial factory".
Situated in an industrial park outside Geneva, it is neighbors with the likes of Piaget, Patek Philippe, and Vacheron Constantin.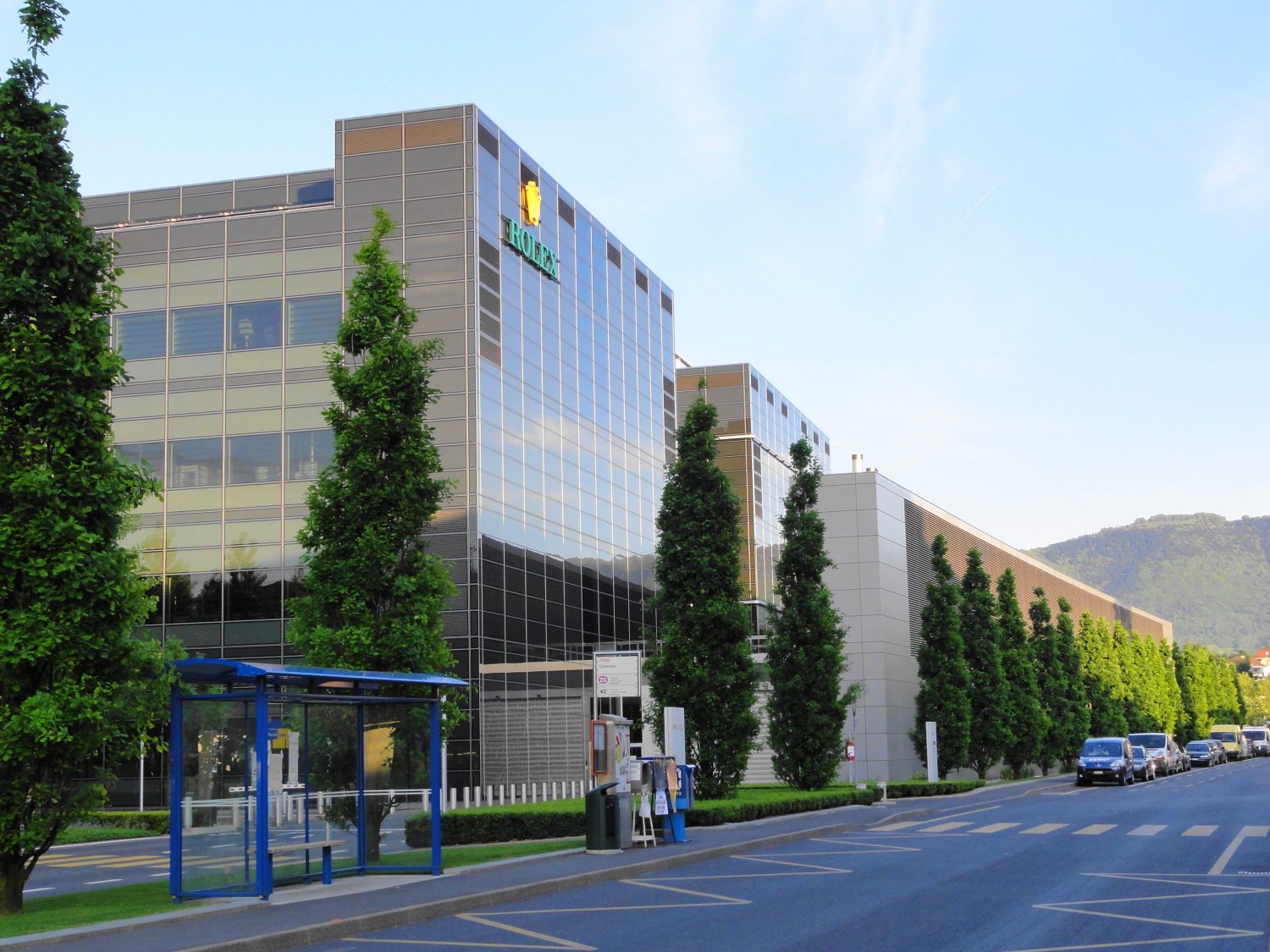 This is where Rolex's iconic gold foundry is, and the factory as a whole is very futuristic, as you perhaps would expect. It has complete robotic inventory machines as well as iris sanders for security.
This factory was built in 2006 and has the largest of all Rolex facilities. It consists of six different wings that are 65 meters long by 30 meters wide by 30 meters high, all linked by a central axis. The building is 11 stories high, but from the outside, it does not look that big. The reason? Only five stories can be seen from the outside. The rest is underground. Much of the reason for this is to ensure maximum discretion and keep any competitors away.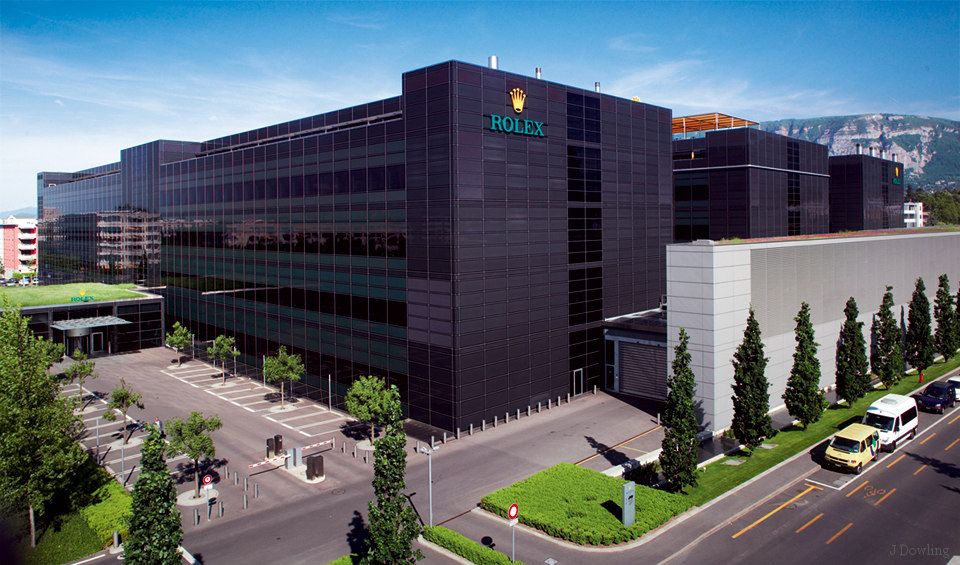 As you can understand, Rolex does not allow any photos at all, and this is why there are no images to be found when it comes to the inside.
Underground, this factory has an enormous elevator that can hold a load of up to five tons for the transportation of goods inside the factory.
This is the factory that also has the Rolex automated stock system. The automated stock system allows someone from the workshop to get a requested component within 6-8 minutes
A Private Foundry
Now, probably the biggest deal of this factory is the fact that it has its own foundry. With that said, Rolex is basically the only watch manufacturer that has its own gold foundry.
This is where Rolex creates its very own formulas for three different kinds of gold – including its formulation of 904L stainless steel.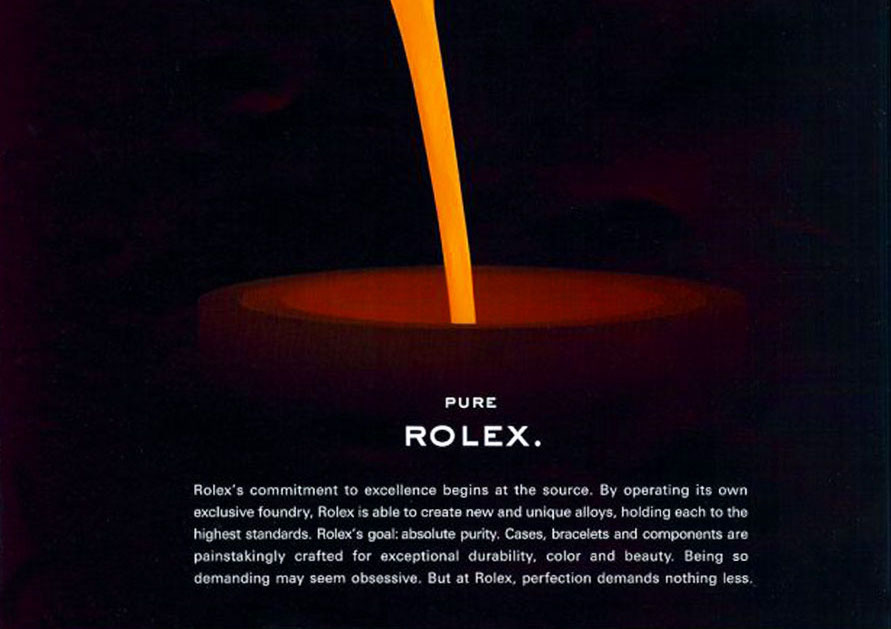 Every single alloy that Rolex uses for its watches is made in-house. This gives them full control over the characteristics and properties of the metal.
To make this possible, Plan-Les-Ouates has its own central laboratory which experiments just with this: the special compounds of the alloys Rolex then manufactures.
Watch finishing
Lastly, this factory is also where Rolex's watches are finished. Unlike what many people believe, the watches are polished completely by hand
Rolex has between 50 and 60 people polishing the cases of Rolex watches at any given time.
Chêne-Bourg: Dial Production & Gem Setting
The third Rolex factory is Chêne-Bourg, located to the northeast of Plan-les-Ouates and close to Geneva.
The main jobs of this factory include the production of dials and gem-setting. Just like the factor we just discussed, this factory consists of 10 stories, but only five of them are above ground.
Rolex has around 100 people working only with the gem setting of the dials and around 800 in total. Now, Rolex is not perhaps mostly known for its gem setting, however, Rolex does make gem-set watches, and therefore, they do it with perfection.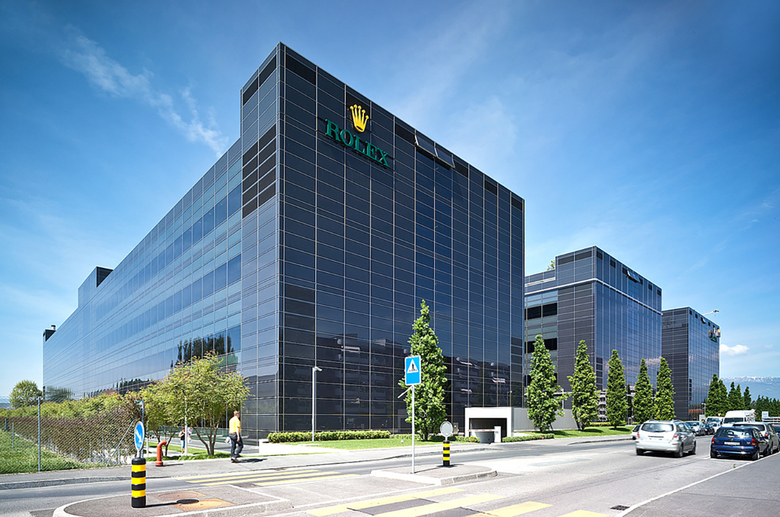 Bienne: Manufacturing of Rolex movements
Lastly, we have the Rolex factory in Bienne, situated on the outskirts of Geneva.
This factory is close to a lot of places that are considered iconic in Swiss watchmaking, such as the Jura mountains, and not so far from the Vallée de Joux.
Photo:https://www.revolution.watch/inside-the-rolex-movement-manufacture-birth-of-the-beating-heart/?archive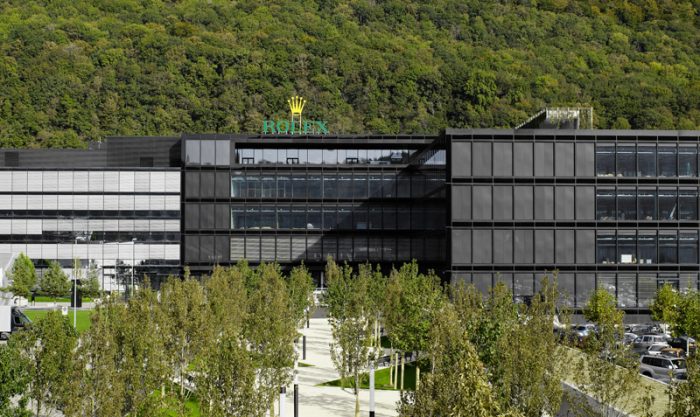 But as a matter of fact, Rolex did not own this factory until 2004. Before this, a completely separate company, owned by the Borel family of the Aegler company. It is at this factory that Rolex's movements are made, and if you would ask most people, they'd be surprised to hear that Rolex did not previously own the factory for its movement production.
Rolex acquired the company for (allegedly) more than 1 CHF billion.
The factory is a whopping 92,000 square meters. And have in mind that Rolex's movements are made completely in-house, so that means Rolex first has to manufacture the parts before they can assemble them.
Of course, each movement is hand-assembled, not machine-assembled which some people still believe. However, Rolex still takes help from advanced machines where applicable. Machines can create, for example, blanks of brass, copper, and steel, cut via spark erosion.
It is at this factory that Rolex makes some of the parts of its movements that are the most unique to them, such as the Parachrom balance spring, and the Paraflex Shock Absorber.