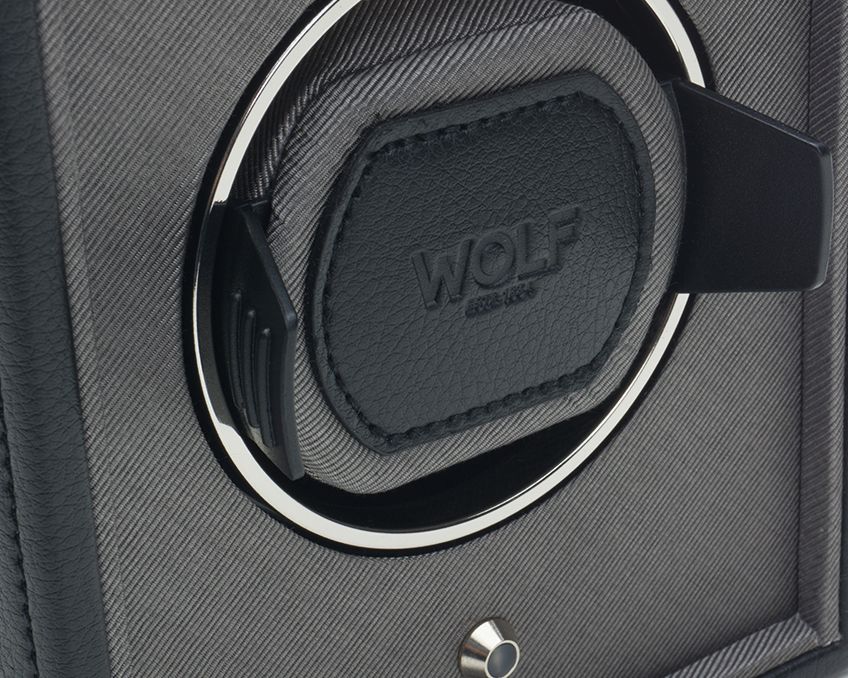 Wolf watch winder review (Cub Single Automatic Watch Winder)
A watch winder is a popular must-have accessory for any watch enthusiast. Watch winders bring the benefit of winding your automatic watch when it is not in use which prevents them from stopping. This means that when it is time to wear your watch, it is ready to rock and you don't have to wind it, set the time, and any other functions before you wear it. This saves both time and effort.
Furthermore, a watch winder is often a nice interior detail that beautifully displays your watch. This is the best of both worlds of form and function.
But with so many watch winders out there, which should you choose and what should you consider in order to find a perfect watch winder at a good price?
In this post, we will look closer at and review the Wolf cub Single Automatic Watch Winder.
Wolf watch winder review – Cub single automatic watch winder
The Cub single automatic watch winder from Wolf is one of the most popular winders on the market. Wolf was founded in 1834 by Philip Wolf. He stated that "It is logical to protect one's possessions by storing and safeguarding them in a fine quality case." Today, the brand is a leader in the manufacturing of watch cases, accessories, and not least watch winders.
Looking online, you will find a wide array of no-name watch winders, but remember that not all things are created equal, and that is exactly the case with Wolf watch winders. In fact, the topic of whether a watch winder can damage your watch is frequently discussed, and whilst for the most part, the answer is no, you may expose your watch to risk if you choose a cheap and basic watch winder which generally isn't optimized and made to function perfectly for your watch.
When it comes to winders, there are a few areas where watch winders differ, depending on their quality. These are:
Noise
Function
Design
Long-lasting quality
The Wolf cub single automatic watch winder is manufactured by one of the best in the world when it comes to winders, and gets high points in all of those areas. But let's look closer at what that actually means.
The Cub single automatic watch winder is, as the name suggests, a single watch holder made to hold one watch. It is shaped like a cube and is small and compact. The winder is also relatively affordable. Yes, there are cheaper single-watch winders out there, but remember this is a premium product from a well-known manufacturer. The last thing you want is to damage your watch. Or, of course, have the watch winder break down after just months of use.
The Wolf watch winder functions flawlessly just the way it is meant to do. It has a nicely finished exterior, but also a functional inside. If you only need one watch to be wound, this winder is one of the best choices out there. It is built to be able to both hold larger, heavier watches as well as smaller watches. It is powered by an engine that is bi-directional turning and comes pre-set at 900 turns per day. The winder is effortlessly operated using an on-and-off switch. Furthermore, it has a built-in light to indicate the winder is operating.
The Wolf watch winder does exactly what you want it to do. It operates silently with minimal noise, looks good, and keeps your watch from stopping. The winder winds your watch and then rests for 18 hours. This is to prevent damaging the watch and subjecting it to wear when it actually does not need to be wound.
The cub single automatic watch winder has a glass cover and lock-in cover so you can see the watch beautifully displayed when being wound (or not), and easily open and close the front cover.
All Wolf watch winders count the precise number of rotations as opposed to other winders which estimate the number of rotations. It has the benefit of being wound either by batteries or by a universal power adaptor. This means you can go cordless shall you wish to.
The winder has a wood frame construction that is encased in pebble faux leather and lined with matching grosgrain satin.
Additionally, it comes with a 2-year Manufacturer's warranty worldwide, which obviously is a sign of quality and that Wolf proudly backs its products.
Pros of the Wolf Cub single automatic watch winder
(Relatively) affordable
Silent
A winding engine that won't damage your watch or overwind it
2-year warranty
Looks good
Cordless (if you want)
Looks great
Compact
Beautifully displays your timepiece via the glass front
Bidirectional rotations
High quality
Cons of the Wolf Cub single automatic watch winder
More expensive than other winders
Only has one operating mode
Can only store one watch