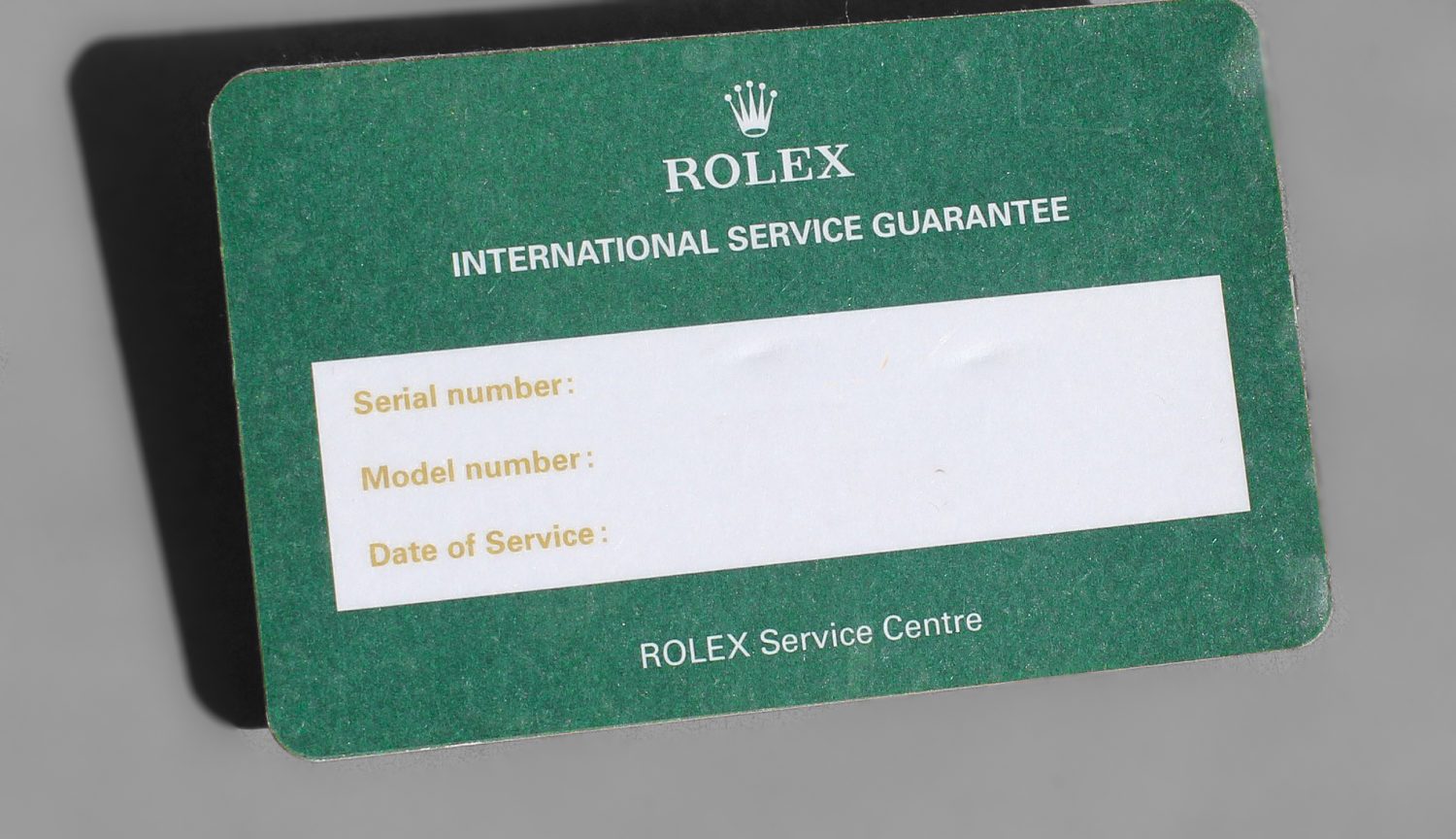 Rolex Service Complete Guide and Costs
How much does a Rolex service cost?
What do they do when they service a Rolex watch?
Rolex is probably the watchmaker that is known for making the most durable and lasting timepieces in the world. Rolex's movements are known to be workhorses that just continue ticking year after year.
But Rolex watches consist of mechanical movements, and to ensure that they last a lifetime, it is important to look after them and give them the care they need.
To ensure your Rolex watch continues ticking year after year, you need to service it. Just like you need with any mechanical object that consists of hundreds of moving parts.
Let's go into detail about Rolex service, how it works, and how much a service costs
How much does it cost to service a Rolex?
Some people are surprised about the fact that you need to service your Rolex watch occasionally. But like all mechanical objects, a Rolex watch needs to be looked after. Just like you need to service a car to ensure that it functions properly, and to extend its life length.
A Rolex watch is not cheap to buy, and it consists of countless very small parts. Servicing a Rolex requires a skilled watchmaker who knows exactly where each part should go, and how to handle its movement.
With that in mind, servicing a Rolex doesn't come cheap. But the fact is that it is likely well worth the investment.
In Rolex's own words:
"The cost will depend on the type of servicing required and the state of the watch. Before every service, the condition of your watch will be evaluated by Rolex-certified watchmakers and you will receive an estimate for your approval for the cost of the service procedure. Please contact your Official Rolex Retailer or Service Centre for more details."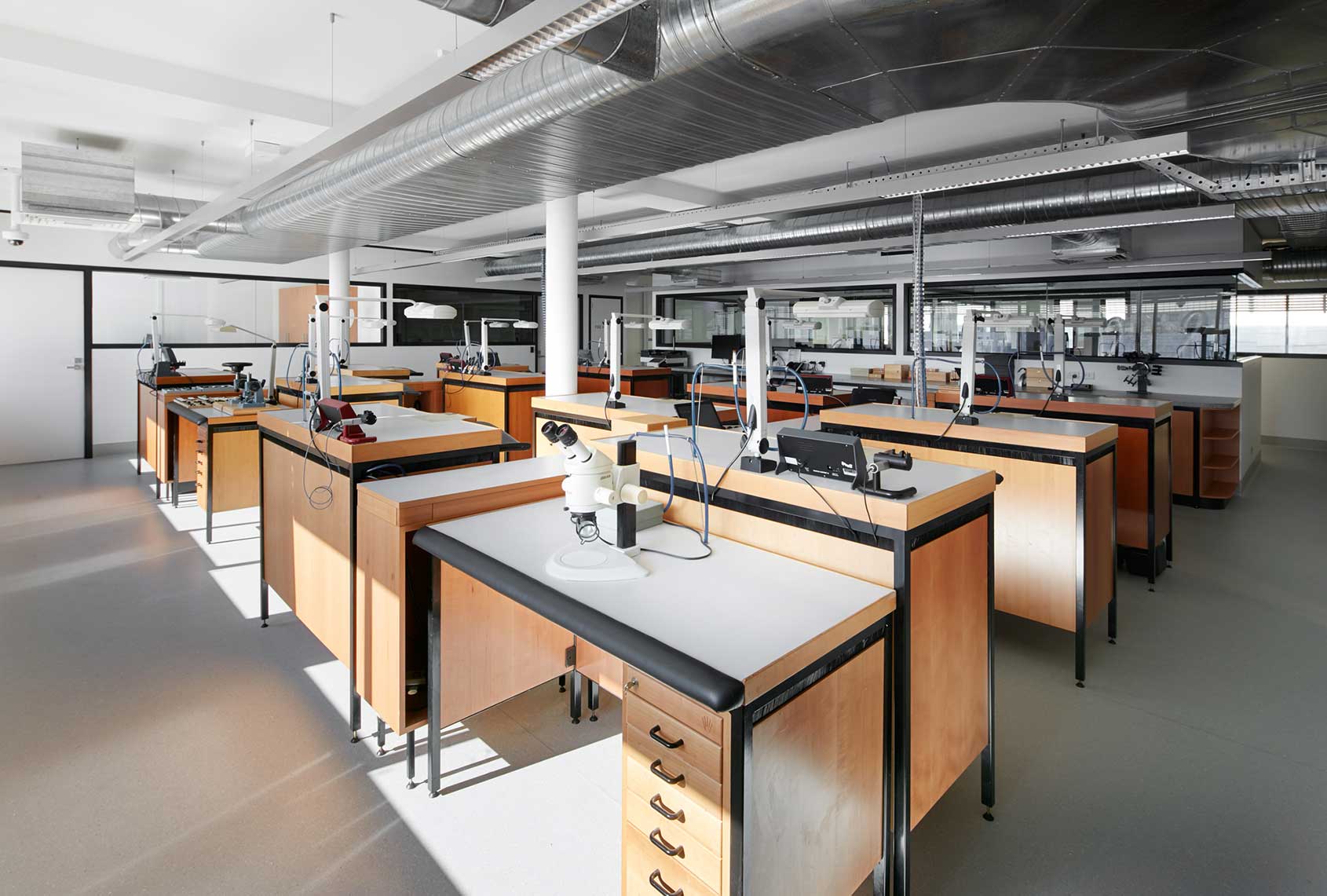 And the fact is that the cost of servicing a Rolex watch can vary greatly depending on its condition. Rolex's goal with a service is not only to ensure that the movement is functioning perfectly but also to make the watch look new again. This means replacing any damaged or aged parts. For vintage Rolex enthusiasts, this is absolutely frightening, but for the majority of people, they get a watch that looks just as new after the service. If necessary, the watchmaker will need to change parts, such as the dial, hands, bracelet, bezel insert, and so on. These are all things that add to your Rolex service bill.  At the same time, if your watch is in excellent condition, the watchmaker will just service the movement, get it oiled up and ready to work for many more years.
So if you have an old watch where a lot of visible parts and movement parts need to be changed, the bill can climb a lot.
The replacement of damaged and old parts is part of a standard service. However, you can also say that you don't want to replace any parts, and they won't.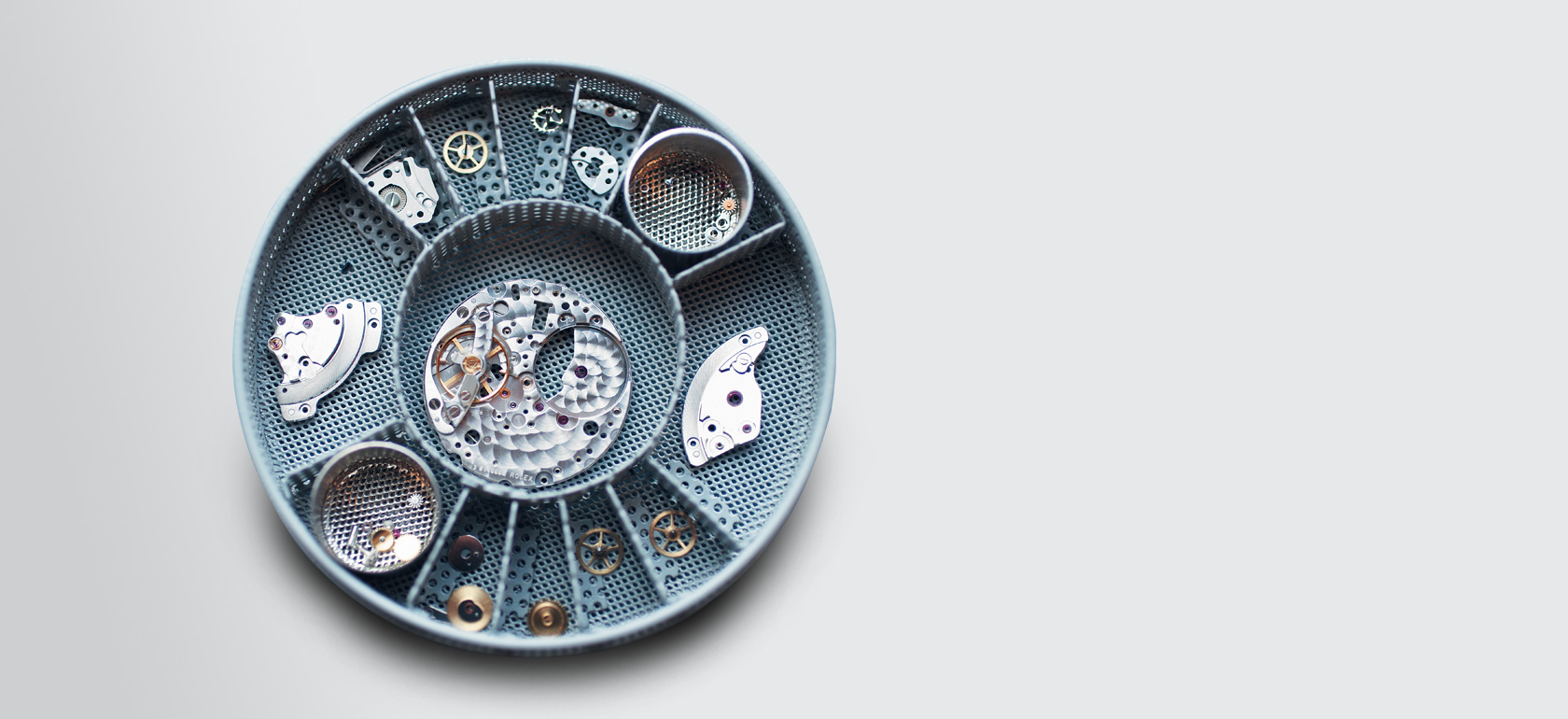 But it's not just about how damaged your Rolex watch is that affects the cost. There are also other factors. Do note, however, that before the watchmaker services your Rolex, they will carefully inspect it to see what needs to be done with the watch. When they have identified what needs to be done with the watch, you will get an invoice that breaks down the cost of the service. This allows you to get a clear picture of what each and every single fix costs, including any new parts that may be necessary. In order for them to start with the service of your watch, you need to approve the invoice.
To answer the actual question, normal service is usually around 600-800 EUR. For more complicated movements, that span is around 700-1000 for a standard service. At the same time, if your watch needs new parts, and is in overall poor condition, these numbers will climb even more.
Rolex service center VS independent watchmaker -where to service your Rolex.
Note that there is a big difference between a Rolex service center and an independent watchmaker, and how they do things.
Rolex service centers have strict rules about how they should serve a Rolex, but a watchmaker does it as they please. In general, it is advised that you have your Rolex serviced by RSC because you get the expertise and know-how of the company that manufactured it. But if you find a good watchmaker, there are absolutely no issues.
You can find the Rolex service center nearest to you here.
Here are additional factors that affect how much a Rolex service costs:
The movement
This is the factor that affects the service costs the most based on standard pricing (with the exception of large damages). Different Rolex watches have different movements, and they are all differently complicated. Some movements are very straightforward with not a lot of parts. Others, on the other hand, such as the Daytona and Sky-Dweller are complicated movements consisting of tons of parts.
The more complex that the movement your watch has, the more expensive your service cost will be.
Rolex case material
Another factor that affects the service cost is the case material and the model. The more basic the model it is, the cheaper it will be to service.
Furthermore, if your watch is made in gold or platinum, and/or has precious stones, the service cost will increase. Servicing a gold watch, and handling stone-decorated watches requires more expertise and that the watchmaker is more gentle and delicate.
Will Rolex service a watch without papers?
Yes, Rolex will service a watch without papers.
What does a Rolex servicing consist of?
There are many steps of a Rolex service, and the steps, as mentioned, vary depending on your watch and how old and damaged it is. Rolex presents the service process as consisting of 10 steps. These are:
Disassembly
Cleaning the movement
Replacement of components
Lubrication and reassembly
Timing calibrations
Refinishing the case and bracelet
Reassembly of the case
Waterproof tests
Quality control
Two-year service guarantee
The first step of a Rolex service is completely dismantling the watch. Parts are then cleaned in an ultrasonic cleaner. The watchmaker then inspects each part to see if any of them are damaged and need to be replaced.
 The watchmaker then reassembles the movement and lubricates it. It is then tested for accuracy.
Unless you have said otherwise, a polishing is included in the service, where the case and metal bracelets are polished to get them back to their original luster and finish. Lastly, Rolex then tests the watch to ensure it performs like a new watch, with  proper power reserve, precision, and waterproofness.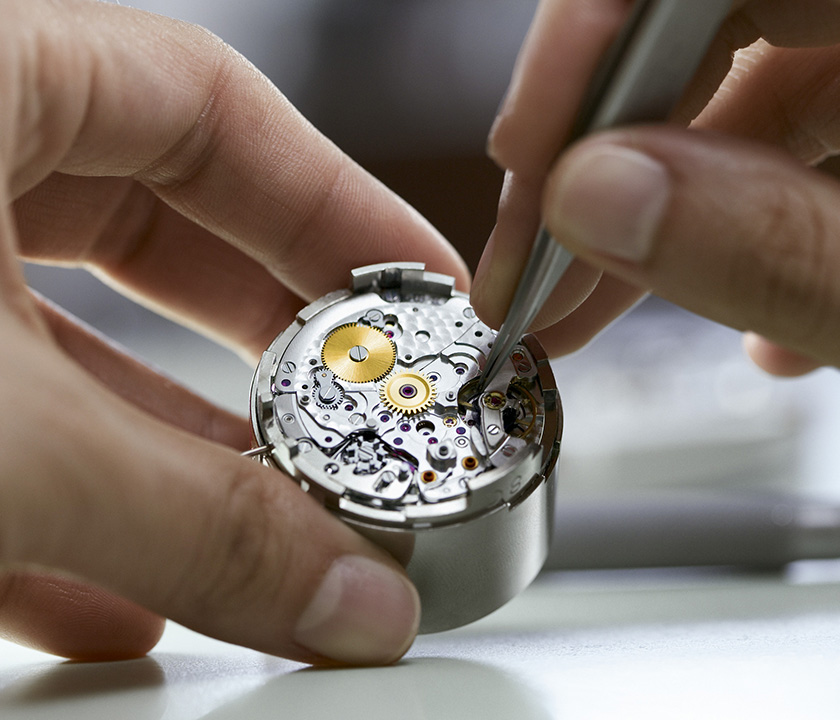 How long does a Rolex service take?
How long a Rolex service takes depends on a number of factors.
Firstly, the service can be done by a Rolex service center (Rolex authorized retailer's own workshop), or be sent to Rolex in Switzerland. The standard procedure is that the watch is serviced in the service center, but sometimes, the watch would need to be sent to Switzerland if the service center cannot fix the issue with your watch.
A complete overhaul takes a minimum of four to six weeks, depending on the condition of your watch. If it is sent to Switzerland, the shipping both ways will naturally take some additional time. Six weeks is often a common timeframe that we hear, so this is also what you should expect.
How Often To Service Your Rolex Watch
Today, Rolex recommends that you service your watch at least every 10 years, but the fact of the matter is that there is no fixed answer. There are plenty of examples of people who have worn their watches for 20 years and never serviced their watch as it runs perfectly. But after such a long time, it can be a good idea to service your watch regardless if you find any issues with it or not because inevitably, the oils and lubricants will dry, causing more wear and tear to the movement's parts as there will be more friction. Ultimately, this can cause the service to be more expensive long-term.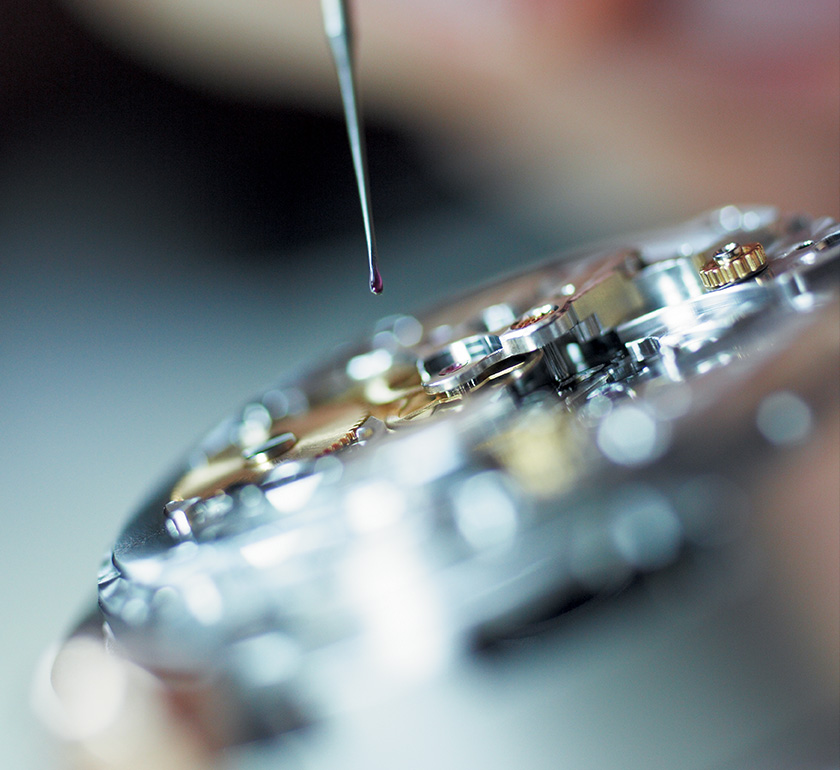 Some people service their Rolex watches regularly, but others live after the principle that if it is not broken, it does not need fixing.
Just like it affects service intervals depending on how much you drive a car, the service interval depends on how and how much you use your Rolex watch.
If your watch is damaged or acting strange, it can be a sign that you may need to service your watch earlier than the 10-year interval. For old vintage watches, you may want to service your watch more frequently than every 10 years, but at the same time, it will depend on how the watch performs. If your watch performs flawlessly and keeps time perfectly, there may not be a need to service your watch.
Check your watch's timekeeping, as this will reveal if the movement needs a service. A COSC certified Rolex should operate with a frequency of  -2/+2 accuracy per day. Some people allow less accuracy than that before they decide to serve it.
If your Rolex watch does not operate within COSC and it is less than five years old, and it still has the warranty, any issues (not caused by external factors) will be covered by the guarantee.
When you have serviced your watch by a Rolex service center, you will get a 2-year service guarantee.