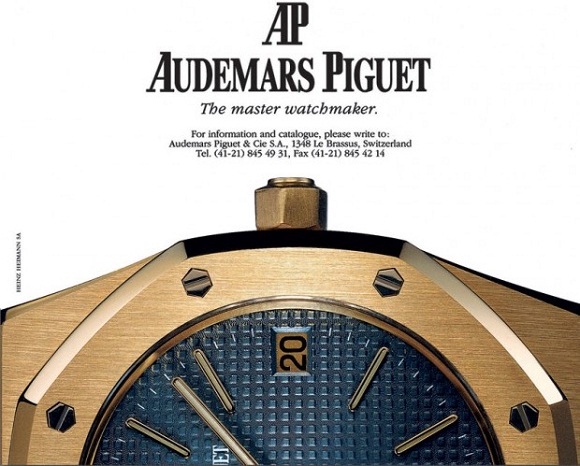 Vintage Audemars Piguet advertisements – a Large Compilation
Audemars Piguet is one of the most recognized and iconic luxury watch brands in the world. With the release of its Royal Oak collection in 1972, the company today has a watch design that has become an icon in the watch world.
Whilst the Royal Oak wasn't an instant success, it helped the brand get back up on its feet after the quartz crisis, and save the brand.
Today, a lot of people only know Audemars Piguet for the Royal Oak, but the fact is that the brand is so much more. At least it is working hard to try to be. With its most recent release of the new Code 11.59, Audemars tried to release a new collection to widen its offerings and not only rely on the Royal Oak.
But regardless, it's safe to say that Audemars Piguet is one of the most reputable watch companies in the Swiss watchmaking industry. Flawless finish and advanced complications such as annual calendars and minute repeaters are not completely uncommon to see from the brand.
There are many different factors that make watch brands successful. But advertising is certainly one of them. Whilst it is crucial to make high-quality products and appealing designs, clever marketing can take you a long way.
To take a trip down memory lane and explore Audemars Piguet's past, we have collected some of Audemars Piguet's advertisements throughout the decades. It's relatively easy to see which are old and which are never based on how they are designed and which watches they advertise. This makes it interesting as you can clearly see that the way AP promotes itself changes over time.
Some of the vintage Audemars Piguet advertisements in this article, you may be able to recognize since they've become icons and seen huge success, for example, some of the Royal Oak advertisements.
In this article, we will look closer at Audemars Piguet's vintage advertisements. These advertisements can give us an idea of how the company wanted to position itself in the industry back in the days. Comparing these advertisements with Audemars Piguet's modern ads is really interesting as it will show just how much AP as a brand has changed over the decades. Both its products, but also the image the company looking to establish.
Vintage Audemars Piguet advertisements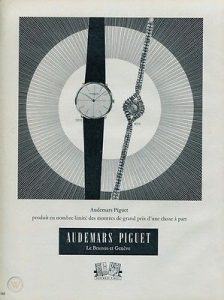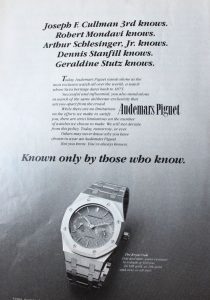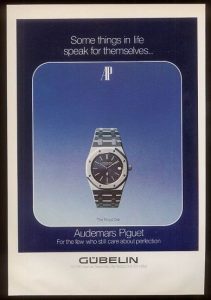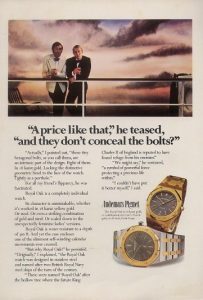 All credit goes to their respective owners and Audemars Piguet. Most images were taken from Pinterest and Tumblr. Contact us for any credit.