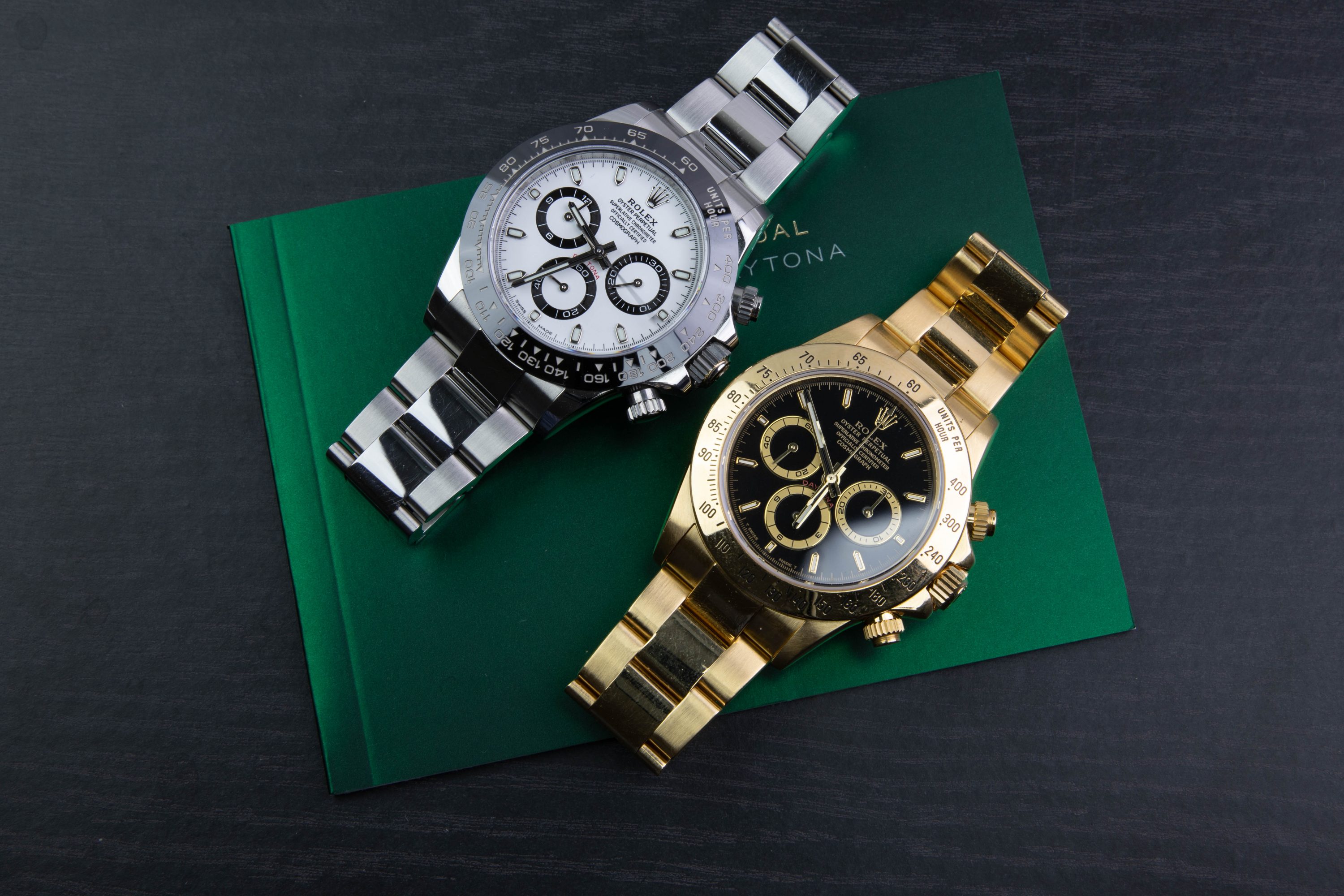 When did Rolex become a luxury brand?
Today, Rolex is one of the most prestigious watch brands in the world. In fact, according to Interbrand, an agency that measures brand popularity and brand value, Rolex is the single most recognized watch brand in the world.
Rolex is synonymous with luxury and success and has worked hard to establish a reputation of prestige. Rolex, for example, has established the quote "A crown for every achievement", to emphasize that it is a brand of success, but also that it is a brand for successful people.
Furthermore, Rolex, according to Forbes, is the 69th most valuable brand in the world.
But unlike what many people believe, Rolex has not always been a luxury brand.
If we go back in time, Rolex watches are known as "tool watches", developed as tools for professionals within different fields, who truly needed the functions of a timepiece when executing a task.
Rolex wasn't a luxury brand at this time, but through efforts, Rolex continuously established its reputation and took steps that moved it in the right direction. Most important, of course, is the development, refinement, and improvement, of its products. Because if you are going to be a luxury brand, you need to also make superior products.
For example, just compare an old Submariner with a modern Submariner. The way these watches are perceived is very different.
And it is safe to say that Rolex has succeeded in doing this. Over the decades, Rolex has released countless technical innovations that improve the performance of its timepieces. Furthermore, as the products have been continuously improved, Rolex has also had a reason to continuously increase their prices. And to move in that direction, a natural step is also to introduce precious metals and gemstones to enhance exclusivity as well as maintain high prices.
Rolex wasn't much for precious metal or gemstones in its watches during its early days, but this of course came to change when the brand Rolex out the material extensively with models such as the Day-Date – a watch only made in precious metal.
So when did Rolex become a luxury brand?
It's a difficult question to answer since reputation and brand are not something that you build overnight, but rather are the result of consistent and repeated actions. But in the 1960s- 1980s was when Rolex seriously started going the luxury route.
Two things have contributed to making Rolex a luxury brand. First, there is marketing, which Rolex happens to do extremely well. And then there is the design and technical innovation.
And it's safe to say that Rolex has performed well in both areas. In fact, Rolex is likely one of the top watch brands that have pushed the watch industry the most. This includes innovations such as the Oyster case, Glidelock clasp, Datejust, Day-Date, perpetual rotor, and much more.
These technical innovations are partly what has allowed Rolex to raise their prices, which, in the same way, both have allowed Rolex to continue developing new technology, but also to move to a position where the products are less obtainable. And by making them obtainable only for a limited group of people, the sense of luxury and prestige is vastly enhanced.
The image that Rolex successfully has been able to establish is that owning a Rolex shows that you have made it in life. This image has led to many people dreaming of one day buying a Rolex watch. Not all watch brands can do that, but Rolex has succeeded. What is so clever about this is that people aspire to one day own a Rolex. And when that day finally comes, they become a part of an exclusive club of Rolex owners. This means appreciating the Rolex watch even further.
At its core, the way Rolex has been able to go from being known for "tool watches" – rugged and robust, to luxury timepieces synonymous of success, is by establishing the general idea that Rolex makes superior products. And when you make superior products, you can charge what you like. And it's safe to say that Rolex has definitely succeeded in building this image. But not just by talking, but by consistent action. And the result?
The result is that you have Rolex, and then you have every other brand. When we speak to authorized Rolex retailers, something we hear them say quite often is "Rolex is Rolex". This simply means that Rolex is not like everyone else. And Rolex themselves even has an expression for this, which is "the Rolex way".
Conclusion
There is no exact date when Rolex became a luxury brand because it is progress that has happened over time.
It has been driven by innovation, marketing, and doing things differently from the rest. Some people argue that Rolex went from a tool watch to a luxury watch when Rolex moved from an aluminum bezel on its professional models to a ceramic bezel, and this is a very reasonable thought. But this shift is more so the result of years and years of clever marketing and development strategies. Effectively, the shift started around the 1960s/1970s, but it all depends on how you measure, it since building a brand is not something that is done overnight.